When he's not infuriating people, particularly OnMilwaukee's Matt Mueller, with chummy puff interviews of vapid actors on a mandatory promotional tour orange-haired presidential nominees on the campaign trail, Jimmy Fallon does some fairly entertaining stuff, including his weekly NFL "Superlatives" segment during the football season.
In the skit, he previews the week's upcoming game, which is broadcast on NBC, and gives yearbook-style superlatives to some of the players on each team.
With Green Bay playing Minnesota at the latter's new U.S. Bank Stadium – Sunday night's game will be the regular-season home opener for the venue – the Packers and Vikings were the targets of the latest batch of good-natured most likelies.
And, hey, they were actually pretty funny! (Ed. note: Matt would disagree.) Seven Packers were ribbed, compared to just four Vikings – and the Packers are three-point favorites, IS THERE A CONNECTION!? – with linebacker Jake Ryan, offensive linemen Kyle Murphy and T.J. Lang, running backs Jhurell Pressley and Eddie Lacy, wide receiver Trevor Davis and kicker Mason Crosby feeling the Green Bay burns.
Incidentally, the best one was Pressley, who has been a member of both teams in the past two weeks but now is on neither.
"The Tonight Show" superlatives were good, so we decided to do our own. While the other Jimmy's ones are based entirely on the players' official NFL headshots, ours take into account not only appearance, but also their circumstance, personality, performance and ineffable essence.
Here are our rip-off Packers superlatives for the same seven guys:
Jake Ryan
Background: Ryan, a second-year linebacker, wore his blonde hair long in college but has kept it short in the NFL.
Superlative: Most likely to have been the victim of rookie haircut hazing by a crazed Clay Matthews, who after trimming him up said, "Seriously, keep it short; long hair is my thing," and then threateningly jabbed him with the scissors.
Kyle Murphy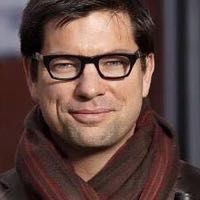 Background: A sixth-round pick this year, Murphy was the second offensive lineman the Packers drafted and the second player from Stanford.
Superlative: Most likely to overhear people talking about rookie linebacker Blake Martinez's high football IQ and loudly proclaim, "I went to Stanford too."
T.J. Lang
Background: On Sept. 3, the Packers made the surprising decision to release his close friend, veteran guard Josh Sitton, after which a visibly saddened Lang glumly said, "I don't know the reasons behind it, and I don't think we probably ever will. I think that makes it a little tougher to move on, but you've just got to find a way."
Superlative: Most likely to be listening to James Blunt songs and glaring at a picture of Ted Thompson, while eating pints of Haagen-Dazs and tearfully whispering, "Why? Why? Why?"
Jhurell Pressley
Background: The undrafted rookie, cut by Minnesota on Sept. 3 and signed the next day by Green Bay, was released by the Packers on Wednesday and is now a free agent (and presumably still looking for your thumb).
Superlative: Most likely to be a Graduate Assistant at his alma mater, New Mexico, this fall.
Trevor Davis
Background: The rookie fifth-round pick ran a 4.42-second 40-yard dash at the NFL Combine, ranking in the top four of all wide receiver participants.
Superlative: Most likely to repeatedly challenge fan favorite Jeff Janis, nicknamed "V12" for his speed, to a foot race.
Mason Crosby
Background: The third-longest-tenured player on the team, Crosby, 32, has embraced his salt-and-pepper look.
Superlative: Most likely to be a spokesman for silverfoxdating.com.
Eddie Lacy
Background: Fallon went with Lacy's glasses and we could certainly do an easy fat joke (though we've done them before), but let's go in a different direction for the running back who, anecdotally, has been seen enjoying certain establishments.
Superlative: Most likely to go up for thirds at the Silk Exotic buffet.
Born in Milwaukee but a product of Shorewood High School (go 'Hounds!) and Northwestern University (go 'Cats!), Jimmy never knew the schoolboy bliss of cheering for a winning football, basketball or baseball team. So he ditched being a fan in order to cover sports professionally - occasionally objectively, always passionately. He's lived in Chicago, New York and Dallas, but now resides again in his beloved Brew City and is an ardent attacker of the notorious Milwaukee Inferiority Complex.
After interning at print publications like Birds and Blooms (official motto: "America's #1 backyard birding and gardening magazine!"), Sports Illustrated (unofficial motto: "Subscribe and save up to 90% off the cover price!") and The Dallas Morning News (a newspaper!), Jimmy worked for web outlets like CBSSports.com, where he was a Packers beat reporter, and FOX Sports Wisconsin, where he managed digital content. He's a proponent and frequent user of em dashes, parenthetical asides, descriptive appositives and, really, anything that makes his sentences longer and more needlessly complex.
Jimmy appreciates references to late '90s Brewers and Bucks players and is the curator of the unofficial John Jaha Hall of Fame. He also enjoys running, biking and soccer, but isn't too annoying about them. He writes about sports - both mainstream and unconventional - and non-sports, including history, music, food, art and even golf (just kidding!), and welcomes reader suggestions for off-the-beaten-path story ideas.