Once upon a time, Milwaukeeans didn't have cellphones or GPS; hence, locating Barnacle Bud's, 1955 S. Hilbert St., was quite the challenge. Today, however, technology makes it easier to find the mostly open-air shanty and patio perched on the Kinnickinnic River.
SkipperBud's, a boat storage and repair facility that's next to Barnacle Bud's, originally developed the venue as a secluded, fun spot for boaters. But it didn't take long for word to spread that Milwaukee had a public oasis with casual seafood and umbrella drinks that felt more like Key West than the north end of Bay View.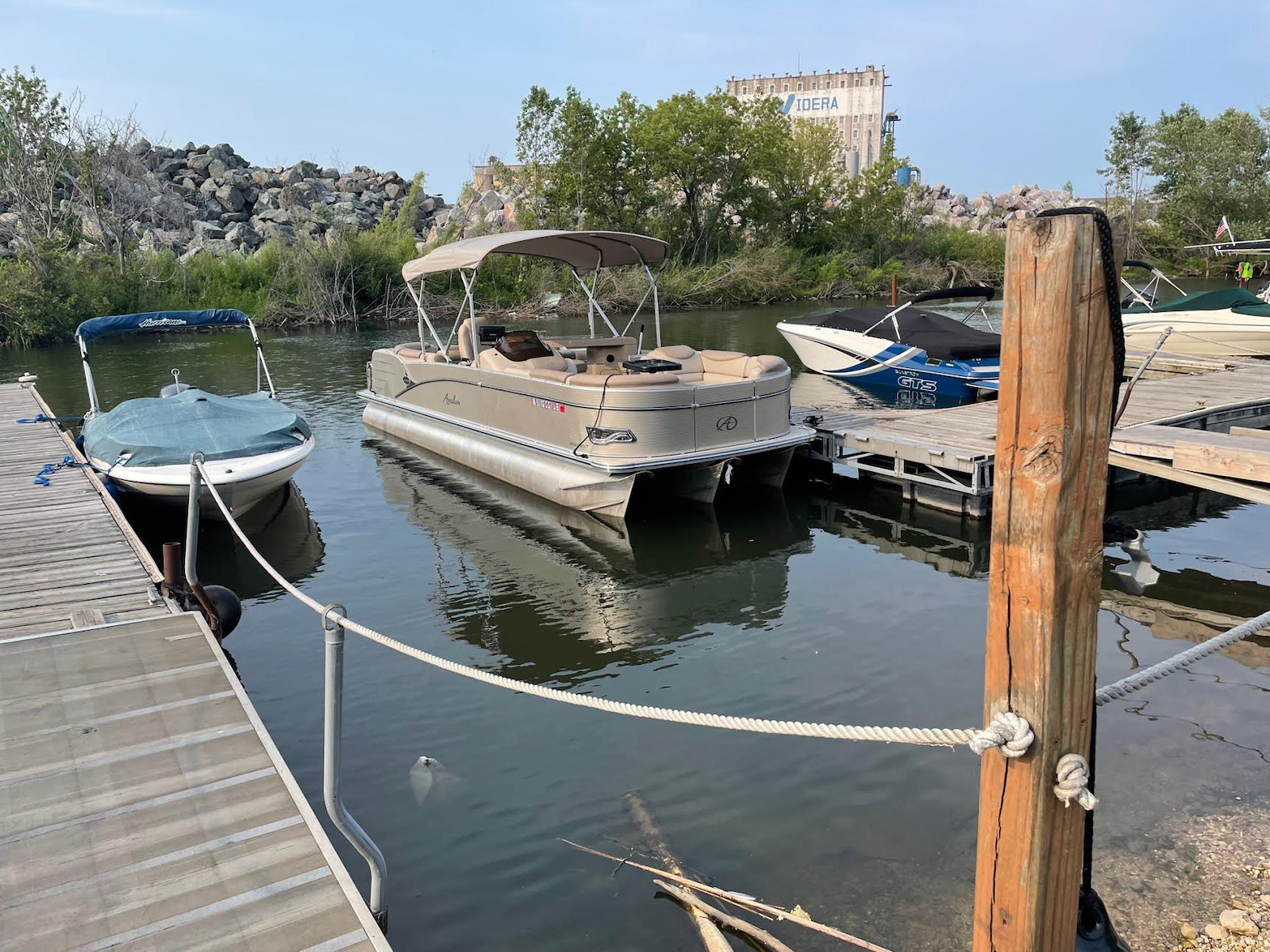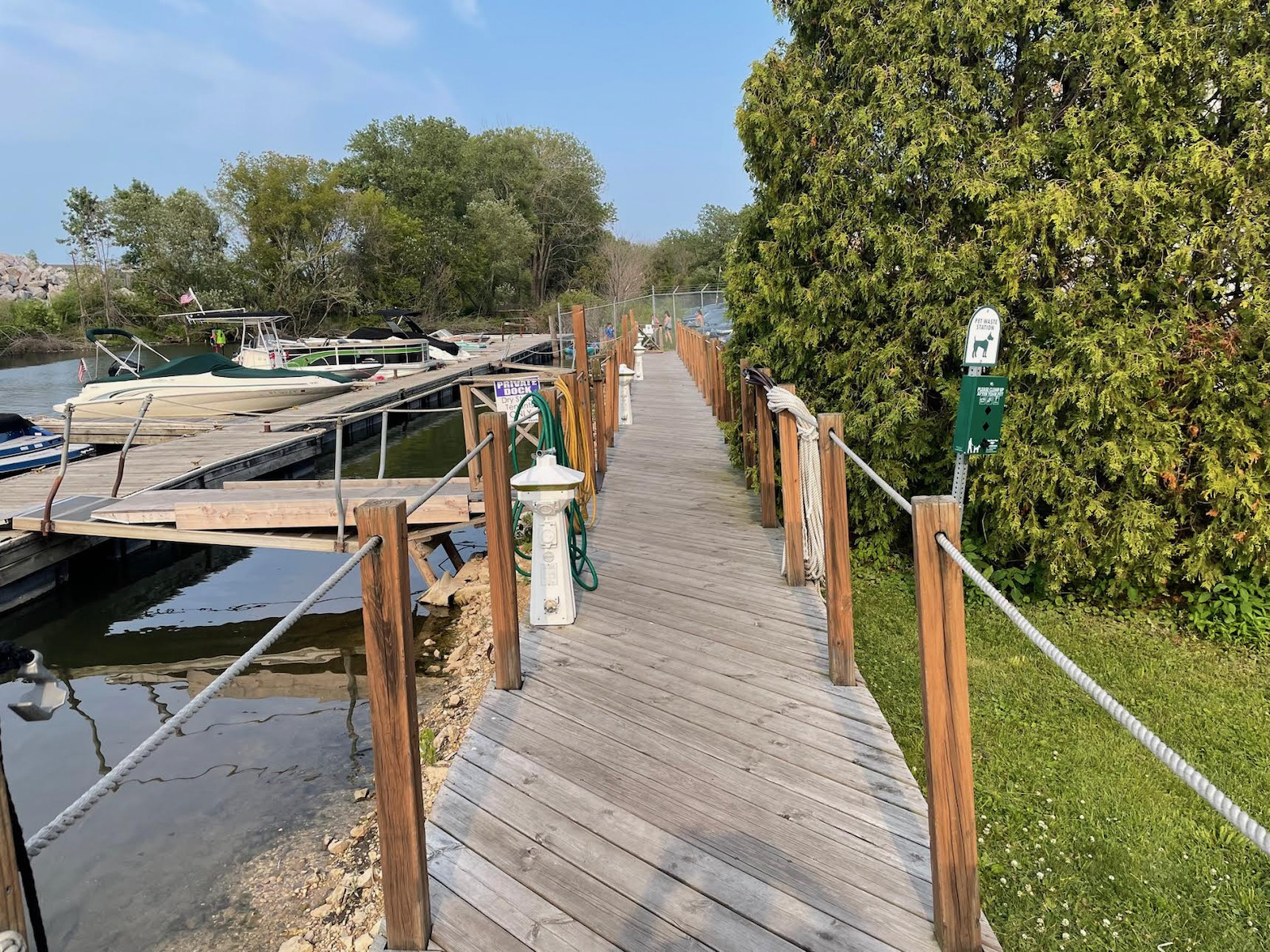 In 1993, Gene and Victoria McKiernan purchased the venue which, at the time, was a simple setup featuring an ordering window and a smattering of picnic tables.
Today, it's still cozy and familial feeling, but now boasts a much larger food menu, drink list, oyster bar, 25-seat restaurant offering indoor seating (during non-pandemic times) and – most famously – two large patios that seat up to 100 people.
The decor is a whimsical, nautical mix of antique knickknacks, an old school dial phone, 50-year-old cans and bottles, amusing signs, Beanie Babies and myriad other random items given to McKiernan by friends and customers.
To add to the overall quirk of Bud's, the main patio sports a life-sized Gene McKiernan cardboard cut-out for selfie-taking. "I'm always here," says McKiernan.
And although the small building opens when there's usually still snow on the ground – Bud's has service from March to October – most fans wait for sunshine and prime patio weather to join the Barnacle Bud's party.
"It took us six years to build out those patios. At first, we didn't even have an open sign. It was basically just me out back in my chaise lounge," says McKiernan.
The main patio is populated with umbrella tables along with two-seaters literally feet from the river.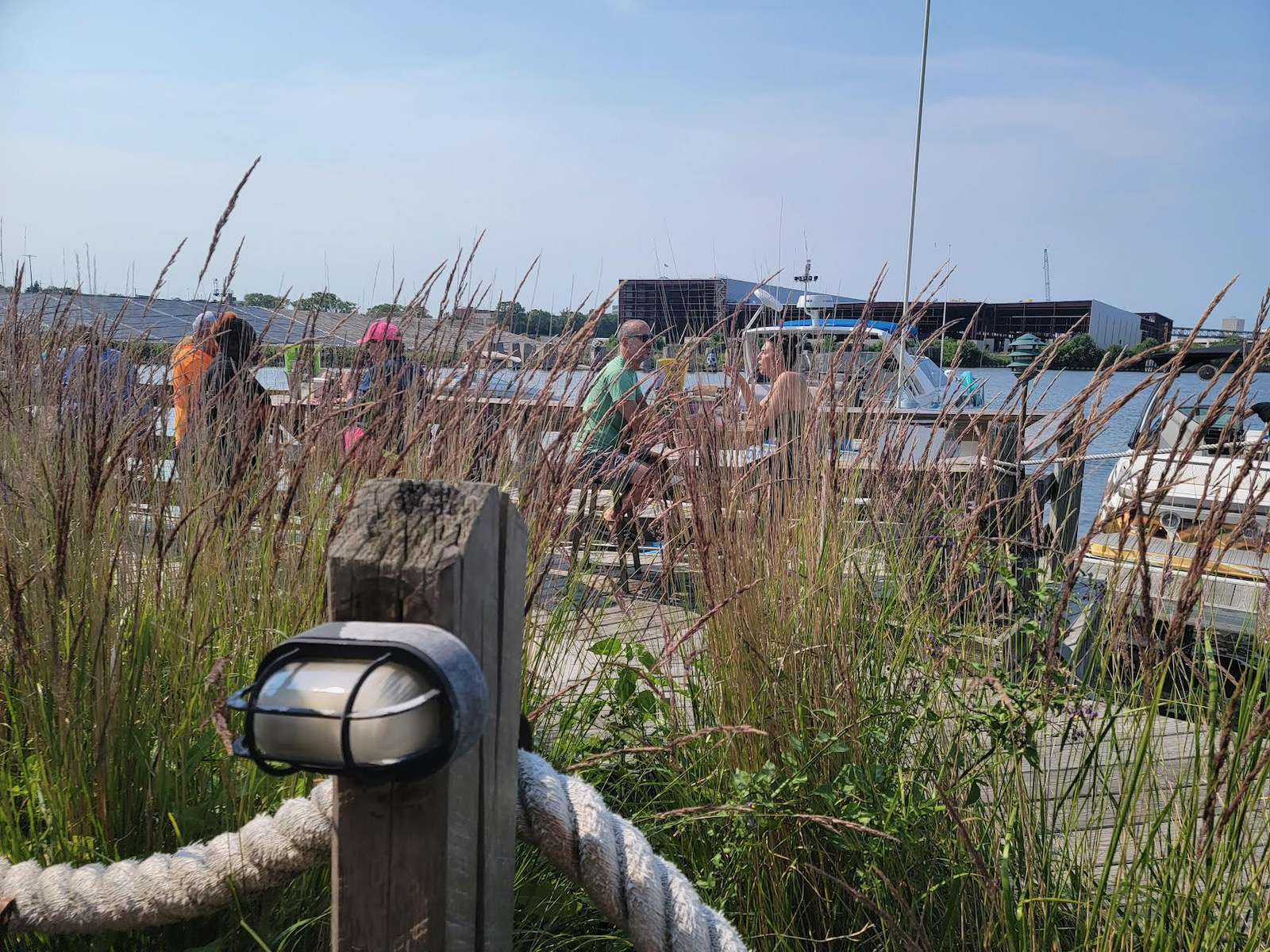 Patio entertainment includes watching smiling folks dock at the slips in boats of all kinds, SkipperBud's massive forklift depositing and retrieving boats to and from the water and St. Mary's cement ships floating to or from the industrial business in the distance.
Front patio diners will also catch a view of Downtown including the iconic Allen Bradley Clocktower and the gargantuan Komatsu Mining headquarters.
On Sundays and Tuesday, diners dig the Jimmy Buffet-esque sounds of Jim Tillman, aka "Jimmi T." Some guests, inebriated or not, regularly chime in with Tillman on tunes like the Eagles' "Peacful, Easy Feeling" or Johnny Cash's "Ring of Fire" and might even accompany him on his musical washboard or spoons.
Barnacle Bud's serves both lunch and dinner and is best known for its Friday fish fry, Grouper Reuben (spelled on the menu "grooper"), crab cakes, burgers and fresh oysters.
During a recent visit, we started out with beers, cocktails and ice tea along with the crab cake appetizer and the artichoke-crab dip.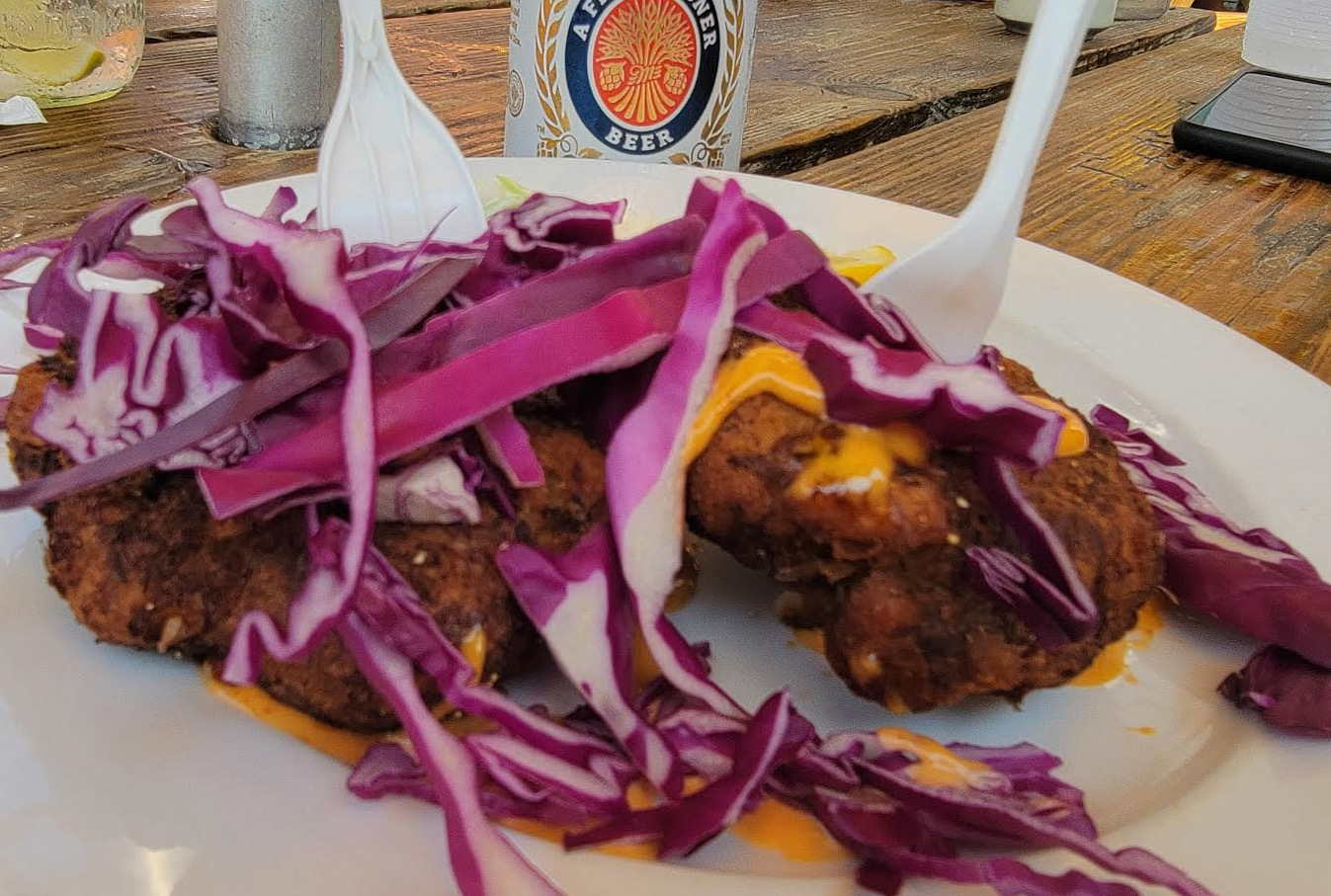 Then we moved on to a second round of drinks and our main meals of the beloved Grooper Reuben, Cajun crawfish tails – a tail meat stew that comes with a thick slice of garlic bread – a po boy loaded with seasoned shrimp and a tray of six fresh oysters.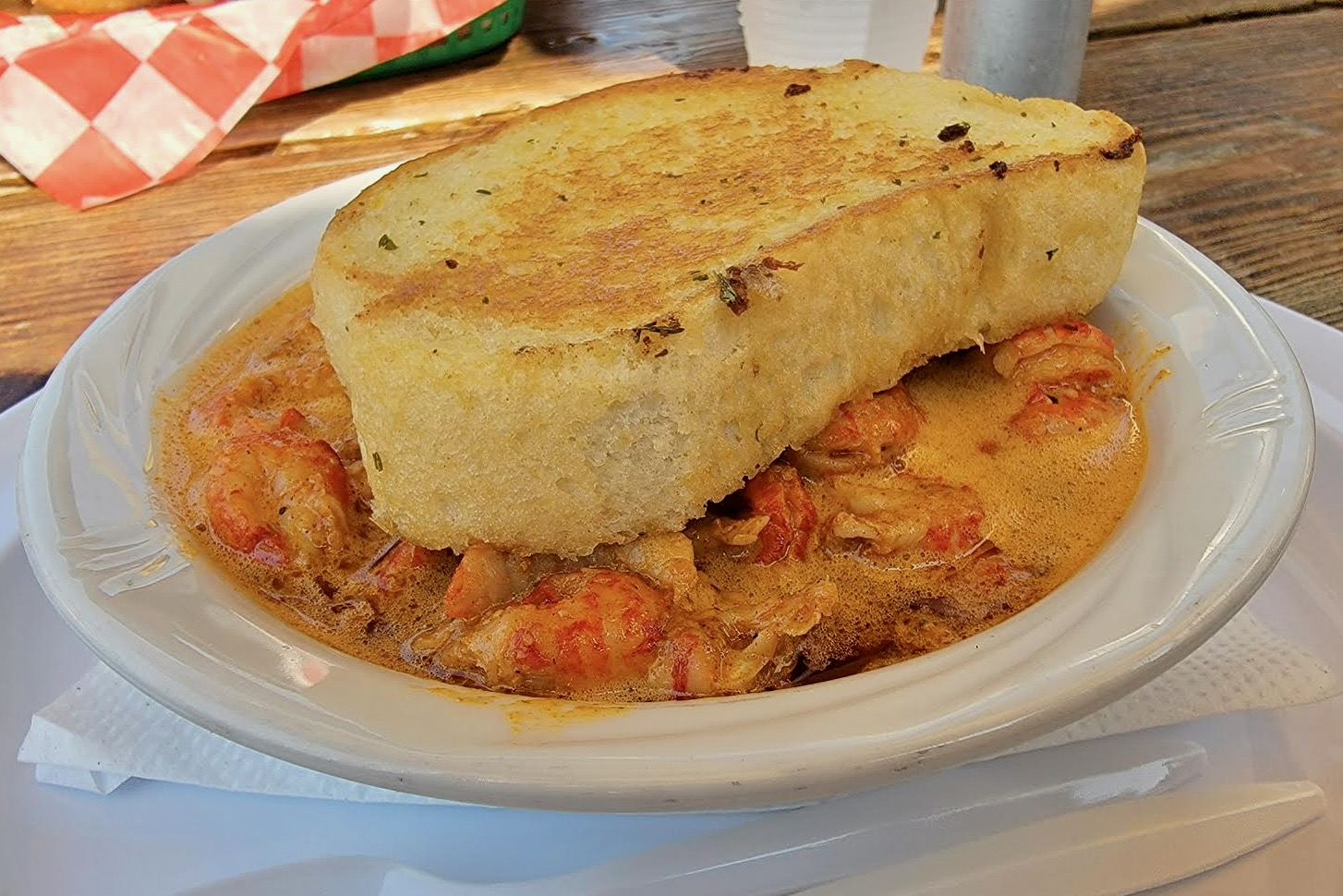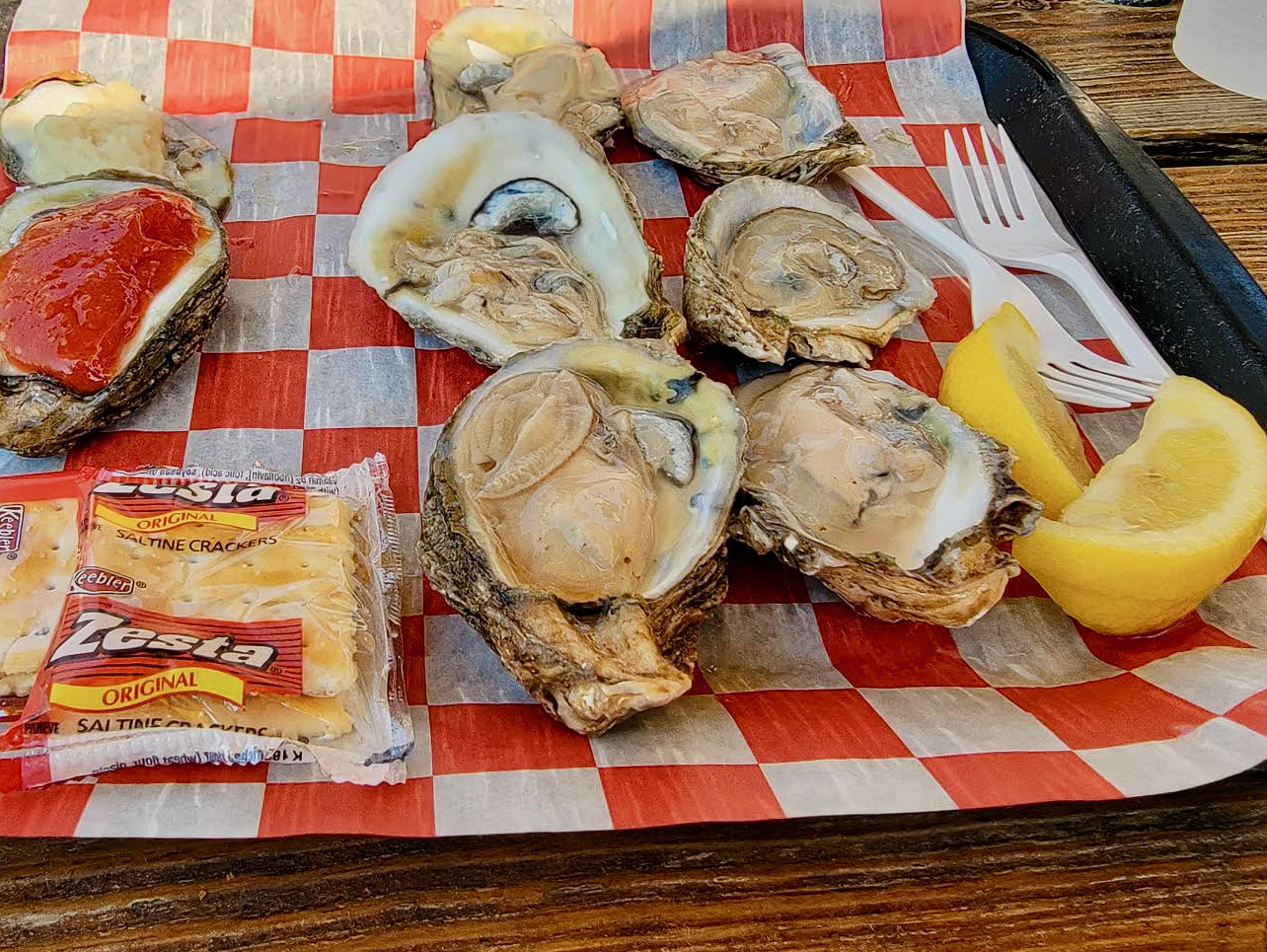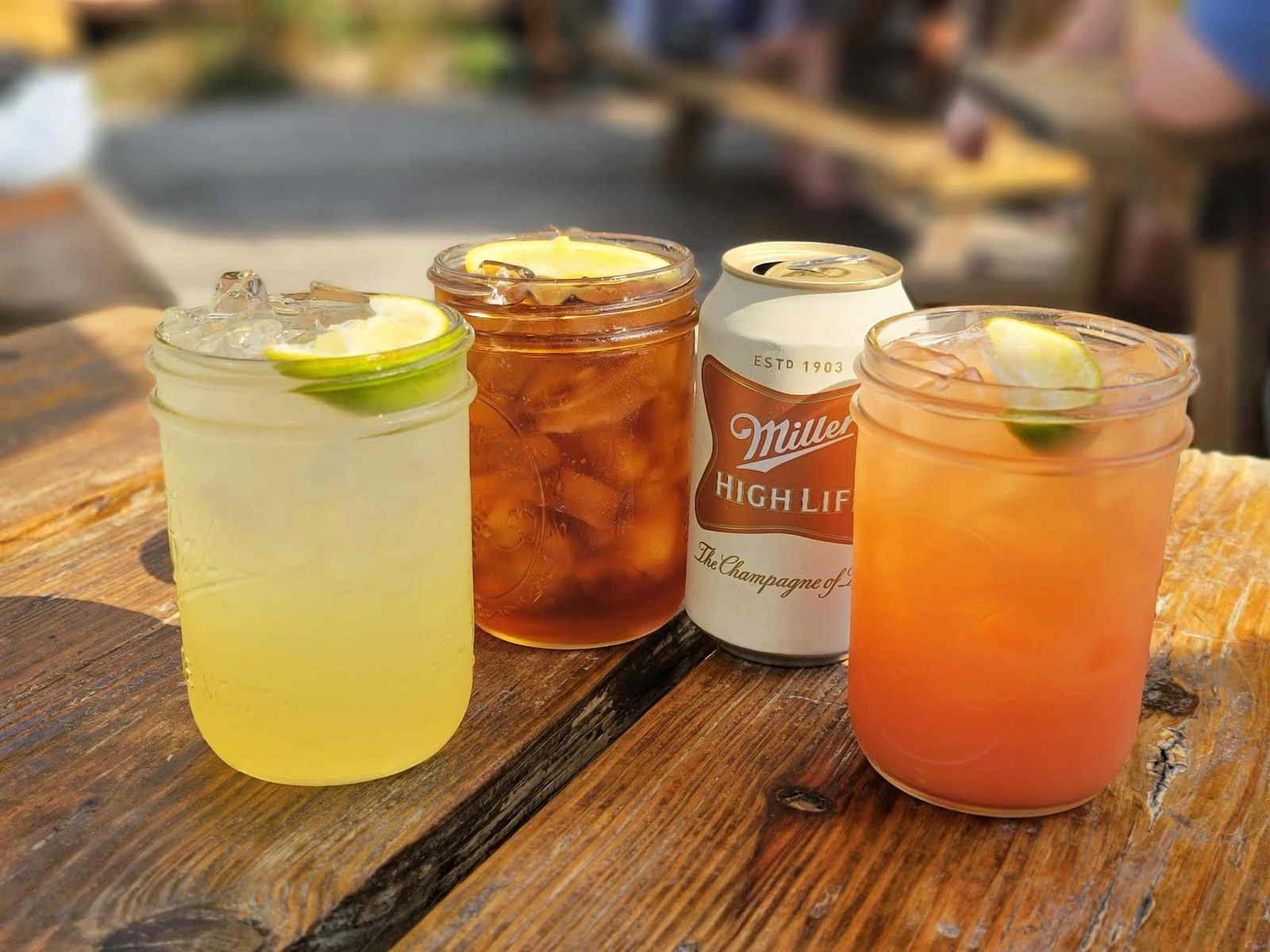 The drink menu is a delightful mix of buckets filled with Miller Lite shorties or "Coronitas," cans or taps of locals and macros, Bloody Marys and a themed cocktail list. There's also a secret libation for those "in the know" called Dumpster Punch.
"We cook it daily in a dumpster in the sun," jokes McKiernan.
McKiernan bought his first bar in 1961 in Madison. He later owned one of the now-defunct Barnaby's franchises and about a dozen bars in Milwaukee including Victoria's on Potter, Ducky's, Chump's and one in Florida, the inspiration for Barnacle Bud's.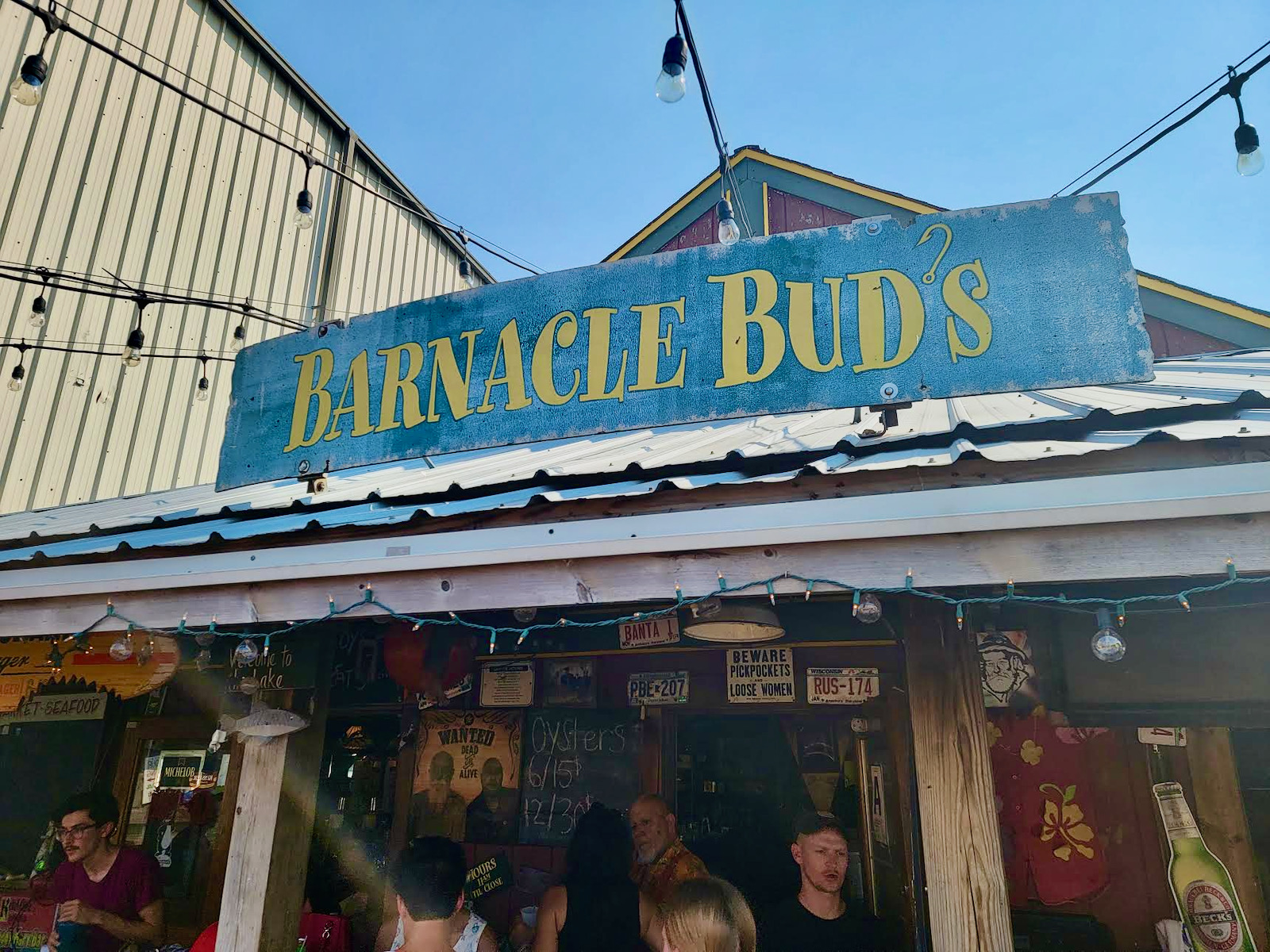 Today he solely owns Barnacle Bud's and McKiernan's Irish Pub & Grill, 2066 S. 37th St., but says he is always looking around for interesting spots. "I'm always up for something new. I get bored easily," says McKiernan.
Next year, Brew City's beloved Barnacle Bud's will turn 30 and McKiernan is already planning the celebration.

Molly Snyder started writing and publishing her work at the age 10, when her community newspaper printed her poem, "The Unicorn." Since then, she's expanded beyond the subject of mythical creatures and written in many different mediums but, nearest and dearest to her heart, thousands of articles for OnMilwaukee.

Molly is a regular contributor to FOX6 News and numerous radio stations as well as the co-host of "Dandelions: A Podcast For Women." She's received five Milwaukee Press Club Awards, served as the Pfister Narrator and is the Wisconsin State Fair's Celebrity Cream Puff Eating Champion of 2019.