The blustery winds are blowing and it's almost time for Pete's Pops retail walk-up shops at 3809 W. Vliet St. and 916 E. Russell Ave. in Bay View, to close for the season (online orders will still be available).
But you'll want to make a visit this weekend (Saturday Oct. 24 and Sunday, Oct 25 from noon to 6 p.m. and purchasing a Mystery 10 Pack of pops for just $25. After all, the deal gets even sweeter. Three of the 10-packs will contain a golden pop, entitling you to FREE Pete's Pops for an entire year.
The catch? If you find a golden pop in your Mystery 10 Pack, you must share a photo of your prize on Instagram or Facebook (and tag Pete's Pops, obvi) to be eligible to win.
But don't sleep on this one; there are a limited number of Mystery 10 Packs to be had.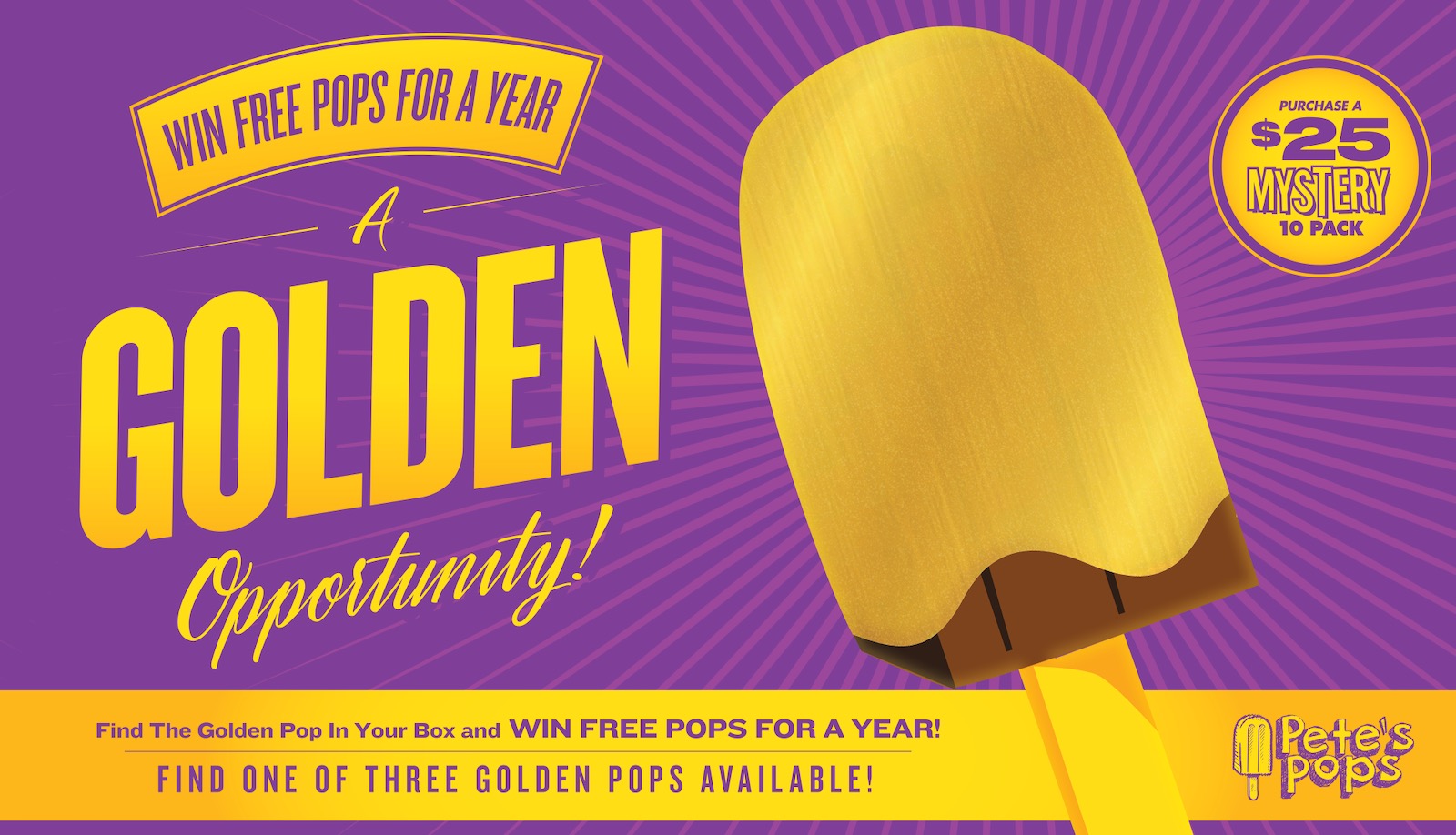 When will Pete's Pops reopen?
Pete's Pops retail walk-up shops will close for the season after service on Oct. 31 and reopen sometime this spring (probably in time for Brewers' Opening Day).
Keep an eye on Pete's Pops Facebook, Twitter and Instagram feeds. They've always got something fun brewing, even during the off-season (this year you can watch for special holiday pops and new products, now in the works). Pete's Pops also remains available for online orders throughout the winter months.
Lori Fredrich (Lo) is an eater, writer, wonderer, bon vivante, traveler, cook, gardener and girlwonder. Born and raised in the Milwaukee area, she has tried to leave many times, but seems to be drawn to this quirky city that smells of beer and alewives.
Some might say that she is a little obsessed with food. Lo would say she is A LOT obsessed with food. After all, she has been cooking, eating and enjoying food for decades and has no plans to retire anytime soon.
Lo's recipes and writing have been featured in a variety of publications including GO: Airtran Inflight Magazine, Cheese Connoisseur, Cooking Light, Edible Milwaukee, Milwaukee Magazine and the Milwaukee Journal Sentinel, as well as on the blog Go Bold with Butter, the web site Wisconsin Cheese Talk, and in the quarterly online magazine Grate. Pair. Share.