Festival City is hopping this summer! OnMilwaukee's Festival Guide is brought to you by Potawatomi Hotel & Casino. Escape the heat and step inside!
The Great Milwaukee Summer and summer festival season may be coming to an official close on Saturday – but at least it's going out with an un-fur-gettable bash thanks to Fromm Petfest.
Celebrating a decade of delightful dogs (and charismatic cats!), Petfest will herd fur-babies of all breeds from across Brew City to Henry Maier Festival Park on Saturday, Sept. 23 from 10 a.m. until 6 p.m. This year's edition brings new features to the fest – such as a splash zone for our four-legged friends to enjoy one last summer swim – but the same obvious appeal: a parade of adorable paws, enjoying one another's cuddly company on a gorgeous Milwaukee lakefront day.
Are an assembly of adorable doggos and majestic meowmers somehow not enough for you? Fine, in honor of ten years of this fuzzball festival, here's ten reasons why you should hit paws on your other plans on Saturday and plan to have a fur-rific time at Petfest. (OK, a bonus eleventh reason: It'll give your cat something to do beyond trying to knock vases and remote controls off your tables.)
1. But seriously: Who doesn't like doggos and meowmers?
An event where I can awww and oooh at adorable puppies and kittens of all breeds and types – all while letting my own precious dog or cat get some air and some admiration as well? Well twist my arm! Seriously, though: With all the dogs and cats adorably bounding around, Petfest basically turns Henry Maier Festival Park into the best, most innocently delightful part of the internet – but in person. I mean ...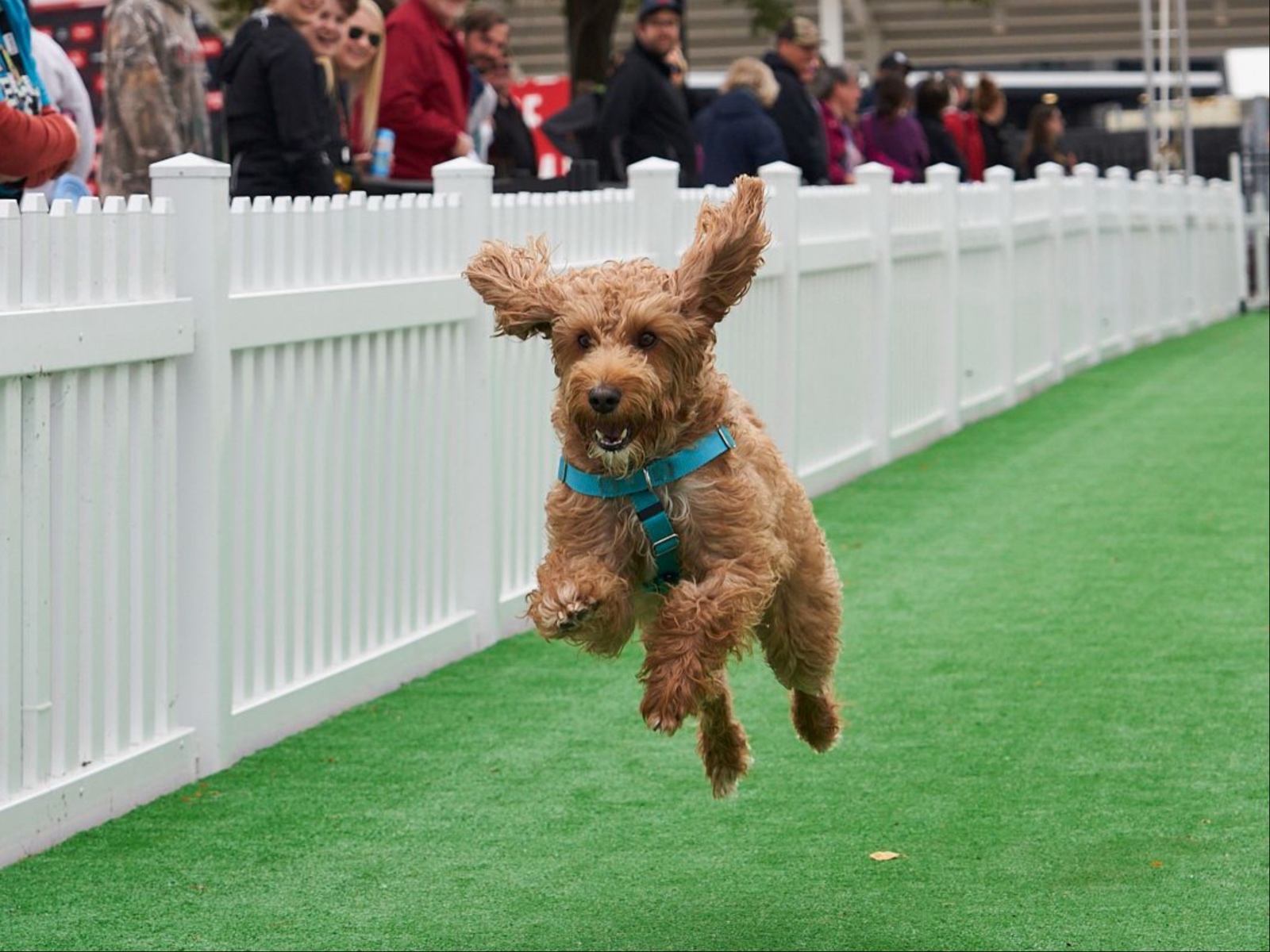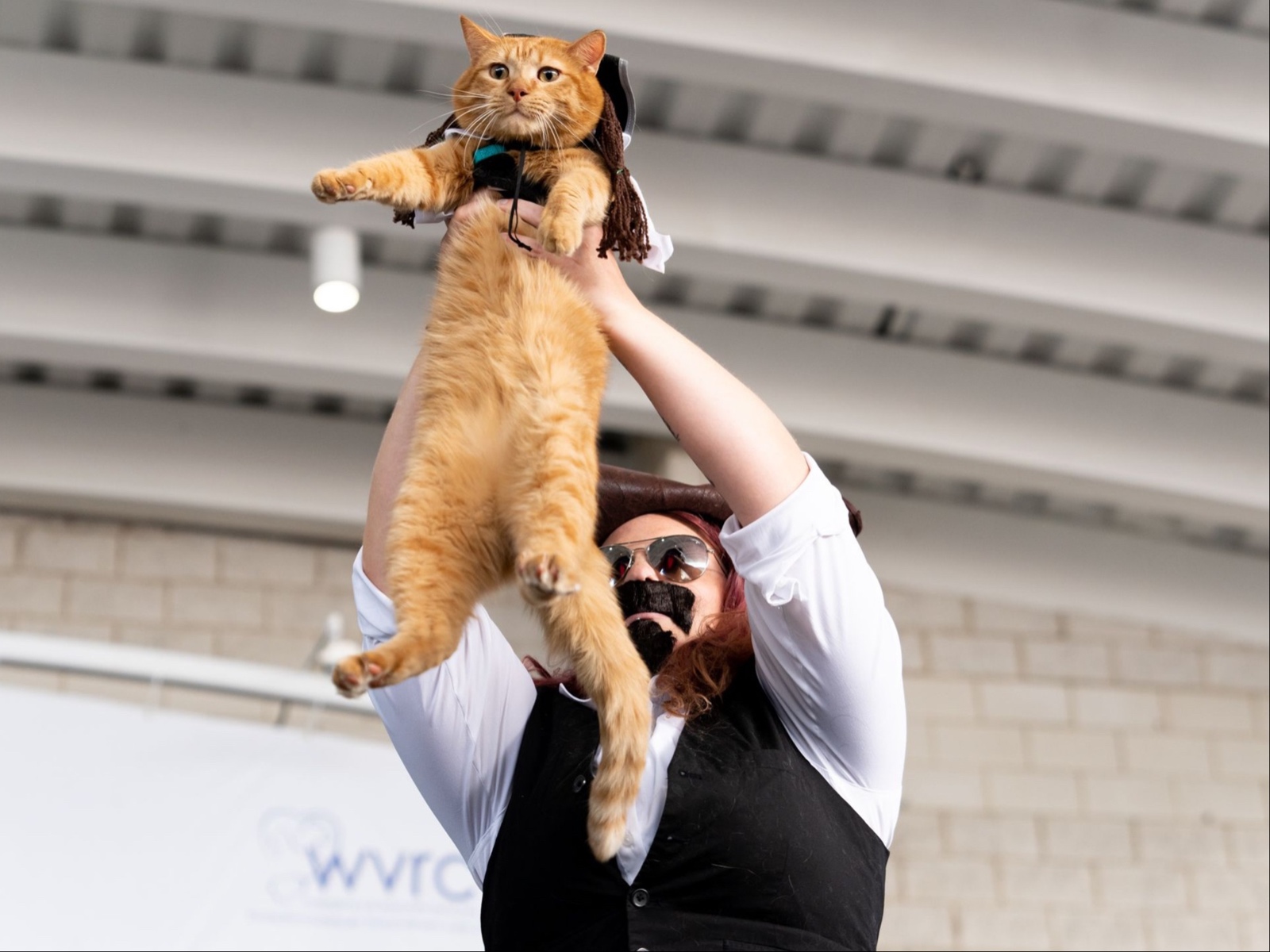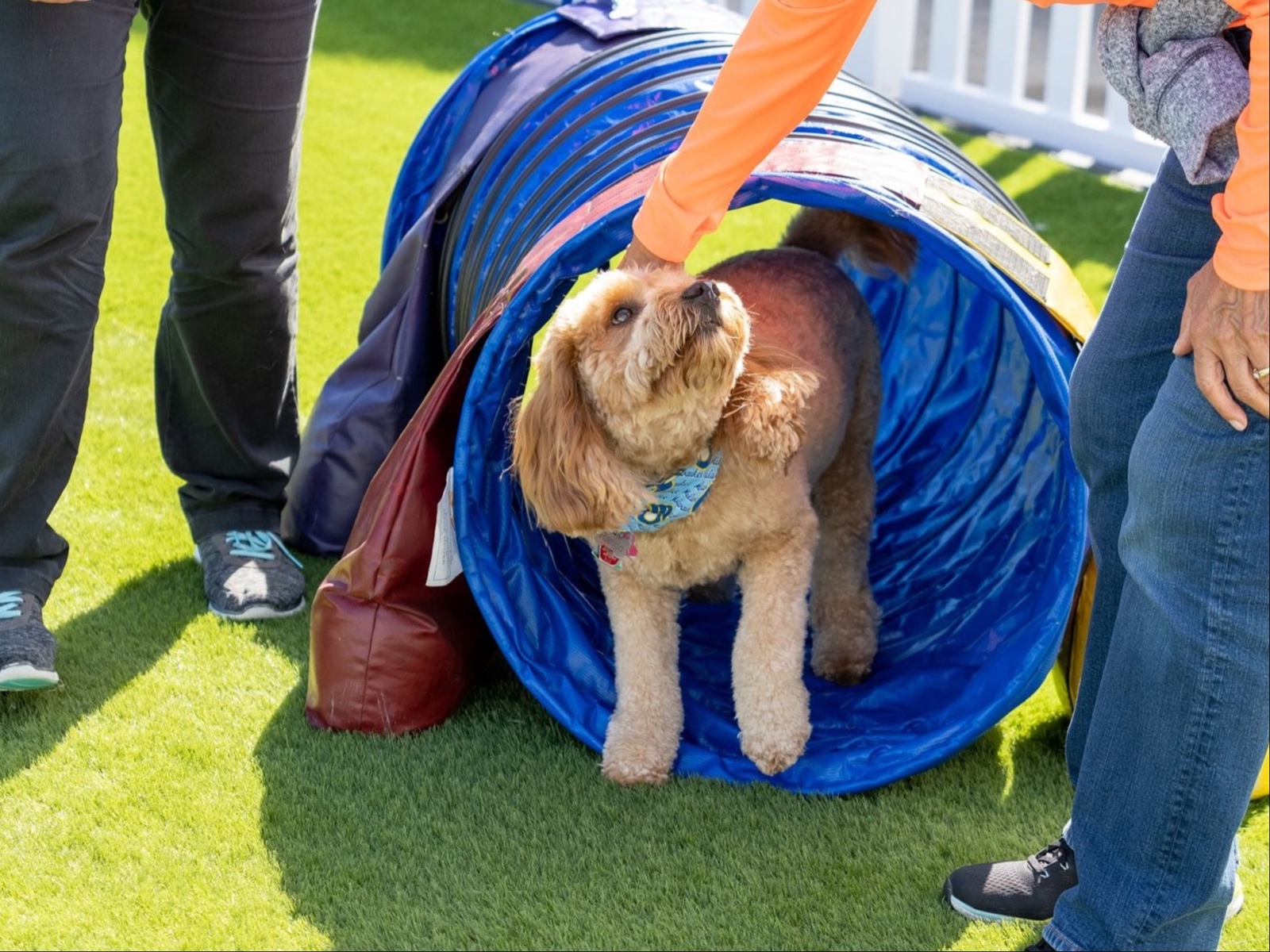 Come on, now you're hooked, right? Do I even need to write nine more reasons? OK, fine ...
2. Find a new furry friend
Admiring all these precious pets giving you a case of puppy or kitten fever? Well, Petfest has the prescription ... and no, it's not more cowbell. Stop by Adoption Avenue and Kitty City, found back from the Miller Lite Stage, where local rescues and non-profit organizations will gather to share information about adopting a new pet – and, most importantly, where you can meet some cats and dogs looking for their forever homes, perhaps like yours! Not many festivals can offer the chance to walk out with the greatest souvenir of all: a new best friend and family member.
3. Rock out
It wouldn't be a festival at the Summerfest grounds without some live music – and indeed, Petfest will feature live music throughout the day at its music stage, presented by Floor & Decor. Here's the lineup of artists earning applause this weekend – or would that be "appaws"? (Oh, we have not even scratched the surface of pet puns in this article.)
10 a.m. – Chrissy Clobes
Noon – Kris & Dani Crow
2 p.m. – The Listening Party
4 p.m. – Ronnie Nyles
4. Splash Zone
There's no rain in the forecast for Petfest on Saturday (*knocks on woof wood*) but there's still a strong chance of getting soaked thanks to the newest – and certainly the splashiest – feature at this year's fest: the Splash Zone. Added for 2023 to the right of the Miller Lite Stage, the splash pool allows pups to play around and cool off after working up a pant checking out all those other wag-worthy features around Petfest. Leashes are required for the Splash Zone; otherwise let your doggos make a splash! (I imagine cats won't hang out much by this feature.)
5. Games on games on games on games
Trying to get your dog's zoomies out? There's no shortage of adorably entertaining games and activities for your Fidos, Spots and Daisys to get all four legs firing.
For sprint-happy pups, there's not one but two lure courses, sending your dog giddily scampering around a fenced-in 200-yard course chasing after a lure. Or check out the doggie dash track, sending your pups prancing down a 100-meter dash – complete with a chance for the fastest furballs across three categories to win prizes. As for dogs who want to make a splash, pups both amateur and expert can take to the sky (and then the sea) with the dock diving area. And for pups that just want to chill and enjoy nature as well as other dogs company, there's the dog park area, offering a play place for puppers.
No matter your dog's skill level or breed, there's a place to watch them play and turn their zoomies into sleepies. (For a map of each game's location, click here.)
6. Busy paws for a great cause
These fun furry activities aren't just for fun. They also support a great cause – and no, not tuckering out your pups so they're ready for a nice long night of sleep and minimal barking. All proceeds from Petfest's activity ticket sales will go toward animal-friendly non-profits. For instance, each dock diving admission will go toward helping JR's Pups-N-Stuff, doggie dash will support Pets Helping People, and the proceeds from the two lure courses will be donated to Hoovers Hause and Canine Cupids. For more information on all these non-profits and other sponsors, click here.
7. Costume cuteness overload
You think these dogs and cats can't get any cuter than they already are? Well, just you wait: Petfest also features a costume contest, for those who want to turn their dogs into literal hot dogs and their cats into Catwoman. The contest hits the stage at 3 p.m. at Ernie's Mainstage, now located on the lakefront straight back from the Miller Lite Stage. Early registration for the cuddly competition is closed, but those eager to dress to impress can still quality their pets from 10 a.m. until 1 p.m. at the Petfest merchandise tent near the midgate entrance.
Oh, and if marveling at adorable pets dressed to the tens wasn't enough of a win in its own right, the grand prize best in show winner will score a six-month supply of Fromm Pet Food and a variety of prizes from Petfest's sponsors. It's like our own little Westminster dog show ... just with more Iron Man and flower costumes.
8. Fun fur for all ages
Petfest is for all – and we don't just mean those two-legged and four-legged. Animal lovers young and old can equally have a pur-fect Saturday at the lakefront festival.
For the human pups and kittens in the crowd, Petfest has its kids zone at Northwestern Mutual Community Park as well as Ernie's Mainstage, where families can find lively all-ages entertainment like magic from David Seebach, Robin's Dog Stars, Milwaukee Police Department's K9 unit and LitterBox Improv comedy. Plus, a little fest inside the fest, the stage will host a birthday bash for Fromm's mascot Ernie, complete with face painting, temporary tattoos, a photo booth and – at noon – the birthday song complete with treats for everyone.
And as for the older cats in the crowd, Petfest will also host a beer garden, featuring a lovely view of Lake Michigan before it starts frosting up for the fall and winter, as well as a menu of tasty brews and beverages to lap up like a water bowl after the zoomies hit. Dogs can enjoy this dive, and the other bars on the grounds, as well: The locations will all be serving pup cups, with a portion of the proceeds from each cup going toward H.O.P.E. Safehouse. See, there's something for everyone! (Except for maybe toucans. Not sure what toucans want. Fruit Loops, maybe?)
9. Say a final goodbye to summer
Saturday marks the first day of fall, so why not send off the summer – and the great Milwaukee summer festival season – in style with one final furry hurrah! While temperatures are still pleasant, savor the lakefront, the sun and the Big Gig grounds before our summer weather turns into bummer weather. And while they may have more insulating fur than us, your pets will appreciate enjoying the fresh summer air before they're stuck clomping over snow, slush and salt.
10. It's free to stop by!
The various games and activities scattered throughout Petfest may cost some cash, but for those just wanting to poke around and enjoy a beautiful day with their best fuzzy friends, dropping by this furry fest costs the best price of all: free! That's right: You can keep your paws off your wallet because admission is free for Petfest on Saturday, and so is parking. And so is the special commemorative tote bag, courtesy of Central Bark!
For more information on these fur-eebees, check out Petfest's website – where you can also find even more info on the rest of the paw-some things happening at Henry Maier Festival Park on Saturday. And here's to everyone four-legged and two-legged having a meow-tstanding time at Petfest!
As much as it is a gigantic cliché to say that one has always had a passion for film, Matt Mueller has always had a passion for film. Whether it was bringing in the latest movie reviews for his first grade show-and-tell or writing film reviews for the St. Norbert College Times as a high school student, Matt is way too obsessed with movies for his own good.
When he's not writing about the latest blockbuster or talking much too glowingly about "Piranha 3D," Matt can probably be found watching literally any sport (minus cricket) or working at - get this - a local movie theater. Or watching a movie. Yeah, he's probably watching a movie.