This article was written in sponsorship with The PhoneFin.The PhoneFin is the latest in phone grip technology and a Midwest company, Simple Sourcing, is at the forefront of producing them.
The Minnesota-based business started in 2017. The idea was to create a phone accessory that would be an improvement on the PopSocket, a round disc that adheres to the back of a mobile phone and makes it easier to hold and less likely to drop.
The PhoneFin is different in that – although it serves the same purpose as a PopSocket – it is much slimmer which makes carrying a phone in a pocket more comfortable.
The thin strip can also remain on the phone during wireless charging and it easily slides up to serve as a phone stand, too.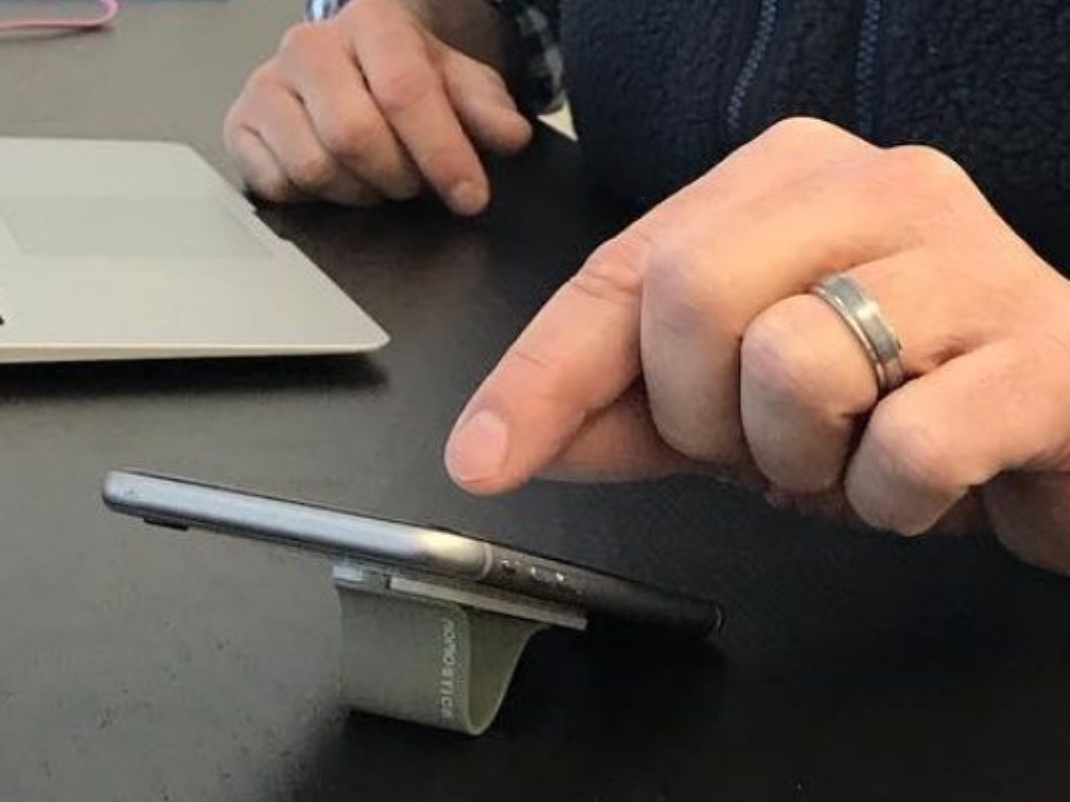 The PhoneFin is available in myriad colors and styles to best represent a person's taste. OnMilwaukee recently had a bunch made with the company logo on them.
"Denim, glitter, leather, exotic ostrich– we got it all," says Simple Sourcing owner, Mike Vannelli.
To find out more about ThePhoneFin, go here.

Molly Snyder started writing and publishing her work at the age 10, when her community newspaper printed her poem, "The Unicorn." Since then, she's expanded beyond the subject of mythical creatures and written in many different mediums but, nearest and dearest to her heart, thousands of articles for OnMilwaukee.

Molly is a regular contributor to FOX6 News and numerous radio stations as well as the co-host of "Dandelions: A Podcast For Women." She's received five Milwaukee Press Club Awards, served as the Pfister Narrator and is the Wisconsin State Fair's Celebrity Cream Puff Eating Champion of 2019.