Like cannabis consumption and cottagecore decor, Pickleball playing is extremely popular in 2021. According to the USA Pickleball Association, it is one of the fastest growing sports in the world, and the trend has definitely made its way to Milwaukee.
Pickleball is kind of a mash-up between tennis and ping-pong that's played on a badminton-sized court with an oversized paddle and a whiffle-esque ball.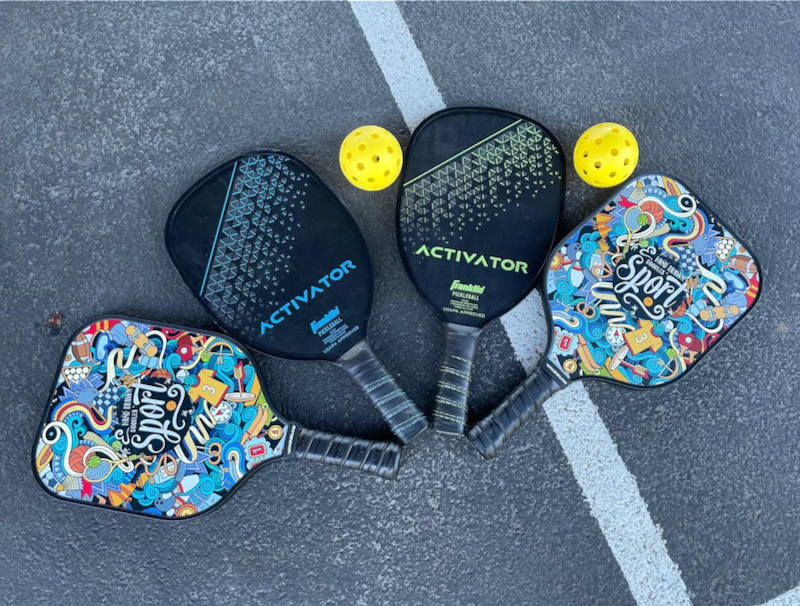 In Milwaukee, pickleball courts have sprung up in school gymnasiums, racket clubs and outdoor facilities like the Riverwalk Commons Pickleball Courts across the street from the Milwaukee Public Market and underneath the I-794 freeway. It has a similar vibe as Swing Park, located underneath the Holton Street Bridge.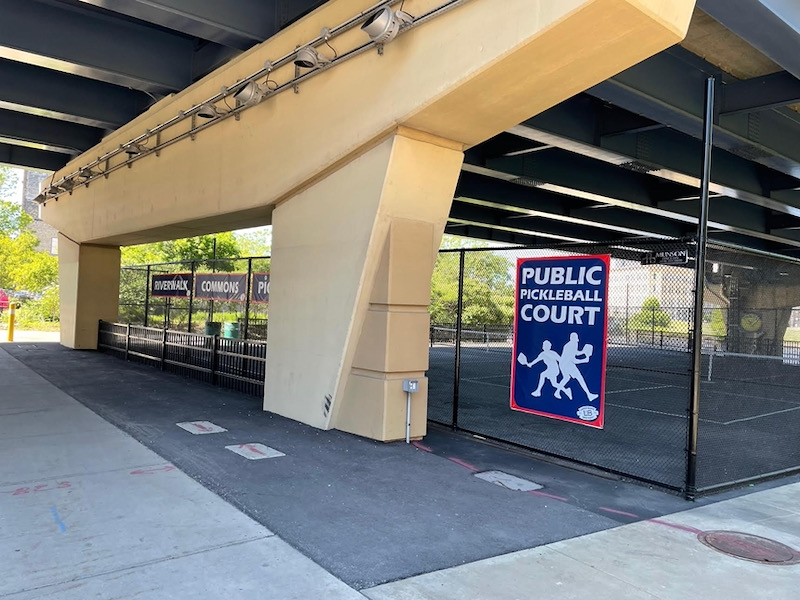 The two courts are free to access and open to the public from dawn until midnight. The Milwaukee Public Market installed the courts and the Milwaukee Business Improvement District #2 serves as managers.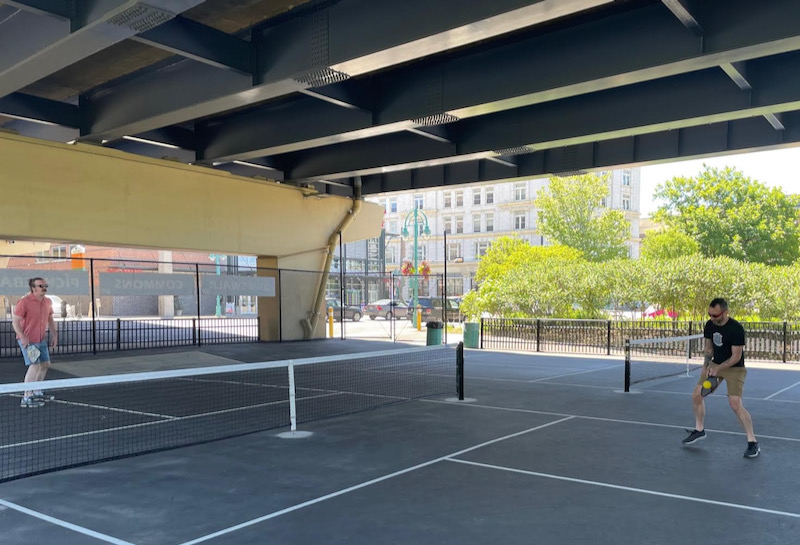 Although pickleball's popularity soared in recent months, the game has actually been around since the mid-1960s. In was invented in 1965 on Bainbridge Island, a small city in western Washington that's connected to Seattle via ferry.
The origin of the sport's name has nothing to do with the crunchy pickled cucumbers that zing up a Bloody Mary. Instead, it is believed to be derived from a boating term, "pickle boat," which is the last boat to finish a race and compiled of leftover oarsmen – similar to how the game was created from a combination of different sports.
Pickleball rules are similar to tennis, and have regional differences depending on where and from whom a player learns. In a nutshell, it can be played as singles or doubles and the winner is determined by the first player or team to reach 11 points (and to be in the lead by at least two points.)
Pickleball can be played by people of all ages and physical fitness levels, which is in part why the sport has become so trendy. Many players have described it as "addictive."
Earlier today, a few members of the OnMilwaukee team gave pickleball a whirl for the first time. And for a group of creatives and IT geeks, we weren't half bad. Check it out:
For more pickleball rules, go here.
For pickleball equipment, go here.
To stay informed of local pickleball news and events, go to this Facebook page.

Molly Snyder started writing and publishing her work at the age 10, when her community newspaper printed her poem, "The Unicorn." Since then, she's expanded beyond the subject of mythical creatures and written in many different mediums but, nearest and dearest to her heart, thousands of articles for OnMilwaukee.

Molly is a regular contributor to FOX6 News and numerous radio stations as well as the co-host of "Dandelions: A Podcast For Women." She's received five Milwaukee Press Club Awards, served as the Pfister Narrator and is the Wisconsin State Fair's Celebrity Cream Puff Eating Champion of 2019.