Marcos Ramos-Garcia, a professional Barata dancer who has performed around the world, was extremely inspired by France – so much so that when he opened his first bar he incorporated French culture into the theme and name.
Points View Boite (pronounced "bwot") quietly opened last night at 1619 S. 1st St. We stopped in today and it is open to the public tonight and every night from 6 p.m. to bar time. Every Friday night is Latin dance night.
Ramos-Garcia – who owns the bar with Felipe Martinez – chose the name "Boite"because it is French for "box" but also used to describe a lounge or small restaurant.
"Points View is the first and only boîte in Milwaukee," says Ramos-Garcia.
However, Points View incorporates non-French culture, too – primarily Latin, United States and other regions. The goal is to have the music, drink menu and clientele reflect world diversity.
The space, formerly Mezcal Lounge and The Monkey Bar, underwent a massive transition. The bar, although in the same spot as before, was torn down and completely rebuilt – from the plumbing to the bar top. New paint, tiling and the addition of six windows in a backroom chill area offering hookah and bottle service make the space feel very clean, classy and comfortable.
Brand new bathrooms with thick, dramatic curtains instead of stall doors also spruce up the space.
The drink menu features high-end, rotating cocktails from classics to lesser-known drinks from around the world, including the French 75 made with champagne and either gin or cognac. The menu also features a compelling cocktail called a smoked Rosemary gin and tonic that's prepared with kitchen torches.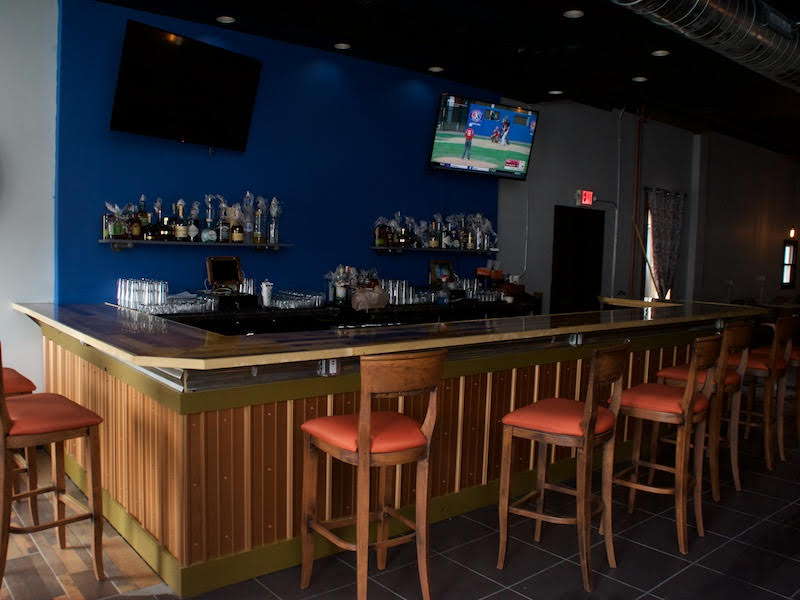 For now, Points View will not offer food, but the owners hope to purchase the lot next door and expand with a patio and a food truck.
Ramos-Garcia grew up on Milwaukee's North Side, graduated from Rufus King High School and later the University of Wisconsin-Milwaukee. Today he is a home owner in the Walker's Point neighborhood.
"I'm as 'MKE' as it gets," he says. "This city, this area, is very important to me. I love creating experiences and wanted to bring something different to Milwaukee."
Molly Snyder grew up on Milwaukee's East Side and today, she lives in the Walker's Point neighborhood with her partner and two sons.
As a full time senior writer, editorial manager and self-described experience junkie, Molly has written thousands of articles about Milwaukee (and a few about New Orleans, Detroit, Indianapolis, Boston and various vacation spots in Wisconsin) that range in subject from where to get the best cup of coffee to an in-depth profile on the survivors of the iconic Norman apartment building that burned down in the '90s.
She also once got a colonic just to report on it, but that's enough on that.
Always told she had a "radio voice," Molly found herself as a regular contributor on FM102, 97WMYX and 1130WISN with her childhood radio favorite, Gene Mueller.
Molly's poetry, essays and articles appeared in many publications including USA Today, The Writer, The Sun Magazine and more. She has a collection of poetry, "Topless," and is slowly writing a memoir.
In 2009, Molly won a Milwaukee Press Club Award. She served as the Narrator / writer-in-residence at the Pfister Hotel from 2013-2014. She is also a story slam-winning storyteller who has performed with The Moth, Ex Fabula and Risk!
When she's not writing, interviewing or mom-ing, Molly teaches tarot card classes, gardens, sits in bars drinking Miller products and dreams of being in a punk band again.