While all eyes in Racine are on the future of the 1928 Capitol/Park Theater, which is currently hanging precariously in the balance, a few folks are focused on the future of the old Majestic/Uptown Theater, also built in 1928, 16 blocks further east on Washington Avenue.
One of them, of course, is the current owner, Tom Paschen, who purchased the 10,400-square-foot Gothic theater in December 2019.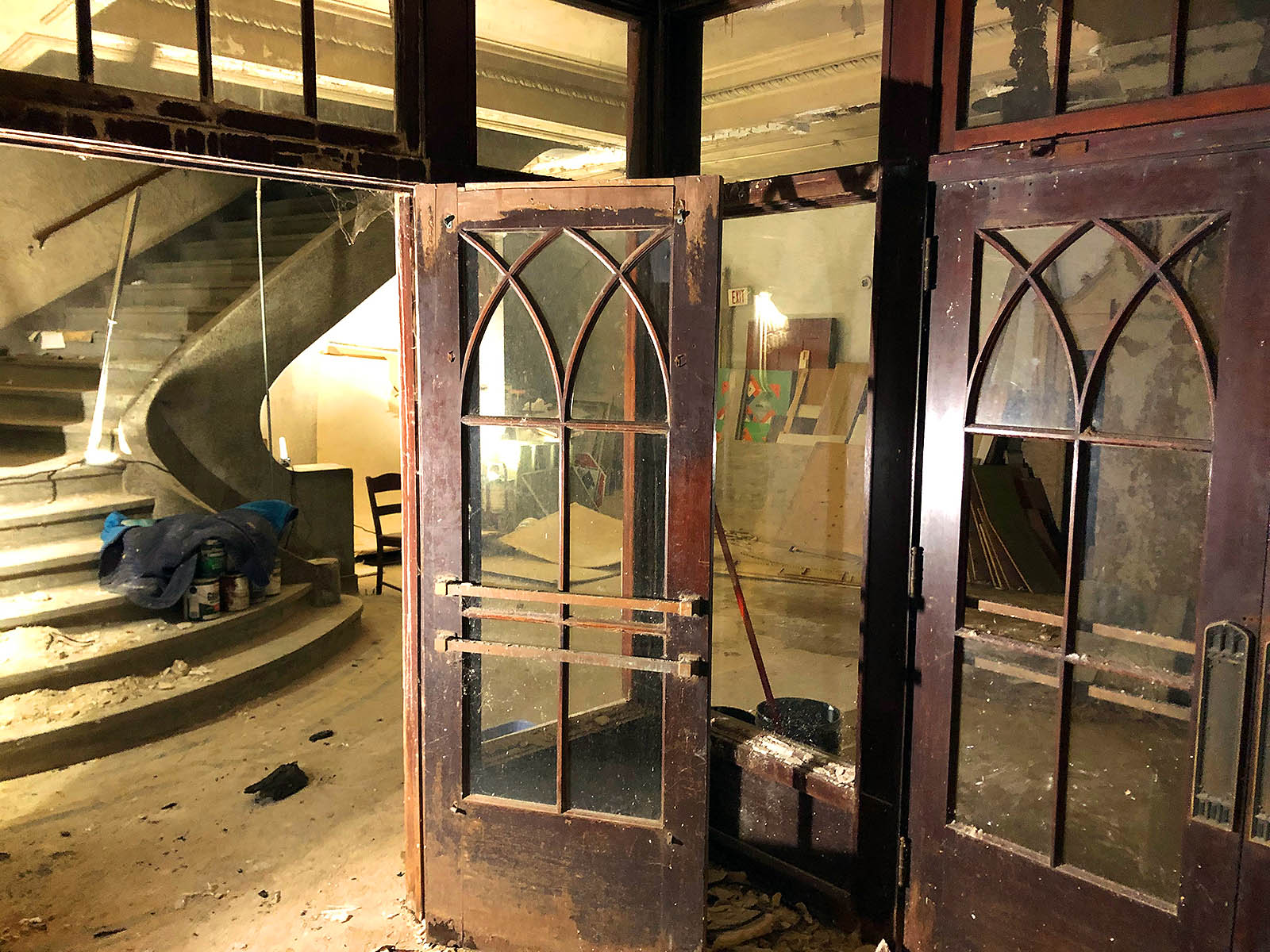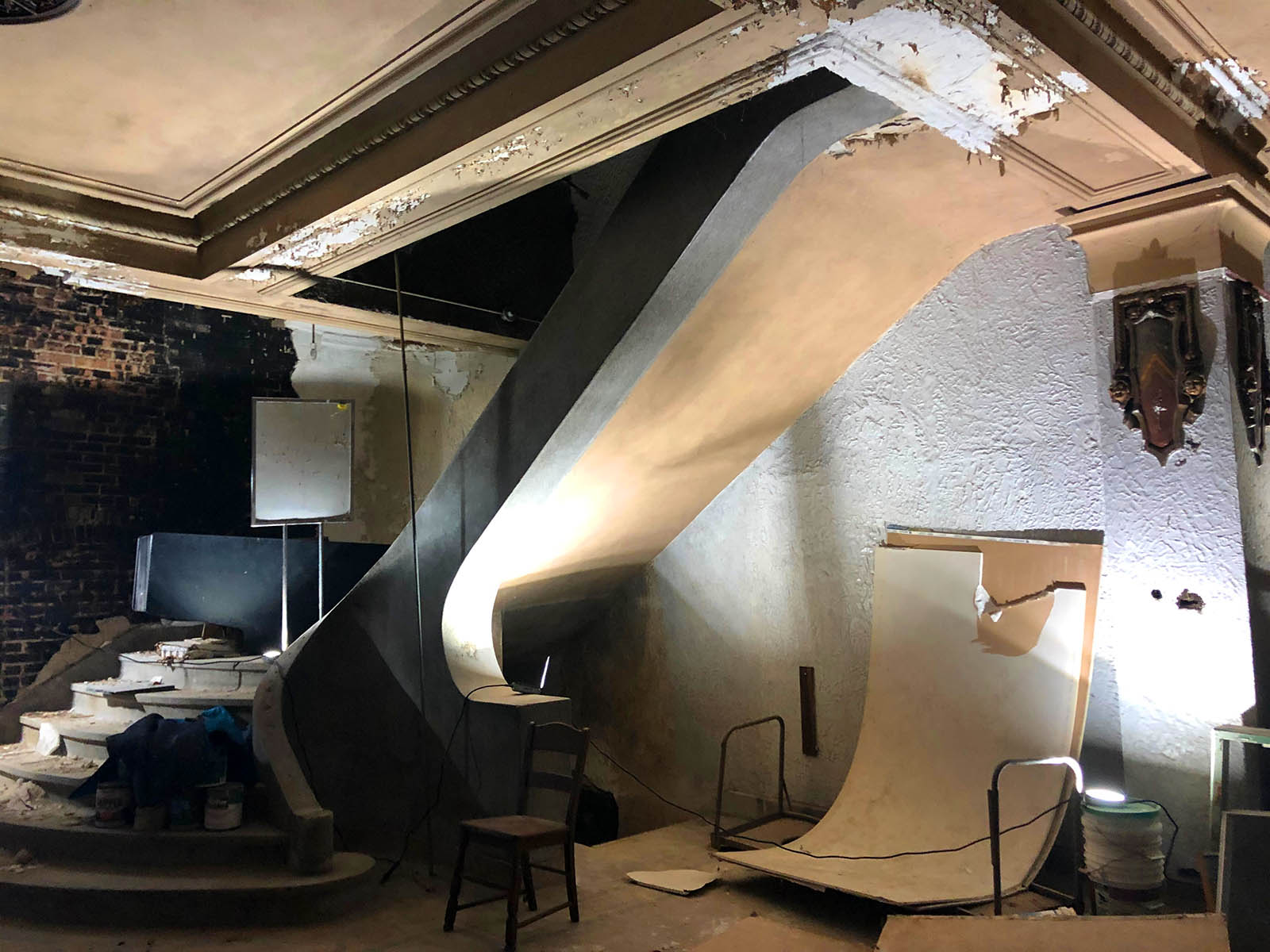 Paschen, who in his own words, "owns more than a handful of properties but fewer than a dozen" – including one a block east where his wife runs a doggie day care and grooming business – has been working to clean out the long-vacant theater and plans to convert it into a Viking-themed food hall with apartments above.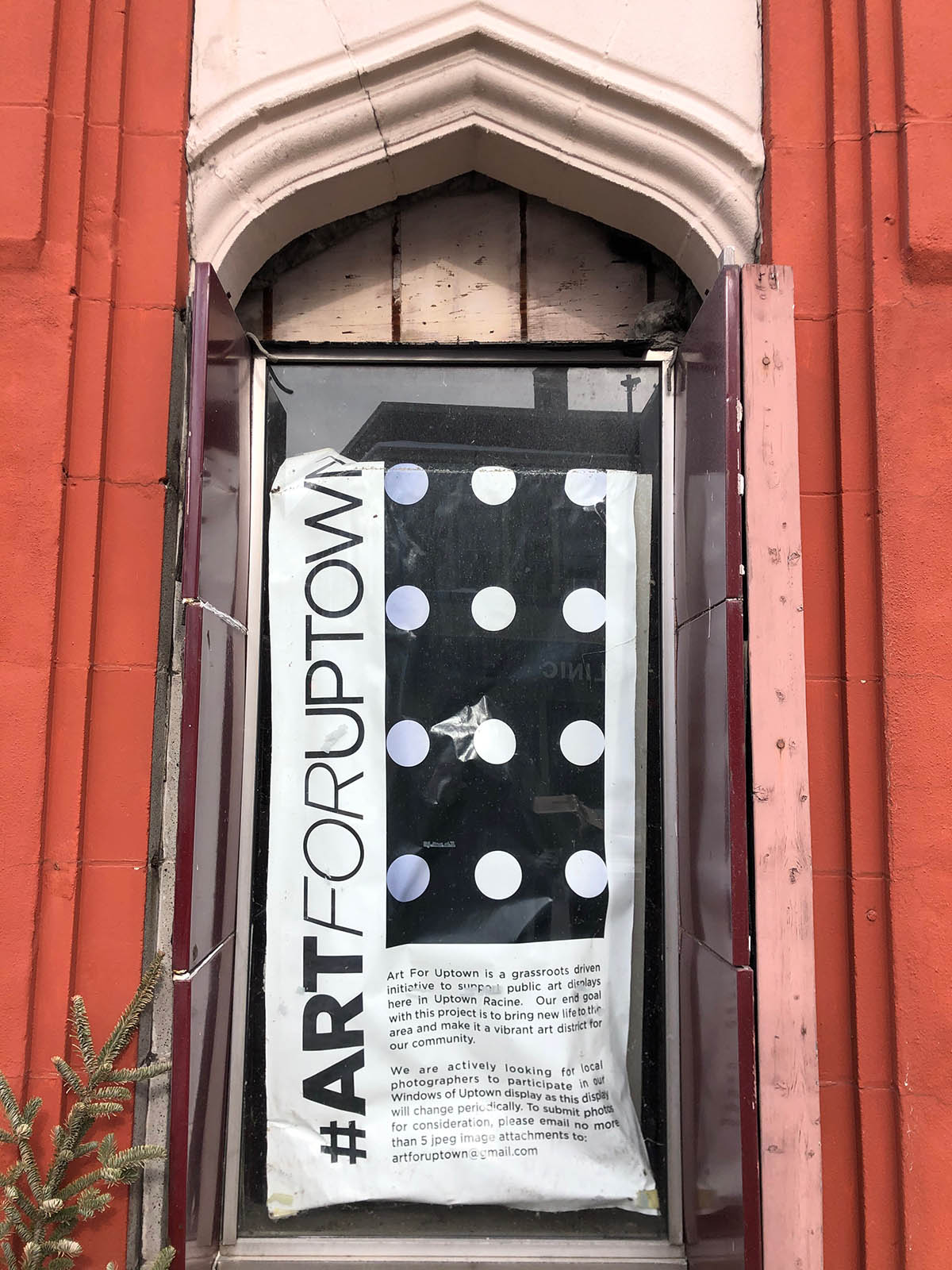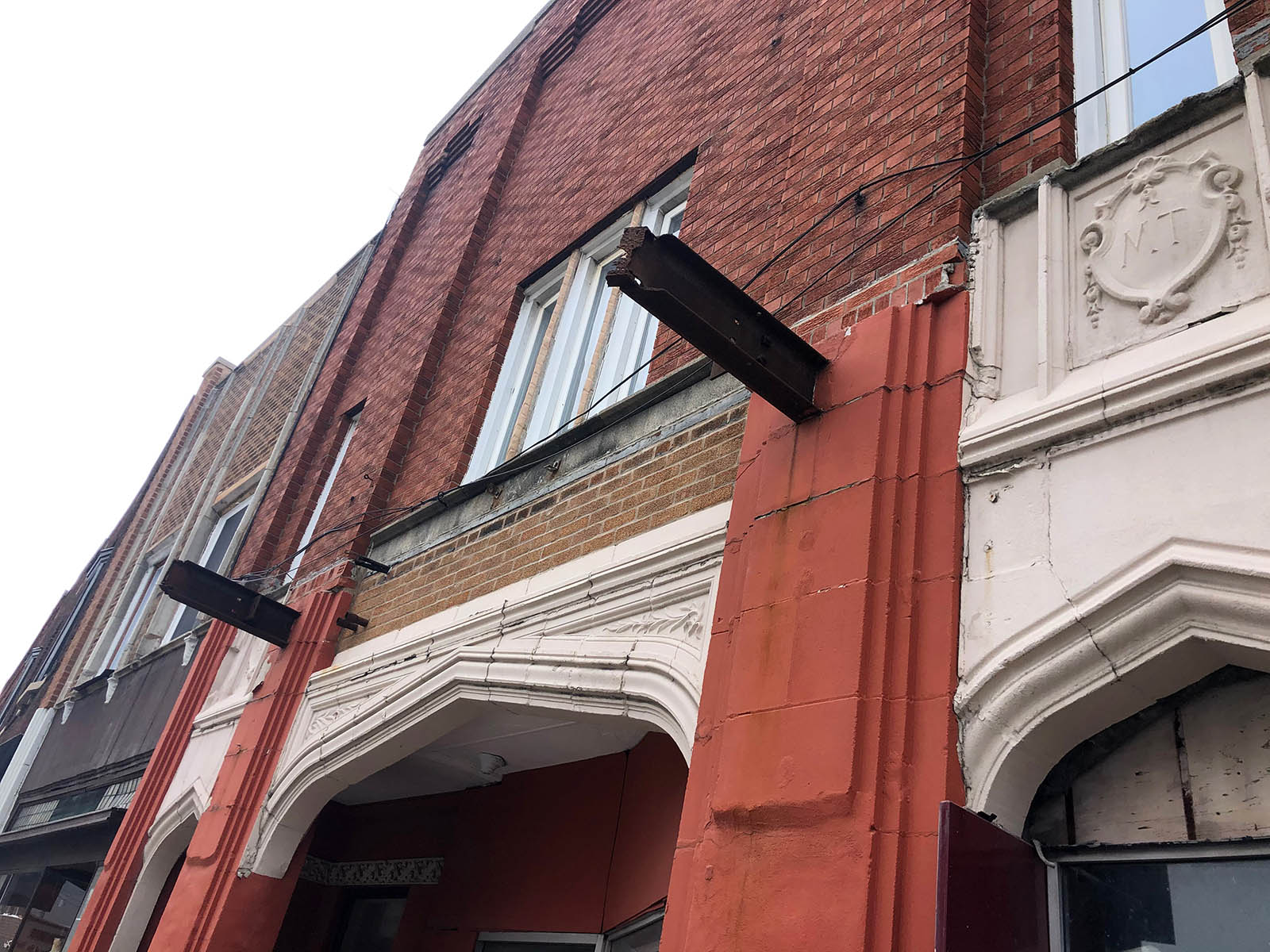 Pointing to a number of thriving recent business additions to the neighborhood, Paschen – who has a workshop in a building adjacent to the theater – is bullish on Uptown, about a mile south of downtown, and says that it suffers from a poor public image.
"The perception is that it's not as nice as downtown, that it's not as safe as other places," he says, "but when I say perception problem, I mean just literally that. It's actually fine. Uptown is nice, it's safe. We don't have big problems here."
The theater is located at a bend in Washington Avenue that is lined for a number of blocks with vintage retail building stock that seems like prime territory for a renaissance. Squint a little and you can see it lined with restaurants, shops, galleries and brewpubs.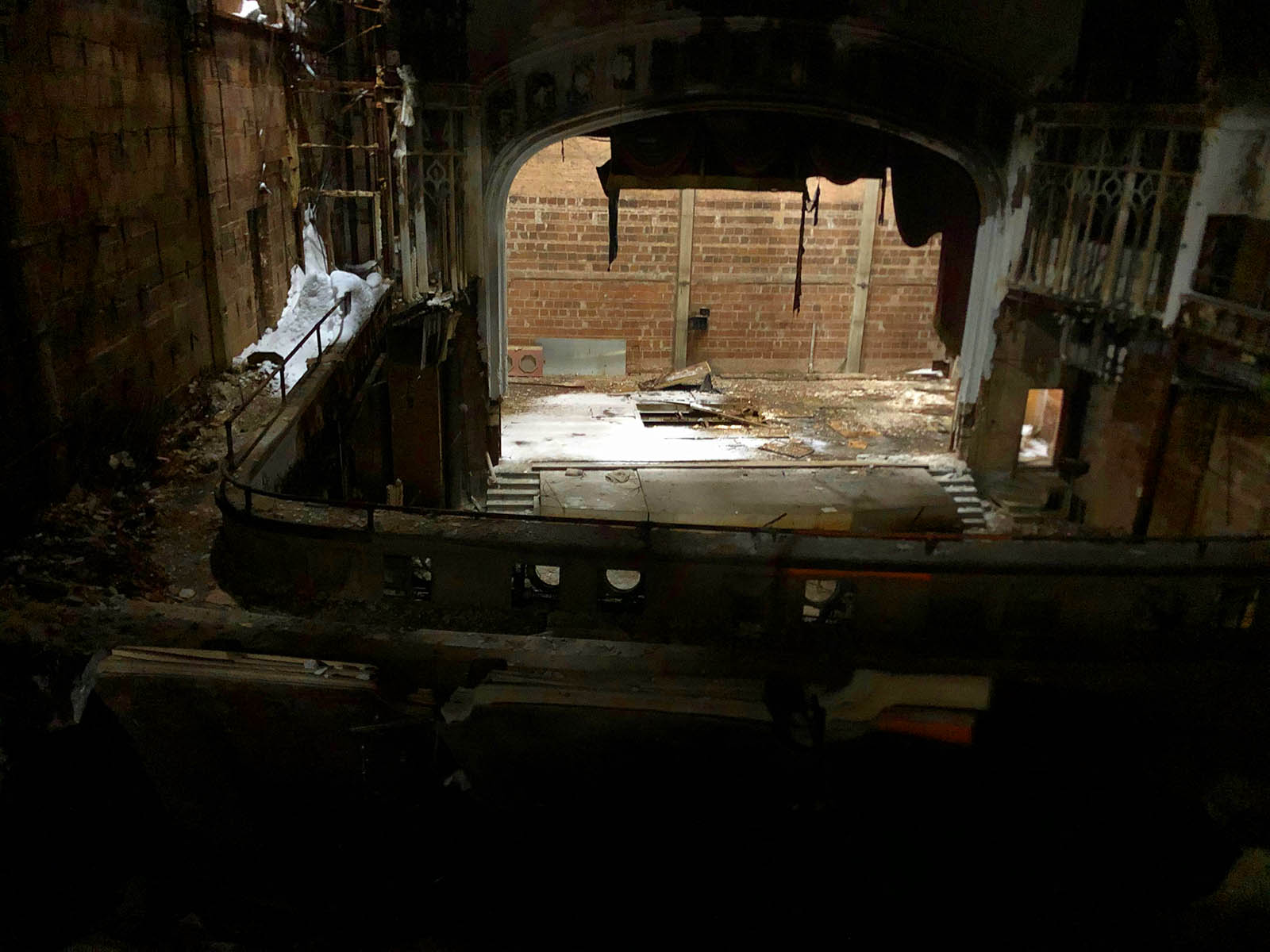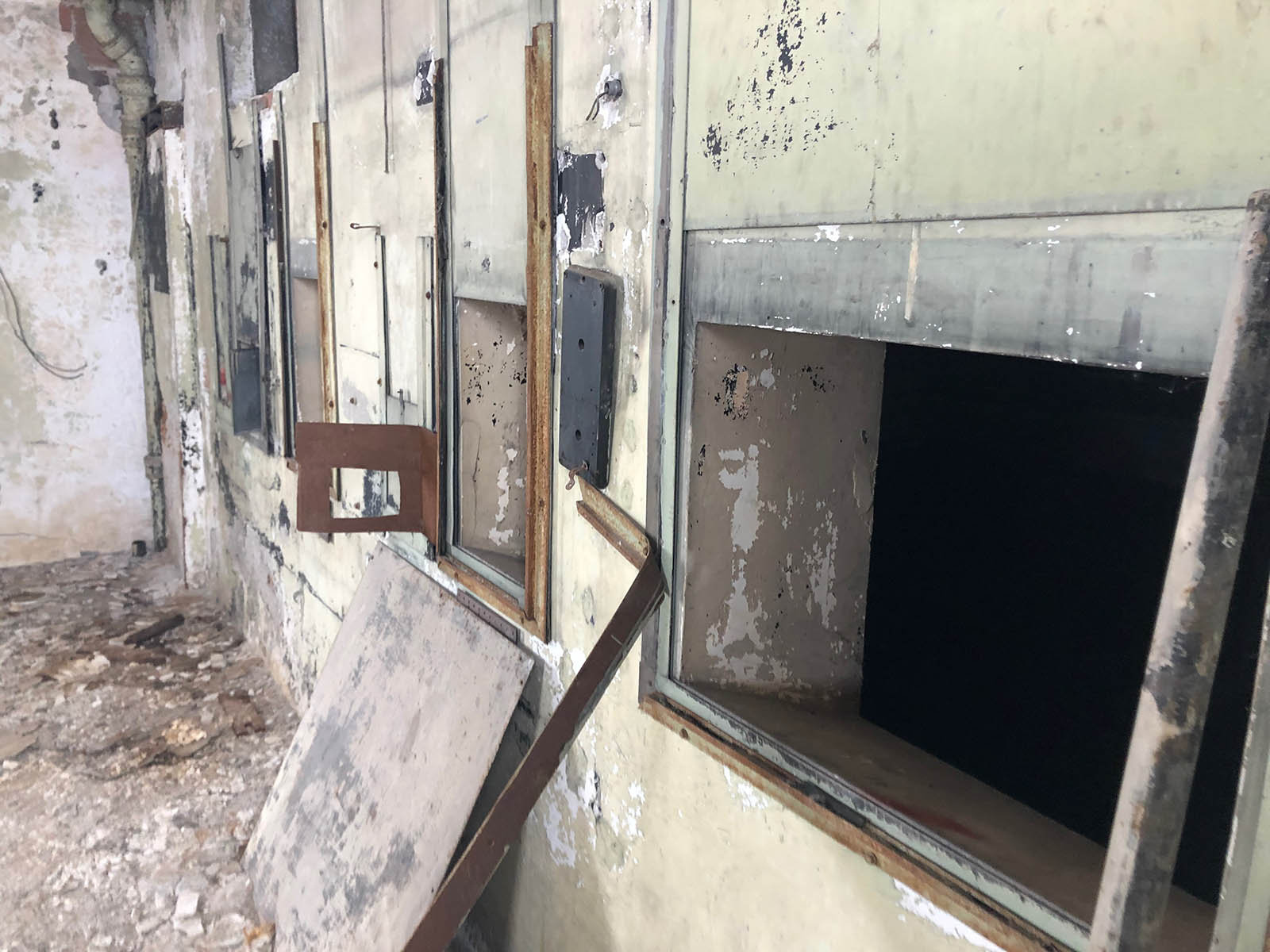 And, a revitalization of the Uptown Theater – if all goes according to Paschen's plan – could provide just the spark the area needs.
The history of the Majestic / Uptown
Designed by Racine architect Wade B. Denham, the theater was built as the Majestic by German immigrant brewer and real estate investor Ernst C. Klinkert, whose name can also be seen on an adjacent part of the building that has always housed retail space and apartments above.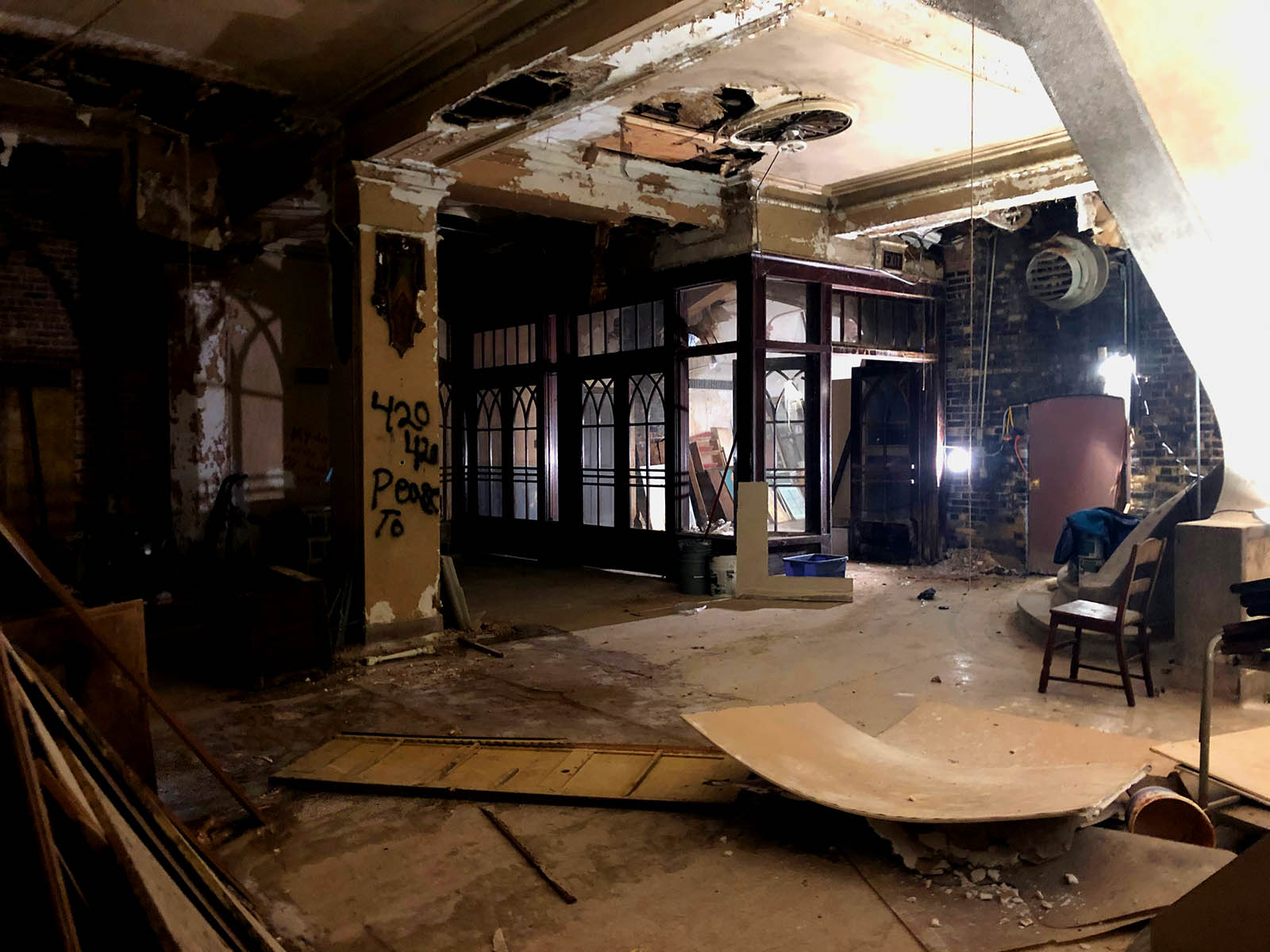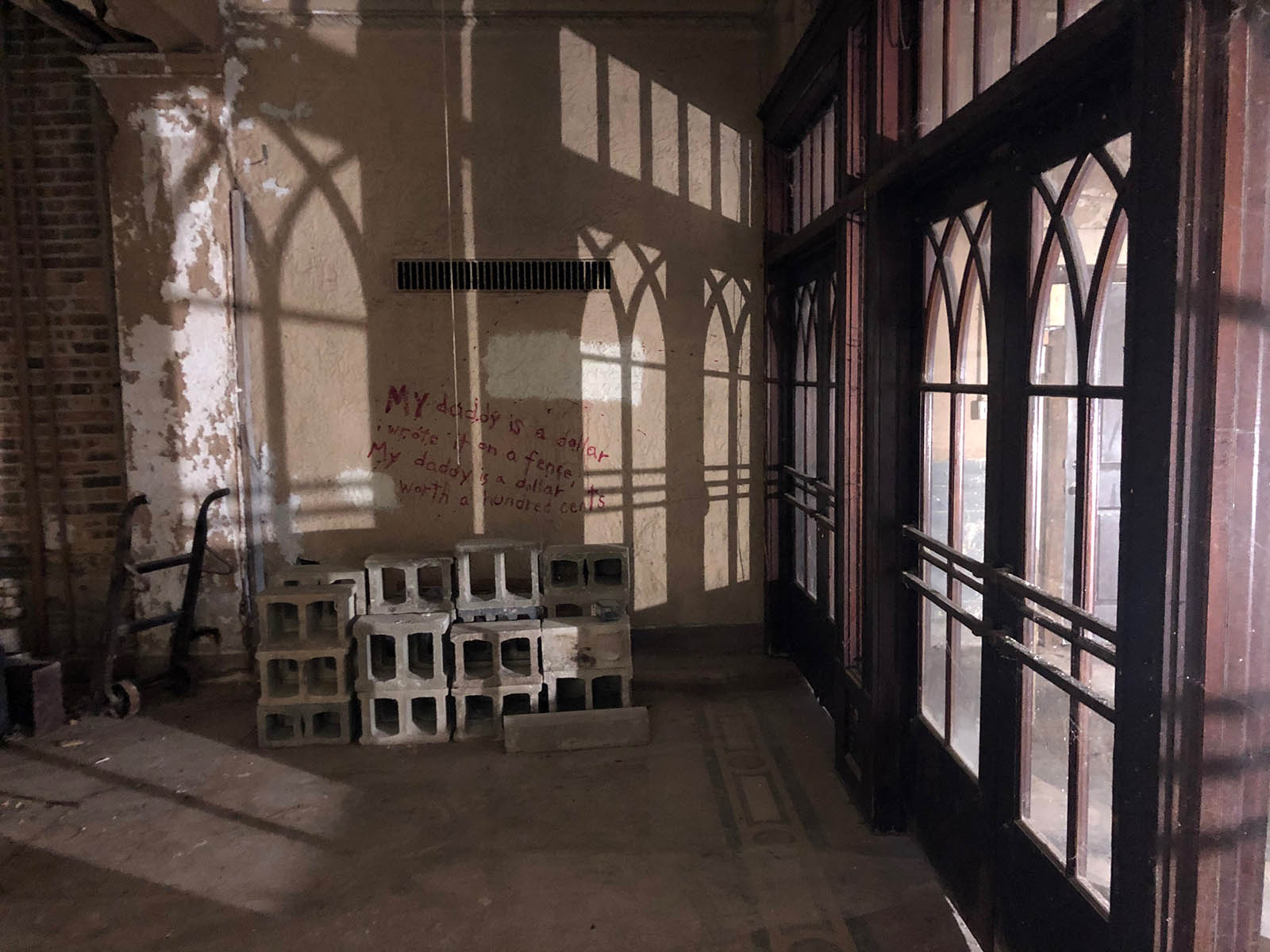 Along with the Capitol/Park and the Granada, the Uptown is one of three survivors of four movie palaces that opened in Racine in 1928, a golden age of theater building that came crashing down with the stock market in 1929.
The Venetian was demolished in 1977.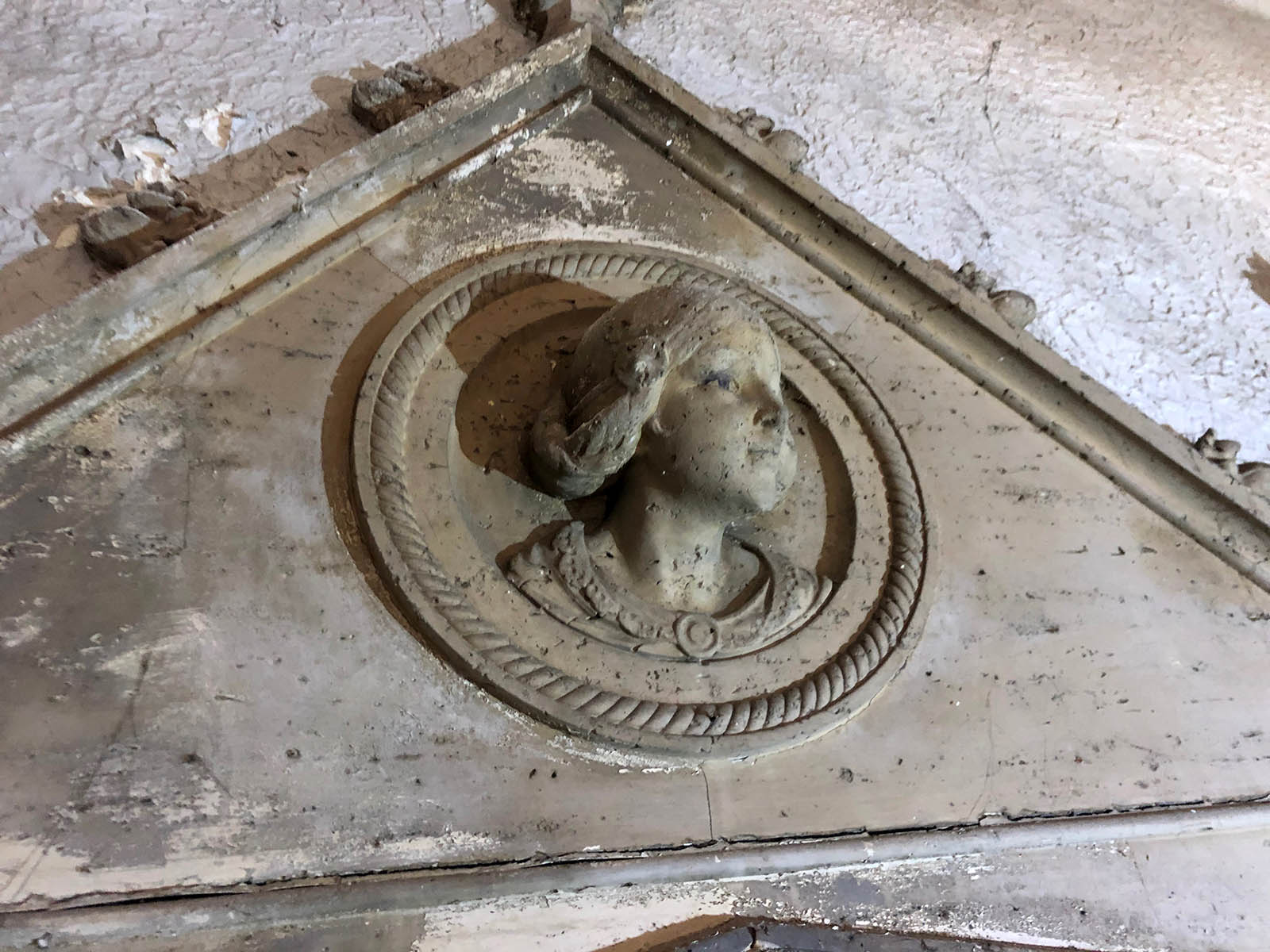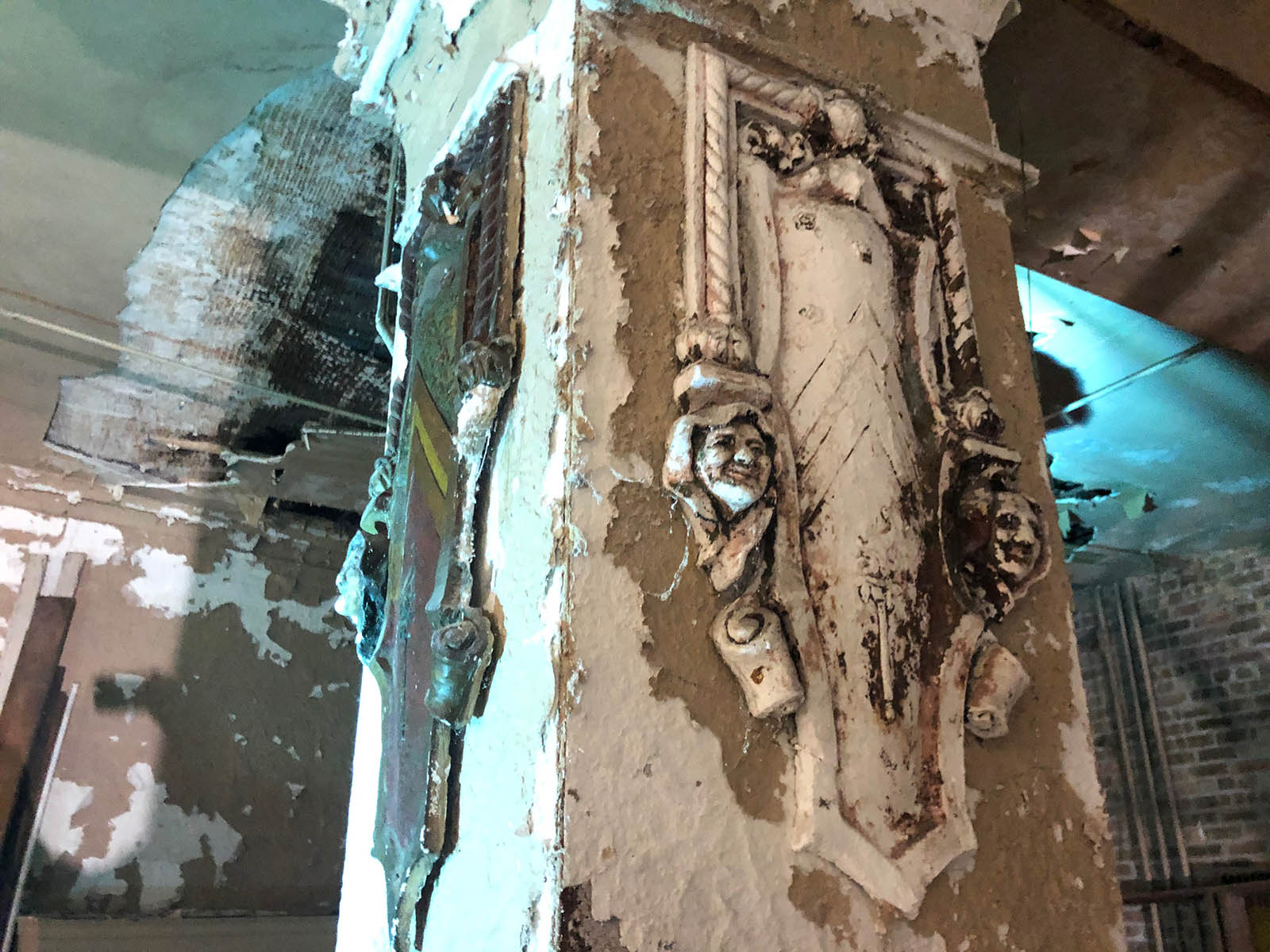 As was common, the 1,292-seat theater was built to accommodate both live performances provided by traveling vaudevillians and the screening of moving pictures.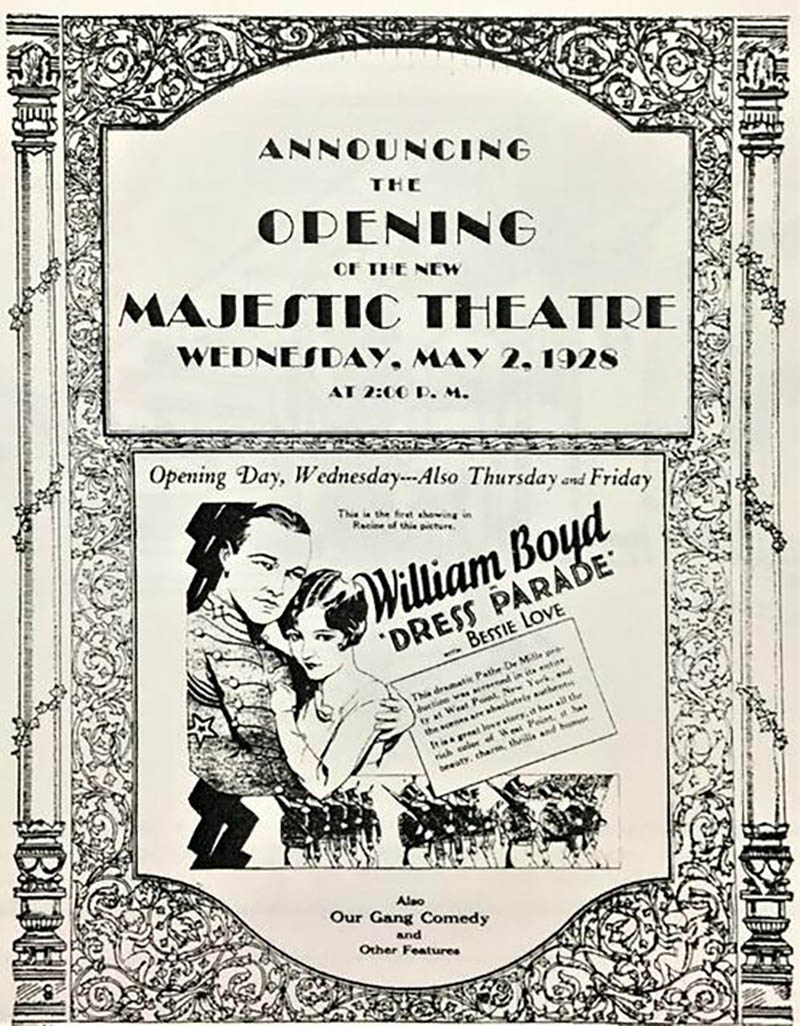 The Majestic – operated by "veteran amusement man" Frank Wolcott – opened on May 2, 1928, showing "Dress Parade," a Cecil B. DeMille co-production with William Boyd and Bessie Love, as well as an Our Gang comedy and "other features."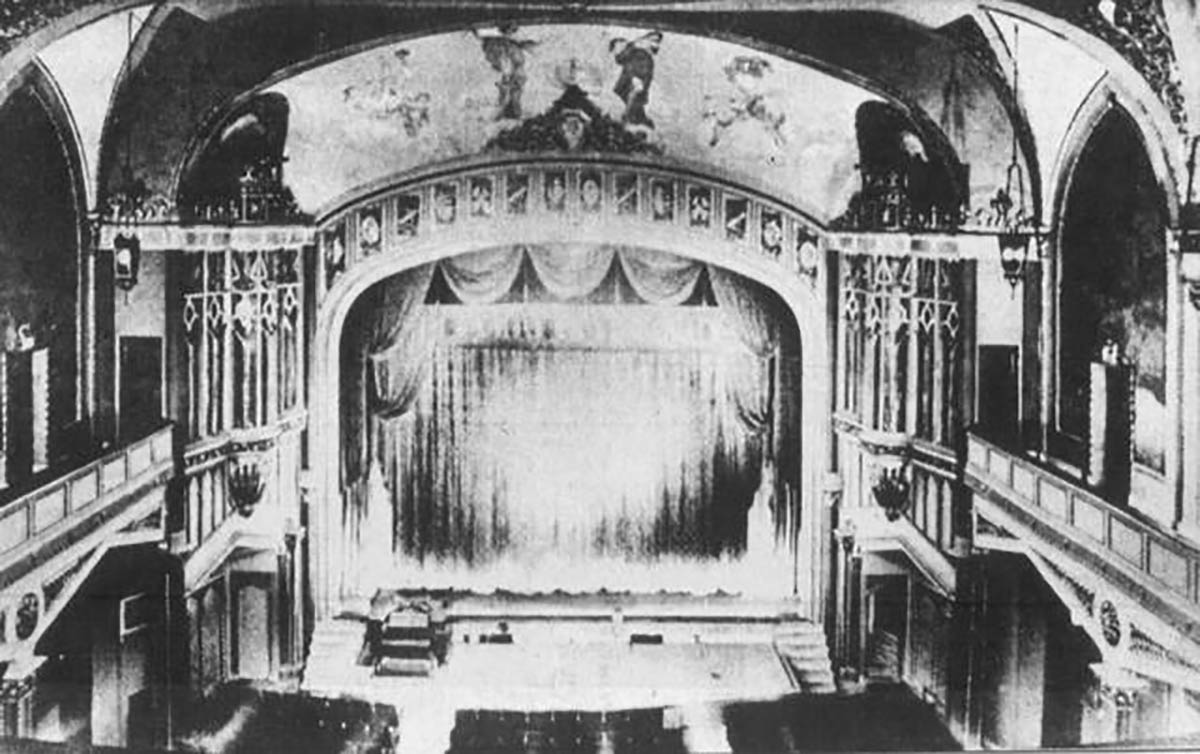 "When the doors of the new Majestic in 'Uptown—the Heart of Racine' swing open tomorrow afternoon," wrote the Racine Journal News on May 1, "there will he revealed one of the most beautiful of sights. Artists and artisans have for weeks worked on this most gorgeous place of amusement.
"Unqualified charm of design embellished by exquisite decorative treatment which accentuates its architectural features elevates the new Majestic from the ordinary theaters. Done in pure Gothic style with daring employment of detail ... the treatment of the entrance is unusually fine. Three columns carrying Gothic arches give access to the permanent open vestibule. There is a deep ceiling in gold and bronze, curved down in an interesting way to rest upon a beading of grotesque Gothic heads. The 82-foot-long lobby is in English Gothic overspread with a delicately hued blue ceiling into which a series of arches have been groined."
The newspaper continued on in this effusive manner, detailing the art work, the "Granitex" pulverized granite lobby trim created by Milwaukee's Christoffel Art Stone Co.; the large Marr and Colton 10-stop, three-manual organ built in Wausau; the 150 tons of cast stone on the exterior; and even the ticket booth – now gone – which was described as, "An exquisite bit of craftsmanship is portrayed by the mahogany and marble ticket booth which commands the entrance to the Majestic, a gem of creative workmanship. possessing a quiet elegance."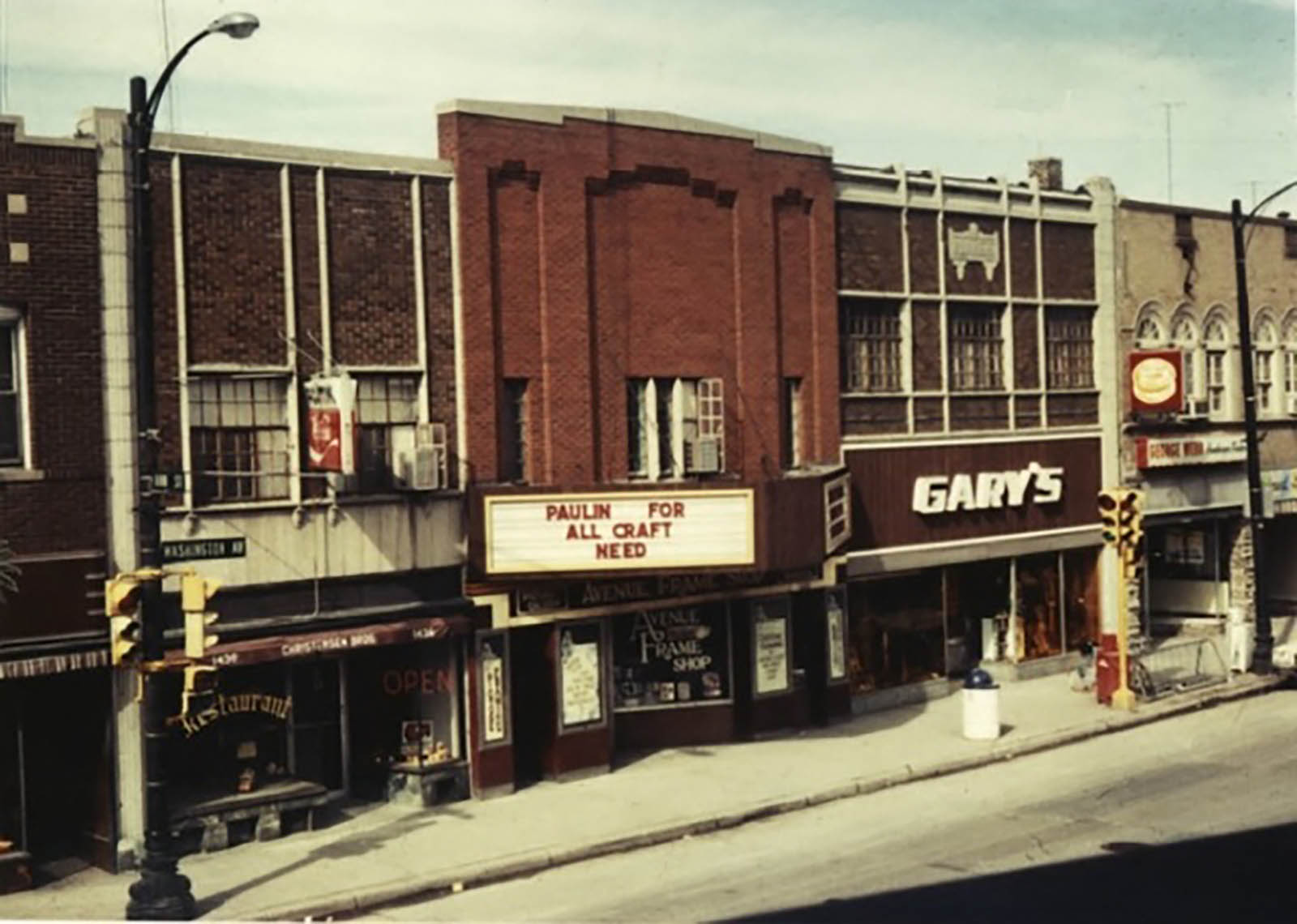 Sometime around the 1940s (see above), according to the Wisconsin Historical Society, the facade of the theater was altered, with the theater portion covered in red brick, making it appear to be a separate building than the two retail and apartment buildings that flank it. They are, in fact, all the same structure, which you can see more easily in a pre-alteration photo.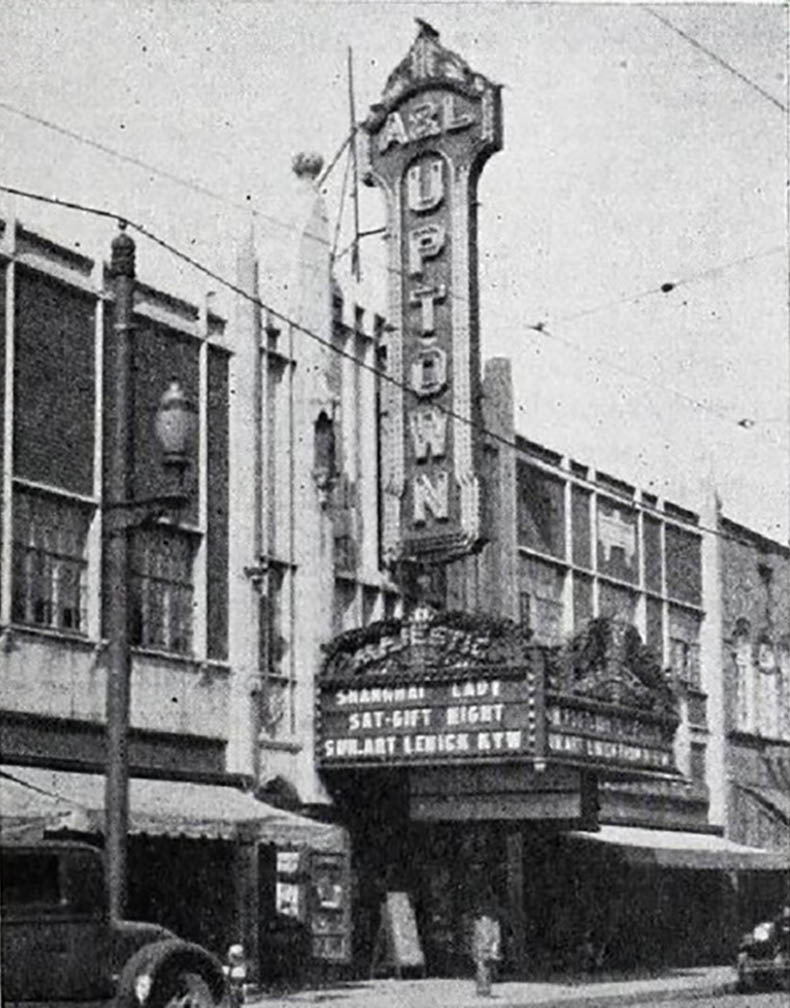 Interestingly, once inside, the theater appears to have been snuck in between its neighbors, oozing through them and and exploding out the back into the big auditorium space.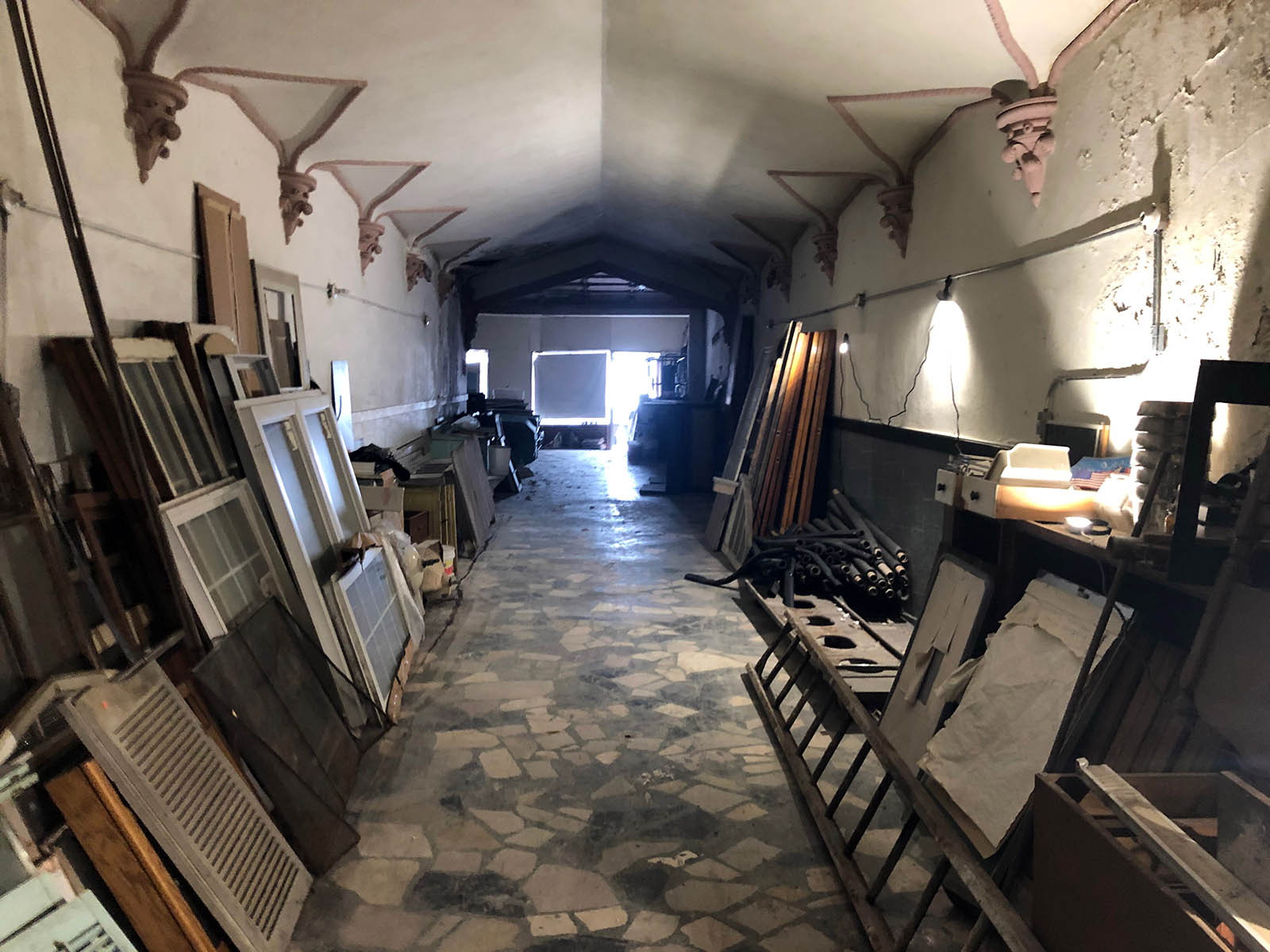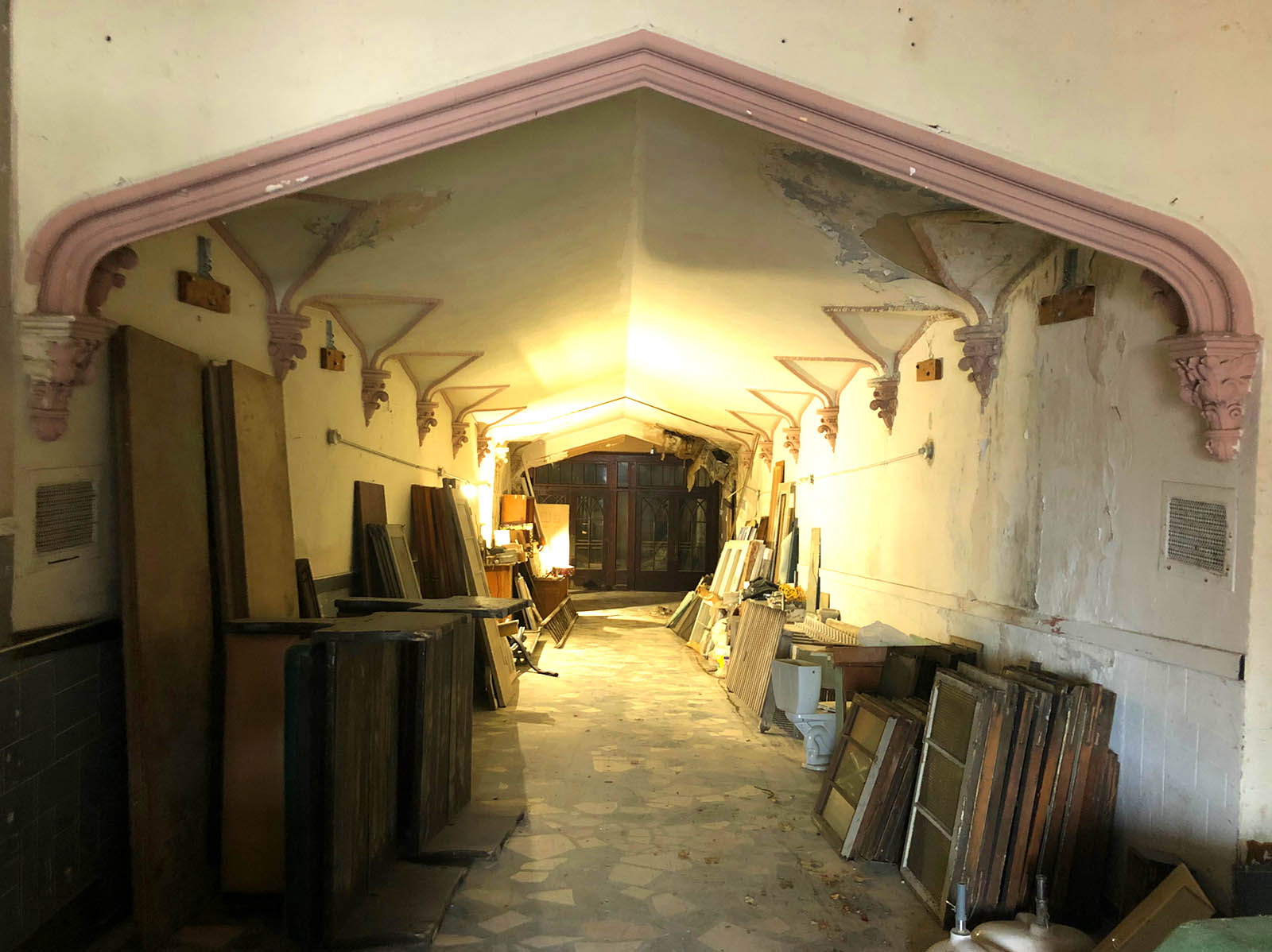 From the street it would appear the theater frontage is far too narrow to fit such a large venue, but you enter through a long, narrow passage into the lobby, which sits behind the western part of the building, while the larger eastern section continues further back, sharing a wall with the theater.
Then, the large auditorium opens up mostly behind the other wings, with a basement and sub-basement that have garage doors leading in from the alley, called Maiden Lane.
The Uptown had a relatively short run as a live performance venue and cinema, however, and 31 years after opening, it closed for good. While the retail spaces and apartments remained in use, the theater has moldered for considerably longer than it ever hosted audiences.
The building was added to the National Register of Historic Places in 1982.
Area tavern owners Peg and Lou Larson bought the building around 1998 and used it to store items related to their bars – Peg & Lou's Bar & Grill and the Brass Monkey – as well as their collections of antiques, furniture and other objects.
They continued to rent out the eight apartments upstairs and to lease the two storefronts, but, says Paschen, when Lou passed away, Peg decided to sell.
Paschen takes over
"Peg is a really nice lady," says Paschen. "She doesn't want to be a landlord."
Paschen says the Larsons had hoped to gather financing to rehab the theater, but nothing came of that effort.
"It quite literally was just storage for them," Paschen says. "In the main hallway, there was a path about body-width wide all the way down. It was full to the brim with building materials, doors, windows, furniture ... you name it, just all packed in here."
Even though Paschen says the folks at the city dump know him by name now, since he's been running load after load of junk out there from the building, he says he's still nowhere near done with that task, and it's plain to see he's right.
There are multiple cars abandoned in the basements, plus stuff literally everywhere.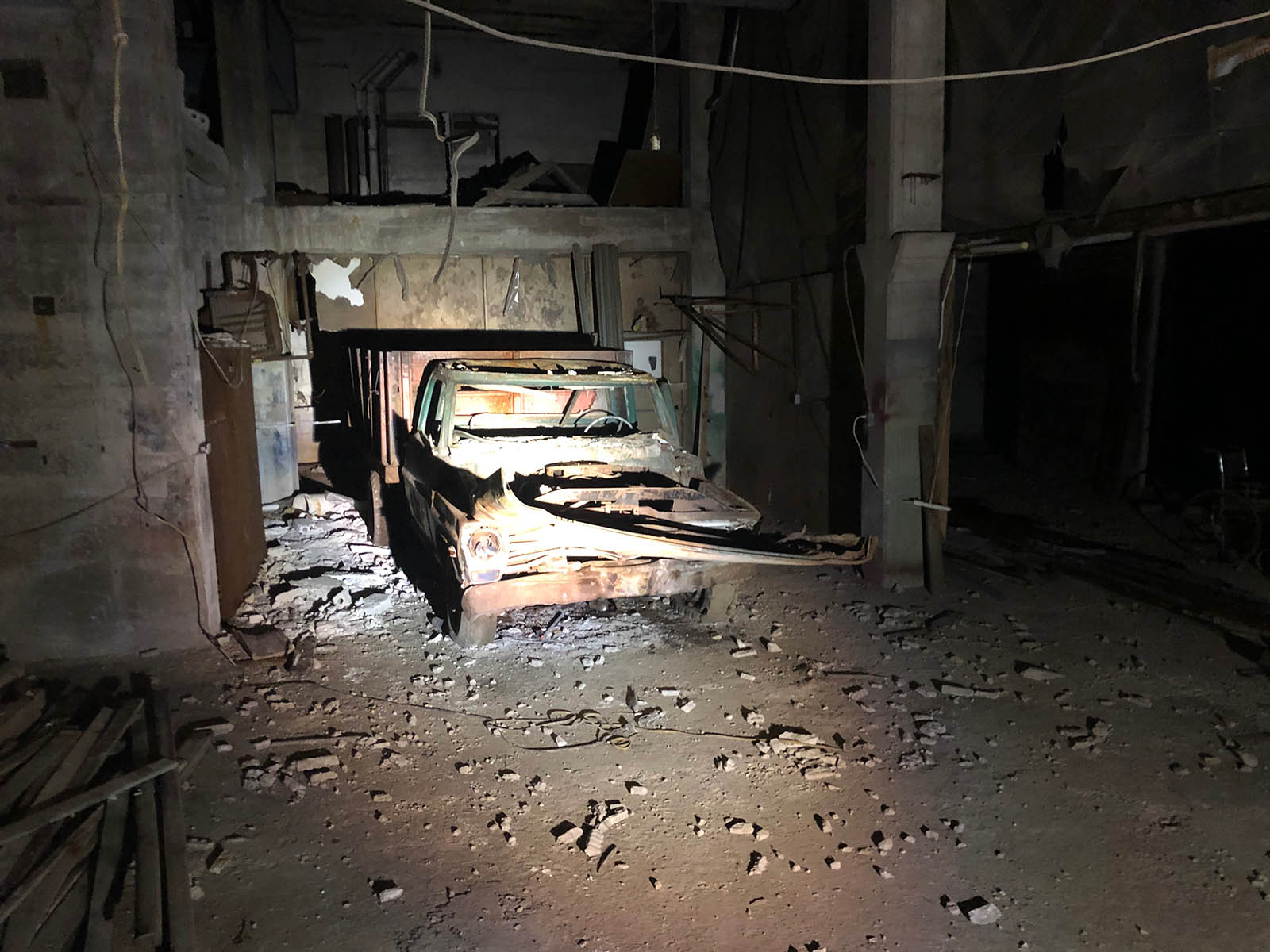 And the place is open to the elements, and has been for decades. When we entered the part of the stage that hadn't caved into the backstage area below was covered in snow. The aisle into the auditorium from the lobby was a sheet of ice.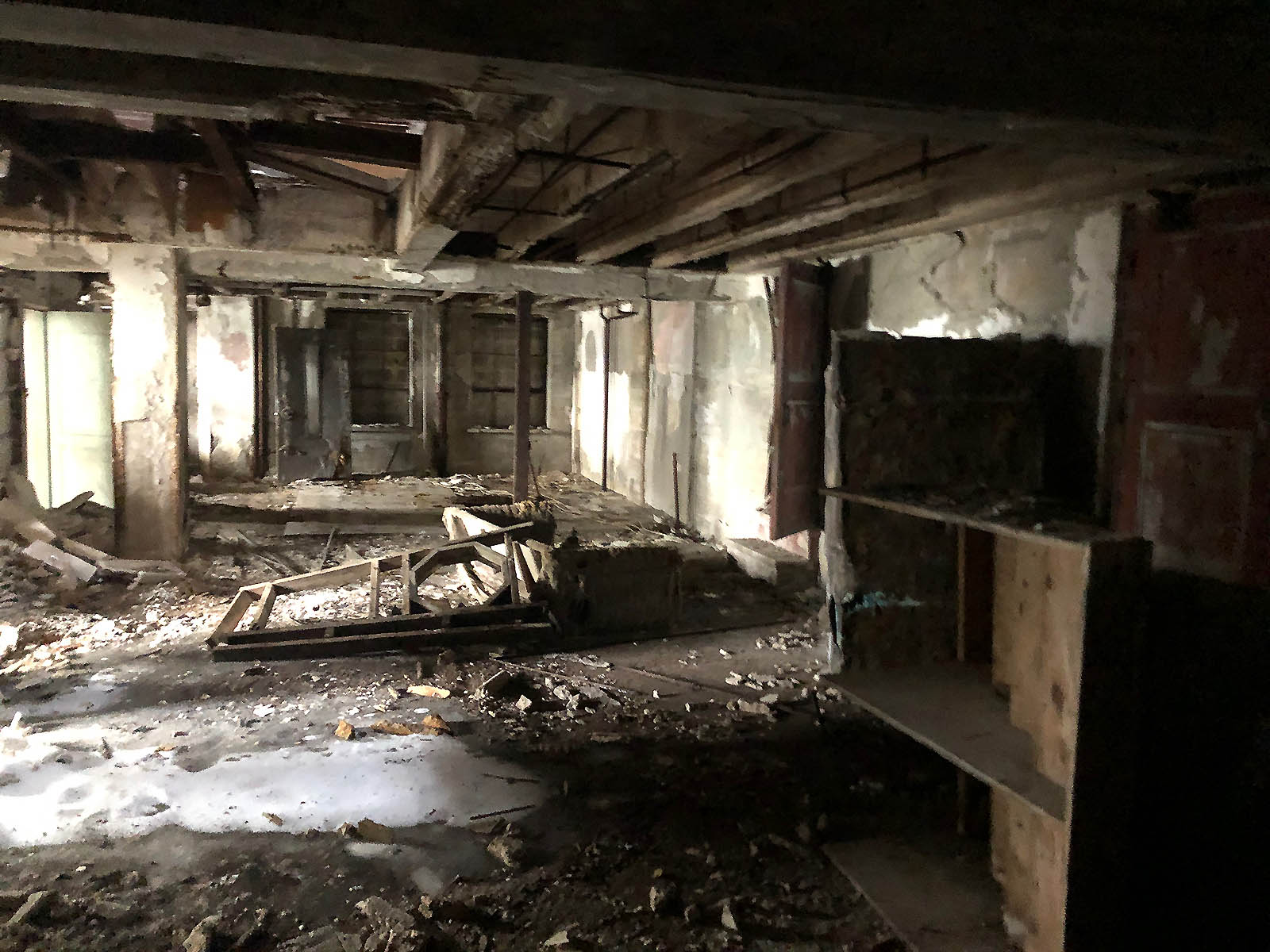 The seats were already gone, save for a few here and there, when Paschen arrived on the scene, and a lot of plaster and decorative elements inside the extremely ornamental auditorium had already crashed to the floor.
Vandals have left their marks and their destruction scattered around the building, too.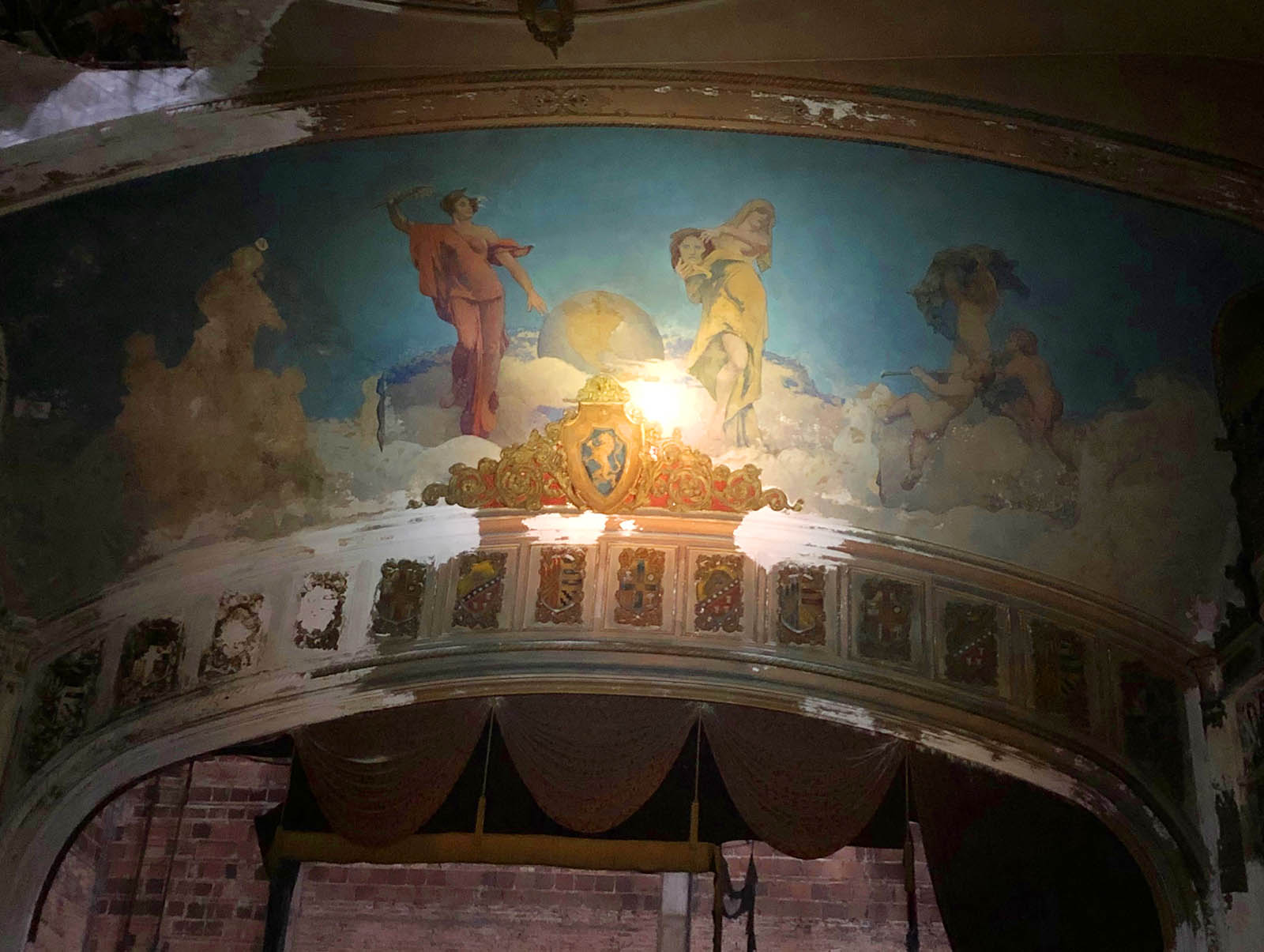 Looking up at the stunning mural above the proscenium – "a very Greek tragedy with the severed head and everything," Paschen observes, "and from the best I can tell, if you look at the globe up there, the center point of the globe looks to be about where Racine is" – and all of the decoration that either remains in situ or in pieces on the ground, this was a glorious movie palace.
But it's also obvious that there's little hope of it ever being that again.
"If you look at it you can see what it was," echoes Paschen. "With imagination and probably $20 million, it could be that again."
But considering Racine hasn't had an operating movie theater since 2009, there's no way any theater could recoup that kind of investment anymore.
"My plan is to convert this into a food hall and apartments," he says as we stand on the stage, gazing out into the darkness as vaudevillians once did (though they were blinded by the footlights, which now run in an unlit row along the front of the stage).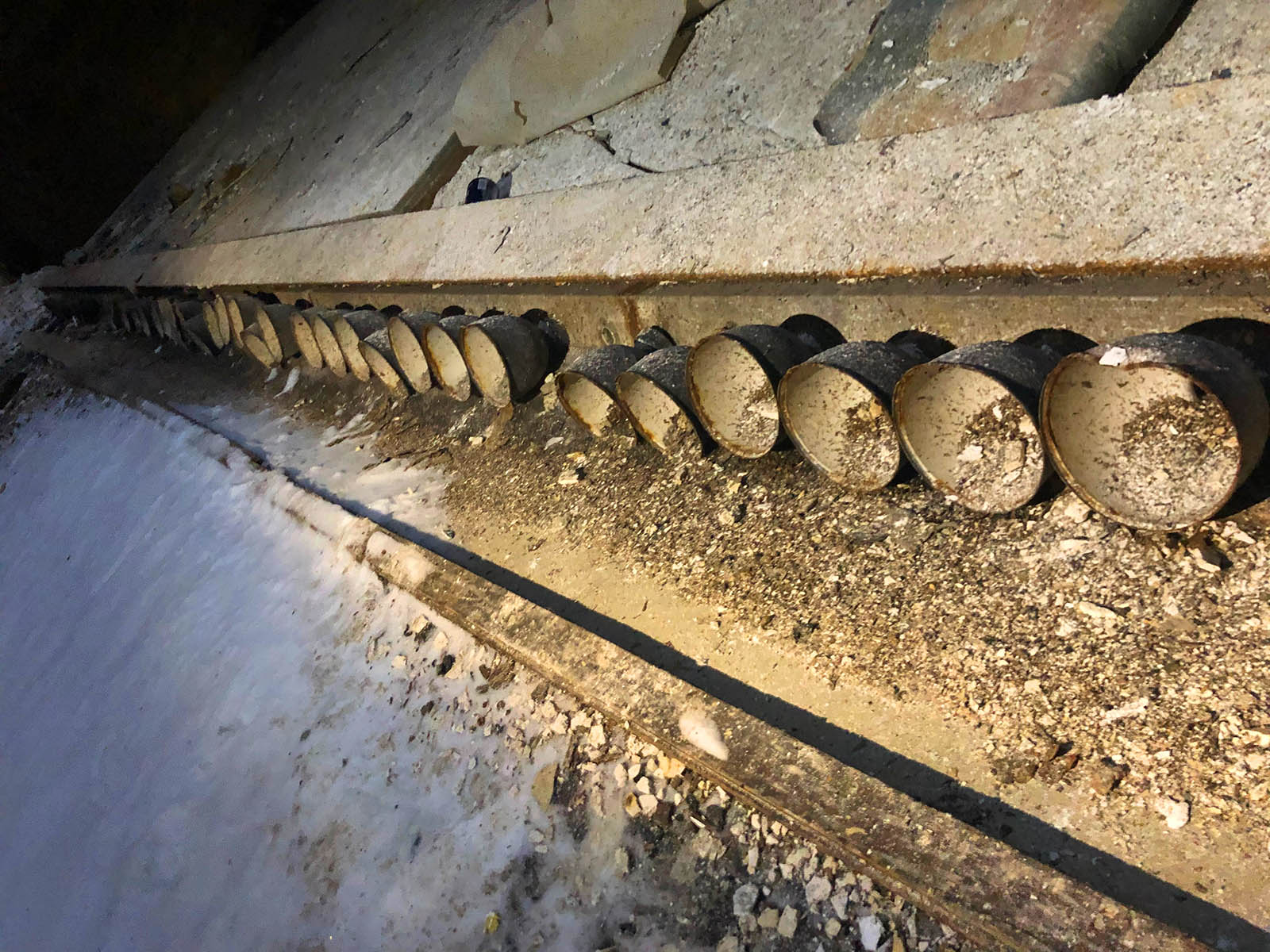 "You'll enter from either the street or the parking lot. You'll have a lobby which will go up to the apartments and given the height, I can get anywhere between two and three levels of apartments. It's all going to come down to talking with the engineers when I get around to it.
"This (main) level will be a food hall. A handful of restaurants, a big communal dining area, exit onto the parking lot. Everybody can have something different (to eat); it'll be a nice experience."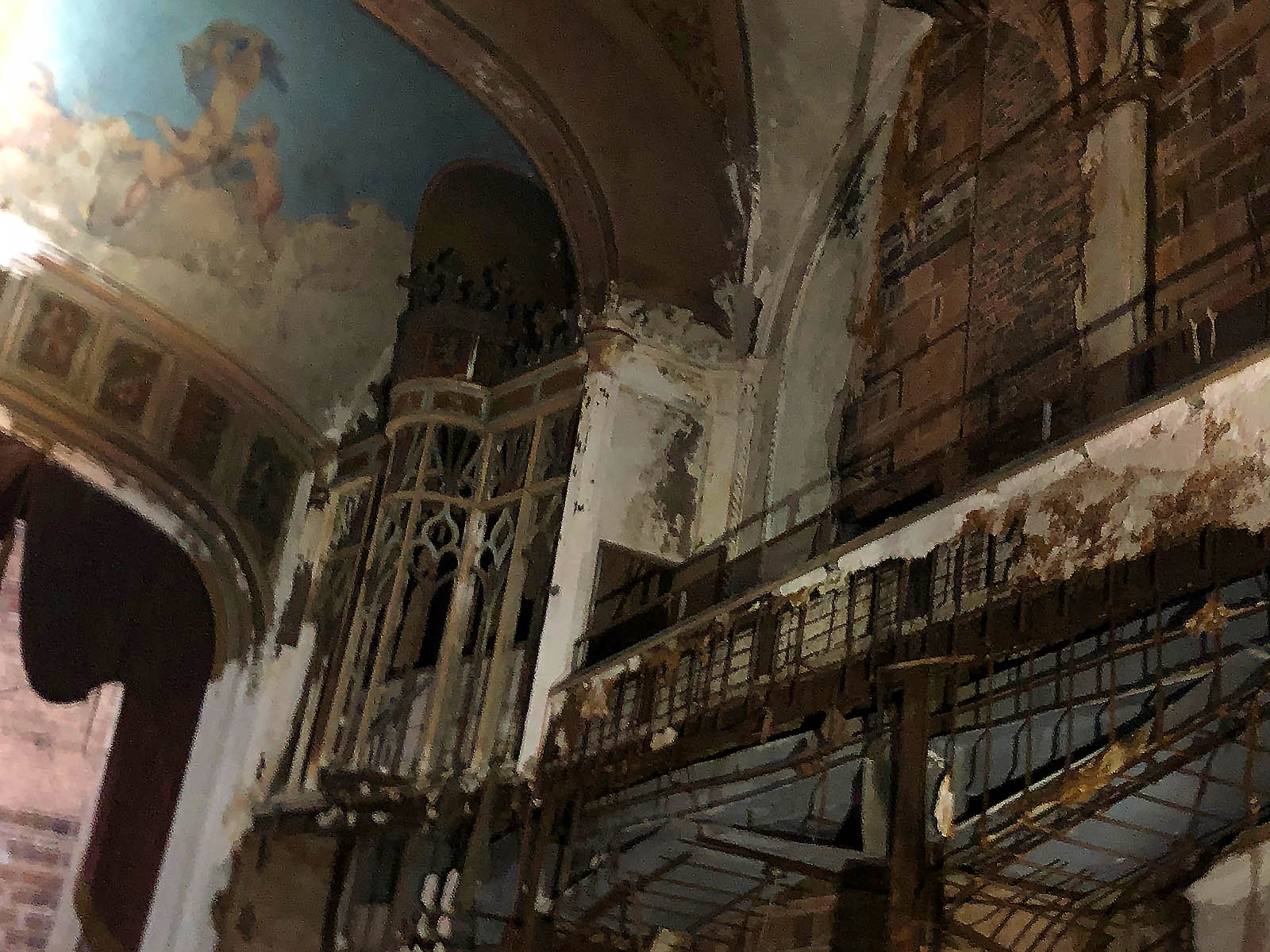 The basement and sub-basement already have vehicle access and are perfect for providing underground parking for tenants and perhaps customers.
He's also eyeing a shared commercial kitchen down there that could be rented to food trucks, which could enter the basement spaces for loading, storage, etc.
Paschen says that even if the interior has decayed in the 60-plus years since the theater ceased operation, the bones of the building are solid.
"It's all this internal structure that sort of crumbles," he says. "And that's what would all go away. As beautiful as it was it just can't be saved."
But, he says, he will work with architectural salvage experts who can help determine which bits of original decoration and other elements can be saved and reused in the project.
"I want to keep it the soul of the building," he says.
Gazing around at everything that still needs to happen, Paschen estimates the project will take 3-5 years to complete.
"I have to get all of this down to, 'what do I have, what needs to get out of here and what will I keep'," he says. "Then I can go into the first phase, which is building the skeleton (for the upper floors)."
It's on that skeleton that he hopes to hang not only the "soul of the building," but it's future, too.
Born in Brooklyn, N.Y., where he lived until he was 17, Bobby received his BA-Mass Communications from UWM in 1989 and has lived in Walker's Point, Bay View, Enderis Park, South Milwaukee and on the East Side.
He has published three non-fiction books in Italy – including one about an event in Milwaukee history, which was published in the U.S. in autumn 2010. Four more books, all about Milwaukee, have been published by The History Press.
With his most recent band, The Yell Leaders, Bobby released four LPs and had a songs featured in episodes of TV's "Party of Five" and "Dawson's Creek," and films in Japan, South America and the U.S. The Yell Leaders were named the best unsigned band in their region by VH-1 as part of its Rock Across America 1998 Tour. Most recently, the band contributed tracks to a UK vinyl/CD tribute to the Redskins and collaborated on a track with Italian novelist Enrico Remmert.
He's produced three installments of the "OMCD" series of local music compilations for OnMilwaukee.com and in 2007 produced a CD of Italian music and poetry.
In 2005, he was awarded the City of Asti's (Italy) Journalism Prize for his work focusing on that area. He has also won awards from the Milwaukee Press Club.
He can be heard weekly on 88Nine Radio Milwaukee talking about his "Urban Spelunking" series of stories.