Welcome to a series introducing the women who were nominated by professionals and will be honored at "The Rad Women Celebration: Being Rad for Social Change." The event is hosted by the Women's Fund of Greater Milwaukee and will take place on Thursday, Oct. 20 at the Italian Conference Center. The idea was inspired by the bestselling book "Rad American Women A to Z," by Kate Schatz, who is the keynote speaker at the event. More information at womensfundmke.org.
Amalia Todryk has worked as an attorney for Quarles & Brady for almost 10 years and serves as a partner in the Trust and Estates group. She focuses on estate planning and wealth preservation strategies for individuals, small business owners and professionals with a particular focus on business succession planning for closely-held businesses.
"Helping a business successfully go from one generation to the next is the goal," says Todryk.
Todryk was named an "Up and Coming Lawyer" by the Wisconsin Law Journal, holds leadership roles in the Milwaukee Bar Association Trusts & Estate Section and several other civic and professional groups, including the United Way Planned Giving Advisory Committee, Wisconsin Humane Society Board of Directors, Junior League of Milwaukee and The Service Club of Milwaukee.
Todryk received her undergraduate degree from the University of Michigan and is a Marquette University Law School graduate. She currently lives on the East Side with her husband.
"I love Milwaukee, especially the lake. Waking up and seeing a large body of water is a great way to start your day," says Todryk.
OnMilwaukee: What do you enjoy the most about your work?
Amalia Todryk: I enjoy working with individuals and helping families, whether it's with tax planning or what they wish to have happen with their assets at death, I get a lot of gratitude serving in an advisory role for a family.
My job is also rewarding on the business side because a lot of these business owners have worked their entire career to make their business a success and they want it to carry on after their death.
My families look at me not just for estate and tax advice, but other areas in their lives and I am honored to be their trusted adviser.
What does success mean to you?
Having a fulfilling career and being excited about going to work every day, but also having an appropriate amount of work-life balance to maintain my important relationships with family and friends. Success also means realizing how fortunate I am and that it's important to give back to the community and help other people, other women.
Who have you learned from the most?
My parents. They taught me the importance of hard work and to have a constant curiosity and desire to learn. They taught me not to just take the information given to me, but to also look beyond. To read more, travel more, learn everything I can. My parents are huge community volunteers and great role models from a career standpoint as well as a community advocate standpoint. They are ethical, hardworking people.
What would you like to see change for women in the workforce?
I am fortunate to work at Quarles & Brady because I've never once thought because I was a woman I was treated differently. We have a lot of women in leadership here – and a woman heads our entire firm. I think that's trickled down to very good policies for women and we're constantly trying to make it an even better place for women, for LGBT individuals – for everyone. I would like to see more women experience this in their places of work and even more women in partnership roles.
What does a "perfect" day off from work include for you?
My husband and I love to travel internationally, so my perfect day would include waking up in a far away location that I've never been to after sleeping in and then exploring the city by foot. No matter what I do, the perfect day includes taking a step back and reconnecting with my husband.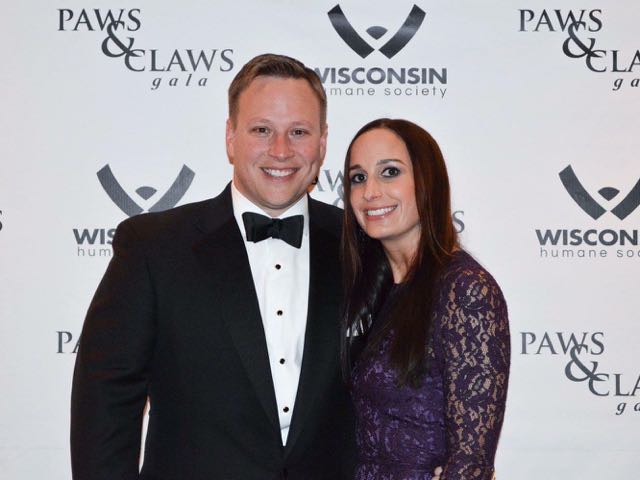 Molly Snyder grew up on Milwaukee's East Side and today, she lives in the Walker's Point neighborhood with her partner and two sons.
As a full time senior writer, editorial manager and self-described experience junkie, Molly has written thousands of articles about Milwaukee (and a few about New Orleans, Detroit, Indianapolis, Boston and various vacation spots in Wisconsin) that range in subject from where to get the best cup of coffee to an in-depth profile on the survivors of the iconic Norman apartment building that burned down in the '90s.
She also once got a colonic just to report on it, but that's enough on that.
Always told she had a "radio voice," Molly found herself as a regular contributor on FM102, 97WMYX and 1130WISN with her childhood radio favorite, Gene Mueller.
Molly's poetry, essays and articles appeared in many publications including USA Today, The Writer, The Sun Magazine and more. She has a collection of poetry, "Topless," and is slowly writing a memoir.
In 2009, Molly won a Milwaukee Press Club Award. She served as the Narrator / writer-in-residence at the Pfister Hotel from 2013-2014. She is also a story slam-winning storyteller who has performed with The Moth, Ex Fabula and Risk!
When she's not writing, interviewing or mom-ing, Molly teaches tarot card classes, gardens, sits in bars drinking Miller products and dreams of being in a punk band again.