Last week, Lake Park Friends sent a letter to County Supervisor Sheldon Wasserman calling on Milwaukee County to immediately reopen the long-closed Ravine Road to cars.
The serpentine road was closed in 2014 due to safety issues with the pedestrian bridge that spans the road. The bridge was restored and reopened last fall, but the road, which is now overgrown with weeds, remains fenced off both to foot and motorized traffic.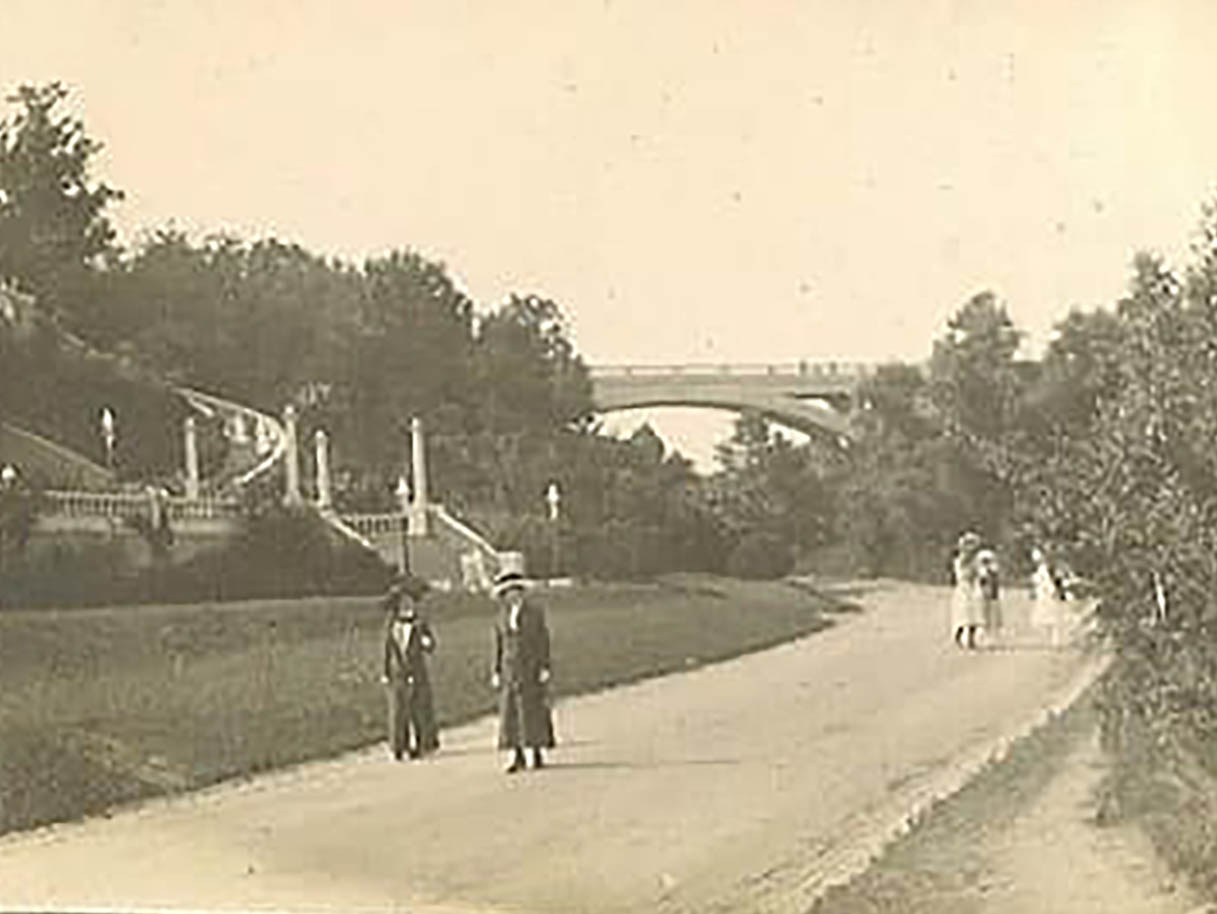 The park is located in Wasserman's district and he also chairs the County Board's Parks and Culture Committee.
Wasserman has said that the fences will come down soon, although the concrete Jersey barriers will remain in place for now.
"Lake Park Friends recently received an independent engineering assessment of Ravine Road by Kapur and Associates, Inc.," wrote Lake Park Friends President Anne Hamilton in the letter, which was released to the media. "(The) evaluation concludes that there is no structural or safety reason the road should remain closed.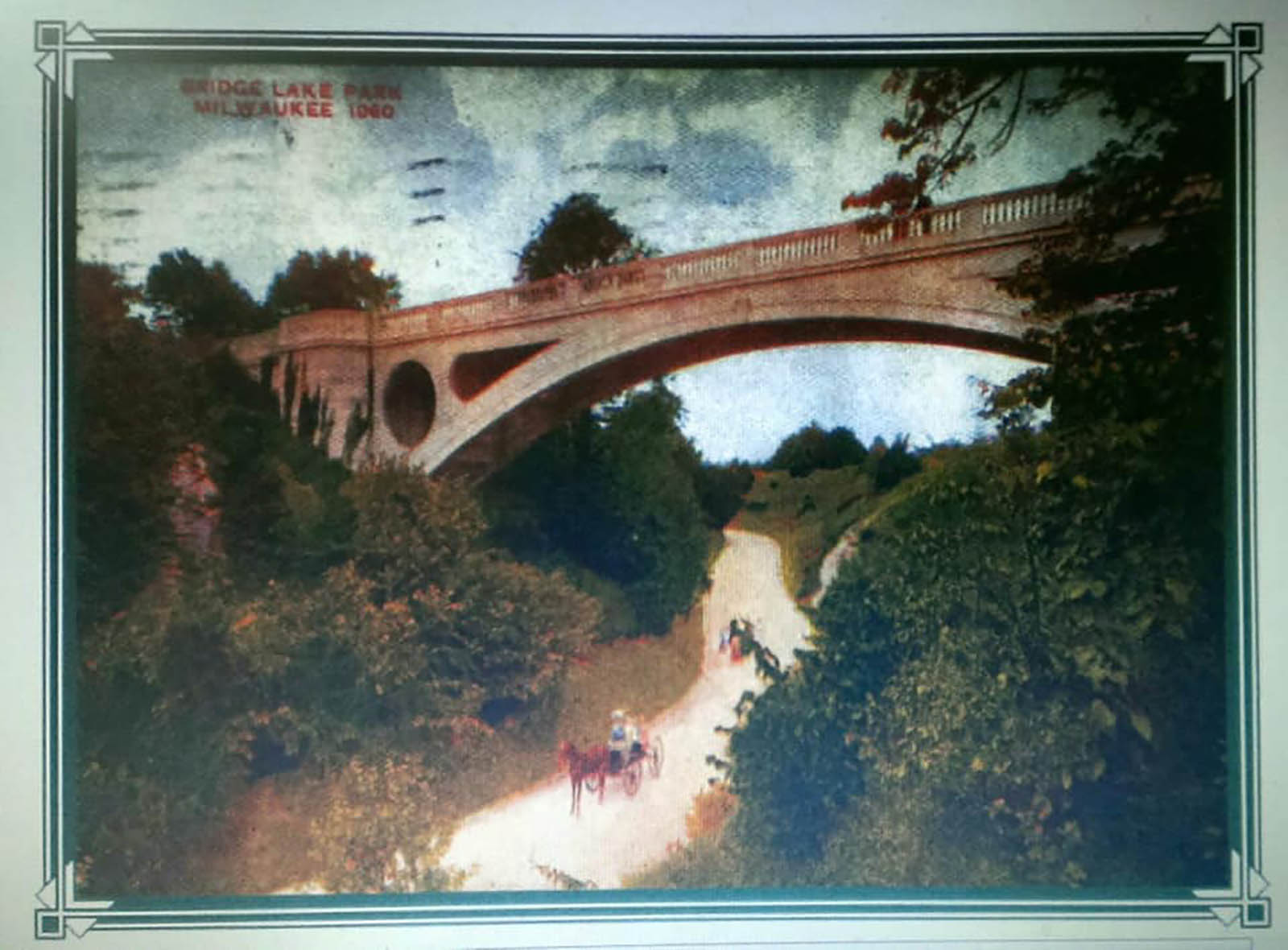 "LPF's position is that the road should have been reopened nine months ago, in November, when work on the bridge was completed."
Though that evaluation, undertaken on June 29, noted some damage, especially due to overgrown vegetation flanking Ravine Road, the company's Tim Anheuser wrote, "The pavement looks to be in fair condition with 50-60 percent residual value remaining.
"With tree trimming and minor maintenance I believe that the roadway could be quickly reopened. I recommend removal of the vegetated understory within 15 (feet) of the edge of the roadway, trimming the over-story to open tree canopy, sweeping the roadways, cleaning the inlets, patching the locations of missing surface course, and crack filling. At this time, I recommend reinspection to determine if any full depth patching needs to be done. I would also recommend that the road be marked 'No Trucking'."
The 1,000-foot drive was included in landscape architect Frederick Law Olmsted's early 1890s plans for the park, but whether or not Olmsted intended the byway to be used by motorized traffic is debatable.
Photos taken in its earliest decades show it being used by pedestrians, horse-drawn carriages and automobiles, albeit typically not at the same time.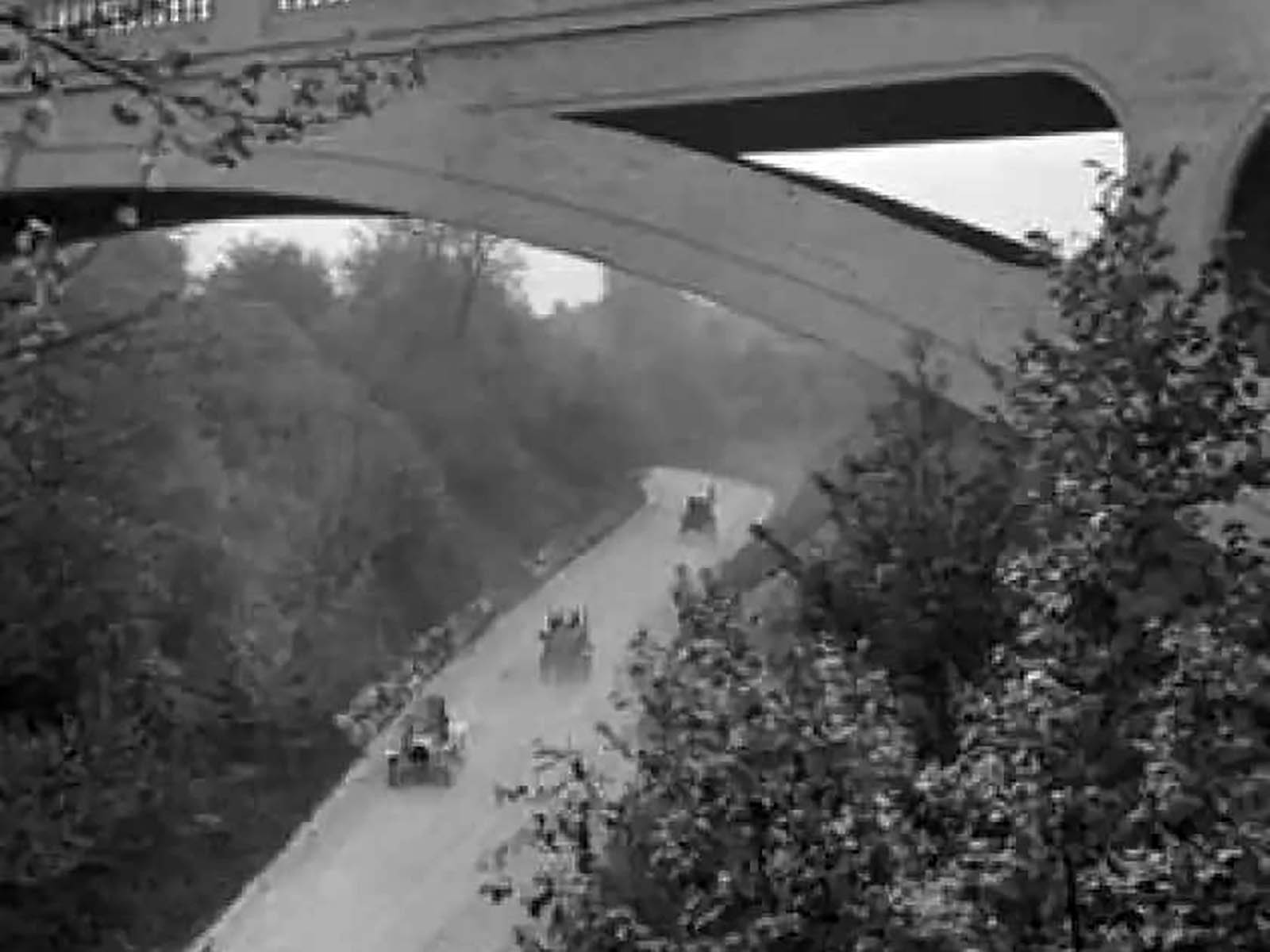 Regardless, Ravine Road has long been a roadway for motorized vehicles and thus car traffic is considered a historic use in the park, which is listed on the National Register of Historic Places and is landmarked by the City of Milwaukee.
While some support re-opening the road to cars, others prefer a focus on pedestrians and bikes, something the County has set aside money to study. Still others support a mixed-use approach.
"With the dangers of the Ravine Road bridge above now mitigated with the bridge's complete revival, it is time to reopen the road to the public," says Emma Rudd, executive director of Milwaukee Preservation Alliance. "The time has come to celebrate and finalize the restoration project of Lake Park and open the Ravine Road.
"Though there is no evidence of the road being a danger in the past, if safety is a concern, MPA would encourage the County to explore simple traffic calming measures such as a lower speed limit, speed table or limited access during special events."
Lake Park Friends made clear in its letter that it does not support pedestrian-only usage on the drive.
"Reopening the road to pedestrian-only traffic would constitute a fundamental change in the use of the road and undermine the integrity of a beloved historic treasure in Milwaukee," Hamilton wrote.
"And such a move would violate the historic preservation requirements over which the (City of) Milwaukee Historic Preservation Commission has oversight."
In a letter to East Side Ald. Jonathan Brostoff, Senior Planner at the City of Milwaukee Tim Askin noted that, "as the park is listed on the National Register of Historic Places, the County is required to consult with the Wisconsin Historical Society for any facilities planning efforts (Wis. Stats. 44.42 & 66.1111(4)). I would note that the state process is not a substitute for review by the Milwaukee Historic Preservation Commission."
That process is something that Wasserman says would fall under the purview of County Parks administrators.
According to Lake Park Friends, 3,800 signatures have been gathered on a 2019 Change.org petition to keep automobiles on Ravine Road and that a survey sent by Wasserman to constituents received only 400 responses in favor of pedestrianization.
"In all the surveys that I have been doing over a number of years, in all the contexts I've had with neighbors and local constituents in the area, the message I am hearing loud and clear is a very strong group of people feel very strongly that the Ravine Road should be shut down to automobile traffic, and that it should be used as a road for pedestrians or bicyclists," Wasserman said in a call Tuesday morning.
"It's a majority, at least 60 percent of the people I'm in contact with in all the phone calls, emails, everything I've gotten from them and all the contact my office has had. And I've heard loud and clear from the leadership of Lake Park Friends that they don't feel that way."
Wasserman acknowledges that the road was meant for vehicles, but doesn't believe that cars are the only conveyance fitting that description.
"In the letter, they reference (that) historic preservation says that it should be vehicles. Vehicles is a broad term. Bicycles can fulfill the historic preservation (definition)."
In her letter, Hamilton noted that County Parks estimates for re-engineering the road have run as high as $1.3 million. Those estimates begin at $193,000.
"With the budget crisis Milwaukee County is facing, why spend $500,000 (on a pedestrianization study) or more than $1.3 million when you could open the road now for next to nothing," Hamilton asked.
"I do raise the same question about spending $500,000 to do a survey," says Wasserman, who adds that he has discussed this with Parks Director Guy Smith. "That's a lot of money for a study.
"But I think the issue of getting options, what the cost involved in the options of turning this over strictly to having it to have automobile traffic or to have a hybrid approach where it's both automobile, or one way cars and the other way for bicyclists and walkers, and what is the cost for resurfacing, is really a very valid, critical issue."
Neither Anheuser's report, nor Hamilton's letter included an estimated cost of repairs and maintenance required to open the road to cars right now.
"Cost drives a lot of these arguments," said Wasserman, who says that he has been urging county engineers to do their own investigation of the roadway. "I have county engineers ... telling me, and the County Parks have said it's absolutely not ready for automobile traffic. It's not safe."
Two public events have been scheduled to garner more public feedback on the issue.
One will be held Thursday, Sept. 7 at 7 p.m. in the Lake Park Pavilion's Marcia Coles Community Room, 3133 E. Newberry Blvd., and another on Tuesday, Sept. 12 at the East Library, 2320 N. Cramer St., at 6 p.m.
"I think Lake Park Friends has done a wonderful job in terms of supporting Lake Park," says Wasserman. "I think they're one of the greatest friends groups in Milwaukee County, if not the best in terms of the support of their park.
"But, at the end of the day, my job is to represent an entire district, (and) my job as parks chair is to represent Milwaukee County. So, we definitely have some more decision-making (to do). We have to look at these financial reports, and I definitely want to hear more from constituents."
Born in Brooklyn, N.Y., where he lived until he was 17, Bobby received his BA-Mass Communications from UWM in 1989 and has lived in Walker's Point, Bay View, Enderis Park, South Milwaukee and on the East Side.
He has published three non-fiction books in Italy – including one about an event in Milwaukee history, which was published in the U.S. in autumn 2010. Four more books, all about Milwaukee, have been published by The History Press.
With his most recent band, The Yell Leaders, Bobby released four LPs and had a songs featured in episodes of TV's "Party of Five" and "Dawson's Creek," and films in Japan, South America and the U.S. The Yell Leaders were named the best unsigned band in their region by VH-1 as part of its Rock Across America 1998 Tour. Most recently, the band contributed tracks to a UK vinyl/CD tribute to the Redskins and collaborated on a track with Italian novelist Enrico Remmert.
He's produced three installments of the "OMCD" series of local music compilations for OnMilwaukee.com and in 2007 produced a CD of Italian music and poetry.
In 2005, he was awarded the City of Asti's (Italy) Journalism Prize for his work focusing on that area. He has also won awards from the Milwaukee Press Club.
He can be heard weekly on 88Nine Radio Milwaukee talking about his "Urban Spelunking" series of stories.