Redeemer Lutheran Church, 631 N. 19th St., is anything but a secret, having been the home parish of Mayor Frank Zeidler, longtime home of The Coffee House, and headquarters of a number of nonprofits over the years.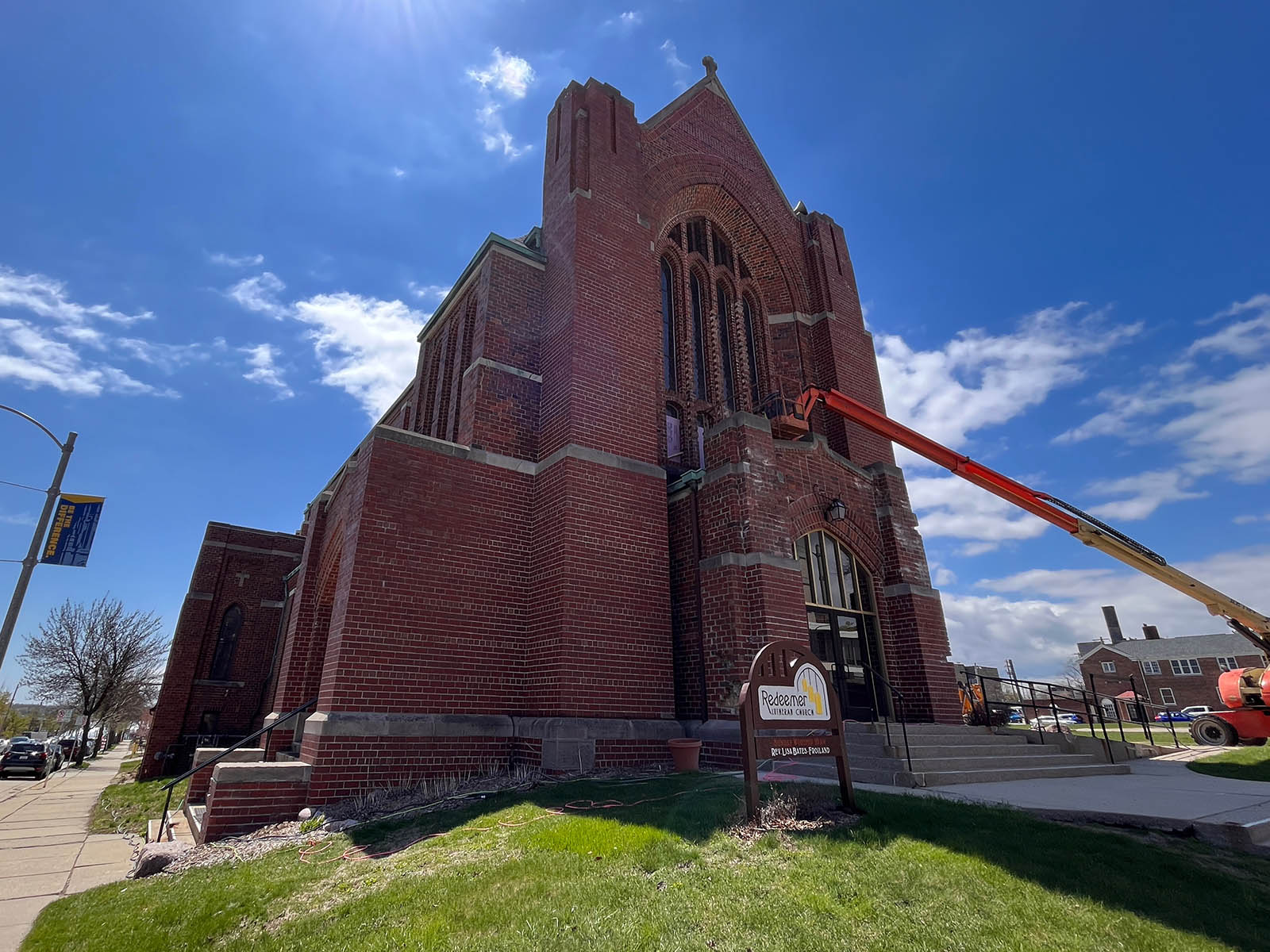 But that doesn't mean it's not a revelation if you've never been inside.
That was the case for me recently, when I visited at the invitation of its pastor, Rev. Dr. Lisa Bates-Froiland.
The Gothic Revival church, built in 1915 to designs by William Schuchart of Schuchart & Judell, has no side windows, which might make you do a double-take, but step inside and be amazed.
The church – illuminated by a large window above the choir loft and a parade of clerestory windows just below the roofline – is stunning and unlike any other I've seen in Milwaukee.
You might think you've stepped into a village church in Europe.
The interior is relatively bare of ornament, which allows the lovely masonry to shine.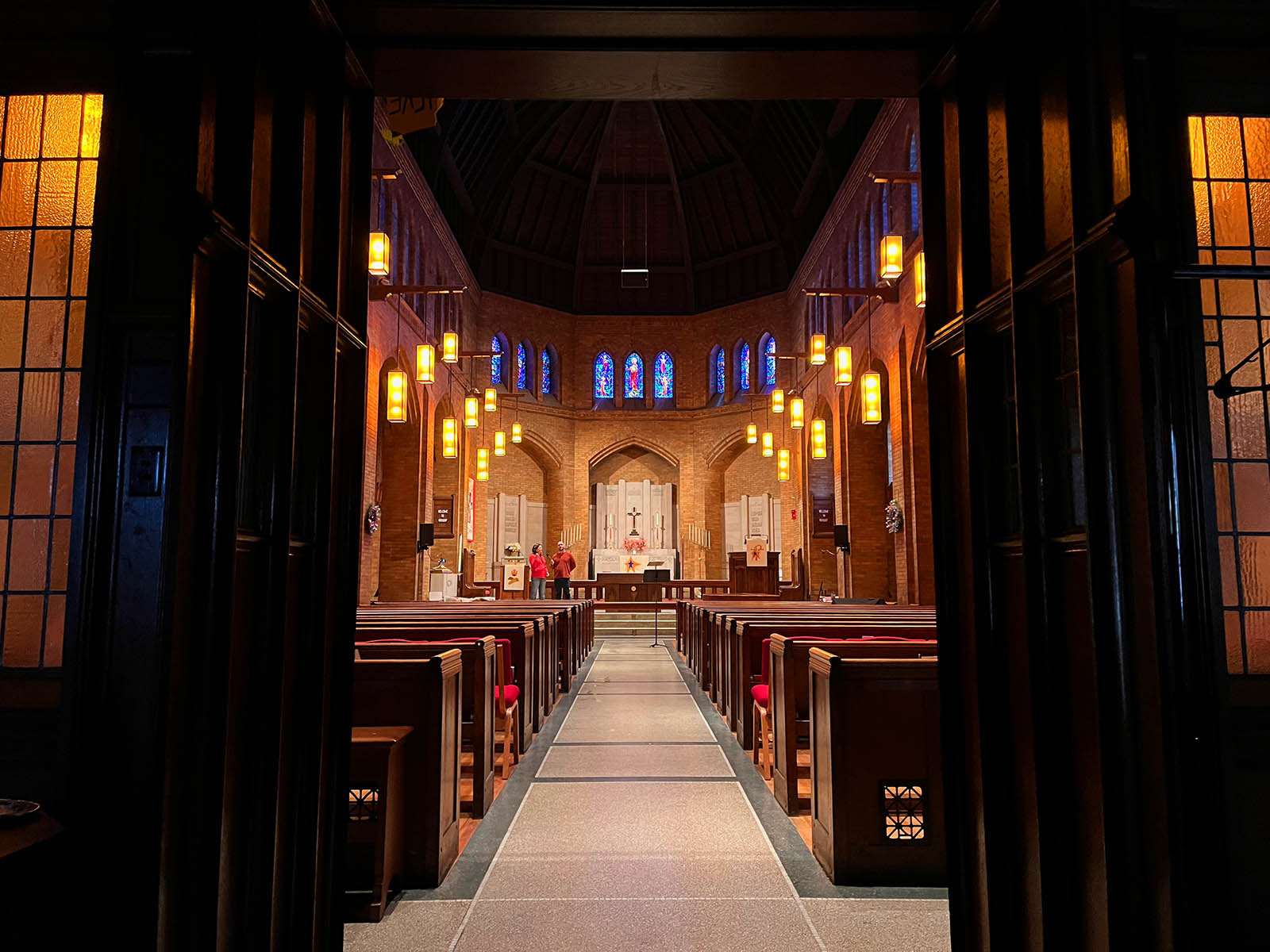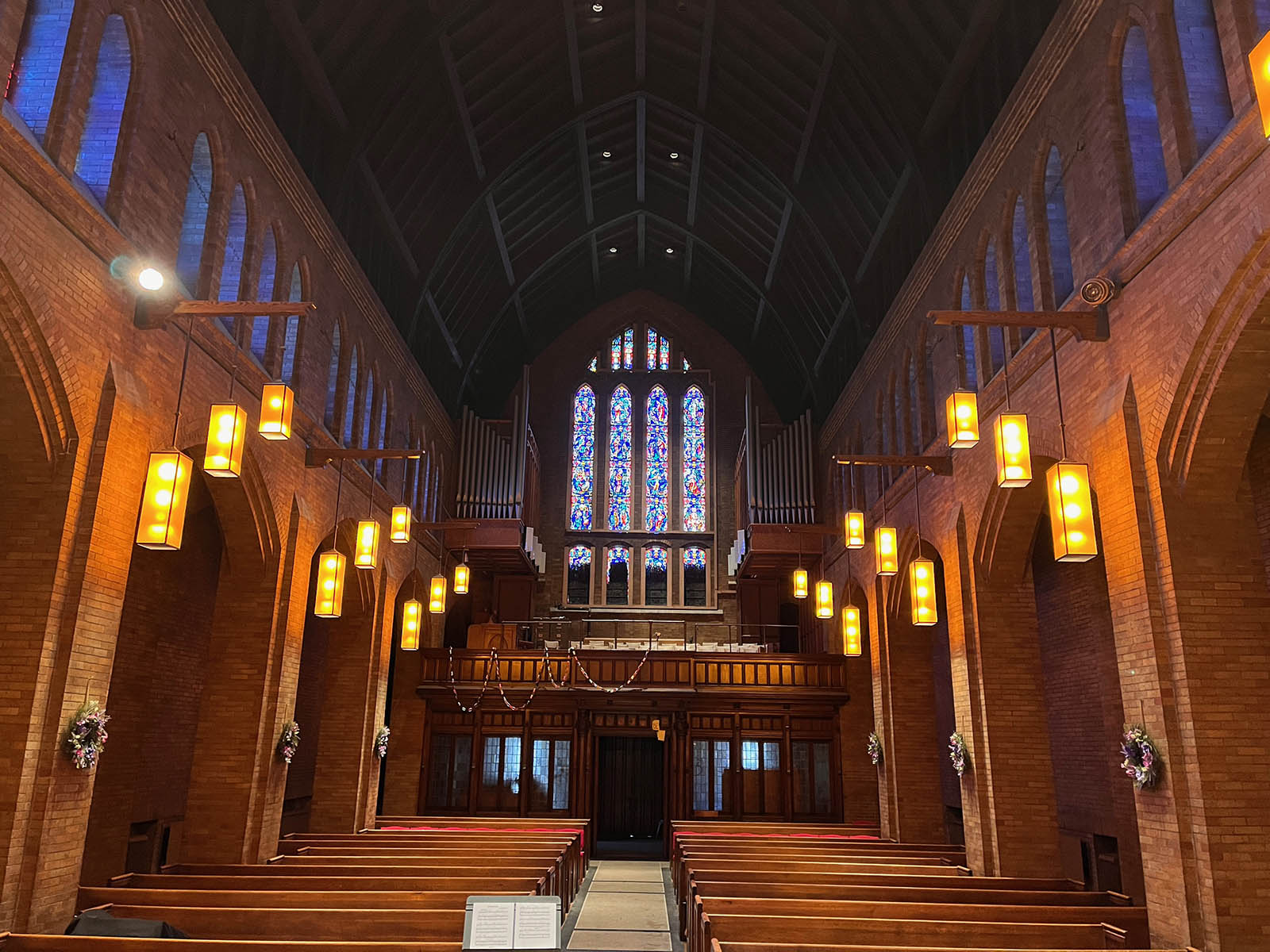 The complex is about to get a major facelift, both inside and out, thanks to an ambitious fundraising campaign. In fact, some of the more pressing exterior work has already begun.
Thanks to a rather astonishingly successful effort that has raised $3.1 million toward a multi-million-dollar renovation – at a time when many congregations struggle to even fix a leaky roof – the church is not only repairing the exterior masonry, it is also renovating much of the interior (not the sanctuary), with a new kitchen, a refurbished hall, landscaping and more.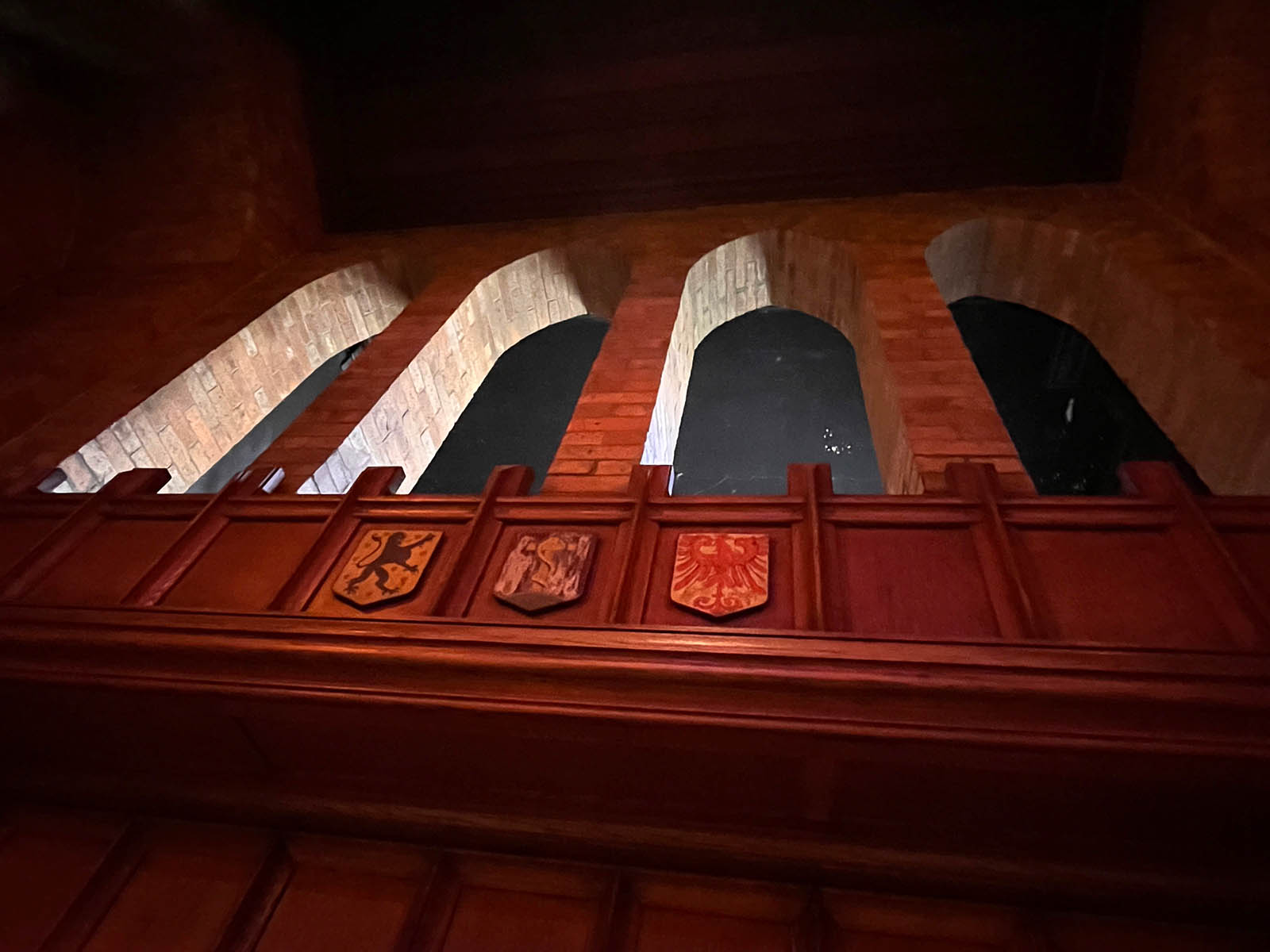 Much of that work is taking place in a later addition at the back. Milwaukee's Ramlow/Stein is the architect.
"After many years of the church not having the funds or the organization to be able to repair the historic part of the church, nor to really reimagine the ministry spaces and the newer part of the church," says Bates-Froiland, "we've finally been successful enough as a fundraising group, and the church has grown to the extent that we can do that major effort."
The church is also working to become a place that will offer mental health services to the community.
"The groundbreaking will occur at the site where a really catalytic thing happened for us," says Bates-Froiland. "It started with tragedy, and it's becoming more and more hopeful all the time.
"On March 29, 2019, a man named Johnny Smith, who had nowhere else to sleep, was sleeping on the east steps. And a man who had been at the Rescue Mission left the mission in the early hours of the morning, and voices told him that he should take the life of whoever he encountered. And so Johnny Smith tragically lost his life on our steps."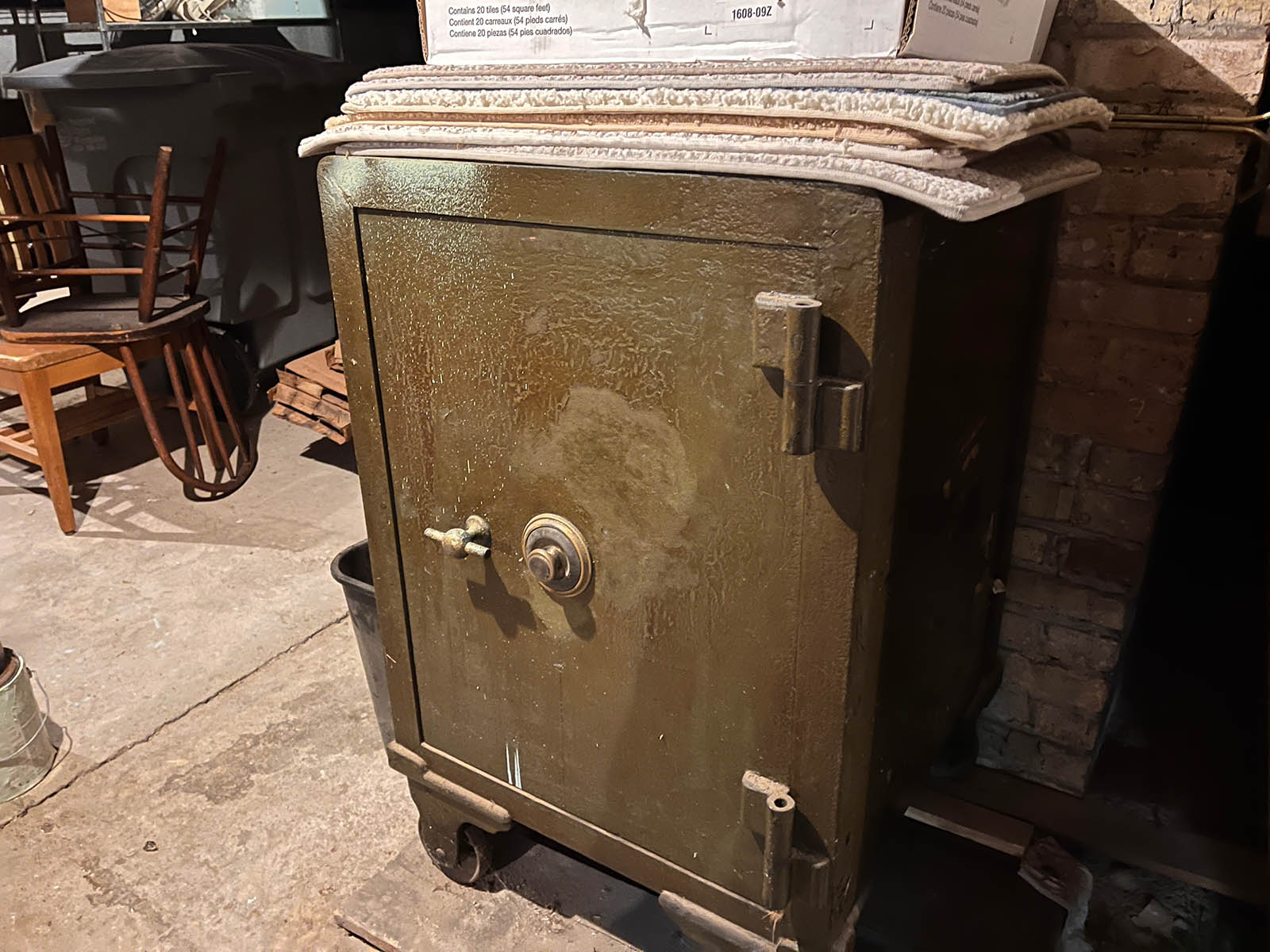 Because both the man who lost his life and the man who took it were, Bates-Froiland says, struggling with undiagnosed mental illness, the tragedy has spurred Redeemer to action.
Part of the exterior work includes replacing the steps.
A groundbreaking was held on Wednesday, June 7, and at the end of the event Pastor Lisa handed me a slip of paper with the combination to a mysterious, long-unopened safe in the undercroft.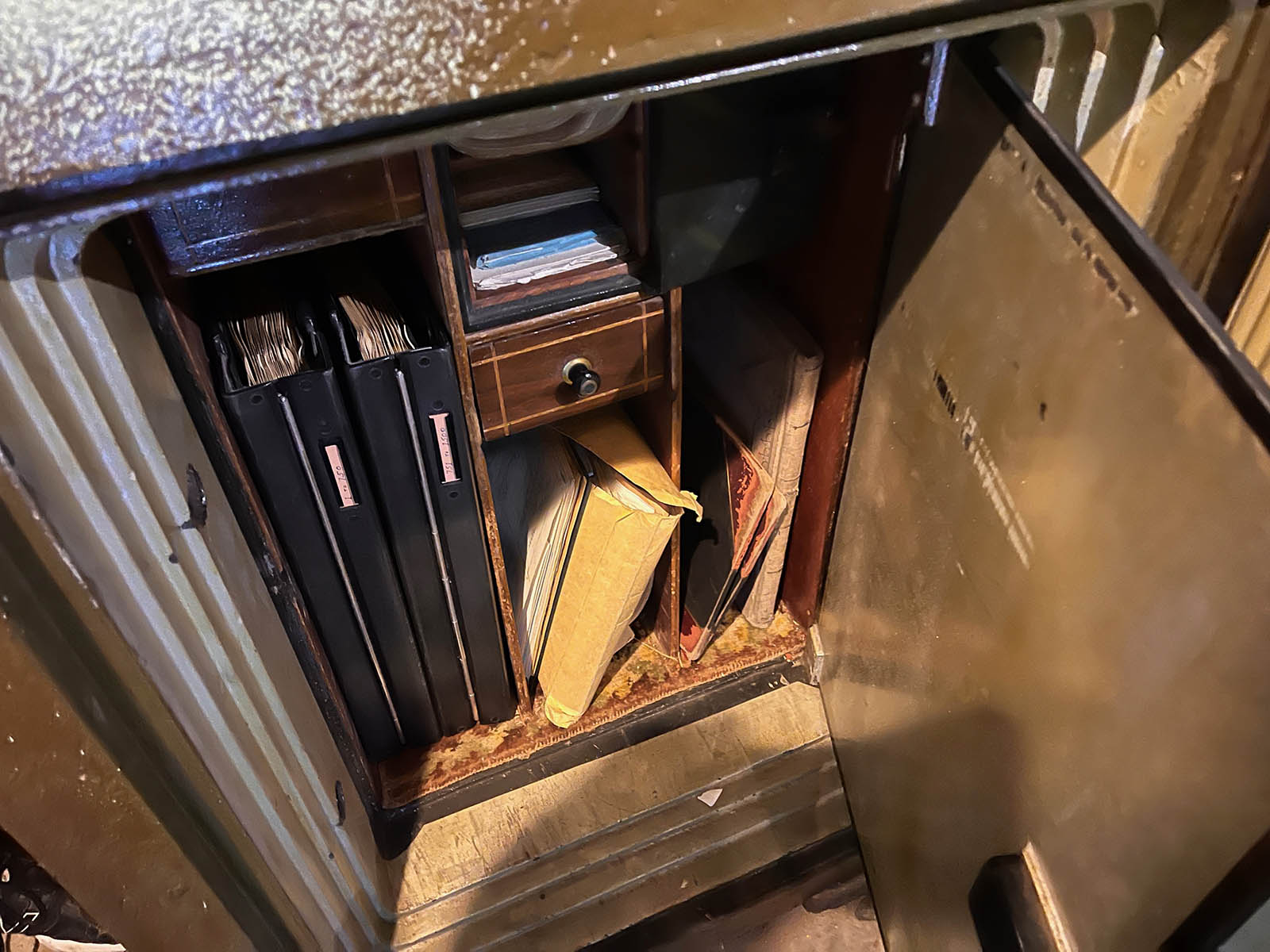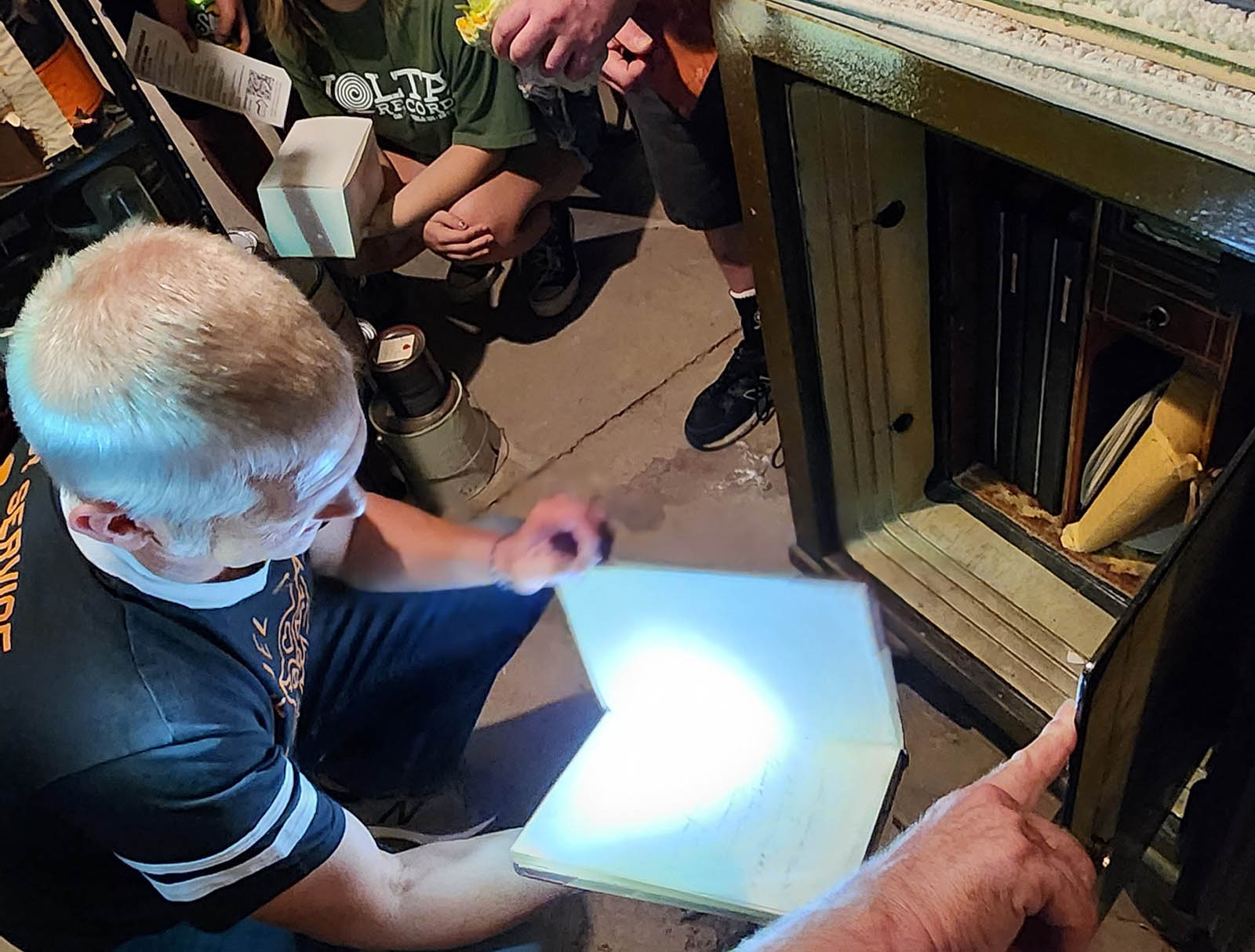 We went below the sanctuary with a handful of others and after three attempts, I managed to work out the procedure and the heavy door safe swung open, revealing an inner door decorated with a floral motif.
Although the safe did not contain the couple milion dollars the congregation could use to complete the funding for the renovations, it was full of old church documents. There was also a key, presumably for a safe deposit box, but the only identification was the word, "BANK."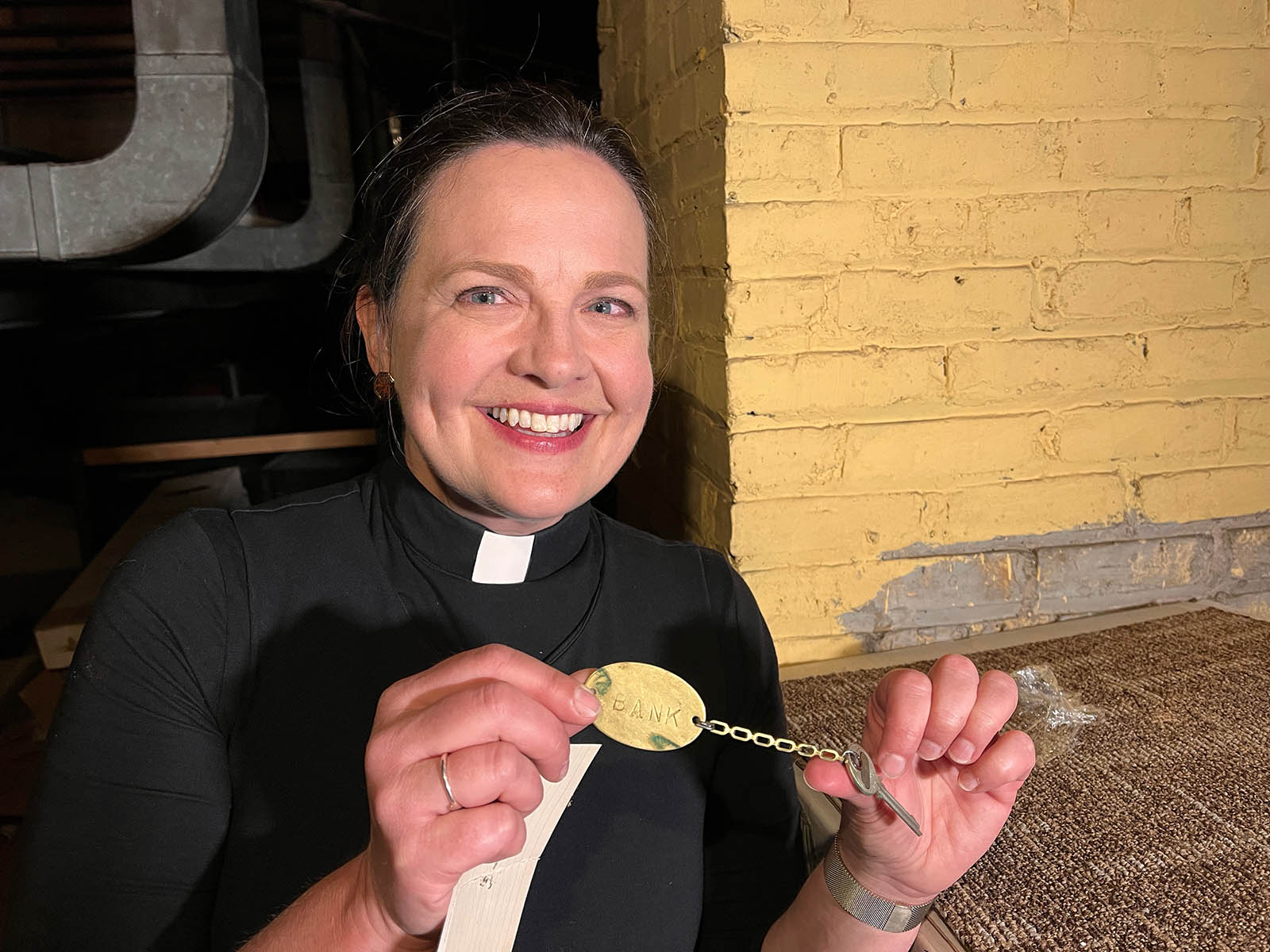 Still, the documents – along with ones found in a recently re-opened cornerstone from a 1962 church addition – contain a lot of Redeemer's history.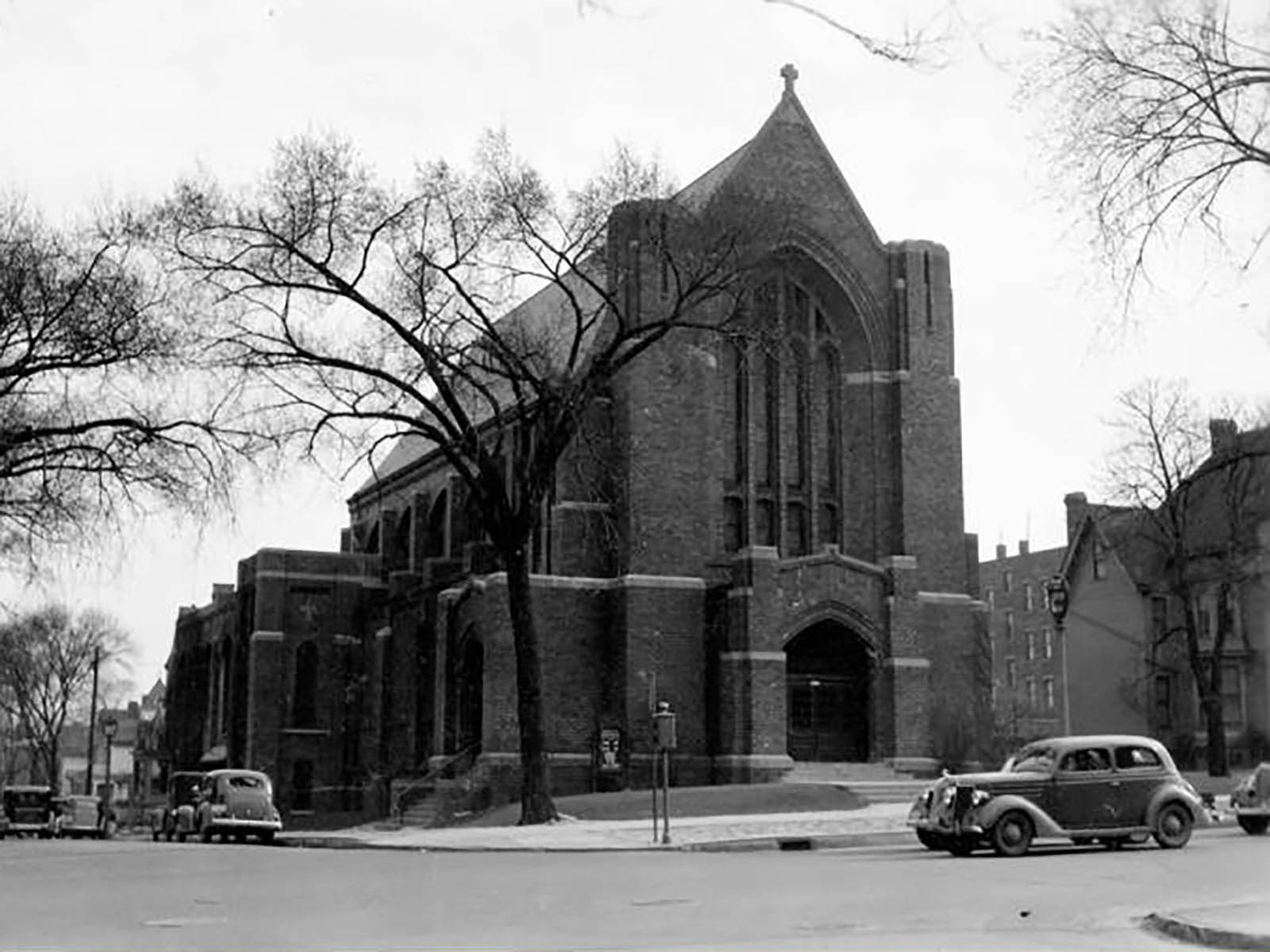 The Redeemer congregation was born in 1889, founded by the Rev. William G. Frick as the first Lutheran Church in Wisconsin to hold its services exclusively in English.
While others, like Ascension, held some services in English, they also continued to hold services in the native languages of their immigrant communities.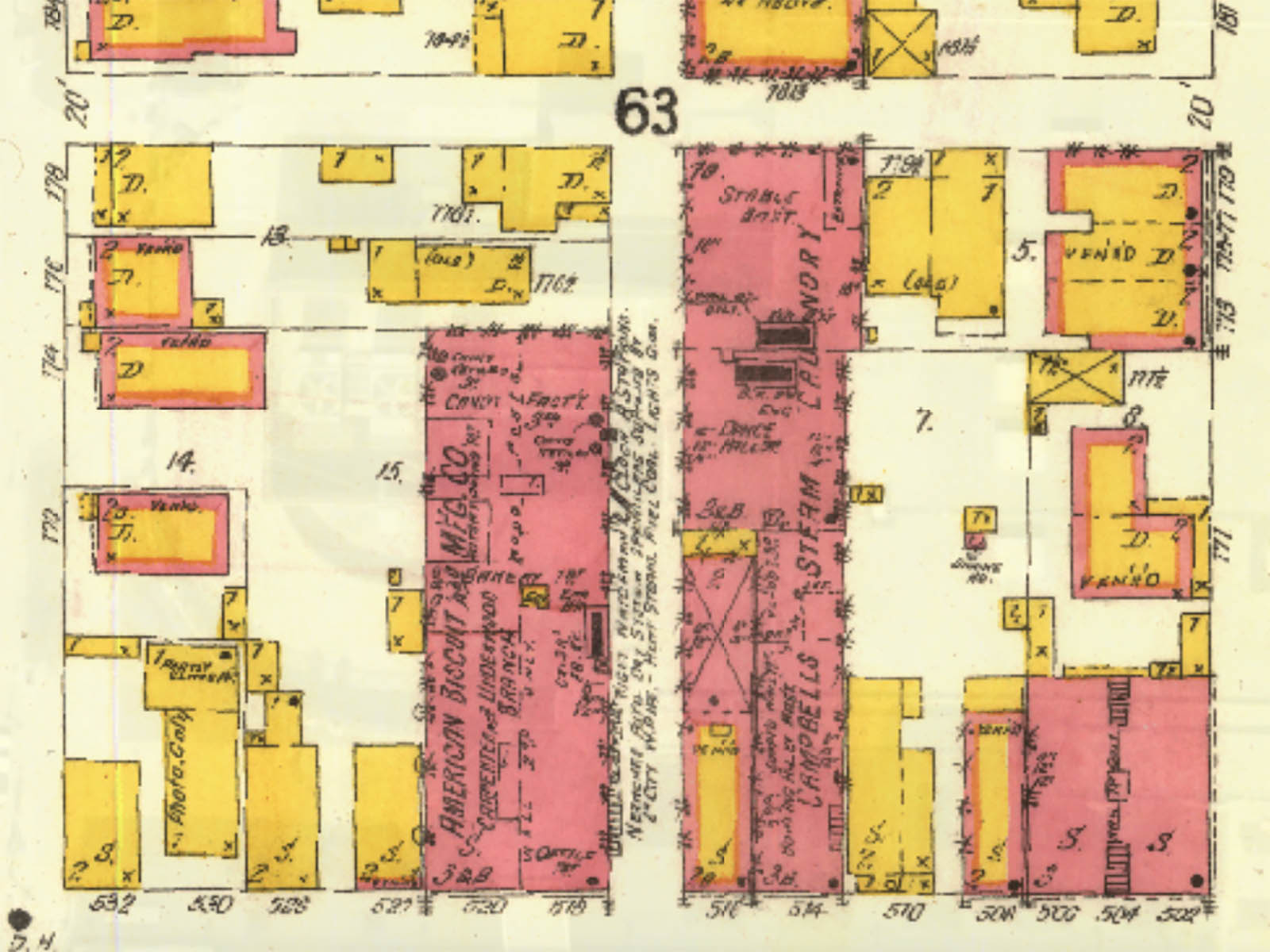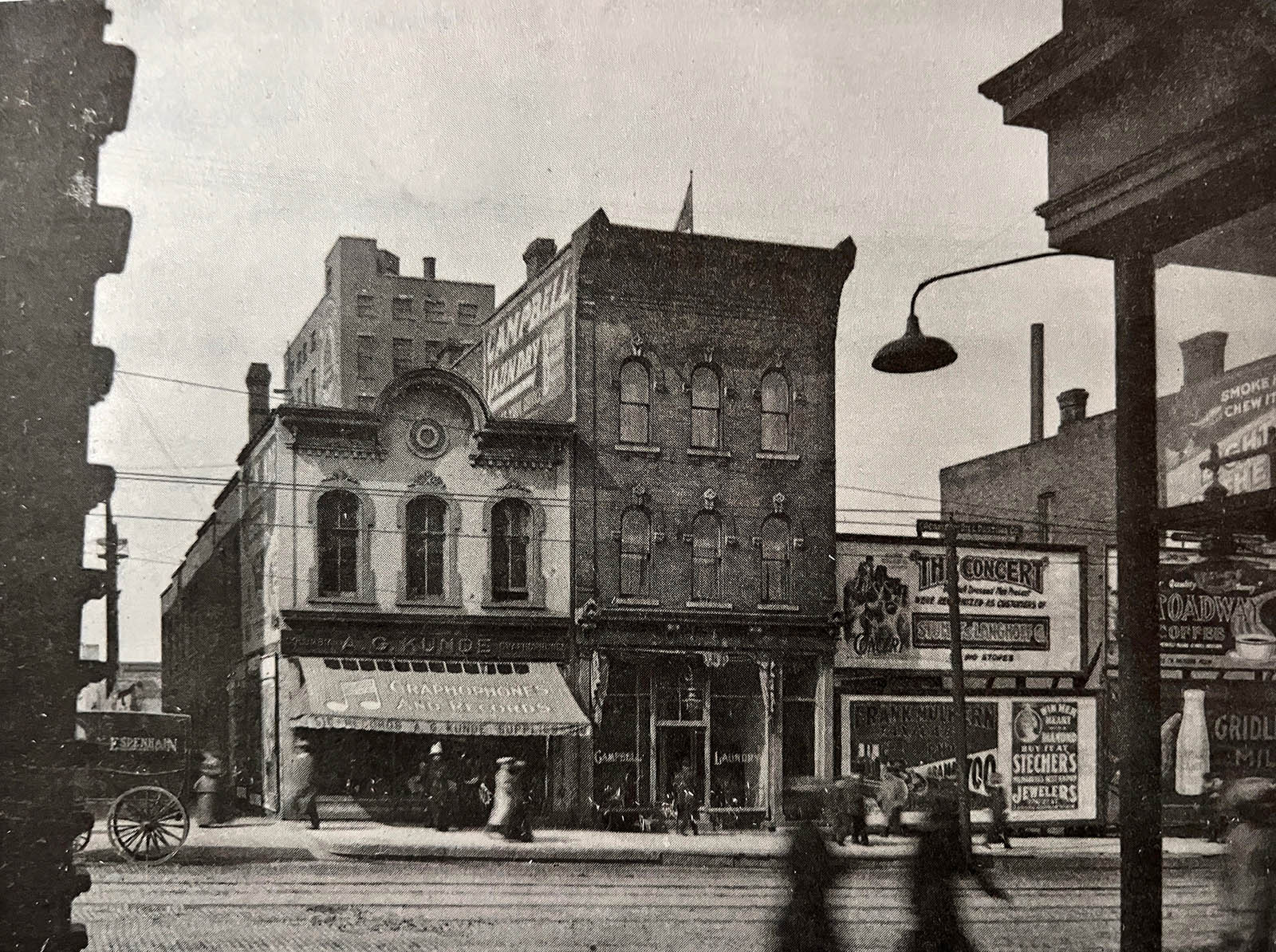 Initially, the church held its sevices in a dance hall located behind Campbell's Steam Laundry on the north side of Wisconsin Avenue, just west of 5th Street, but by the following year, work had begun on a chapel designed by Edward Townsend Mix's partner Walter Holbrook.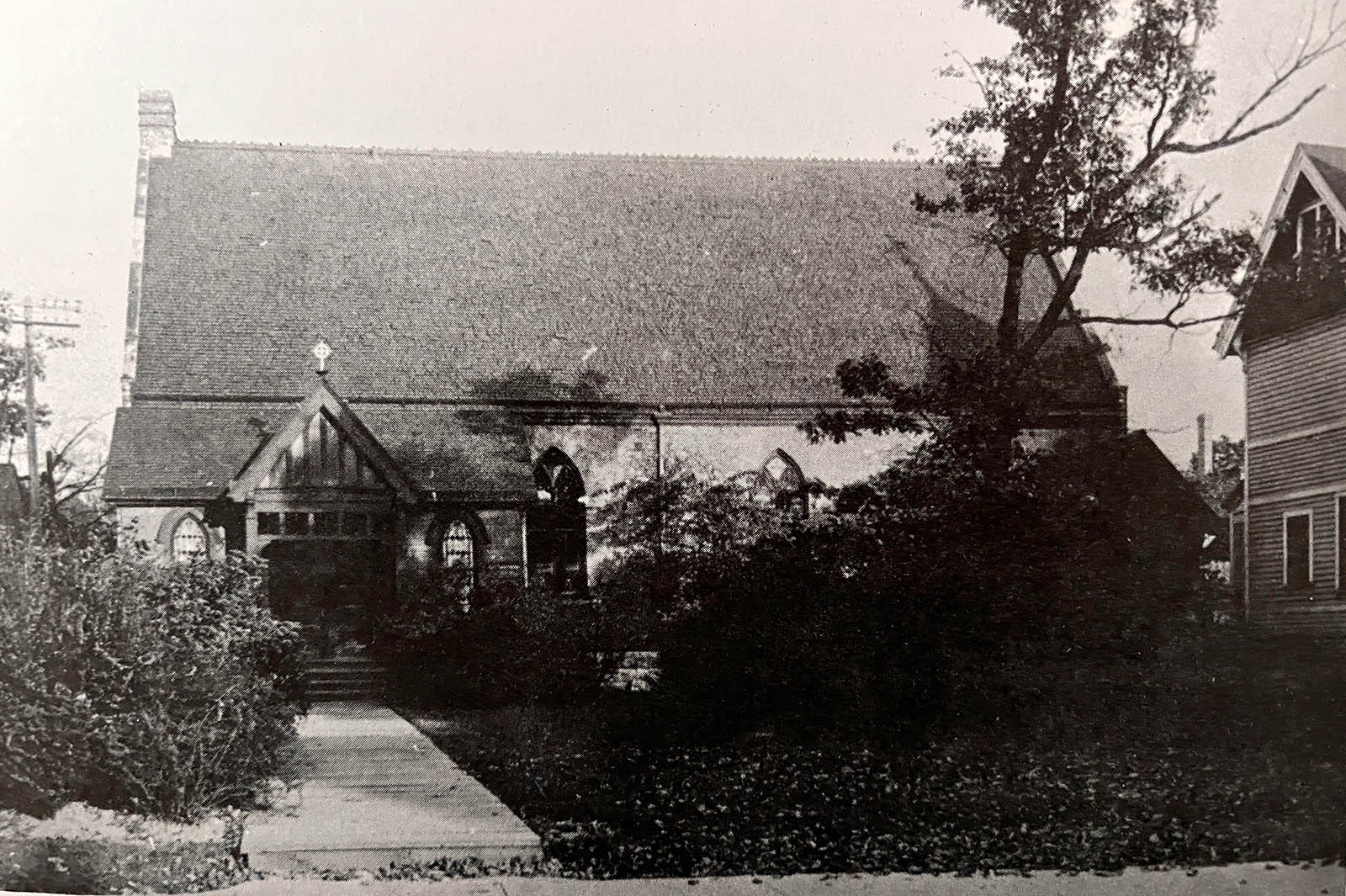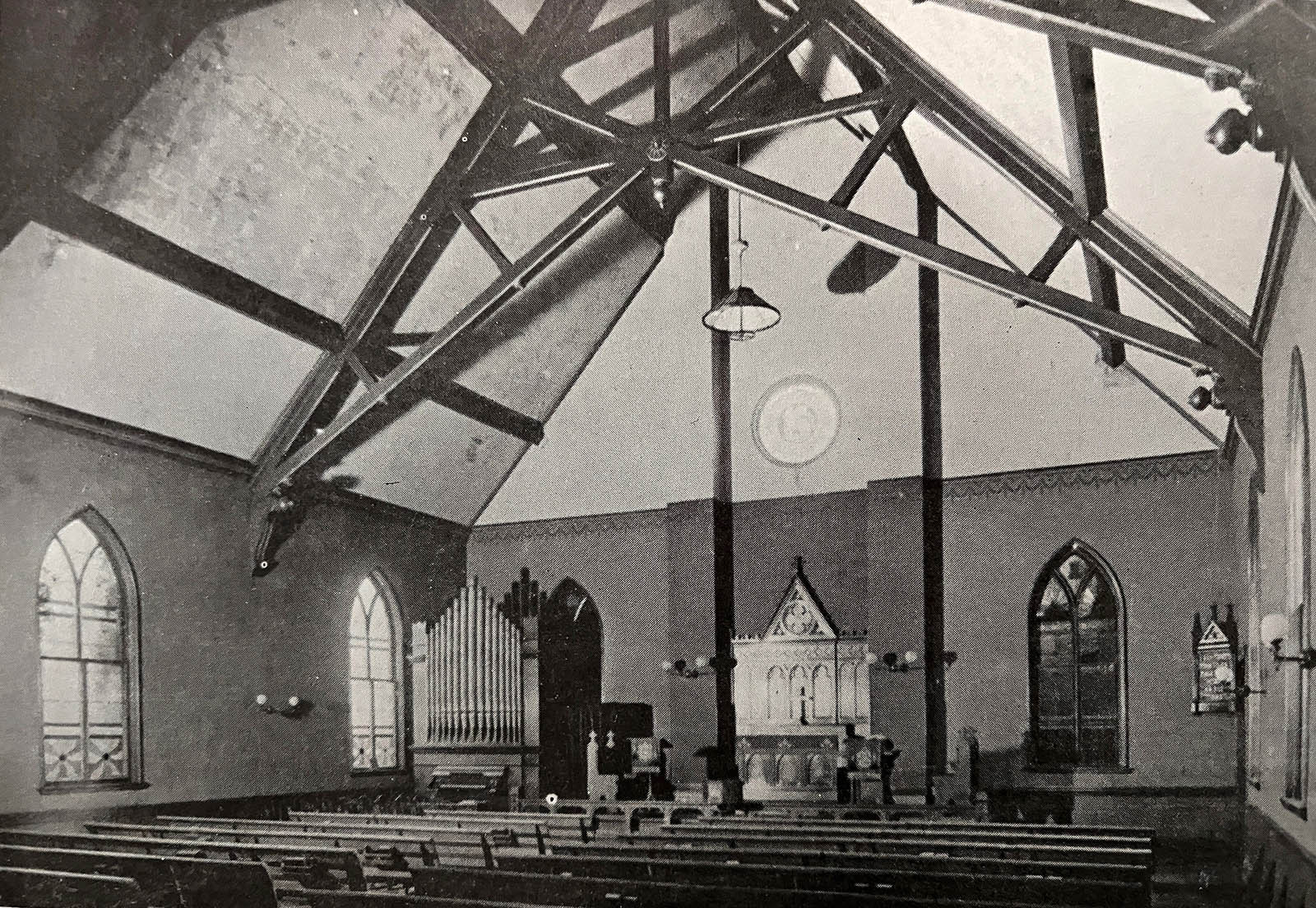 Located on the east side of 16th Street, just north of Wisconsin Avenue, the chapel was set back from the sidewalk, with a garden out front.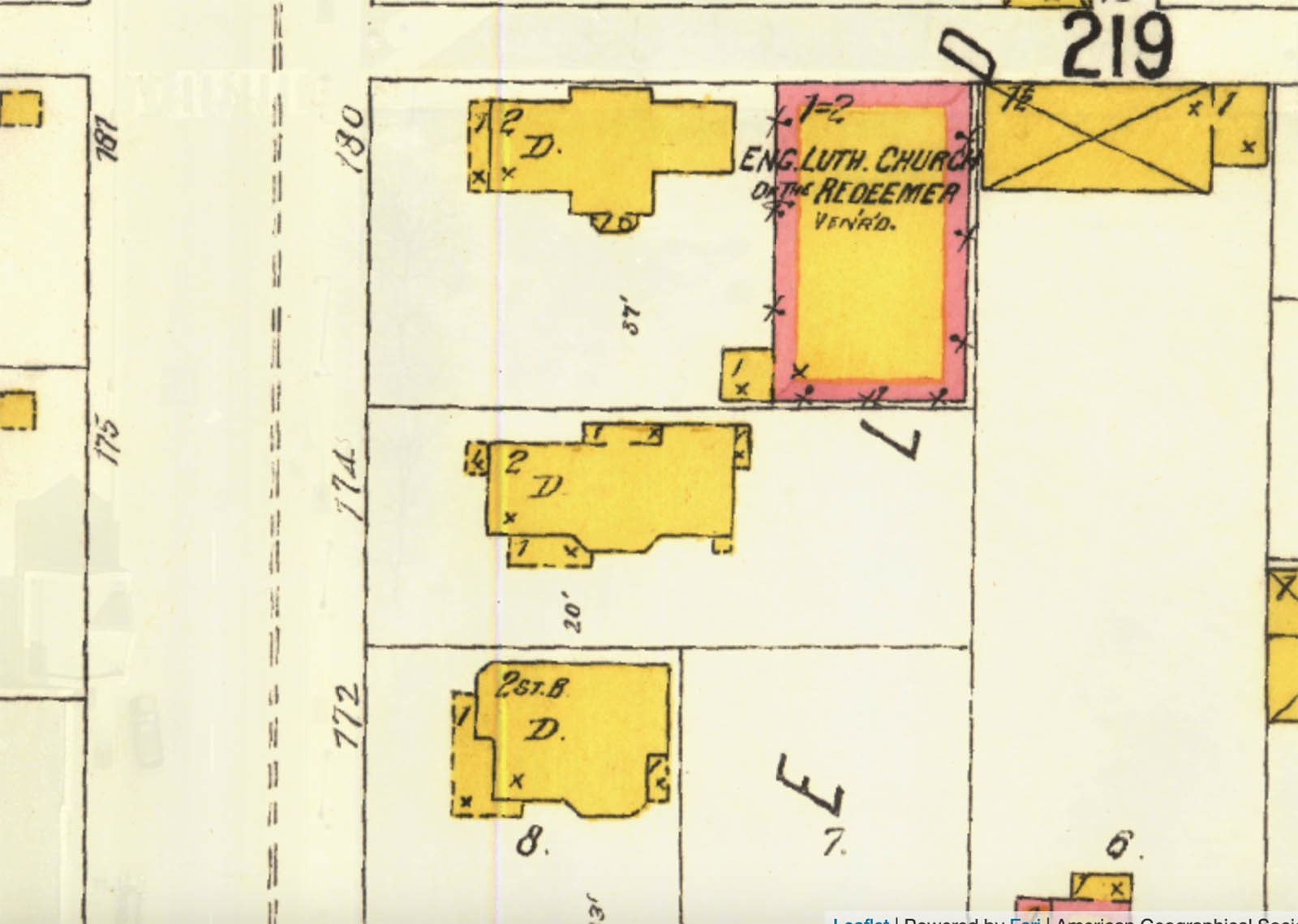 The church was presumably built at the back of the lot because when it was constructed, a home sat out front.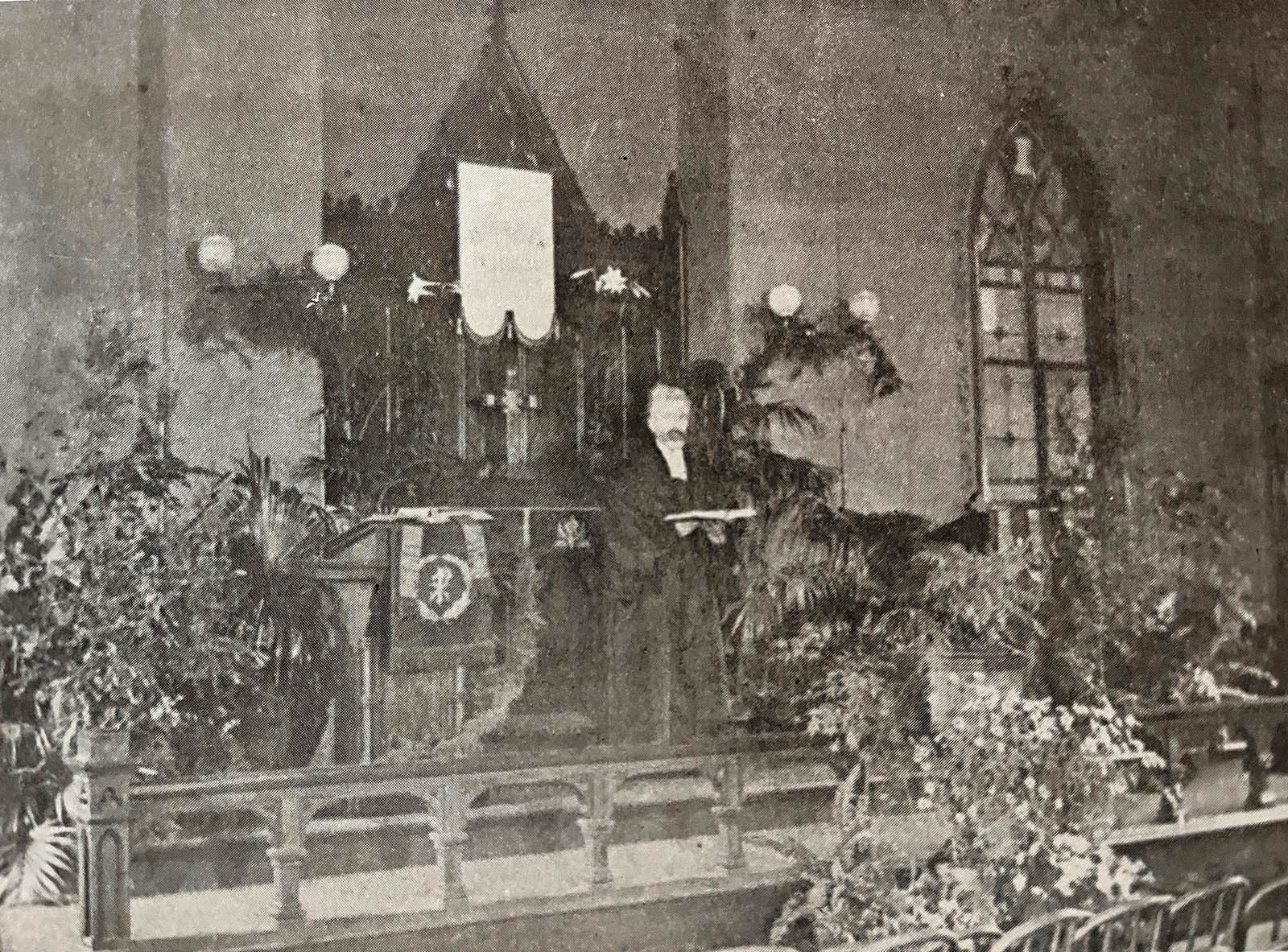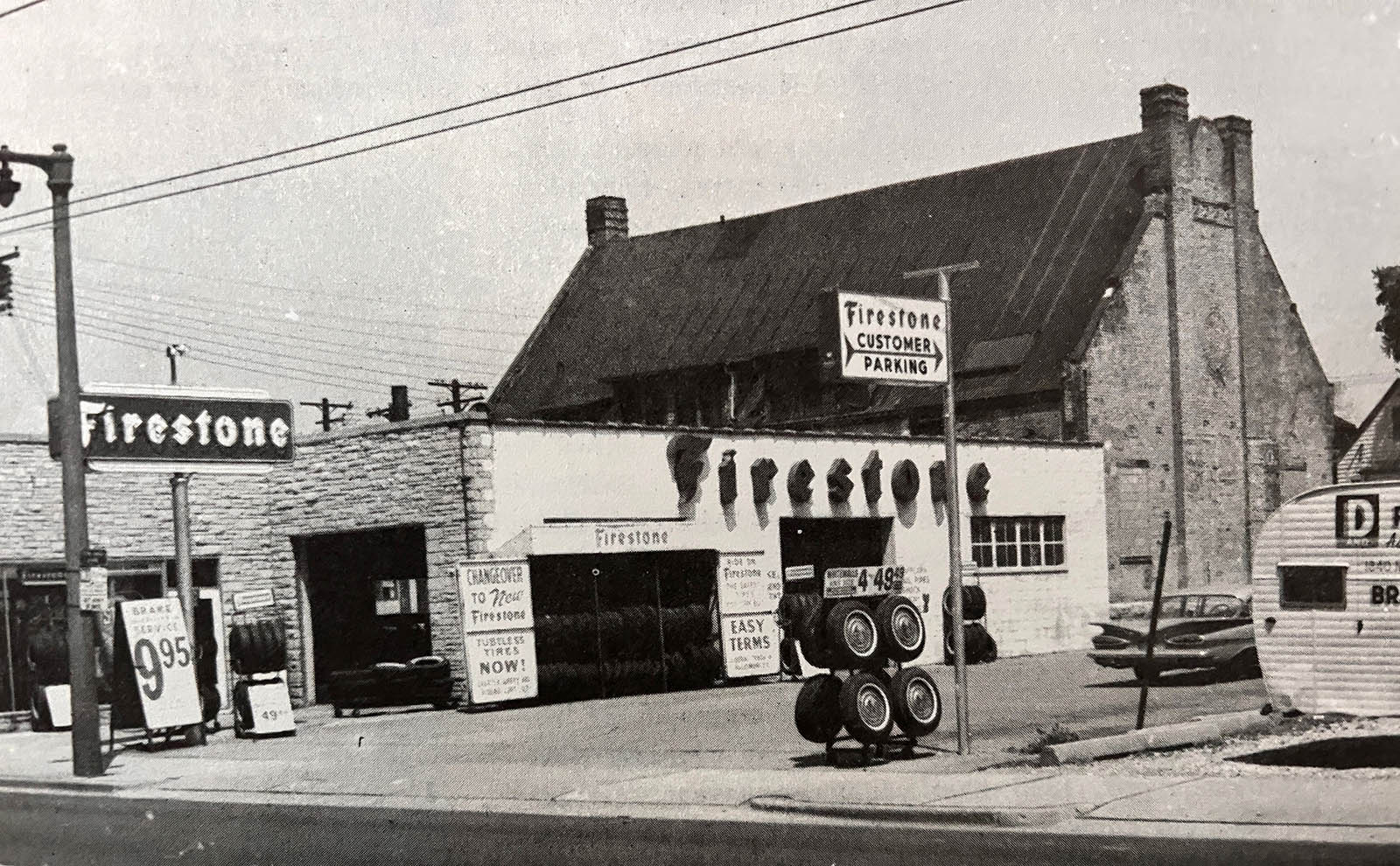 The chapel – dedicated on Dec. 14, 1890 – was soon insufficient in size and the congregation raised enough money to buy a plot of land on the southwest corner of 19th and Wisconsin in 1911.
Rev. Frick hired Schuchardt and Judell to design the new church and William Schuchardt drew the plans.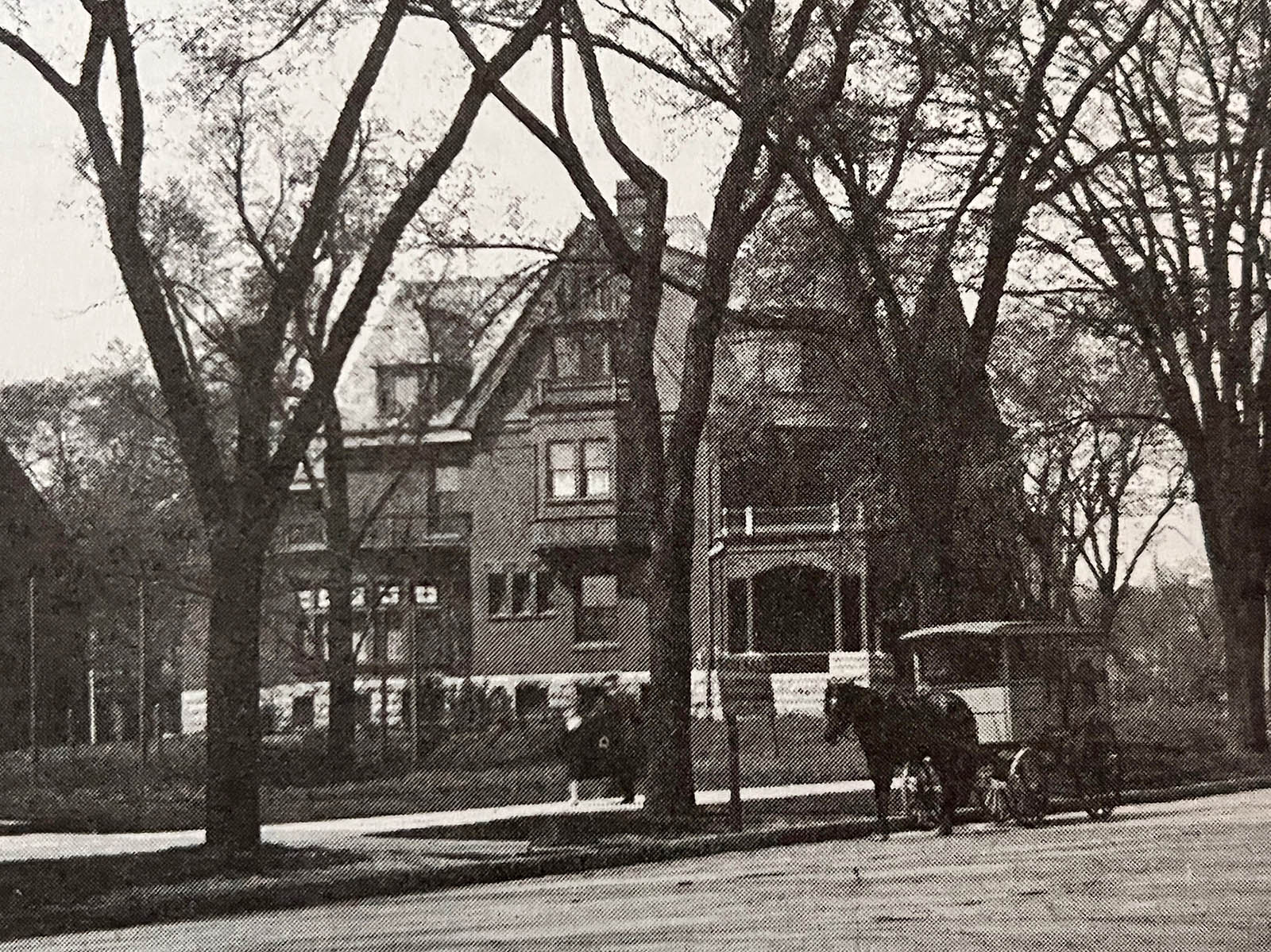 Born in Milwaukee in 1873, Schuchardt was not well-known as a designer of ecclesiastic buildings.
Schuchardt studied architecture at Cornell University, from which he graduated in 1895, and proceeded to gain experience working in architectural firms in New York, Philadelphia and Chicago before opening his own pratice back home in 1905.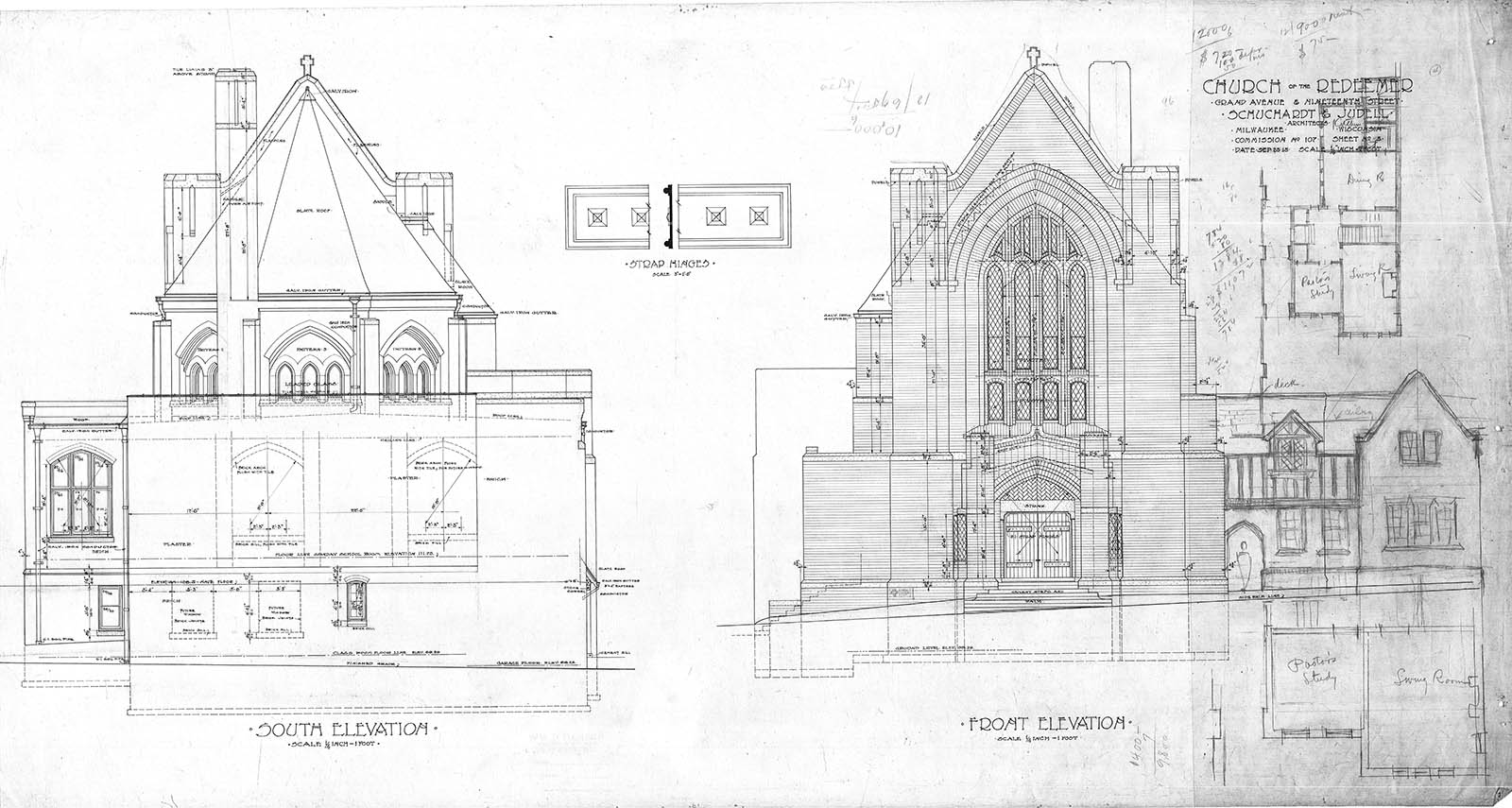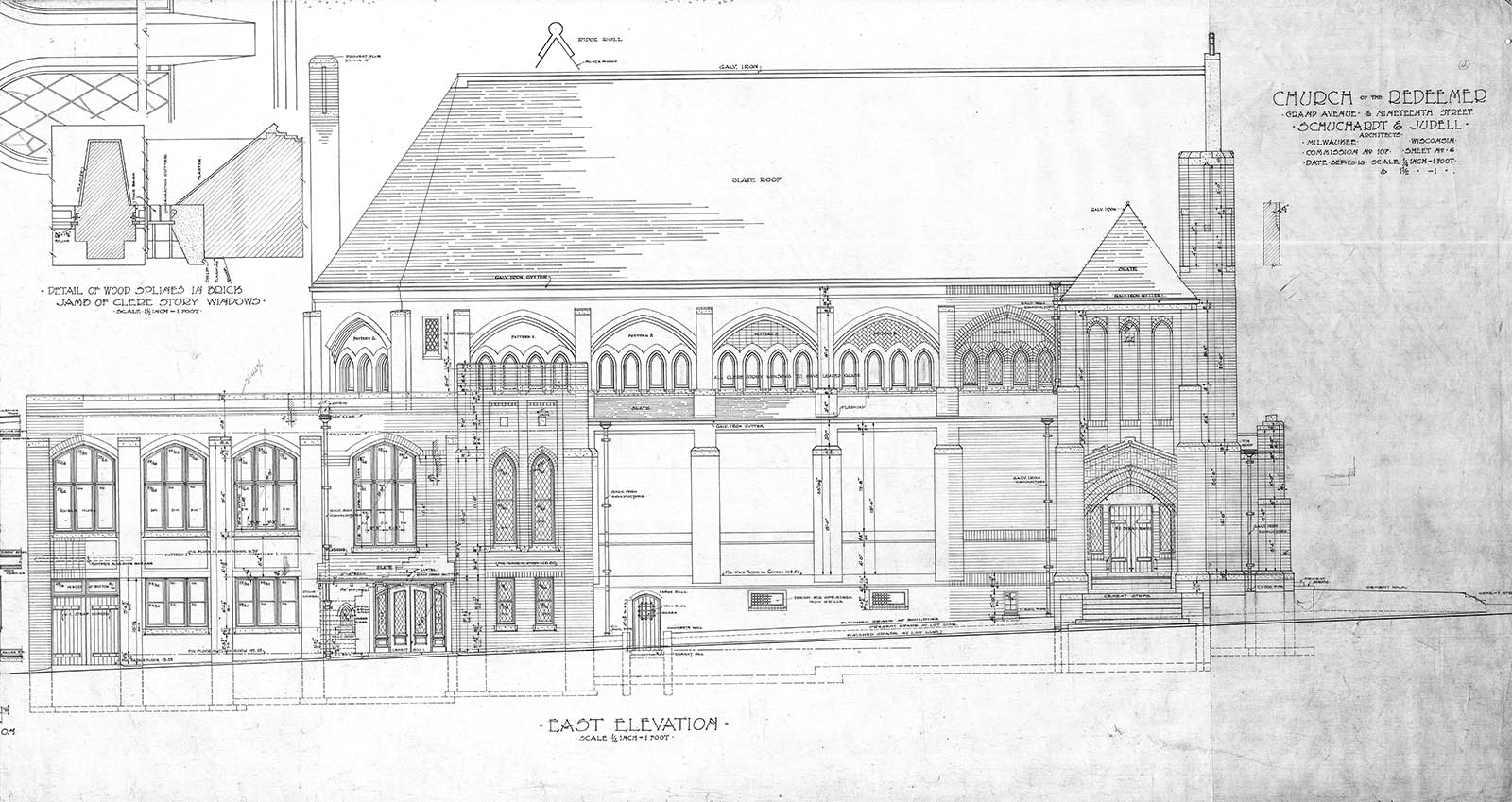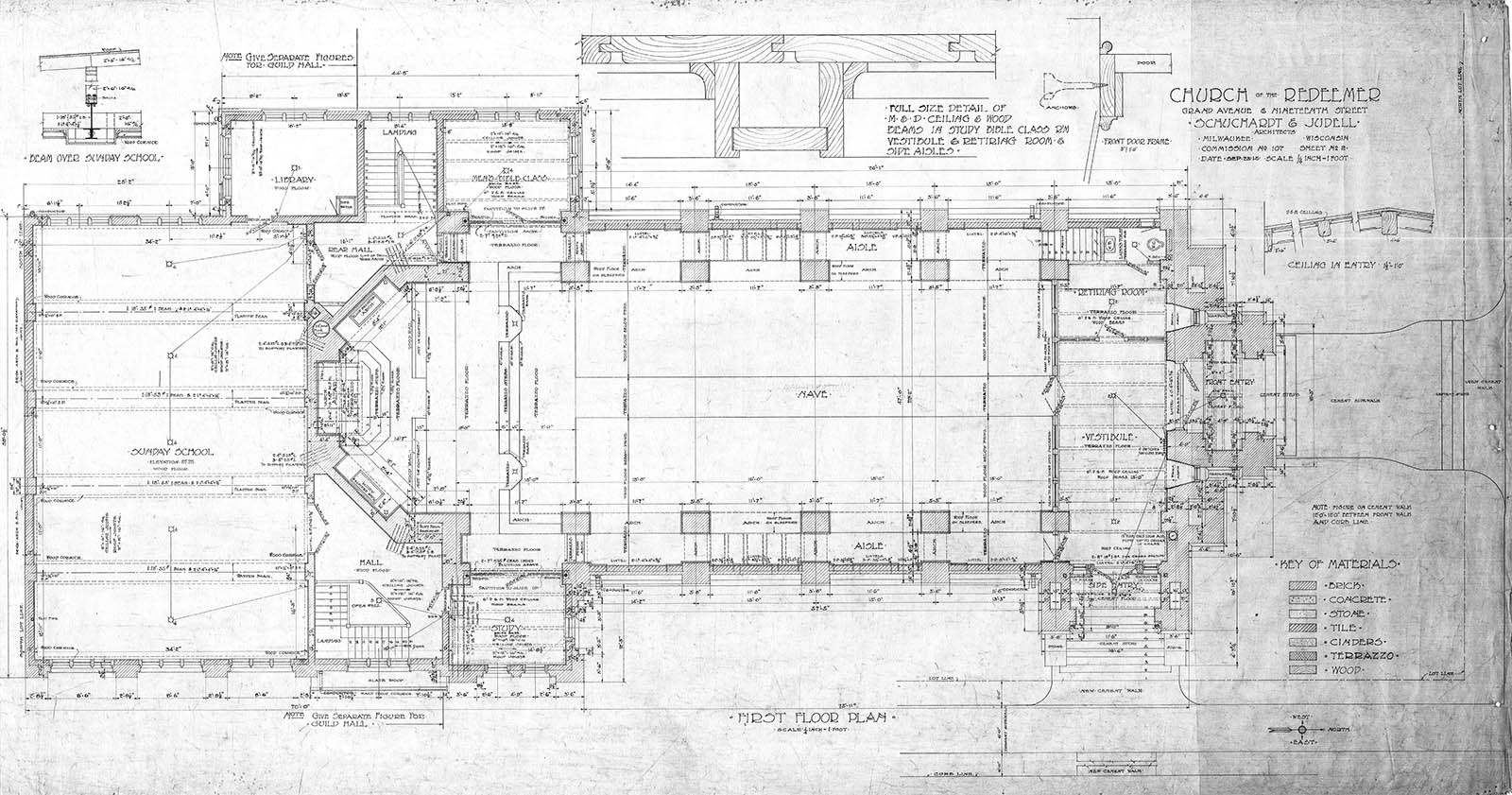 Locally, Schuchardt made his name designing residences, including a number of prominent ones on the East Side. Some of those were completed during the architect's five-year partnership with Walter Judell, which began in 1914.
Ground on the new church was broken in November 1915 and the completed building was dedicated in February 1917.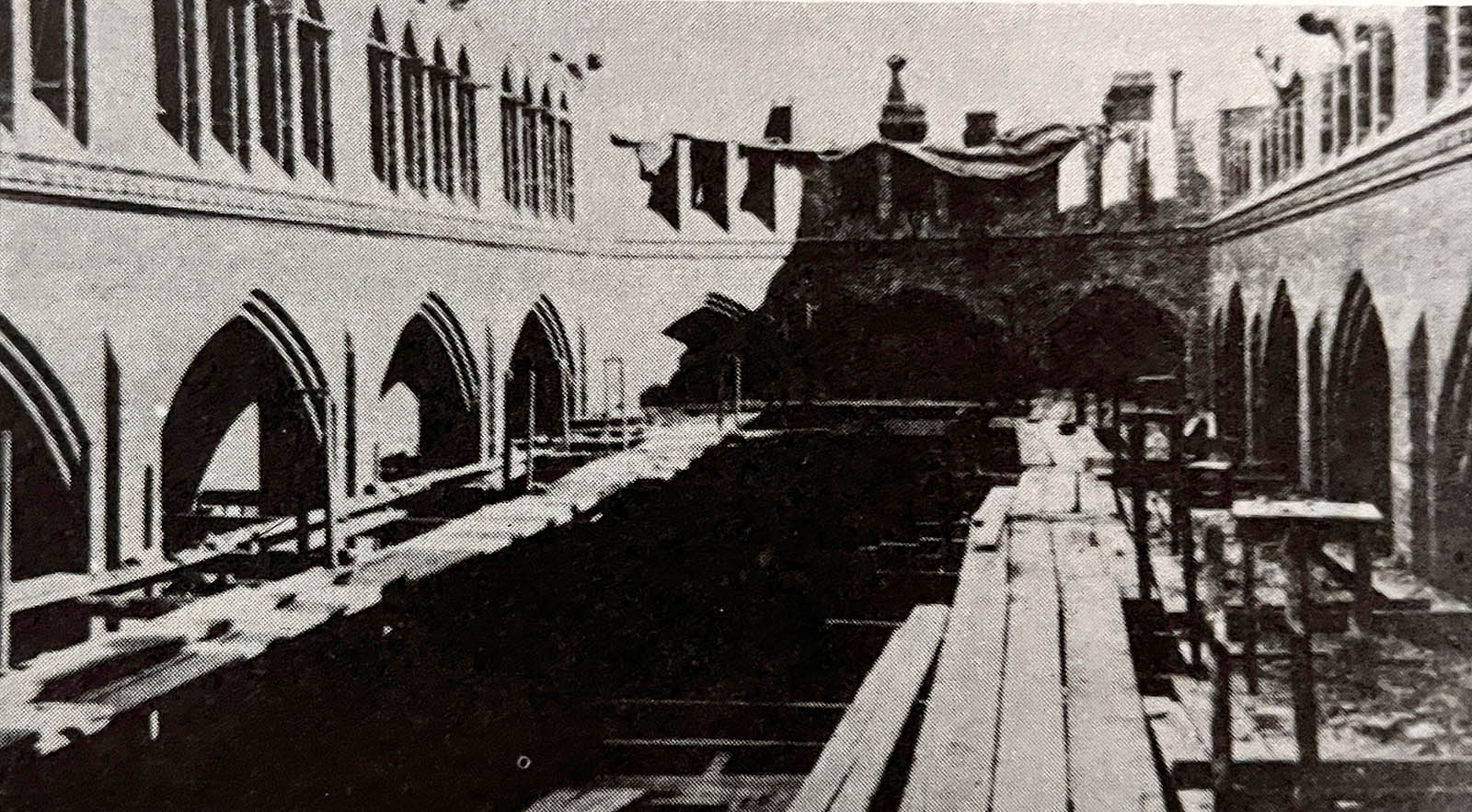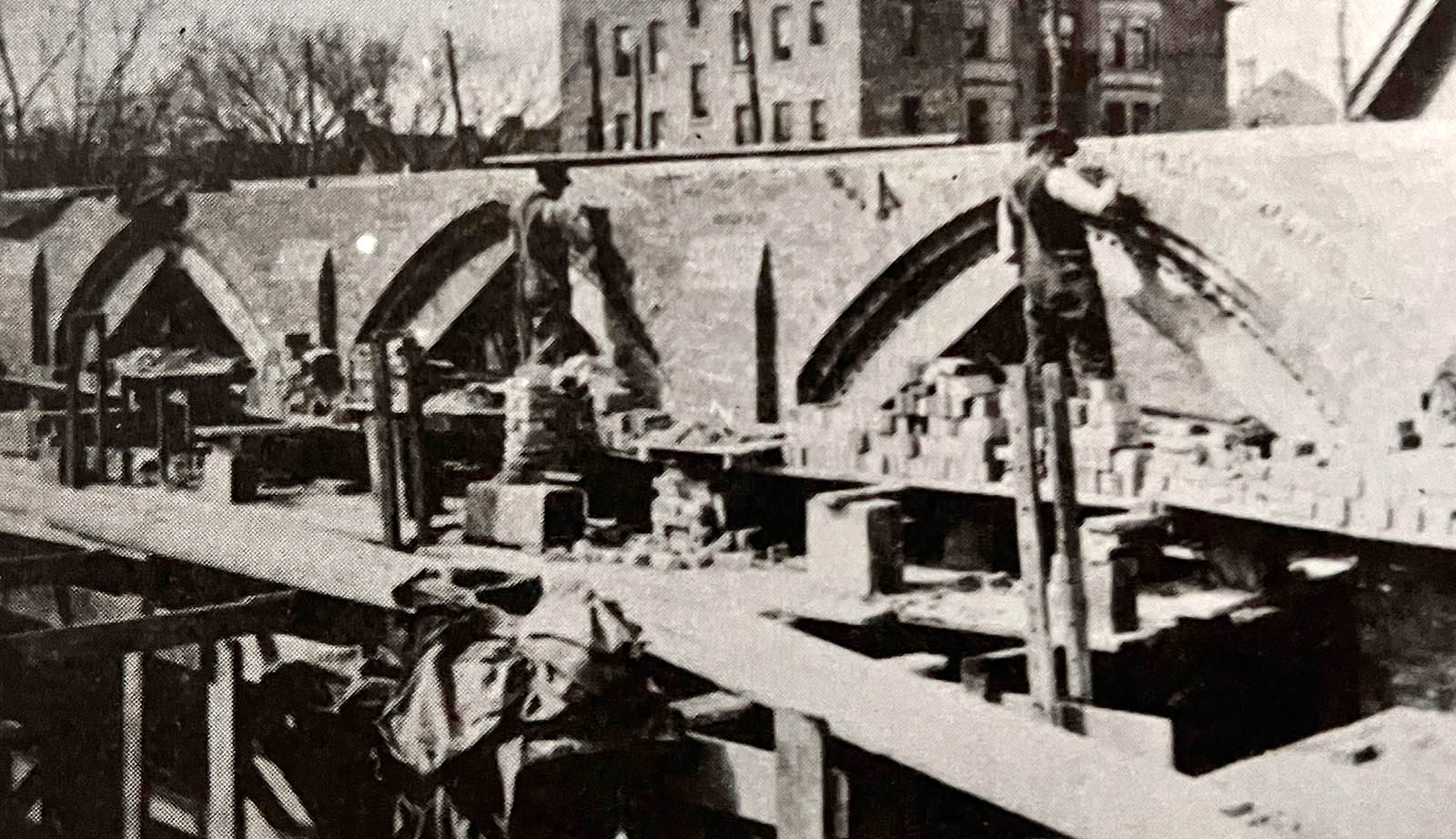 And it is a rather unique one here.
First off, if you look closely, you'll notice the cream city brick exterior walls are veneered not in red brick but in red street paving bricks.
"I thought that was really funny when we found out with the restoration specialists that the church is actually built of paving bricks," says Rev. Bates-Froiland.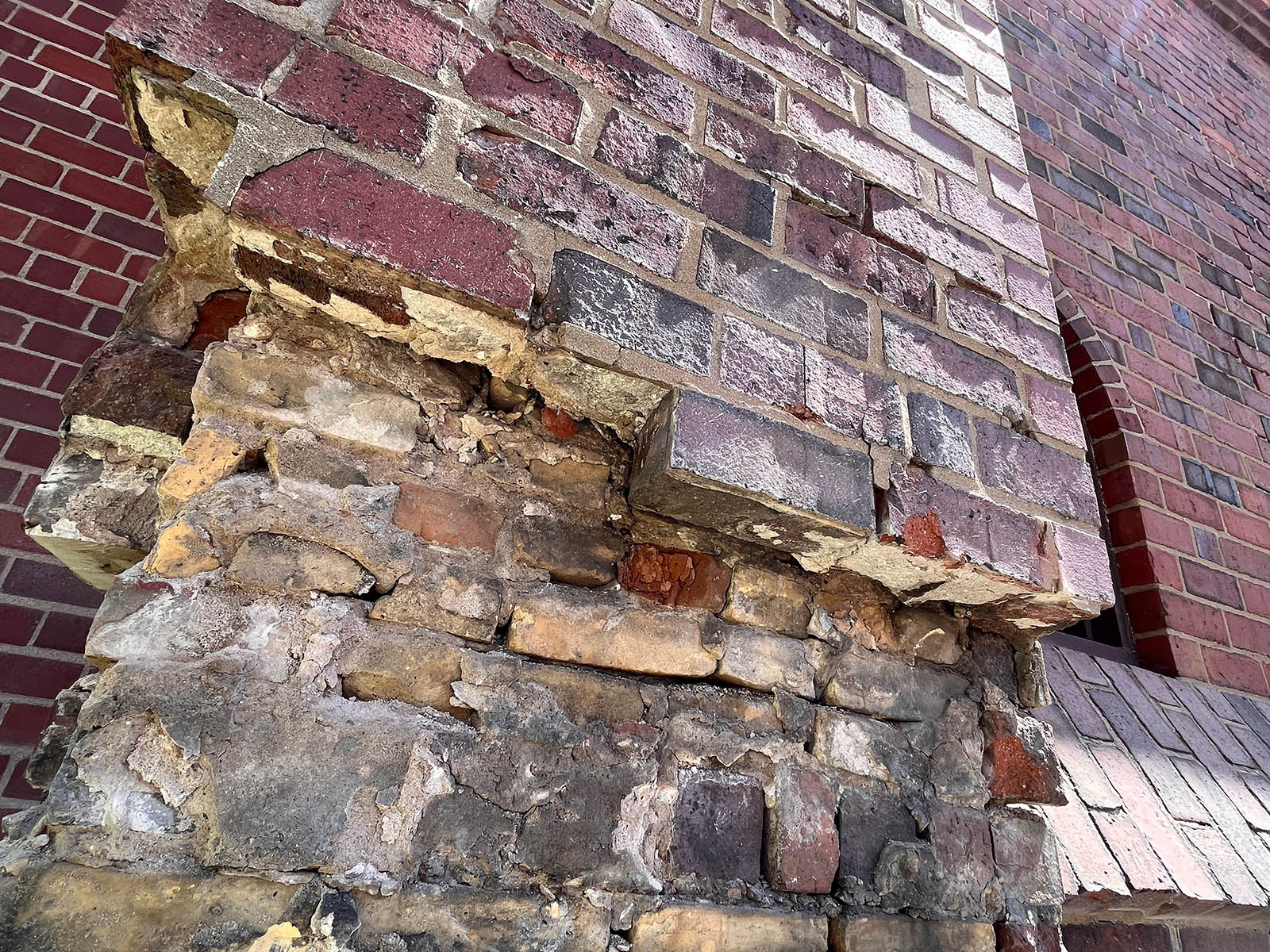 "(We) preach that the church is built of bricks that are meant to be walked upon and traveled over."
Rather plain, you'd be forgiven for barely giving it a passing glance and I admit I was guilty of just that until I visited, when I really stopped and looked closely.
But take a moment and admire the lovely masonry, with its subtle detailing, and that beautiful main window above the front entrance.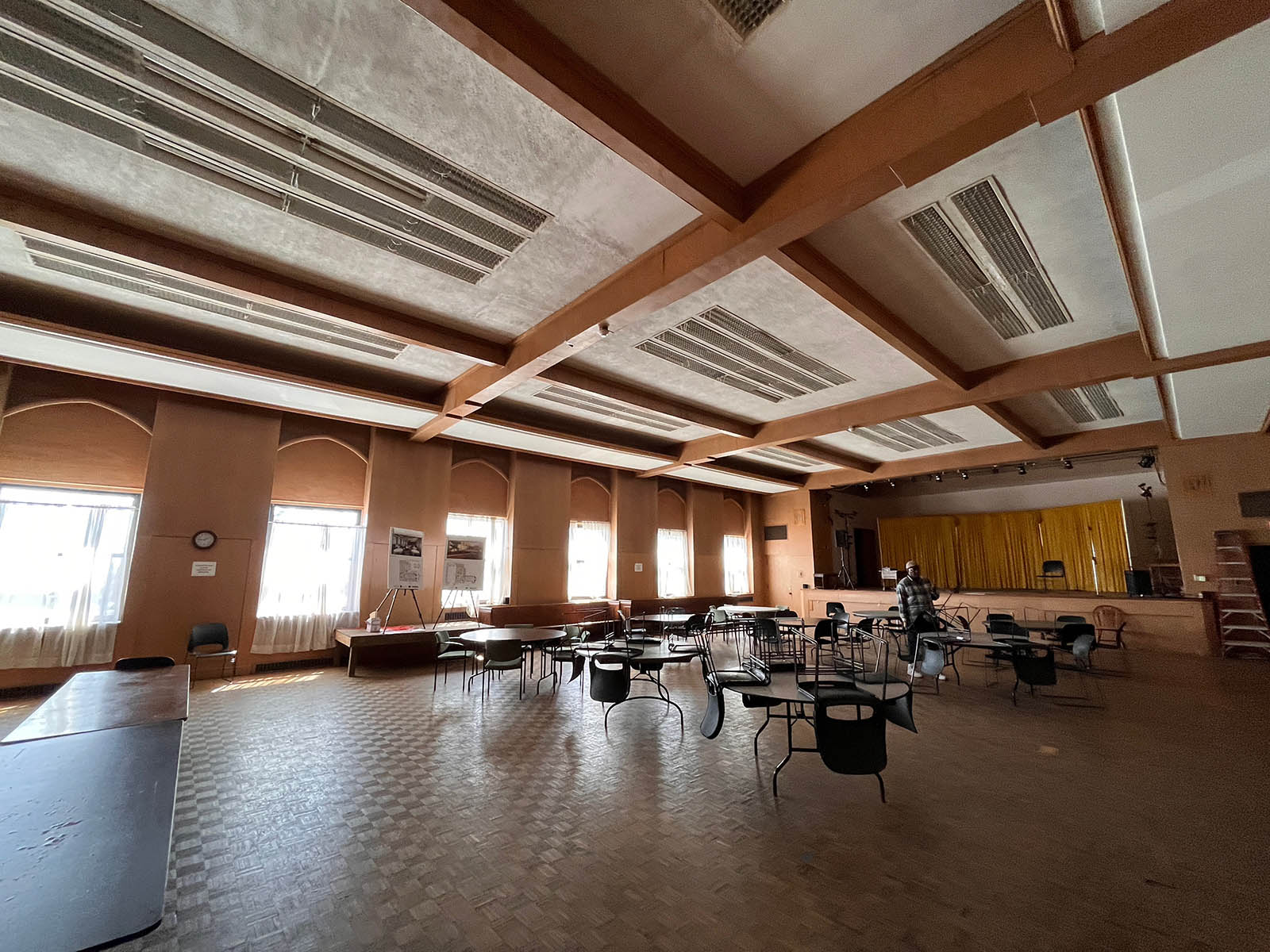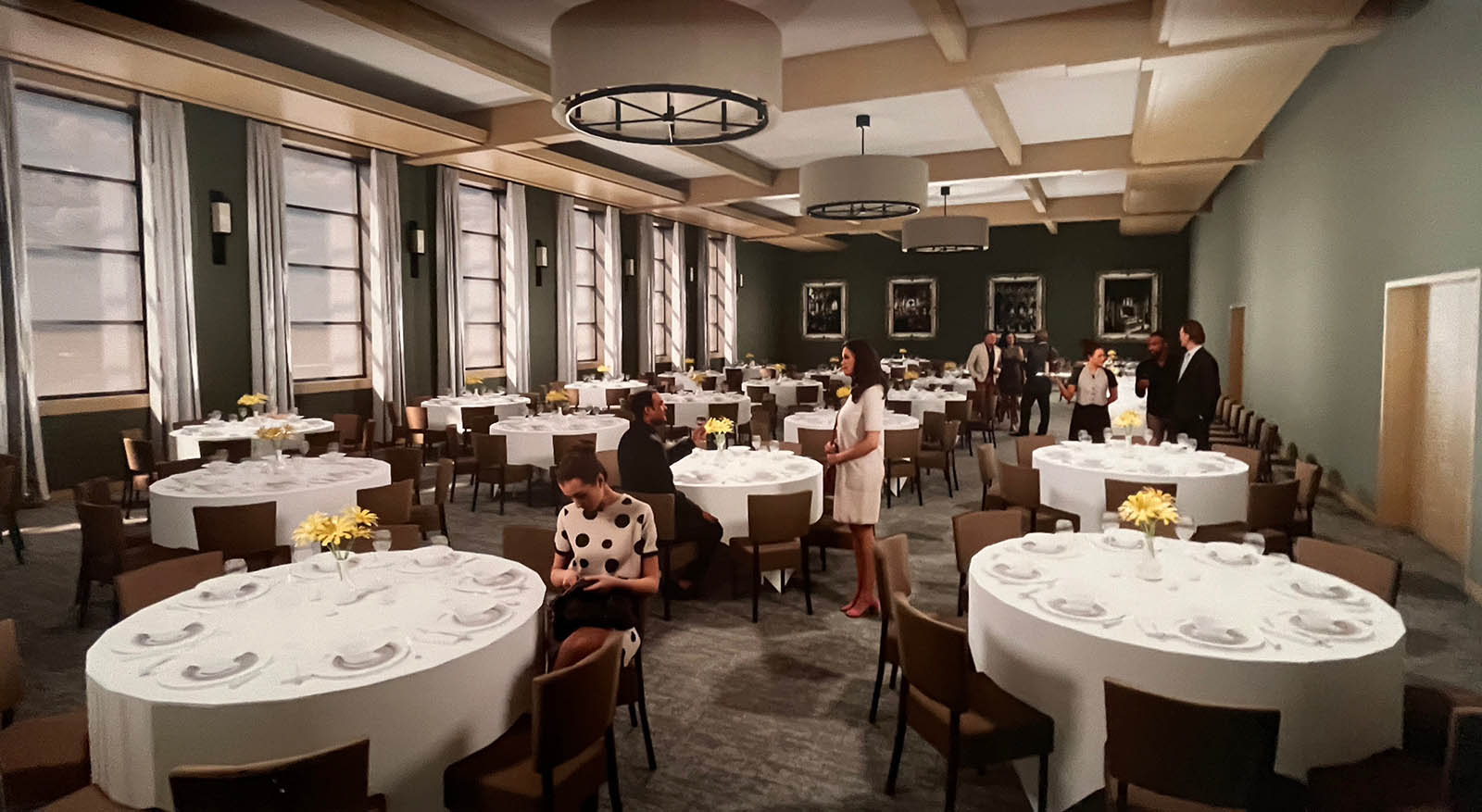 Walk around the side and notice that lack of side windows, other than those clerestory windows grouped in fours in each arched and recessed bay.
Inside, as I said earlier, is quite stunning.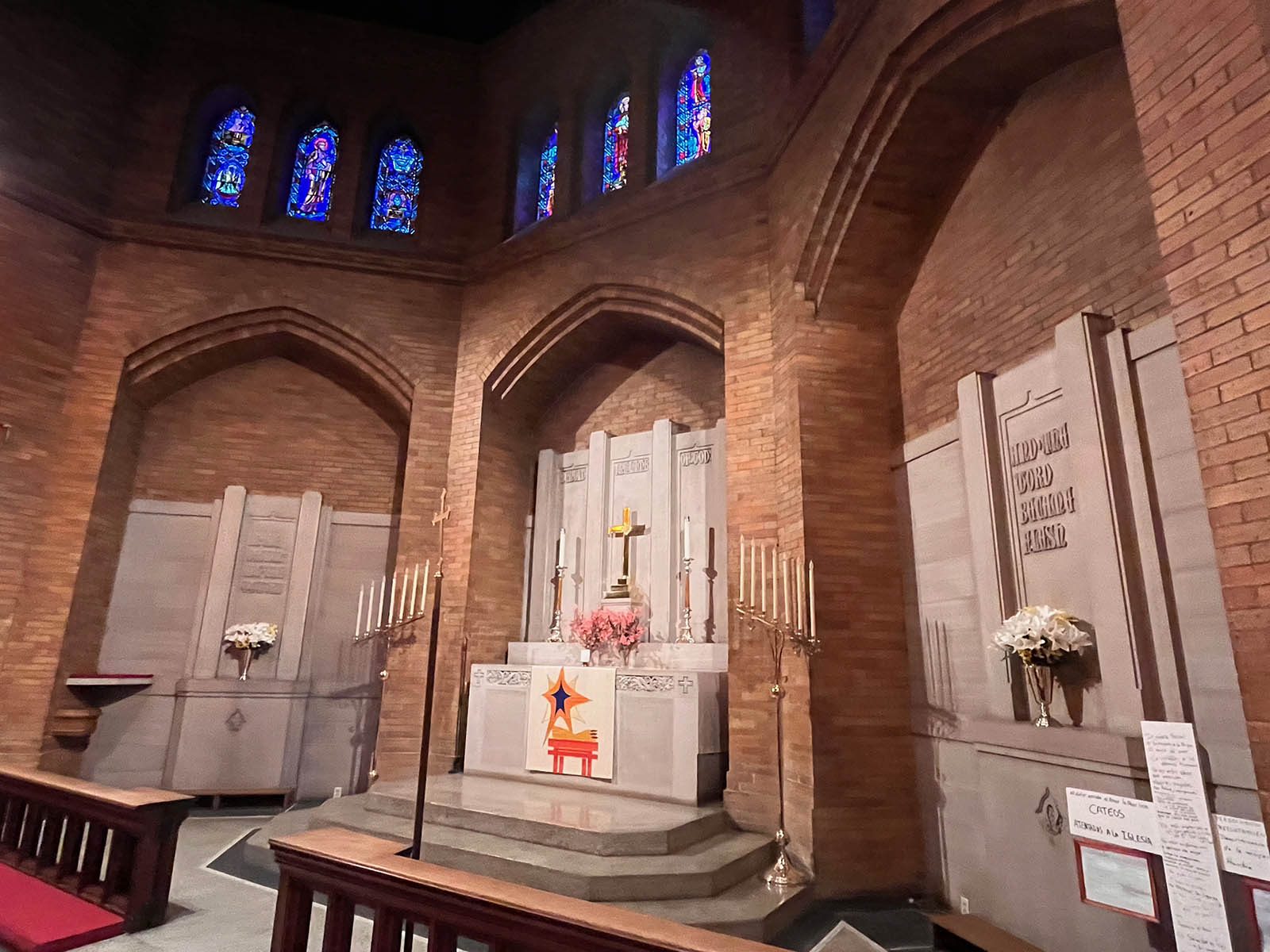 You'd think it would be woefully dark, but it's not. The clerestory windows, combined with that large window above the choir loft allow in plenty.
The narrow side aisles are nestled under arches that feel properly medieval. In the left one is a memorial plaque to the founder, Rev. Frick, that was a source of controversy, says Bates-Froiland.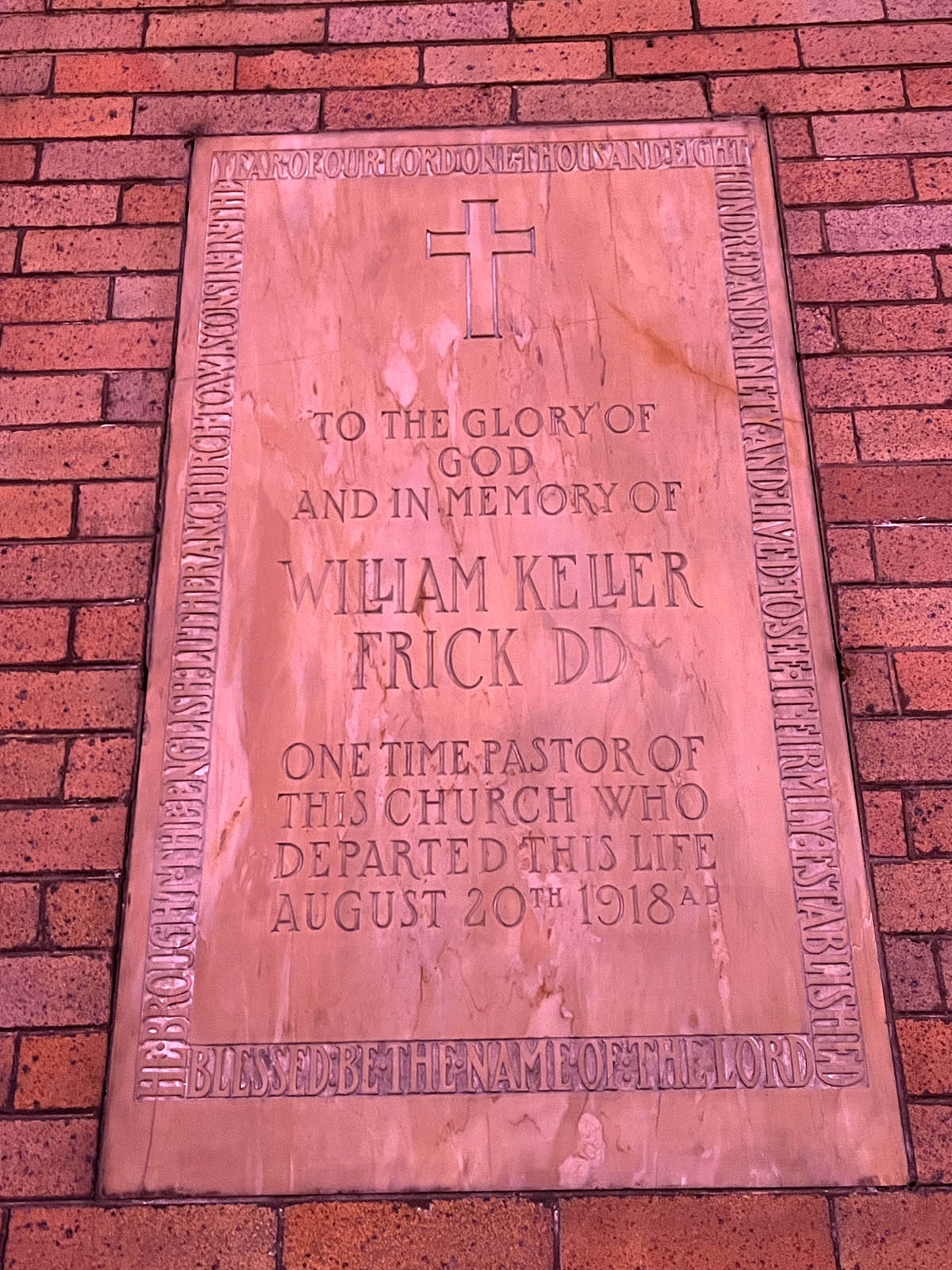 After congregants carefully considered the wording of such a plaque, Frick's replacement told them he'd already ordered a plaque and it was in his office awaiting installation.
Church members were less than pleased to see their founding father described in the memorial as merely the "one time pastor of this church."
Yet, still the plaque hangs.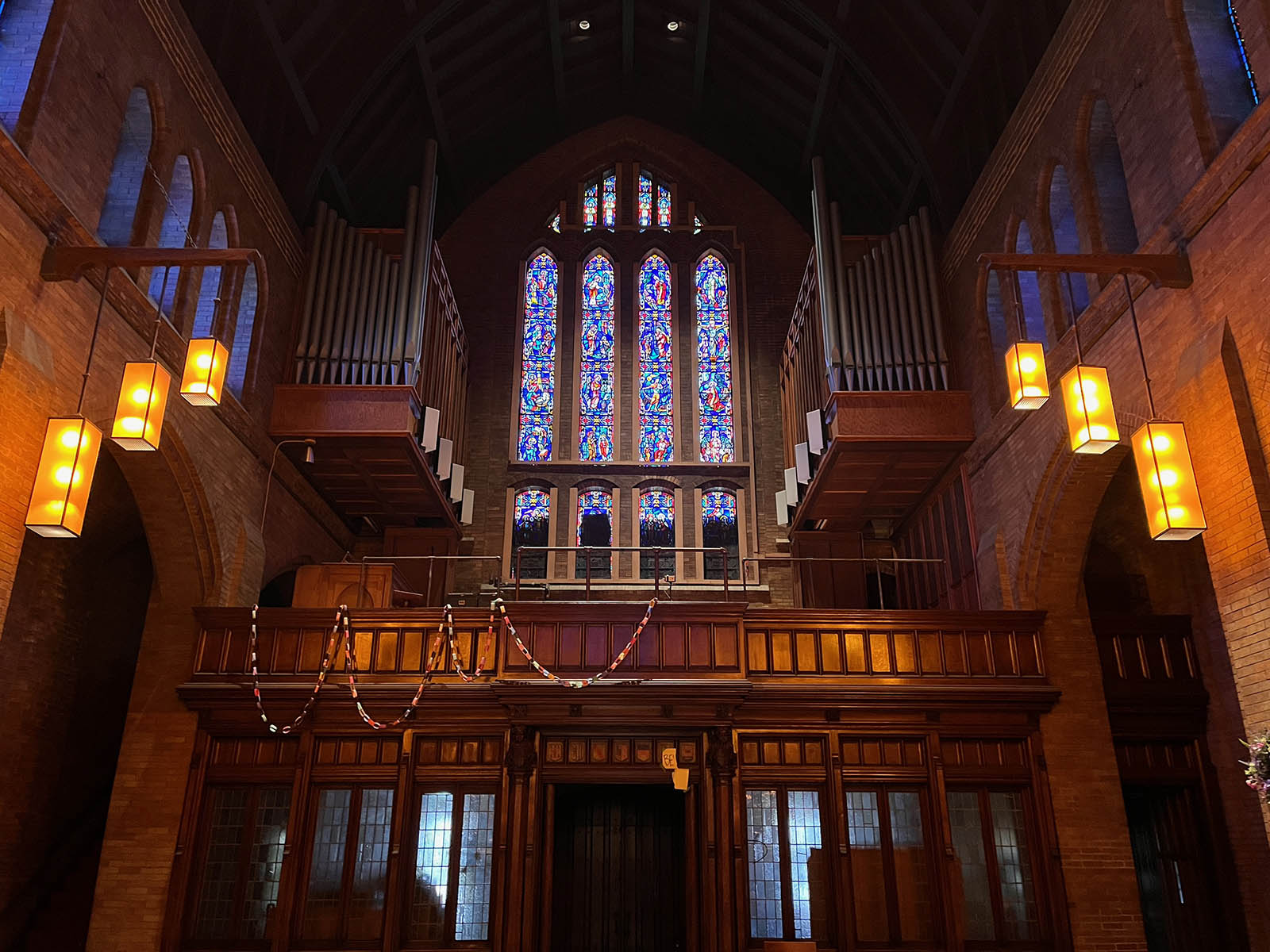 The wooden ceiling, pews, choir loft and screen delineating the narthex – with its semi-opaque leaded glass windows – add warmth. In the narthex is a little historical display and the cornerstone from the 1890 church.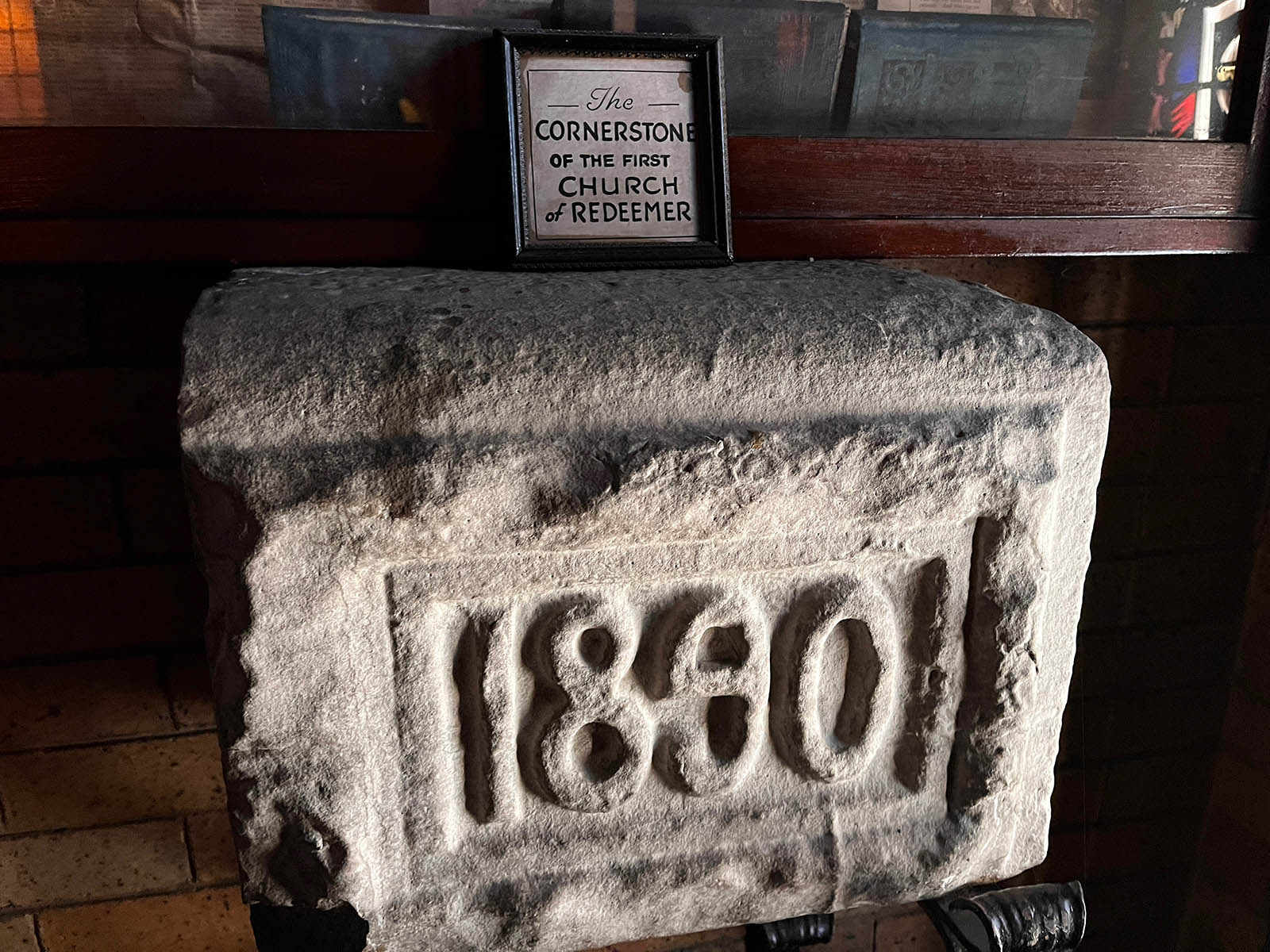 A staircase up to the choir loft is tucked into one corner and at the top in the far corner is a short, narrow door that leads into a tight space with a metal-rung ladder built into one of the walls. (Alas, I did not climb it ... this time.)
What I like best about the tall, narrow interior is that there is no paint, no plaster, only simple, unadorned walls that celebrate the beautiful masonry.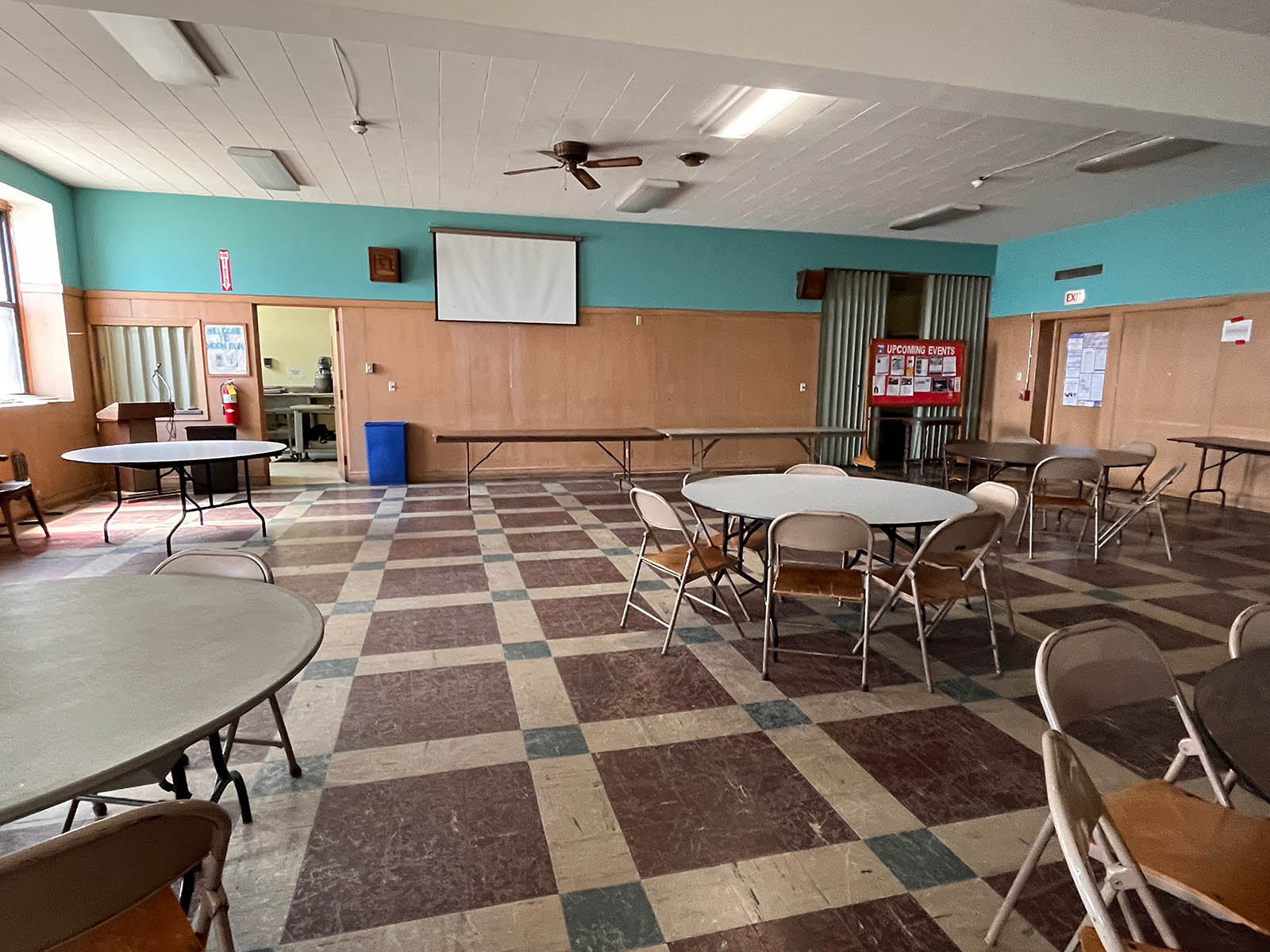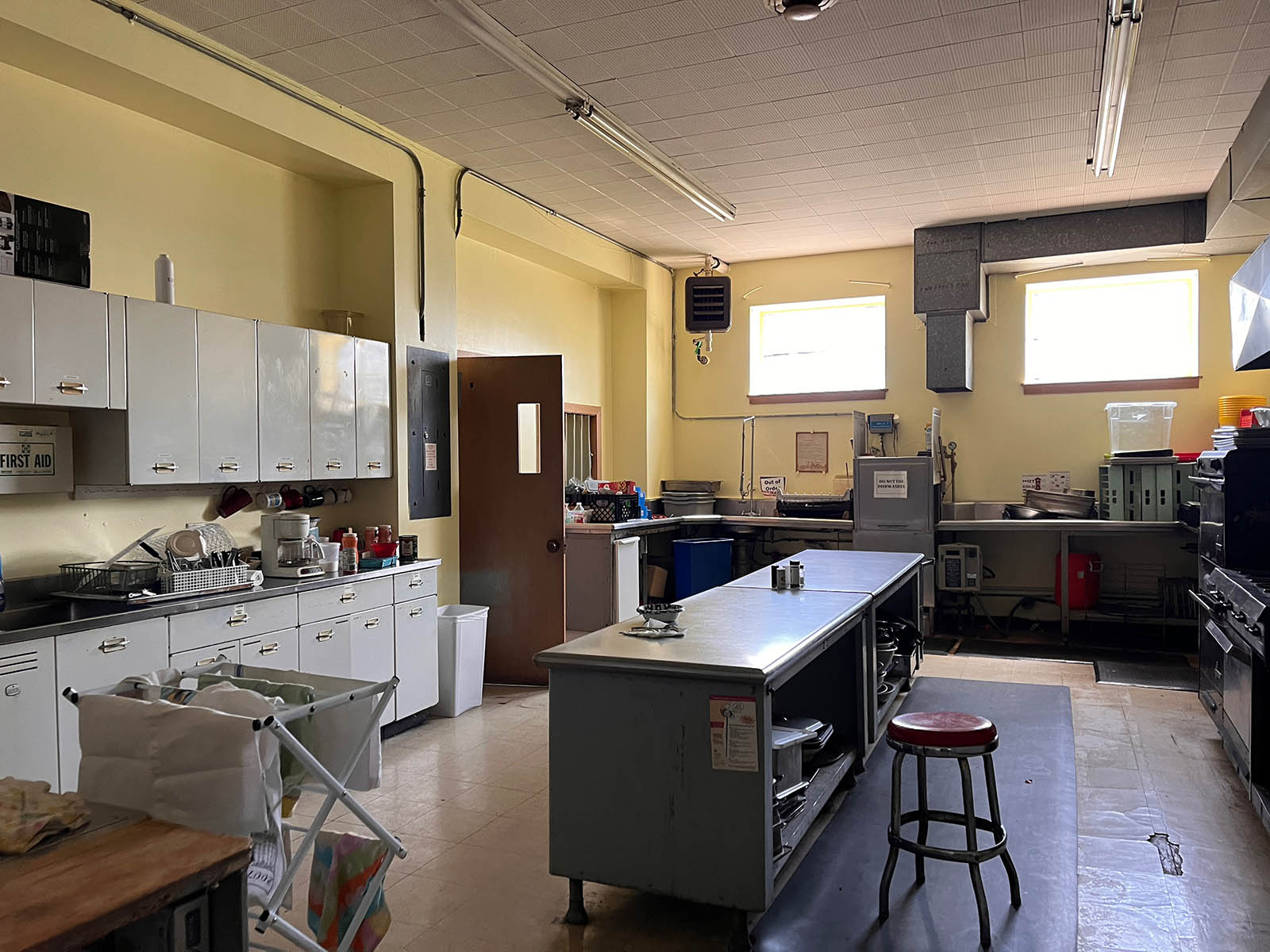 Bates-Froiland shows us a number of other spaces, including the low-ceilinged undercroft – some of which is unexcavated – an even lower boiler room.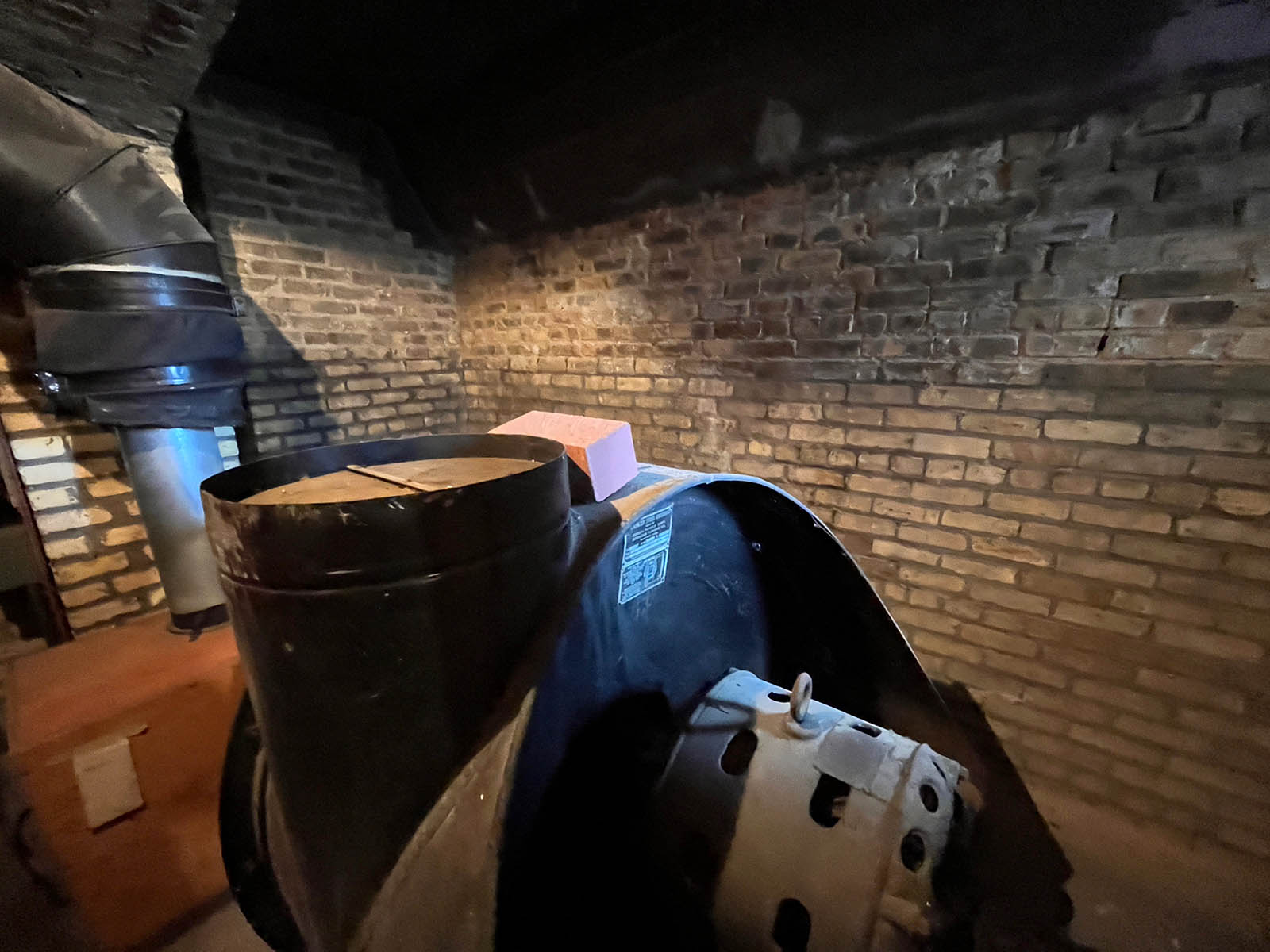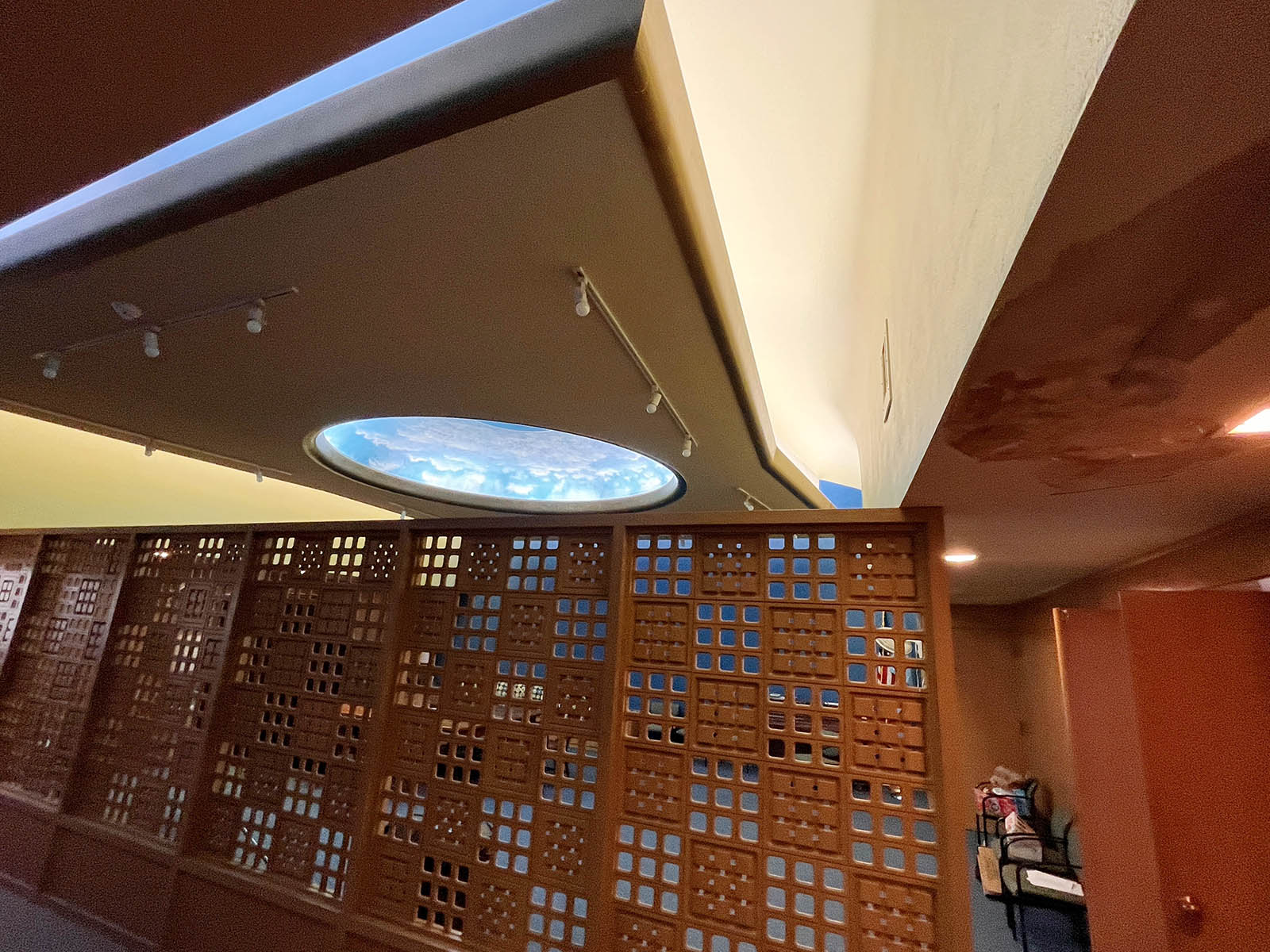 We also see the room that still contains the original organ blower, and spaces in the addition, including the old kitchen, hall and a unique Midcentury Modern "skylight" room that has a dome painted with a daylight sky dotted with puffy clouds.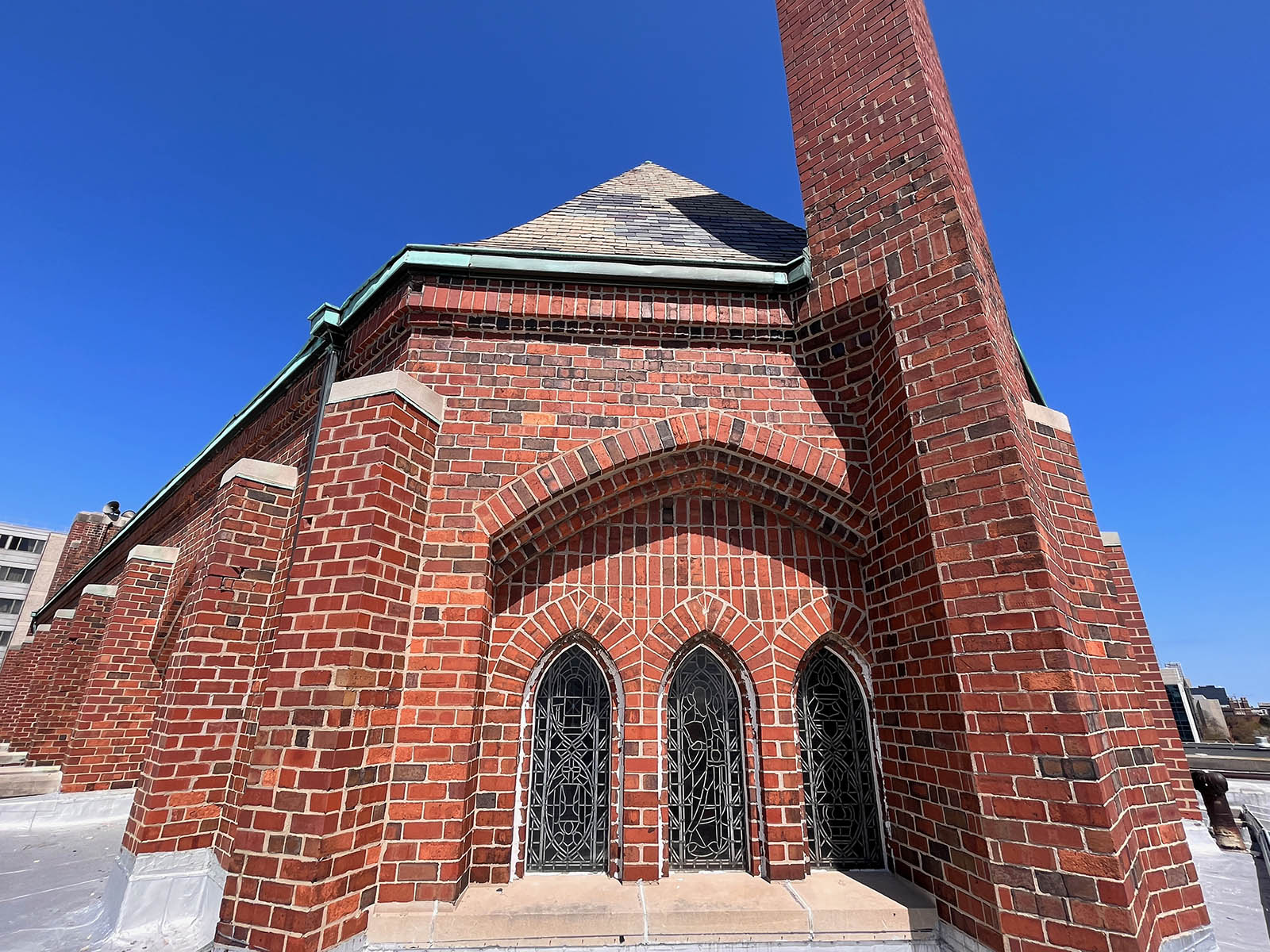 Upstairs we go out onto the roof to see the beehives kept up here and I climb another ladder to get a better view of the exterior of the church and see a solar array that helps power the complex.
As a bonus, I get a panoramic view of the Menomonee Valley and to the southeast and southwest, too.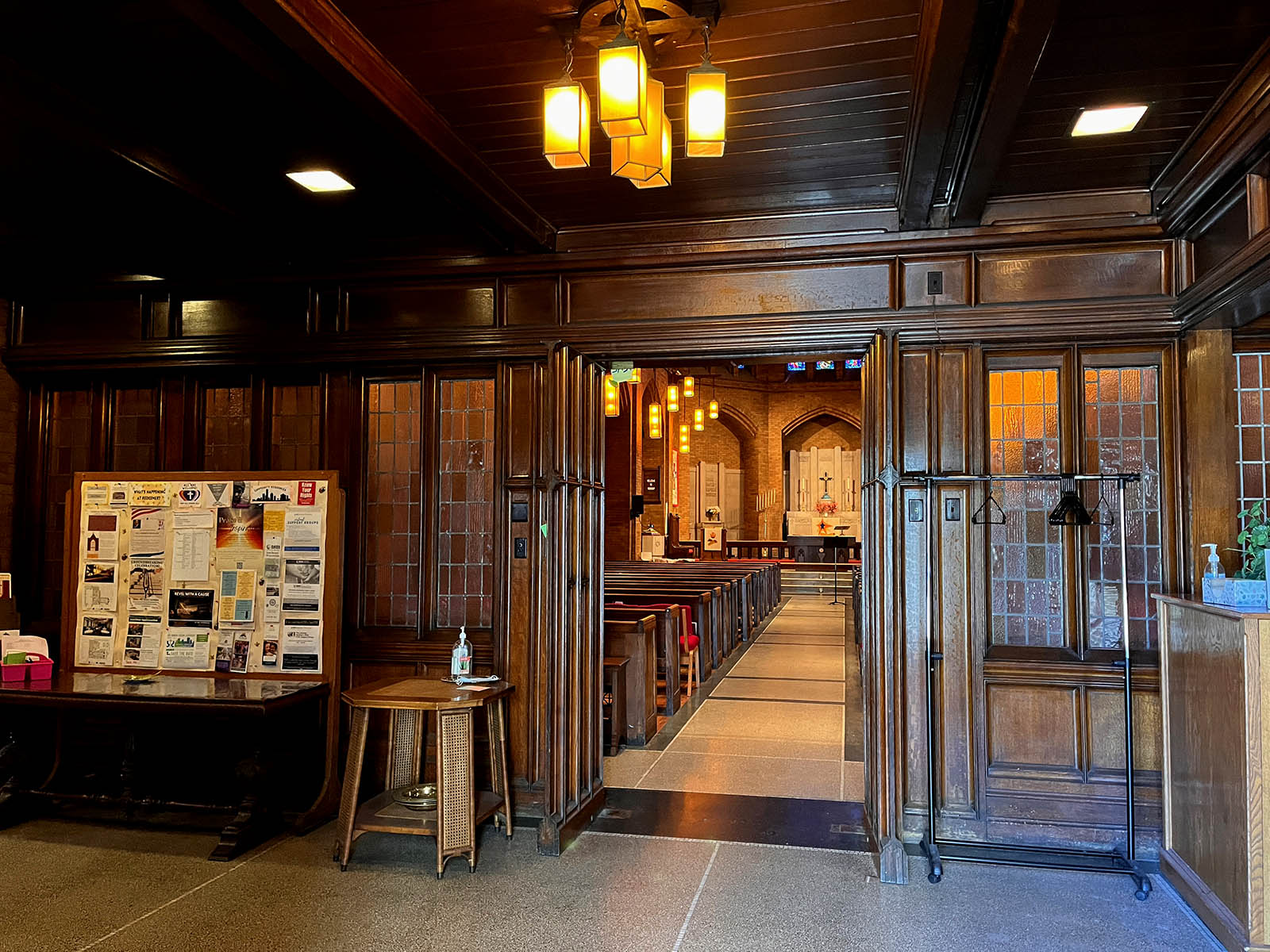 Now that the work has begun and the groundbreaking has taken place, Bates-Froiland and her congregation are looking toward the future.
"What we intend to do is to become another branch of the Bread of Healing Clinic, which had its an original home in the basement of Cross Lutheran at 16th and Walnut," she says. "They've been doing this for 20 years. They are a wonderful learning site for interns from several of the institutions that are raising up doctors and nurses in this area.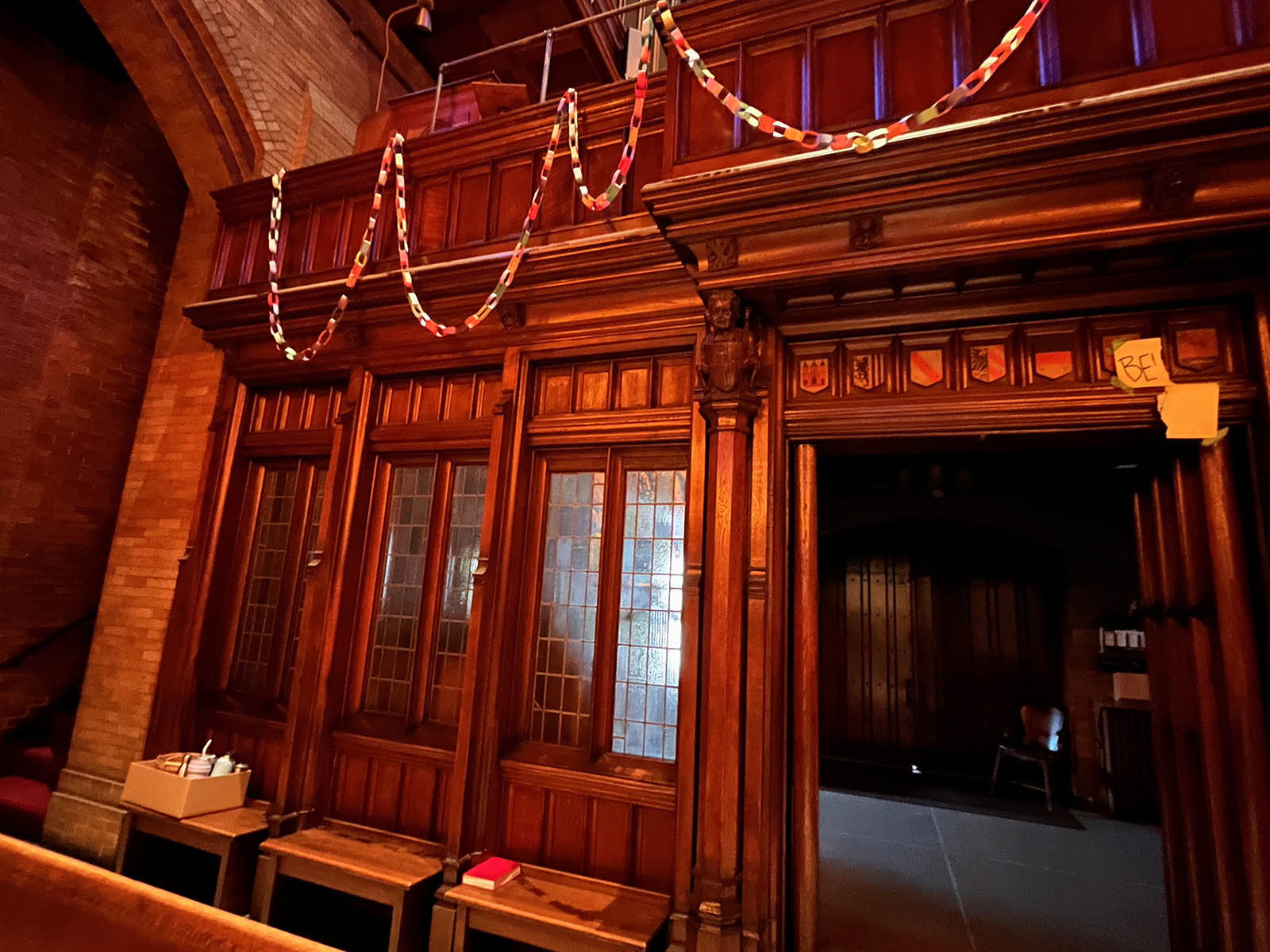 "We've started piloting having someone from Bread of Healing coming to meet our neighbors who are here for the food pantry just to get a flavor for who's here.
"The other thing is that the congregation itself has an openness to talking about mental health. It's very freely discussed from the pulpit, and in all of our Bible studies, and people are open about how it impacts their personal life and the lives of their family members."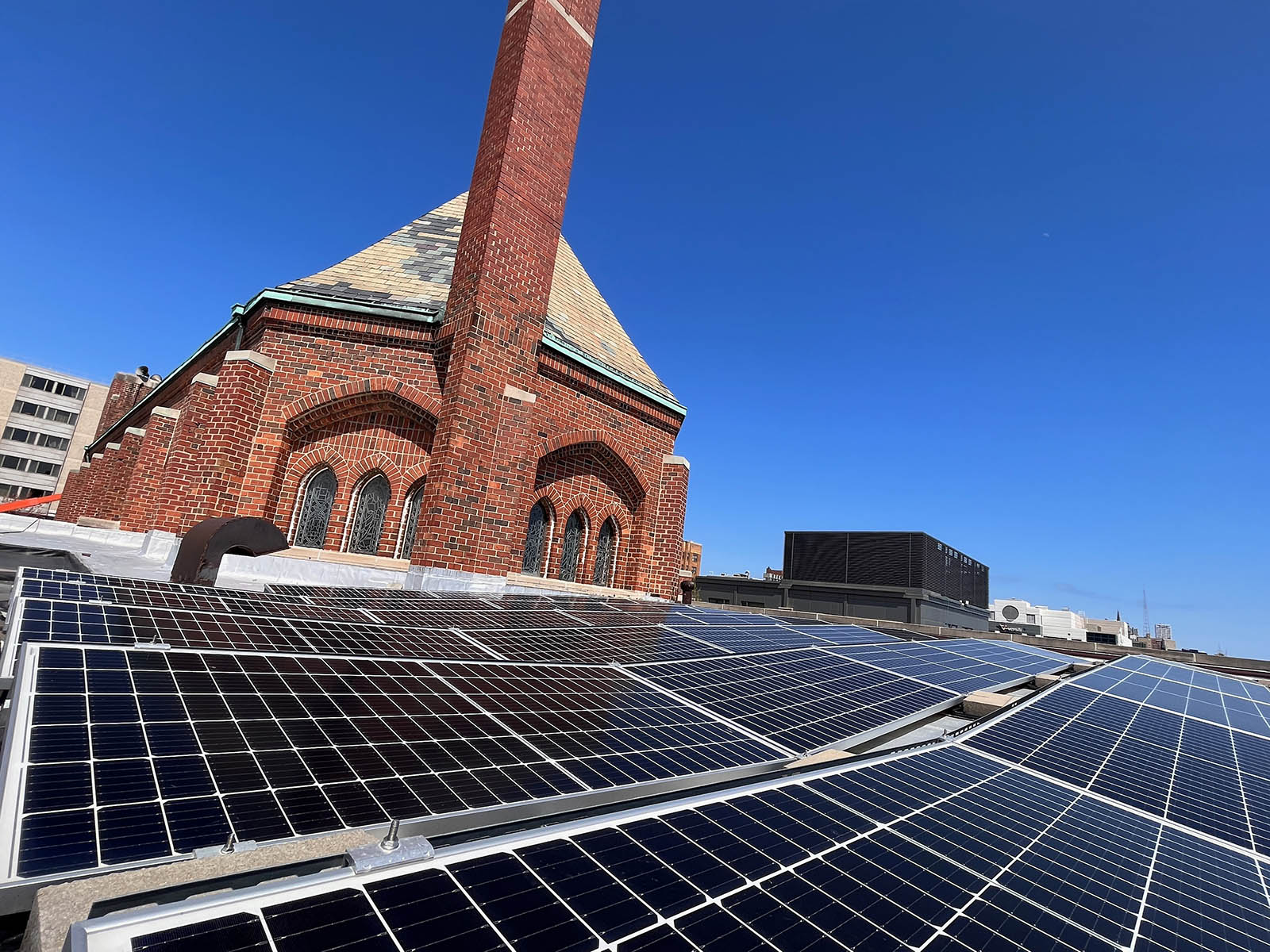 But with a variety of nonprofits active over the years at the site, the congregation and the diverse neighborhood, Bates-Froiland says that Redeemer is always an interesting place.
"I love the the wacky things that happen day by day here," she says. "A pastor's life is marked by sometimes tragedy and real sadness, but often just out of the blue, weird, wild stuff happens.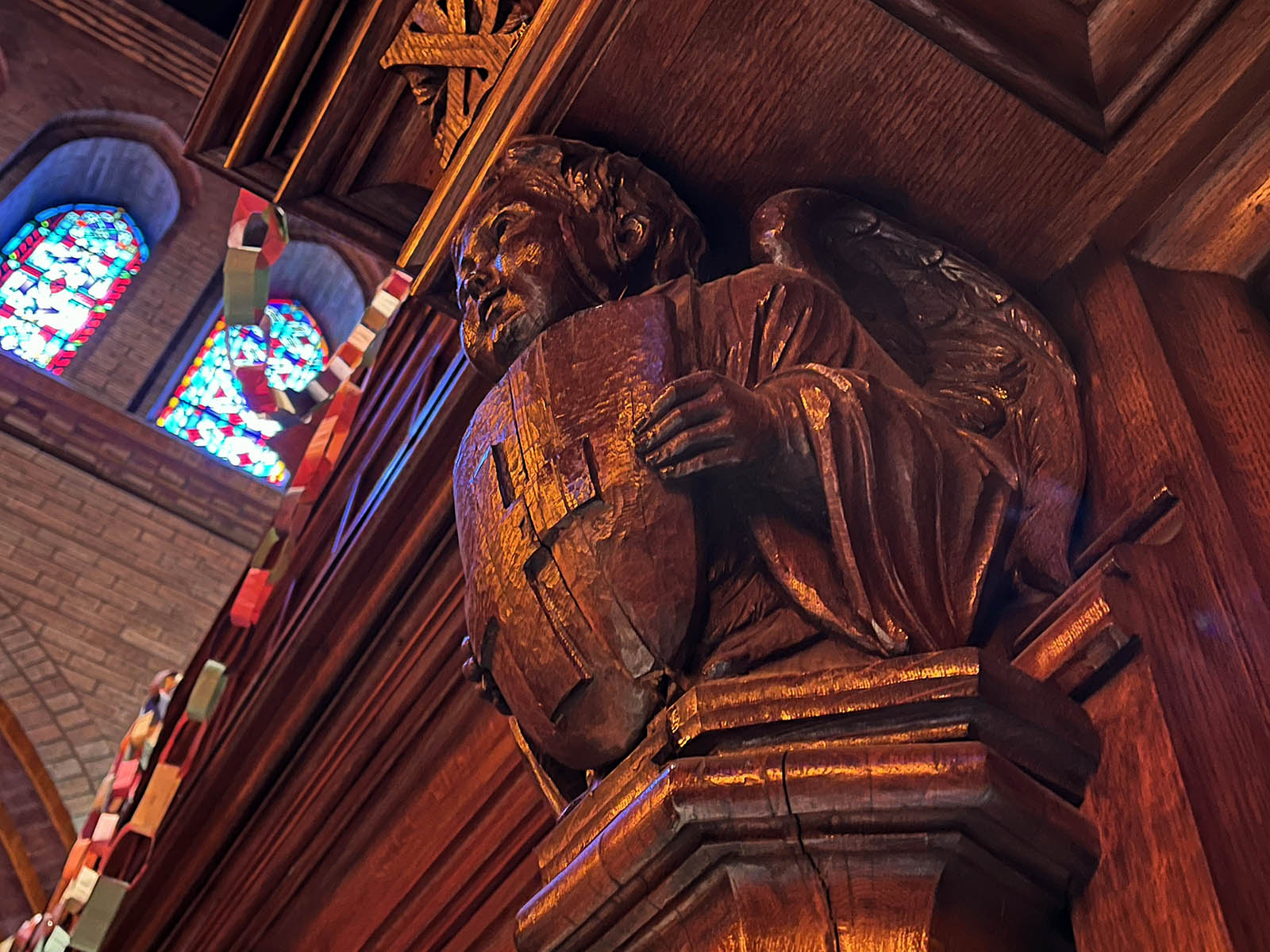 "For instance, yesterday there was a French film crew here to have lunch because they're going to shoot a scene for a movie in our sanctuary on Friday. It's an art film that's being supported by the French government and the title is 'My Heart Beats for No One,' and it's a story about a young man's quest for redemption and connection."
Bates-Froiland has no idea how the filmmakers found Redeemer, but she's happy they did.
"They claim it was a Google search, but I'm not sure," she says. "But that's just one example of how being in this location and being open to working with people, you can have really interesting life and work."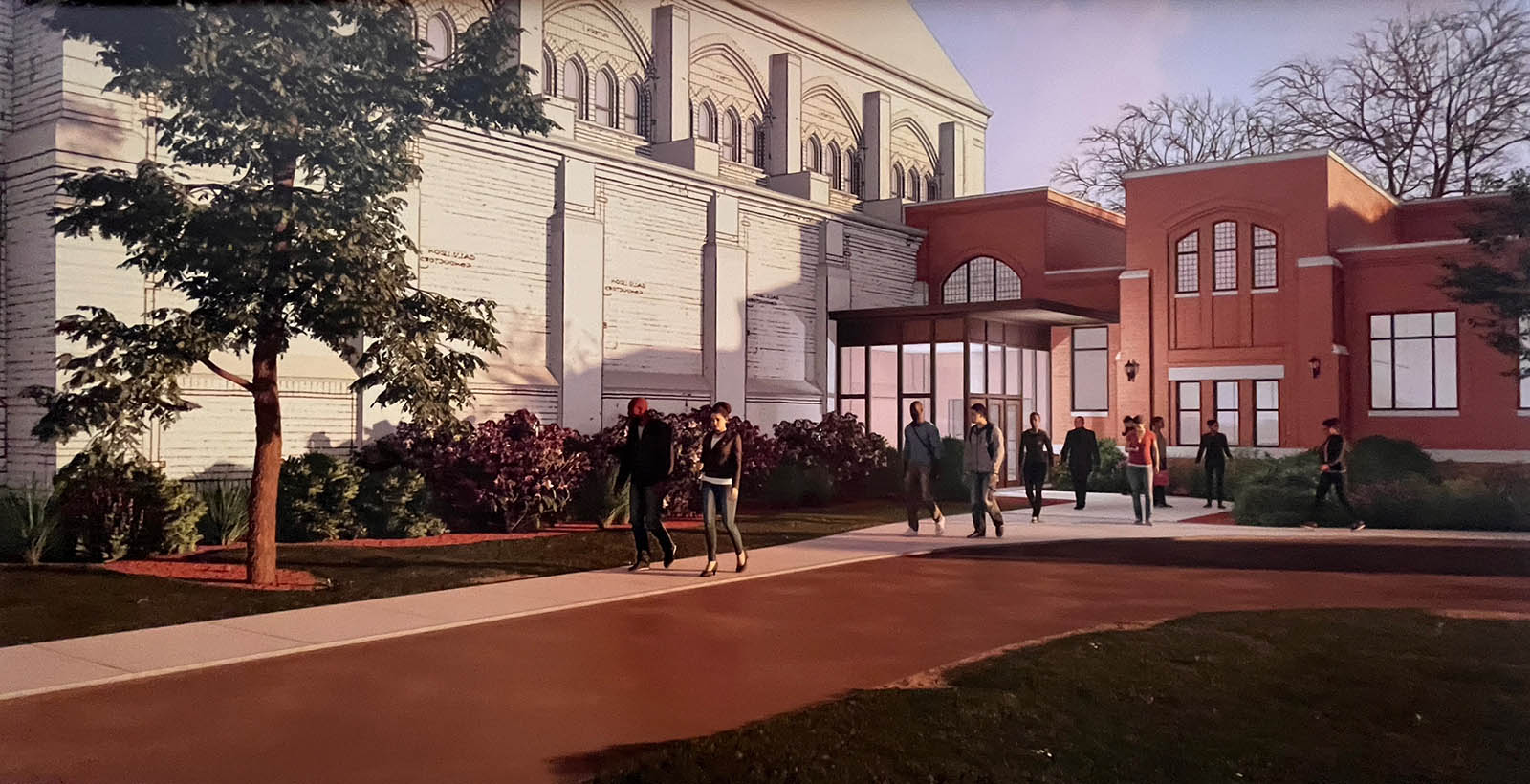 And soon, this lovely old building will get the facelift it needs and deserves, to help it continue its mission in the years to come.
"In my head as I walk through these hallways and these walls and these spaces, I'm imagining what it's going look and feel like in two years," Rev. Bates-Froiland says. "And that gives me a great deal of joy and energy."
Born in Brooklyn, N.Y., where he lived until he was 17, Bobby received his BA-Mass Communications from UWM in 1989 and has lived in Walker's Point, Bay View, Enderis Park, South Milwaukee and on the East Side.
He has published three non-fiction books in Italy – including one about an event in Milwaukee history, which was published in the U.S. in autumn 2010. Four more books, all about Milwaukee, have been published by The History Press.
With his most recent band, The Yell Leaders, Bobby released four LPs and had a songs featured in episodes of TV's "Party of Five" and "Dawson's Creek," and films in Japan, South America and the U.S. The Yell Leaders were named the best unsigned band in their region by VH-1 as part of its Rock Across America 1998 Tour. Most recently, the band contributed tracks to a UK vinyl/CD tribute to the Redskins and collaborated on a track with Italian novelist Enrico Remmert.
He's produced three installments of the "OMCD" series of local music compilations for OnMilwaukee.com and in 2007 produced a CD of Italian music and poetry.
In 2005, he was awarded the City of Asti's (Italy) Journalism Prize for his work focusing on that area. He has also won awards from the Milwaukee Press Club.
He can be heard weekly on 88Nine Radio Milwaukee talking about his "Urban Spelunking" series of stories.