Festival City is hopping this summer! OnMilwaukee's Festival Guide is brought to you by Potawatomi Hotel & Casino. Escape the heat and step inside!
Honestly, 4:15 p.m. seemed a little early for a band as accomplished as The Reverend Horton Heat to take the stage on the first day of Summerfest, 2023.
But maybe the sizzling weather mixed just right for Reverend Horton to bring the heat to kick off the Big Gig.
Daylight aside, RRH's genre-bending blend of psychobilly and straight-up rock n' roll left the lively crowd begging for more. Sometimes, we heard a vibe that evoked Johnny Cash or the Stray Cats. Other times, leader singer and master guitarist Jim Heath breezed effortlessly through covers, like Carl Perkins' "Right String, Wrong Yo Yo" and Motörhead's "Ace of Spades."
And "Five-O Ford" wasn't a cover, but it sounded like a sequel to "Hot Rod Lincoln." The crowd ate it up.
No matter what they played – and they packed 16 songs into only 75 minutes, RHH did it so skillfully and even playfully that the band's genuine affection for each other shined through the whole time.
Heath, a.k.a., the Reverend, still looks the part in his lime green jacket with purple lapels and flames licking up the sides, matching the furious fingering on his guitar. To his left, Jimbo Wallace used his black, upright bass like an extension of his own body. And behind them both sat skilled session drummer Jonathan Jeter, keeping the trio fully in sync throughout some mighty tricky licks.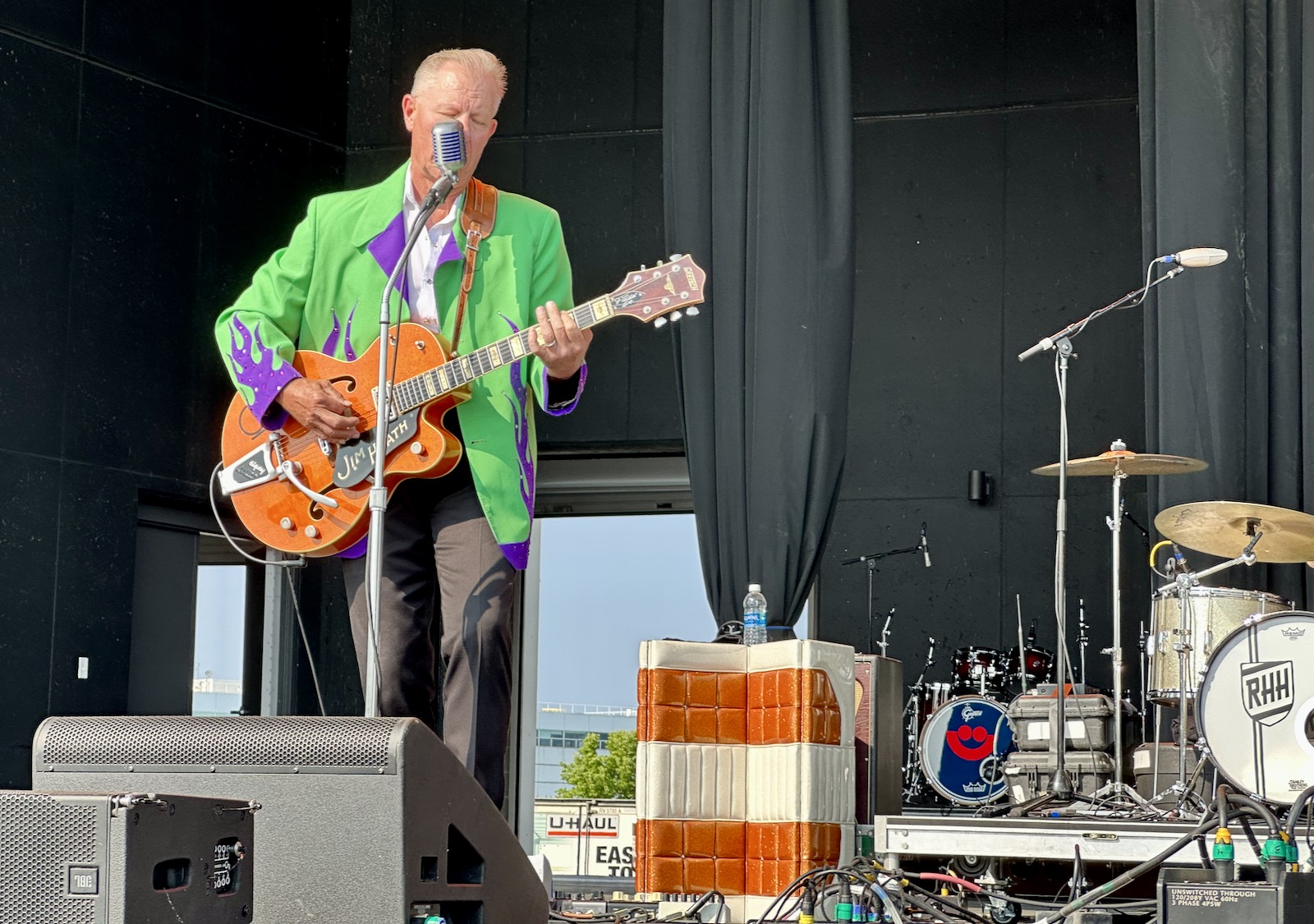 Dallas native Heath addressed the question we all wondered, as the sun beat down on the band that's been putting on a a veritable clinic of nouveau rockabilly for 37 years ago.
"People ask, 'Don't you get hot in that jacket?'" he said part way way through the set. "We're from Texas. This is like the snowy white north to us."
For me, it was the first time I've seen The Reverend Horton Heat, so while I knew a handful of their songs, I didn't know how what to expect in terms of stage banter. Fortunately, I found two members of the OnMilwaukee Squad, who had seen RHH live some 20 times, and they told me that while it's typical for Heath to play guitar sitting atop Wallace's bass, the chattiness between tunes was more playful than usual.
In other words, you could tell that this band really is a group of friends, and that made the experience more fun for the fans, too.
What really stood out to me is how dense RHH sounded with only three members, as well as their ability to slide into hits like "Psychobilly Freakout" and then a harder rock sound like "400 Bucks."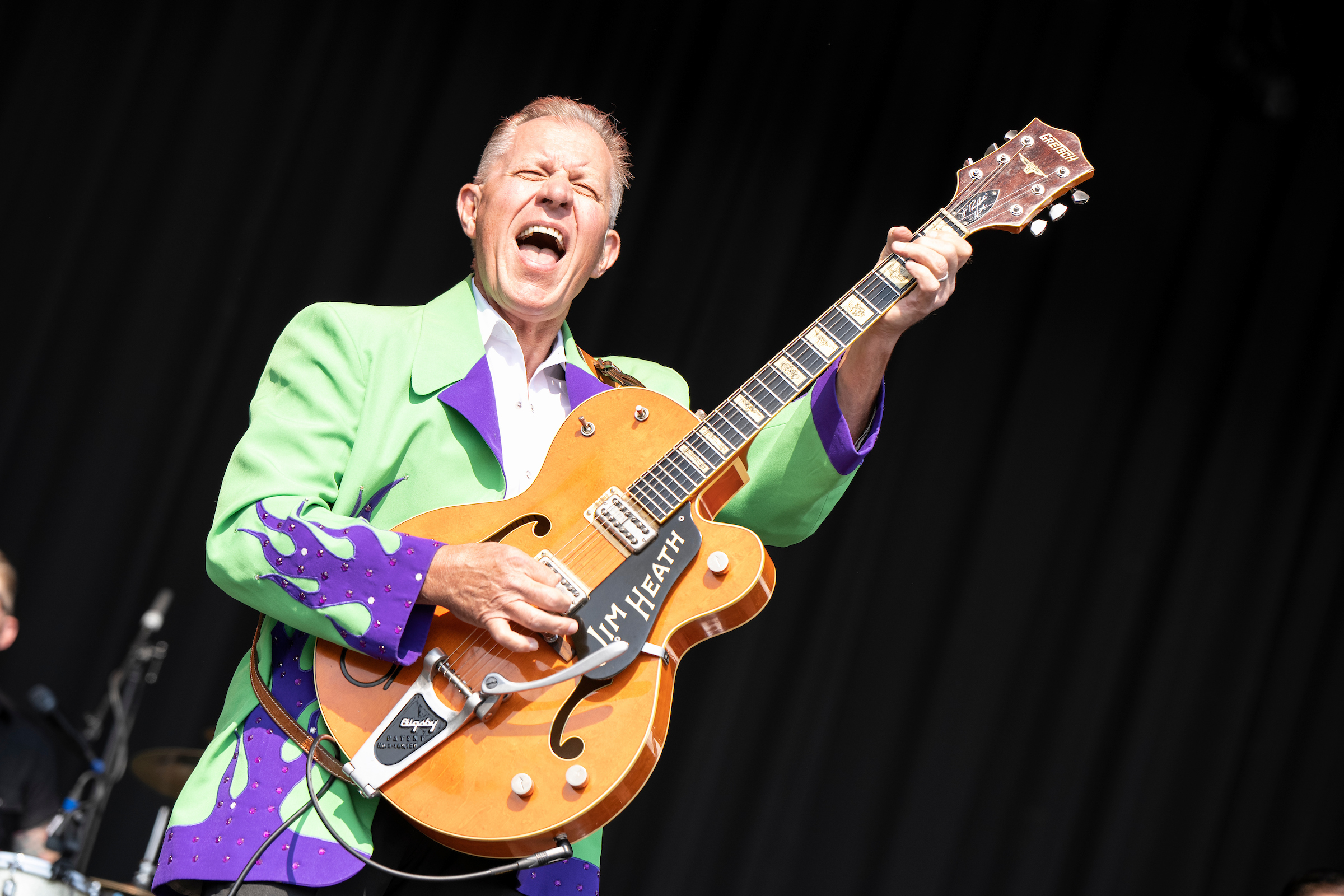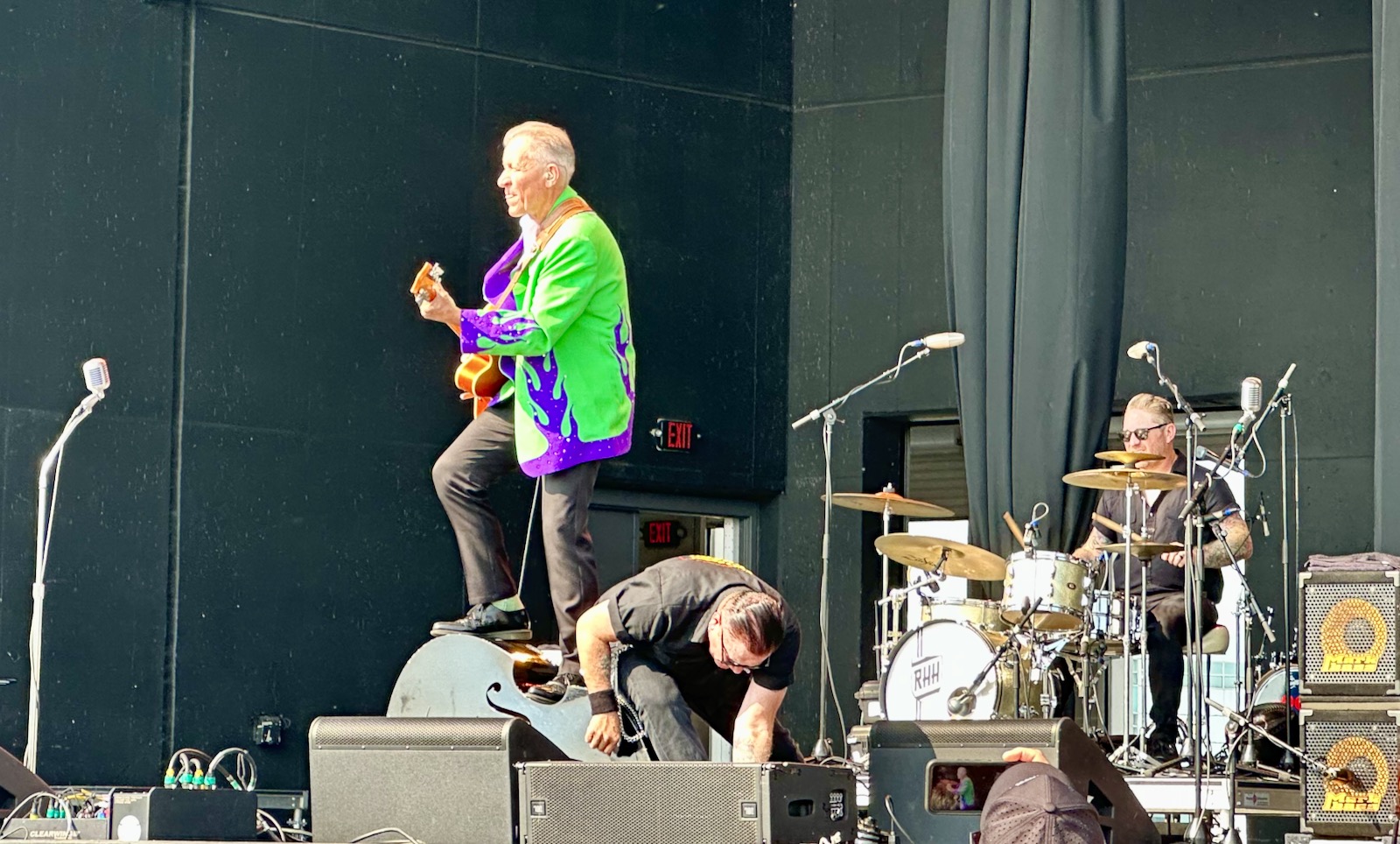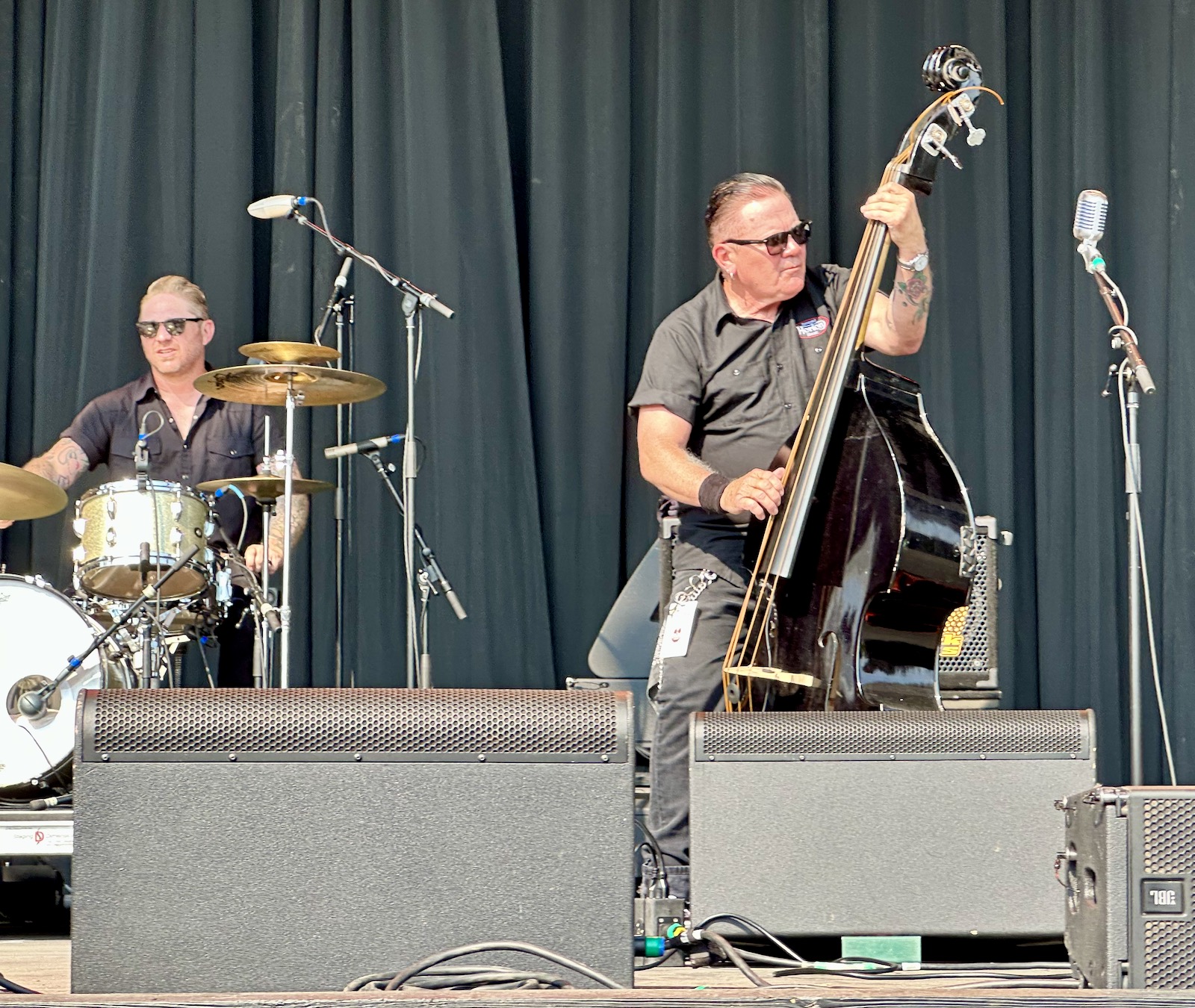 Heath made sure to credit his bassist with songs like "Jimbo" and "In Your Wildest Dreams." I hoped they'd play "You've Got a Friend In Jimbo," but alas, it wan't meant to be.
In the end, Heath explained that the swing and rockabilly movement of the late '90s that exploded across mainstream music, with peers like Cherry Poppin' Daddies, was great for his genre … but RHH was just a little ahead of its time. When they launched into "Martini Time," it certainly evoked memories of movies like "Swingers," but Heath made it clear that even after all these years, they're not stopping what they do best.
While they played songs off the first album, "Smoke 'Em If You Got 'Em," recently re-issued on vinyl by Sub Pop, they also played songs off their new record – covers of classics by musicians they knew and respected (hence the Carl Perkins tune; they once opened for that legend).
And ending with Ace of Spades – a version that sounded maybe better than the original – was a cool touch. Keep in mind that Reverend Horton Heat once also opened for Motorhead, and has backed punk pioneers like Jello Biafra.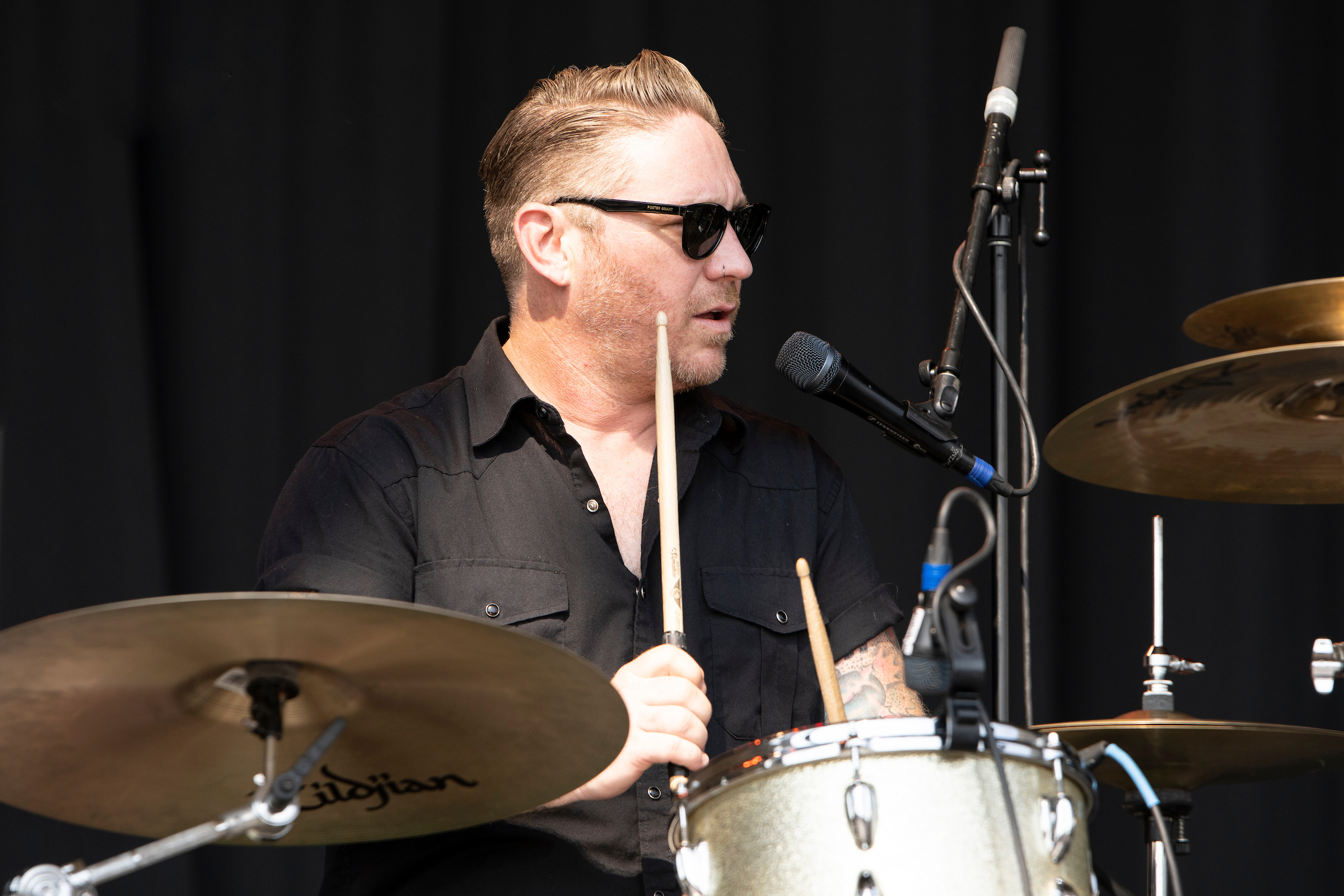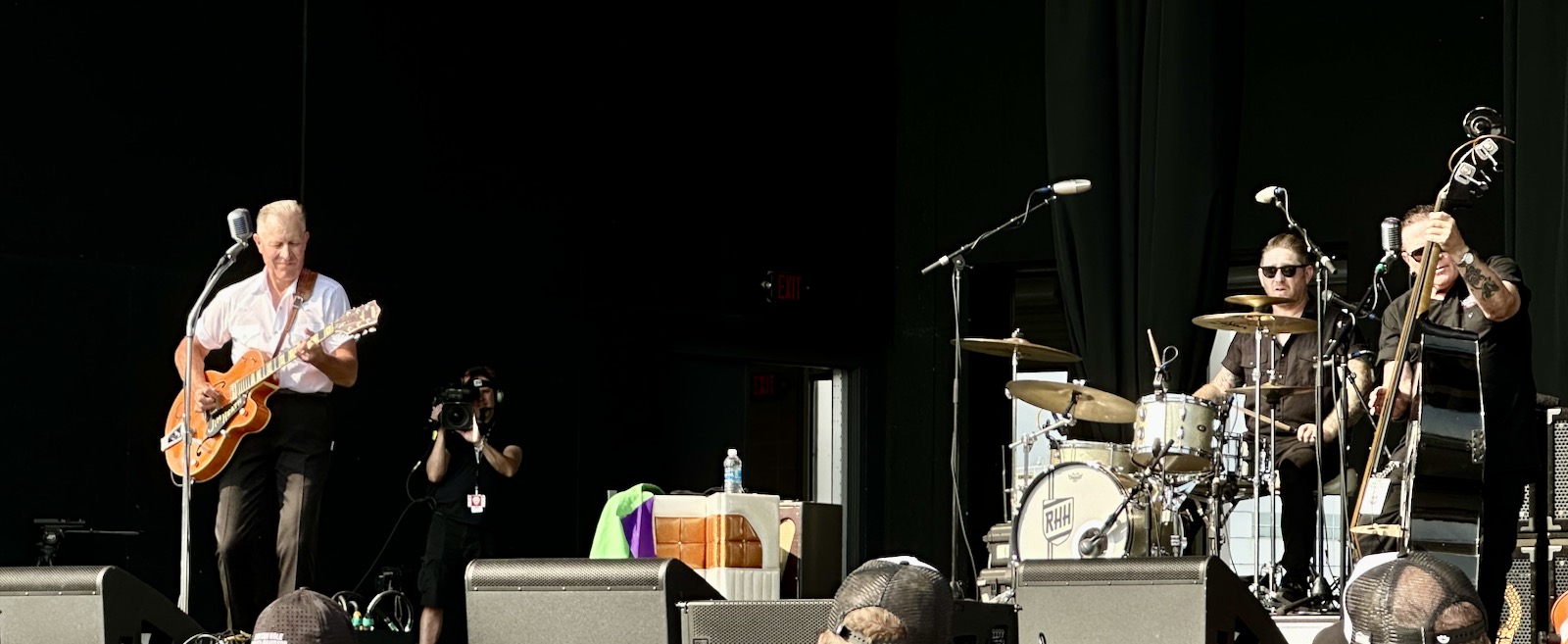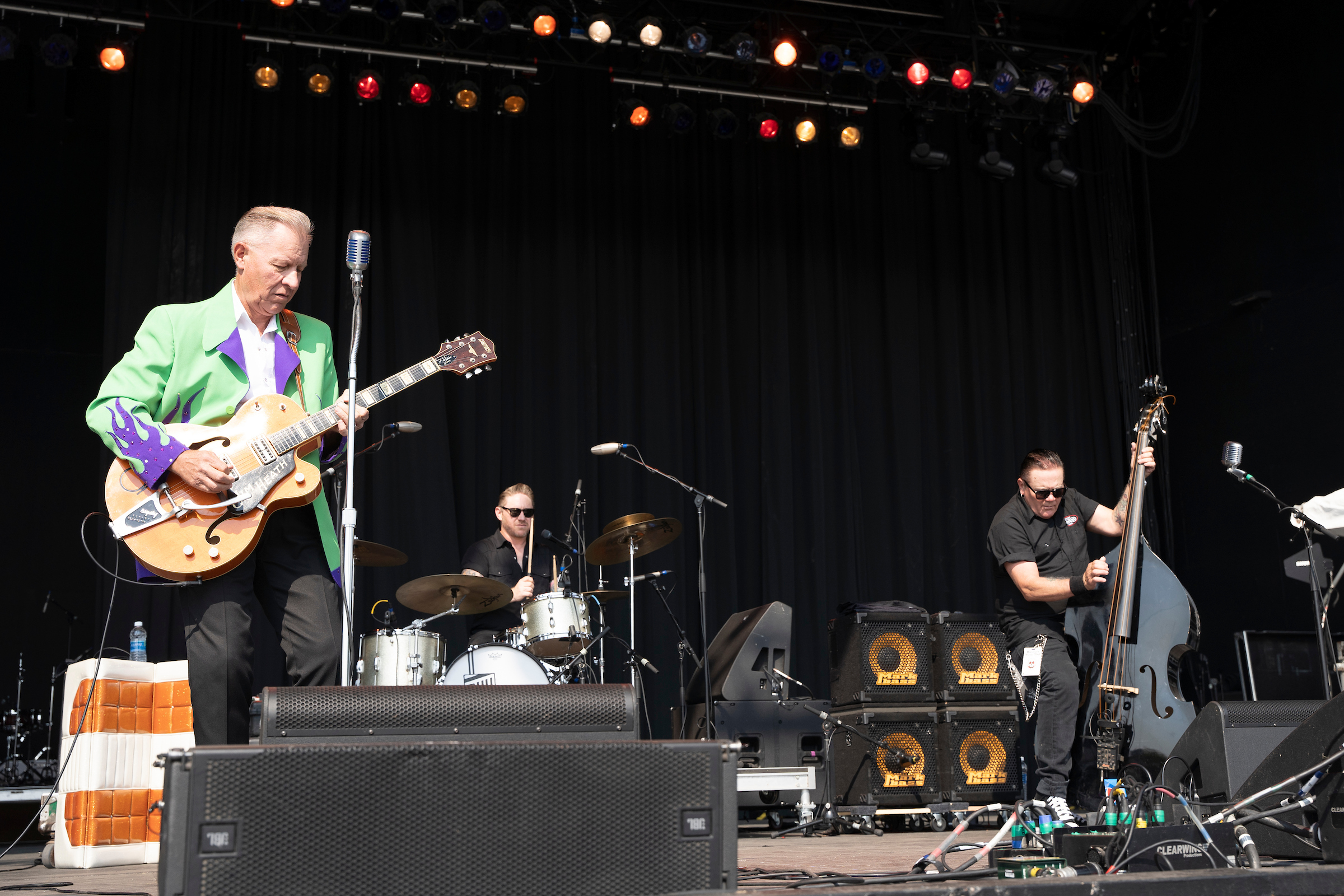 With slicked back hair and a cool Texan vibe, they fully looked the part, but Reverend Horton Heat is a band that doesn't easily fit in just one box. Even at a weekday afternoon show at the US Cellular stage, fans in attendance knew this – and were treated to quite a gift as Summerfest began its 55th season strong.
Set List:
Baddest of the Bad
Big Little Baby
Where In The Hell Did You Go With My Toothbrush
Five-O Ford
Baby, You Know Who
Psychobilly Freakout
Big Red Rocket Of Love
Jimbo
In Your Wildest Dreams
It's Martini Time
Right String, Wrong Yo Yo
Only Life
Let Me Teach You How To Eat
400 Bucks
Galaxy 500
Ace of Spades

Andy is the president, publisher and founder of OnMilwaukee. He returned to Milwaukee in 1996 after living on the East Coast for nine years, where he wrote for The Dallas Morning News Washington Bureau and worked in the White House Office of Communications. He was also Associate Editor of The GW Hatchet, his college newspaper at The George Washington University.
Before launching OnMilwaukee.com in 1998 at age 23, he worked in public relations for two Milwaukee firms, most of the time daydreaming about starting his own publication.
Hobbies include running when he finds the time, fixing the rust on his '75 MGB, mowing the lawn at his cottage in the Northwoods, and making an annual pilgrimage to Phoenix for Brewers Spring Training.