While breweries typically acquired land and built tied house taverns to boost their beer business, many of these buildings found other uses and often became anchors of their communities.
One such example is the former Schlitz tied house on the southwest corner of Clarke and Fratney, which has, for many years now, been home to the Riverwest Co-op, 733 E. Clarke St.
Tied houses were taverns owned by breweries and leased to operators who would sell only that brewery's products.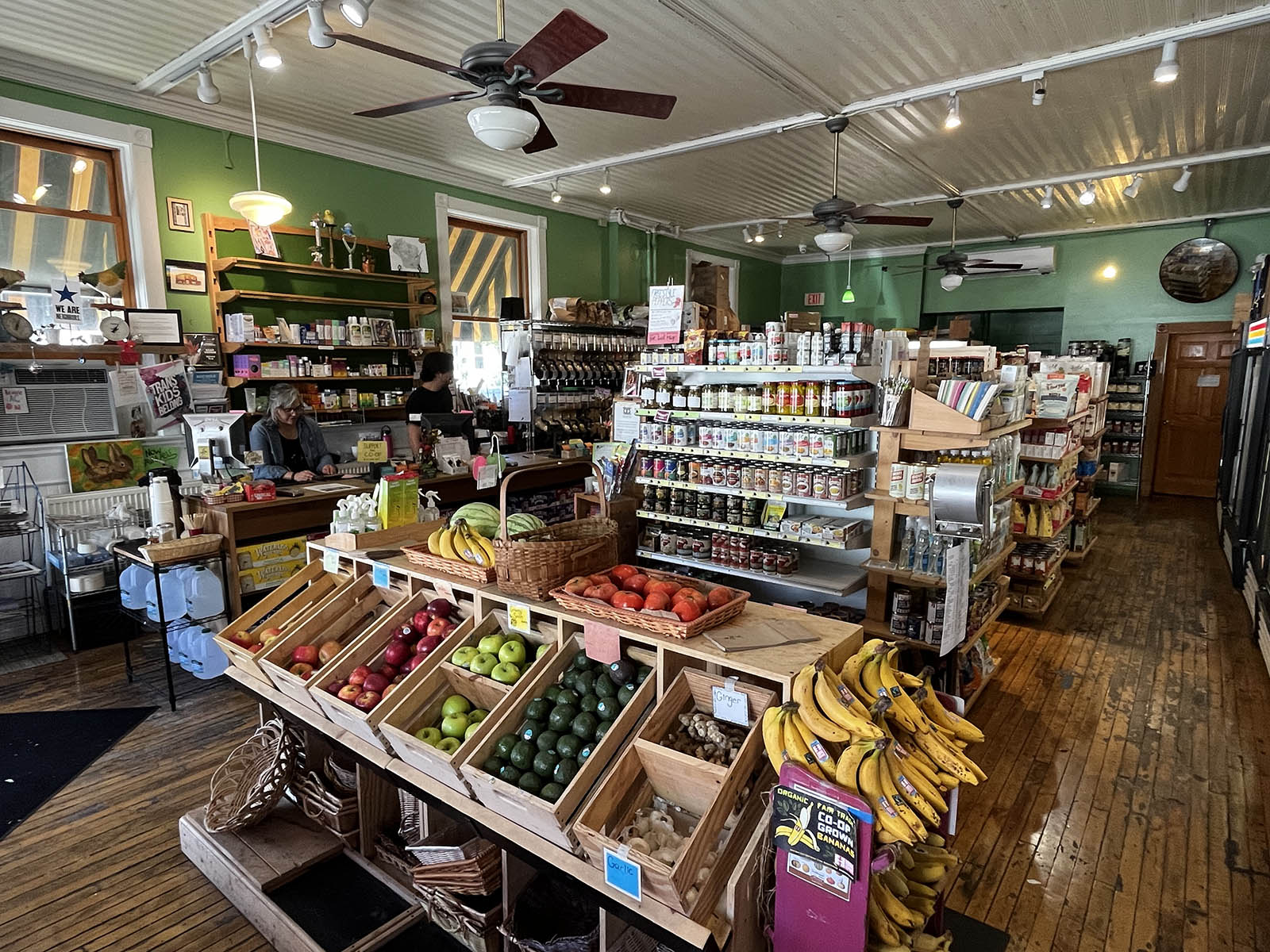 Though the building started life in 1904 as a tavern, it pivoted to use as a grocery store at the start of Prohibition and has served a variety of purposes – only one of them a bar – since that time.
The neighborhood grocery cooperative opened on Nov. 3, 2001 and has been serving the community for more than two decades, but times have been tough lately, says board treasurer Wendy Mesich, who has been involved since the beginning.
In July, the co-op announced that the small cafe that occupied a single-story former garage addition since 2004 was closing, at least temporarily and that the grocery store also needed a boost.
The issues affecting the rest of the world – supply chain issues, inflation, staffing problems – were hitting close to home.
"All of the above," says Mesich. "The store and the cafe hadn't been showing a profit for a couple years and we had hired a cooperative consulting form called Columinate and had gotten through part of the refresh ideas that they had given us and planed. And we're about to announce that and then move into the second stage, and COVID hit.
"So we came in (to the pandemic) running a loss. But I felt like we were getting to a better place, and then the massive distribution issues hit. All of a sudden we were getting a third of our product that we ordered."
But, says, Mesich, the news of the cafe shuttering has alerted the neighborhood, which has shown support, and the co-op – while offering some grab-and-go options – is renting the cafe kitchen to an outside operator to generate some income.
"Even though we've been telling people for a year, two years, that things are hard, I think actually just having to close the cafe like that made an impact on people's lives in a way that they're like, 'Oh, what can I do now?'
"So our membership has increased," adds Mesich. "We didn't lose money in July ... for the first time in probably almost two years. Because we're telling our membership, we're being transparent about it."
Ultimately, the co-op plans to run the cafe space again itself, but for now it's serving as a means for helping get other businesses off the ground.
"The goal is to use it as an incubator," says Mesich, who has been working with a local soup maker, The Ladle Lady.
"She uses the kitchen space at Riverwest Pizza and has a lease there, but she's doing popups here (on Fridays). And then just trying to fill it in like that, and keep the space activated."
A little history
The space is part of that 1904 brick corner tied house designed by Schlitz's preferred architects, Kirchhoff and Rose. It was built by mason John Schramka and the carpentry was overseen by contractor Charles Getzkow.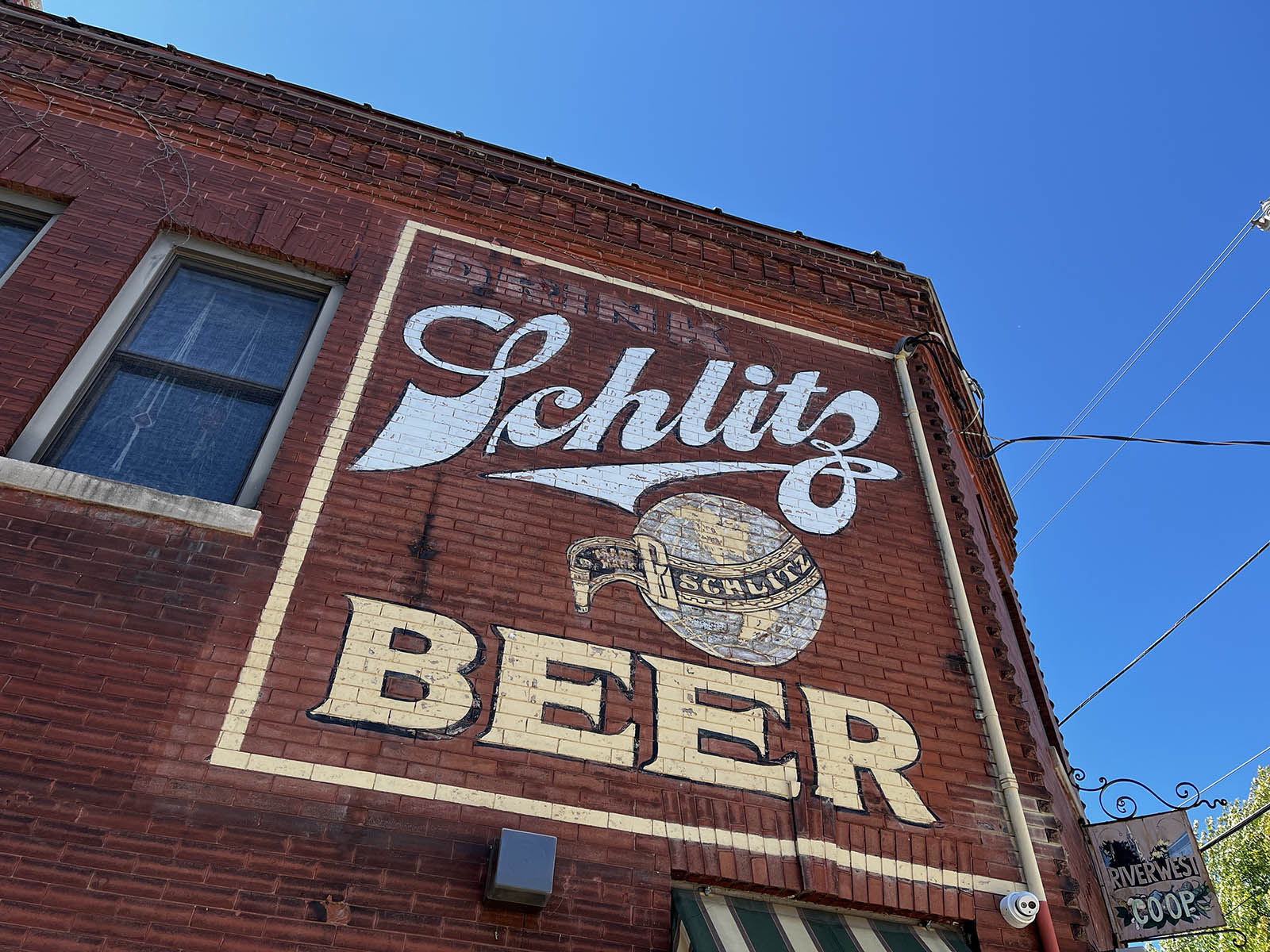 One of the earliest barkeeps was Joseph Domaracki, who was there at least as early as 1912 and remained until at least 1919.
But by 1922, two years into Prohibition, William Laford was running a grocery store in the space and by the following year, the building was owned by Frank Italiano, who added garages in 1923 and 1924.
Italiano arrived in Milwaukee in 1912 from Milazzo, not far from Messina, in Sicily.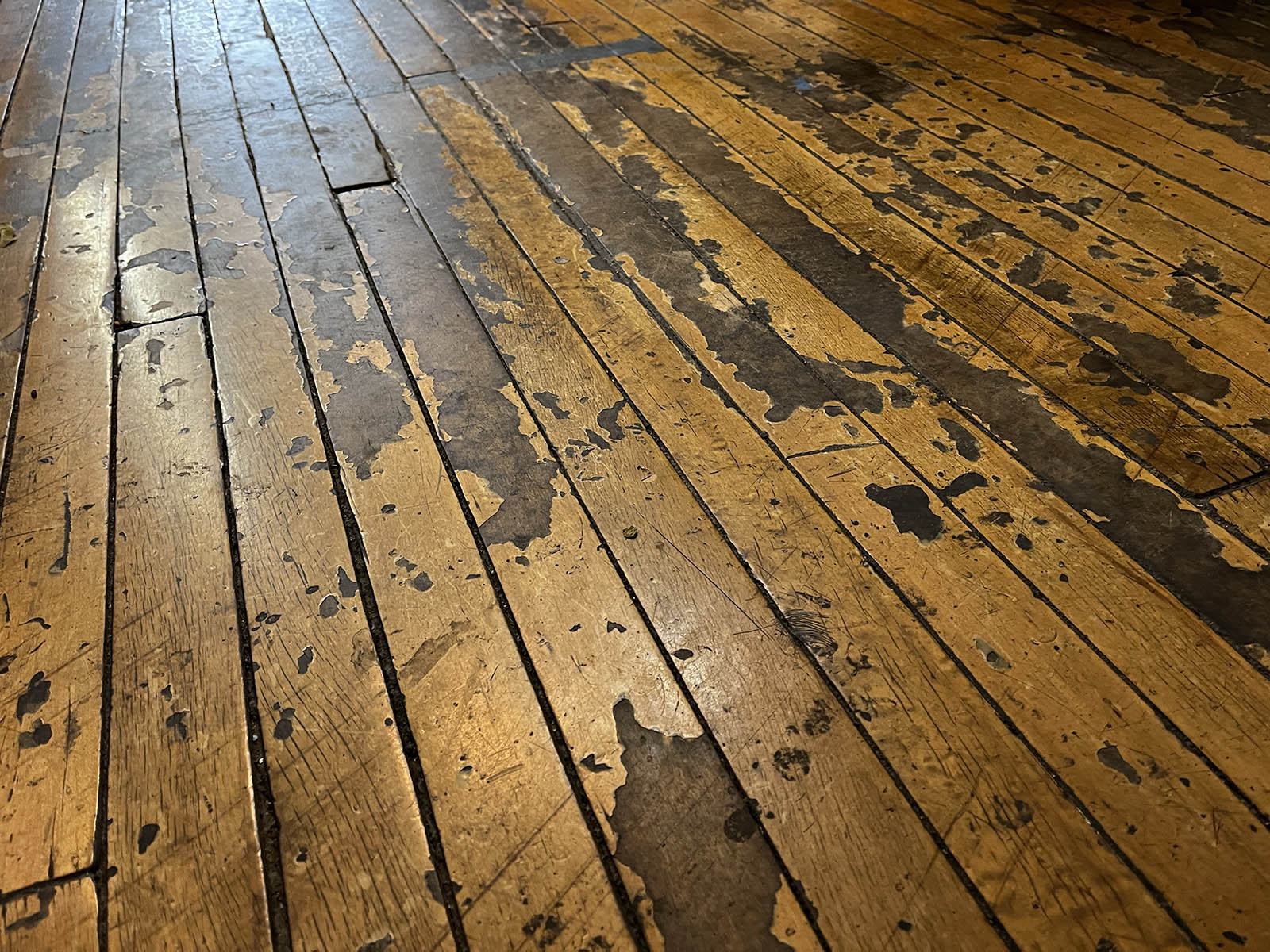 Though Italiano would at times operate businesses in the building, he was also sometimes a landlord, as was the case in 1927 when Max Sigunick had a grocery store there (by 1930 Sigunick's grocery had relocated at 1810 N. 10th St.) and in early 1930 Joe Fragale was running the place.
But it seems that Fragale may have been operating his father-in-law's business, as his wife's parents – Mr. and Mrs. Martin D'Aquisto – lived upstairs and were wholesale grocers.
And apparently they were doing quite well for themselves. When their 24-year-old daughter Agatha married Ted Crivello that September, the celebration was deemed worthy of fairly in-depth news coverage.
"Tradition, begging for recognition in many nuptial celebrations, surrounded the activities Saturday of Miss Agatha D'Aquisto, 24, an Ted Crivello, 27, whose marriage carried out all the customs of Italy," wrote the Sentinel.
"They hired Juneau Hall of the Auditorium, where 1,050 guests made merry Saturday, and continued in festive gala through Sunday. There were 19 attendants at the nuptial mass said in Madonna Pompeii (sic) church in the Third Ward, where the bride and bridegroom spoke their vows kneeling under a flower-bedecked arch.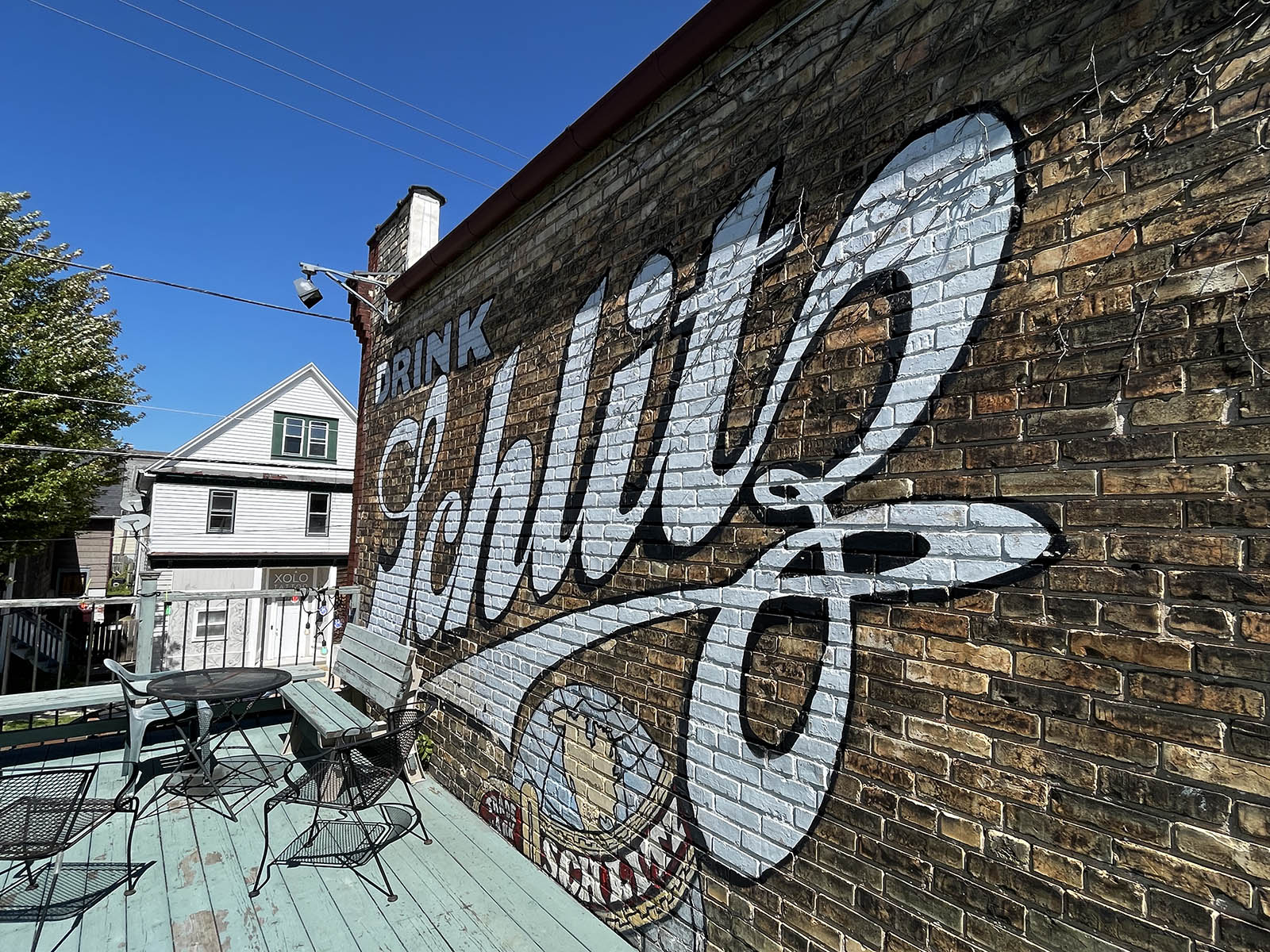 "There was a dinner for all Saturday noon, and there will be another dinner for others Sunday. There were two orchestras, a modern jazz band and a stringed orchestra of guitars and violins, accented by accordions, to which the older persons danced. It was this orchestra which played for the bride and her father when they stepped to the floor alone, to do a gracefully swift solo dance."
Fragale's grocery was still there in '32, but by 1937 – a few years after Repeal – the place had become the Clarke Street Billiard Hall, presumably serving alcohol, run by Kazimierz Zalewski.
A 1938 permit lists The Milwaukee Electric Rail & Light Co. as the building owner (perhaps erroneously), but Italiano was still there in 1940, operating his own fruit and meat market. By then, Employee Mutual Savings Bank and Loan is listed as owner of the building, maybe due to a mortgage or foreclosure.
When Italiano's son, Joe, graduated from the U.S. Navy's school for radiomen at Chicago University in 1943, Italiano's grocery store was still going, as it was in 1945 when his daughter Nancy married U.S. Navy man Charles W. Fonger. He was still there – listed again as owner – in '47 when he built a garage addition after tearing down a shed.
But that summer, Frank had decided to retire and put the business up for sale. After sitting vacant for a bit, Mathilda Liedle opened a grocery store and custard stand there and after she was robbed at gunpoint in January 1949, she must have decided to get out.
Her custard machine went up for sale in March and in August, the whole business was on the market, reopening in March 1950 as Clarke Street Food, operated by John Lampone. Italiano would continue to own the building for another two decades, though he listed it for sale on numerous occasions during that time.
Italiano, it seems, didn't retire to Florida or Sicily. Instead, he lived down the block and continued his passion for produce, albeit now as a grower rather than peddler.
"When Frank Italiano, 2571 N. Fratney St., wants some spaghetti in the old Italian style of his homeland, he can go out to his garden and pick the many ingredients," wrote the Journal in August 1958. "His entire yard is a vegetable garden. Few of the exotic crops he raises are grown by native American gardeners.
"Included are three large trellises covered with vines of a long, gourdlike squash for which Italiano's brother sent him seed from Italy. More squash plants grow on a wire fence. Italiano said the fruits would get as much as six feet long, and that tender new shoots were prized as flavoring for spaghetti. Other useful plants for spaghetti include Italian mountain fennel, mountain anise and Romani beans (the dried beans are used).
"Italiano grows an American tomato variety, but is very disappointed with the way American green peppers do here – he said peppers grow more vigorously in Italy. He had the same criticism of the way eggplant performed in his garden.
"Other Italian specialties are a long, curved ribbon cucumber, which Italiano praised as milder than the American cucumber; romaine lettuce, swiss chard and broccoli. In fruits, Italiano is proud of two young fig trees that bear for him despite Milwaukee's cold winters. He said he bent them over and buried them in earth every winter to protect them. He also has three peach trees, which are still too young to bear, and two grape vines."
Italiano's garden must've been a sight to see, with so many different varieties of fruits and veg, but even more so for his creative method of keeping the bunnies at bay.
"A novelty in Italiano's garden is use of old dolls to keep rabbits away," wrote the daily paper. "In the middle of each bed of plants which rabbits normally go for is a weather beaten old doll tied to a stake. Italiano said he had no trouble with rabbits since he started using the dolls."
A new era
Fittingly perhaps, at the dawn of the 1960s – a decade in which much would change in America – the two-story former tavern and grocery with two apartments above took a detour when artist Thomas Smith moved in, kicking off an era of connection to the arts and the counterculture.
By 1963, artist and UWM senior Richard Kreznar was also there.
George Lottermoser – who was one of the founders of UWM's The Negative Movement film group – recalls that his fellow founder, and erstwhile UWM Post editor and filmmaker, George Johnson lived there around 1965 with his wife Livia.
"Dennis (Brulc, another Negative Movement co-founder) took over the rent and lived there sometime in the mid '60s," recalls Lottermoser. "Could have been sometime in '65. Certainly by late '66. Length of his stay there? I cannot say."
For most of the decade Milwaukee arts and counterculture figures would occupy the space in some form.
By the dawn of 1967, 37-year-old UWM Prof. Morgan Gibson was operating his Great Lakes Books publishing company there, drawing attention in February for a book of his poetry called "Mayors of Marble."
Gibson was to read at the Milwaukee Art Center (now Milwaukee Art Museum), but was banned by director Tracy Atkinson because the title poem, according to the Journal, "characteriz(ed) the mayors of Milwaukee and other large cities as smiling phantoms made of stone and contrasting them with some of their flesh and blood constituents."
"Anything done at the center has to be subject to our selectivity," said Atkinson. "We can't just throw our facilities open to anybody who wants to do anything. I found the poem inappropriate and in bad taste. The reference to the mayor was not in itself a reason to reject it. The entire tone of the poem and its vulgarity made it inappropriate for the art center."
Instead, Gibson read his work at the Avant Garde Coffee House on Prospect Avenue, accompanied by live jazz by the Mark Lee Quintet.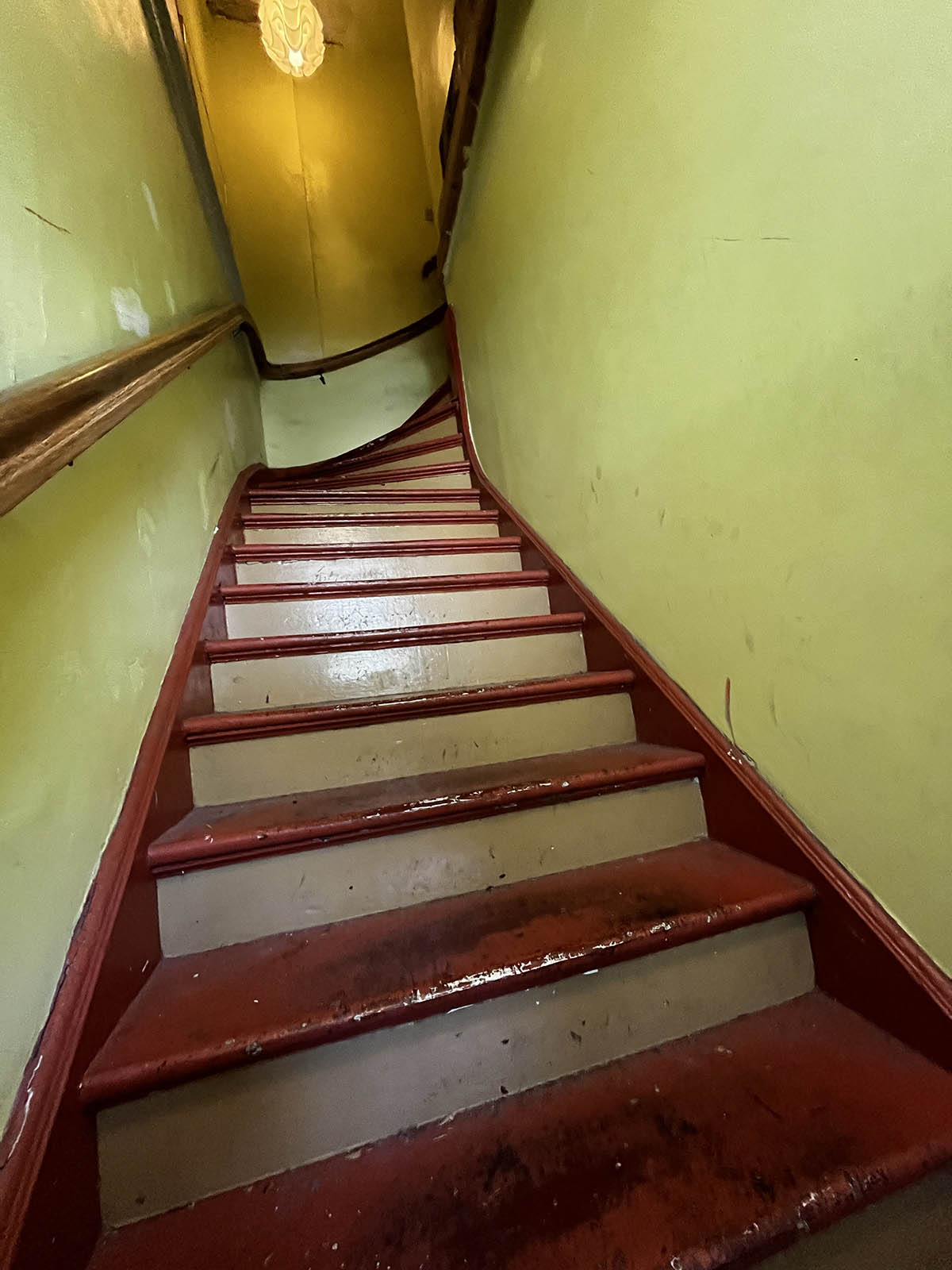 The newspaper described the building that May as the "headquarters of The Negative Movement, a 275-member film society composed of mainly of UWM students and faculty," and offered a description, penned by Michael Kirkhorn.
"With its scuffed floor, curious furnishings (unmade double bed, bakery display case) and clutter of reels, books, drawing boards, paintings and posters, the headquarters of the Negative Movement looked like an unfinished stage setting for a comedy about Bohemianism.
"Dennis Brulc was making coffee in the darkroom. George Lottermoser – tall, noncommittal – arrived as Brulc came out with the coffeepot and some powdered doughnuts which everyone refused.
"They spread their posters and bookcovers on the floor and selected three to talk about. People collect, covet, steal and even buy the black and white photographic posters that Brulc and Lottermoser, both UWM art students, began making to advertise showings of avant garde and classic films by the Negative Movement.
"Though these posters are conceived in spare moments and made for only a few dollars under unfavorable and sometimes impossible conditions, their originality and strongly contrasted designs are striking, memorable and very effective.The artists, who agree they have 'been fairly lucky in getting people who let us use our own sensibilities' to commission posters, also have designed three bookcovers for a new publishing company owned by UWM Prof. Morgan Gibson."
After a brief hiccup, this art focus would continue at the building for a couple more decades.
But first, Lampone returned in December 1968 to open a locksmith service and shop offering housewares, novelties and stationery in the building, which had been vacant for at least part of the year.
The House of Hoke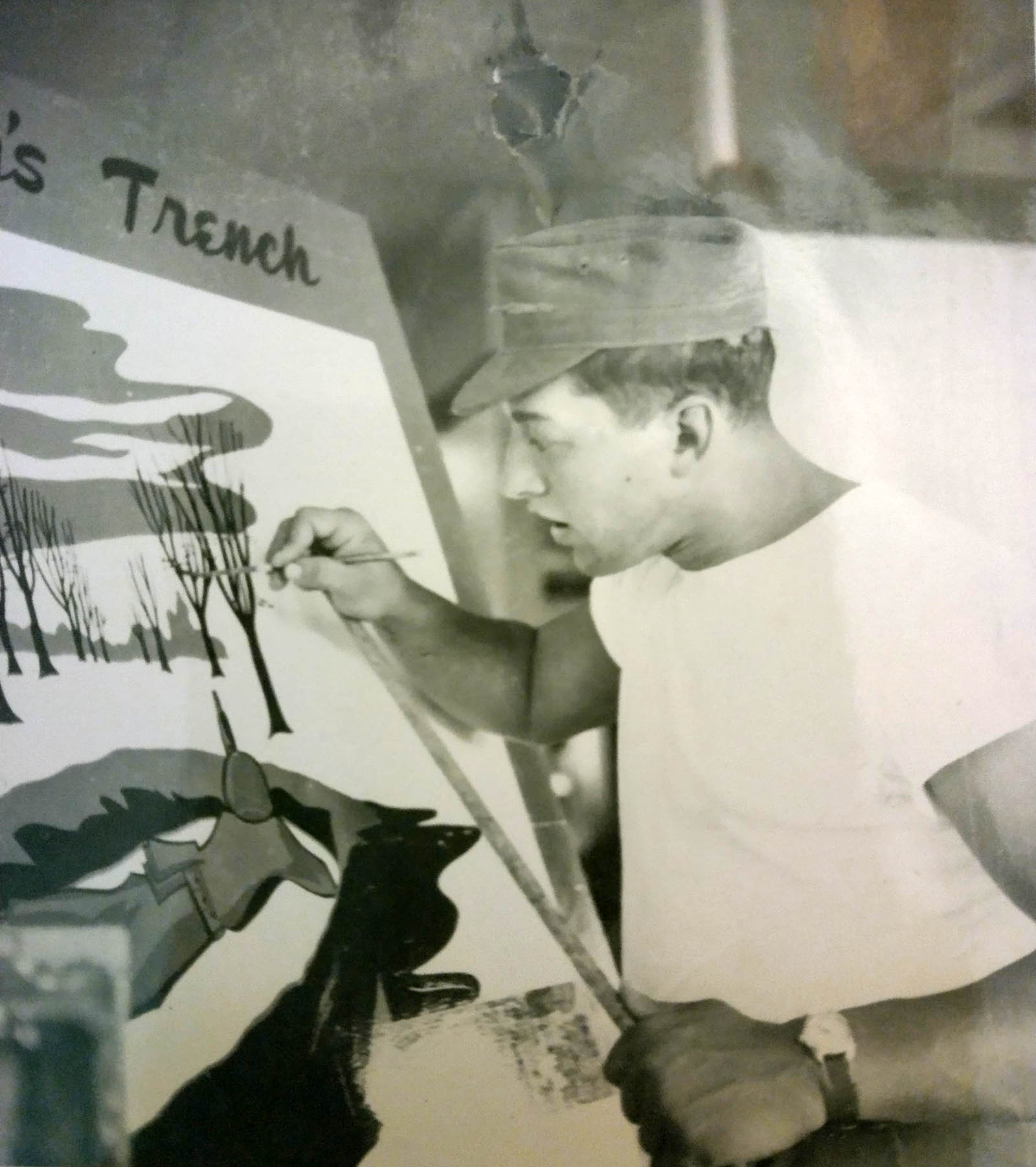 In 1969, Italiano finally sold the property, to artist Hoke Maisells, who used it as a home for his House of Hoke sign painting business.
Maisells – his first name was pronounced "Hokie" – was born in Lancaster, Pennsylvania on May 18, 1931 to Harry and Rosa Maisells.
After graduating from Mannheim Township High School in 1949, he joined the Army and served in Korea, was promoted to corporal, and earned medals and honors during his four years of service.
Maisells married Delia Decorah in Tomah in 1957 and they had three children.
A skilled artist and craftsman, Maisells put his talents to work not only painting canvases but hand-painting signs. Some of his work remains in the building, flanking the stairs up to the office and apartment on the second floor.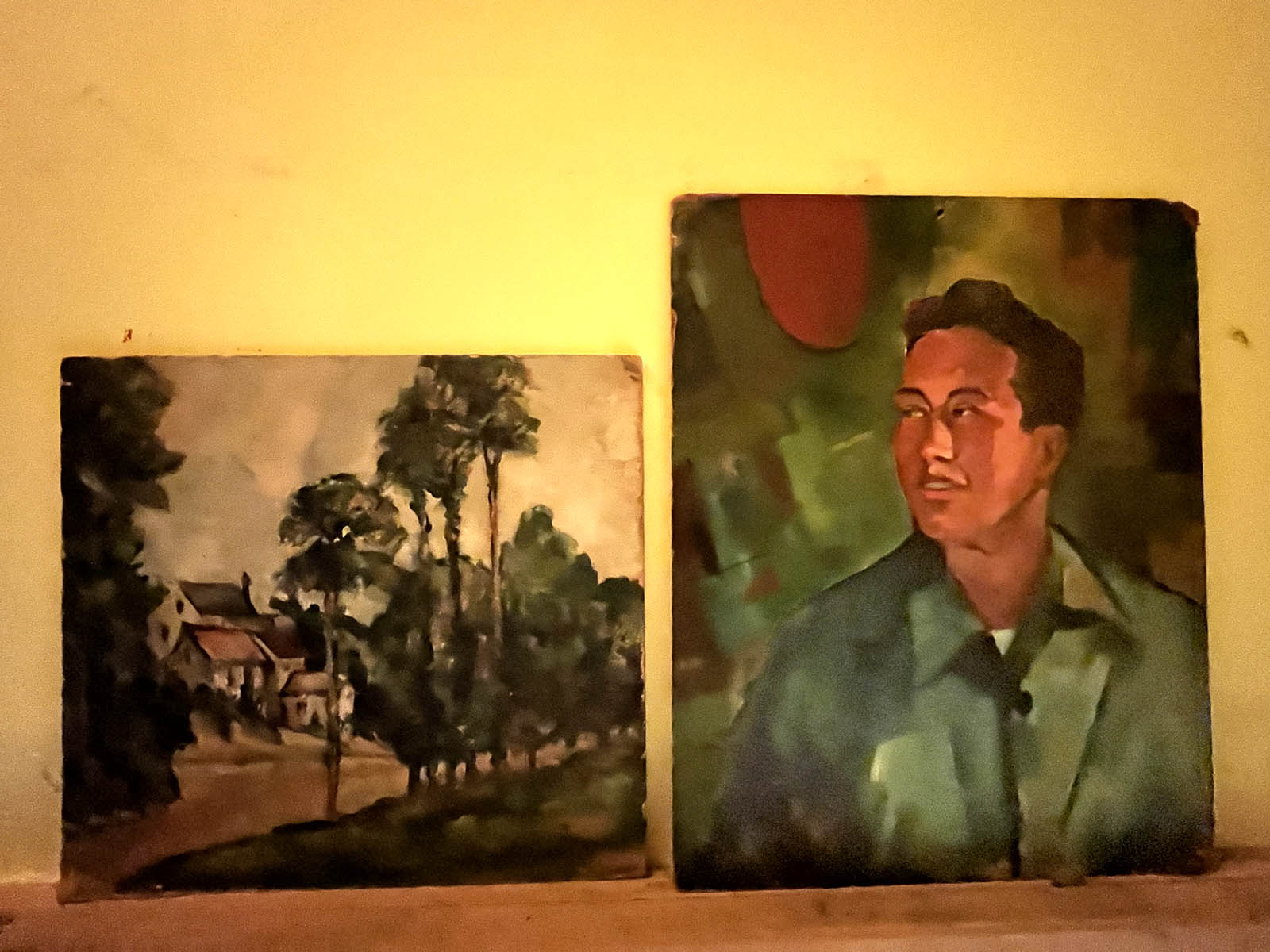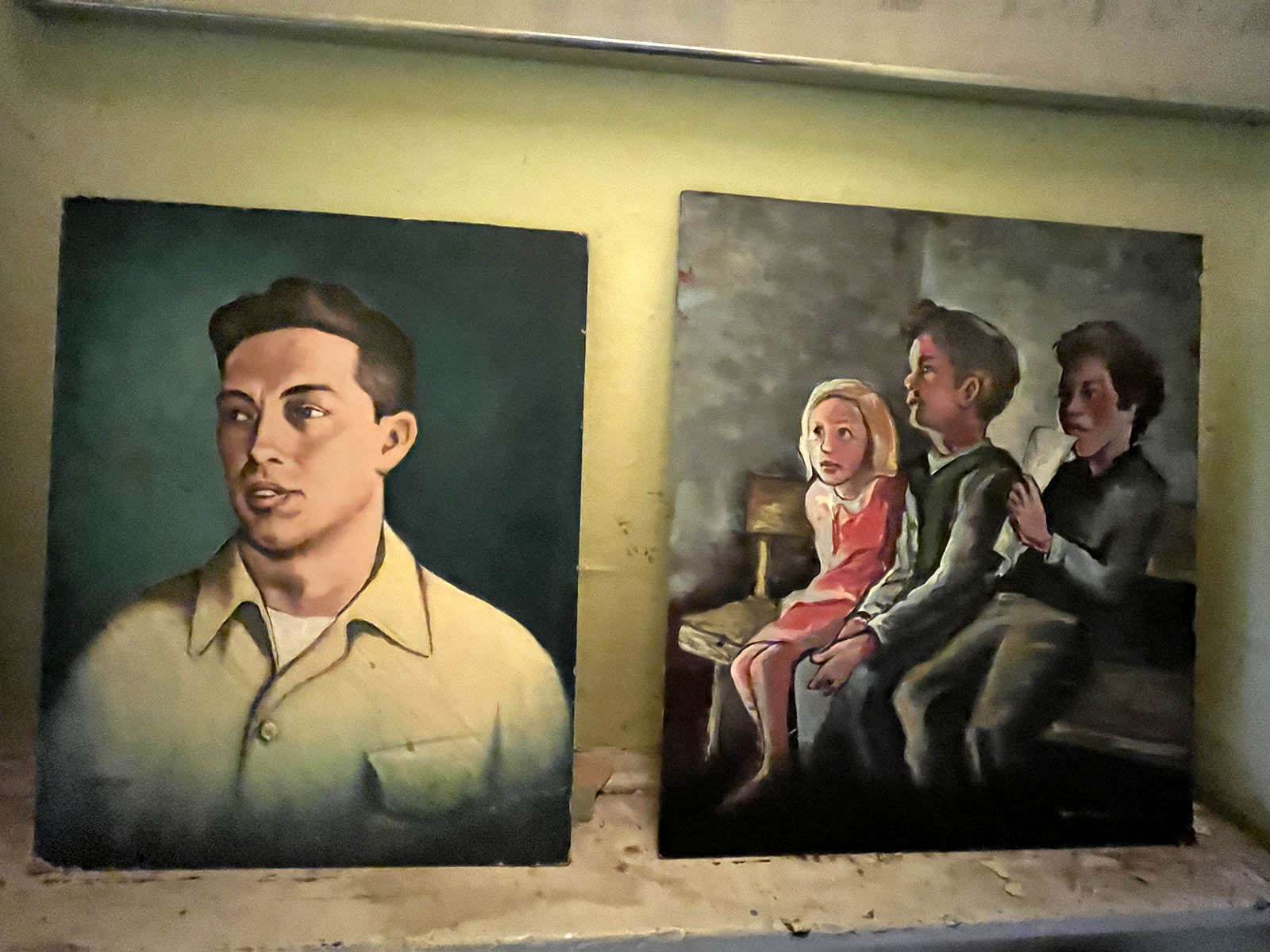 "My sister (Claire) and I grew up in that shop," his daughter Joy tells me. "So many memories. It used to be called House Of Hoke."
Maisells has the kinds of memories you can only really earn by spending your childhood somewhere.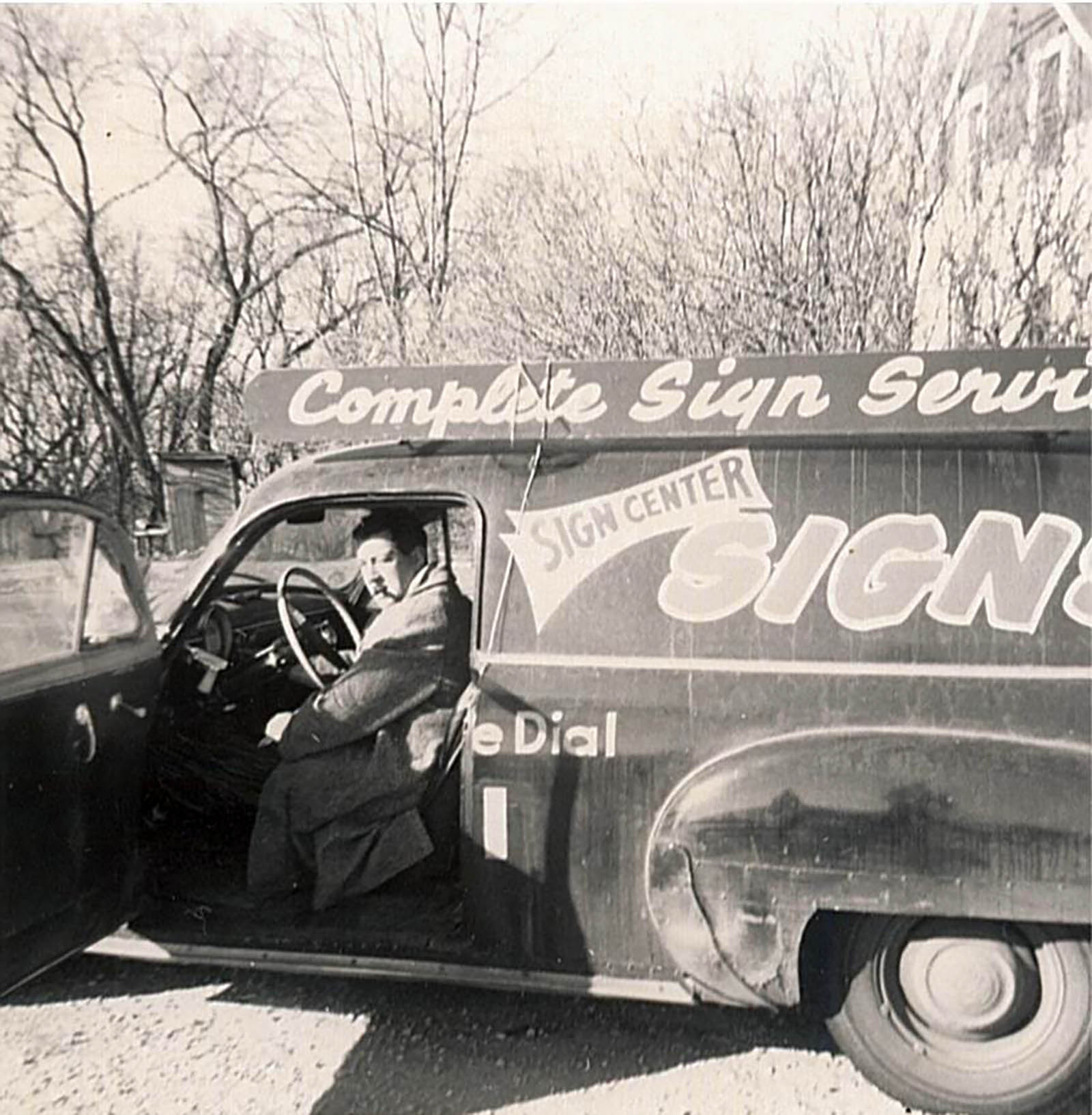 "Look for the hooks in the ceiling and the little hole in the floor," she advises me. "Dad put a swing up for my sister and me and swung us on a swing that he made himself. We would toss money or pencils down the small hole in the floor.
"Does the front step still have a worn out spot in the middle from so many people coming in and out of the building," she asks. "I used to sit on my skateboard and glide side to side watching the cars pass by. Some really wonderful childhood memories for me."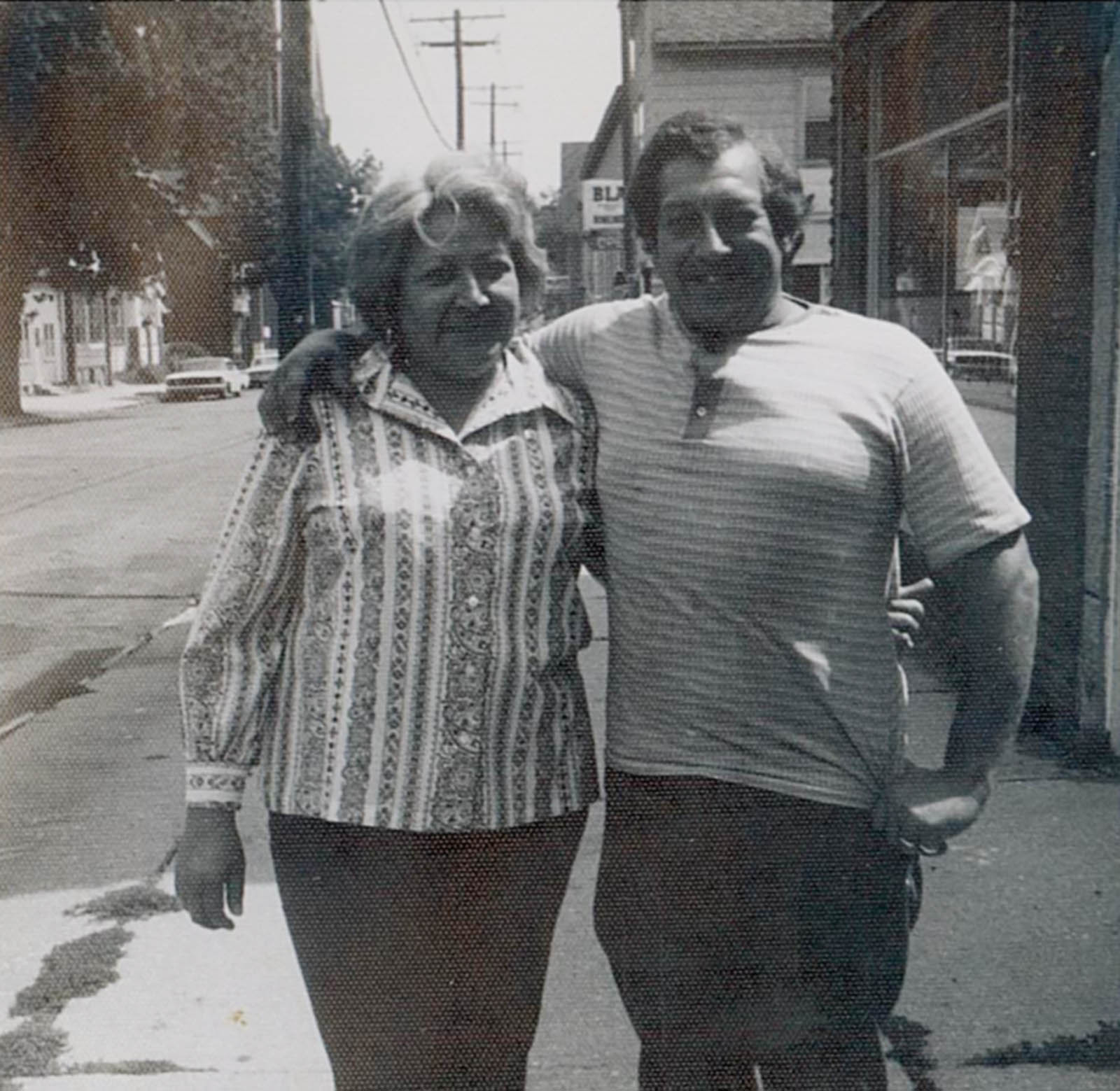 Maisells, who passed away in Belgium, Wisconsin, in 2014, occupied the building until 2000, when he sold it to Vince Bushell, who planned it as a home for the Riverwest Co-op.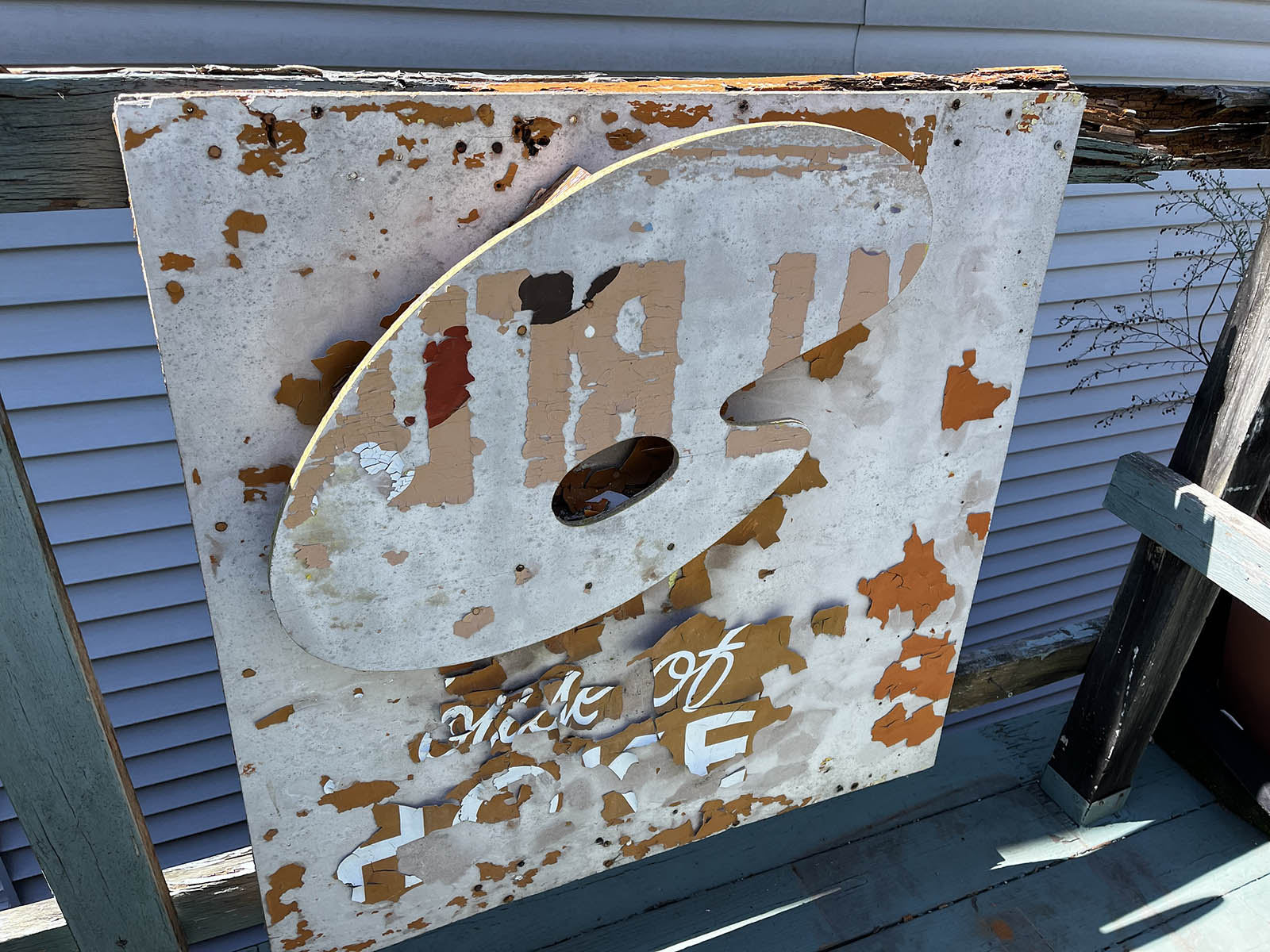 The Riverwest Co-op is born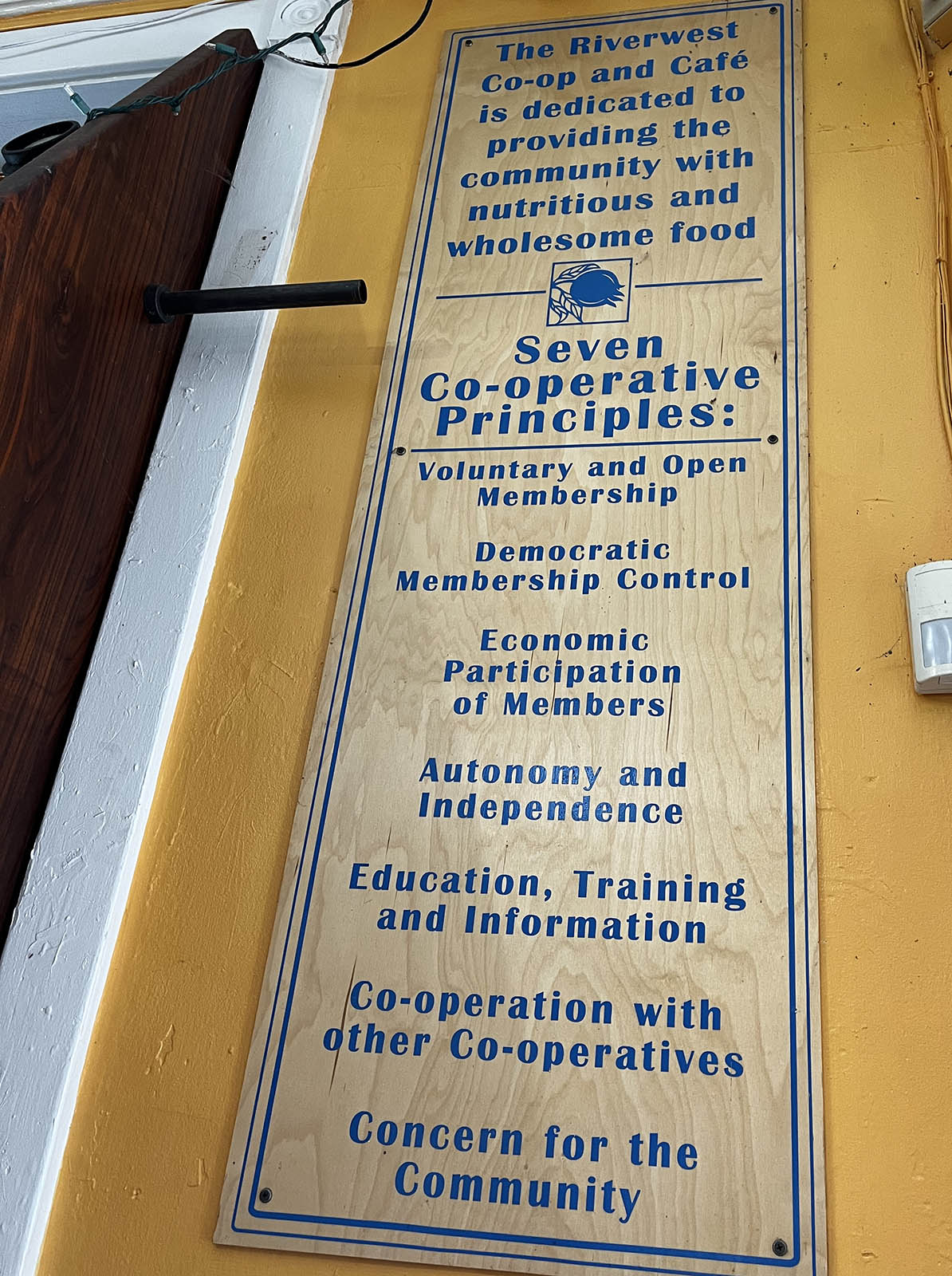 The co-op was formed in the late 1990s by members of the Riverwest Workers Buying Club and others in the community that banded together to create a natural food store in the neighborhood.
Their two years of planning and legwork led to the opening of the store in November 2001.
"I am a founding member of the Riverwest Co-op and also purchased the building with my partner Paula Gelbke, who presently works at the co-op," says Busnell, a longtime Riverwesterner who also publishes Riverwest Currents newspaper.
"We bought the building to enable the co-op to happen. Both the co-op and myself and Paula have invested much time and money to build the business and community.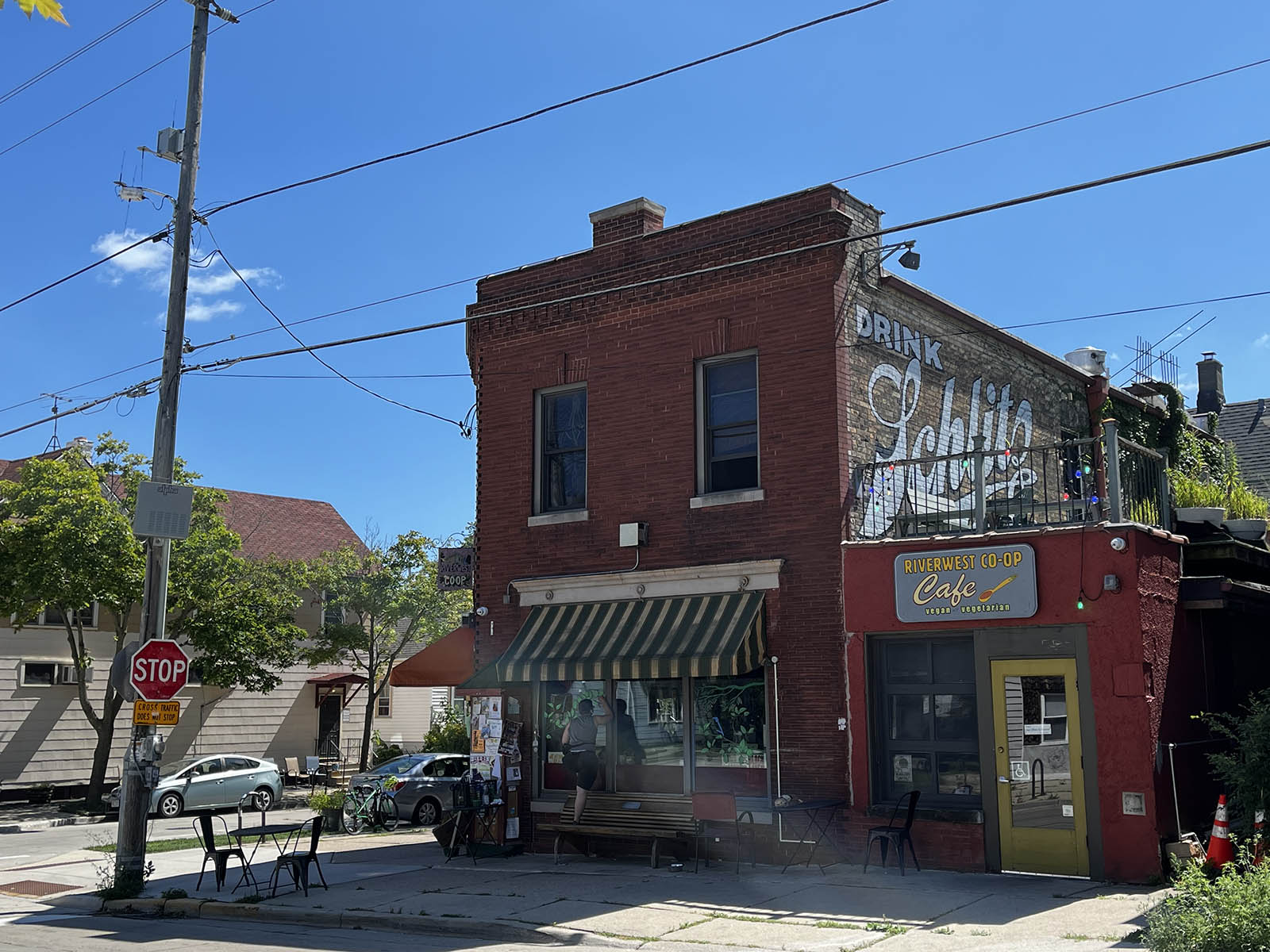 "(When) we bought the building in 2000, I acted as general contractor, hiring and supervising the cleaning and rehab of the building first as the grocery store and several years later the cafe."
Bushell and his fellow cooperative members recreated the two Schlitz murals (one facing east, the other west) on the building's exterior – which was refreshed with the help of a Department of City Development grant – and have done no small amount of work since.
"There have been many improvements on the building over the years, heating, cooling, solar panels, asbestos removal, electrical and plumbing," he recalls.
The result is a brilliant, community-building use of a vintage structure tied to Milwaukee's brewing history.
"It has been a wonderful experience to embrace this 1904 building," says Bushell, "and bring it to life again for 22-plus years."
Born in Brooklyn, N.Y., where he lived until he was 17, Bobby received his BA-Mass Communications from UWM in 1989 and has lived in Walker's Point, Bay View, Enderis Park, South Milwaukee and on the East Side.
He has published three non-fiction books in Italy – including one about an event in Milwaukee history, which was published in the U.S. in autumn 2010. Four more books, all about Milwaukee, have been published by The History Press.
With his most recent band, The Yell Leaders, Bobby released four LPs and had a songs featured in episodes of TV's "Party of Five" and "Dawson's Creek," and films in Japan, South America and the U.S. The Yell Leaders were named the best unsigned band in their region by VH-1 as part of its Rock Across America 1998 Tour. Most recently, the band contributed tracks to a UK vinyl/CD tribute to the Redskins and collaborated on a track with Italian novelist Enrico Remmert.
He's produced three installments of the "OMCD" series of local music compilations for OnMilwaukee.com and in 2007 produced a CD of Italian music and poetry.
In 2005, he was awarded the City of Asti's (Italy) Journalism Prize for his work focusing on that area. He has also won awards from the Milwaukee Press Club.
He can be heard weekly on 88Nine Radio Milwaukee talking about his "Urban Spelunking" series of stories.