In my depth chart of sports knowledge, auto racing ranks pretty low, probably between boxing and curling, and way beneath the other sports I follow regularly. I've been to a few races at The Milwaukee Mile over the years, and have even taken a few laps around the track. But for some reason, I never made the short trek to Plymouth and Elkhart Lake to see the action at Road America.
That changed this weekend, and suddenly, I think I'm a fan.
It wasn't an intentional slight to this sprawling, historic track, merely an hour north of Milwaukee. I always intended to go, but it took the prodding of my friend, Matt, who not only considers himself a fan, but has also raced a little at Road America.
I'd heard so much about this place, and at their SRT GT World Challenge America on Aug. 28, I discovered it's all true. Whether you understand the ins and outs of racing or not, it's hard not to be awed by the extreme speed, twisty turns, growling engines, tasty food and bucolic atmosphere at this 640-acre, world-class facility. Its 4.048 mile track is a whole different ballgame than a big oval, which honestly, doesn't do much for me. So, finally, I paid Road America my first visit. Drivers from all over the world competed in more exotic supercars than I've ever seen in one place.
The whole experience left me pretty giddy.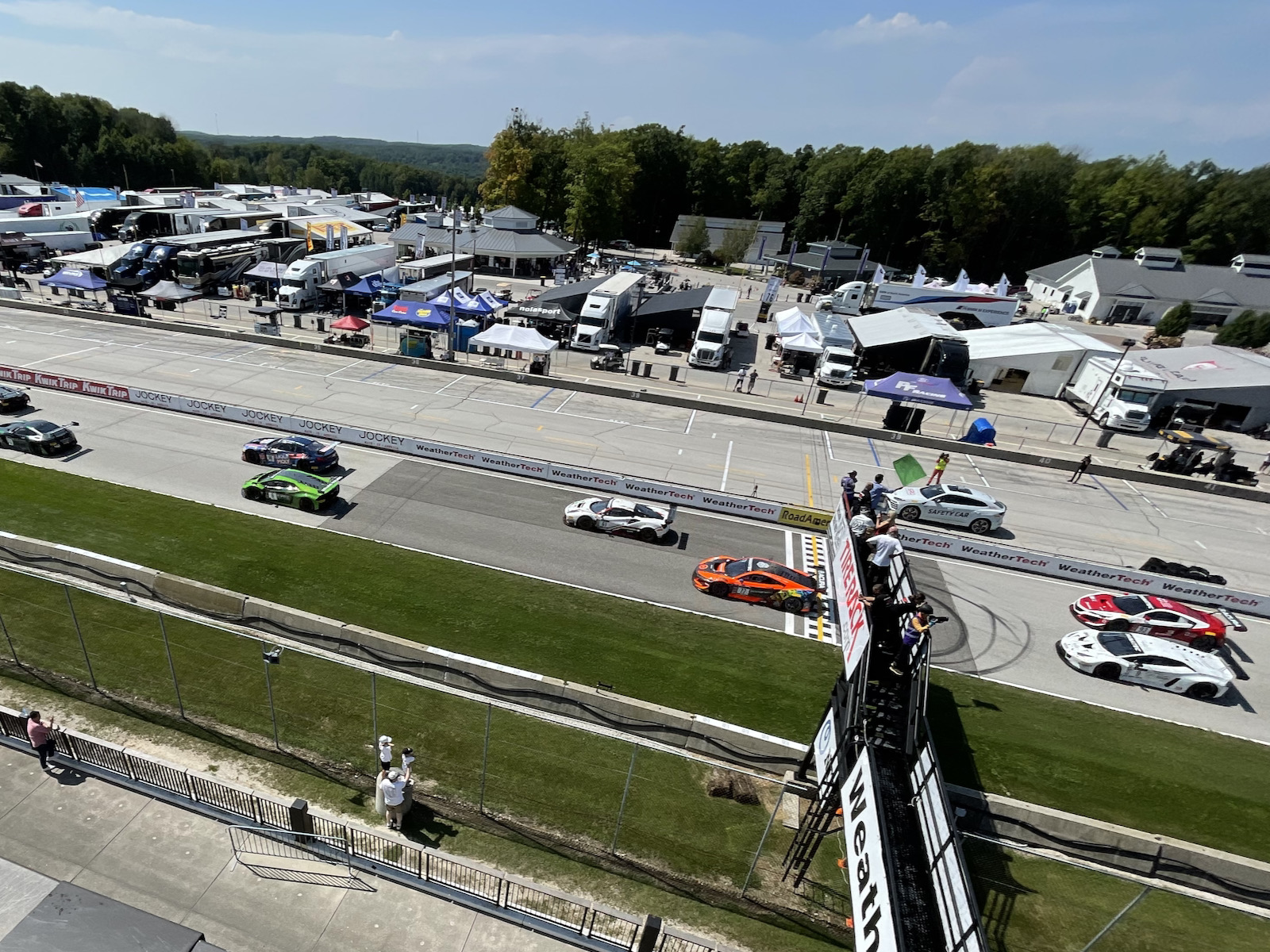 I've watched a little auto racing on TV, and strolling through the facility, it feels, well, European. Between the rolling hills – and this weekend, a sea of Lamborghinis, Ferraris, Aston Martins, Porsches, Mercedes and Audis – it's easy to forget you're ambling through the rolling hills of the Kettle Moraine and not the British countryside or the Nurburgring.
The access for a casual or die-hard fan is truly incredible. You can linger through the paddock and see the cars about to race ... It's just not every day that I find myself chatting up a pit crew from Utah prepping a pair of brightly-painted Lamborghini Huracáns. And that's not because I had a media credential; the vibe is the same if you paid $50 for admission … and a whole lot less per day if you bought a season pass.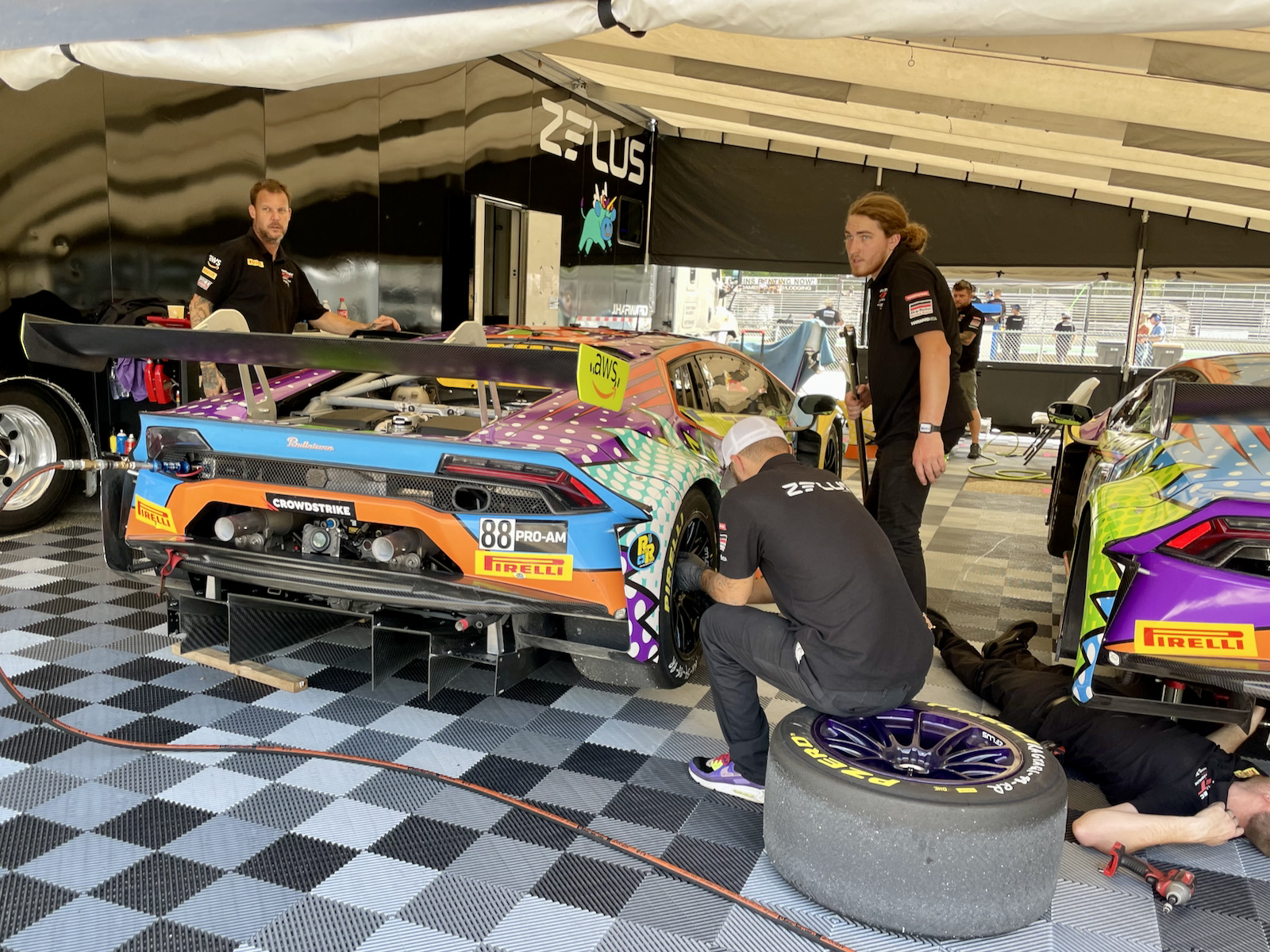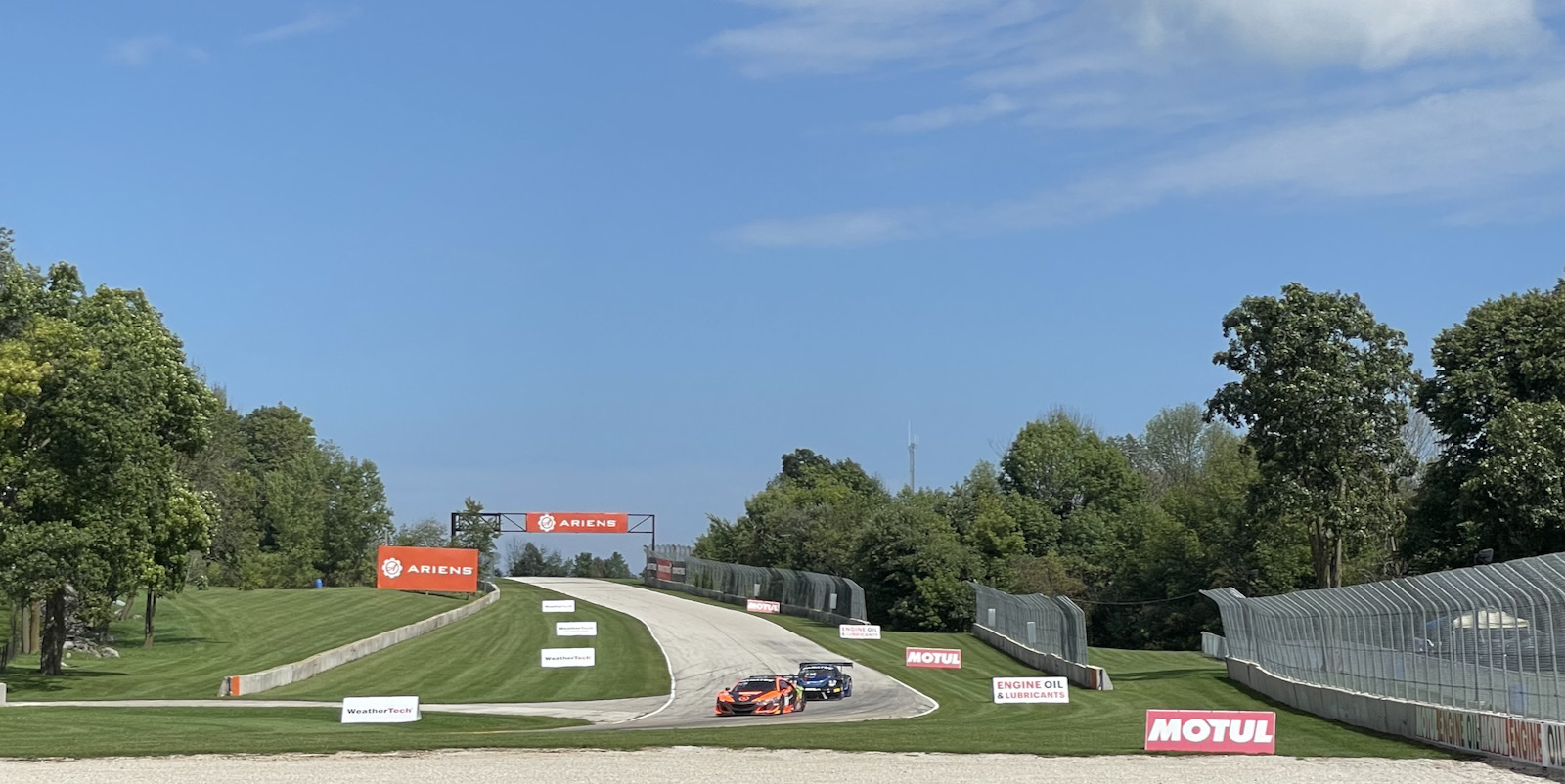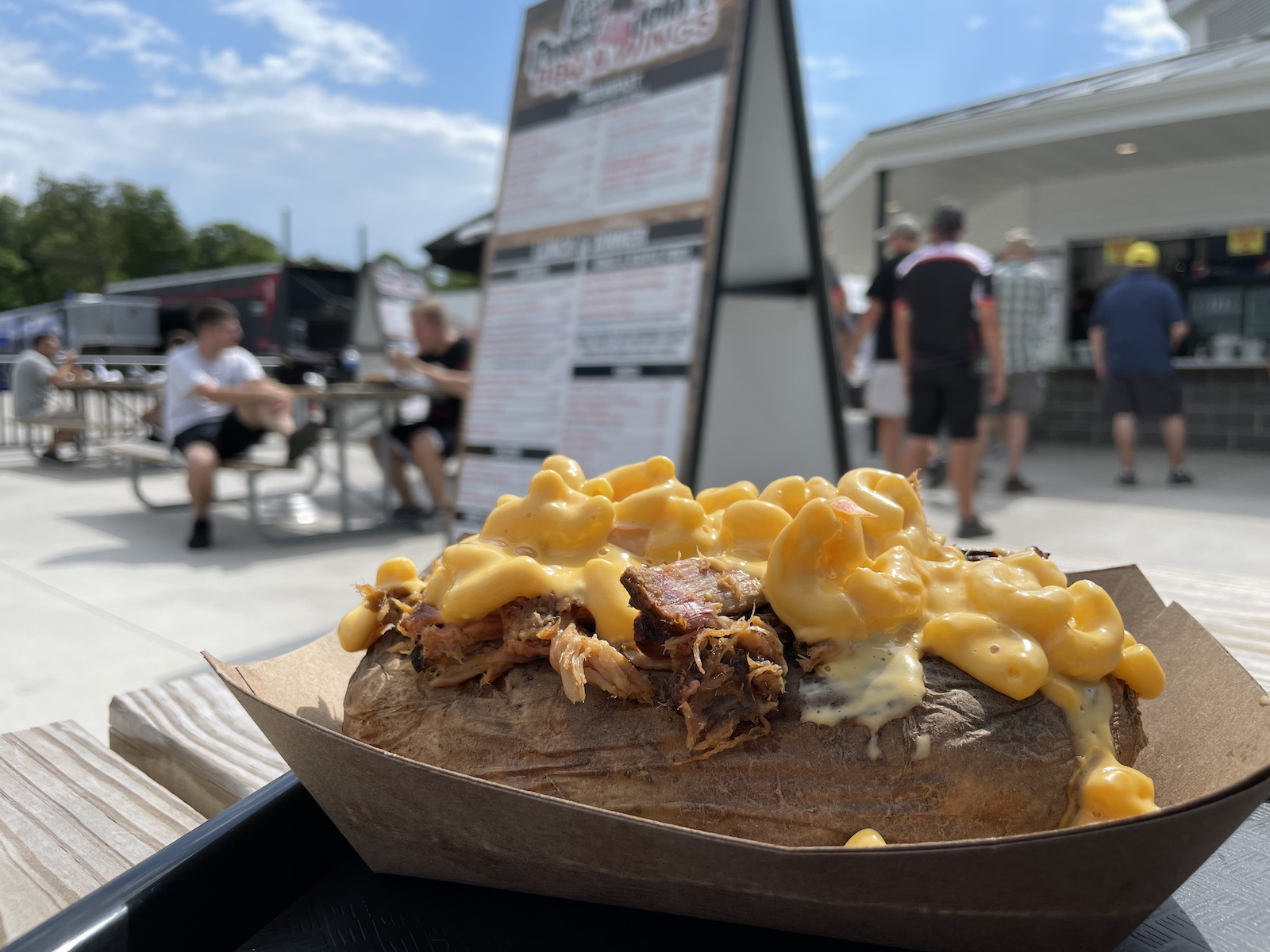 But fortunately, my credential came with a golf cart, because if you're on foot, it would be hard to explore every nook and cranny of this huge course. While you can park your car just about anywhere (or camp on site, which sounds like a ton of fun), the smart visitors brought scooters or bikes to get around. Part of the experience, I learned, is moving from one vantage point to another. The straightaway at the finish line is thrilling, because these cars are whizzing by at breakneck speeds approaching 200 miles per hour. But the hairpin corners, like "The Kink," are also cool, because the drivers brake from full throttle to a crawl and back again as they emerge from the twistiest of turns. I learned that the course layout, with its many elevation changes, is part of what makes Road America special: the designers were considered visionary, and there are many places where you can see the action both coming and going.
Of course, it's a little tough for a novice to fully understand what's happening at any given moment. Though you can hear the announcers from many viewing spots, and some areas have video screens showing the standings, often, you're just watching an isolated chunk of the action, with the same cars driving past every few minutes.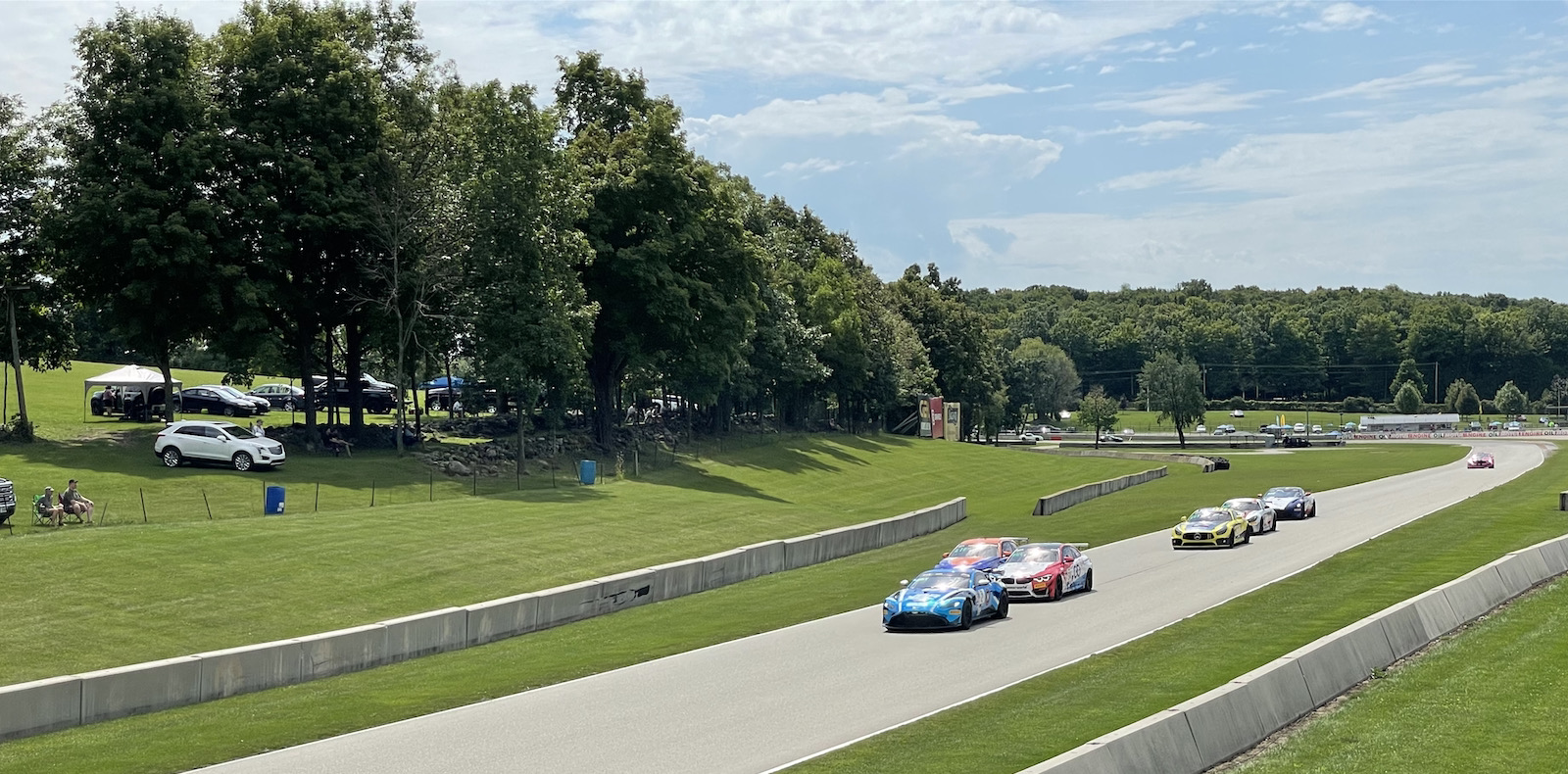 Still, we saw a good race, in which a screamingly fast No. 3 Lamborghini Huracan GT3 Evo stood out from the crowd, even to my untrained eyes. Piloted by K-PAX Racing's Andrea Caldarelli and Jordan Pepper, they won the first Fanatec GT World Challenge America race of the weekend under a full course caution following a heavy accident by the Am class-leading No. 61 AF Corse Ferrari 488 GT3 Evo 2020 of Jean-Claude Saada. It was the Lambo's fifth win of the season.
We just missed seeing that collision from where we were sitting, but we watched it on a video board. It came just as Philip Ellis in the No. 33 Winward Racing Mercedes-AMG GT3 Evo was closing in on Pepper in the final 10 minutes.
As far as I could tell, the Mercedes tapped the Ferrari that was hogging the former car's lane – the Ferrari bounced off the left and right walls as the cars behind it swerved artfully to avoid hitting it.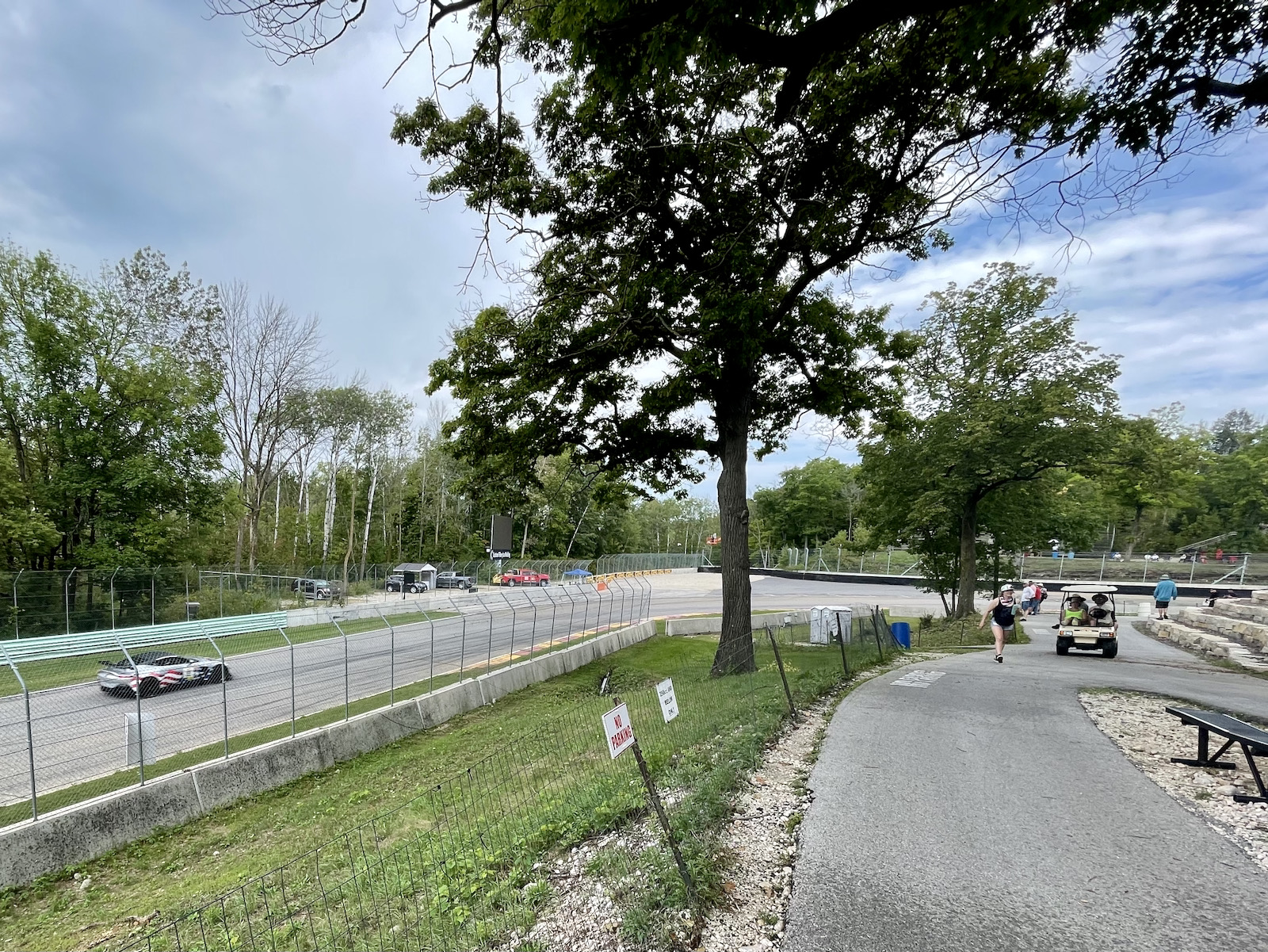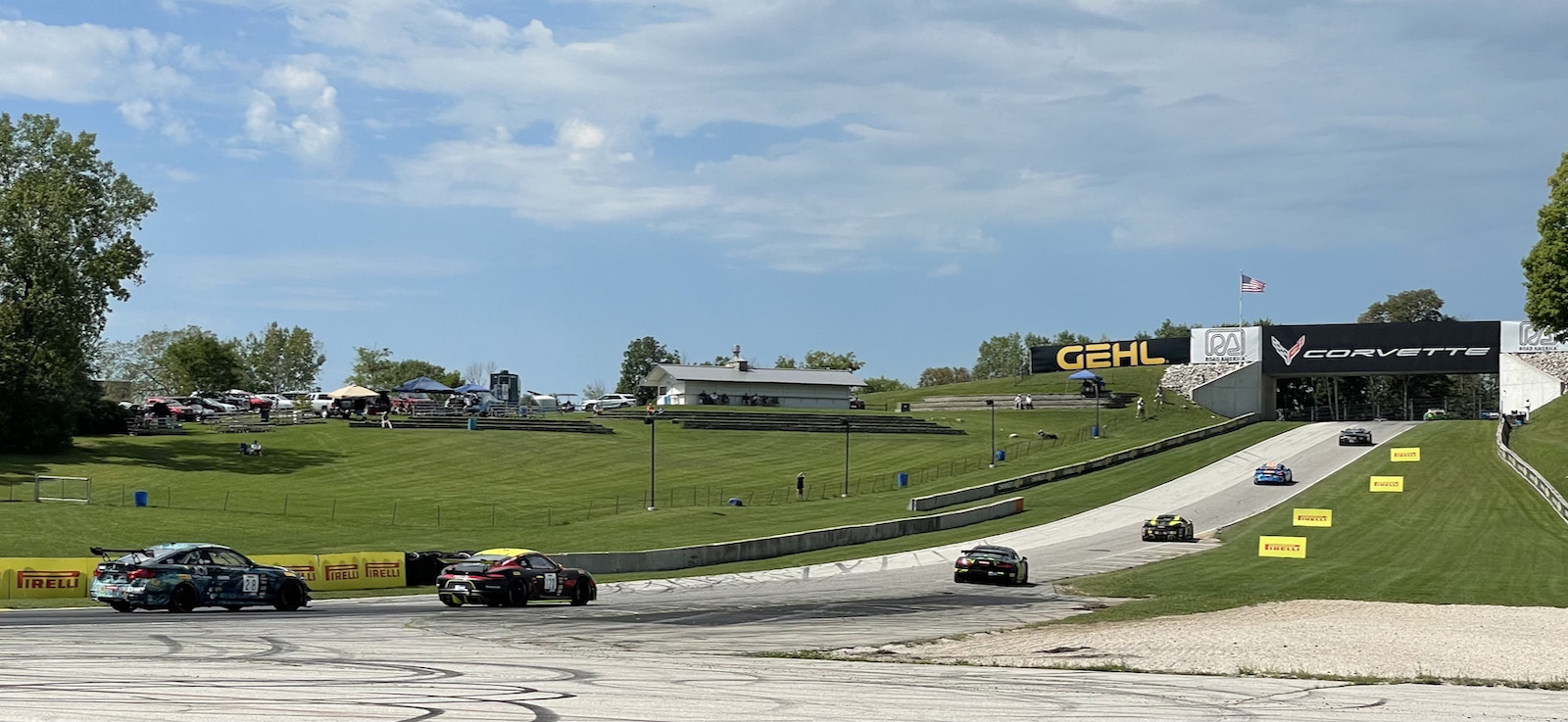 And yet, even though I didn't totally follow what unfolded in front of my eyes, it doesn't really matter. Dating back to 1955, the track's communications director, John Ewert, told me that Road America simply isn't the kind of racetrack that could be built today – the cost to make something like this now would be staggering. It's not only the longest active track of its kind in North America, but it hosts some 800,000 visitors a year, with more than 425 events held annually – and it has a tremendous impact on the local economy. Even though Road America has seen tons of improvements over the years, they have never altered the track's 14-turn configuration. Ewert says drivers from all over the world love coming here, because it's just so challenging – and Road America is the track that inspired Paul Newman to get into racing in 1969.
In short, it's not just a driver's dream come true, it's also one for the motorsports enthusiast. Sprawling but also well organized, you'll find surprisingly good food, bleachers or a spot in the shade, bathrooms, campsites and unique viewing angles at every turn. Sure, the bigger races get more crowded, but for the World Challenge, it all felt pleasingly sparse and approachable. After the race, the sweaty drivers walk right past the fans for their awards ceremonies. You can stand close enough to almost catch a sip of the champagne they spray after they collect their trophies.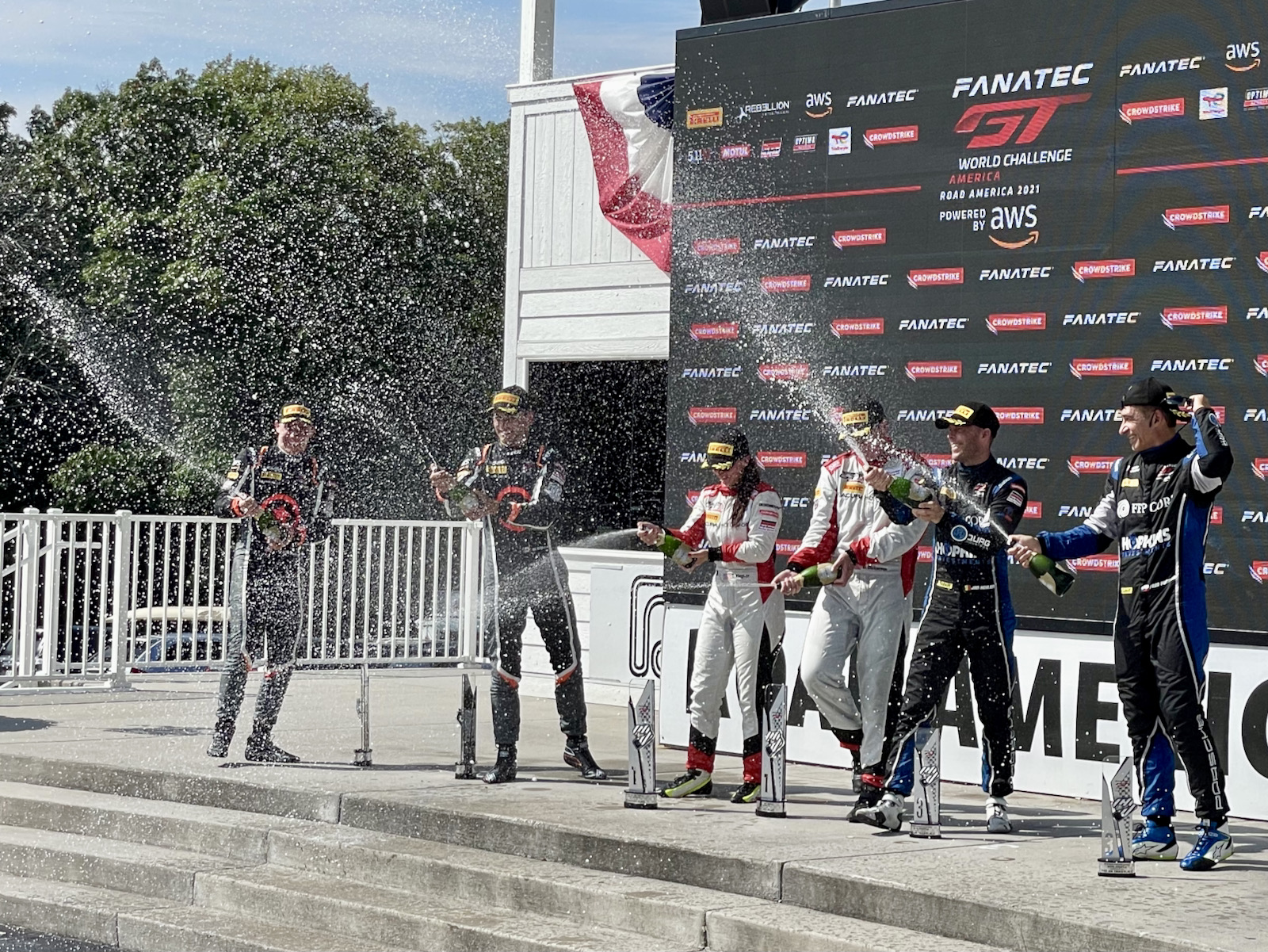 And of course, you're just minutes away from the charming, Scandinavian-inspired town of Elkhart Lake. Grab an ice cream cone and step back in time at Gessert's, or drink a beer with the drivers and race teams at Siebkens Resort Stop-Inn Tavern after the races, or chill on the beach at the lake, itself. It's almost impossible to believe that this place exists just this close to Milwaukee.
Sadly, this race season is coming to a close, although there are still a few more go-kart and motorcycle races left. You can also take racing lessons from the track's driving school or do their off-road driving experience, both of which are now on my bucket list. And they have open track days for all types of drivers, from teens to "high performance." I know I've got my eye on the vintage car races next year, which take place earlier in the summer.
But now I know I'll be back in 2022. I have a lot to learn about auto racing, but my biggest lingering question is why it took me so long to discover Road America in the first place?
Andy is the president, publisher and founder of OnMilwaukee. He returned to Milwaukee in 1996 after living on the East Coast for nine years, where he wrote for The Dallas Morning News Washington Bureau and worked in the White House Office of Communications. He was also Associate Editor of The GW Hatchet, his college newspaper at The George Washington University.
Before launching OnMilwaukee.com in 1998 at age 23, he worked in public relations for two Milwaukee firms, most of the time daydreaming about starting his own publication.
Hobbies include running when he finds the time, fixing the rust on his '75 MGB, mowing the lawn at his cottage in the Northwoods, and making an annual pilgrimage to Phoenix for Brewers Spring Training.