"The horns are like one set of lungs, and your guitar player (Terry Kath) is better than me." -- Jimi Hendrix
In 1967, seven young musicians formed a band that reflected their passion for rock, jazz and the Memphis soul sound. It's safe to say that not one of them dreamed they would soon create music that wove itself into the fabric of millions of people's lives. Fifty years later, this phenomenal assemblage of talent had sold more than 100 million albums worldwide. Not bad for some guys from Chicago, Illinois.
The path to success was not without a good deal of sadness. In 1978, guitarist Terry Kath accidentally shot himself while cleaning a gun. In 1984, singer-songwriter-bass player Peter Cetera departed the band to embark on a solo career. Cetera's refusal to attend Chicago's 2016 induction into the Rock and Roll Hall of Fame led to speculation that there was bad blood among the band members. Drummer Danny Seraphine may have been fired in 1990 from the band he helped found to make way for Kenny Loggins' long-time drummer Tris Imboden. Seraphine attended the induction ceremony but was not seated with band members. And last year, Walt Parazaider was diagnosed with Alzheimer's and is unable to continue to perform.
Yet through the drama and sadness, Chicago continues to bring joy to its fans – with their next stop taking them to the Riverside Theater on Wednesday, April 13.
In advance of their latest Milwaukee show, singer-songwriter-keyboardist Robert Lamm spoke with OnMilwaukee to share some of the band's history and what the future holds.
OnMilwaukee: Milwaukee has a real connection to the band's early days. Can you talk about that?
Robert Lamm: Sure. By 1967, we had pretty much solidified the band members and we were developing the sound that (saxophone player) Walt Perazaider called a rock and roll band with horns. We played a lot of dates in small rock clubs located in Illinois like Peoria, Lyons, Rockford; and Sioux Falls, South Dakota; Indianapolis; a few other places. We played several times at a place in Milwaukee. Might have been called Beneath the Street, but I'm not sure. We opened for the Everly Brothers there. Another time the headliner was a female dancer who performed with huge snakes! I recall staying in a mid-century modern hotel just north of Downtown near the lake. We were calling ourselves The Big Thing then. A few months later we changed the name to Chicago Transit Authority.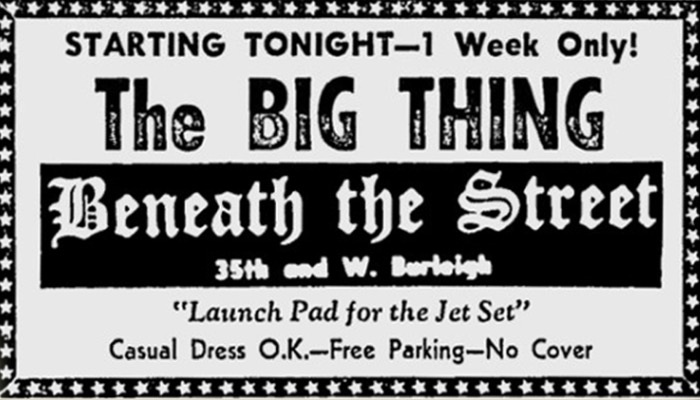 And the band was still on the road when your first album was released under that name?
Right. That was 1969 and the timing was perfect. We were the opening act for Janis Joplin and Jimi Hendrix. Playing in front of larger audiences gave us the chance to have more people hear our music. I think we really benefitted from word of mouth in those days. Today it's a bit different. There are so many places where music is played and made. Anybody with a laptop and some skills can generate a career without having to do live shows. If there's a downside to that, it's probably that there are a lot of people doing the same thing, so there's a lot of competition for an audience's attention. I think we were very lucky in the way things played out for us when we started.
By the time you returned to Milwaukee in 1970 to play Summerfest, the band was no longer the opening act.
Right, and that's because the "Chicago Transit Authority" album generated a couple of hit singles: "Questions 67 and 68" and "Does Anybody Really Know What Time It Is?" We played Milwaukee again a year later in support of "Chicago II." We'd already changed the name again of the band by that point. Earlier you asked me if I had a favorite Chicago song, and I couldn't decide right then. Giving some thought to it, I'd have to say it's "25 or 6 to 4" from the second album.
You've large outdoor shows as well as smaller concert halls. Does the band sound better in one or the other?
We're very conscious of providing the perfect sound that's appropriate for the venue regardless of size. It's always a delicate mix. If the show is in a ballpark or something comparable, we rely on our crew of sound technicians, which are the best in the business, to adapt to whatever challenges arise. They use a combination of high-quality soundboards, in-house mixers and stage monitors to give us a great mix. The goal is to have the audience be able to hear each instrument individually. They employ the latest audio technology to achieve that goal. For the last 25 years, the band has been wearing in-ear monitors to protect our hearing as well as let us hear the mix as we're playing. It's weird because sometimes we can't hear the audience, and we don't always know if they're applauding. We hope they are!
Having said all that, legitimate theaters constructed between 1920 and 1930 have an acoustical quality that's excellent. Something about the construction of the auditorium or the stage.
The Riverside opened in 1928, so it falls right in your time frame.
We've played there before, and I love it.
Can you talk about your long association with the Beach Boys?
Well, first off, Brian Wilson's a genius – still is. I grew up with the Beach Boys on the radio in my first car, driving around Chicago. Our association with them was fostered by our producer, James Guercio. Jimmy played bass for them in concert, and at one point, he introduced us to each other. We did a huge tour together in 1975 playing baseball stadiums all summer.
And now there's a tour with Brian Wilson coming up.
That starts in June, in Phoenix.
Of the seven founding members, Chicago is currently performing with just three: yourself, James Pankow and Lee Loughnane. At what point does this current group stopping calling themselves Chicago?
I think it's likely that if one of us were to fall, that would be the end. We're all getting a bit long in the tooth. I guess I'm very lucky. I'm near 80 but I feel good. My dream is to be like Picasso. He died in his studio with a paintbrush in his hand, doing what he loved. In the meantime, we've 80 shows this year and some bookings for next year.
Is the Riverside show going to feature any songs from the new album?
We've learned over the years that the audience wants to hear the songs that make them happy. New music, unfamiliar to them, doesn't do that. I prefer to let our fans discover the new stuff on their own. Over time, maybe one or two of those songs will make it into the set. For now, we're playing the music they came to hear.