Looking for a little something to cheer you up as 2020 slogs toward its weird crescendo?
In Fox Point, a small circular rock garden sits on the corner of Santa Monica Blvd. and Bradley Road. And it's lovely.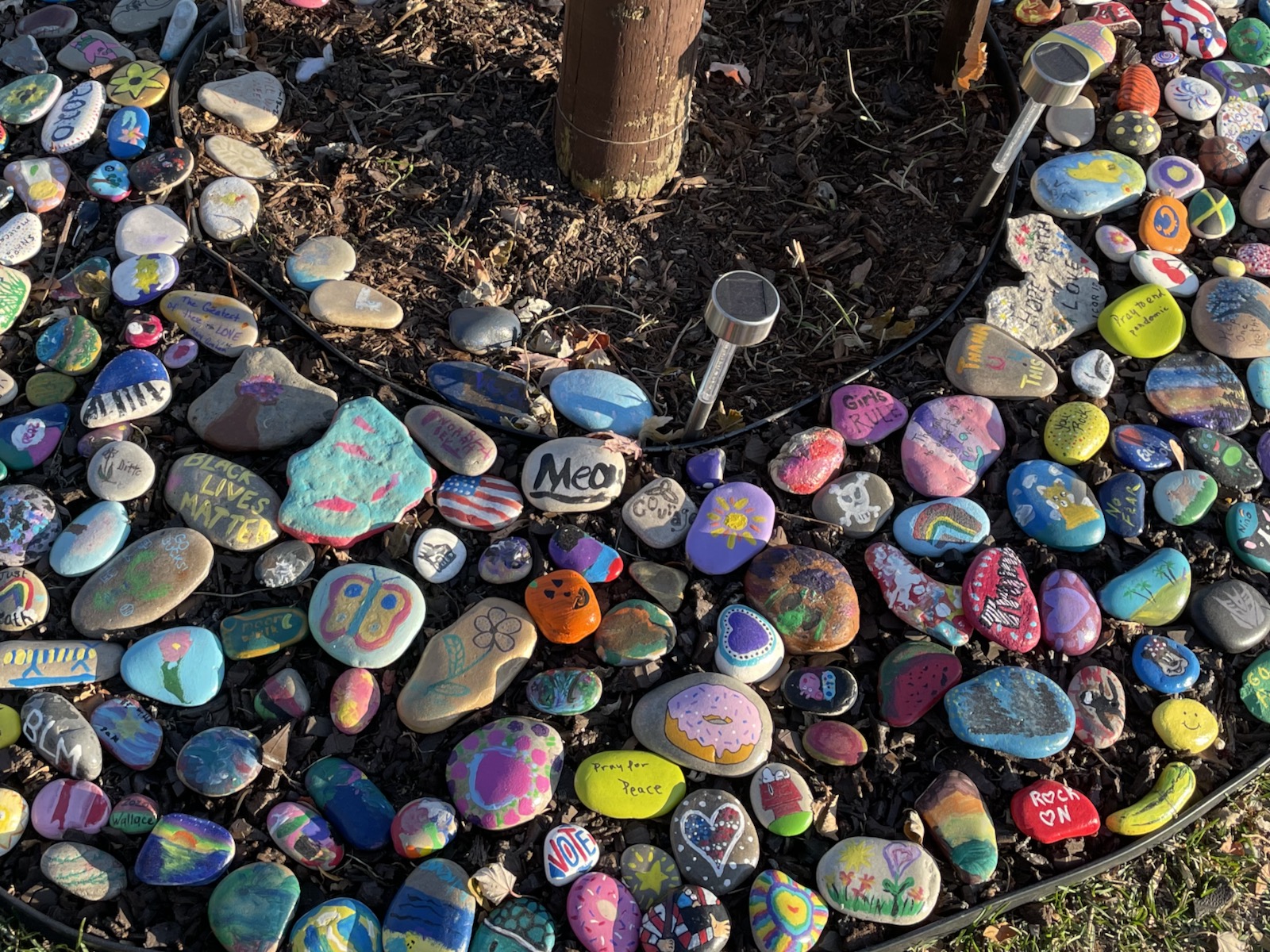 Here lies a few hundred painted stones, some by children, others by pretty skilled artists. Some of the messages are political, some are cartoon characters, some are scribbles, and some are hot dogs. They're all special in the own way, an organic display of public art. No rules, just contribute as you see fit.
Walking around the perimeter, you'll find something new each time you look. My personal favorites are the donut from "The Simpsons," the Snoopy, and of course, all the messages for peace.
The small sign in the garden reads:
"We are so thankful for your passions, creativity, and stories that you are sharing. Your positive energy is what this world needs right now, and you are making a huge difference! ROCK ON."
Rock on, indeed, Fox Point.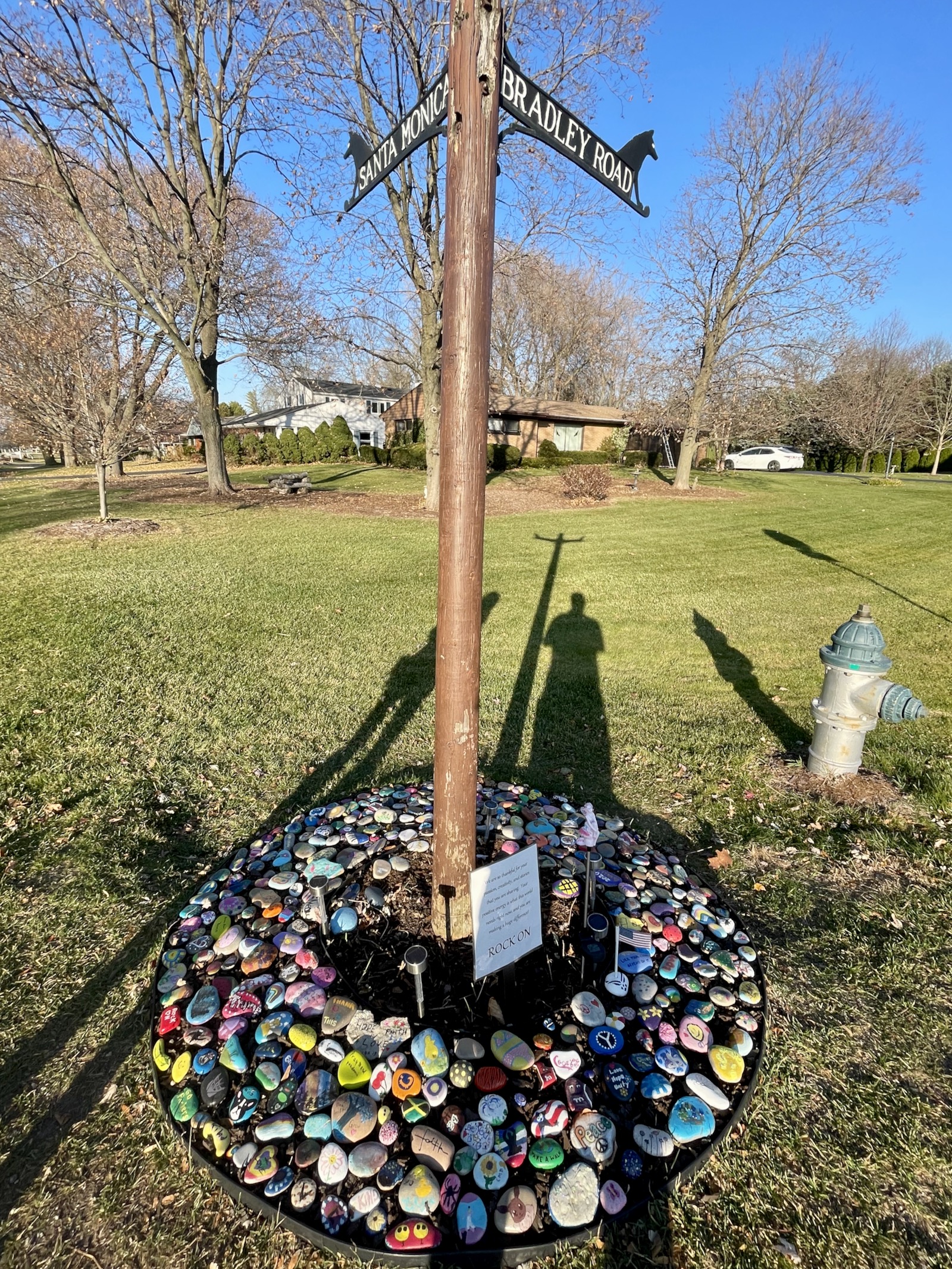 Andy is the president, publisher and founder of OnMilwaukee. He returned to Milwaukee in 1996 after living on the East Coast for nine years, where he wrote for The Dallas Morning News Washington Bureau and worked in the White House Office of Communications. He was also Associate Editor of The GW Hatchet, his college newspaper at The George Washington University.
Before launching OnMilwaukee.com in 1998 at age 23, he worked in public relations for two Milwaukee firms, most of the time daydreaming about starting his own publication.
Hobbies include running when he finds the time, fixing the rust on his '75 MGB, mowing the lawn at his cottage in the Northwoods, and making an annual pilgrimage to Phoenix for Brewers Spring Training.