According to a recent report from Luminate Data, after a massive 55 percent increase on vinyl LP sales in 2021, format sales trailed off heavily in the first half of this year, growing a mere 1 percent. (Though it was the only format that didn't see a decrease: CDs were down nearly 11 percent and digital sales dropped nearly 20!)
And much of that vinyl growth came from new releases, like Harry Styles' much anticipated "Harry's House," while the stats from Luminate Data suggest demand is ebbing for back catalog records. Overal consumption of older music was down 1.4 percent (and half the streams of that music was released since 2017).
So, it's perhaps not surprising that labels are not letting their foot off the gas when it comes to great new vinyl box sets and reissues. There's even talk of a long-awaited Beatles' "Revolver" box coming this fall!
Admittedly most of these records would have been planned during last year's boom, but they've arrived during 2022's bust.
The Rolling Stones
7" Singles, 1963-1966 (ABKCO)
"EL Mocambo 1977" (Rolling Stones)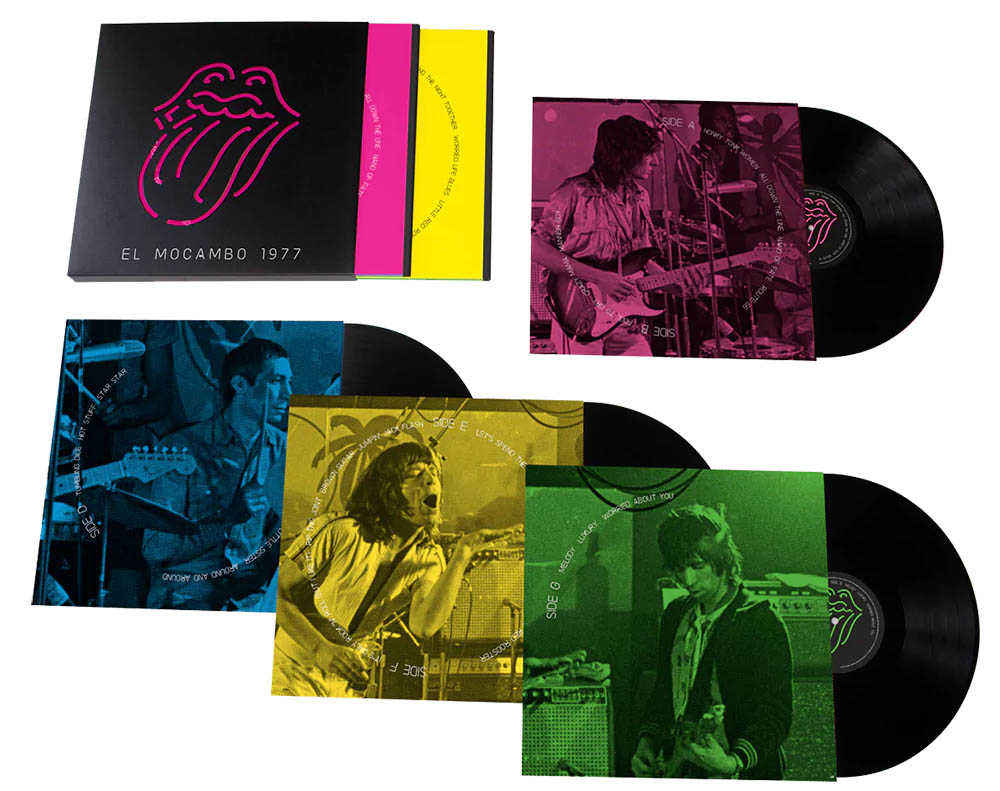 Two very different Stones eras get handsome sets. The singles box is a dense brick of a thing that doesn't look unlike a lot of the deluxe K-pop releases my kid likes: poster, envelope with photo cards, glossy booklet (though with an essay and original release info). But the real stars are the 18 replica 7-inch 45s – nine U.K. and nine U.S. – that trace the early development of the world's longest-lived rock and roll outfit from a mostly covers-based act to solid songwriters of what would become classics. The discs are great quality and I love the replica sleeves. My only ding would be that the U.S. releases have small spindle holes instead of large ones, but if that's as bad as things get there's not really all that much to complain about, is there?
The Stones' 1977 double "Love You Live" LP is not generally considered one of the band's finest moments, but it's one I've always appreciated because it was released in my early days of fandom and I was eager for anything by Mick and Keith and company. Some of that set was recorded at the legendary secret gigs in March '77 at Toronto's El Mocambo club. But now, for the first time, the band has released the entire March 5 show. There are also three bonus tracks from the gig the night before on this slipcased set of two gatefold double albums. The design is sleek and attractive, with the essay in the gatefold and photos and song/recording info on the heavy inner sleeves. The music is electric, recorded in a tiny club, with Watts and Wyman tight, Jagger on fire and Richards and Wood trading licks. Add Ian Stewart AND Billy Preston on keyboards and percussionist Ollis Brown and this was truly an all-star outfit that night.
The Yabby You Sound
"Dubs & Versions" (Pressure Sounds)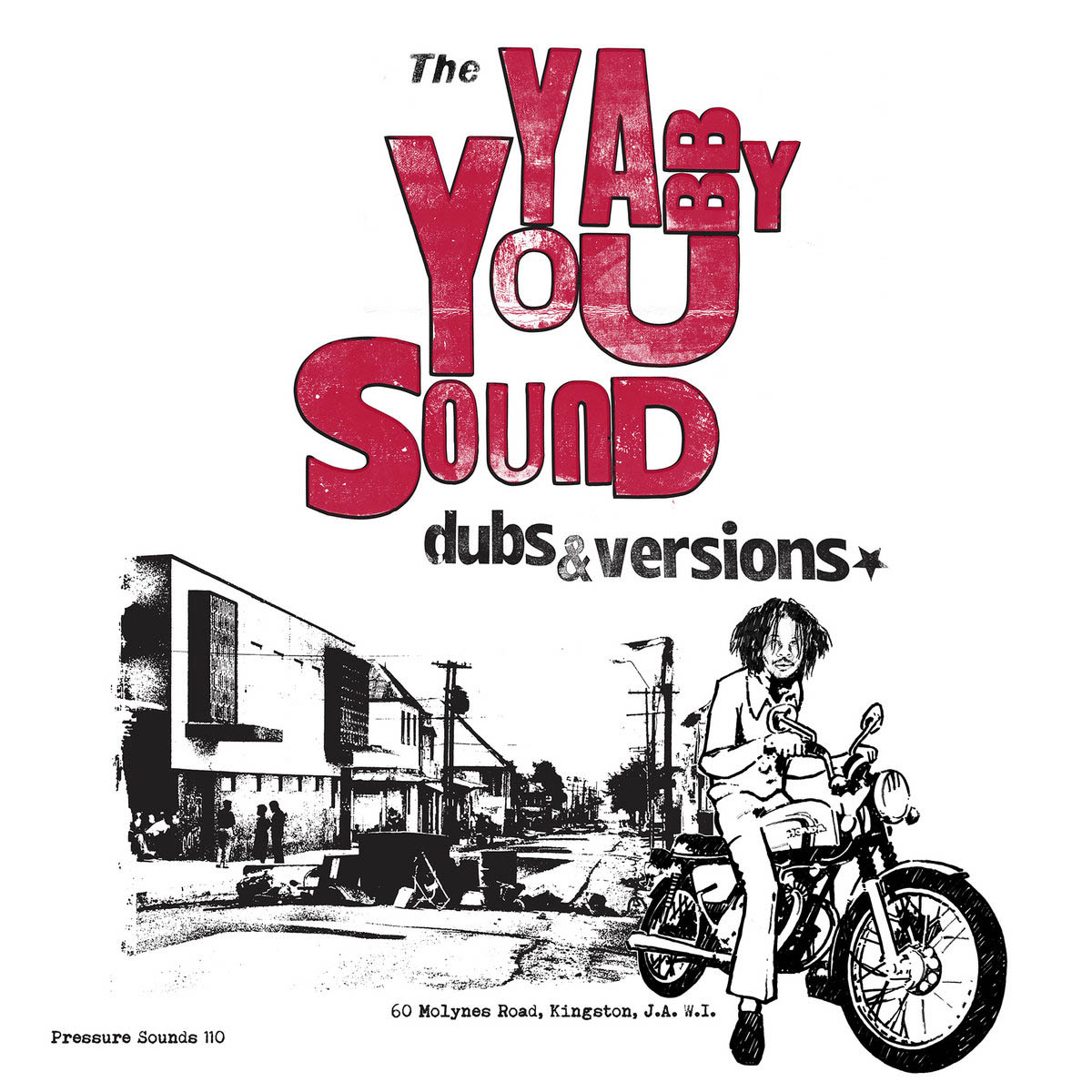 While I still lament the loss of the late, great Blood & Fire roots reggae reissue series, I'm more than a little pleased that Pressure Sounds survives doing the same work via a few releases each year. This latest from the late Yabby You collects instrumental dubs from a variety of sources, including singles b-sides and some dub LPs.
Reggae fans will recognize voices like Ranking Trevor and Michael Prophet weaving in an out of the echo and the dense, heavy, dread drum and bass laden tracks. Two LPs with heavy low end, naturally, come in a single pocket sleeve with a fine essay, as always, on the back.
Art Pepper
"+ Eleven" (Contemporary/Craft Recordings)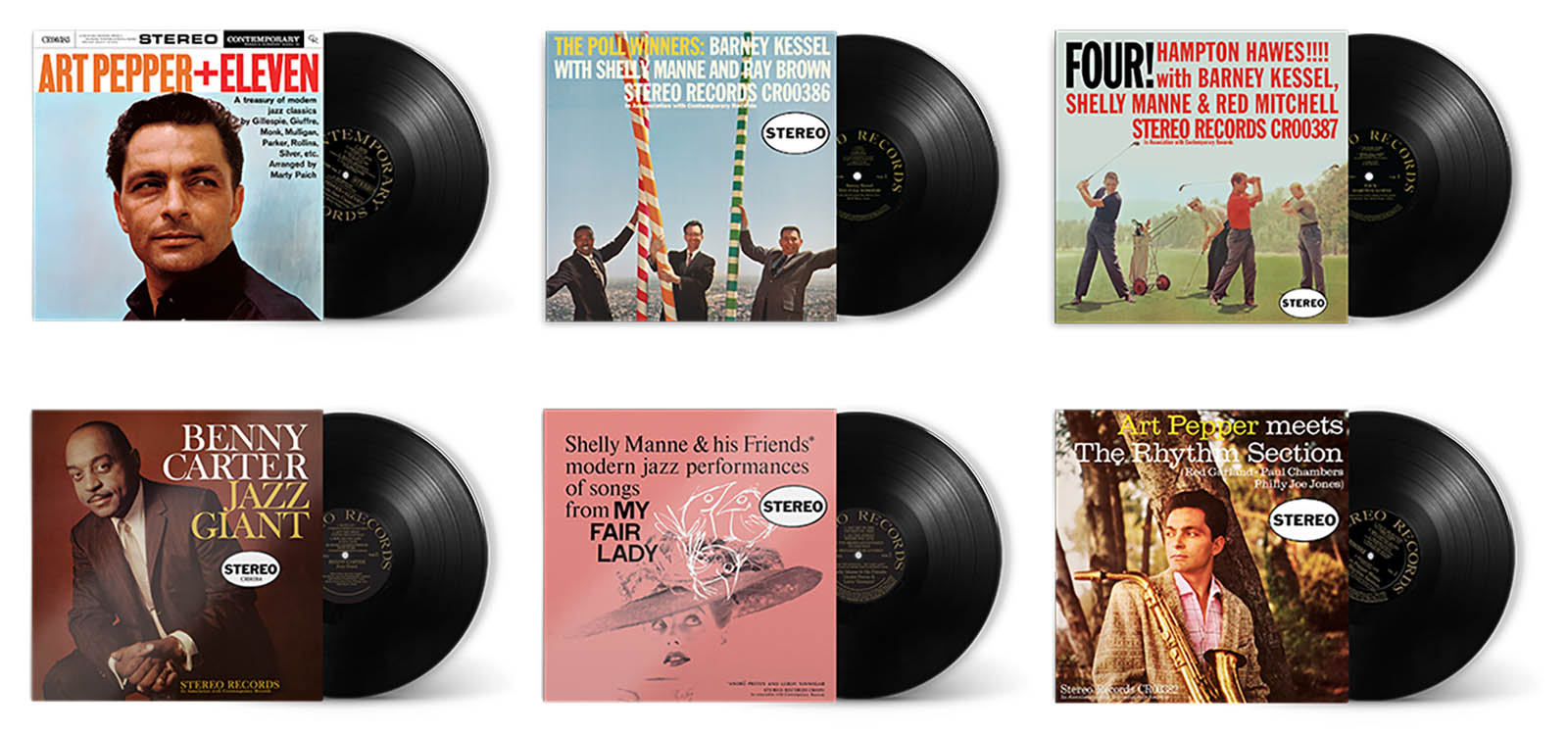 The celebration of 70 years of Contemporary Records, which captured the West Coast Jazz movement of the 1950s and '60s, continues with a new batch of reissues of records by Barney Kessel, Hampton Hawes, Benny Carter, Shelly Manne and saxophonist Art Pepper, who is represented by this 1959 session with a group of, well, 11.
A lush session of tunes by Dizzy Gillespie, Thelonious Monk, Sonny Rollins, Charlie Parker and others is given a nice clean pressing that's stored in an archival quality inner bag. I love that the sleeve is hard cardboard (albeit sans back paste-on panel) as it would've originally been manufactured.
Sex Pistols
"The Original Recordings" (Universal)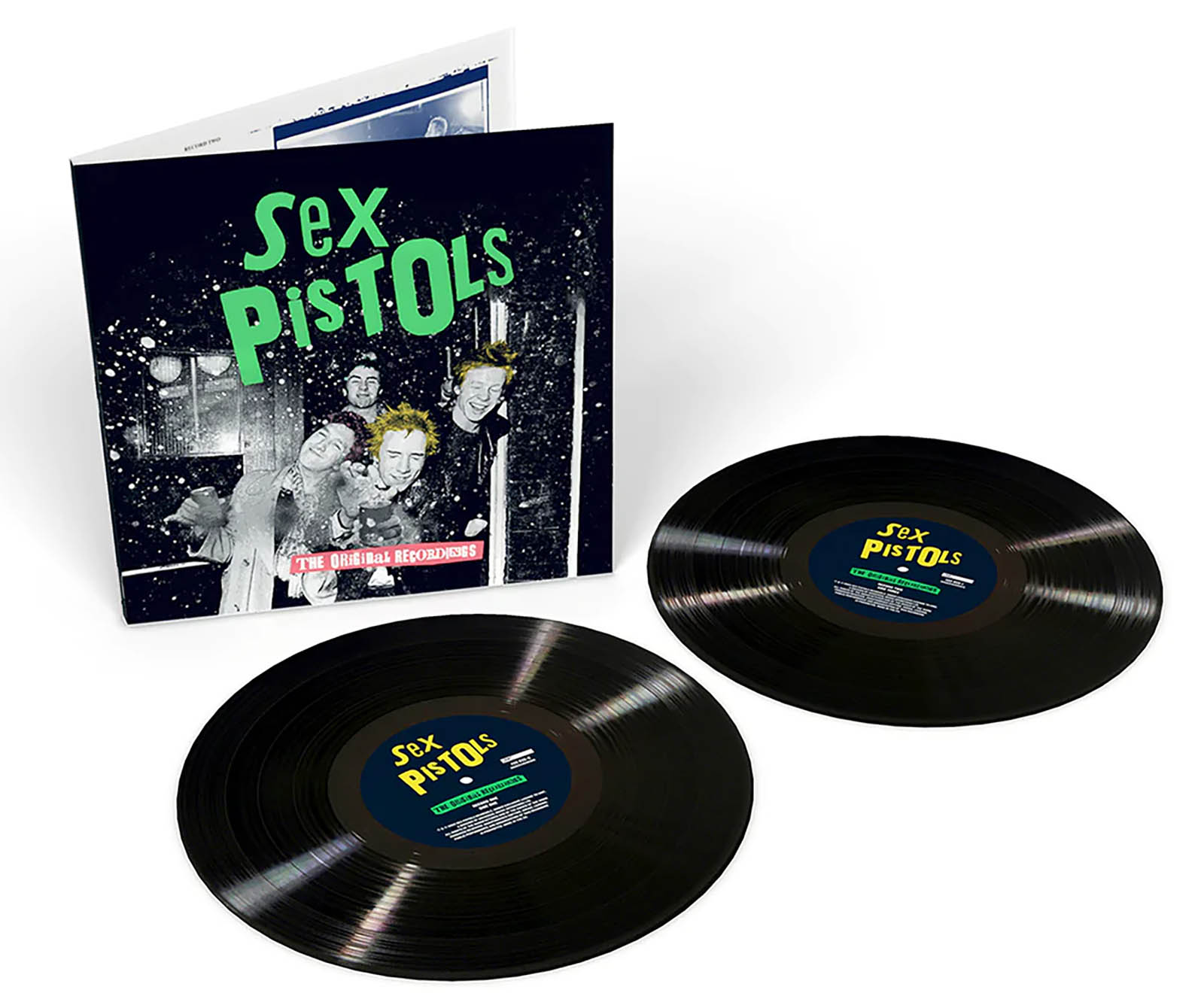 This double LP in gatefold is a pretty basic affair, an introduction for a new generation to meet one of the pioneering bands of the British punk movement. Most of the band's only "proper" LP ("Never Mind the Bollocks") is here, though "Liar," "EMI" and "Seventeen" are missing, and the rest ("C'mon Everybody," "Silly Thing," "Something Else," "Lonely Boy," etc.) come from "The Great Rock 'N' Roll Swindle" soundtrack.
It sounds good and it looks good, but there's no essay or other info that explains to today's kids why this music – which won't likely sound very revolutionary to a 15-year-old in 2022 – was so radical and important in its day. Still, I hope to it turns up in Targets and Walmarts all across the land.
Joe Strummer & the Mescaleros
"002: 1999-2022" (Dark Horse Records)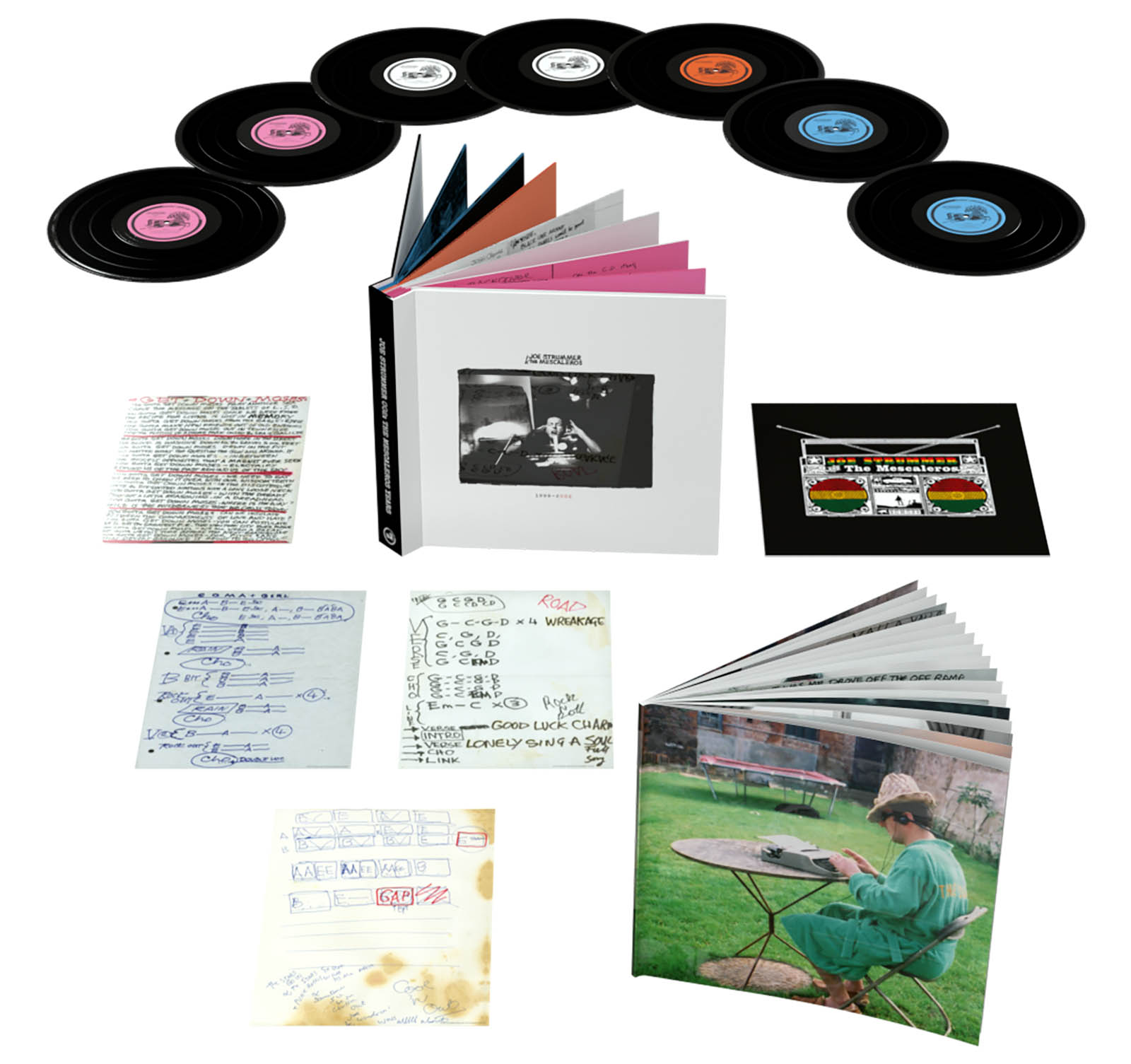 You noticed that above I said, "one of the pioneering bands." That's because everyone knows that while the Pistols aced marketing, The Clash were the true heroes of 1976-77. The band's frontman, the late Joe Strummer, would've turned 70 in August and excepting one ill-advised moment (calling that 1984 band "The Clash") his career was one of honesty and a love of music of all kinds. Over three albums across three years with The Mescaleros he managed find a second career (third, if you count his solo releases) with another great band.
From the dub-rock of "Global A Go-Go" to the Irish folk of "Minstrel Boy" to the almost Clash-like "Coma Girl," these records are fresh and fun and charming two decades later, and they are given a loving treatment here as a large photo album style book with each LP in its own attached sleeve. A big glossy booklet and photo card slip into an envelope inside the front cover.
The first two of the three albums ("Rock Art & the X-Ray Style" and "Global A Go-Go") are spread across two LPs and "Streetcore" is on a single disc. There's a fourth set, "Vibes Compass" – across two LPs – loaded with demos and outtakes offering insight into Joe's process.
That the whole thing – coming Sept. 16, pre-order now! – is on the label founded by George Harrison makes me happiest of all.
Paul McCartney
"McCartney I, II, III" (MPL/Universal)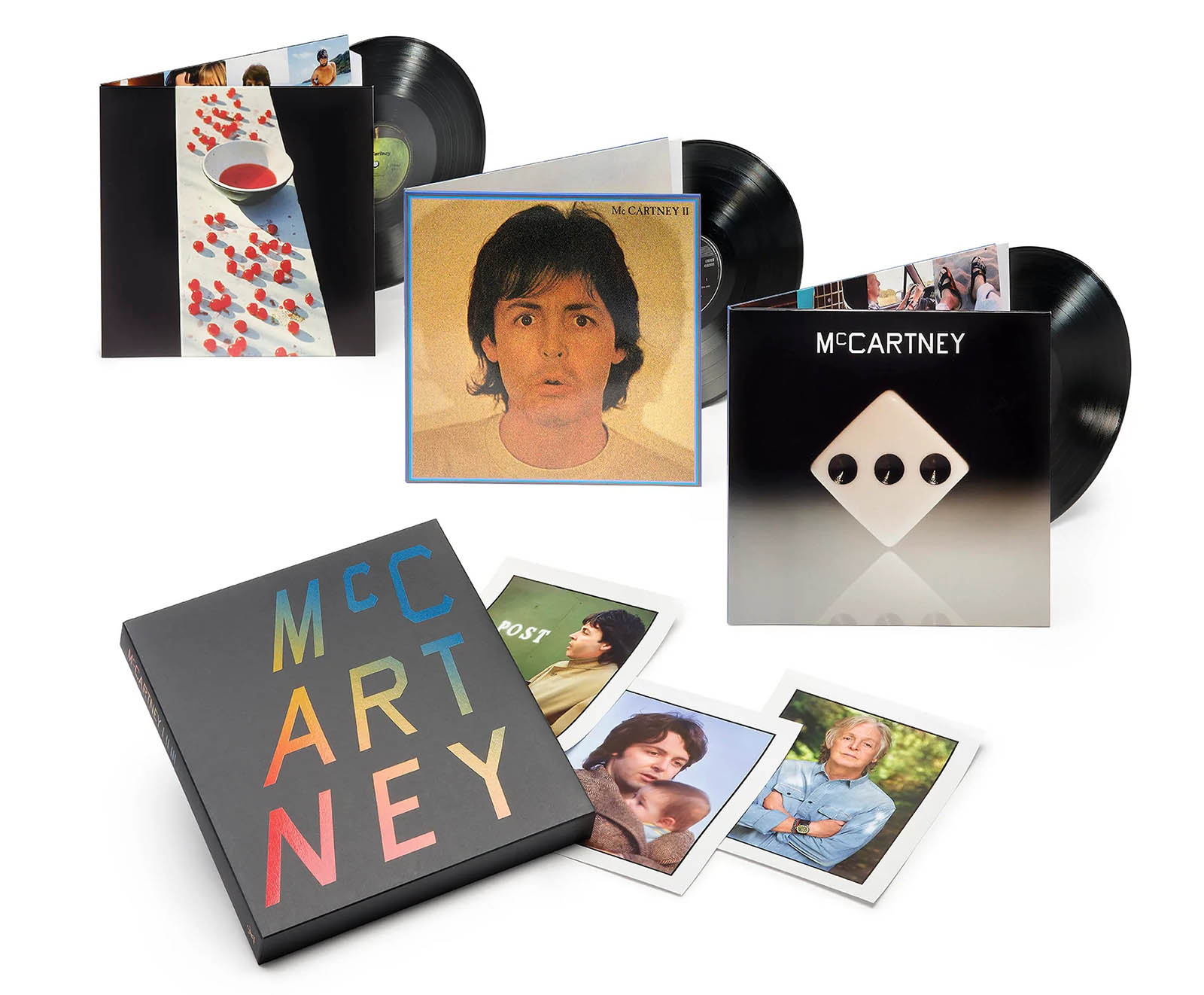 Before the Beatles even split, Paul McCartney was recording his first solo record, which was truly a solo record – he played pretty much everything himself – and that record, "McCartney," dished up enduring gems like "Maybe I'm Amazed," "Every Night" and "Junk." A decade later (it felt longer!), after big success with WIngs, Paul did it alone again, naturally, on "McCartney II," which served up more hits, like "Coming Up" and "Temporary Secretary." Then, just as the pandemic descended, "McCartney III" landed ... 40 years later! This slipcases edition features 180-gram audiophile pressings of all three LPs in their original gatefold sleeves and a trio of photo cards, each with an introductory message from Macca. (Note: "McCartney II" does not include the bonus 45 with the live version of "Coming Up," as did the original.)
At the rate McCartney's going, Universal might have to do another set with "McCartney IV" in it in a few years.
Lee "Scratch" Perry
"King Scratch" (Trojan/BMG)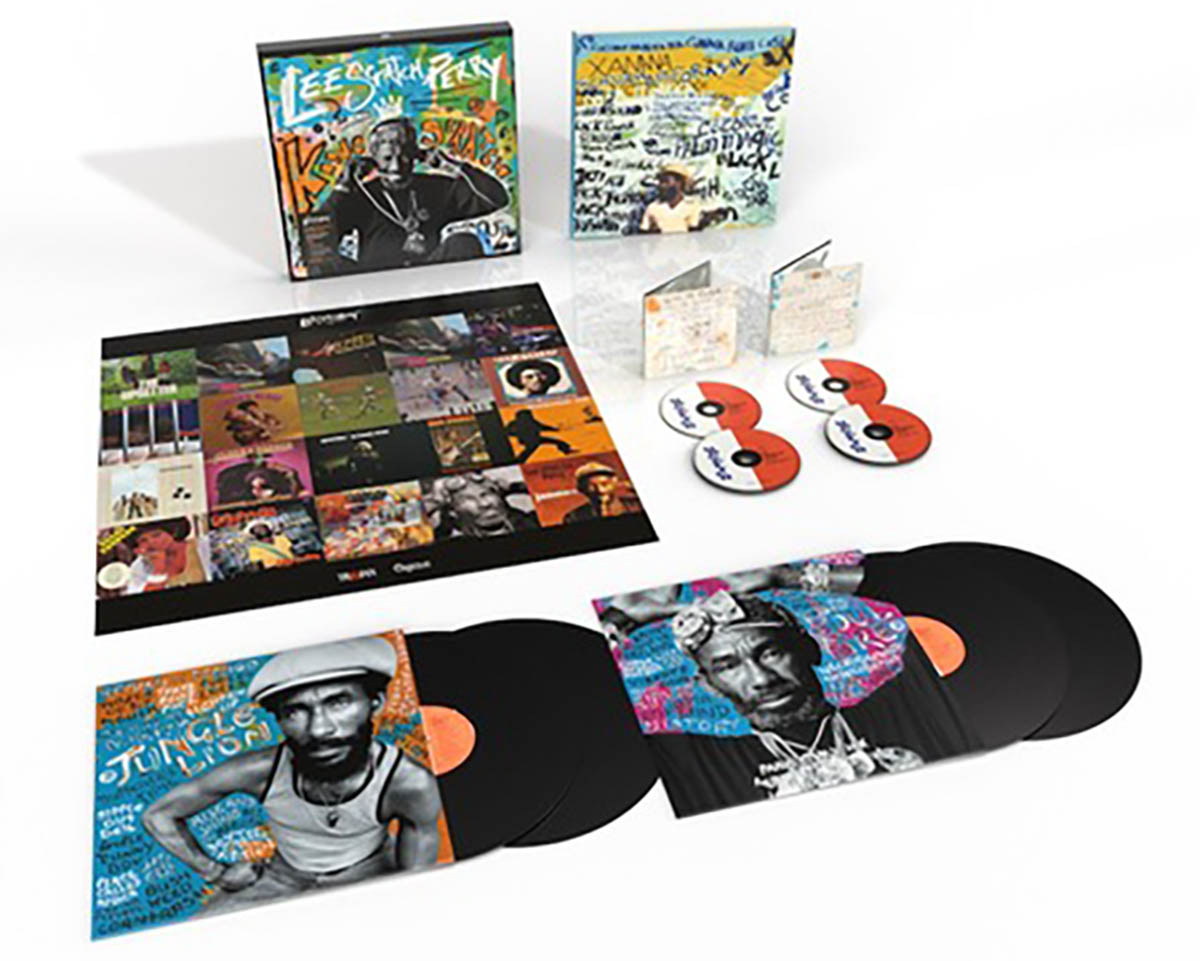 Britain's Trojan Records is releasing this new compilation to mark the first anniversary of the passing of legendary ska, rock steady and reggae producer and performer Lee Perry, and it's released here in the U.S., too. Much like the Pistols record, this double LP in a gatefold sleeve is aimed straight at the new, the curious, as most of it has been widely available on (typically multiple) previous Perry compilations.
That's not to say it's not an ace collection of classic tunes, from The Upsetters' "Return of Django," to Scratch's scathing "People Funny Boy" attack on producer Joe Gibbs, to roots anthems like The Gatherers' "Words of My Mouth" and Junior Delgado's "Sons of Slaves" and beyond. A double CD version has the same essay and 21 of the same tunes, but adds yet another 19.
Oasis
"Be Here Now" Limited editition 25th anniversary picture disc (Big Brother)

In honor of its silver jubilee, Oasis' third long-player – which included "Don't Go Away" and "All Around the World" and was the band's best charting album, reaching No. 2 on the Billboard Top 200 – has been reissued on silver-vinyl double LP, cassette (already sold out ... go figure), CD and, yes, double picture disc, which comes with a replica tour pass when you buy it on the band's online store. While I've always preferred "(What's the Story) Morning Glory?" this record also has its charms. If you're looking for a cool, fun object, the picture disc can't be beat.
Born in Brooklyn, N.Y., where he lived until he was 17, Bobby received his BA-Mass Communications from UWM in 1989 and has lived in Walker's Point, Bay View, Enderis Park, South Milwaukee and on the East Side.
He has published three non-fiction books in Italy – including one about an event in Milwaukee history, which was published in the U.S. in autumn 2010. Four more books, all about Milwaukee, have been published by The History Press.
With his most recent band, The Yell Leaders, Bobby released four LPs and had a songs featured in episodes of TV's "Party of Five" and "Dawson's Creek," and films in Japan, South America and the U.S. The Yell Leaders were named the best unsigned band in their region by VH-1 as part of its Rock Across America 1998 Tour. Most recently, the band contributed tracks to a UK vinyl/CD tribute to the Redskins and collaborated on a track with Italian novelist Enrico Remmert.
He's produced three installments of the "OMCD" series of local music compilations for OnMilwaukee.com and in 2007 produced a CD of Italian music and poetry.
In 2005, he was awarded the City of Asti's (Italy) Journalism Prize for his work focusing on that area. He has also won awards from the Milwaukee Press Club.
He can be heard weekly on 88Nine Radio Milwaukee talking about his "Urban Spelunking" series of stories.