It always feels like a risk when you see an artist whose claim to fame came decades ago and who was most famous for just a song or two. Will the audience be into it – or will they just be comatose until the hit arrives? Will the performer be into it – or will it just be a paycheck?
So I had concerns walking up to the (mostly filled) bleachers at the Briggs & Stratton Big Backyard stage on Saturday night to see Shaggy, the reggae star who broke through in the '90s and early 2000s with "Angel," "Boombastic" and, of course, "It Wasn't Me" before fading out of the American spotlight save for turn-of-the-millennium trivia and the occasional punchline-esque cameo. Those concerns, however, ended up proving themselves totally unfounded shortly into the reggae singer's joyful and contagious dance-happy 80-minute Summerfest set, filled with good humor, good moves, good music and overall good vibes. Having fun at a Shaggy concert – in the year 2021? It WAS me!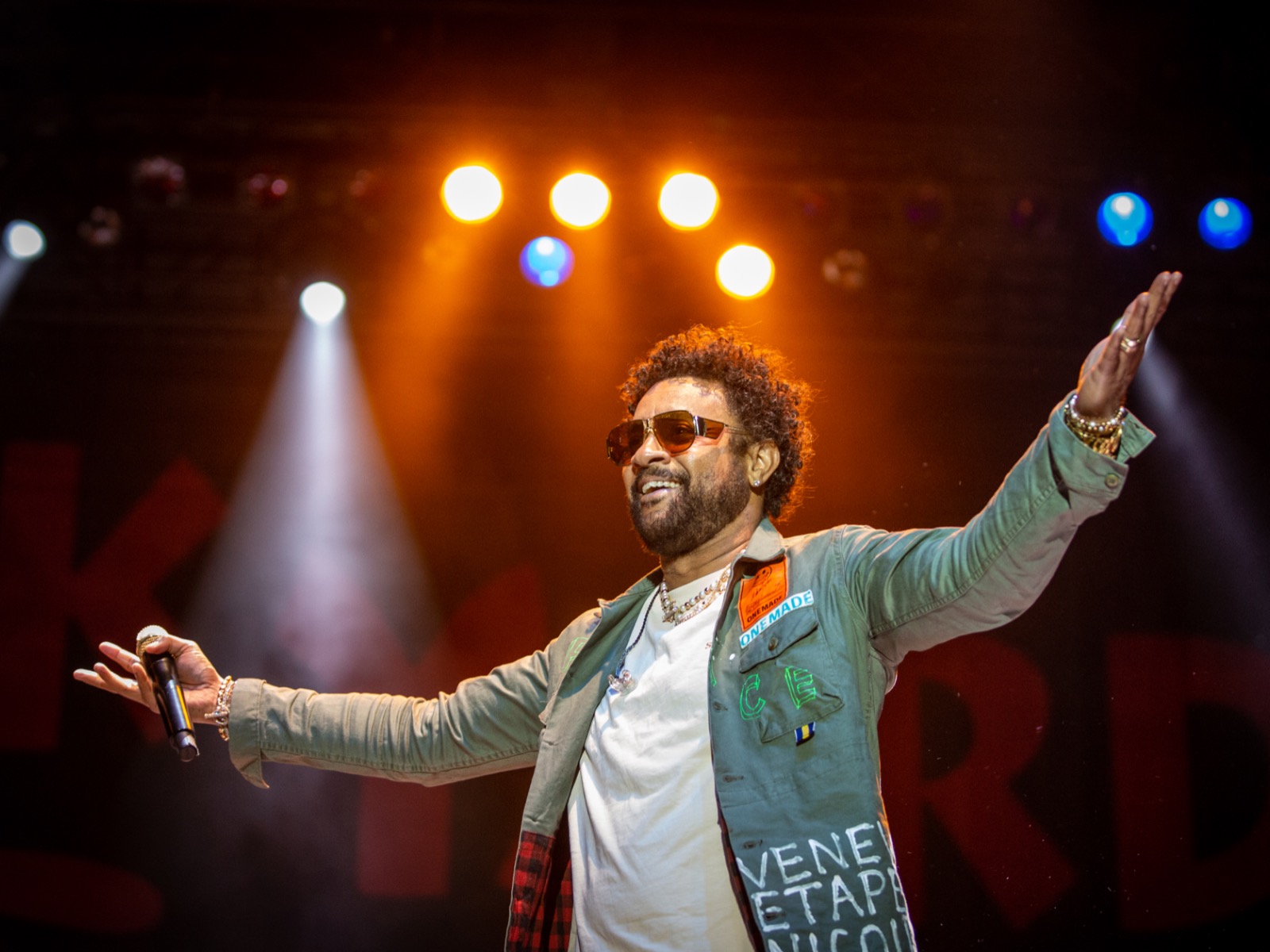 With the help of his hypeman, Shaggy and his signature phlegmy toasting vocals came out of the gates with one of his hits, "Boombastic" – albeit not just like off the album, but instead with a little Marvin Gaye "Let's Get It On" rhythm and groove coming from his live band. It was a sultry, swaggery rendition of the dancehall hit – complete with Shaggy getting the dancing going with his first of many on-stage thrusts and gyrations, even using his pants' waist to hold his microphone in a way that wasn't NOT suggestive. Between the whining dance moves and the warm Carribean island music, the temperature was higher at the Big Backyard than anywhere else on the grounds.
The dancehall star's spicy stew of musical references and inspirations continued cooking on the Big Backyard stage as he gyrated his way into his version of "In the Summertime" with a little bonus brassy Creole flavor followed by "That Girl," fueled by a sample of Booker T. and the MG's slinky classic "Green Onions." With the help of another of his bigger hits – "Oh Carolina" – Shaggy had the bleachers moving and grooving, but just to finish the job, he and his DJ took a moment to pay homage to some other famous reggae favorites by spinning quick hits from "Three Little Birds" to "Bad Boys" and UB40's "Red Red Wine."
As Shaggy (pardon me, make that Lance Cpl. Shaggy, as the reggae star was actually in the Marine Corps before making it big in music) moved into some deeper cuts in the middle of the set, he lost some of the crowd who were either inquisitive or misguidedly hoping he'd lead with "It Wasn't Me." But he still kept a strong grasp on half the bleachers no matter what with summery reggae-fueled jams like his tribute to the ladies "Strength of a Woman," his spliff-tastic "Buk-In-Hamm Palace," a love song collaboration with Ne-Yo called "You Girl" and "Fight This Feeling" with reggae legend Beres Hammond.
What really kept people tuned in, though, was Shaggy himself, who might've been having the most fun of anyone at the Big Backyard. Before bounding into "That Love" and "Habibi (I Need Your Love)," he had some fun with the crowd, politely chiding them for being "so calm" before having a cheer-off between the left and the right, the front and the back. To make sure the electricity stayed up, he then snagged an on-stage video of the crowd cheering on the first few bars of "That Love" on his phone.
He kept that energy throughout, getting the crowd involved, thrusting and grinding around the stage, offering a tutorial on how to properly "whine" – the Jamaican dance move, not the beverage or the act of complaining – complete with the correct face and flashing big smiles through the night. The biggest grin, though, came as the band played the first few notes of "Angel," the dancehall singer lighting up as the crowd quickly recognized the swoony romantic throwback hit.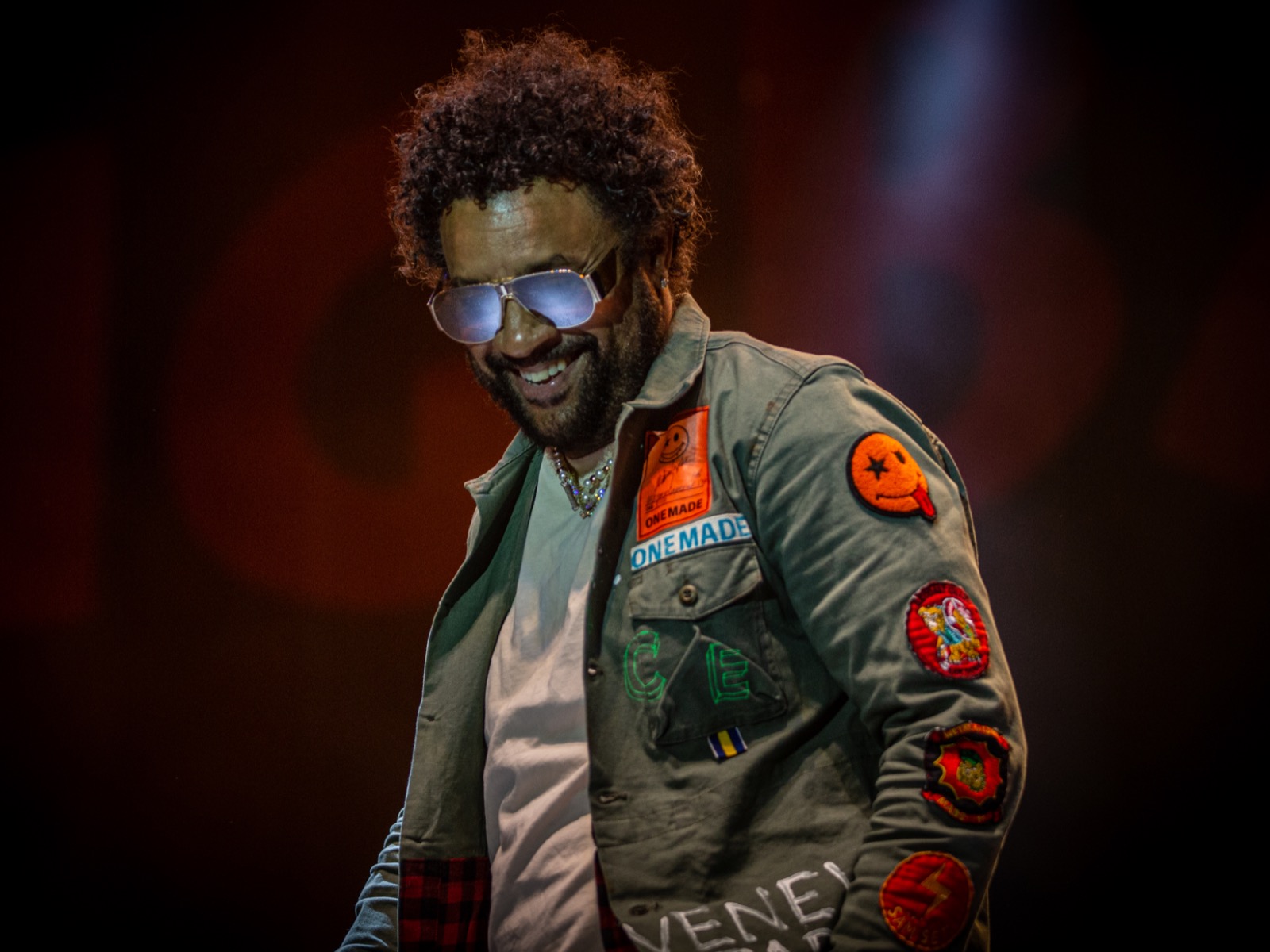 After the slinky sexy groove of "Luv Me, Luv Me" – and a pretty sweet solo from his band's guitarist – Shaggy retreated offstage for a hot second before his hypeman got the crowd to immediately bring him back out (see, T-Pain; that's how you do it without any awkwardness) for "Banana" and a groovy cover of "Electric Avenue." And then, to close out the night, what else but the beloved ode to denial, "It Wasn't Me," which left the crowd singing and soaring. And in case it didn't feel enough like you'd teleported to the era of Y2K, the closing number came complete with Shaggy making an extended Bill Clinton joke and a Judge Judy reference. The only thing the moment was missing was a Tamagotchi; then truly we'd all be somehow back in 2000.
Whether it was 2000 or 2021, though, Shaggy's Summerfest set would be considered a hit. And to think I was ever concerned.
As much as it is a gigantic cliché to say that one has always had a passion for film, Matt Mueller has always had a passion for film. Whether it was bringing in the latest movie reviews for his first grade show-and-tell or writing film reviews for the St. Norbert College Times as a high school student, Matt is way too obsessed with movies for his own good.
When he's not writing about the latest blockbuster or talking much too glowingly about "Piranha 3D," Matt can probably be found watching literally any sport (minus cricket) or working at - get this - a local movie theater. Or watching a movie. Yeah, he's probably watching a movie.