Ask me to name Milwaukee's shortest streets and I'll come up with some on the East Side – Albion, Back Bay, Curtis, Windmere, Royall, Wyoming – a few on the South Side – Amy Place, Congo Avenue, Winona Lane – and some scattered others, like Front Street Downtown and Christine Lane on the North Side.
I'd be wrong. Not a single one of those is in the top 10, and barely any even crack the top 20.
I know this because I went to my go-to expert for this sort of question: City of Milwaukee Central Drafting & Records Manager Yance Marti.
And anyone who knows Marti will know that he took this assignment seriously, devising a criteria, doing research, making a list, soliciting lists from colleagues and then inviting me over to talk about it all.
Marti excluded streets that are stub ends of longer streets, as well as streets that don't actually have signs identifying them as more than alleys or driveways. He also excluded, for the most part, numbered streets because any short segments of those tend to fall into one of the above categories.
An exception to that is West 18th Court, which is a rare numbered street in Milwaukee that bears a directional other than North or South. (There is also a nearby West 19th Court, which is a bit longer and doesn't make our list.)
And the winner?
It's one that's hiding in plain sight, right in the heart of Bay View: East Brunks Lane.
The street, which run just 48 feet off East Ward Street these days, was once a bit longer, continuing west to Kinnickinnic Avenue.
According to Carl Baehr's encyclopedic, "Milwaukee Streets: The Stories Behind Their Names," the diminutive byway was named for a local carpenter, William Brunk, who lived there in the 1870s.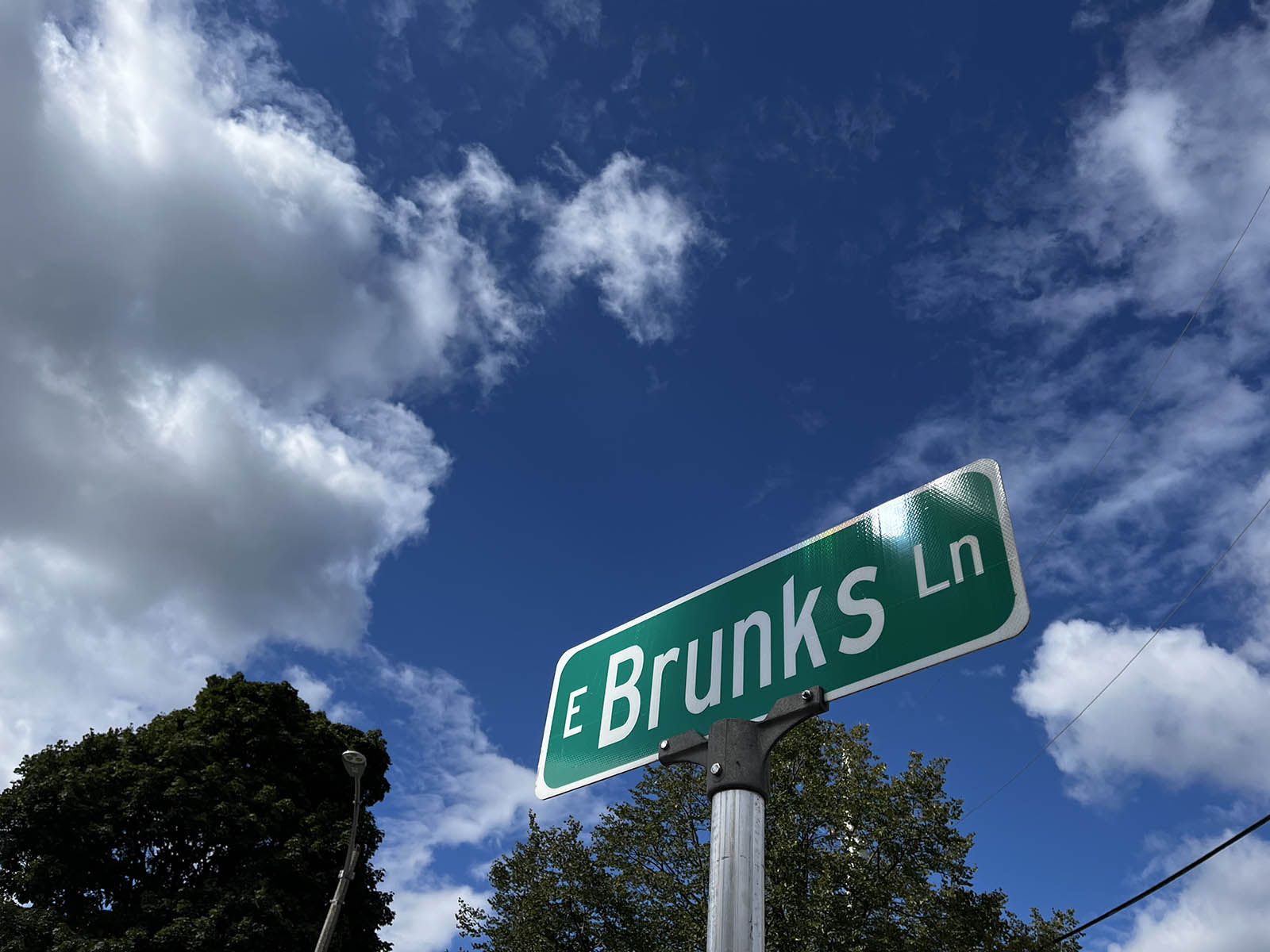 "It's got kind of an alley pavement and it's a weird thing because it doesn't go anywhere," says Marti, as we look at a street view image of it. "It's a dead end and ... it does have a street sign.
"If you pull up the 1910 Sanborn Map, Brunks Lane goes all the way from KK to Ward, so it wasn't as short a street then, but I think this was reconfigured in the '50s or the '60s.
"So, Bruncks Lane disappeared (under a small park) all the way up to (Ward), but then it remained here (to the east)."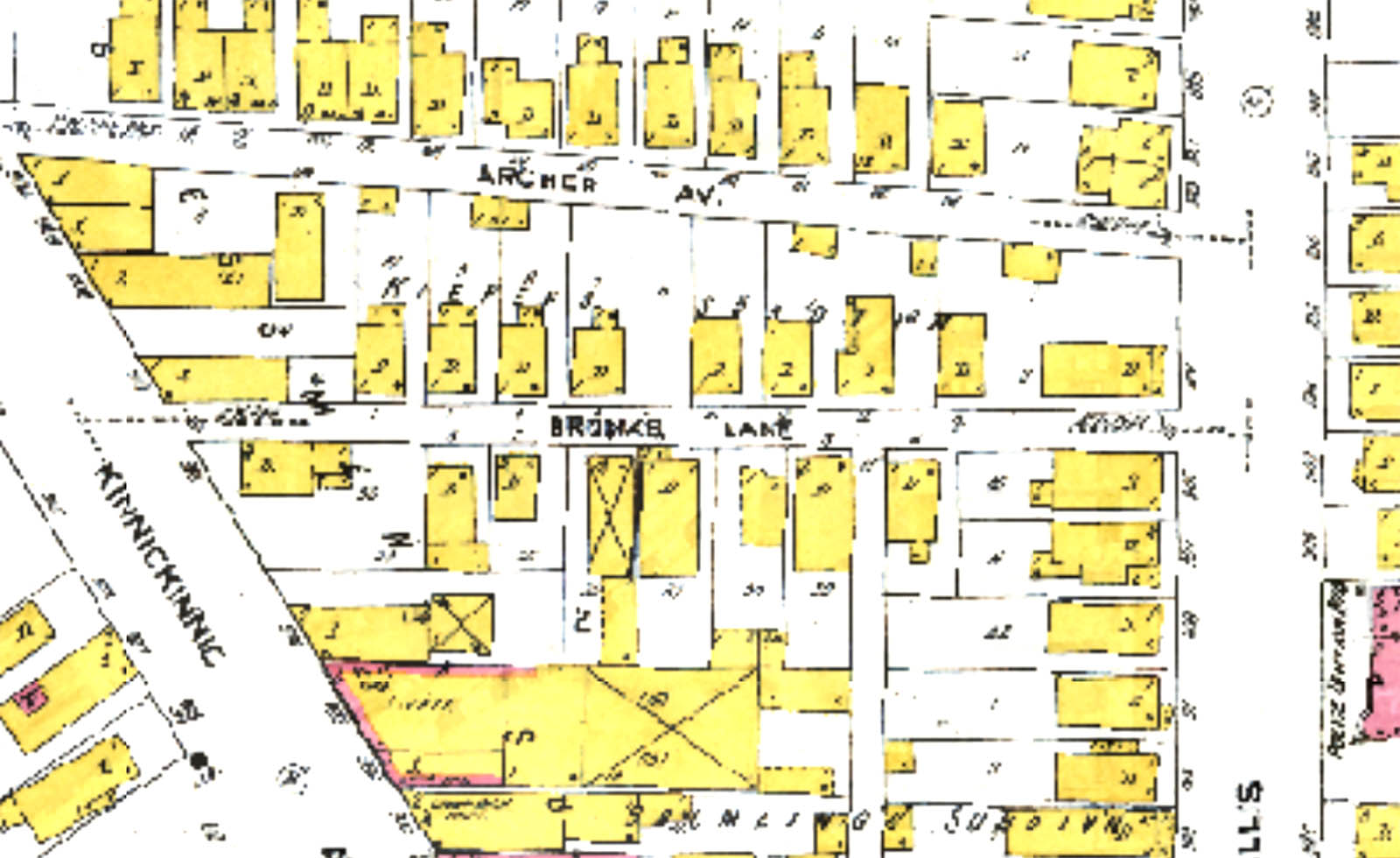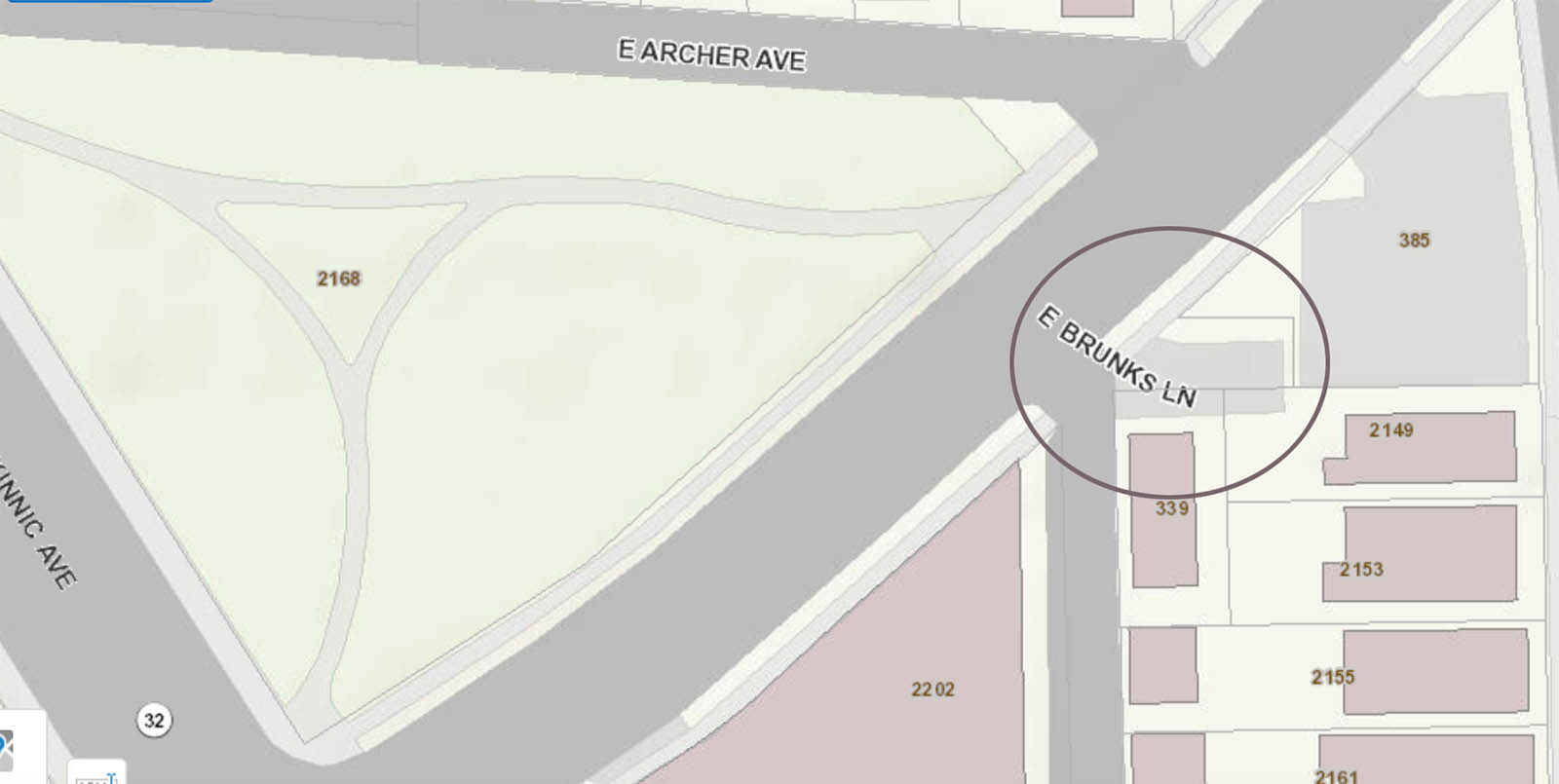 There is one house with a Brunks Lane address.
"It looks like a private driveway, but it's a street," says Marti. "So, that's the shortest street in the city."
Of course you can argue the criteria for inclusion and there are some asterisks, like, for example, Angela Drive on the far Northwest Side.
At 120 feet long it could make the list, but, as Marti shows me on a satellite photo, the short "street" – named in 1978 for the 2-year-old granddaughter of then-Ald. Clarence Miller – isn't paved, has no sidewalks and no street sign. And, when I try to search it on Google Maps, it doesn't even appear. The results take me to Angela Avenue, which is nowhere near short enough for inclusion.
So, while it technically exists, Angela Drive (unlike Angela Avenue nearby) in reality is no street at all.
That's unlike West Calhoun Place – the second shortest street in Milwaukee – which is also 120 feet long and could also be argued because it looks like an alley connecting North 30th Street to its alley, just south of Burleigh.
Calhoun was named by John Tweedy when the area was subdivided in 1889, according to Baehr – who describes it as "really more of an alley" – for reasons unknown.
"So Calhoun Place is a weird one, too," says Marti. "It looks like an alley ... and it connects to an alley. So that even makes it a little bit more confusing. But, there is a street sign there, and it says 'Calhoun Place'."
Interestingly, West Cawker Place, which clocks in at No. 5, is just down the street from Calhoun Place but extends ever so slightly farther to the west, making it a tad longer.
Baehr notes that this one – "more a driveway than a street" – was named, also in 1889, for English immigrant Emanuel Cawker, who bought the land in 1836.
Cawker's son, Col. E. Harrison Cawker, was a Milwaukee journalist and real estate man (as well as co-founder of Cawker City, Kansas) and his name lives on in the two Cawker Buildings, erected in Milwaukee by his estate after his death.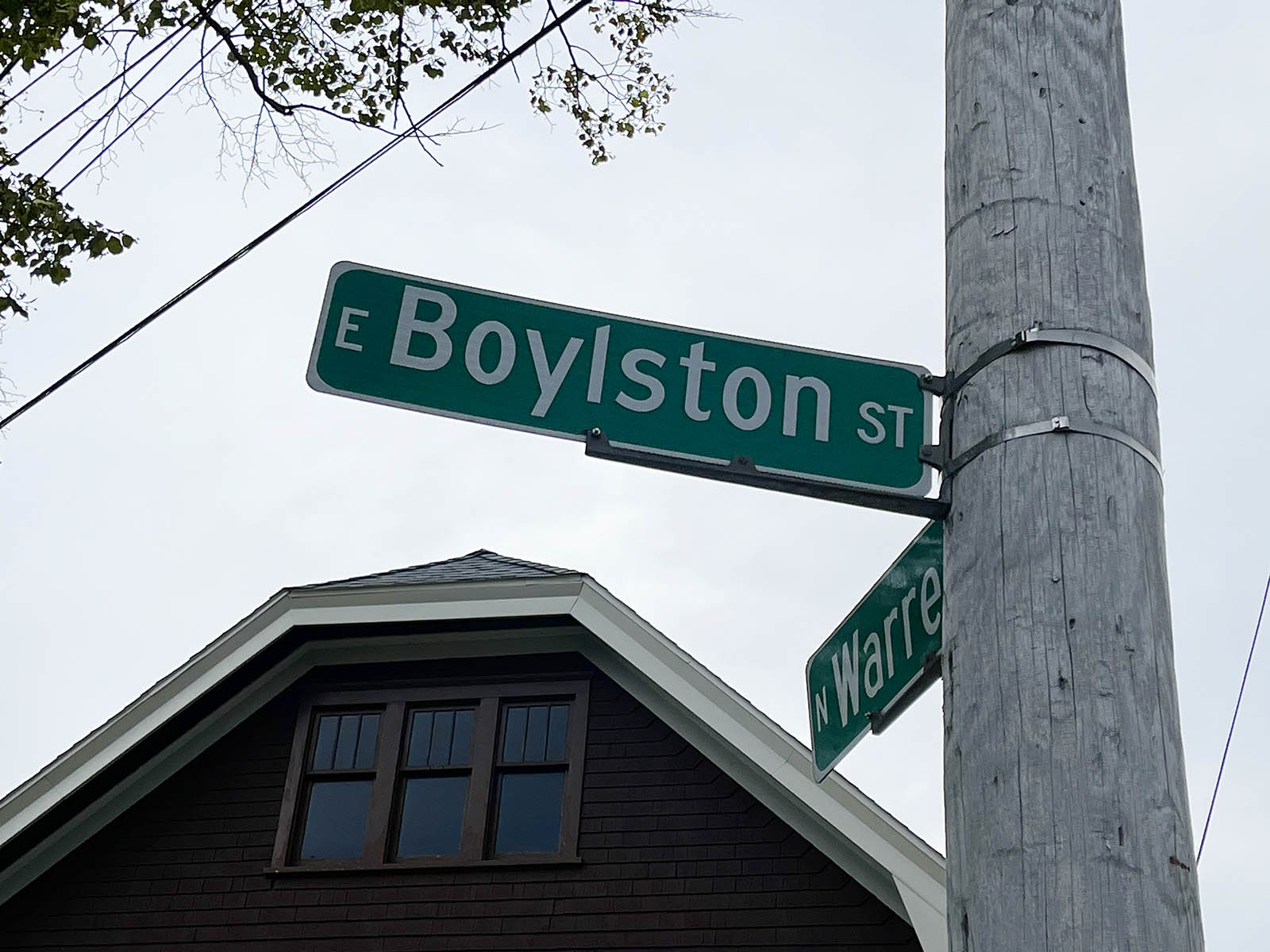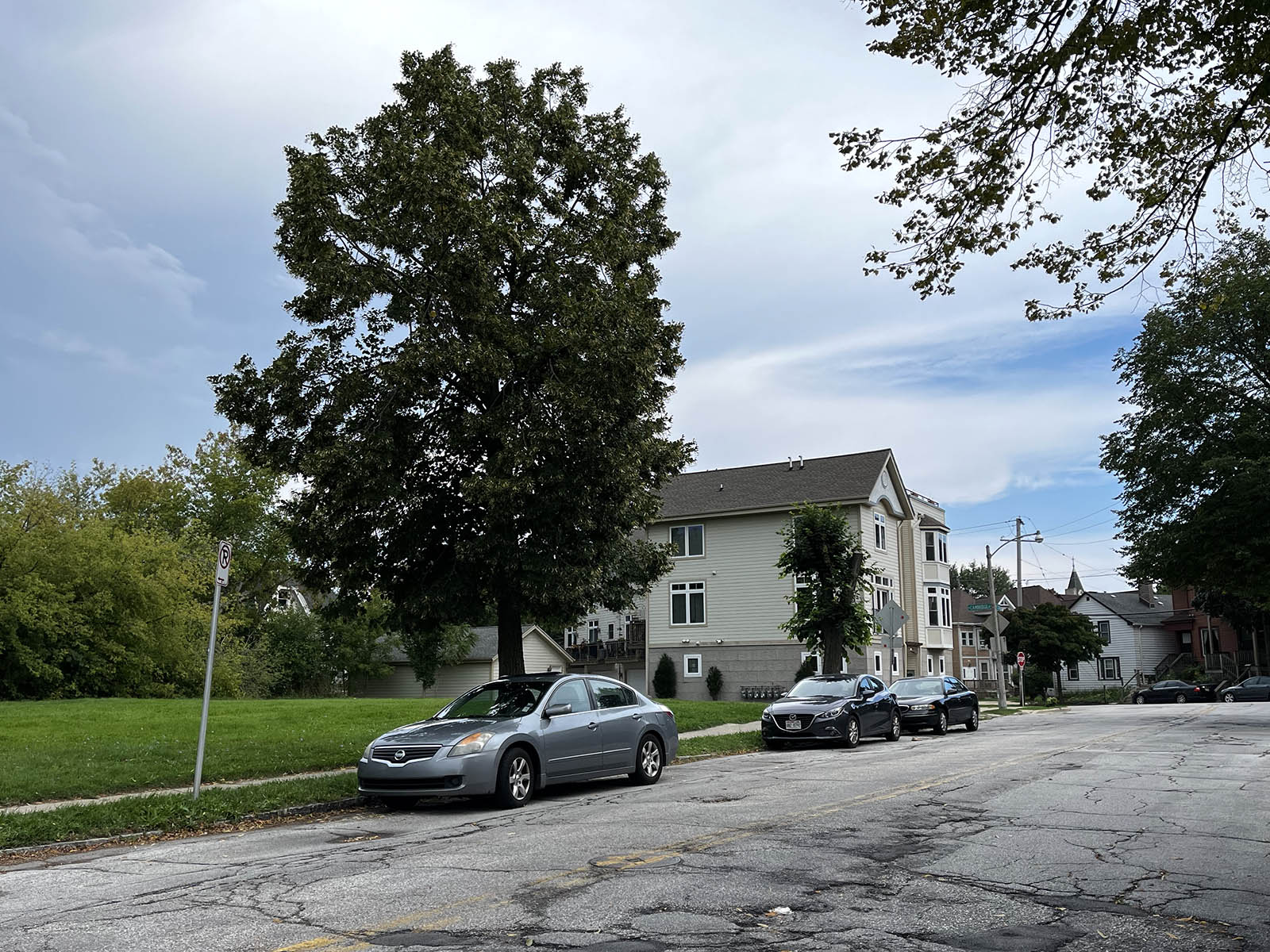 OK, so are you ready to argue the details? Good, let's go ...
Here are the 10 shortest streets in the City of Milwaukee, as compiled by Yance Marti of the city's Central Drafting & Records department:
East Brunks Lane, Bay View, 48 feet
West Calhoun Place, near 30th and Burleigh, 120 feet
West Pemberton Avenue, near 30th and Clarke, 121 feet
North Cape Street, off Commerce Street, 124 feet
West Cawker Place, near 30th and Burleigh, 144 feet
West 18th Court, just off Vliet Street, 147 feet
West White Street, between Muskego Avenue and South 20th Street, 170 feet
West Mount Court, near 55th and Lisbon, 171 feet
West Odell Street, near 16th and Mitchell, 207 feet
East Boylston Street, near Cambridge & Warren, 212 feet
Born in Brooklyn, N.Y., where he lived until he was 17, Bobby received his BA-Mass Communications from UWM in 1989 and has lived in Walker's Point, Bay View, Enderis Park, South Milwaukee and on the East Side.
He has published three non-fiction books in Italy – including one about an event in Milwaukee history, which was published in the U.S. in autumn 2010. Four more books, all about Milwaukee, have been published by The History Press.
With his most recent band, The Yell Leaders, Bobby released four LPs and had a songs featured in episodes of TV's "Party of Five" and "Dawson's Creek," and films in Japan, South America and the U.S. The Yell Leaders were named the best unsigned band in their region by VH-1 as part of its Rock Across America 1998 Tour. Most recently, the band contributed tracks to a UK vinyl/CD tribute to the Redskins and collaborated on a track with Italian novelist Enrico Remmert.
He's produced three installments of the "OMCD" series of local music compilations for OnMilwaukee.com and in 2007 produced a CD of Italian music and poetry.
In 2005, he was awarded the City of Asti's (Italy) Journalism Prize for his work focusing on that area. He has also won awards from the Milwaukee Press Club.
He can be heard weekly on 88Nine Radio Milwaukee talking about his "Urban Spelunking" series of stories.