Seven-time Food Network baking contender Kimberly Hall is about to make a big move. She's opening her own bakery, Signature Sweets, at 3801 N. Oakland Ave., the former home of Miss Cupcake, which closed its doors earlier this month.
Signature Sweets, which is slated to open on Saturday, Dec. 12, is expected to offer a wide range of baked goods, from breakfast treats to cookies, cupcakes, mini cakes and (Hall's specialty) decorated cakes.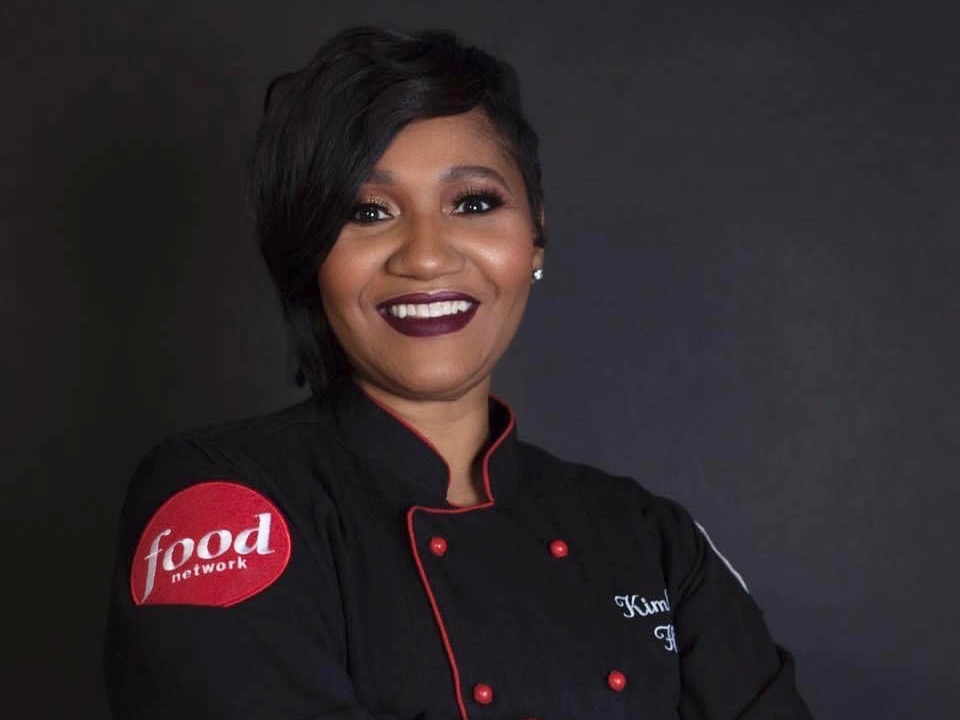 Living the sweet life
The retail shop is a milestone for Hall, a self-taught baker who gleaned the foundations of her craft from her mother and grandmother, eventually taking those skills to the next level by combining them with her natural talents in art, particularly sculpting.
She started off baking cakes and desserts for friends and family. But, she says, when the demand for her desserts snowballed, she realized she needed to start a business. By 2013, she'd partnered with a friend to open a shop on the West Side.
"I was trying to do it on the side," she says. "But, after doing it for a while I realized I wasn't ready to leave my full time job. I didn't have time to work and run a bakery at the same time. So, we sold everything."
But, even as the years passed, her passion for baking refused to wane. In the back of her mind, she says, she knew that making a career in the culinary world was her calling. So she kept baking, operating Signature Sweets as a catering entity.
Over the years, her talents drew attention. Hall also became a regular contestent on a variety of baking-related Food Network shows including "Cupcake Wars" and "Halloween Wars" (with yet another show filming in 2021).
"I've worked out of commercial kitchens for years," she says, "And I've made hundreds and hundreds of cakes for weddings, birthdays… I've even made cakes for the Milwaukee Bucks."
Her success brought her accolades, television appearances and ultimately, the opportunity to be mentored by British TV chef, author and USA Food Network host Lorraine Pascale. But, she says, an opportunity to start her own shop never arose.
"My mentor kept telling me to be patient, to wait for the right opportunity," says Hall. "And so I waited."
The bakery of her dreams
When COVID-19 hit and events were postponed or cancelled, Hall says her cake orders began falling off.
"But I kept going," she says. "I pushed myself and I found a way to ship my cookies and mini cakes so that I could increase my sales."
And then, serendipity hit.
Thanks to a shared connection, she found herself meeting with Ashley Weber, owner of Miss Cupcake. Weber explained that she wanted to get out of the business and asked if Hall was interested in taking over the shop, purchasing her equipment and signing a lease on the shop, which has been operational since 2012.
Hall says she couldn't turn the offer down. With help from Northwest Side Community Development (NWSCDC), she secured the funding needed to purchase the business and its assets, and she says she began planning her opening from there.
"I'm so excited," Hall says. "This is what I've been waiting for, and I can't wait to open."
Hall says she expects to sell a variety of items at the bakery, from breakfast treats like doughnuts, croissants and scones, along with cupcakes and mini cakes in flavors like strawberry eclair, lemon, chocolate Oreo, caramel, Reese's peanut butter and red velvet cream cheese. There will also be a daily selection of cookies, including Hall's "famous" salted caramel tea cookies, which she's previously only made for friends and family
Guests will also find one of the hottest treats of the season: hot chocolate bombs in flavors like chocolate mint, white chocolate, Lucky Charms, peppermint, cookies and cream, salted caramel, chocolate raspberry, pumpkin spice, s'mores, strawberry and peanut butter.
And yes, customers will also be able to order custom designed cakes for birthdays, weddings and events of all types.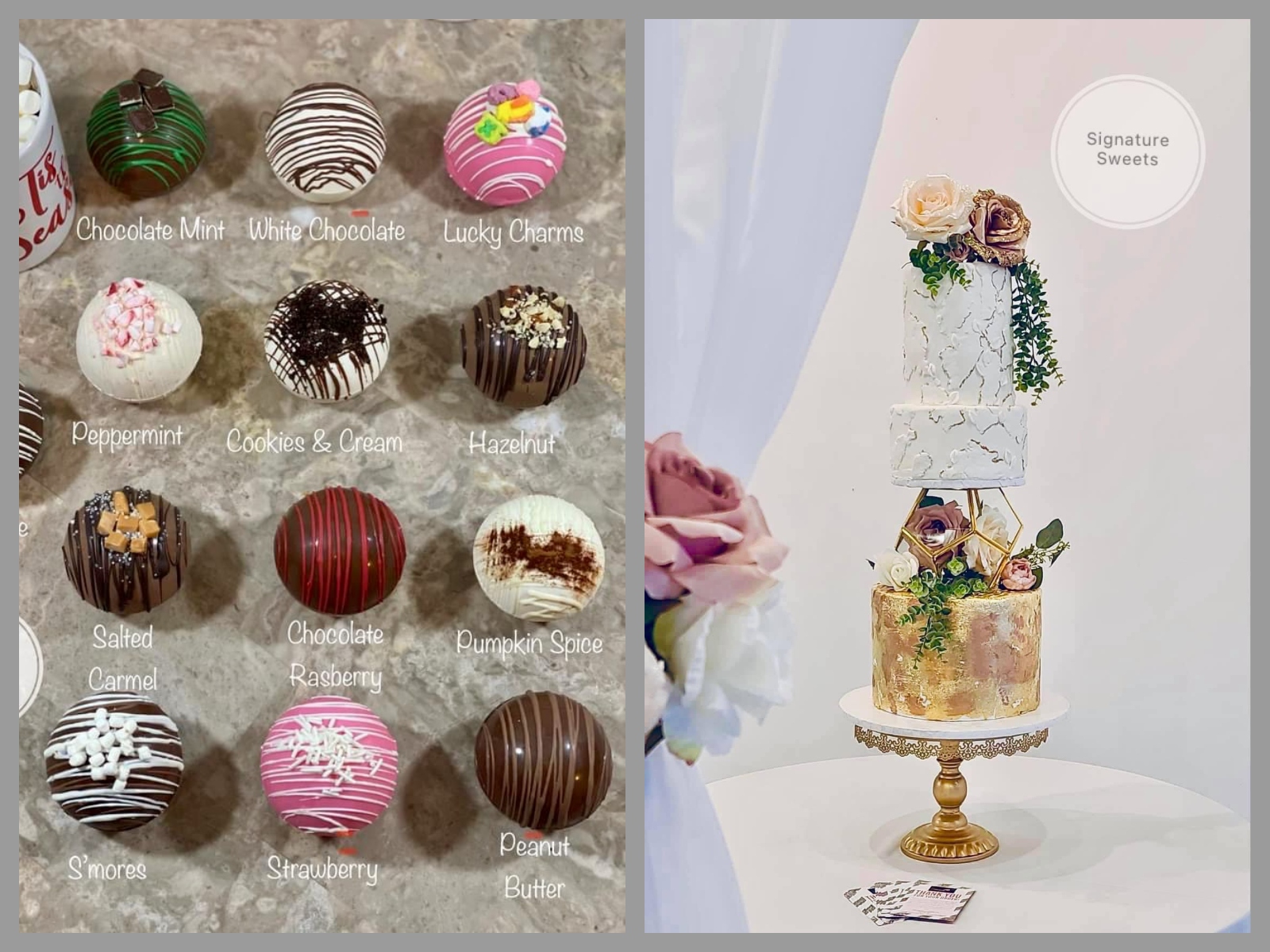 Since safety remains at the fore during the COVID-19 pandemic, Hall says guests will also be invited to take full advantage of the cute little pink walk-up window on the side of the building to pick-up their treats.
Opening hours for Signature Sweets are expected to be Monday through Saturday from 8 a.m. to 4 p.m., at least to start. Follow Signature Sweets on Facebook and Instagram for updates.
Lori Fredrich (Lo) is an eater, writer, wonderer, bon vivante, traveler, cook, gardener and girlwonder. Born and raised in the Milwaukee area, she has tried to leave many times, but seems to be drawn to this quirky city that smells of beer and alewives.
Some might say that she is a little obsessed with food. Lo would say she is A LOT obsessed with food. After all, she has been cooking, eating and enjoying food for decades and has no plans to retire anytime soon.
Lo's recipes and writing have been featured in a variety of publications including GO: Airtran Inflight Magazine, Cheese Connoisseur, Cooking Light, Edible Milwaukee, Milwaukee Magazine and the Milwaukee Journal Sentinel, as well as on the blog Go Bold with Butter, the web site Wisconsin Cheese Talk, and in the quarterly online magazine Grate. Pair. Share.