For this month's featured "Before and After" project from the Steinhafels in-house interior design team, we're looking at ways to bring new life to a forever home.
That's one of the coolest thing about interior design. You can transform a space, and make it feel brand new – without all the hassle and expense that comes with moving. You also get to stay in a place you love and continue to make memories to last a lifetime.
Interior Designer Linda Patti works in our Waukesha store and has been a customer favorite for years. Linda has designed and decorated corporate reception areas, offices and conference rooms ranging from doctors and lawyers, to restaurants and bars, and even retirement homes.
The Waukesha home project we are profiling today may be much smaller scale, but as you can see, Linda still invested hours of time and expertise to make sure the end result is the home of her client's dreams!
Before
The main objective of this project was to achieve an updated space for entertaining family and friends, and highlight the open concept family room and living room.
After
While Steinhafels specializes in furniture, our designers are experts on all aspects of design. As Linda explains, "My favorite part of this project is the total transformation – from the fireplace to the paint on the walls, to new carpeting, window treatments, hardware on built-in cabinets, to even new outlets in the walls!"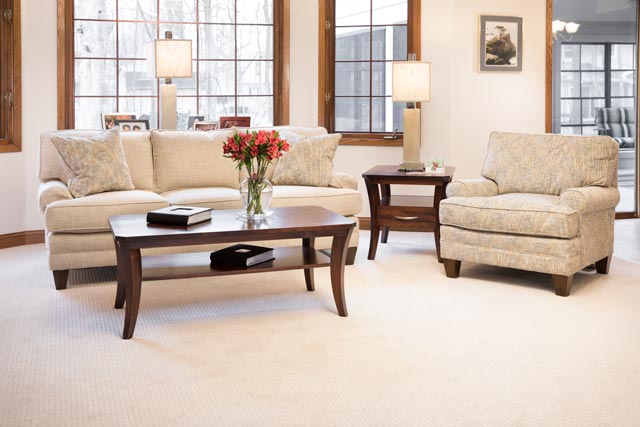 Linda says one of the keys to a successful interior design project is listening to the client and building a trust. "She was a joy to work with and we were both happy with the final result. As you can tell nothing had been done for years. Sue plans on spending the rest of her life in this home."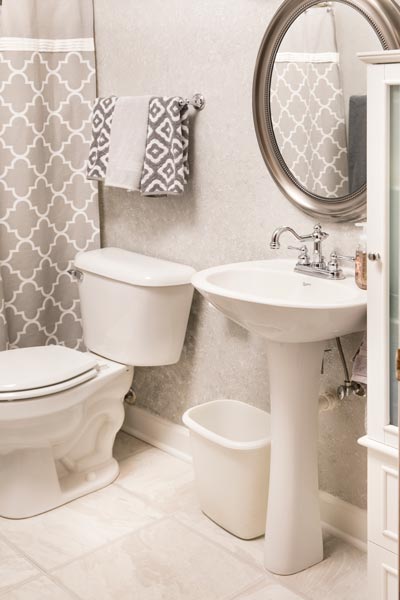 As usual, don't just take our word for it when it comes to our designers' expertise. Check out the customer testimonial for this project!
"Linda was very easy to work with. Through conversation, she found my style and followed my budget. I am very happy with the outcome. It made a world of difference." - Susan A., Waukesha