This month's featured "Before and After" project from the Steinhafels in-house interior design team is a little different than most. Instead of looking at one home, we're giving you a look inside a unique apartment complex in Appleton that one of our designers helped bring to life. It's called The Woolen Mills Lofts, located in "The Flats," just south of downtown Appleton and west of the Bergstrom Paper Company.
Laura Hoffman is a designer based at our Appleton Superstore. Laura is well versed in all areas of design, and is known for her vast skills and friendly demeanor!
This project means a lot to Laura. She's been working with this client and her husband for a few years now. They own Keystone Development. Laura explains, "They have investors that purchase urban properties, some which are old dilapidated buildings and manufacturing mills from years gone by, and they redesign and develop them into low income apartment complexes. The apartment complexes are usually in urban locations. There are many strict rules and specifications that they have to abide by, and they also receive special grants to promote these complexes."
Laura has helped the couple design and find the right furniture pieces for each of their development projects. Laura says when she first met them and found out what they did, she was totally onboard! "I feel it's important that everyone has the opportunity to live in a nice apartment and community, no matter their income or socio-economic background. We all work hard and deserve a comfortable, beautiful place to come home to – and be proud of."
Needless to say, when we saw the finished results, we were excited to feature this project as a Before and After.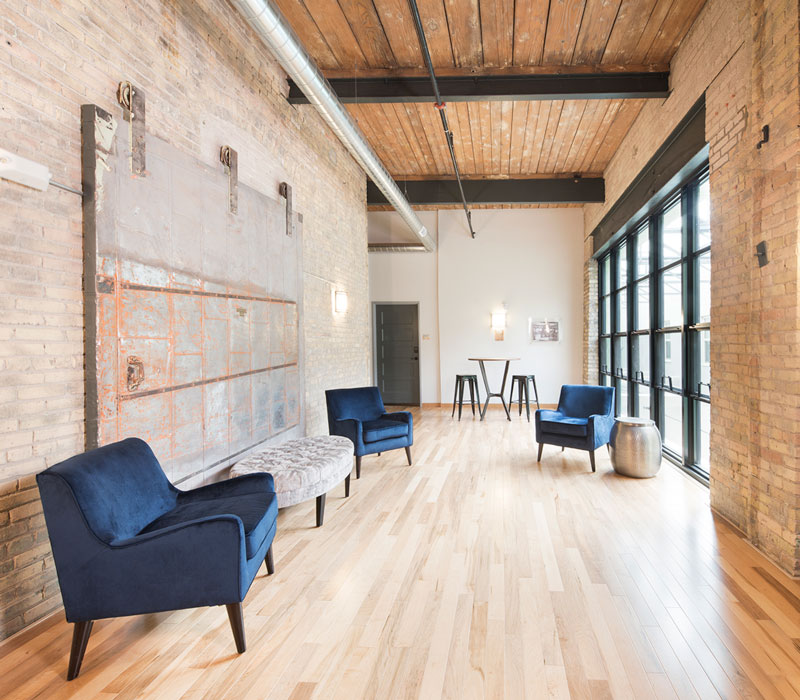 Part of the building was built pre-Civil War and was used for many years to make felt that was shipped all over the world. Laura notes, "In the community kitchen area, we have a framed piece of old felt from the past. I designed all of the community rooms that are used for reading, hanging out, social events or just watching TV with family and neighbors. We just finished one in Milwaukee. We have done several scattered all over the state!"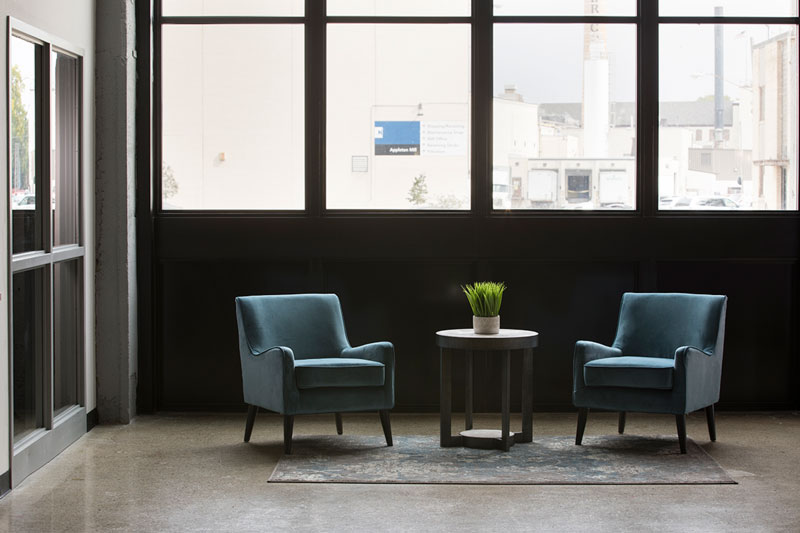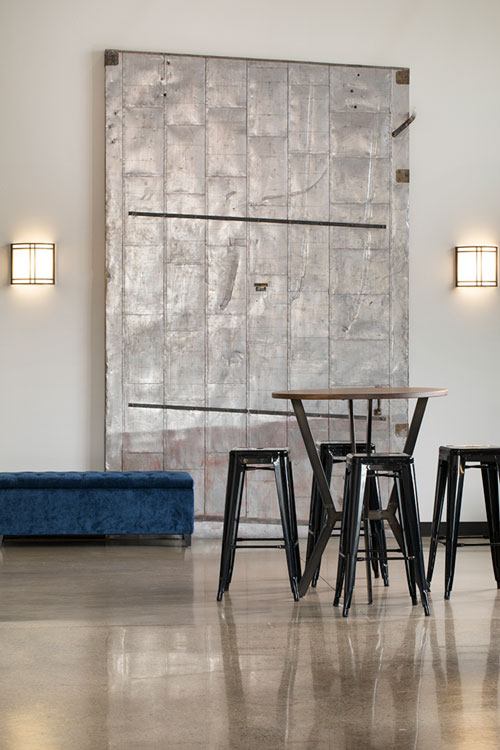 Every project holds a special place in a designer's heart. Laura says, "I am proud to be a part of this project. I've talked to a few residents, and they are so happy that they get to live in such a cool building, and they love all the architectural detail."
As usual, don't just take our word for it when it comes to our designers' skills. Check out the customer testimonial for this project!
"Working with Laura as our designer made the process so simple, and the result so beautiful!" Woolen Mills Lofts, Appleton, WI