Throughout our lifetime, we outgrow things. It's natural. But some things we never outgrow. They change and morph, but continue to accommodate us as we change and morph, too.
Such is the case with the Wisconsin State Fair.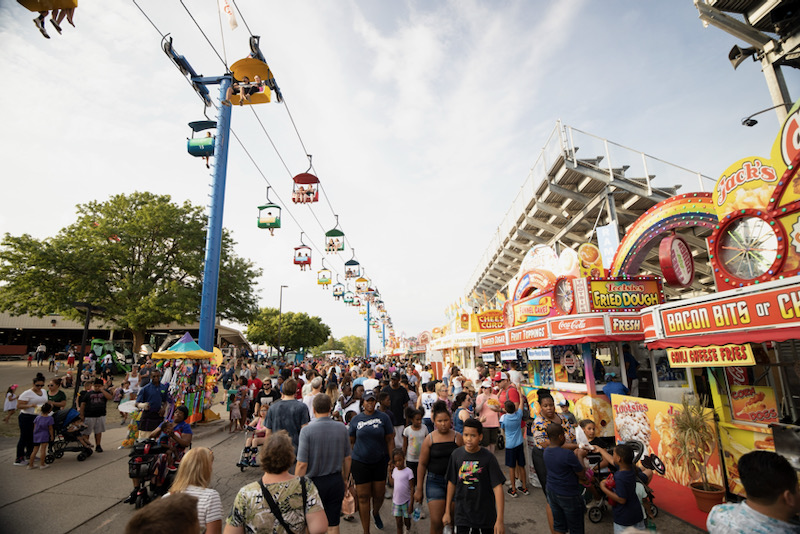 The Fair began in 1851, and a mere 120 years later, I went for my first visit. Only a few months old at the time, I can only rely on my mother's account of my experience. Apparently I slept through much of it. But for the next four-plus decades, I went to the Wisconsin State Fair multiple times every summer – and fairly certain I slept through none of it.
My relationship with the Fair changed over the years. I even went through a period when I didn't really like the Fair, but then again I was 14 and didn't like much of anything at the time. But for the most part, the Fair has been a memory-maker in all of my stages of life, with many more to come, I hope.
Childhood is arguably the most magical time for State Fair going. I remember the pure joy of cheering on the smallest pig in the race, the one I named Wilbur like the piglet from "Charlotte's Web," and laughing with my sister at the rows and rows of animal butts we saw in the barns.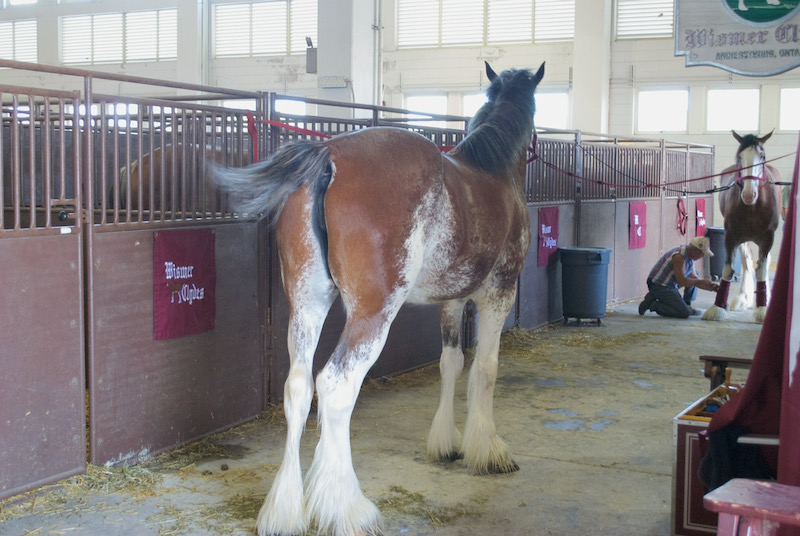 But mostly, I remember my parents and grandparents smiling in the sun, holding cups of Miller Lite in their hands. The same beers that, right or wrong, they allowed me to take a sip from while we took a breather at a picnic table. (Oh, the '70s.)
By the time I was a teenager, I was lukewarm about the Fair, and certainly didn't see it as a family affair. I wanted to go solo, with a friend or two, and sneak cigarettes and meet boys. With big bangs and crop tops, I could definitely turn a few carnival workers' heads. I could also make $10 stretch for eight hours at the Fair. That boy working the water gun game never wrote like he promised.
For the past 20 years, I've been fortunate to really deep-dive into the Fair and, because of my job, experience unique aspects. I've won and lost the Celebrity Cream Puff Eating Contest, took the driver's seat of the iconic Weinermobile, rode the Skyglider with West Allis mayor Dan Devine, listened to hundreds of live bands, and eaten everything from deep fried Twinkies to deep-fried bull testicles.
My appreciation for the Fair really amped up when I had kids of my own. Suddenly, I was swiping cream from their little faces and saying no to an inflated Dora the Explorer on a stick. I fell in love, again, with sampling peanut butter milk, watching fuzzy chicks free themselves from shells and looking at animals' faces and butts. I watched my kids whiz down the big pig slide and I waved to them from the ground while they rode a bumble bee in the sky.
In the past 10 years, I've also enjoyed going without my kids and on date nights with my love. We've ridden the Ferris wheel in the dark, just minutes before the park closed. I cried tears of joy during the one and I only time I saw Heart in concert. And best of all, we've people watched for hours from the roof of Slim McGinn's.
The Wisconsin State Fair is the greatest place on earth to people watch.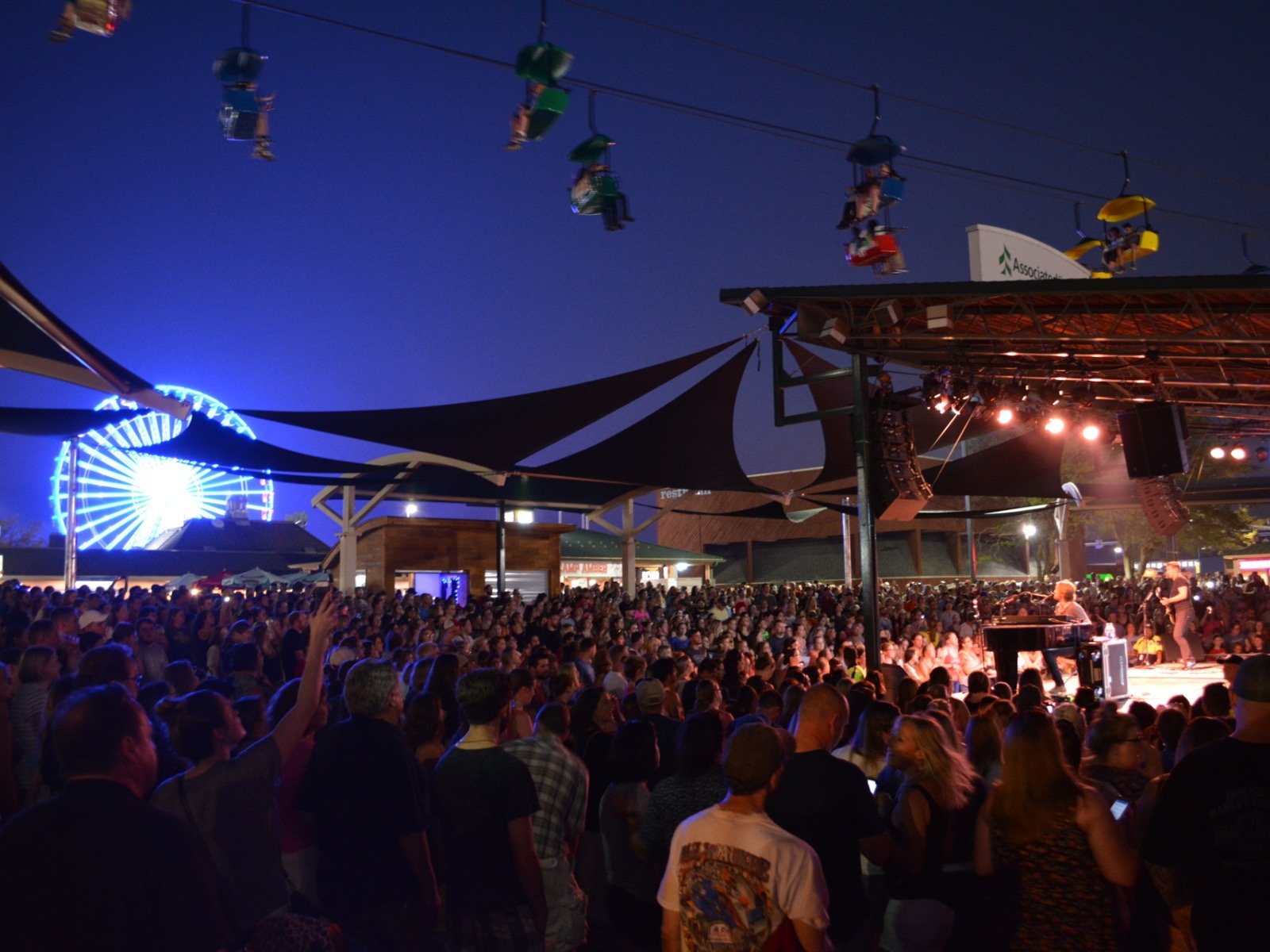 A few years ago, I took my 93-year-old grandma to the Fair. We pushed her around in a wheelchair, spoiled her with funnel cake and ShamWows. She loved every minute of it and her joy assured me that I have decades of Fair-going ahead of me.
After a year without the Fair in 2020, I'm particularly stoked to attend this year. My middle-aged self will be there with teens, young adults and those older and wiser than I, so while perusing the schedule for the 2021 Wisconsin State Fair, I noted some of my favorite 2021 Wisconsin State Fair happenings for Fairgoers of all ages.
Grab your tickets in advance and get in on special Fair Deals if you get 'em before Sunday!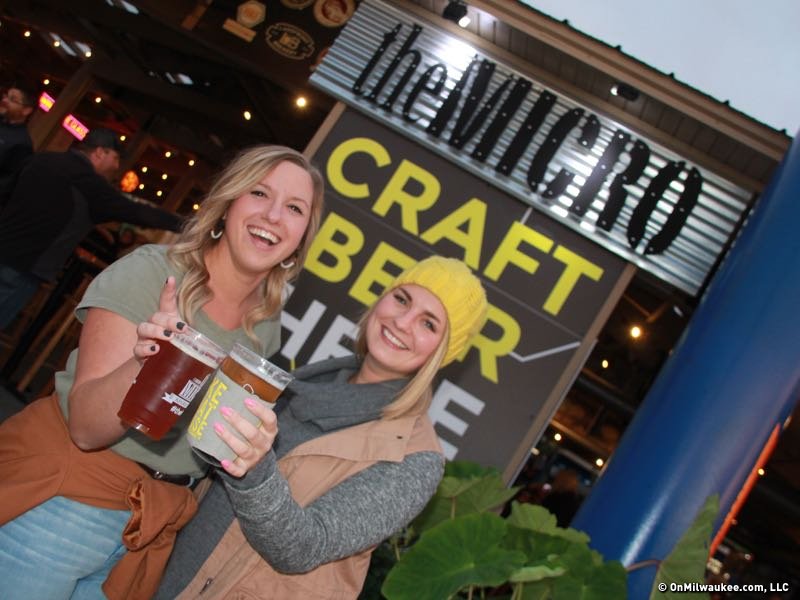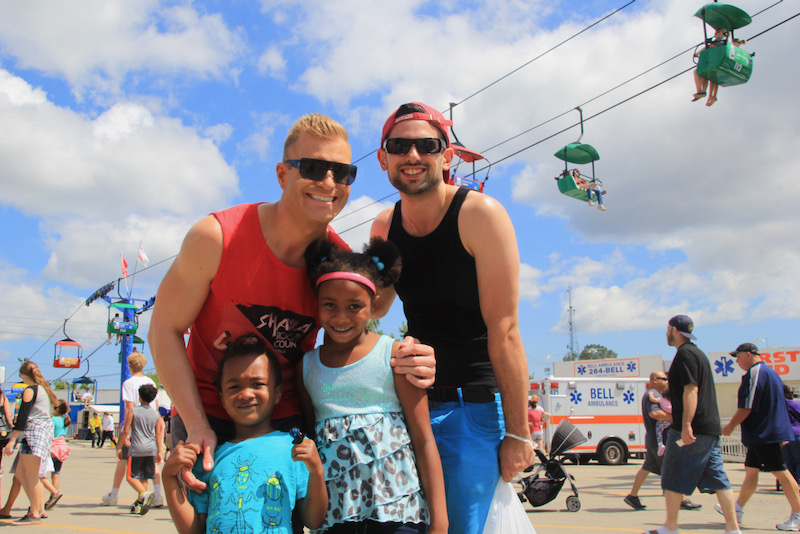 Fair fun for kids
"A" is for animals. There are more than 7,000 animals on site at the State Fair including all the usual suspects: cows, horses, goats, chickens, rabbits, sheep and pigs. So unless your child's favorite animal is a marmot or a pangolin, chances are they're gonna get up close and personal with a cute creature they love. The junior livestock shows are also great opportunities for kids to see other kids exhibiting their family's farm animals and winning ribbons.

"R" is for rides. The west side of SpinCity (the amusement park area of the Fair) features plenty of kid-friendly rides, games and food. And you know you want a photo of your little knight riding in a mechanical dragon.

"S" is for slide. To truly indoctrinate your kid as a Wisconsin State Fair attendee, they're gonna have to cruise down the Giant Slide on a burlap sack. It's a fairgoer's Rite of Passage. Luckily, little kids can slide down with their parents if they aren't quite up for it solo.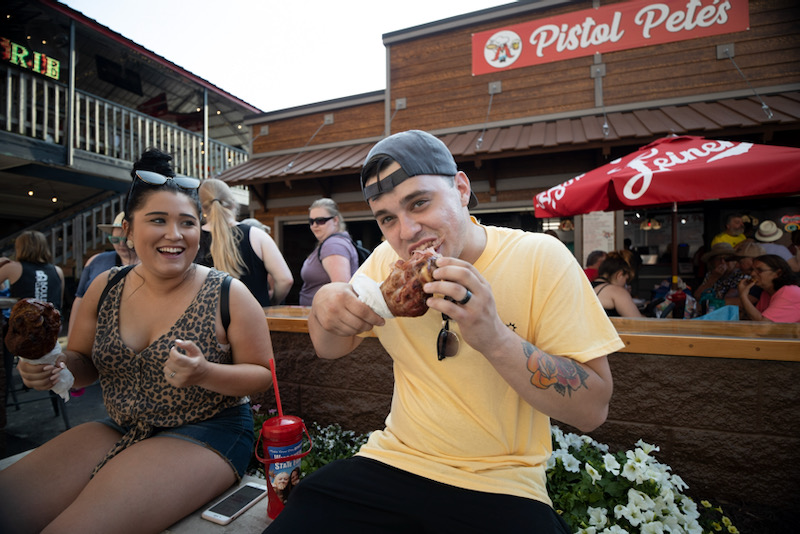 Fair fun for Teens
Commit to the stick. They're a tough crowd, but most teens are food-focused, so here's a fun idea for consuming grub at the Fair. Agree with your teen prior to the Fair that you're only going to eat foods on a stick, the weirder the better. Brownie waffles, frosted flakes chicken, gator claws or the all-new creepy crawly cupcakes which are not on a stick, but really should be. There's also a fair share of foods sprinkled with real insects.

Browse with a budget. For years, OnMilwaukee challenged writers to shop in search of the most unique item they could find for $20. I found this is also well-received with teens, especially when I provided the Jacksons.

Here Come The Mummies. This eight-piece funk-rock band featuring 5,000 year-old Egyptian Mummies brings their "Terrifying Funk from Beyond the Grave" two nights in a row – free with admission – to the Bank Five Nine Amphitheater.

Sling-shot into the sky. For the ultimate thrill, the Ejection Seat sails 100 feet into the air. It's so intense teens won't even remember how to eye roll afterwards.

Dog-paddling doggies. C'mon. Who doesn't love to watch swimming, diving, fetching pupperoos?
Fair fun for adults
Congratulations, adults, you can do everything and anything at the Fair! So take advantage of that fact and eat, drink, dance, ride, slide and shop until you drop because you are a full-grown human! Hooray!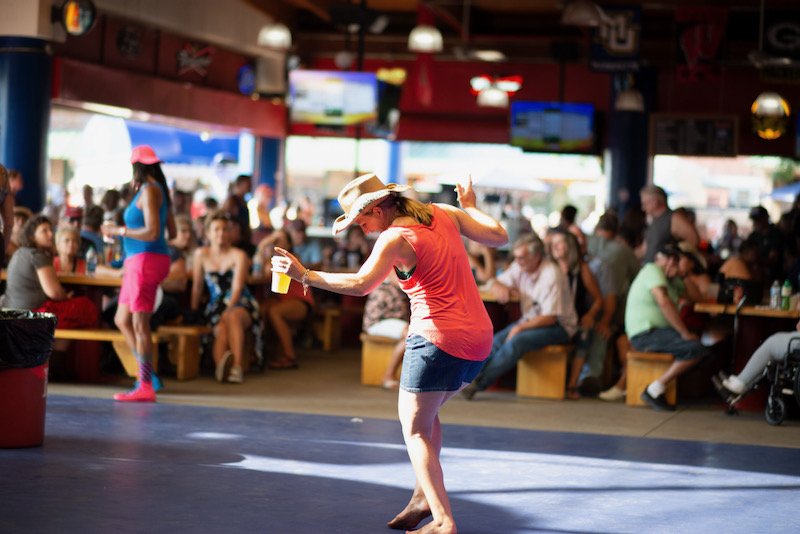 Molly Snyder started writing and publishing her work at the age 10, when her community newspaper printed her poem, "The Unicorn." Since then, she's expanded beyond the subject of mythical creatures and written in many different mediums but, nearest and dearest to her heart, thousands of articles for OnMilwaukee.

Molly is a regular contributor to FOX6 News and numerous radio stations as well as the co-host of "Dandelions: A Podcast For Women." She's received five Milwaukee Press Club Awards, served as the Pfister Narrator and is the Wisconsin State Fair's Celebrity Cream Puff Eating Champion of 2019.