What do you get when you mix artists with heavy machinery? You can find out this weekend at the third annual STEAMROLLER benefit, from the hosts who always go big, the House of RAD, 900 E. Keefe Ave. (Enter between the buildings located on the north side of Keefe Avenue, straight off Bremen Street.)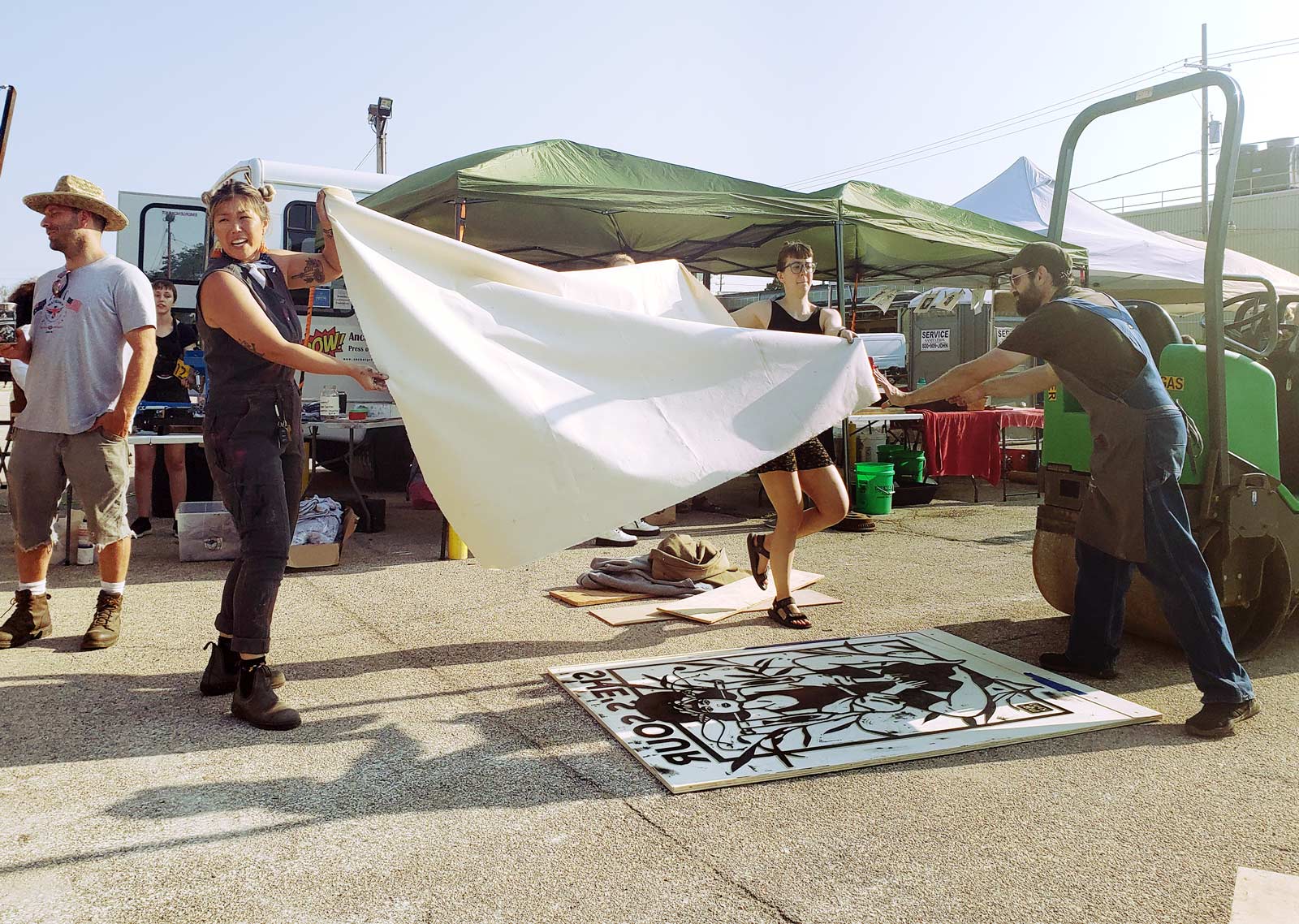 And speaking of big, this live-art event will nearly double the number of participating artists and will also extend across three days this year, taking place between Aug. 4-6, with the main event happening on Saturday, Aug. 5 from noon until 8 p.m.
STEAMROLLER is a multi-arts, community engagement event that supports youth outreach and programming by bringing together artists, businesses and educators. Throughout the day, more than 20 regional artists will prepare their original, wall-sized woodblock panels for the printing of a lifetime; once ink is applied and a medium is laid over, the magic begins – a 1.5-ton steamroller is driven over it to set the transfer to the canvas.
The resulting artwork will be auctioned off to the public in support Anchor Press, Paper and Print (AP3), a non-profit print shop, workspace and gallery that brings together a diverse community of youth.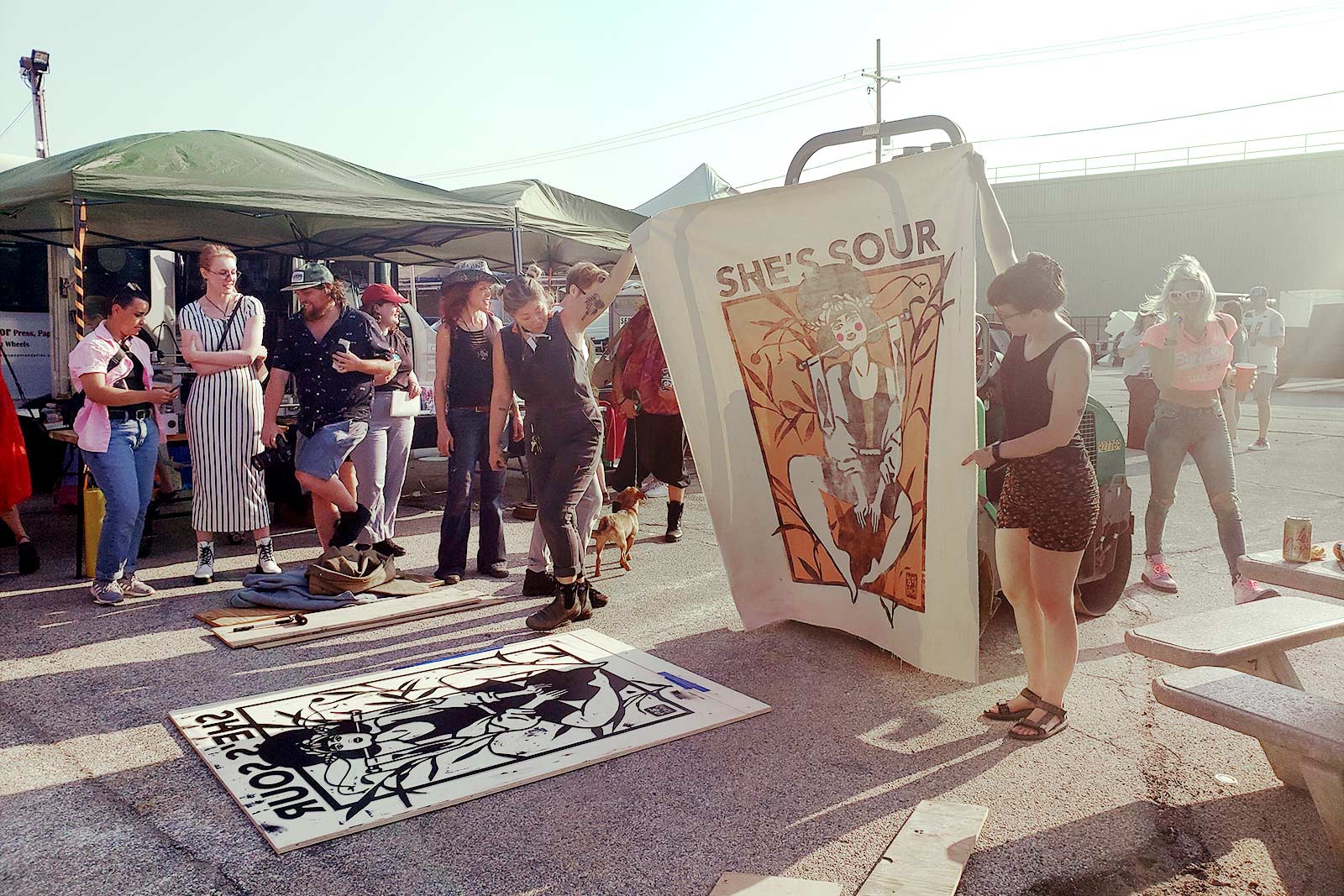 Can't make it to the live event? You can still bid online.
The day will also provide opportunities for visitors to make and take their own paper, prints, t-shirts and other items, and will also feature live music and tours of the House of RAD. Beer will be provided by Water Street Brewery and food trucks will serve up food made-to-order.
The full STEAMROLLER schedule:
Friday, Aug. 4: VIP Event & Artist Reception, from 6-8 p.m.
Saturday, Aug. 5: The "MAIN EVENT", from noon to 8 p.m.
Sunday, Aug. 6: Additional Printing for Artists, Students & Volunteers
The event is free to the public. More information can be found at the STEAMROLLER Facebook page.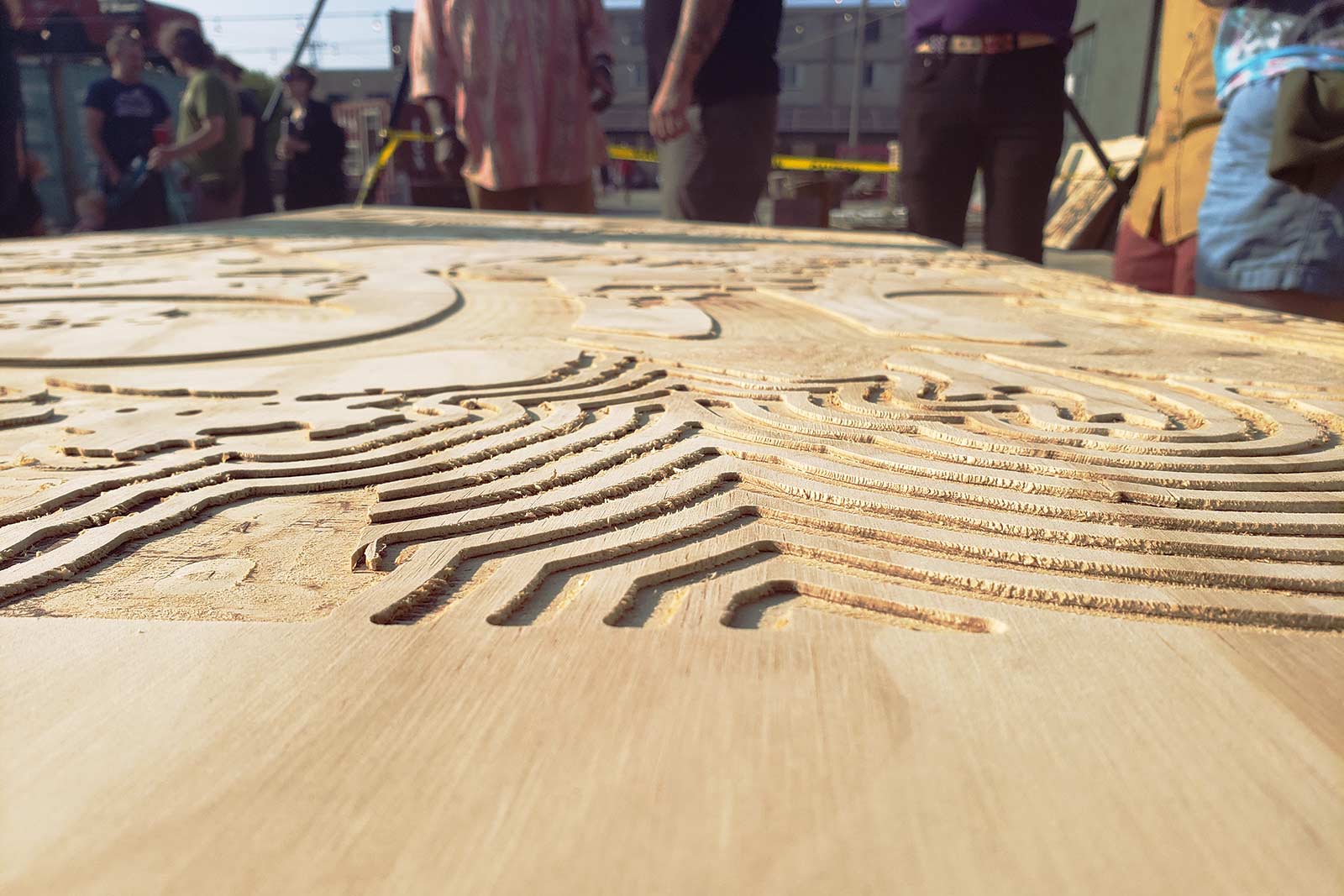 Watch a recap from 2021, below.
Jason McDowell grew up in central Iowa and moved to Milwaukee in 2000 to attend the Milwaukee Institute of Art and Design.
In 2006 he began working with OnMilwaukee as an advertising designer, but has since taken on a variety of rolls as the Creative Director, tackling all kinds of design problems, from digital to print, advertising to branding, icons to programming.
In 2016 he picked up the 414 Digital Star of the Year award.
Most other times he can be found racing bicycles, playing board games, or petting dogs.