The past two Milwaukee Film Festivals have been extraordinary, but they were admittedly missing something: its traditional screenings of Jonathan Demme's iconic Talking Heads concert film "Stop Making Sense."
Well, Milwaukee Film's certainly made amends for that, not only screening the remastered rock doc at the Oriental Theatre at the end of the month but getting actual Talking Heads member Jerry Harrison to attend for several showings.
A Milwaukee native, the band's keyboardist and guitarist will be in attendance for several Oriental screenings of "Stop Making Sense" on Sept. 30 and Oct. 1. Harrison will participate in live audience Q&A sessions after the 5:30 and 7:30 p.m. showings on Saturday, Sept. 30, as well as provide an introduction to the theater's 10 o'clock showing that night.
Harrison will then return to the Oriental on Sunday, Oct. 1 for both an introduction and post-movie Q&A session at the 7 p.m. showing.
"Reuniting with Milwaukee to celebrate the 40th anniversary of 'Stop Making Sense' will be an incredible homecoming moment for me." Harrison said, in a release. "I look forward to joining Milwaukee Film to celebrate and connect to such an enthusiastic community that's been a part of our journey over the years, and with those that will be experiencing the film in its newly restored format for the first time."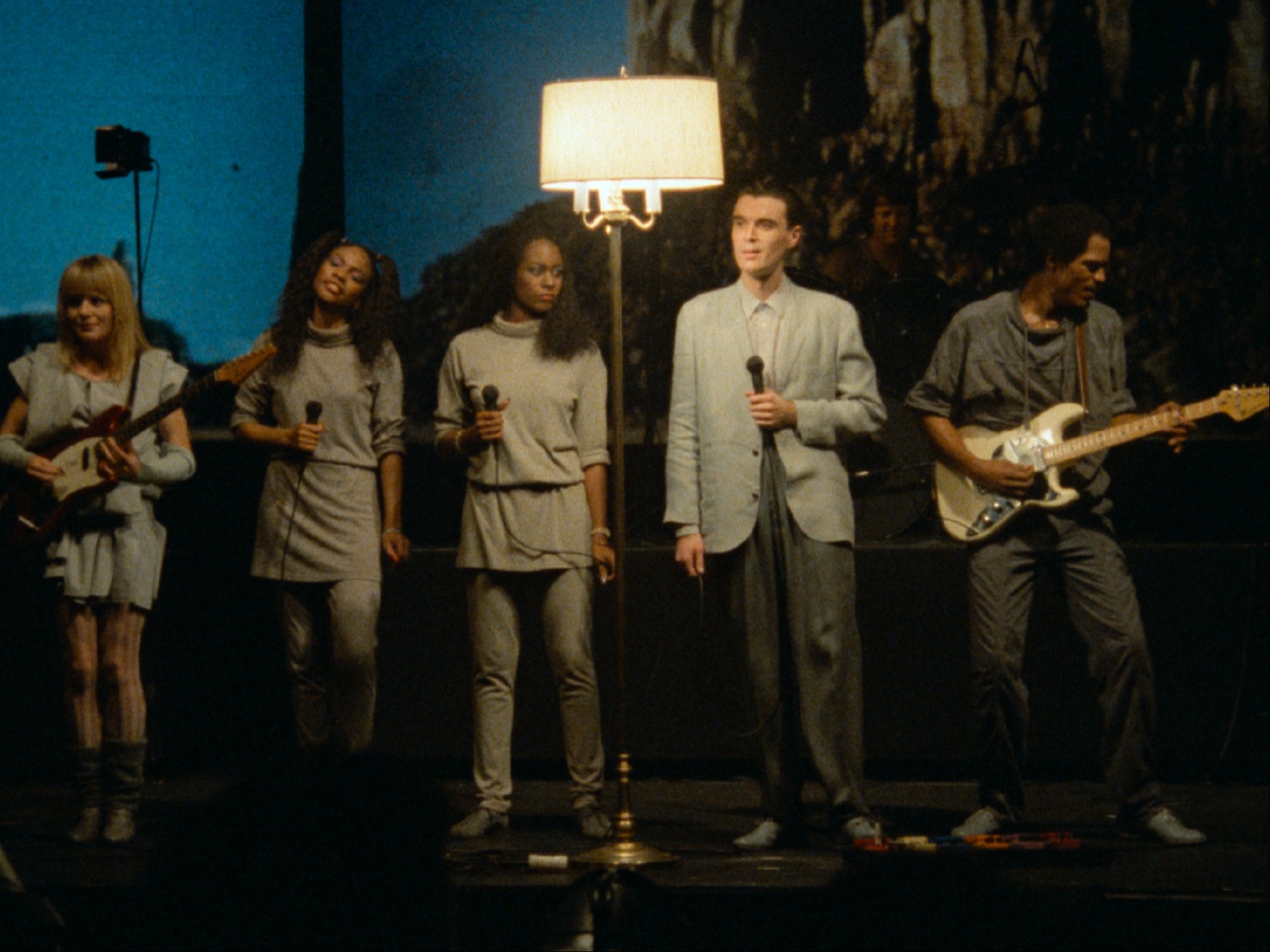 A regular at the Milwaukee Film Festival for years, the 1984 dance-worthy documentary was unable to be screened at the past two festivals as the movie underwent its new remastering. But now it's back on the big screen, and Brew City fans will be back in the Oriental's aisles dancing alongside it.
"Get your dancing shoes on, Milwaukee," said Milwaukee Film CEO Jonathan Jackson, in the release. "I think the sold-out, euphoric Oriental Theatre dance party screenings of 'Stop Making Sense' over the film's 40-year history, from screening late at night in the '80s after its original release to in the last 10 years as a fixture during the Milwaukee Film Festival, are a testament to the enduring power of extraordinary performance, filmmaking, and song-making.
"We are so proud and excited to throw this week-long birthday celebration on the occasion of this concert film's 4k restoration. It's a dance party in a historic movie palace. What more do you need to say?"
While Harrison will be at those select weekend screenings, the Oriental Theatre will show the newly remastered "Stop Making Sense" daily for a week beginning on Friday, Sept. 29. For tickets and all showtimes, visit Milwaukee Film's website.
As much as it is a gigantic cliché to say that one has always had a passion for film, Matt Mueller has always had a passion for film. Whether it was bringing in the latest movie reviews for his first grade show-and-tell or writing film reviews for the St. Norbert College Times as a high school student, Matt is way too obsessed with movies for his own good.
When he's not writing about the latest blockbuster or talking much too glowingly about "Piranha 3D," Matt can probably be found watching literally any sport (minus cricket) or working at - get this - a local movie theater. Or watching a movie. Yeah, he's probably watching a movie.