Call me a creature of habit, but I have some pretty hardcore "must-dos" just after entering the gates of Summerfest. I've gone to the Big Gig every year of my life (thanks, mom and dad!) and over the years have unintentionally created a few things I must do during my first visit of the season.
I usually enter at the South Gate – the one with the massive, welcoming guitar, drum kit and piano sculptures right beyond the turnstiles. The ground directly in front of the musical display is paved with commemorative red bricks. In 2011, I bought one for $75 for my dad, a Summerfest superfan who passed in 2010, and had it inscribed with "Dr. Ron Snyder / Your Summerfest Smile Lives On."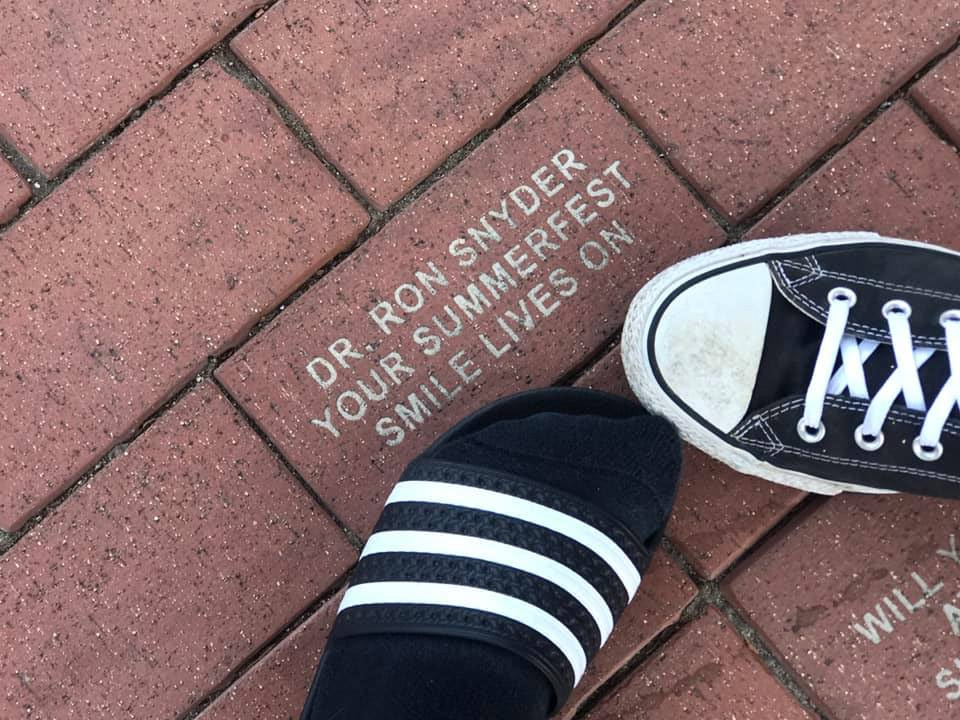 Hence, the very first thing I have to do is find my dad's brick among the hundreds, maybe thousands of others (it's somewhere between the drums and the guitar), touch my toe to the brick and say, "Happy Summerfest, dad!" Whoever is with me puts toe to brick, too.
And as soon as the meaningful moment has passed, it's beer time.
I am a pretty hard core Miller Lite drinker, have been since I was a kid (ahem), but my first beer at Summerfest always has to be from Water Street Brewery. Mostly because it's in closest proximity to my dad's brick, but also because I dig the occasionally Weiss beer and theirs is particularly good.
With beer in hand, I stroll over to the Venice Club for a basket of eggplant strips, also commonly called eggplant fries. After squeezing lemon on the golden, Parmesan-sprinkled delicacies, my Summerfest trifecta of perfection is complete and anything goes from that point on. Sometimes that means riding the skyglider for 12 hours straight, sometimes that means reviewing a concert for OnMilwaukee and sometimes that just means finding a table in the middle of it all.

Molly Snyder started writing and publishing her work at the age 10, when her community newspaper printed her poem, "The Unicorn." Since then, she's expanded beyond the subject of mythical creatures and written in many different mediums but, nearest and dearest to her heart, thousands of articles for OnMilwaukee.

Molly is a regular contributor to FOX6 News and numerous radio stations as well as the co-host of "Dandelions: A Podcast For Women." She's received five Milwaukee Press Club Awards, served as the Pfister Narrator and is the Wisconsin State Fair's Celebrity Cream Puff Eating Champion of 2019.