Fred Gillich and his "Too Much Rock For One Hand" T-shirt booth has been a fixture at Summerfest for 14 years. During this time, Gillich has learned a few things about the Big Gig that he recently shared with OnMilwaukee.
"Oh yaw, I've learned two to tree or four tings," says Gillich, in his best M'waukee accent.
1. Weather happens. There's going to be at least one day of bad weather, so come prepared. There's going to be many days of very sunny weather, also come prepared. The weather can make or break your experience, regardless of what it is.
2. "Go" early in the game. The bathrooms are the cleanest and emptiest during the opening hours of the fest so take advantage of that fact with an early visit – or two or tree.
3. Don't fear the "red shirts." These guys (Summerfest security) are really, really nice and here to help you. Make friends with them. Be nice to them.
4. Avoid the main drag. At all costs, avoid the main drag at Summerfest – especially at night. It used to be that the "secret" was to take the lake route, but that's often very crowded now, too. The trick is to meander through the tents – or take the Sky Glider.
5. Chat it up. Talk to people; make new friends. That's why I love Summerfest: every year I make so many new friends.
6. Don't forget the cheese. You gotta get your moz sticks from Saz's. It's a must.
7. This year's must-see show. The Shins. This is a bucket list show for me and I cannot wait. Luckily it's right across from my booth – at the BMO Harris Pavilion – so I'll be able to hear it while I'm working.
8. Take a piece of the Big Gig home. Of course I recommend the Too Much Metal "50 Years of Rad" shirt but I'm also a fan of the Big Chair photo souvenir. It's silly and it's something to remind you of the Summerfest good times.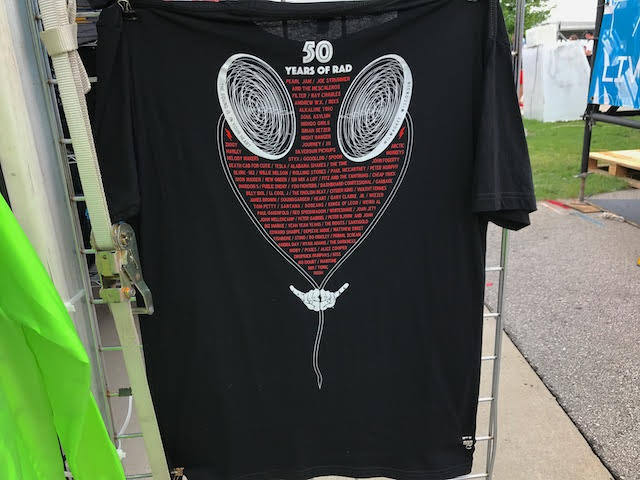 Molly Snyder started writing and publishing her work at the age 10, when her community newspaper printed her poem, "The Unicorn." Since then, she's expanded beyond the subject of mythical creatures and written in many different mediums but, nearest and dearest to her heart, thousands of articles for OnMilwaukee.

Molly is a regular contributor to FOX6 News and numerous radio stations as well as the co-host of "Dandelions: A Podcast For Women." She's received five Milwaukee Press Club Awards, served as the Pfister Narrator and is the Wisconsin State Fair's Celebrity Cream Puff Eating Champion of 2019.