I didn't see the Village People tonight because I needed to hear the "Y.M.C.A." song again. I mean, like you, if I never hear it again it's perfectly fine – and I even have a penchant for the Y because I worked there for five years and still believe in the organization. (For the record, I am also well aware the song is more about homosexual hook-ups than community fitness, but I digress.)
I went to Summerfest's BMO Harris Pavilion tonight to see what is left of a cultural phenomenon that has sold millions of records and become as much a part of American life as baseball and McFood items.
I went to the Village People's concert tonight to witness, for myself, what I expected to be a melange of disco, campy performance, gay culture, stereotypes and arm spelling after a lifetime of hearing their songs everywhere from my middle school roller rink to presidential campaign trails to that episode of "The Office" (Season 6; episode 13).
And what I expected is exactly what happened. There were surreal moments, but there were no surprises. There were disappointments – the "Native American" character has to go. But mostly there were 65 minutes filled with joy – and occasionally a little "huh," mostly due to the dance moves. More on that later.
The Village People started in the Greenwich Village in the 1970s. It was a concept dreamed up by French producer Jacques Morali who hired the lead singer, Victor Willis, to sing on a debut album called "Village People." Today, Willis – who dresses as a police officer – is the only remaining original village person and also the owner of the franchise.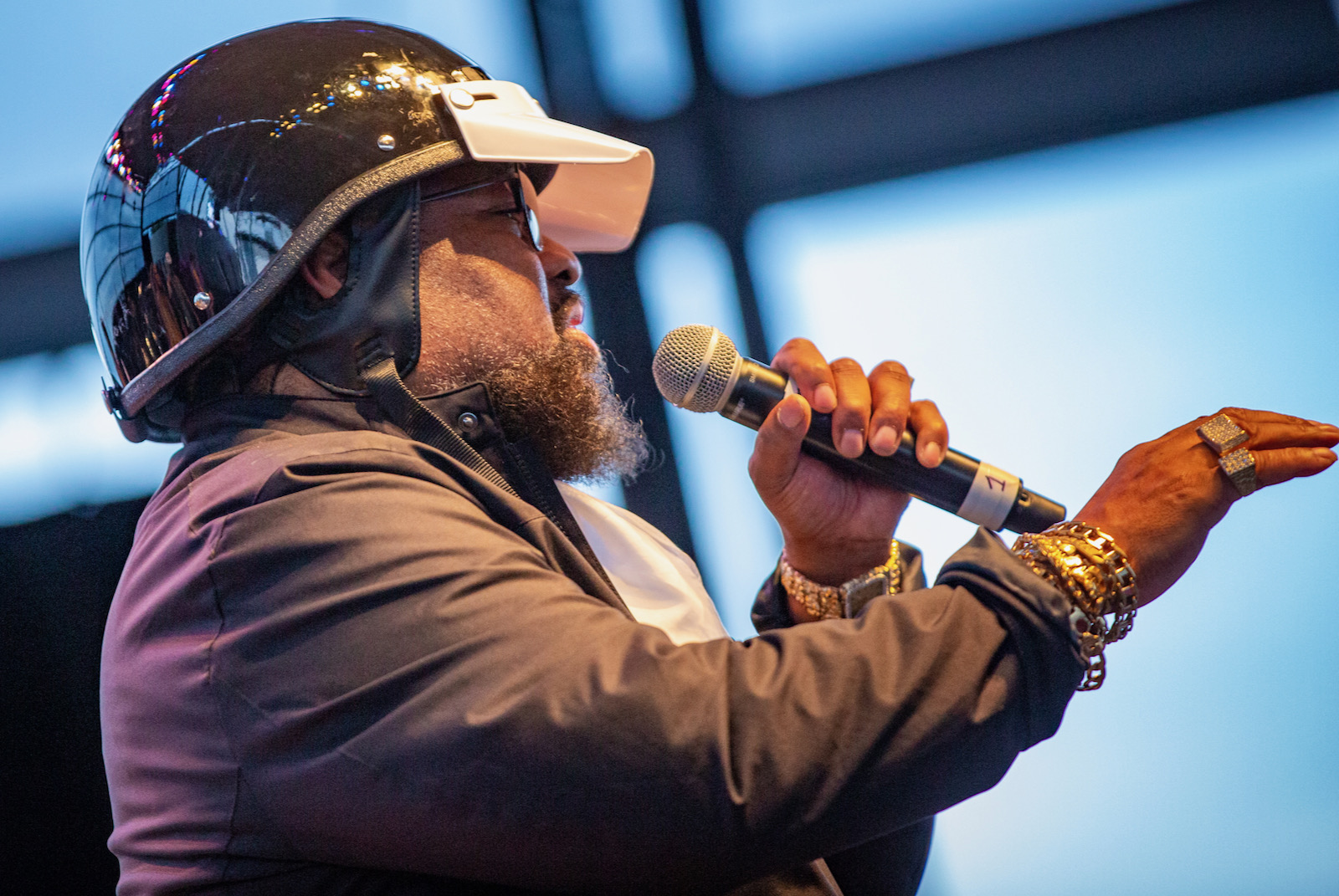 The first album was such a success that in 1977 Morali placed an ad in the newspaper to find more members for his imagined-at-the-time supergroup. The ad read "Macho Types Wanted: Must Dance And Have A Moustache" and resulted in the hiring of more dancers and singers who were later cast as characters including "Construction Worker," "Cowboy," "Leatherman/Biker," "Indian" (ahem) and "Military Man."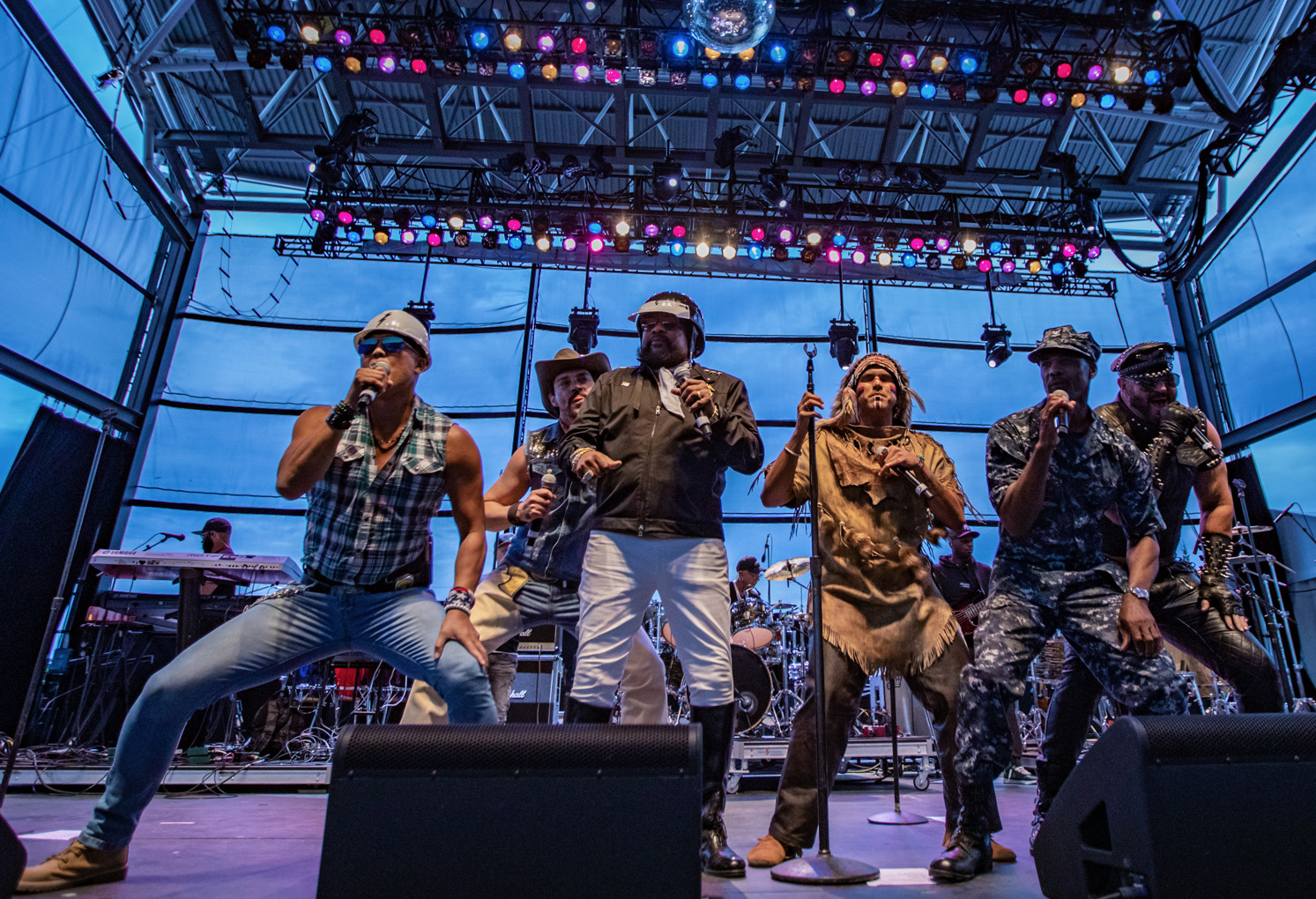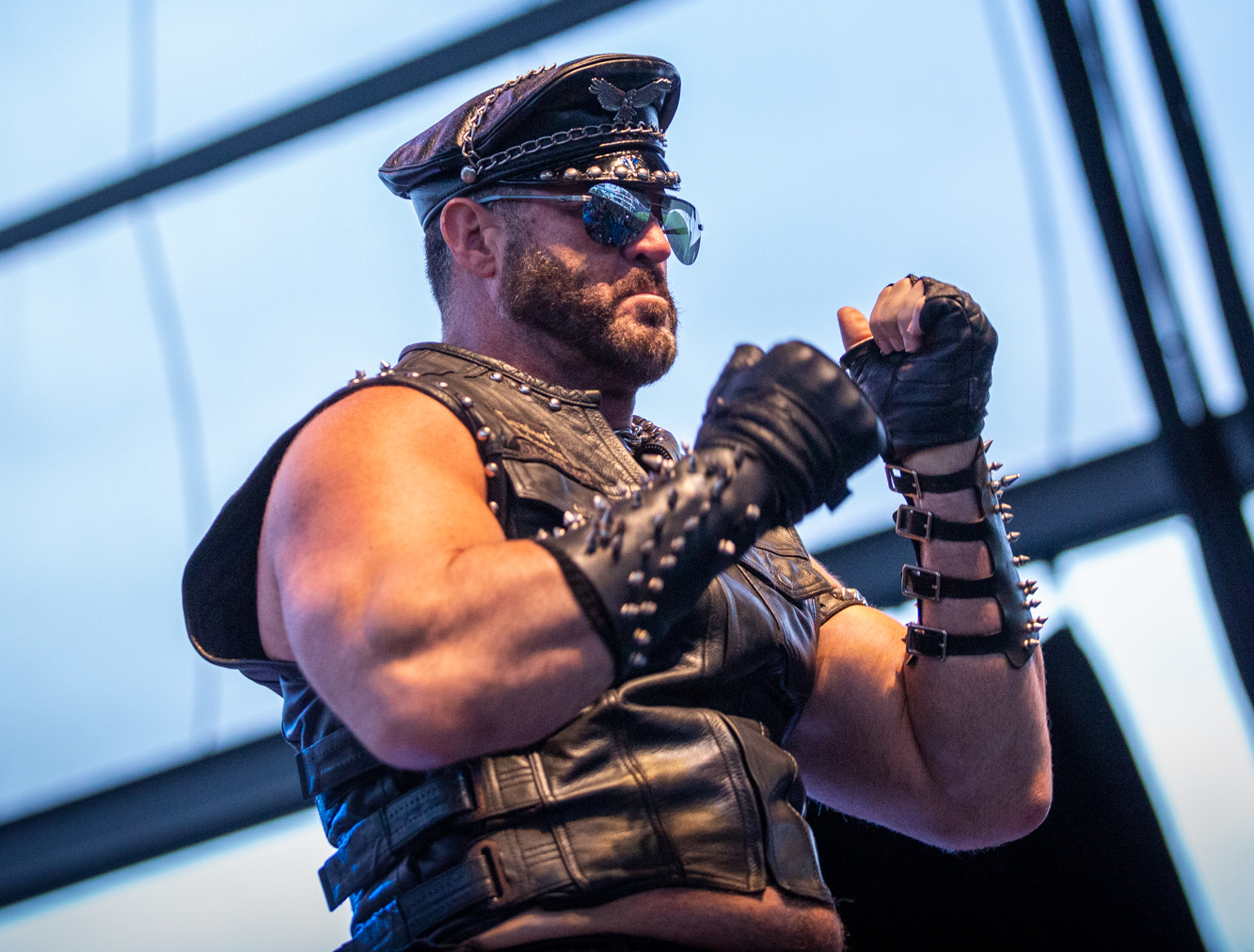 Tonight, the costumes were the same even though most of the performers are new. Willis now stands front and center with five of the costumed Village People behind him and a five-piece band behind them. I want to quip about the band's enthusiasm for cowbell, but they are all so talented that I can't. Willis smartly surrounds himself with talent.
The intro-ing of the Villagers and the back-up band was the longest intro I've ever experienced during a concert, and yet, it was endearing. They even gave a shout-out to their road manager.
Willis still has his deep-voiced chops, but is clearly less energetic on stage than the other Villagers. He was definitely enjoying himself, but his movements were minimal compared to the others, and he fell back on the same "are you ready to have fun?" and "how's everyone doing out there?" in place of more meaningful banter. But he did introduce many of the songs and gave a little background about them.
The choreography of the back-up singing Villagers is the most memorable aspect of the show. Overhand clapping, square dance moves, fist pumping, muscle flexing, the "hitchhiker" thumbs-out were all regularly performed in unison by the five, but each also had their own "thing" – it was referred to as that on stage. The biker guy mime-shifting a motorcycle, the construction guy removing his shirt and humping the mic, the Native American spinning around in a circle as if at a Pow-Wow (ahem, again) and the cowboy pretending to ride a horse and fire finger pistols.
Entertainment doesn't include such simple choreography anymore. And that's probably a good thing, but to see it, front and center, was kinda refreshing. It was earnest not ironic. It was engaging. It was so wrong it was right.
And everything I thought about the YMCA song before the concert was wrong, too. Because I did need to hear it again. I needed to hear it and see it live, with hundreds of happy people participating like their life depended on it.
Set list:
Fire Island
All Night Thing (cover)
Macho Man
San Francisco (You Got Me)
In Hollywood
Hot Cop
Go West
Band intro / Interlude
In The Navy
Y.M.C.A.

Molly Snyder started writing and publishing her work at the age 10, when her community newspaper printed her poem, "The Unicorn." Since then, she's expanded beyond the subject of mythical creatures and written in many different mediums but, nearest and dearest to her heart, thousands of articles for OnMilwaukee.

Molly is a regular contributor to FOX6 News and numerous radio stations as well as the co-host of "Dandelions: A Podcast For Women." She's received five Milwaukee Press Club Awards, served as the Pfister Narrator and is the Wisconsin State Fair's Celebrity Cream Puff Eating Champion of 2019.