Fifty-two years ago Neil Young sang, "only love can break your heart."
It's a song that was cycling in my head after I left my first visit to Summerfield United Methodist Church, 728 E. Juneau Ave.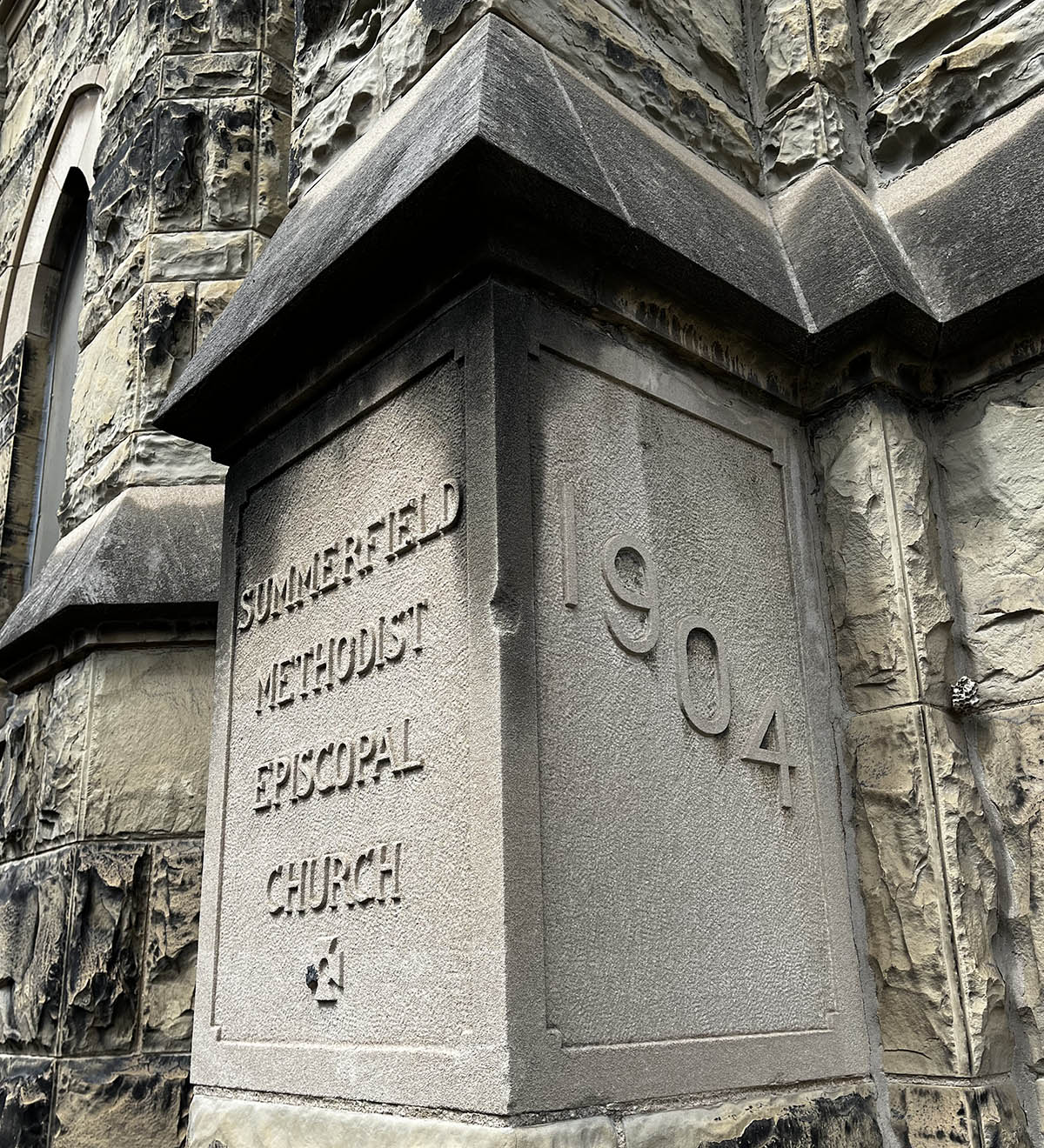 The handsome church, hiding in plain sight on the corner of Cass and Juneau, was built in 1904 – a rare local example of a work by Chicago architects Turnbull & Jones – and it's a stunner inside, with an eye-popping stained glass skylight dome, lovely windows, beautiful woodwork and more.
"This is the good part," says Pastor Lynne Hines-Levy as we step into the sanctuary, before even turning on the lights. "This is the pretty part. You can see, this is gorgeous, even in the not so bright (light)."
In the back of the room there's an incredibly detailed wooden model of the church made with a penknife by Wisconsin Telephone Co. employee Wilbur Umble in 1950. It even has the stained glass windows in it.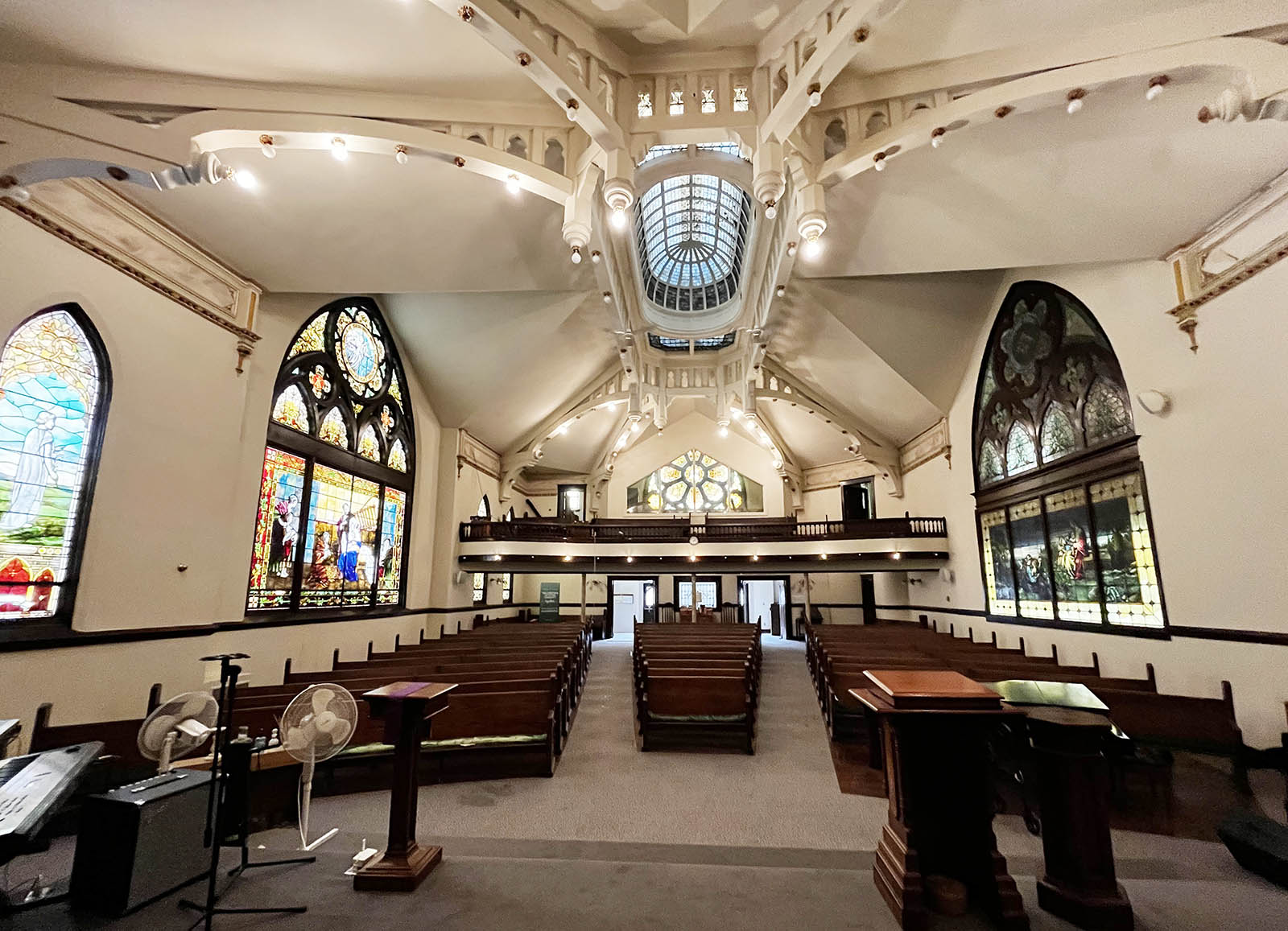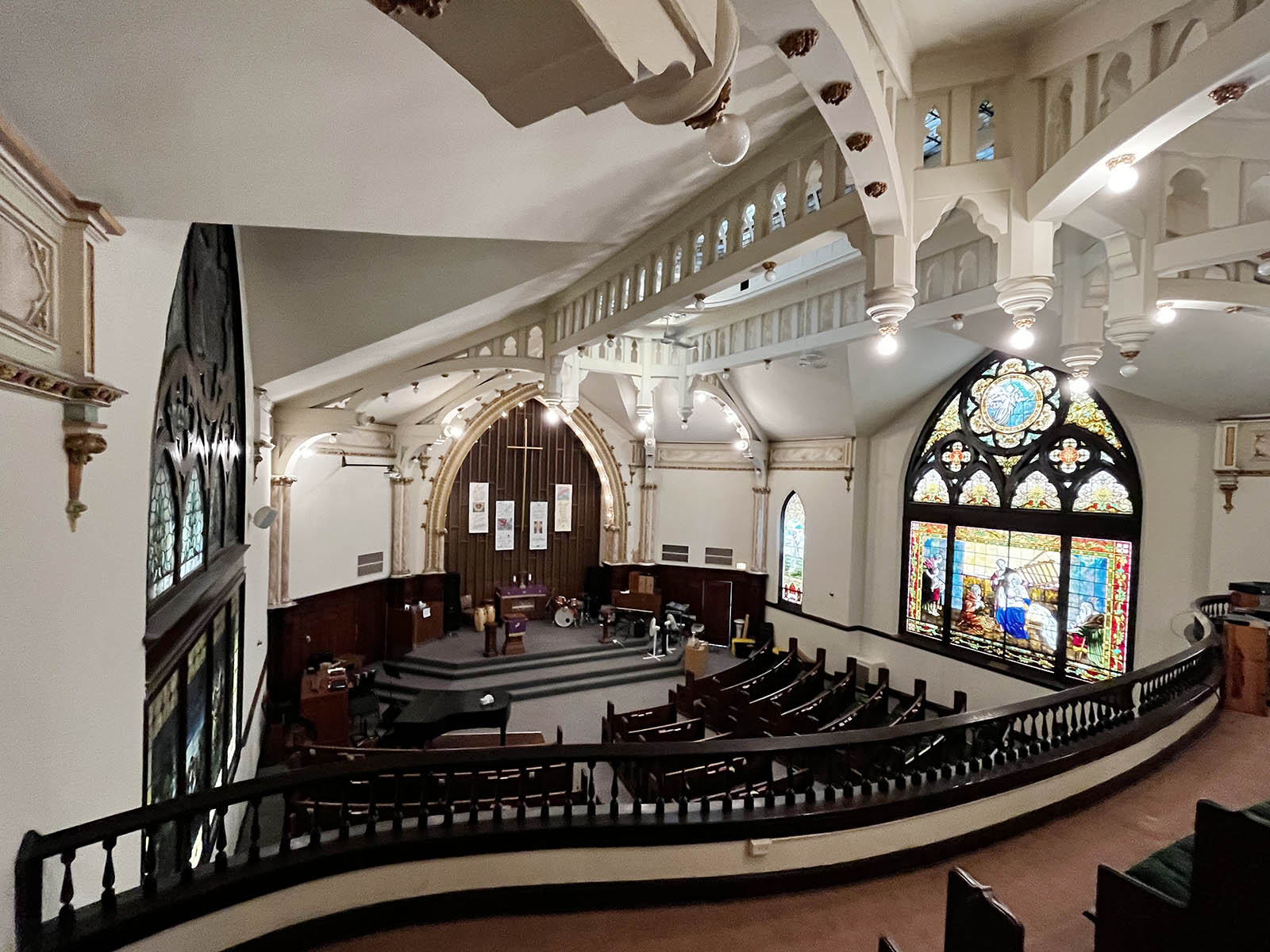 Upstairs in an adjacent room, there's another stained glass skylight.
Curiously, there's an almost identical Lutheran church in Omaha, called Kountze Memorial Lutheran Church, that opened in 1906.
When she spies me ogling the elongated dome in the sanctuary, which looks like something straight out of a Paris department store or Belle Epoque mansion, Pastor Lynne says, "Isn't that awesome?"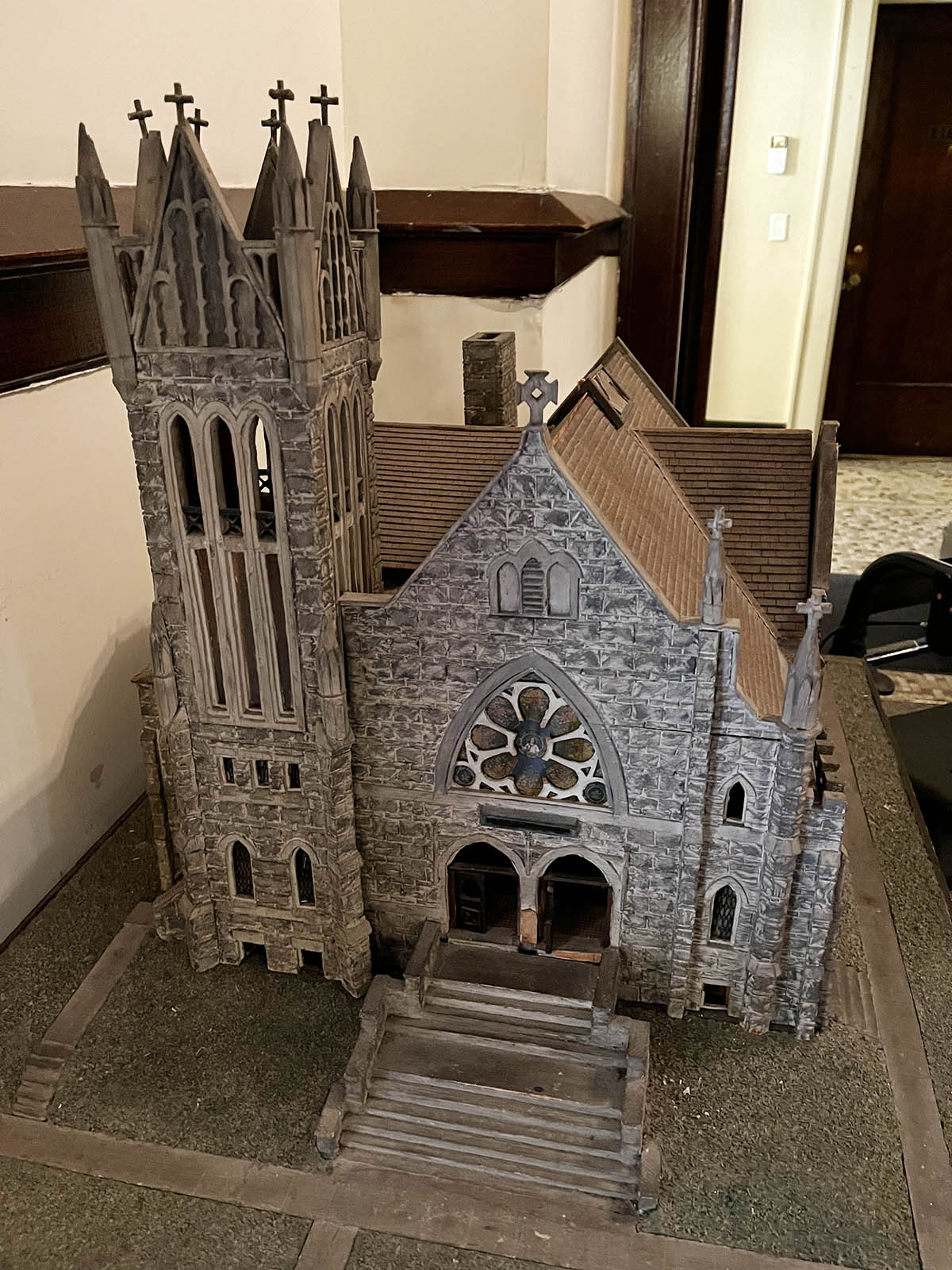 Awesome indeed.
But it faces the kinds of struggles that I've witnessed in churches of just about every denomination in just about every neighborhood of the city.
Dwindling membership and attendance combined with hulking, aging – albeit stunning – buildings is a bad recipe for a bright future.
There is water damage in numerous spaces, and, as naturally follows, crumbling plaster and other problems.
Looking up at the windows, including the really lovely rose window opposite the altar – "the first time I was on the altar it was hard to focus on anything else," says Hines-Levy – she adds, "Structurally. most of our stained glass is starting to give."
Before COVID, weekly attendance at services hovered somewhere around 40 people. Of course, when the pandemic hit, the church closed it doors and Pastor Lynne began doing services online from her home.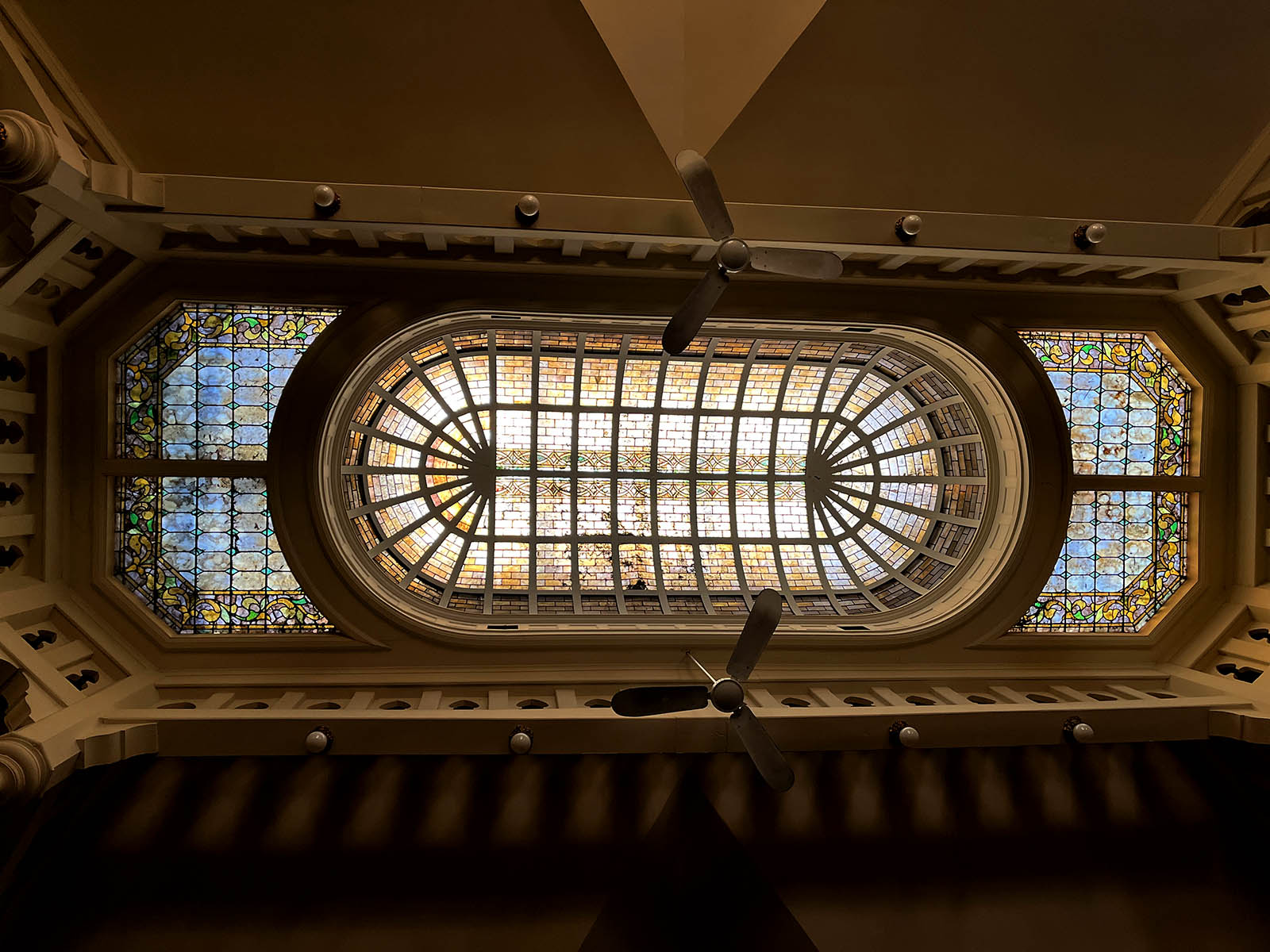 "We are now back open. We opened 4th of July," she says. "We did a proper 4th of July service."
But further damage was done and now maybe 10 show up for services each week. As you might imagine, that does little to support the building that has suffered from the kind of deferred maintenance that many churches – not only in Milwaukee – have faced.
It's not always been this way.
Summerfield's roots lie in the Spring Street (First) Methodist Church – whose history dates to 1837, and which suffered a fire in 1854 – and the Grove Street Mission in Walker's Point..
The merged congregation made its home on Jackson Street – between Kilbourn and State – in the Old Universalist Church, which had been moved to the site from Michigan Street two years earlier for the Grove Street offshoot congregation.
Soon after, a lot was purchased on the northwest corner of Kilbourn and Van Buren and a new church was erected there in 1857.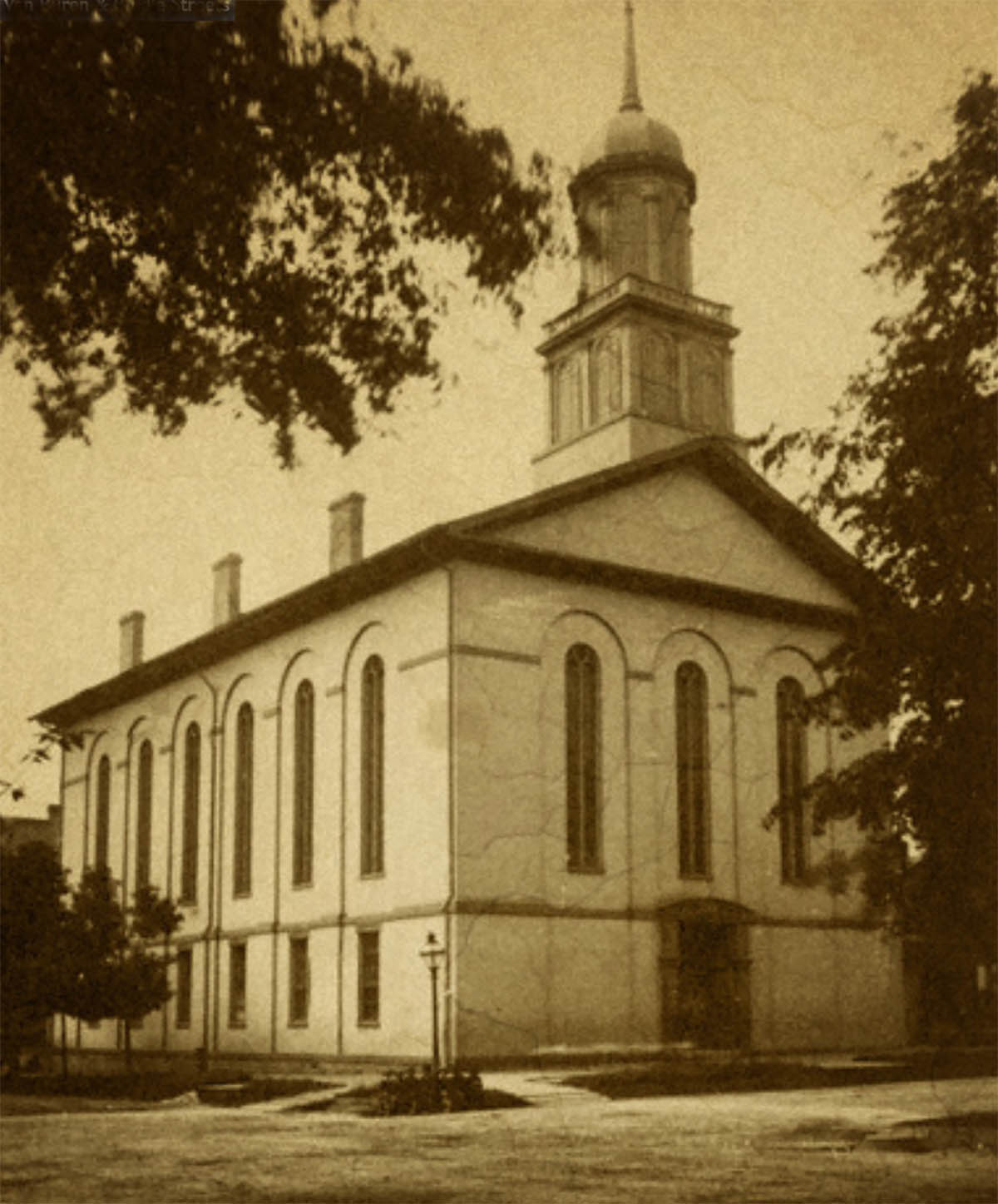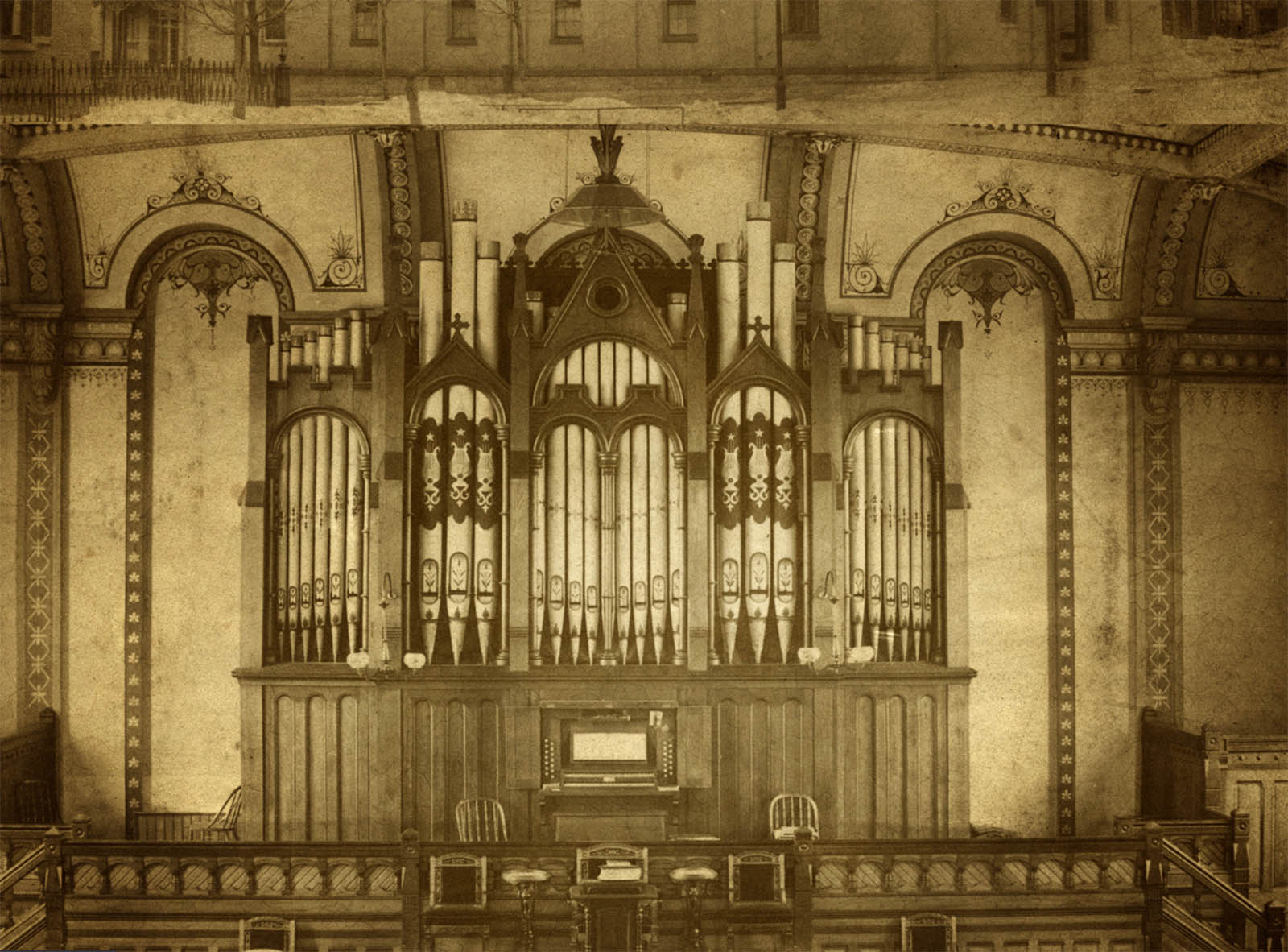 In 1903, the current site was purchased and architects Gilbert Marshall Turnbull and Holabird & Roche alum William C. Jones – who lived in Milwaukee when he died in 1930 – were hired to draw a new building.
Pearce Brothers were tapped to construct the Neogothic Revival house of worship, which cost $51,000 to build, including furnishings.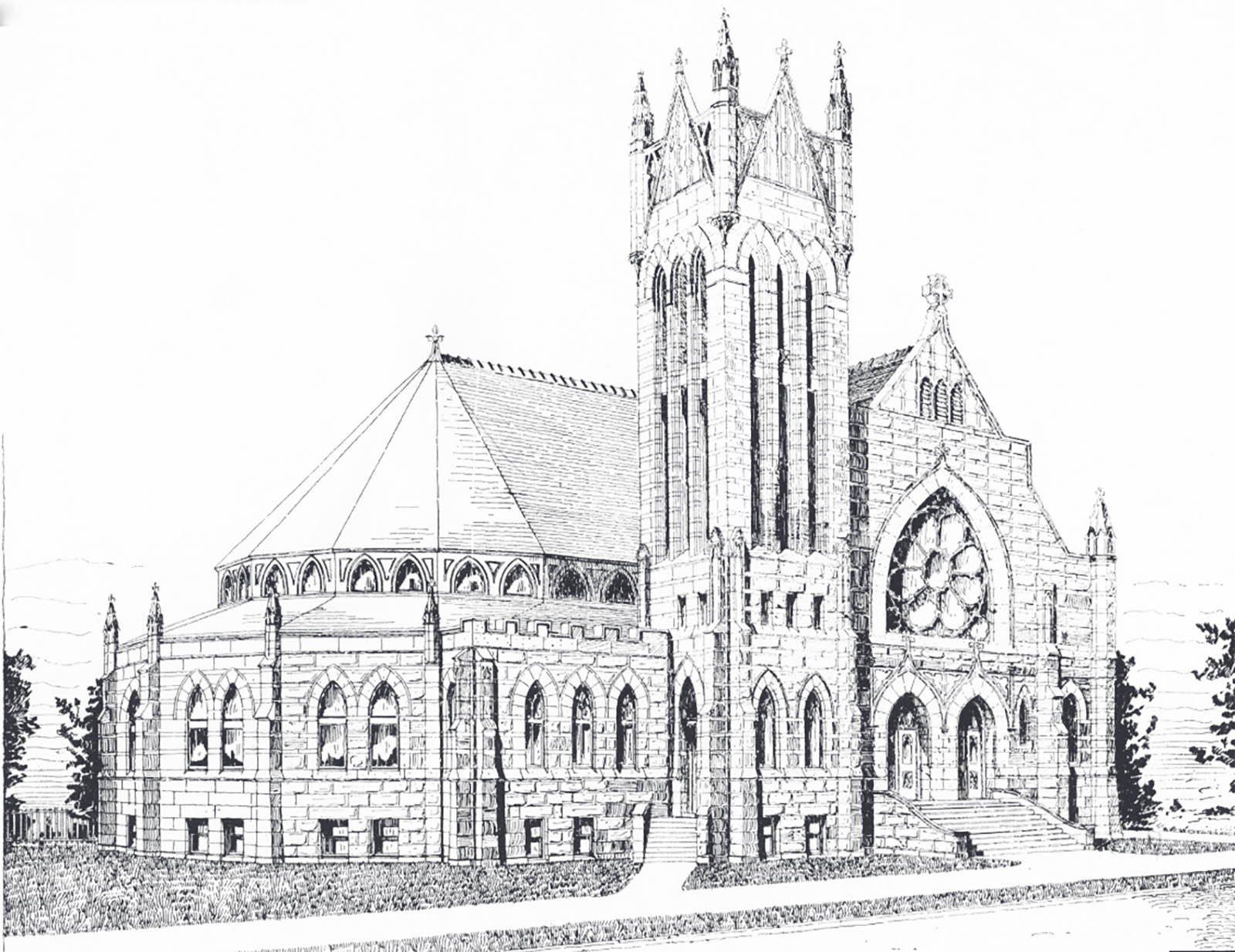 The cornerstone was laid in December 1904, the last service in the old building was held on Oct. 4, 1905 and the first in the new building took place four days later.
The church opened a mission in the Italian Third Ward and, as a result, Summerfield became the spiritual home to many of Milwaukee's Italian Protestants.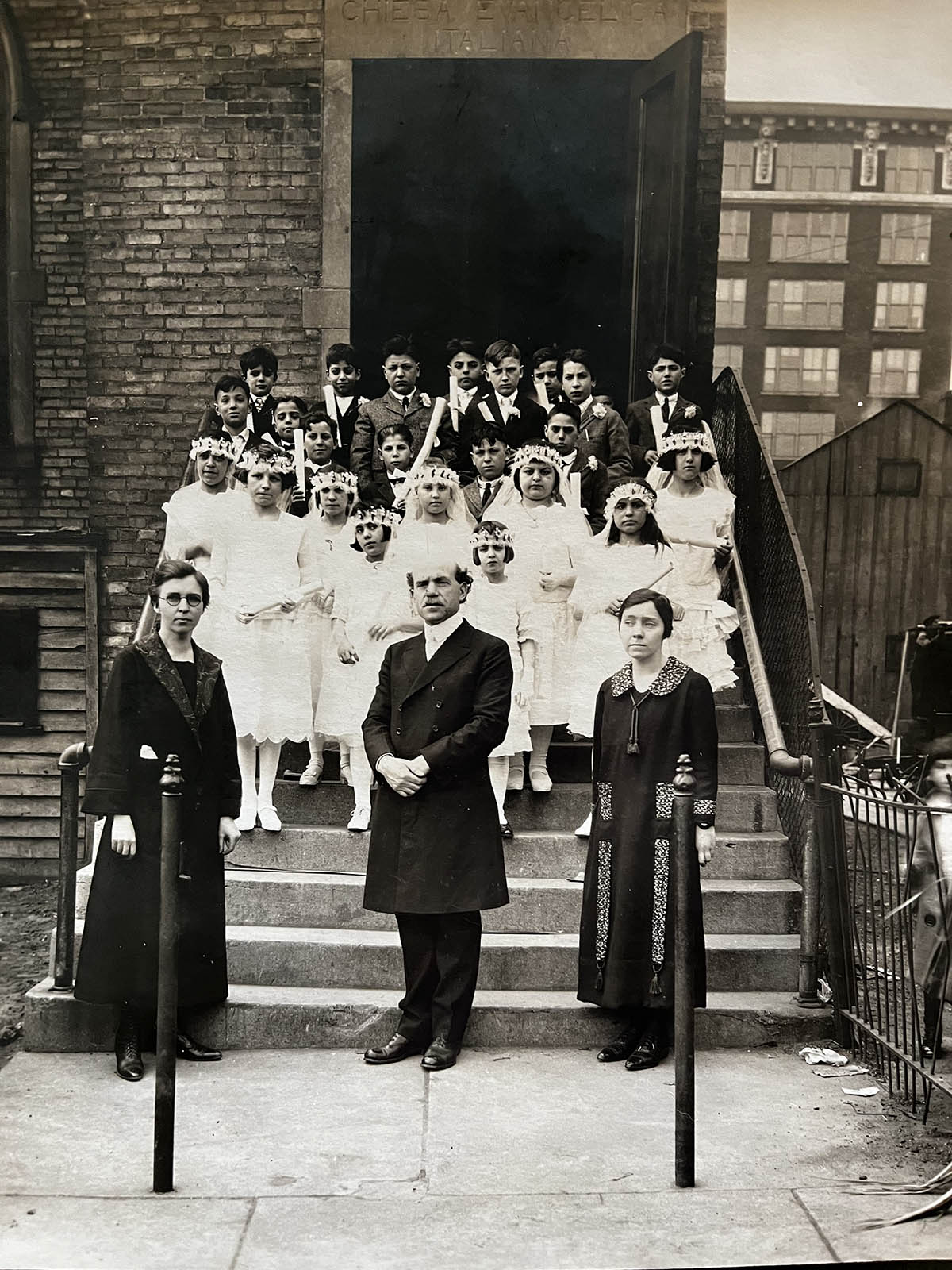 When I visited, I picked up a photo album and, flipping it open, came face to face with a vintage print of a photograph of the Rev. August Giuliani and his wife Katherine Eyerick standing with a group of children outside the Italian Evangelical Church on Van Buren Street.
A nearby register of baptisms, surely from the mission, was filled exclusively with Italian names.
When the new church was built, the organ purchased in 1869 was moved over, as were 14 of the 15 stained glass window medallions. While the fate of the organ is unknown to Hines-Levy, the medallions survive in a space adjacent to the sanctuary.
The former building, steeple removed, was converted to a lodge meeting hall, dance hall and range of street-frontage retail spaces and so did not require religious windows anymore. (It was razed in 1940 for the widening of Kilbourn Avenue.)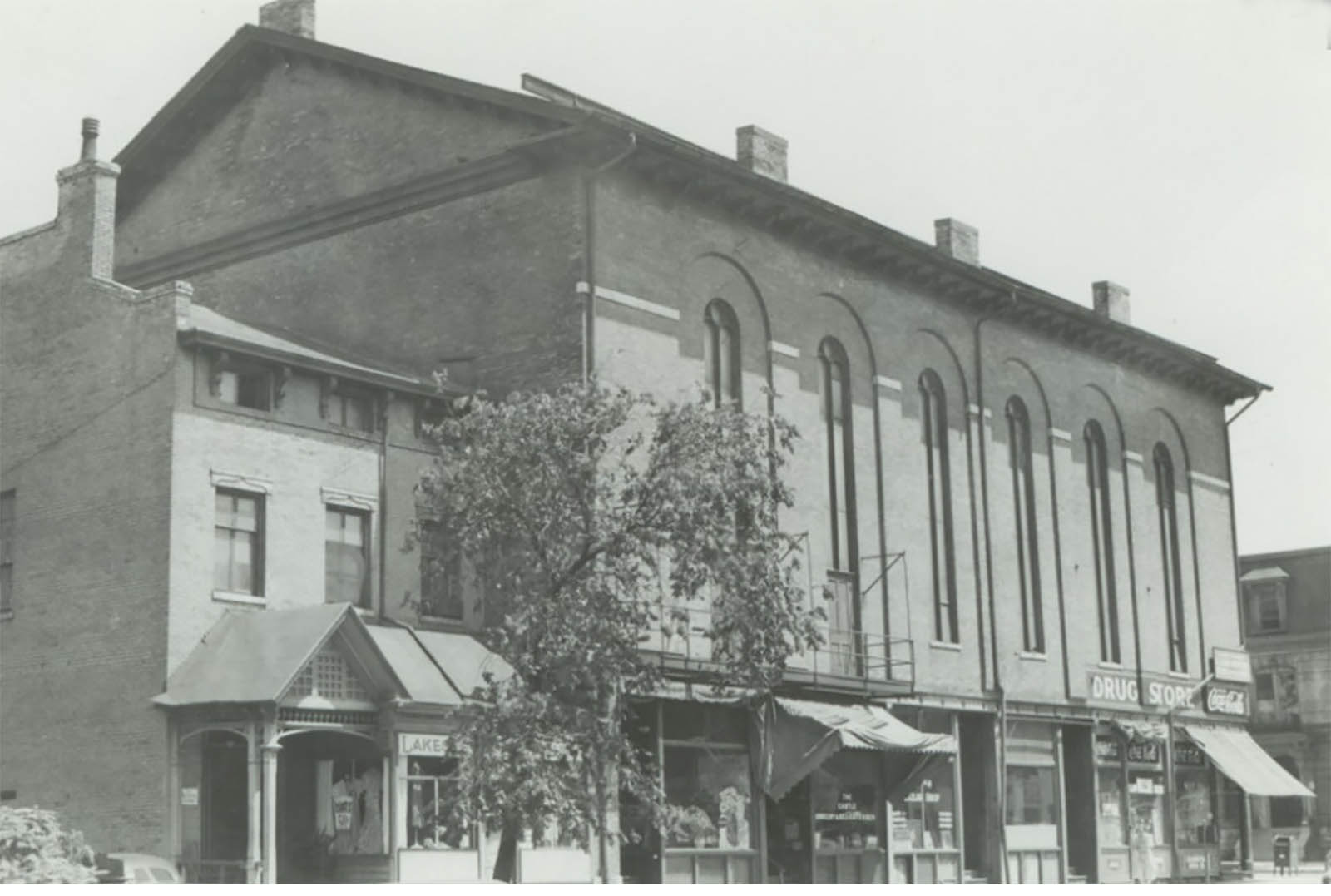 Meanwhile, in the 1920s, the current church was redecorated and in 1928 the parsonage added on the west end of the building. The church debt of nearly $20,000 was paid off soon afterward.
In 1939 thanks to long-time caretaker Frank Hudson who, upon his death, left the church sufficient funds, the mortgage on the parsonage was also retired in 1939.
In 1935, the German Immanuel Methodist Church, on Center and Palmer Streets, was merged into the congregation.
The history is long a vibrant one and perusing the bookshelves at the church, one will find registers packed full of baptisms, photo albums overflowing with snapshots of events and gatherings of all kinds and volumes of minutes from the meetings of men's and women's societies and more.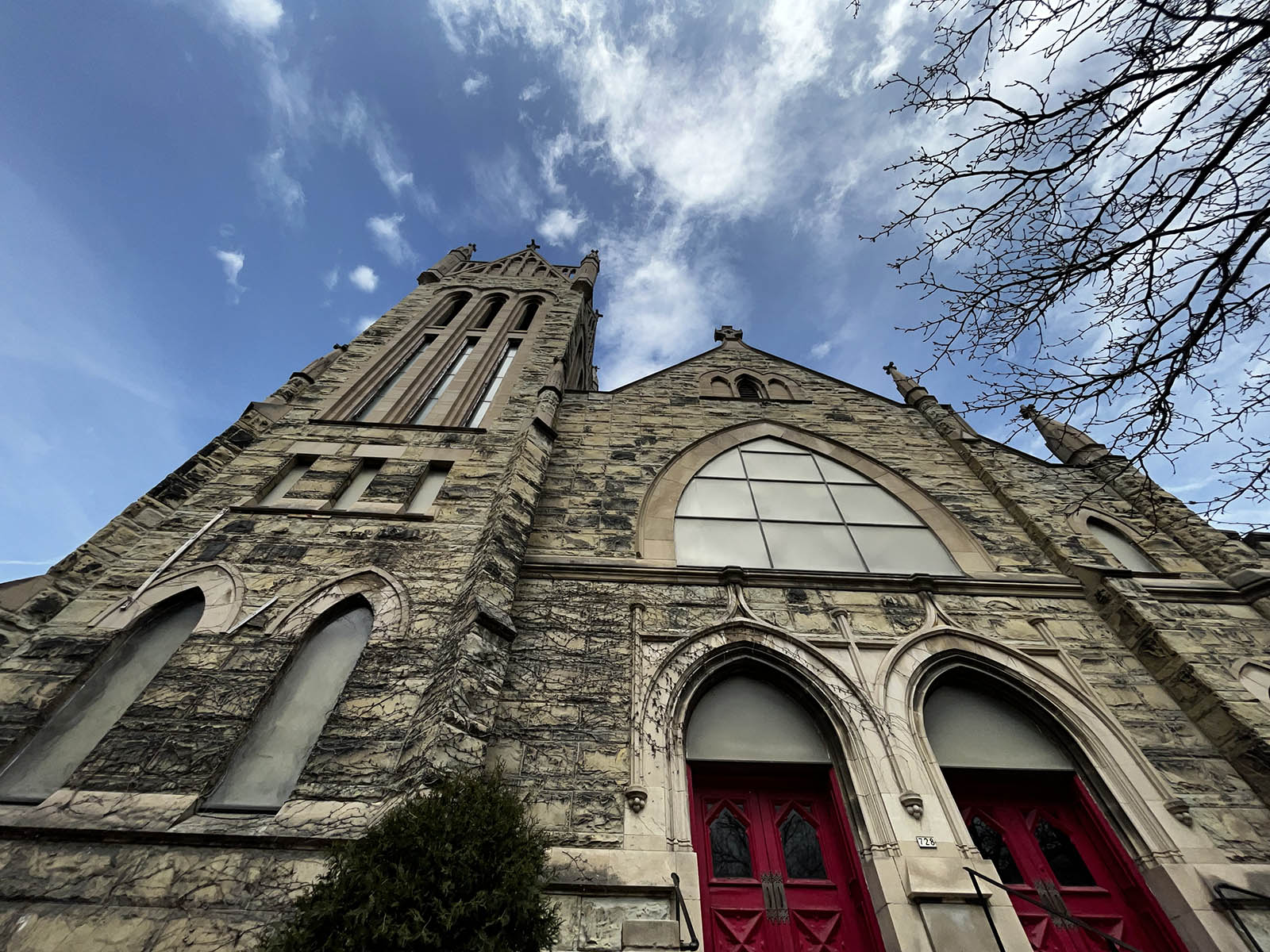 But that's changed here at Summerfield, as at many, many churches.
"We are struggling," the pastor says. "Because church has gotten to be not something people want to talk about. People don't like church. Church is not fashionable."
And the pandemic definitely did not help.
"When we locked the doors, we locked Jesus inside," Hines-Levy says, metaphorically. "I've been saying it's time to let him out."
It's also time for concrete action, and the church is preparing to make much-needed roof repairs.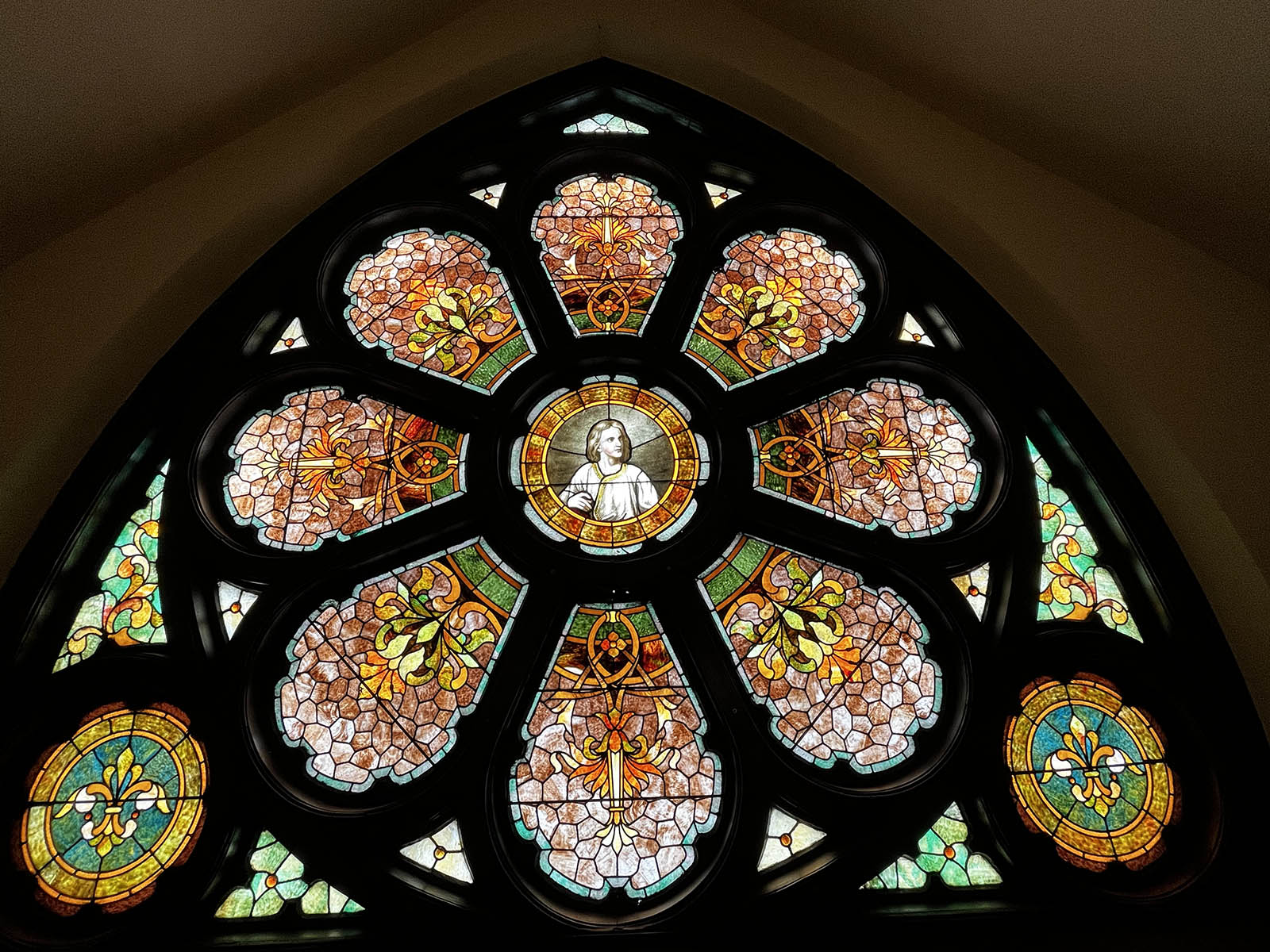 "People are saying, 'you have to do the entire roof'," says Pastor Lynne, "but we just don't have the money for that. That's a $400,000 job. It's not happening."
So, they will patch damaged areas for now and hope for the best.
One thing that has not abated is the church's mission to feed the hungry, and when I visited, Hines-Levy and a few volunteers were wrapping up that day's efforts, which includes everything from collecting food and donations to preparing and distributing meals and, sometimes, clothing.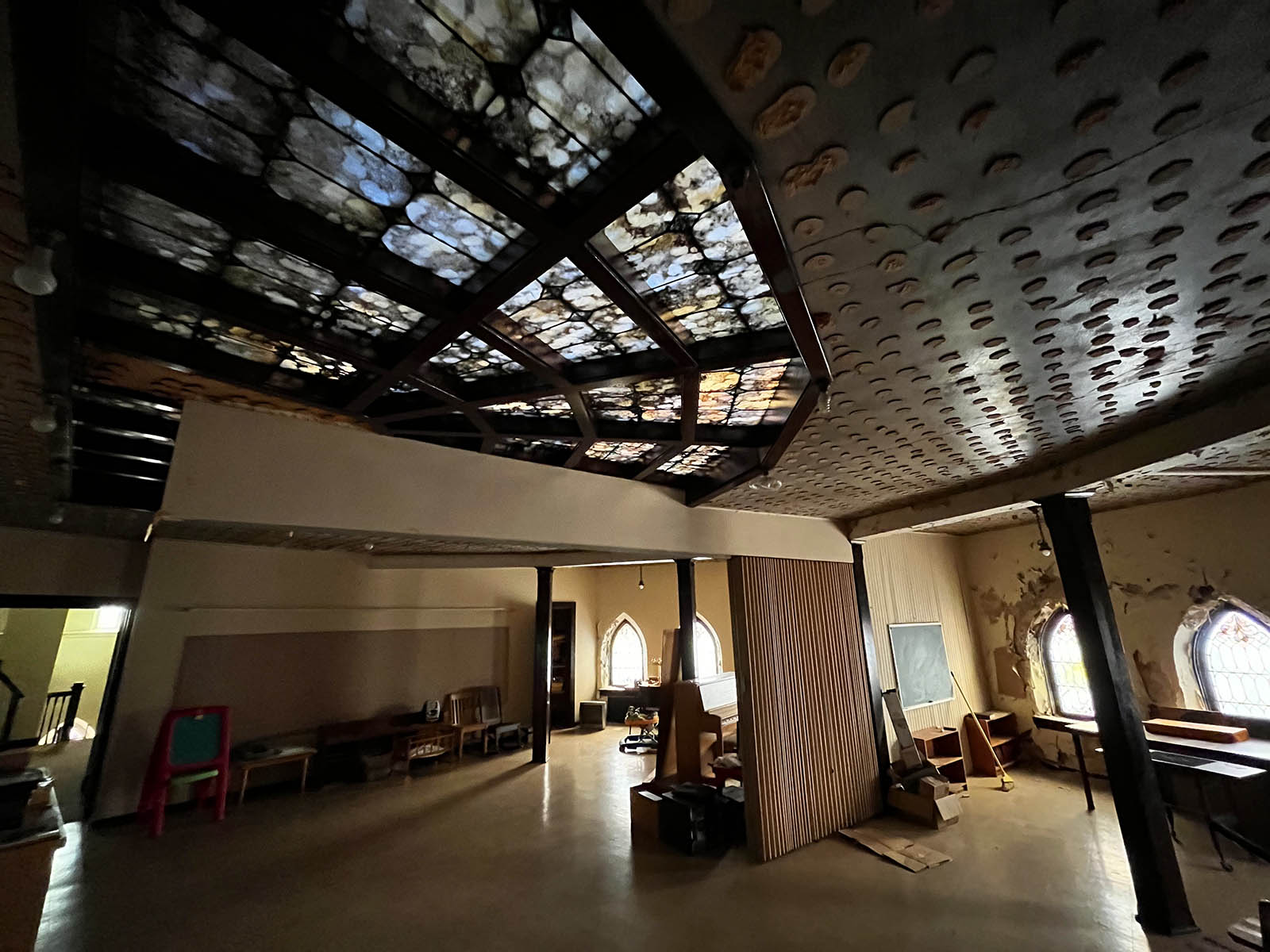 "We try to get them a hot meal, generally a salad of some sort, fruits and some kind of a handheld dessert, like cookies," says Hines-Levy, who also leads a congregation at Cudahy United Methodist.
"We have a clothing room over here. When we were doing live in-person sit-down meals, we let them go in and shop for things that they would need. Now it's, 'we see that you don't have adequate shoes', or 'we see that you don't have an adequate coat, do you need?'"
The sit-down meals ended with the arrival of COVID and now everything is carry-out. On an average day – Monday, Wednesday and Saturday – Summerfield distributes 30 to 50 meals from noon until 2 p.m.
The program has been going for about eight years and receives goodwill donations from individuals – neighbors, church members, even a group of men working on street repairs, upon noticing the line of folks receiving meals, walked over and handed the volunteers $100.
Such is the giving nature that even during my visit for a tour, at least two people offered to feed me, too.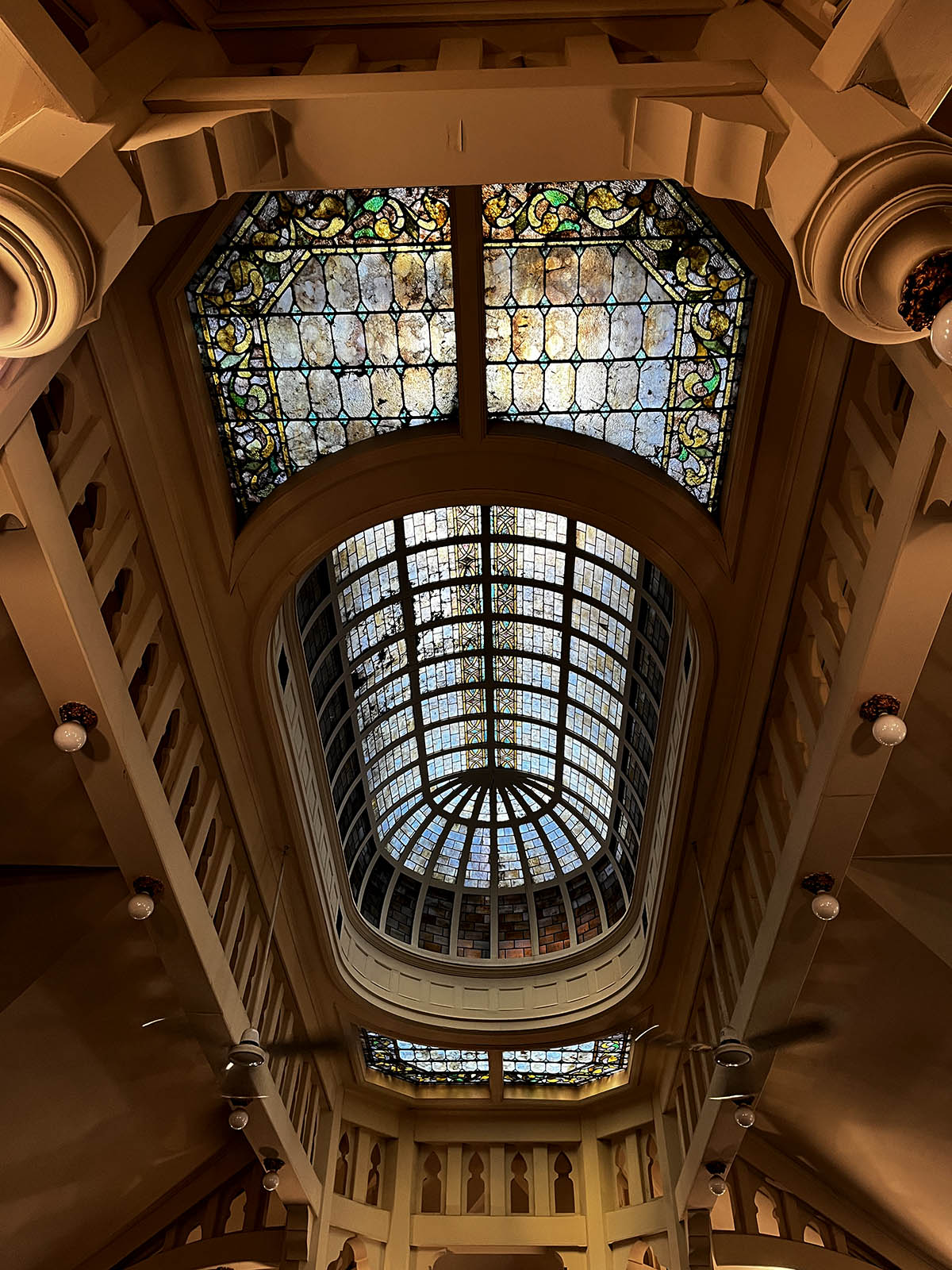 "We haven't missed a day," says Hines-Levy. "When COVID hit, we had to do some really quick thinking on our feet. And basically overnight, we went from cafeteria type service to this. Our biggest problem is finding volunteers."
When I first walked in, Pastor Lynne, referring to the basement fellowship hall's decor says, "this isn't the churchy part."
But as soon as she's explained what's happening in the space, I realize that more than any stained glass or decorative plaster molding of grapevines, this part is truly is the churchy part: the part of the building that is, more than any other, serving the mission.
(It's worth noting here that Goodwill of Southeast Wisconsin was born at Summerfield in 1919 in this very fellowship hall.
So, it tempers my sadness a bit when later, upstairs, Hines-Levy says that they've been talking to developers about the potential of selling.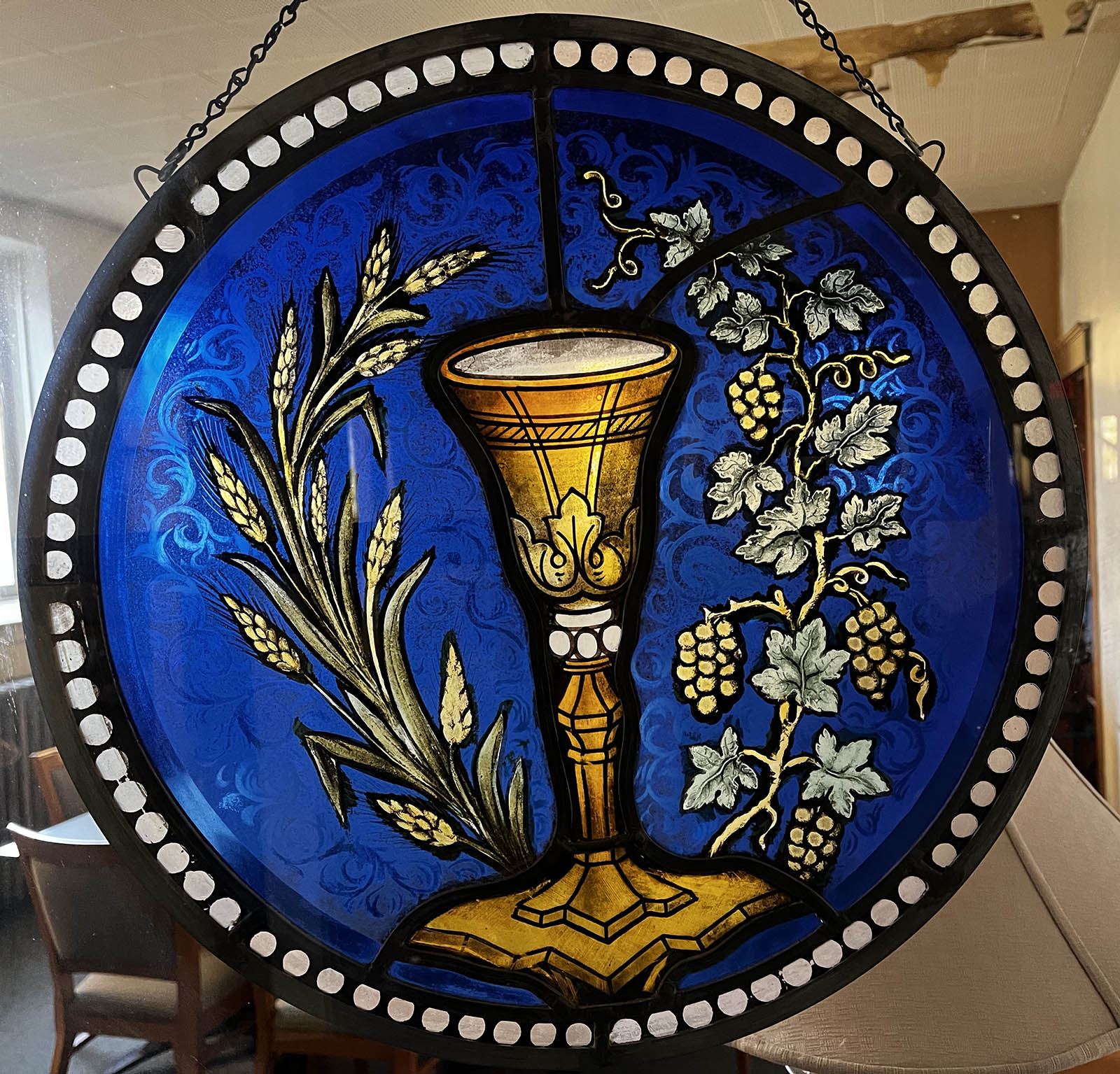 "This is multi-million-dollar land we have," she says, truthfully. "If someone would buy it, take down the building and give us a small corner in something new ..."
She shrugs and trails off.
From my seat, I look around and see the 1850s medallions, the shelves full of photo albums and 150 years of baptism registers and I think, as heavy as it makes my heart, "she's not wrong."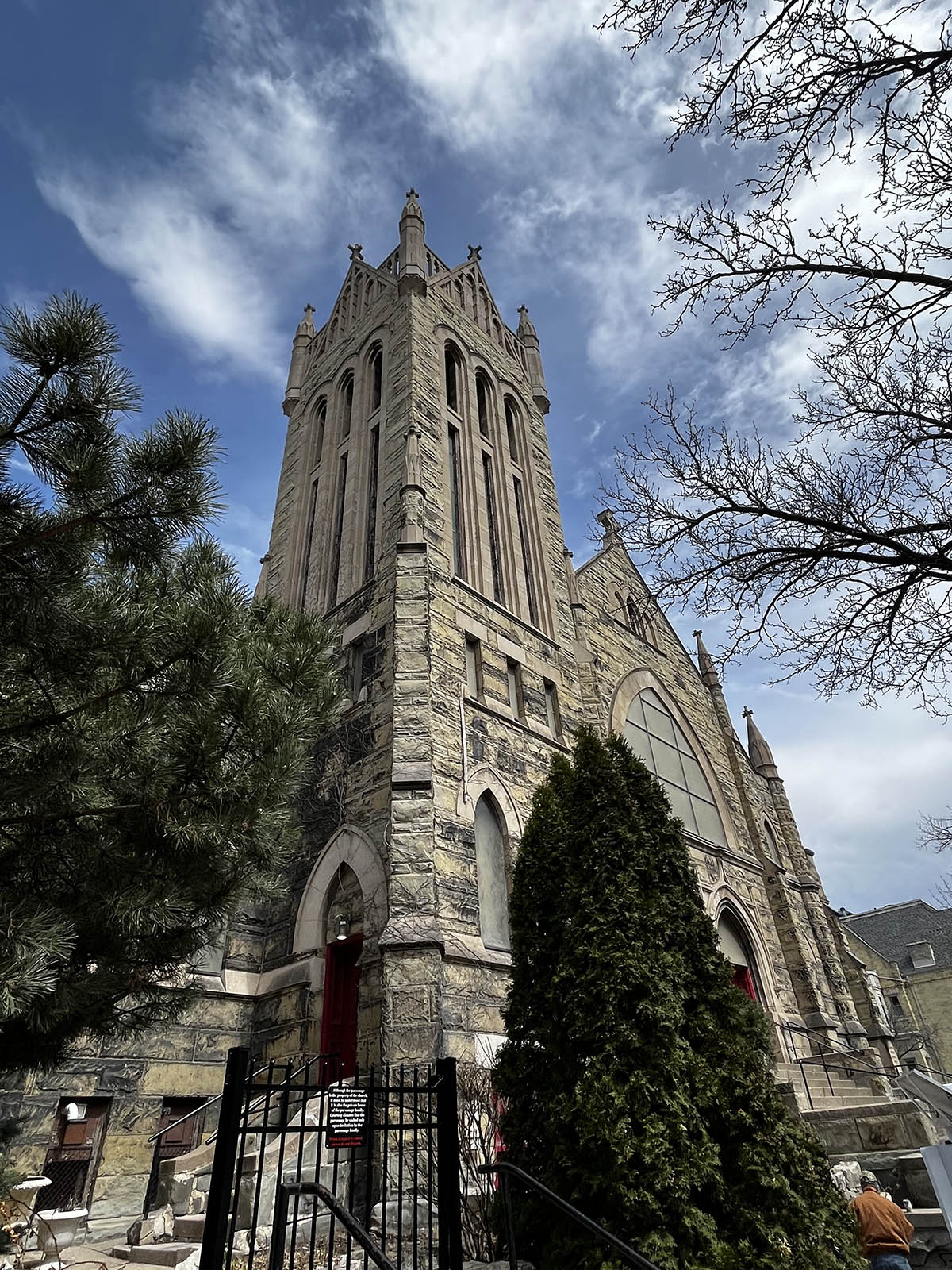 What I say to her next is what I say to you now.
For folks who love Milwaukee's historic architecture, this is an emergency situation, and one that is in no way limited to Summerfield.
There are many, many beautiful, historic churches in this city, where our families have been baptized, confirmed, married, sent off to whatever comes next; where our families laughed, cried, prayed, socialized. And they edge closer to doom with each passing day. Every time it rains, a bit more plaster softens and will fall to the floor.
Born in Brooklyn, N.Y., where he lived until he was 17, Bobby received his BA-Mass Communications from UWM in 1989 and has lived in Walker's Point, Bay View, Enderis Park, South Milwaukee and on the East Side.
He has published three non-fiction books in Italy – including one about an event in Milwaukee history, which was published in the U.S. in autumn 2010. Four more books, all about Milwaukee, have been published by The History Press.
With his most recent band, The Yell Leaders, Bobby released four LPs and had a songs featured in episodes of TV's "Party of Five" and "Dawson's Creek," and films in Japan, South America and the U.S. The Yell Leaders were named the best unsigned band in their region by VH-1 as part of its Rock Across America 1998 Tour. Most recently, the band contributed tracks to a UK vinyl/CD tribute to the Redskins and collaborated on a track with Italian novelist Enrico Remmert.
He's produced three installments of the "OMCD" series of local music compilations for OnMilwaukee.com and in 2007 produced a CD of Italian music and poetry.
In 2005, he was awarded the City of Asti's (Italy) Journalism Prize for his work focusing on that area. He has also won awards from the Milwaukee Press Club.
He can be heard weekly on 88Nine Radio Milwaukee talking about his "Urban Spelunking" series of stories.