In the late 1980s, house fires were exacting a brutal toll on Milwaukee children.
In response, Mayor Henry Maier created a Fire Prevention Task Force and one of the suggestions to emerge was the idea of creating a fire education center for Milwaukee children.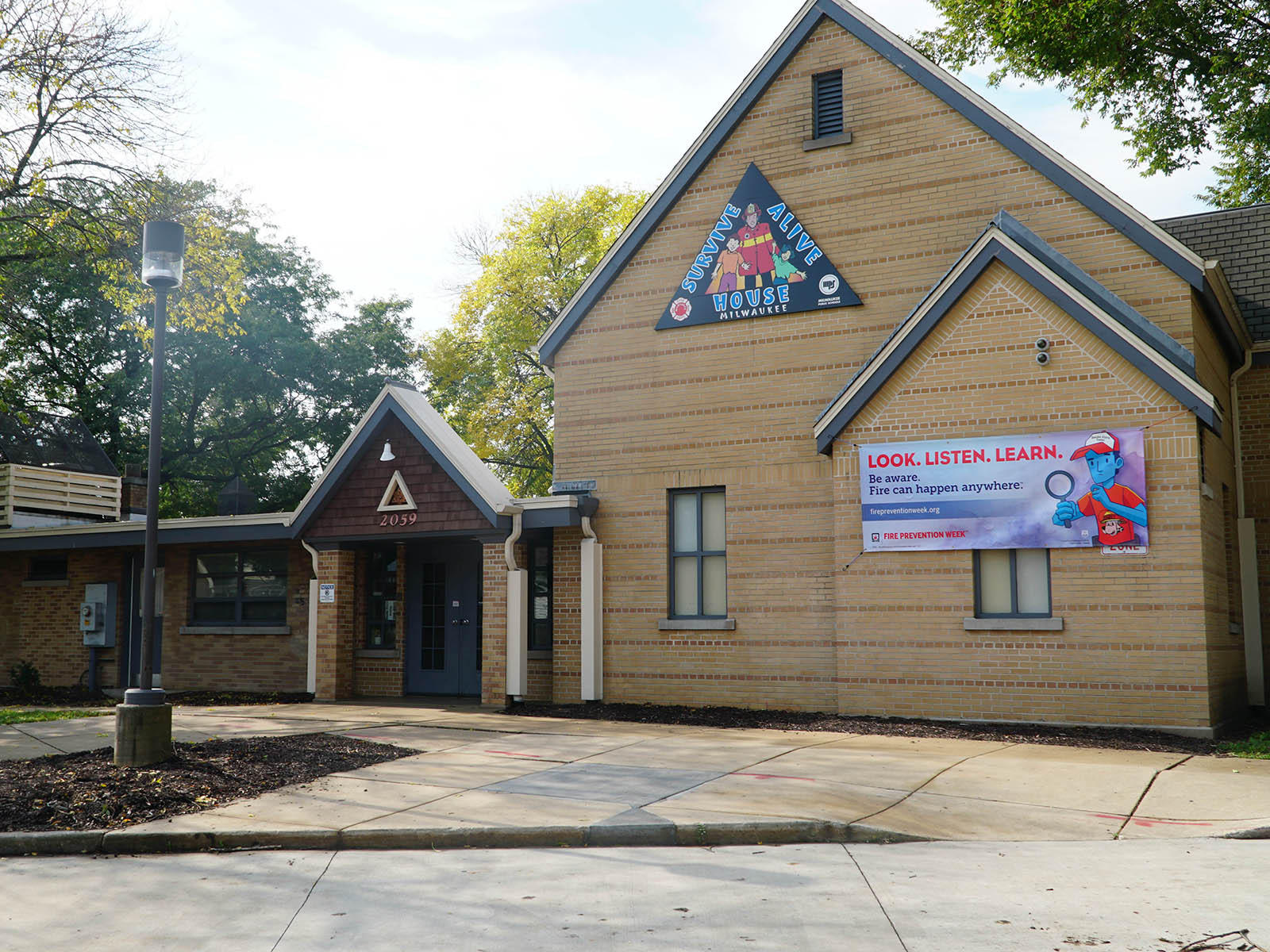 Thus was the Survive Alive House, 2059 S. 20th St., born. The house celebrates its 30th anniversary in 2022.
The task force didn't have to look far for inspiration when considering ways to prevent fire-related deaths among children.
In 1985, the West Allis-West Milwaukee School Board approved $2 million to construct a Survive Alive fire education center at 2450 S, 68th St. The house, which would include a simulated bedroom and hallway equipped with strobe lights, fire alarms and fake smoke to recreate a real fire, was to be built as part of a reconstructed Fairview Field House.
West Allis firefighter Steve Hook coordinated the project.
"By actually putting them through the situation, they will learn more," Hook told the Milwaukee Journal.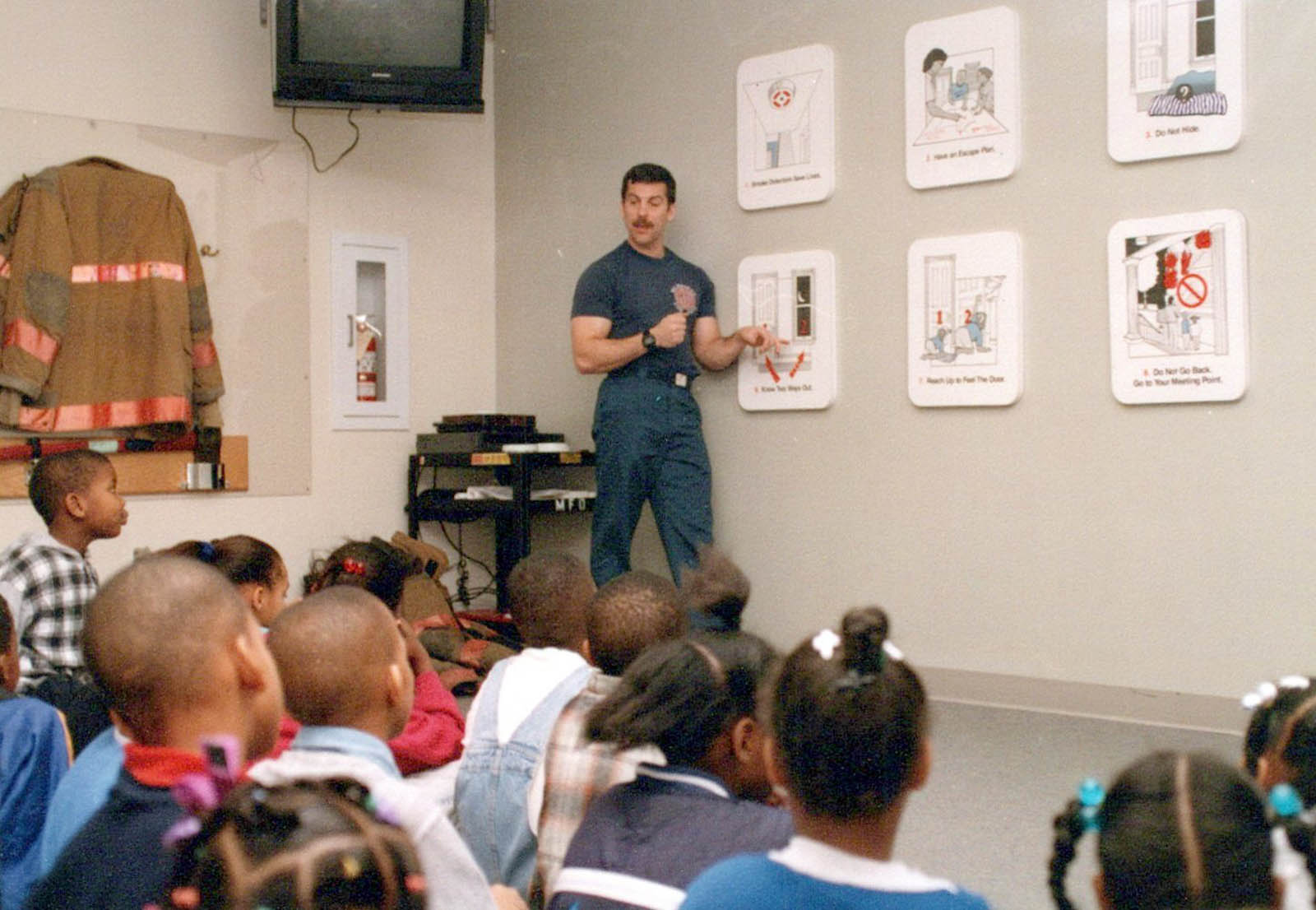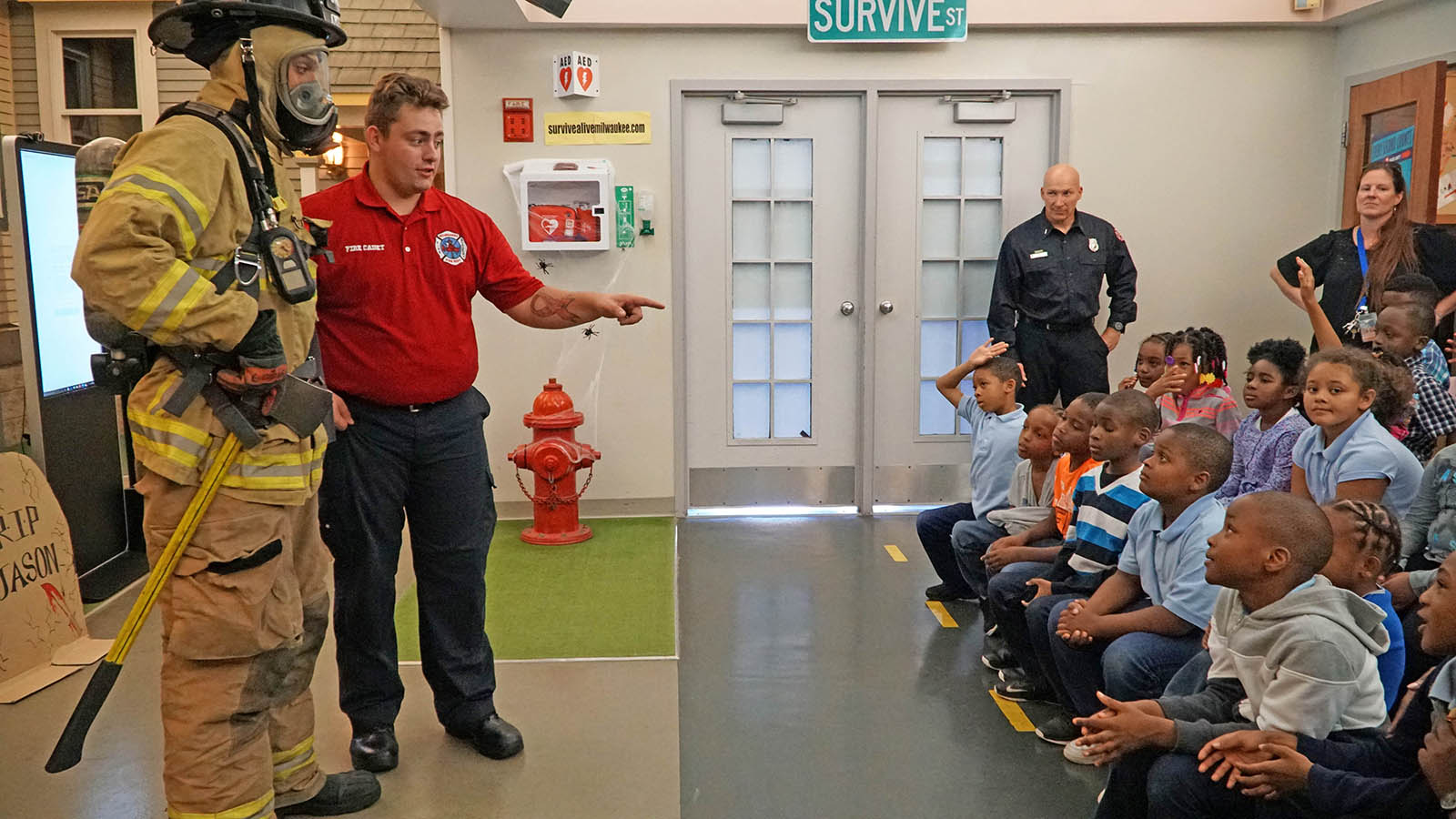 The West Allis-West Milwaukee district spent two years planning and building the Survive Alive house, and visited a similar one in Mishawaka, Indiana, for inspiration and ideas.
By January 1987 the house had opened and State Superintendent of Public Instruction Herbert J. Grover experienced it as students did and he noted that it was the only such house in Wisconsin. He said that he hoped others would follow.
That autumn, 18 children and 17 adults died in a series of inner city fires in Milwaukee leading Maier to create the Fire Prevention Task Force, which, among other recommendations, declared that Milwaukee Public Schools needed a Survive Alive House, too.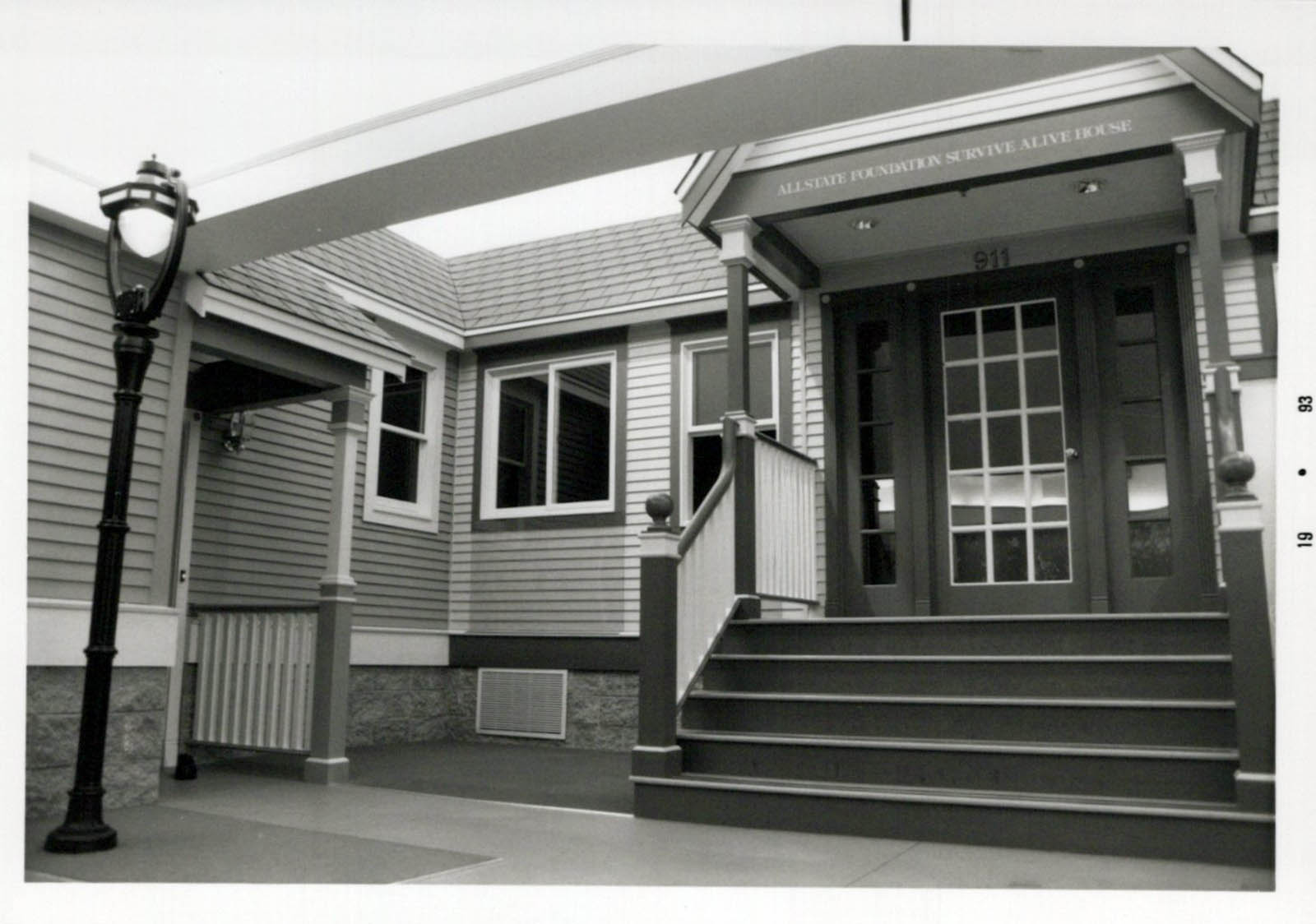 In the next three years, 55 more children died in fires in Milwaukee – more than half of all deaths in fires in the city – which far exceeded the national average of 14 percent, said Milwaukee Fire Department Chief August Erdmann in 1990.
Erdmann pointed out that most major cities already had a Survive Alive House and Milwaukee clearly needed one, too.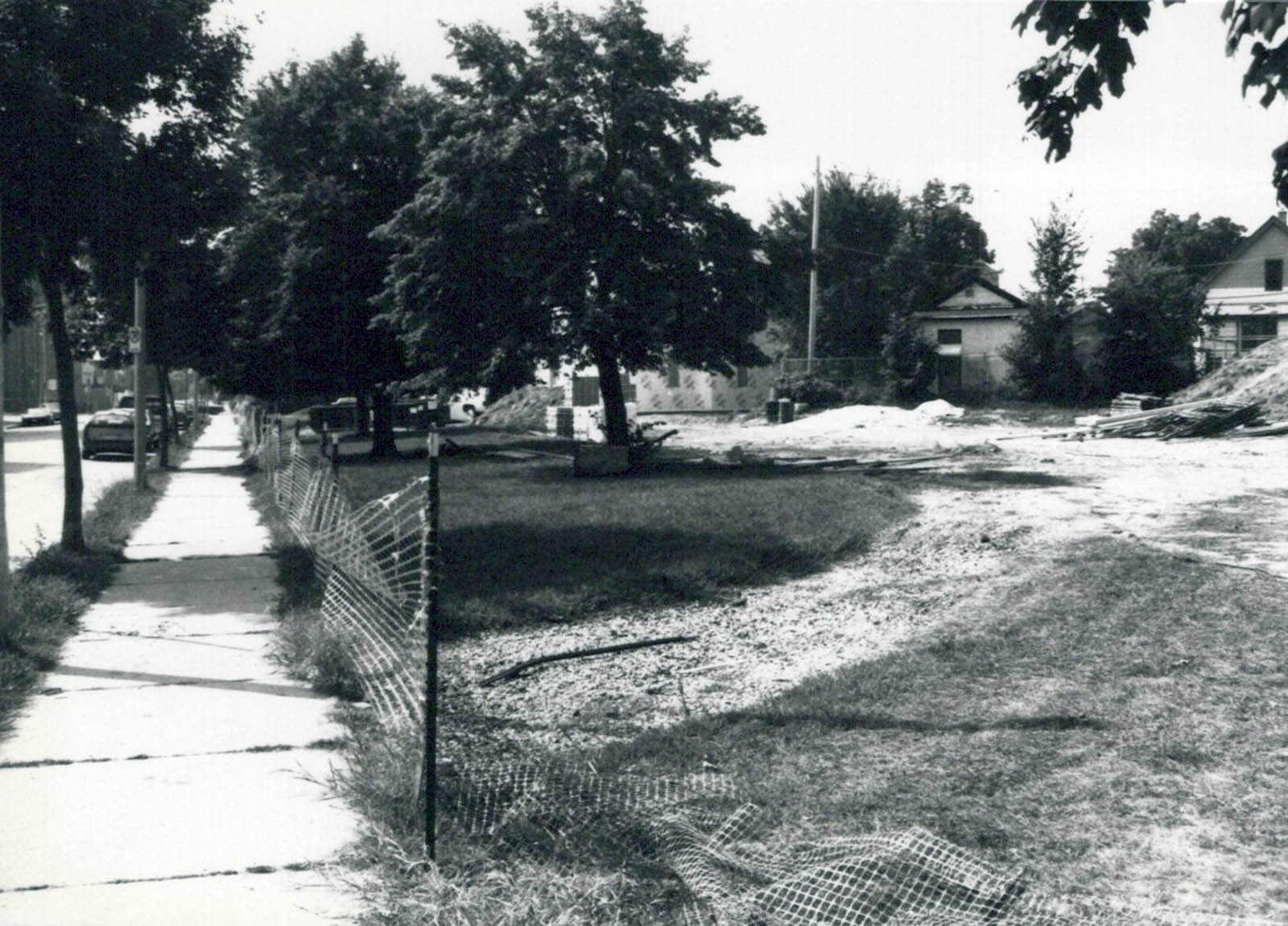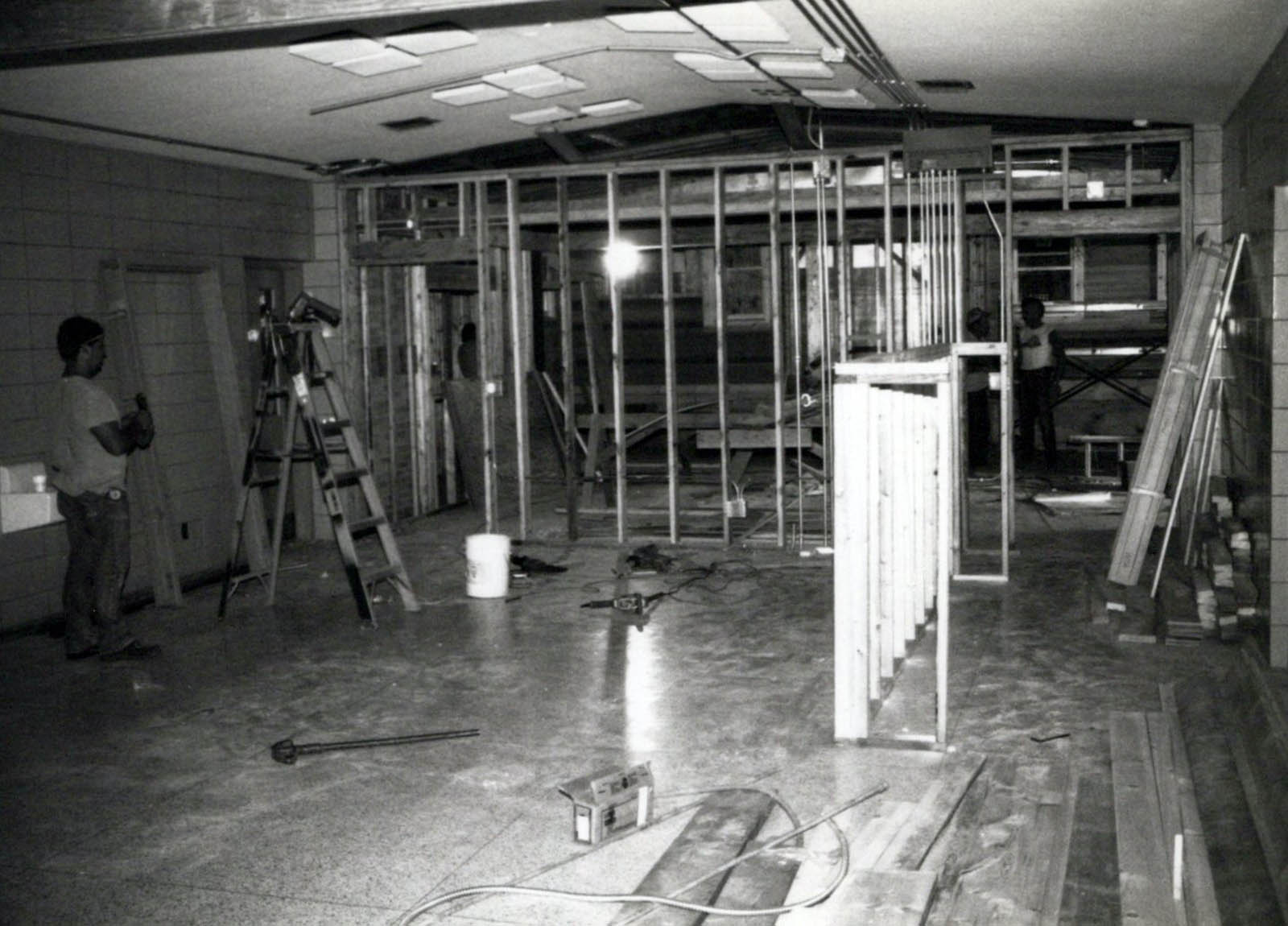 In December 1987, the Task Force approved a Survive Alive House proposal and a committee was formed with representatives from the Milwaukee Public Schools Recreation Department (Milwaukee Recreation), Milwaukee Fire Department, Metropolitan Builders Association, Milwaukee Department of Building lnspection and the Milwaukee Common Council.
That committee was charged with planning Milwaukee's Survive Alive House, which was to be jointly operated by the Milwaukee Recreation and the Milwaukee Fire Department.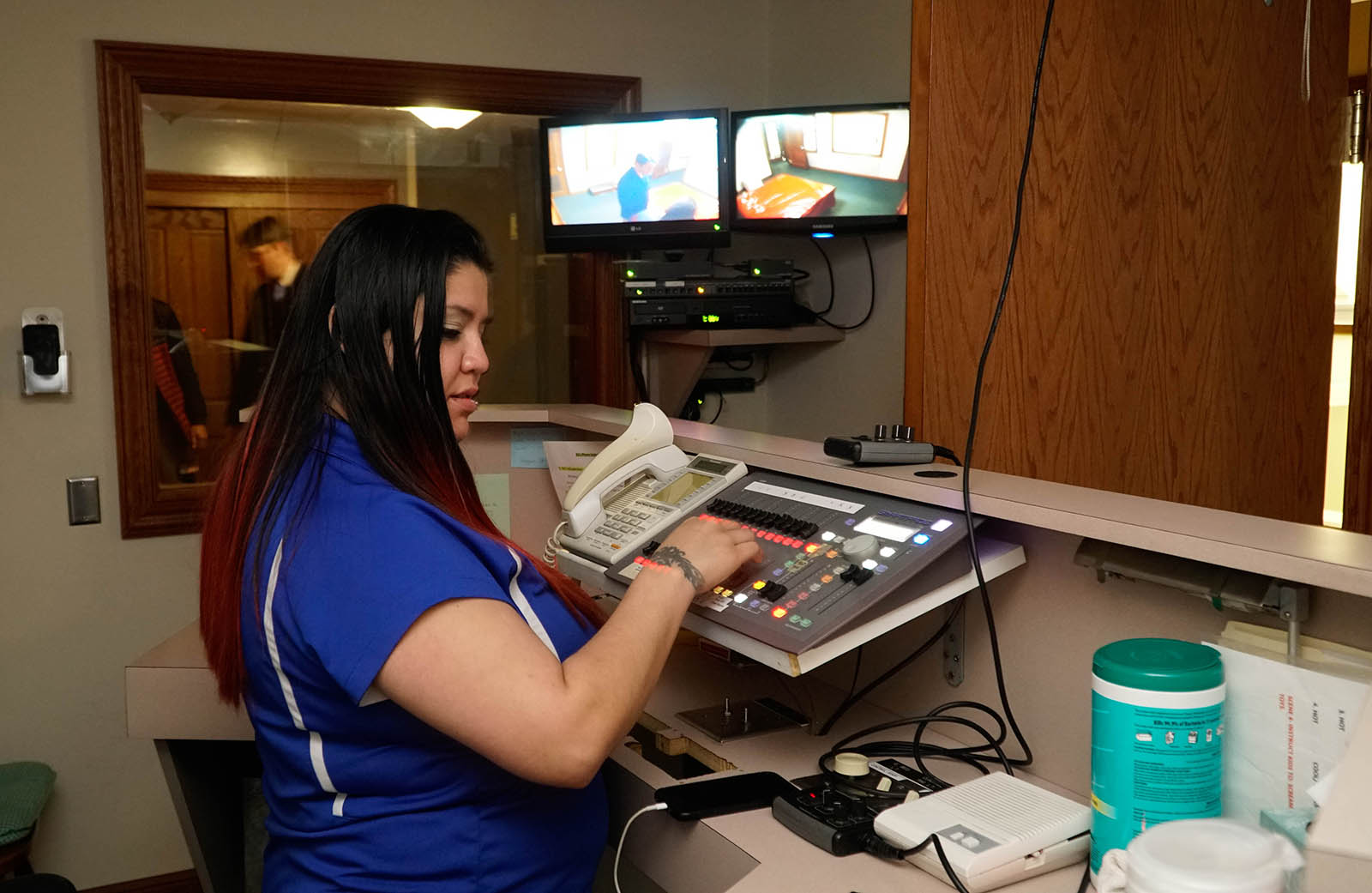 The house would be staffed by Milwaukee firefighters, part-time MPS Milwaukee Recreation staff and volunteers, and made available not only to schools, but also to government agencies and community groups.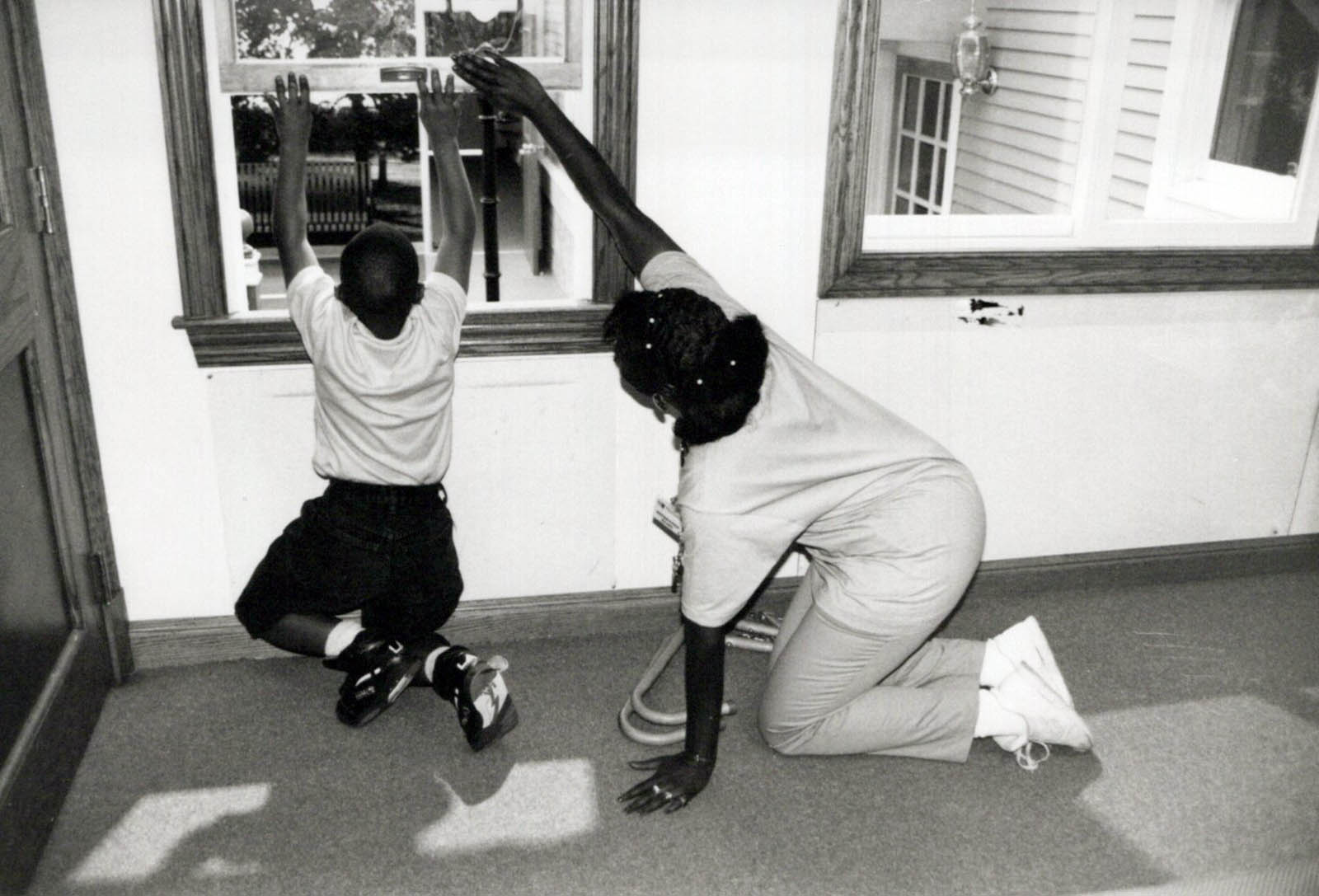 The Milwaukee house was to include two simulated children's furnished bedrooms, with lighting and non-toxic smoke to recreate a fire, as well as doors with heating elements that could be remotely activated from a control booth located between the two bedrooms.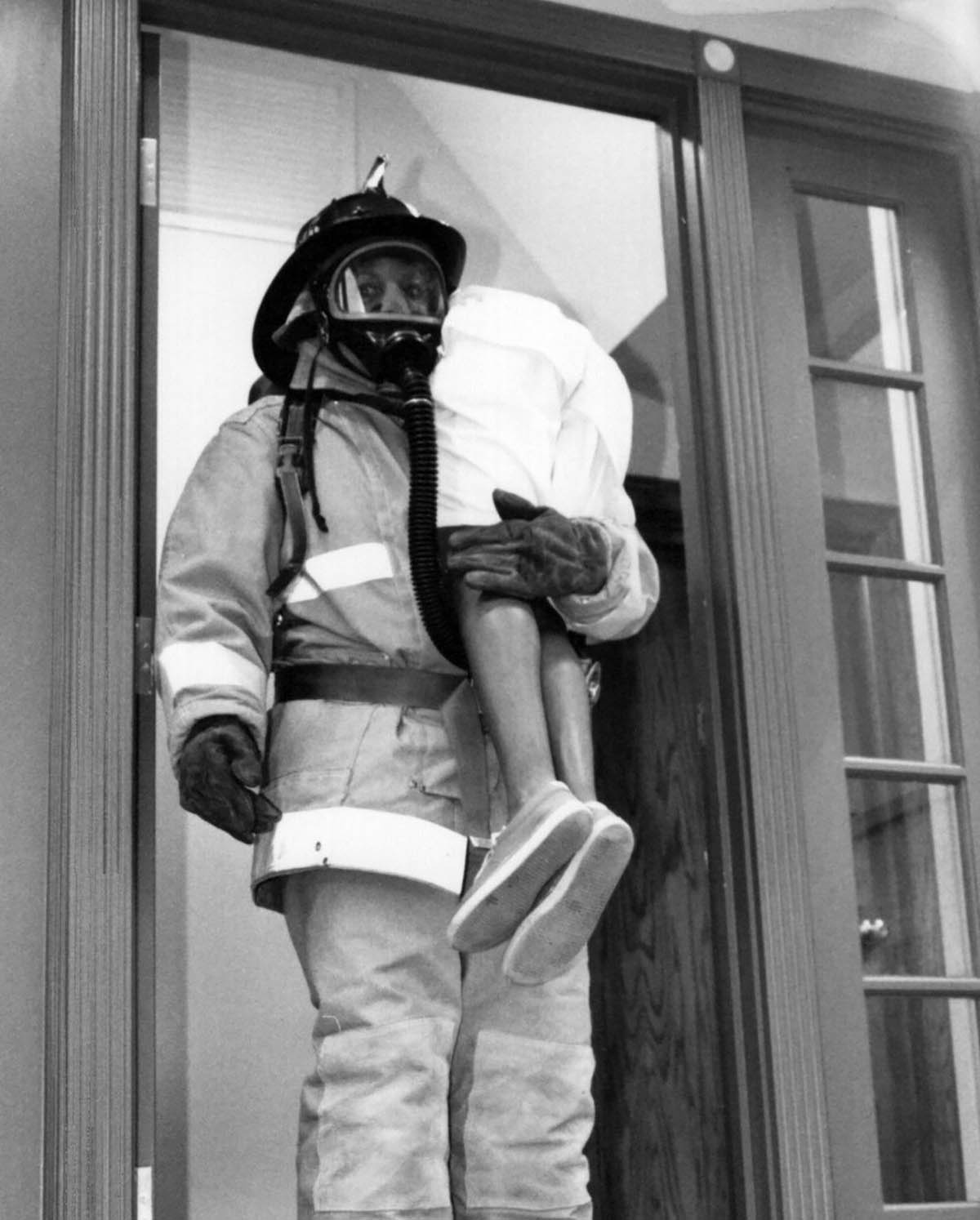 From the booth, staff could view both bedrooms.
In 1990, there still wasn't enough money to build the facility, however, and Mayor John O. Norquist joined MFD Chief Erdmann in urging the public to make donations toward the project.
Funds raised, the house – designed by Kubala Washatko Architects, who previously designed a Survive Alive house in Cedarburg – was built at 2059 S. 20th St. and opened to students on March 2, 1992. It welcomed 3,000 kids in roughly the first month. Soon more than 25,000 kids were visiting annually.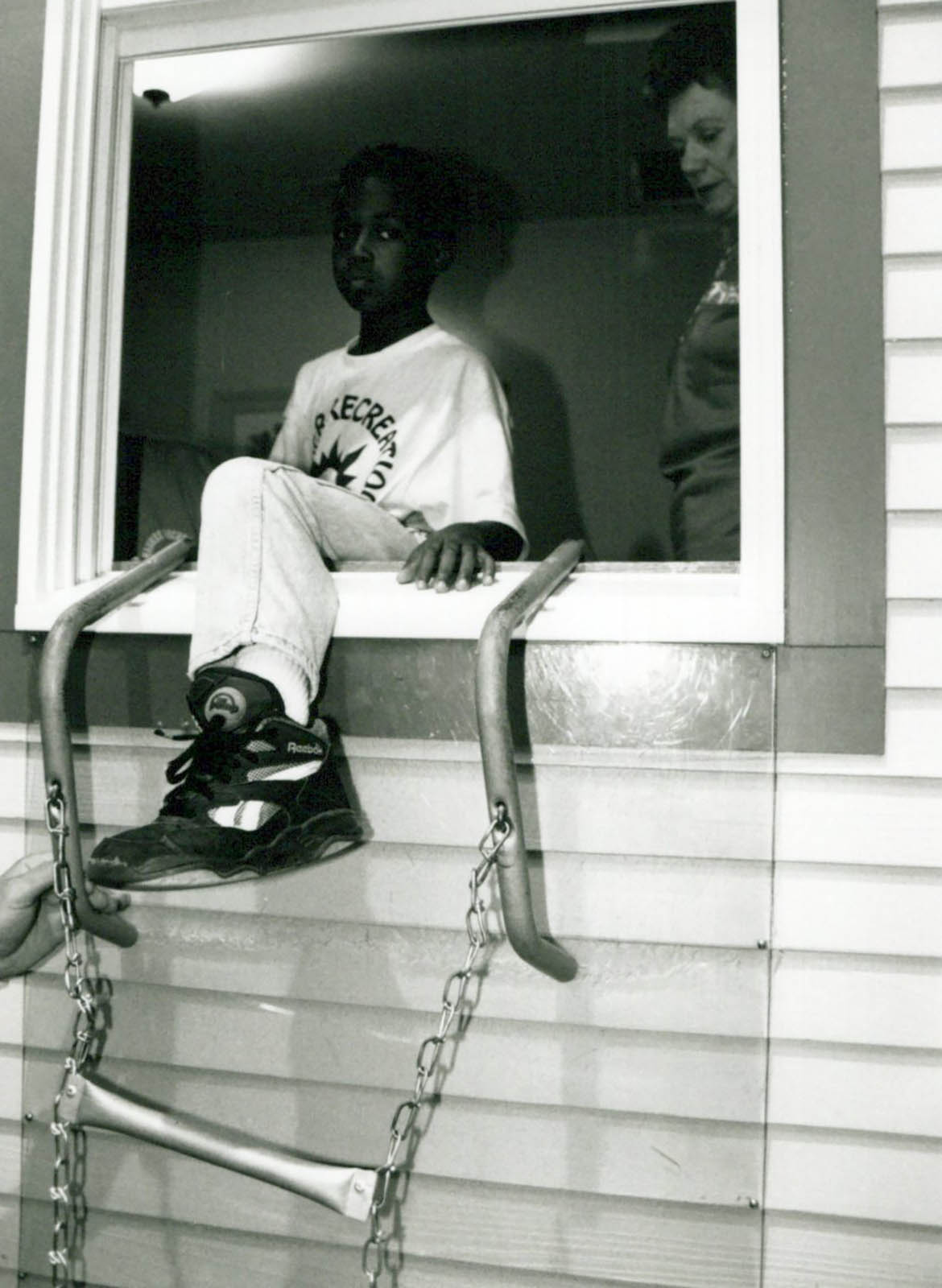 Before arriving at the Survive Alive House, teachers provide fire safety lessons to students in their classrooms to give them a foundation of knowledge for their visit.
Then, at the house, firefighters provide another 90 minutes of training – mostly practical experience – and show a video. Virtual visits are 45 minutes.
According to a brochure created for the Survive Alive House:
"Children are placed in one of two replicas of a child's bedroom. As they are sleeping, the room begins to fill with smoke. A smoke detector is sounded, at which time children are instructed to roll out of bed onto the floor and crawl to the door. These electronically controlled 'hot doors' give an indication of whether or not this is a viable escape.
"Children are instructed to feel the door with the backs of their hands. lf the door is warm to the touch, the children must escape via an alternative route. Once all of the children in the house have escaped and arrived at their 'meeting place,' one student is instructed to call 911 on the pay phone which runs directly into the Survive Alive House control room.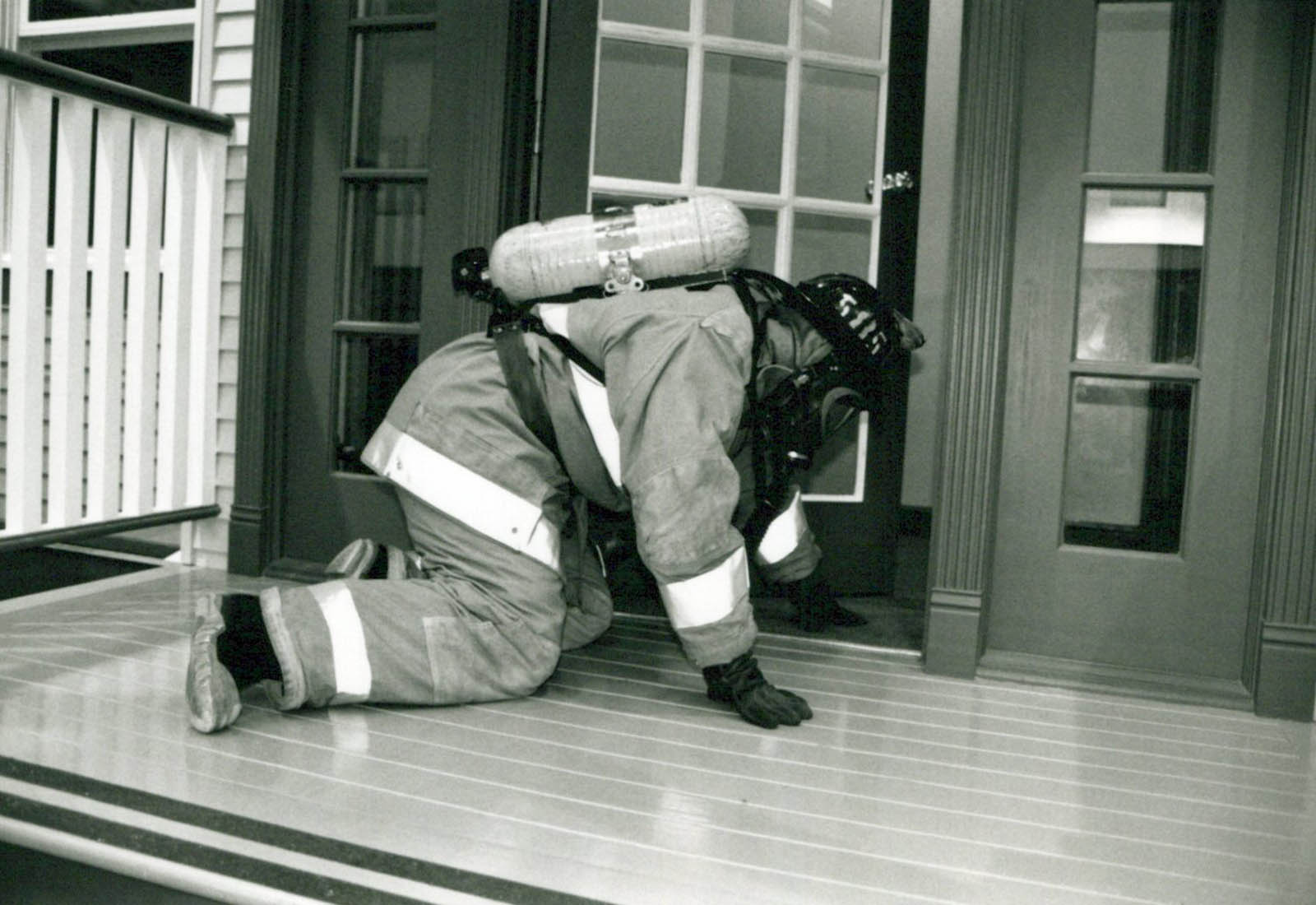 Over time, young visitors could no longer recognize a public pay phone, so the booth was replaced with a large touch-screen computer that looks like a smartphone.
"This practical experience provides children with a realistic opportunity to learn how to successfully escape a burning house."
Back at school, students are tested on what they've learned.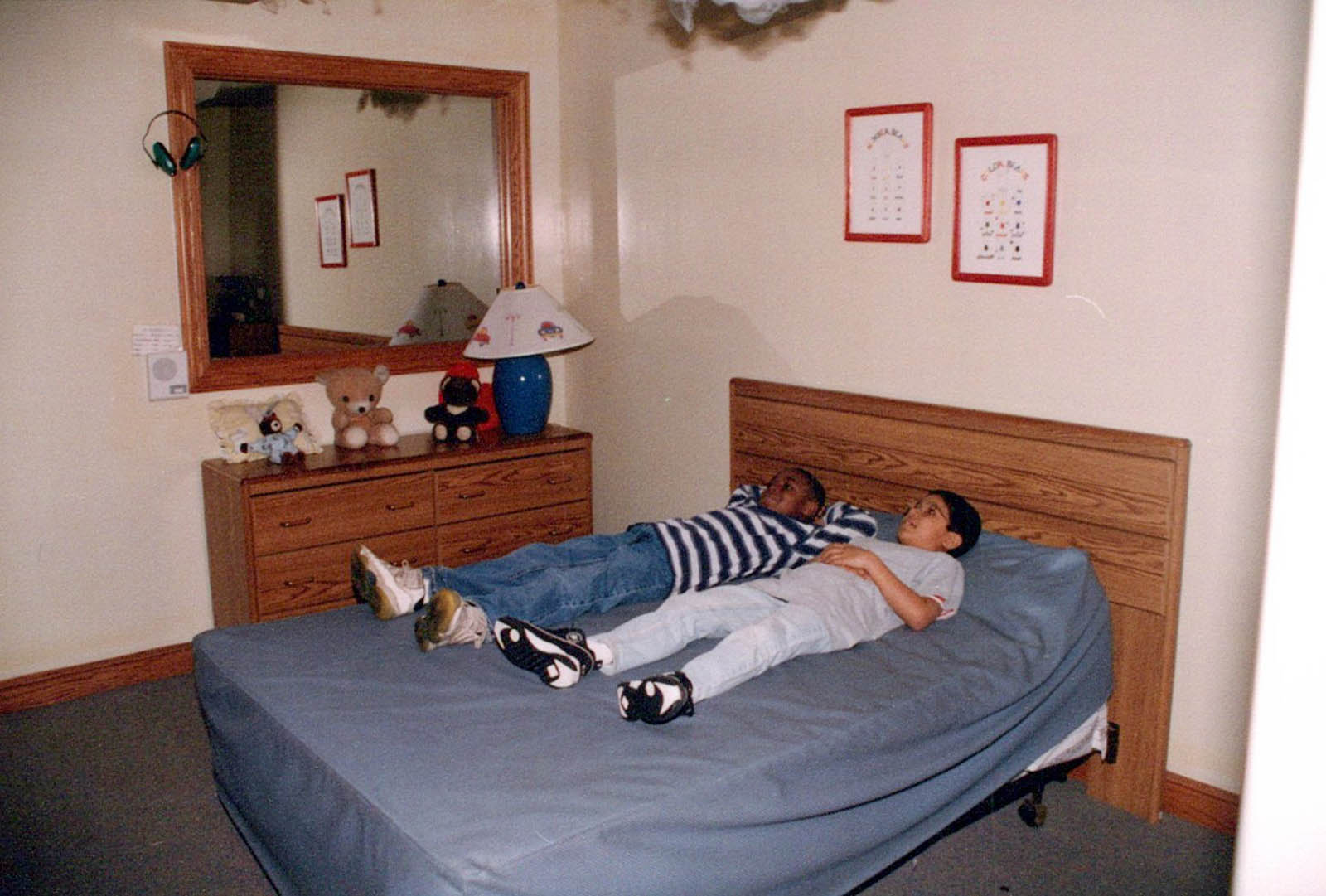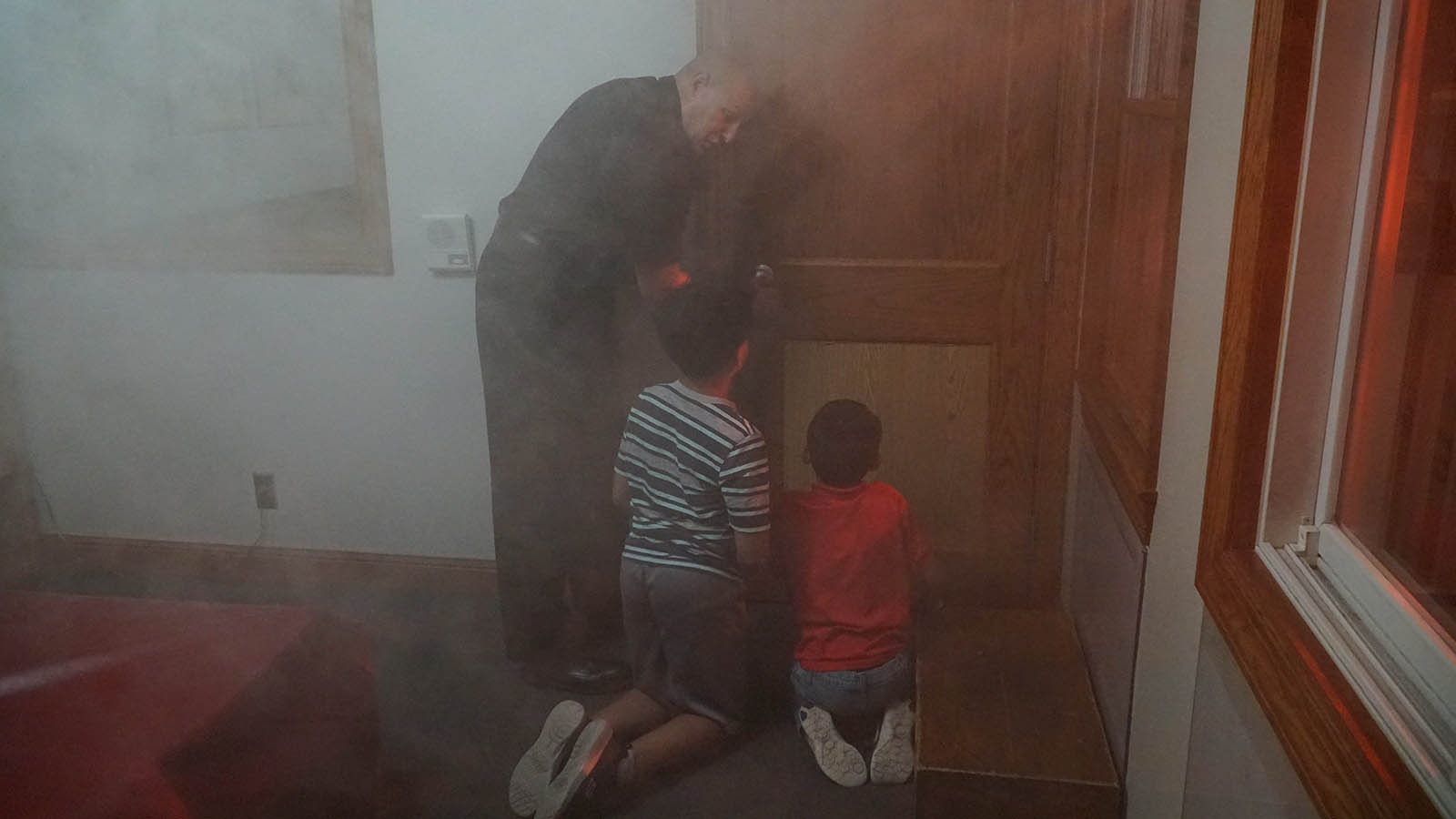 A mobile unit was also created to bring fire prevention and safety education to schools.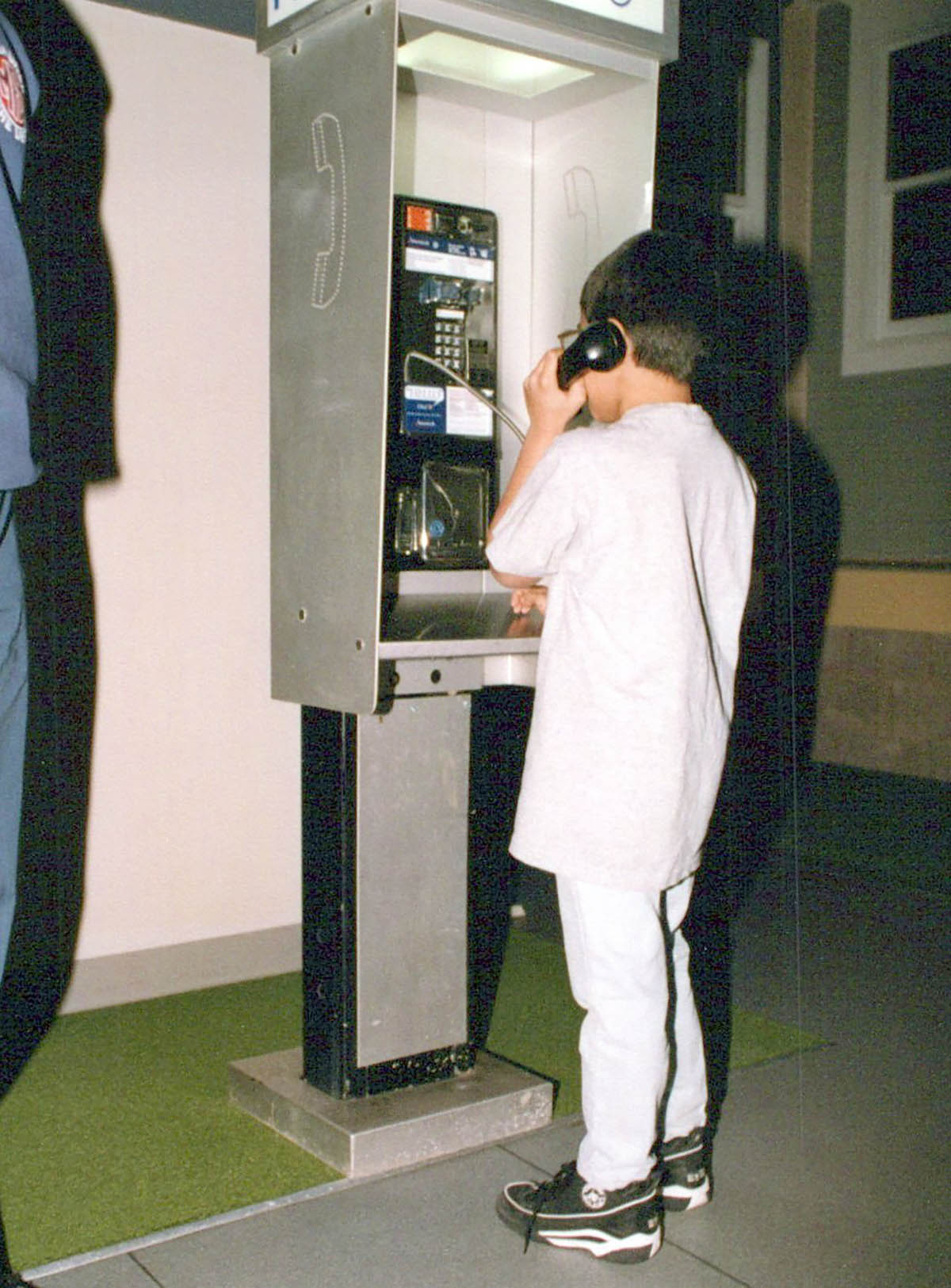 In its first decade, the Survive Alive House program reached more than 250,000 children and adults – including via the mobile units – according to a Milwaukee Recreation press release announcing a 10th anniversary celebration.
At the 10th anniversary party, attended by then-Milwaukee Fire Chief Lawrence Gardner, MPS Deputy Superintendent Jacqueline Patterson and Mayor John Norquist, dignitaries spoke and then fifth graders offered a live demonstration of the Survive Alive House.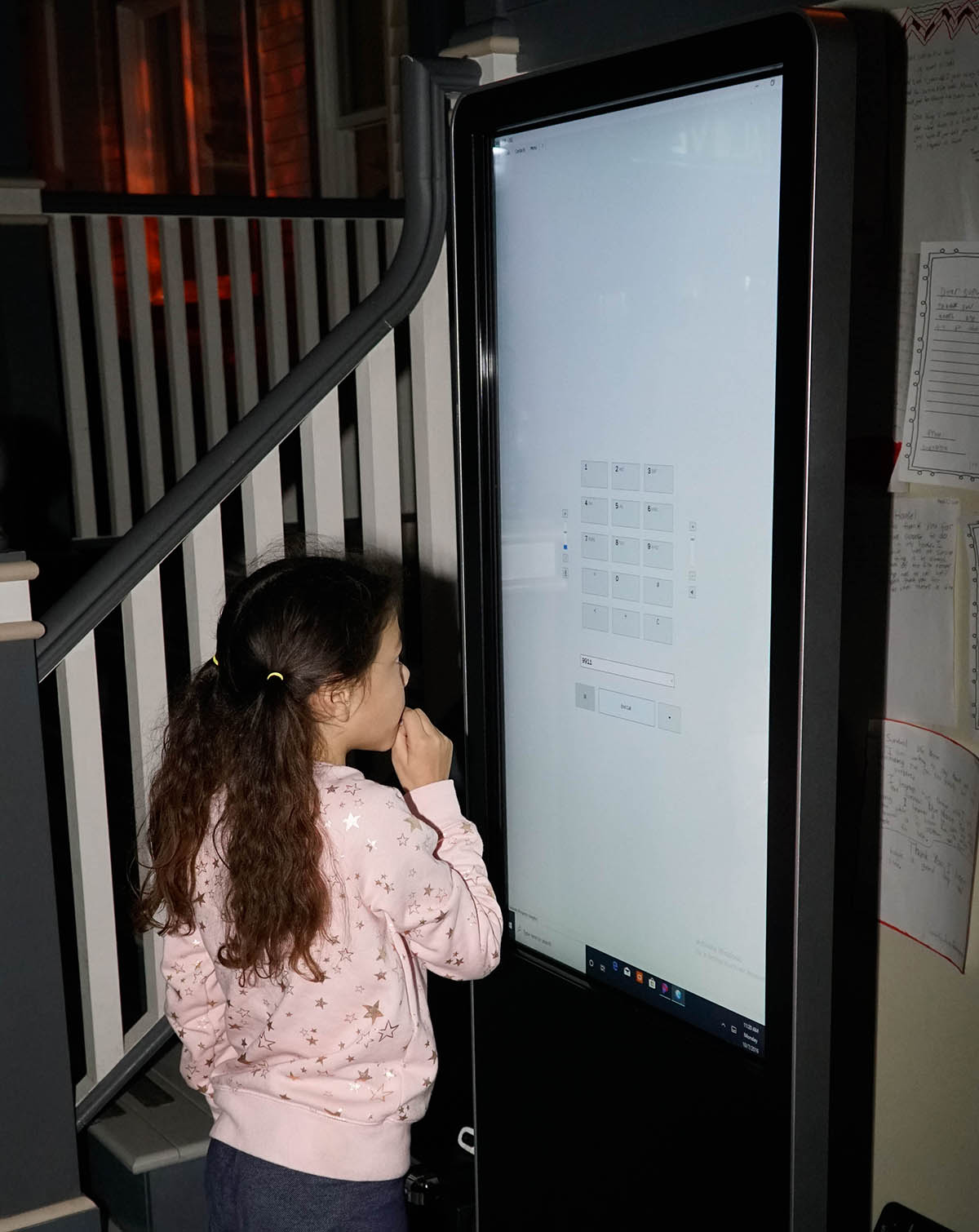 As a result of the program, Milwaukee Recreation reported, Milwaukee's fire-related fatalities among school-aged children decreased dramatically in the house's first 10 years.
Now, as the Survive Alive House reaches its 30th birthday, it is still going strong.
In 2019, close to 5,000 second-grade students and another nearly 5,000 fifth-graders attended programming at Survive Alive. When the pandemic arrived, the house, like everything else, shifted to a virtual program, which was experienced by about 3,000 second-graders and 3,500 fifth-grade students in 2020.
"We are currently offering a virtual program for the 2021-22 school year," says Nicole Sponholtz, Milwaukee Recreation's Recreation Supervisor. "We are serving all fifth grade and second grade Milwaukee Public School classrooms.
In addition, we are offering a fire education program for participants and family members of our therapeutic recreation programs.
"This program includes a virtual presentation and an in-person hands on learning opportunity at the Survive Alive House. We are planning to offer more classes like this in the future."
(NOTE: This article was written for Milwaukee Recreation's institutional history project. While the topic was provided by Milwaukee Recreation, the content was not.)
Born in Brooklyn, N.Y., where he lived until he was 17, Bobby received his BA-Mass Communications from UWM in 1989 and has lived in Walker's Point, Bay View, Enderis Park, South Milwaukee and on the East Side.
He has published three non-fiction books in Italy – including one about an event in Milwaukee history, which was published in the U.S. in autumn 2010. Four more books, all about Milwaukee, have been published by The History Press.
With his most recent band, The Yell Leaders, Bobby released four LPs and had a songs featured in episodes of TV's "Party of Five" and "Dawson's Creek," and films in Japan, South America and the U.S. The Yell Leaders were named the best unsigned band in their region by VH-1 as part of its Rock Across America 1998 Tour. Most recently, the band contributed tracks to a UK vinyl/CD tribute to the Redskins and collaborated on a track with Italian novelist Enrico Remmert.
He's produced three installments of the "OMCD" series of local music compilations for OnMilwaukee.com and in 2007 produced a CD of Italian music and poetry.
In 2005, he was awarded the City of Asti's (Italy) Journalism Prize for his work focusing on that area. He has also won awards from the Milwaukee Press Club.
He can be heard weekly on 88Nine Radio Milwaukee talking about his "Urban Spelunking" series of stories.