With Valentine's Day just around the corner, chocolate is on most peoples' minds. That's especially true for CocoVaa Chocolatier, an award-winning Madison-based chocolatier with roots in Milwaukee.
If you walked into the retail space for Madison's CocoVaa Chocolatier a year ago, you'd have seen a chocolate shop unlike any other in Wisconsin.
During daylight hours, light pours into the space at 1815 E. Washington Ave. through windows that extend from the floor to the top of the shop's 20-foot ceiling. The light reflects off of glass jars filled with dark chocolate dipped candied orange and mango slices and climate controlled cases of treats, including bon bons infused with flavors like lemongrass, mango and saffron; chocolate bark, cakes and turtle bars.
Above, dramatic industrial chic chandeliers made by Anthony Acosta of Distressed Design from bicycle rims and machine chains hang from the ceiling, casting light on shelves of chocolate sculptures and shadows along the shop's "library wall" which displays handmade boxed chocolates, figurines, globes and a collection of tomes, including LaFave's "Search and Seizure: A Treatise on the Fourth Amendment."
You'd also find customers settled in at cafe tables against the windows sipping glasses of dessert wine, nibbling chocolates or sharing slices of indulgent cake. Perhaps they're enjoying a view of the behind-the-scenes action through eight-foot windows that oversee the CocoVaa production space.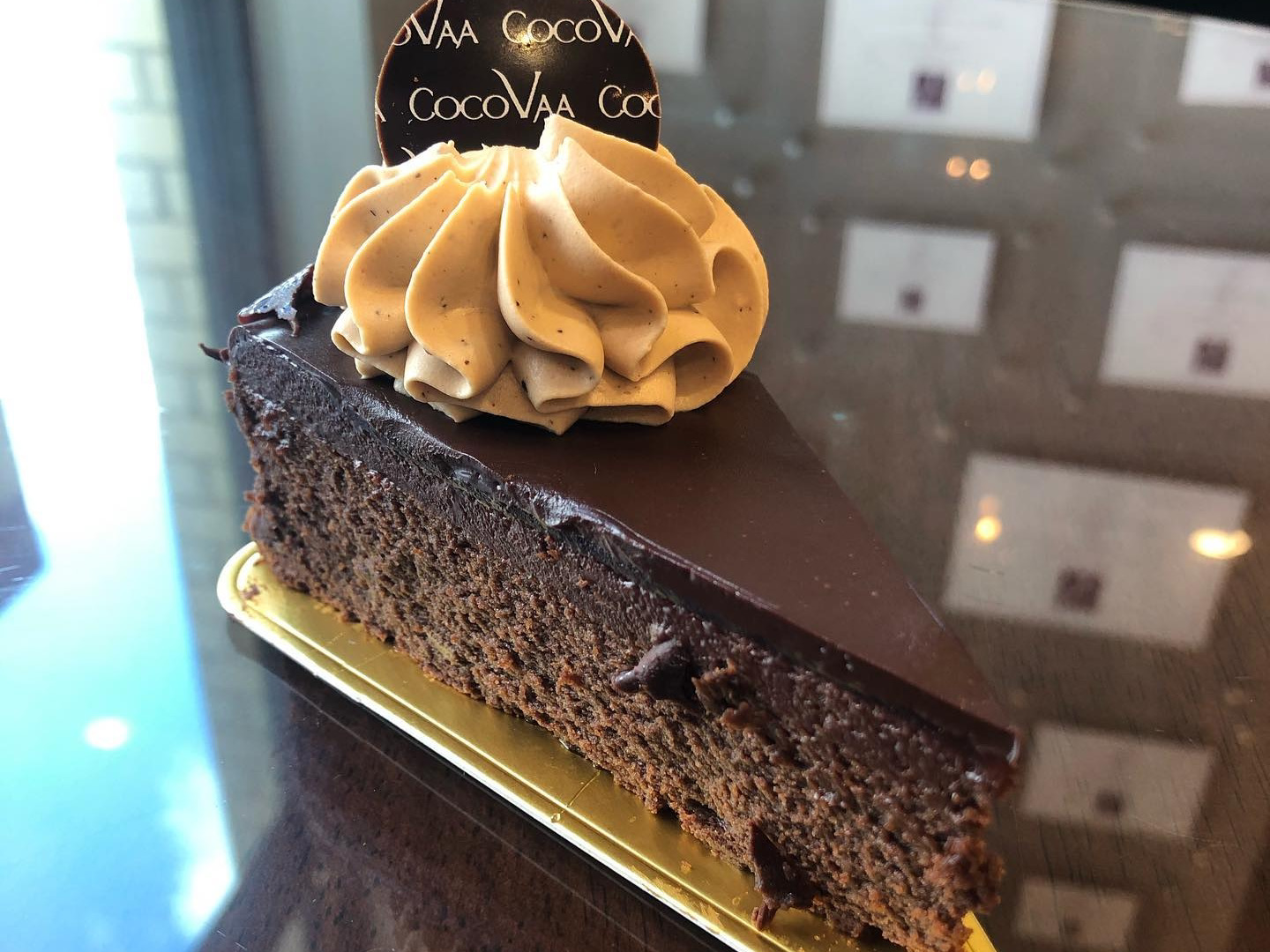 It's an enchanted scene for anyone enamoured with chocolate. And it was intentionally envisioned and built from the ground up by Syovata Edari, an accomplished and internationally awarded chocolatier, who took deliberate action to make her own mark in a field dominated by white men.
But Edari's story doesn't begin with chocolate. In fact, those who didn't know better might never have reason to guess (barring clues like the law books on her library shelf) that Edari got her start working as a public defender in Milwaukee.
From law to chocolate
Edari was born in Chicago and raised in Milwaukee. Her father, who is from Kenya, earned his doctorate at Northwestern University in Chicago and met her mother as they advocated for racial equity and human rights during the 1960s.
"They were not only an interracial couple during the sixties, but they were progressive and outspoken," says Edari. "And that formed my view of the world. It gave me a solid foundation and strong moral compass; but it has also made things difficult since I was taught from an early age to speak my mind and fight for what I believed. Doing that comes with consequences."
The empowerment her parents bestowed became a hallmark for Edari as she navigated her path, attending law school as a single mother and then traversing the world of public defense in both the state and federal defender systems while raising her children. Along the way, she says she often found herself as a "victim" of affirmative action.
"I loved being a public defender," she says. "But I ultimately left government work after experiencing constant attempts to use me as a way to 'check a box.' So often the value of my contributions were muted – or overshadowed – by the role I played as a 'token' for the system. So, I left."
As she started her own private practice, she sought out mentorship with longtime prosecutor and highly regarded defense attorney Rodney Cubbie, an experience she says she's still grateful for to this day.
"It was so important to have a black mentor," she says. "There aren't many black criminal defense lawyers, and when I met him I began to realize my worth and talent as a lawyer."
She says she also found solace and a creative outlet in chocolate, a passion that can be traced back to her childhood when she would break off hunks of baking chocolate to nibble while her mother made brownies.
"All attorneys have outlets," she says. "Because it's a very high stress field. Some indulge in drinking and drugs, some in golf. My indulgence was the science of food and cooking."
She found her calling in the creation of unique flavor combinations inspired by her multicultural background, experimenting with earthy saffron by infusing it first into dark chocolate (in which its subtleties were lost) and then trying again with white chocolate, a combination which allowed the flavor to truly bloom.
"At the time, I didn't know much about tempering chocolate," she says. "But, by chance I bought some 70% Lindt chocolate bars and melted them down and the chocolate held its tempered state. The resulting chocolates were molded into rose shapes… and they were beautiful. But I couldn't get the same result a second time."
Perplexed, she continued her exploration of food chemistry until she mastered the art of tempering chocolate, a technique that results in both the shine and snap of her award-winning bon bons.
"Tempering chocolate was once the bane of my existence," she says. "But after years of practice, I can do it in my sleep."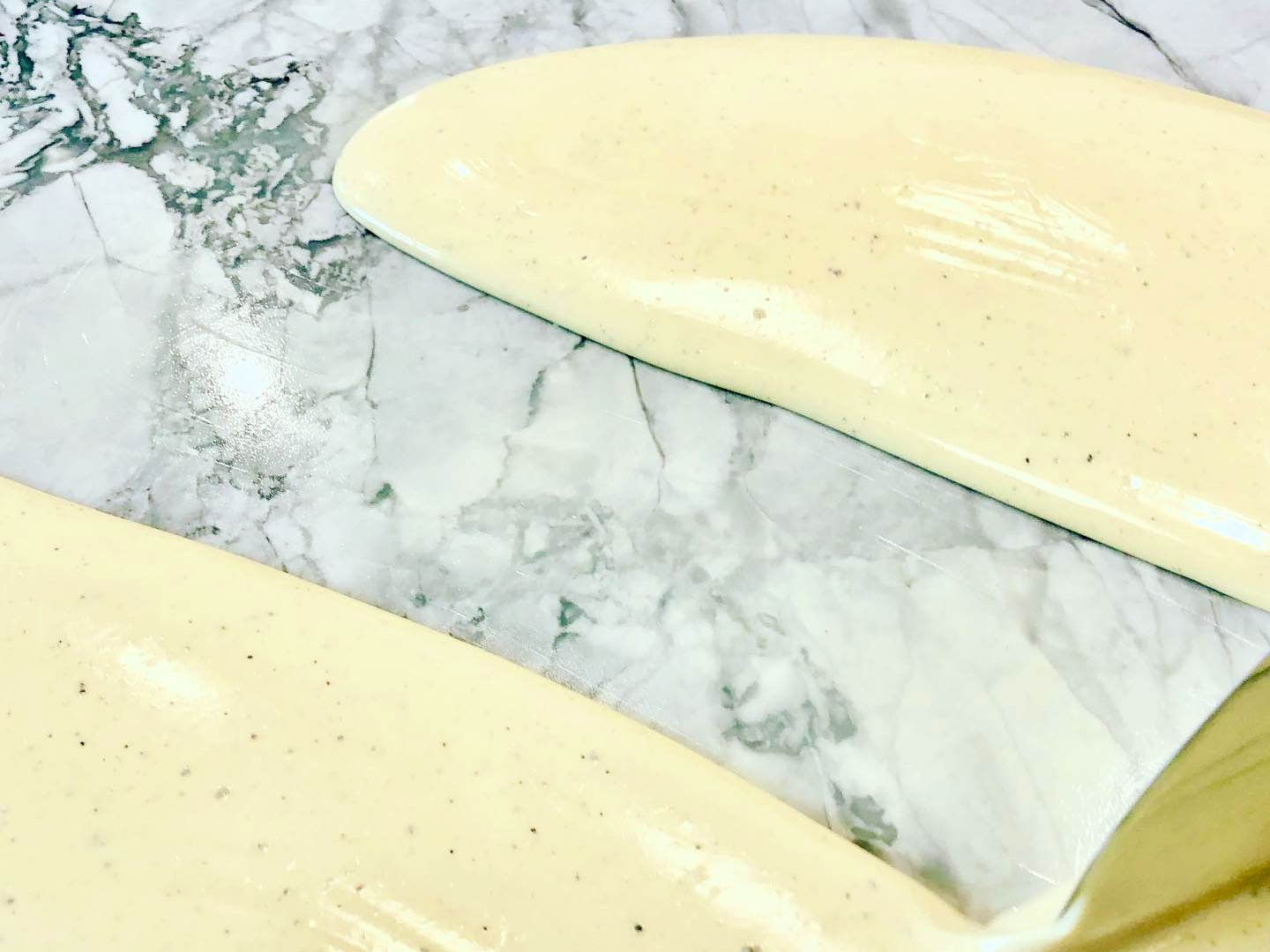 As time wore on, her chocolates garnered attention from colleagues, so she fulfilled requests for corporate gifting and participated in a variety of pop-up events, including holiday boutiques at the Iron Horse Hotel.
She also pursued an education in chocolate, first taking advantage of an online course from the world renowned Ecole Chocolat, a program which has produced some of the best chocolatiers in the industry, and then – a year later – traveling to France to complete the master class at Valrhona.
"Part of the curriculum involved going around Paris and tasting chocolates from chocolatiers there," she says. "The whole experience… I was enchanted and blown away. And when I saw what they do there, and how it's so much a part of the culture, I thought: this is what I want to do. This is what I want to bring to Wisconsin."
Since then, Edari has also enhanced her craft by studying at ICAM Chocolate in Italy, with Jerome Landrieu at the Callebaut Academy in Chicago, as well as with internationally renowned pastry chef and chocolatier (and 1996 Culinary Olympics gold medal winner) Luis Amado.
Inspired, Edari began a new journey.
By 2016, she'd left behind a federal job and built an incubator kitchen in Madison where her mother resided and where her children were attending school. When her lease ran out, she looked for a more permanent location. When none met muster, she reached out to a local developer about creating a chocolate shop and dessert cafe.
She signed on, cashed out her retirement, took a personal loan from her parents and – acting as her own general contractor – built the CocoVaa that exists today.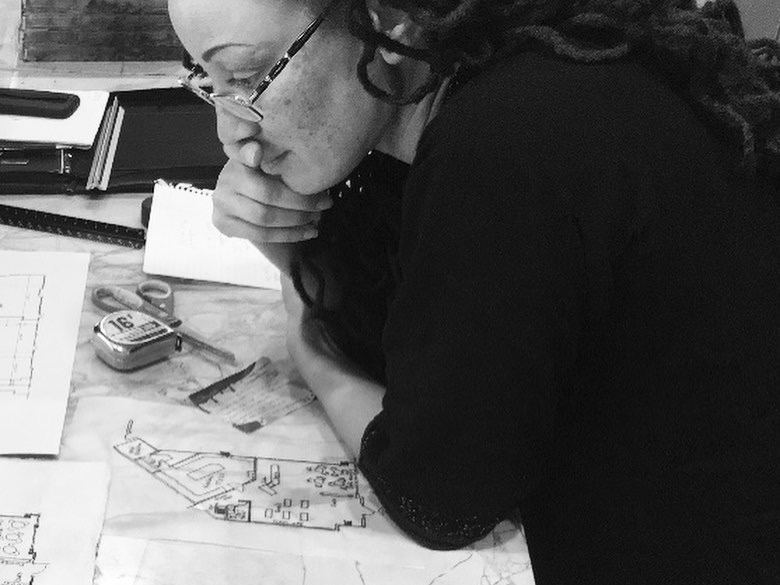 Carving her own way
In the two years since opening her first official brick and mortar, Edari's work has garnered significant recognition. After being named "Grand Master Chocolatier" by the International Chocolate Salon, she made the decision to enter the world's most prestigious and longest running fine chocolate competition: the London-based Academy of Chocolate Awards.
"Friends and family will always sing your praises," says Edari. "But I wanted to see where I stood in the international arena."
To her surprise, she was not only dubbed "International Rising Star," making her one of only a few American Nationals to make the Academy's Roll of Honour Board; but, she won an award for every product she entered.
In 2019, she entered again, gleaning two of only five gold awards in the filled chocolate category. She was also invited back to London to participate as a judge on the grand jury. To date, she's won 30 awards from the Academy of Chocolate.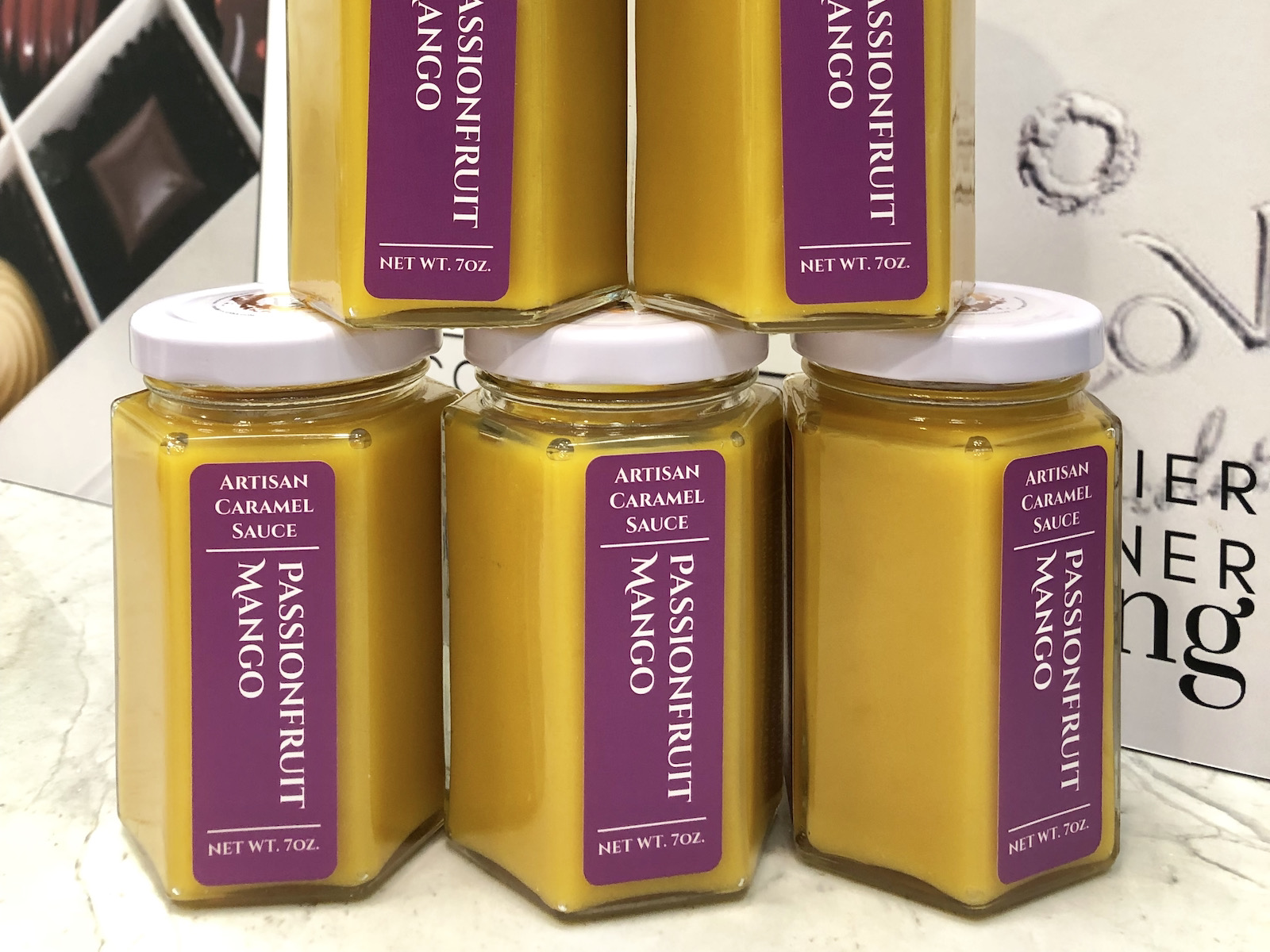 "We need to change the aesthetic," says Edari. "It's not that women and people of color haven't been trailblazing, it's that they haven't been seen or recognized for what we do and the talent and skills that we bring.
"That's part of why entering competitions for chocolate has been so important to me. Not only do I want to see where I stand, and gauge where I fall in the industry, there's also the fact that I'm a black woman. I'm an anomaly in this industry. And it takes more effort to be seen."
Edari says she's not unlike so many other women who are tired of being abused in corporate America or trying to juggle a career while raising children.
"It's not sustainable," she says. "So I decided to make my own way. Creating CocoVaa was my passion, which I pursued on my own terms. And, over time, it's also become a way for me to help elevate other businesses owned by women of color."
That support has taken many forms, from purchasing high quality, ethically sourced ingredients (like single origin white chocolate from El Rey in Venezuela) to collaborating on projects or simply offering a boost to another business via social media, as she did recently for Palate Pleasures, a Madison-based food business offering meals and sweet treats for local pick-up.
"I saw something that she posted on Facebook," says Edari. "Her struggle to establish a new business resonated with me. So, I reached out to her. We had tea. And then I posted pictures, tagging her business on my social media pages. After that, she was booked up for the rest of the week."
Edari says she took action because there are so few other support systems for Black-owned businesses.
"She has an amazing product and I want people to know," says Edari. "I could see that if she sticks with what she's doing, the sky is the limit. But she needs to be recognized for her talent. That's something that only we can do for one another. Sadly, there's no business organization that does that. We have a Black Chamber, but it's severely underfunded and unsupported.
"In the dominant culture, being a Black business is code for 'sub par,' while it's quite the opposite. But our businesses don't have the social capital, let alone the funds, to really shine in the mainstream. So I do everything I can to use my growing platform to lift up other small woman-owned and POC-owned micro-businesses."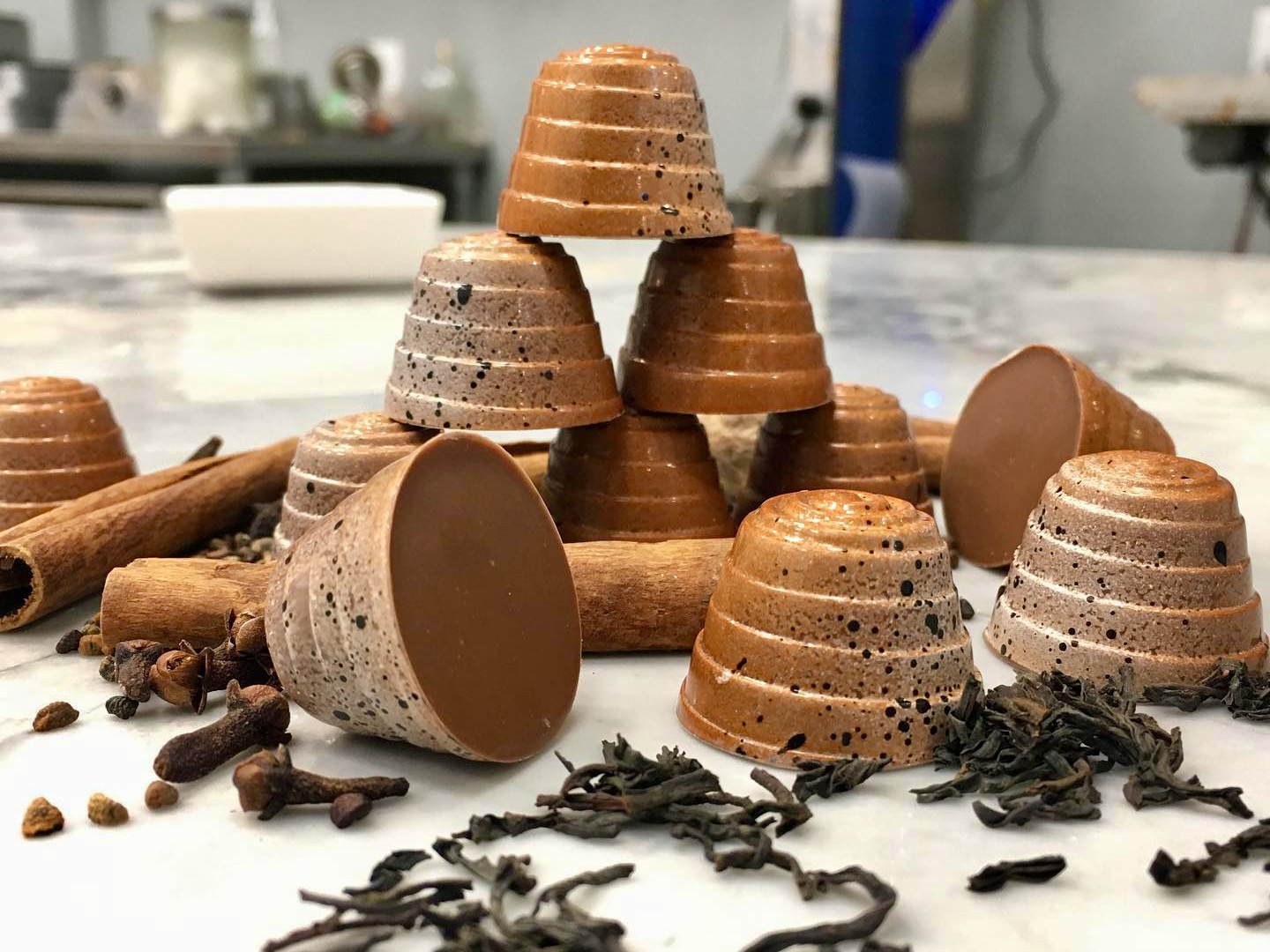 Survival in 2021
Edari is among many Black businesses trying to survive in 2021, a year that started in the midst of a global pandemic. And it's nothing less than tough-as-nails determination that has kept her going through the past 13 months, a trying period that has threatened to destroy the livelihood she carved out for herself.
Make no mistake. Demand is high for the chocolatier's creations, each one created painstakingly by hand. But, as a one-woman business, she's worked harder than ever, sometimes working 20 hour days to keep up with demand as well as adhere to new COVID-19 operating procedures. It's become an even more timely concern as the rush to fill Valentine's Day orders stands as both welcome blessing and an operational challenge.
Edari says that by early 2020, CocoVaa had hit its stride. In fact, she was preparing to take out a loan which would allow her to hire at least two employees to help meet increased demand. Those plans were stalled by the COVID-19 pandemic, which not only halted the business's growth, but set it back financially.
Bit by bit, she says, she did what she had to do to survive. But early on, a failed attempt at launching a chocolate delivery service forced her to stand back and reevaluate.
"So much was changing," she says, "And it made it impossible to shift quickly enough. So, I closed my doors for three months and watched as the world adjusted to the new normal."
During the shut-down, Edari and her then 12 year old son continued to cook at CocoVaa, enjoying their time together and experimenting with baking. They also began donating their creations to local emergency rooms.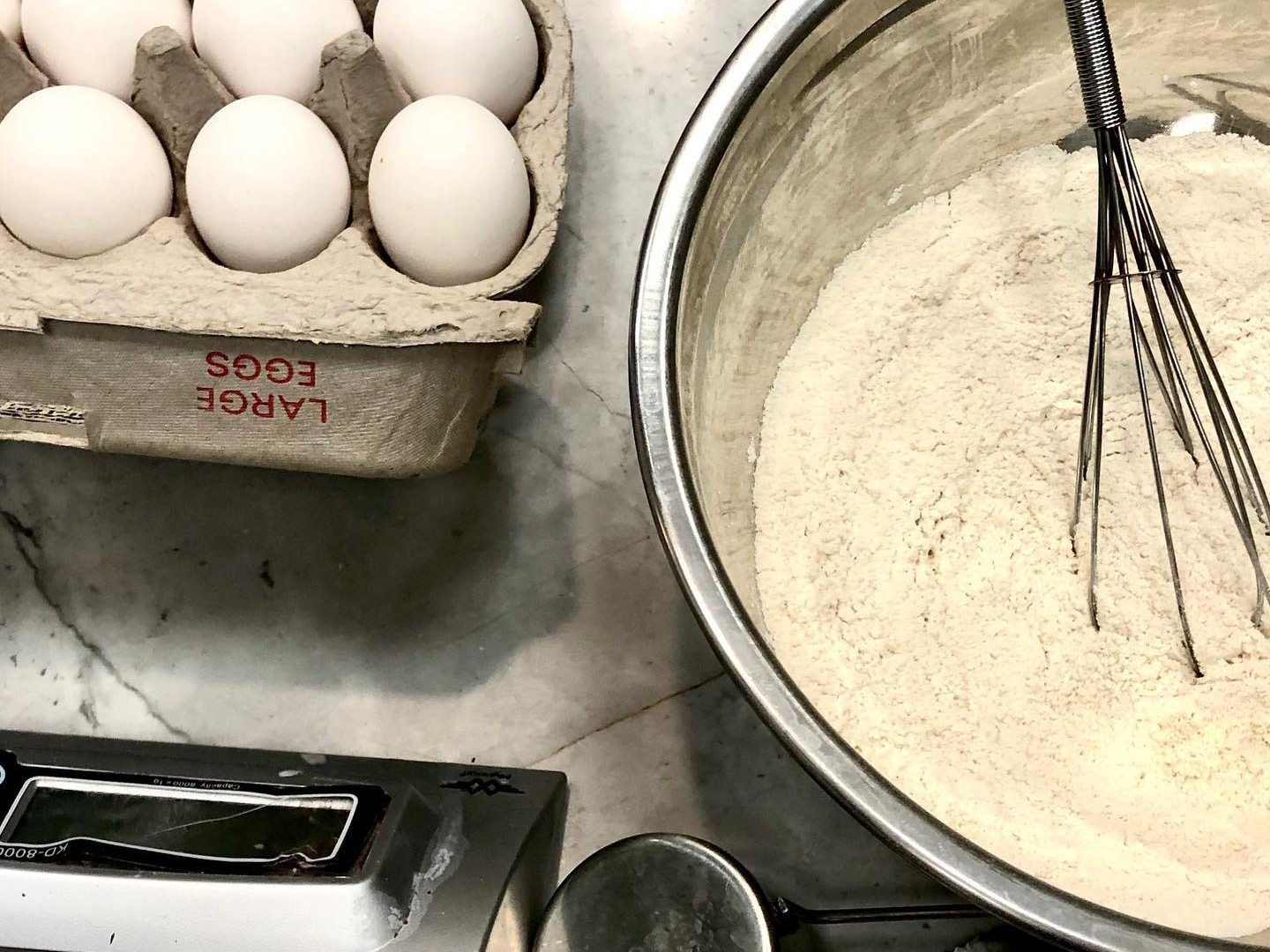 "I'm a night owl, so lots of third shift workers got our baked goods and were so grateful because they so often get overlooked. The positive feedback kept us from giving in to despair during that initial period in the pandemic when it felt like the world was ending. It gave us a sense of purpose and relevance that fueled our passion to cook."
When she reopened, she says, she was overwhelmed by unexpected demand.
"Sales were wild," she says. "And I couldn't keep anything in stock. And, as safety concerns grew, I knew I had to shut down the cafe. As a one-woman business, I couldn't afford to get sick, and the last thing I'd want to be is a super spreader site during a global pandemic."
In May she installed a dessert window at the shop, ensuring safe pick-up and transactions for customers. And from there, she invested in creating attractive retail displays in the windows, which showcased a variety of new products to passersby.
"I started carrying items like high quality tea and teaware" she says. "In part because everyone deserves those moments when they can stop and appreciate something special: whether it's a cup of tea, a special treat. Things that get you to slow down, stop your mind from spinning and indulge in a moment of gratitude with yourself. I call these transcendent moments."
These items also provided a way to generate retail sales from on-brand items that – unlike the labor intensive chocolates for which CocoVaa has become known – didn't require additional labor to produce.
"I'm working more hours, but making less money than ever before," she says. "The shipping alone that I've done has been both time consuming and costly. I'm limited so much by capital constraints… I'd love to hire employees and be open more hours. But for now the smartest thing for small businesses to do is to keep investing the sweat equity needed to keep our brands alive, and then see where this pandemic lands us. Who knows? It could be even better."
Community investment
But Edari says she knows that working harder is not a sustainable solution. So she's begun identifying ways to bring efficiency to her everyday processes.
For example, for years she's hand-tempered her white chocolate on a marble slab, time-consuming work that's more efficiently accomplished with the help of an automatic tempering machine. But, like most things, automation requires capital; in this case around $15K.
With small business loans out of reach (and risky in pandemic times), she looked instead to see if she could generate investment on the part of community supporters who'd like to retain a one-of-a-kind business like CocoVaa.
"Watching brick and mortars close every day is frightening and sad as a small business owner," she penned in a message to interested supporters. "So, rather than wallowing in self-pity, I decided that it's time to move beyond simply a survival pattern and instead focus on ways to sustain the business and even grow once we are on the other side of this pandemic. I have faith we can make it through this. If CocoVaa stands for one thing besides great chocolate, it represents the possibilities that come about when you stand strong, firmly rooted in your purpose, your mission, with an unwavering commitment to your dreams."
Edari says the response has been positive. Customers have invested at varying levels and she's even garnered a more generous investment from philanthropist and former Milwaukee County Executive Chris Abele.
"I'm proud to be a supporter of your business," noted Abele in a recent correspondence with Edari, "Especially because it's so important to me that the public sees minority founders who can survive and thrive, even through a pandemic, and in a country where only 1% of all invested capital goes to black founders.
"That, among a host of other indefensible racial inequities, needs to change. And one part of how any society gets away from an old model of any behavior to a new, better, and more just one is seeing successful examples of the new that very clearly add value to all. Again, that's only part of how change that lasts happened, but it's a really important part. I also like supporting anyone who is passionate about and takes pride in doing their work with virtuosity, which you so obviously do."
Edari says that not one dollar, large or small, has gone unnoticed.
"Giving small businesses no strings attached donations is so important right now," she says. "So many of us are locked out of PPP and other programs that offer support to businesses. It doesn't take much to invest in a company that's struggling right now. Every contribution counts, including non monetary such as promoting businesses on social media platforms."
Customers can show support through both monetary investment and by purchasing CocoVaa's line of micro-batch chocolates online. Orders can be shipped or picked up at the pick-up window of the Madison shop during regular operating hours: Friday and Saturday from noon to 6 p.m. and Sunday from noon to 5 p.m.
Edari also strongly encourages people to follow her on Instagram to stay up to date with the intermittent closings she has utilized during the pandemic to refresh and rebuild.
"It's really easy to get burned out right now," she says. "So to sustain through the pandemic I've been closing for a week or two here and there to catch up. I think everyone would agree that each time I reopen things are a bit better, and my shop remains beautiful... out of respect for not just what I've built, but what we've come to mean to the community."
Lori is an avid cook whose accrual of condiments and spices is rivaled only by her cookbook collection. Her passion for the culinary industry was birthed while balancing A&W root beer mugs as a teenage carhop, fed by insatiable curiosity and fueled by the people whose stories entwine with each and every dish. She's had the privilege of chronicling these tales via numerous media, including OnMilwaukee and in her book "Milwaukee Food." Her work has garnered journalism awards from entities including the Milwaukee Press Club.
When she's not eating, photographing food, writing or recording the FoodCrush podcast, you'll find Lori seeking out adventures with her husband Paul, traveling, cooking, reading, learning, snuggling with her cats and looking for ways to make a difference.