Taco Mike's, Milwaukee's newest taco spot, quietly opened last week at 1001 N. Old World Third St. in the building which housed the short-lived burger concept, BurgerIM.
The fast casual spot, which serves up a simple menu of tacos and sides, is headed up by Chef Mike Holz, the executive chef for the Brunch restaurants Downtown and in Brookfield.
Taco Mike's, which is arranged to accommodate social distancing, has put a variety of safeguards into place for guests including the provision of hand sanitizer for customer use and contactless ordering (guests can scan QR codes at their tables, order their food and it will be delivered to them).
Taco Tuesday every day
The Taco Mike's menu – which was built to be 100% gluten-free – is largely comprised of tacos, which are served on soft corn tortillas with guacamole, cilantro, onions and lime. Cheese (cotija or melted jack) or salsa (roja, verde or pico) can be added for a small $0.50 upcharge.
Options include breakfast tacos with a fried egg and pulled bacon; vegan tacos with peppers, onions, corn and spicy cauliflower; to twists on classic offerings including barbacoa, birria (made with beef), al pastor (with ground pork and pineapple), chorizo, carnitas and chicken tinga.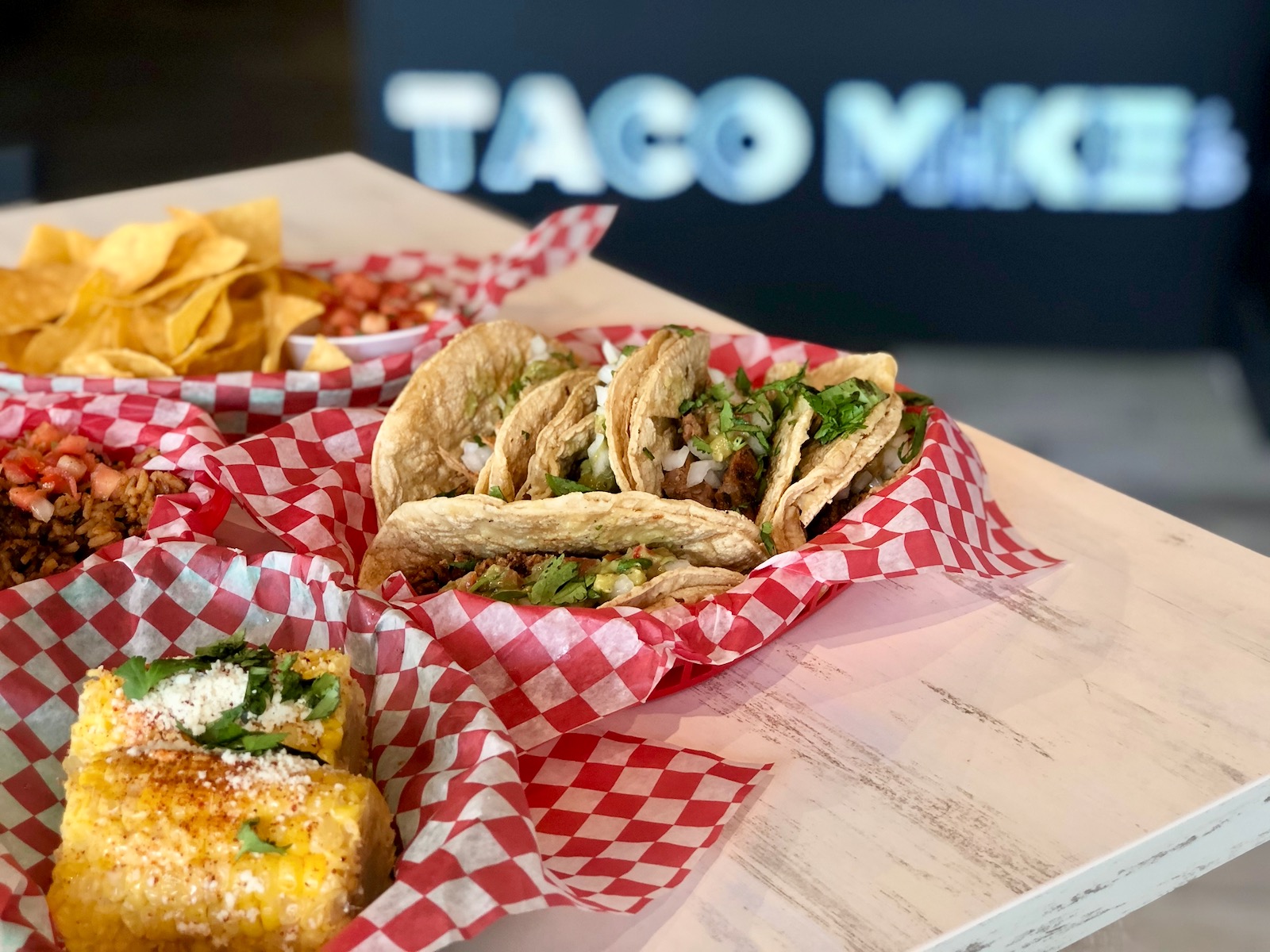 There are also sides including chips and salsa ($3), guacamole ($5), braised beans ($3), Mexican rice ($3), elote ($3) and thick housemade chili made with beef, pork and beans ($5).
All tacos are $4 each or five for $15 and can be mixed and matched as desired. Taco combos, which include three tacos and one side are $12. Popsicles in flavors like orange, cherry and grape are available for $1 each along with Mexican Coca-Cola, Sprite, Jarrritos and juices. View the full menu online at tacomikes.com.
Holz says he also hopes to secure liquor licensure in the coming weeks, which will allow him to serve beer, frozen margaritas and tequila shots as well. He'll know more after the Common Council hearing in September.
Taco Mike's is open Sunday through Thursday from 10 a.m. to 11 p.m. and Friday and Saturday from 10 a.m. to midnight. Payment must be made with a credit or debit card (no cash). Dine-in, carry-out and patio seating are available. Delivery is also available through DoorDash. Weekend hours will be expanded to 2 a.m. once the restaurant receives its liquor license.
Lori Fredrich (Lo) is an eater, writer, wonderer, bon vivante, traveler, cook, gardener and girlwonder. Born and raised in the Milwaukee area, she has tried to leave many times, but seems to be drawn to this quirky city that smells of beer and alewives.
Some might say that she is a little obsessed with food. Lo would say she is A LOT obsessed with food. After all, she has been cooking, eating and enjoying food for decades and has no plans to retire anytime soon.
Lo's recipes and writing have been featured in a variety of publications including GO: Airtran Inflight Magazine, Cheese Connoisseur, Cooking Light, Edible Milwaukee, Milwaukee Magazine and the Milwaukee Journal Sentinel, as well as on the blog Go Bold with Butter, the web site Wisconsin Cheese Talk, and in the quarterly online magazine Grate. Pair. Share.