Festival City is hopping this summer! OnMilwaukee's Festival Guide is brought to you by Potawatomi Hotel & Casino. Escape the heat and step inside!
About a decade ago I read a YA novel to my then-tween kids by Rainbow Rowell called "Eleanor & Park." It was a book that completely absorbed three kids with very different interests and actually moved me to tears. So I fell down the rabbit hole, reading about the author and her writing and learned that she wrote the book while listening to The Mountain Goats' album "The Sunset Tree" on repeat.
I immediately found the album online and listened and after the second song, "Broom People," I was as mesmerized with John Darnielle's voice and lyrics as my kids had been with Rowell's words. And then I heard the third song on the album, "This Year," and I had found one of my personal anthems for life.
Clearly, I am not alone in this feeling because when Darnielle closed with this song during his 75-minute set at the Miller Lite Oasis at Summerfest tonight, it conjured a fervid sing-a-long that had me singing the lyrics with a random guy in a Brewers shirt next to me.
Darnielle, who is originally from California but resides today in North Carolina, has gone under the moniker "The Mountain Goats" as a solo performer where he serves as writer, composer, guitarist, pianist and vocalist and also with a three-piece in which he is primarily singer and guitarist. Tonight, he represented both. He started off with three other musicians for the first six songs and then performed three by himself and finished up with the full band back on stage.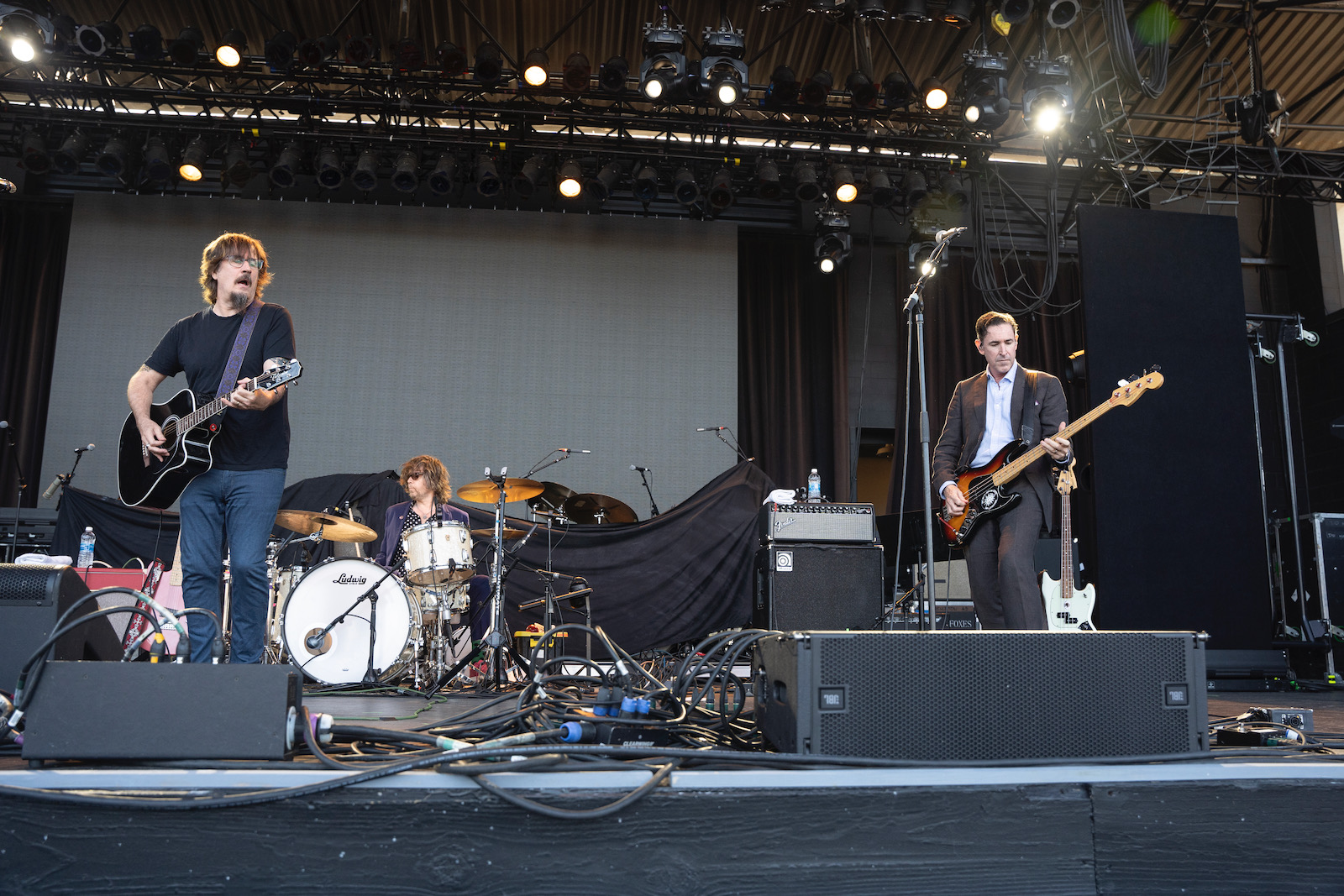 Darnielle is extremely prolific and has a massive body of work – at least 22 albums since 1995 not including various compilations of his lo-fi, boombox-recorded solo work and a handful of EPs. Tonight, he drew primarily from his later work, but also shared "old stuff" like "Jenny," "Going To Georgia," "Heretic Pride," "Lion's Teeth," "Up the Wolves" and the aforementioned "This Year."
His ability to access the human experience through his own life stories has always drawn fans from different walks of life and at different ages, which was prevalent in tonight's diverse crowd.
A surprise in tonight's setlist came halfway through the show. Darnielle disavowed "Going To Georgia" in 2012 and didn't play it live for many years, deeming it misogynistic and glorifying gun violence. Tonight, he said the spirit moved him to perform it, but if anyone asks he didn't play it; rather, we should say he played "Blueberry Frost."
He's also written three novels: National Book Award nominee "Wolf In White Van"; "Universal Harvester"; and "Devil House," a mystery which was nominated for the Edgar Award. A huge metalhead, he also wrote a story about Black Sabbath's "Master of Reality" in the popular "33 1/3" series.
For a man who puts so many words on paper he isn't particularly chatty on stage. He was energetic and engaged, clearly having a good time, but keeping his dialogue fairly simple. "Hi, we're the Mountain Goats," he stated at the show's beginning. Later he joked that "Hostages" was the perfect song to play at weddings. And he shared a few other spoken words here and there.
But his appreciation for the venue was abundant and genuine. Early on he said, "This is an awesome stage and it is an honor to be here" and later took it up a notch with, "I knew (Milwaukee) was cool years ago when I drove here in a snowstorm to play at the Fuel Cafe. And now, it is my favorite festival town."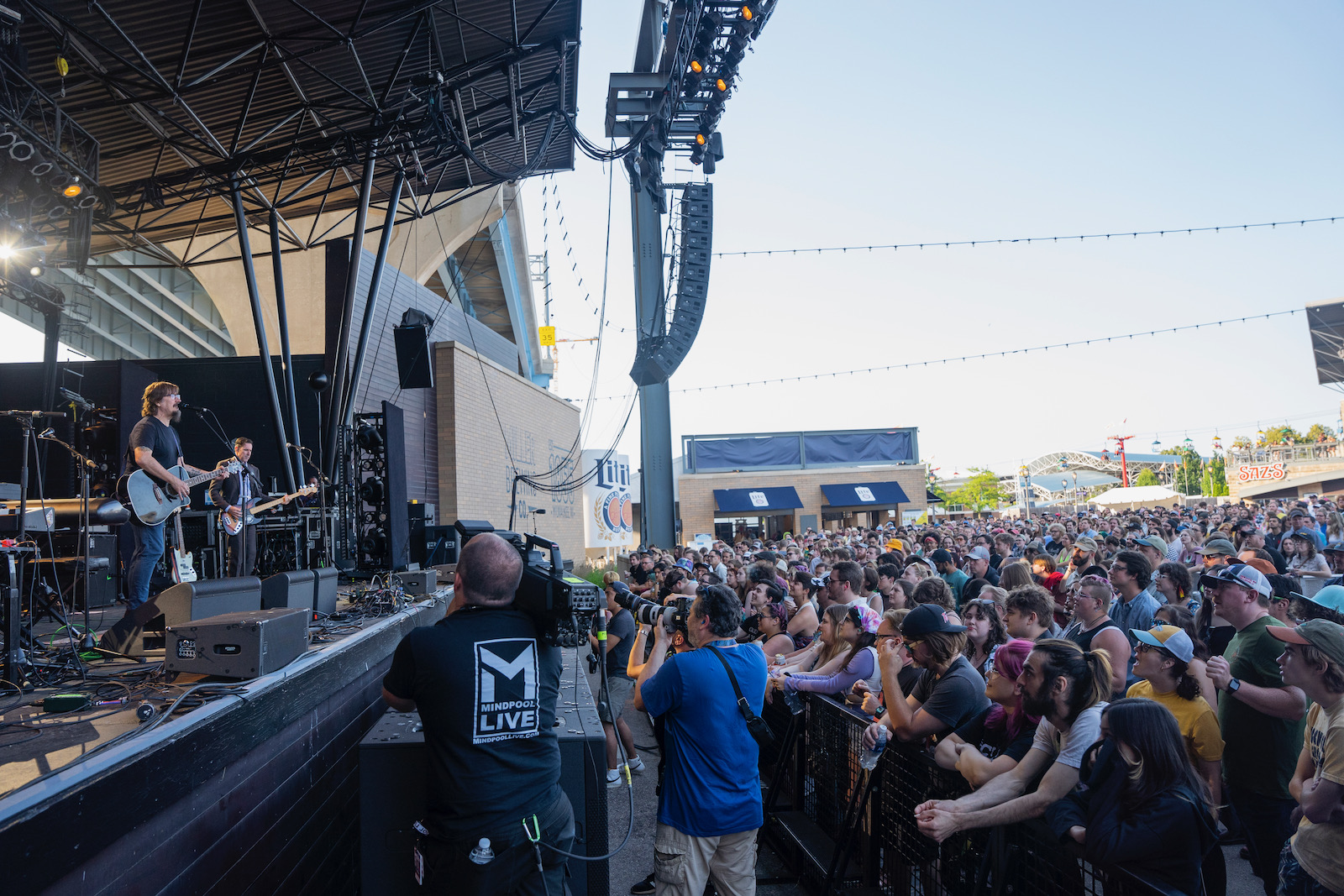 Set List:
"Make You Suffer"
"Younger"
"Birth of Serpents"
"Incandescent Ruins"
"Hostages"
"Tidal Wave"
"Jenny"
"Blueberry Frost" (ahem)
"You Were Cool"
"Abandoned Flesh"
"The Diaz Brothers"
"Lizard Suit"
"Dance Music"
"Lion's Teeth"
"Heretic Pride"
"Up The Wolves"
"No Children"
"This Year"

Molly Snyder started writing and publishing her work at the age 10, when her community newspaper printed her poem, "The Unicorn." Since then, she's expanded beyond the subject of mythical creatures and written in many different mediums but, nearest and dearest to her heart, thousands of articles for OnMilwaukee.

Molly is a regular contributor to FOX6 News and numerous radio stations as well as the co-host of "Dandelions: A Podcast For Women." She's received five Milwaukee Press Club Awards, served as the Pfister Narrator and is the Wisconsin State Fair's Celebrity Cream Puff Eating Champion of 2019.