Last weekend, I headed with a few friends to The Rock Sports Complex for a night of "Adult Tubing." What is adult tubing you wonder? Well, for $30 you get unlimited tubing and unlimited tap domestic beer from 8 to 10 p.m. The Rock has other tubing times for you to bring the family and hang out – this is for the late crowd. Or later crowd I should say. Fun times ahead.
Pick a lane
There are about eight to choose from. They will fill up and you will wait briefly to go again, but that is part of the fun and where the beer comes in.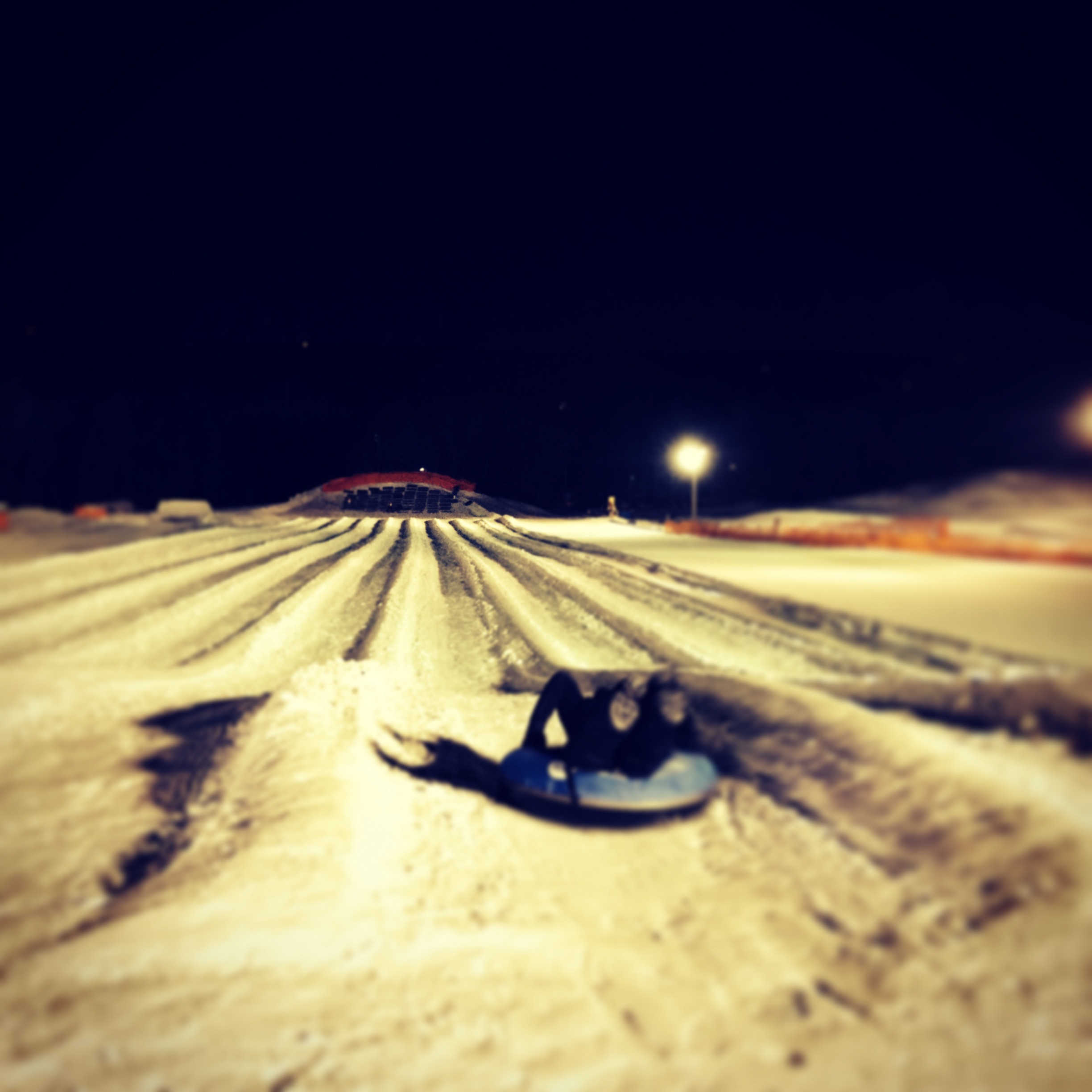 On your mark, get set, GO!
He will keep the beer ready for you ...
... and the dance music is kept loud to keep you moving while you are drinking the beer he keeps on pouring.
Don't worry, you don't HAVE to walk back up the hill
You can ride the conveyor lift up. (They should have beer at the bottom, too.)
Afterward, head in for a drink at Tap Works
A good crowd of tubers and non-tubers had it full last Saturday. Plus, there is a pour-your-own tap wall.
Tomorrow, The Rock hosts Ruckus @ The Rock which is an end of season snow party. You can still do adult tubing tomorrow night, the last night on the calendar to do it. Unless of course winter stays around for a while yet, then check back in. You can get your tickets here.
You can still have fun doing this for now:
Carolynn Buser is one of Milwaukee's loudest and most adamant cheerleaders (don't dare try to disagree). She's the primary voice behind much of OnMilwaukee's social media and content direction, and apologizes in advance if she can be too sarcastic at times.
What else? She's a wine lover, closet trashy novel reader, beauty supplies addict and devourer of cheese (shocker for a Wisconsin born and bred girl, right?). She's also a bit of a foodie, which is a word most of you hate, we know. She works as hard as she plays - and that includes in the gym! So, you've probably seen her at one of the area's newest restaurant openings (and yes, she will share her opinions good or bad) or enjoying a cold one at a local pub.
All in all, Carolynn's a believer in positive thinking and will do her best to smack down your negative ones while writing about her city, her loves, quests and more.