After a successful trial pop-up at Crossroads Collective, Thum has signed on for an extended stay at Crossroads Collective, 2238 N. Farwell Ave.
The restaurant began serving at the East Side food hall in June, in the midst of the COVID-19 pandemic. It was (and continues to be) a tough time for even the most seasoned restaurants, let alone a new concept. But Chef and co-owner Darleen Vanmanivong says she was encouraged by the warm reception they received from the city.
"We've been overwhelmed and pleasantly surprised by the reception over the past few months," says Vanmanivong. "It's been cool to share our food and educate guests about something other than what's going on in the world."
Vanmanivong, who ultimately has her eye on a brick and mortar restaurant, says that the long-term contract gives her an opportunity to really zero in on the Thum concept, continue to educate diners and develop a clear vision for the future.
More seasonal dishes to love
During their first few months, Thum introduced area food lovers to a cadre of fresh Lao dishes, from papaya salad and wings to grilled marinated beef, cauliflower laab and papaya fries. And Vanmanivong says there's more to come.
The restaurant recently began grinding their own pork for their popular eggrolls and making fresh Lao sausage. They've also developed partnerships with local farmers, which has assisted them in keeping the menu seasonal and fresh.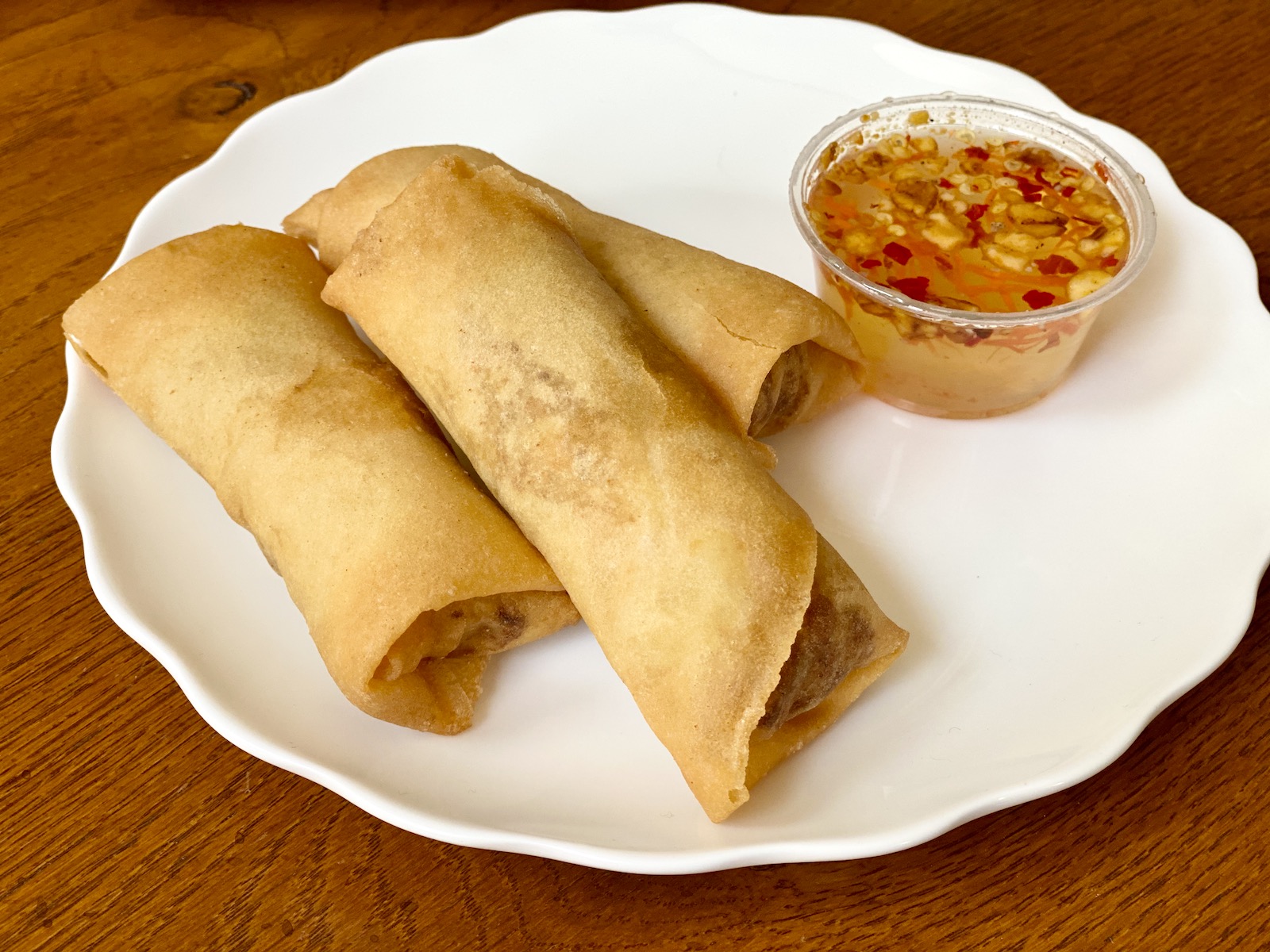 And Vanmanivong says there's more of that to come.
"As we move into the cooler months, guests will find major changes that reflect Midwestern seasonality," she says. "I'm looking forward to working with vegetables like kohlrabi, pumpkins and other items that you don't always see in Lao food."
That could mean flavorful squash curries, Brussels sprout dishes and new jeow to enhance meat and vegetable dishes.
Vanmanivong, whose last days with her late grandmother inspired her to use her culinary talents to share the story and flavors of her Lao heritage with a wider audience, says that continues to be her mission.
"Every moment of every day is in homage to my grandmother, who really brought me back to my culture and inspired me to be proud of and share Lao food with Milwaukee," she says.
Check out the menu for Thum at Crossroads Collective. The food hall is open for socially distanced dining, patio dining, carry-out and curbside pick-up with hours Monday through Thursday from 11 a.m. to 9 p.m. and Friday and Saturday from 11 a.m. to 10 p.m. In-house delivery is also available in a limited service area surrounding the food hall.
Lori Fredrich (Lo) is an eater, writer, wonderer, bon vivante, traveler, cook, gardener and girlwonder. Born and raised in the Milwaukee area, she has tried to leave many times, but seems to be drawn to this quirky city that smells of beer and alewives.
Some might say that she is a little obsessed with food. Lo would say she is A LOT obsessed with food. After all, she has been cooking, eating and enjoying food for decades and has no plans to retire anytime soon.
Lo's recipes and writing have been featured in a variety of publications including GO: Airtran Inflight Magazine, Cheese Connoisseur, Cooking Light, Edible Milwaukee, Milwaukee Magazine and the Milwaukee Journal Sentinel, as well as on the blog Go Bold with Butter, the web site Wisconsin Cheese Talk, and in the quarterly online magazine Grate. Pair. Share.