Explore the best Milwaukee has to offer with VISITMilwaukee and OnMilwaukee this summer by "Urban Exploring." We'll be sharing parks to hike, walls to climb, rivers to paddle, trails to bike and so much more. Be a tourist in your own town and experience it with us!
In 2013, "tiny doors" – also known as "fairy doors" or "elf doors" – were installed at the base of trees around the country, including in Bay View's Humboldt Park. The effort was part of the Tiny Door Project, a grassroots marketing campaign for Keebler.
Lots of Milwaukeeans, myself included, went to the park to find the tiny doors among the hundreds of trees in the park. After my family and I found them, I blogged about it. Since then, I have received dozens, maybe even 100, emails from people – including one less than a month ago – inquiring where the tiny doors are located in the park.
I always write back to "tiny door" people and share the dismal news that the doors were vandalized in 2014.
While I was on vacation last week in Portland, I saw a tiny door and an idea instantly flashed in my mind: when I got back to Milwaukee I would bring back the tiny doors to Humboldt Park. After all, people are clearly intrigued by them – kids in particular love finding 'em – and I appreciate any reason to bust out my glue gun.
Yesterday, my family and I went to Michaels and bought the supplies needed to make the tiny doors. We created seven from Popsicle sticks, fake moss, beads and a few other miniature items including a mailbox, a pot of sunflowers and a broom.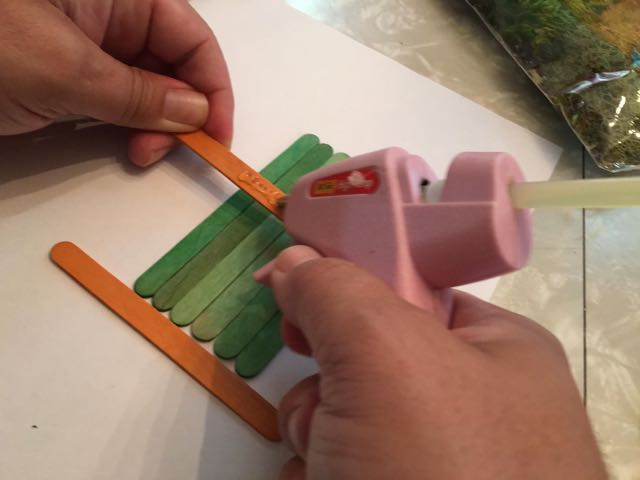 This afternoon, we placed the tiny doors at the base of trees in the park (we did not affix them to the trees, rather to the ground) and they are now there for folks to find until weather or jerks take them away. Hence, we recommend going sooner not later to ensure the wee entryways are intact.
As for location of the seven doors, anywhere in the park is game, however here's one hint: none of them are near the playground or beer garden. If you find one of the tiny doors, we'd love it if you took a photo and tagged OnMilwaukee on Facebook, Twitter or Instagram.
As of this afternoon, there's one more reason to go to the park other than to catch Pokemon.
Here are the seven tiny doors to look for in Humboldt Park. Go!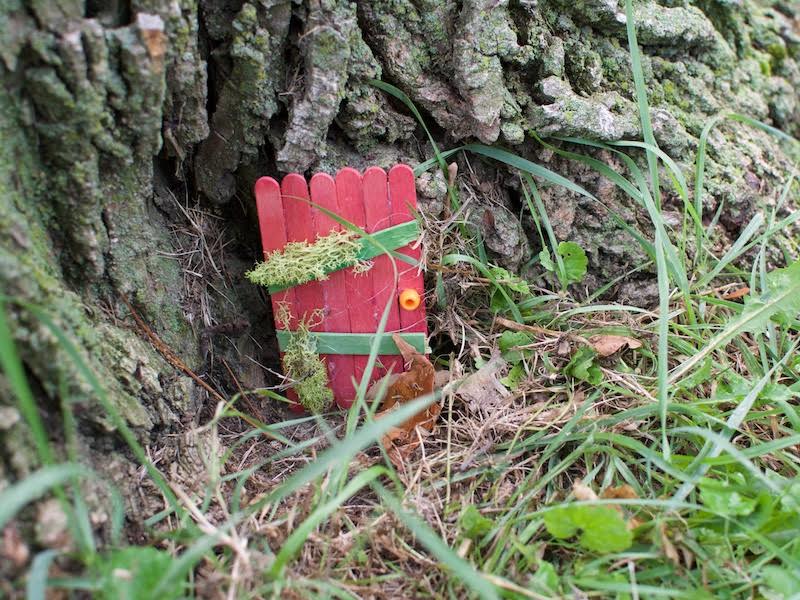 Molly Snyder started writing and publishing her work at the age 10, when her community newspaper printed her poem, "The Unicorn." Since then, she's expanded beyond the subject of mythical creatures and written in many different mediums but, nearest and dearest to her heart, thousands of articles for OnMilwaukee.

Molly is a regular contributor to FOX6 News and numerous radio stations as well as the co-host of "Dandelions: A Podcast For Women." She's received five Milwaukee Press Club Awards, served as the Pfister Narrator and is the Wisconsin State Fair's Celebrity Cream Puff Eating Champion of 2019.