The stars aligned on Thursday night as fans at Fiserv Forum were able to witness a special Halloween performance by one of the greatest rock bands since the early '90s. Of course I'm referring to Tool, the Maynard James Keenan-led art-metal band, backed by drummer Danny Carey, guitarist Adam Jones and bassist Justin Chancellor.
With their loyal cult following and their first album in over a decade, fans didn't need many reasons to sell out Fiserv Forum to catch Tool on tour – but in case you needed extra motivation, here are six reasons why you shouldn't have missed the chance to celebrate Halloween with Tool.
1. They're back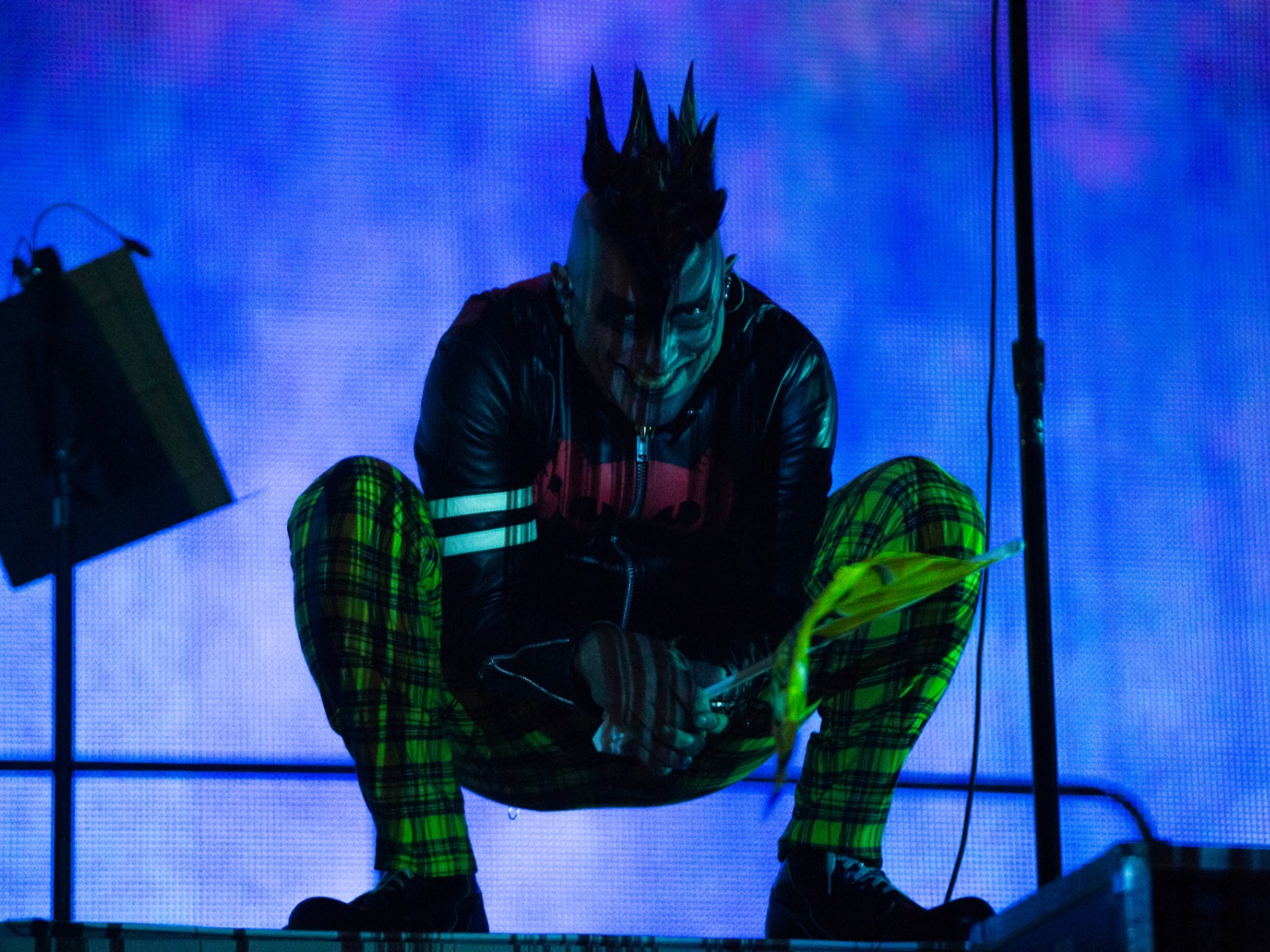 Tool is back, and fans couldn't be more excited. Although the Los Angeles rockers have consistently toured throughout the years, Tool's new album, "Fear Inoculum," marked the band's first studio LP since 2006's "10,000 Days." Met with rave reviews from critics and fans alike, Tool's first album in 13 years did not disappoint.
And while only a few tracks from the new album made the setlist on Thursday night, the band's Milwaukee fans welcomed their first opportunity to hear the album live and in person. Too often rock bands can't quite figure out the modern formula when returning from an extended hiatus, but that's certainly not the case with "Fear Inoculum." Fans in Milwaukee rocked out to the 2019 LP's cuts as hard as the band's first four albums.
2. Maynard James Keenan repped the Packers
Greeting his sold out crowd, vocalist Maynard James Keenan, a man of few words, said hello to his Wisconsin crowd with a simple "Milwaukee!" on Thursday night. "That sounded like Chicago; let's try this again," Keenan joked with the crowd, winning over local fans with a subtle dig to our neighbors to the south.
Keenan's crowd work didn't stop there however, as the Tool frontman rocked plaid pants, a massive spiky mohawk, and a green and gold Packers shirt, which he revealed early on Thursday night. Keenan's everyday stage attire is already fit for a spooky Halloween, so all the singer needed to add was a little love for the home team. Danny Carey also represented for Wisconsin on Thursday, rocking a Bucks jersey behind his massive drum kit.
3. They performed a career-spanning setlist
While tracks like "Sober" and "Lateralus" were noticeably absent from Thursday night's performances, the setlist was carefully crafted for a near perfect career-spanning list. In addition to the tracks from Tool's latest LP that made the cut, the band performed several fan favorites from their entire discography last night.
Highlights of their set included the band's performance of "Vicarious" from 2006's "10,000 Days," "Intolerance" from Tool's '93 debut and "Stinkfist" off "Ænima," which closed out the memorable night.
4. Fans got their money's worth
Although the band performed just 13 tracks on Thursday night, which otherwise would appear as a light workload, the art-metal band gave fans their money's worth with a two-and-a-half hour performance – complete with extended versions of some of their best tracks. The extended performances also allowed Carey, Jones and Chancellor to all showcase their crafts.
Beyond the generous duration alone, fans also left the night satisfied by the tour's impressive and stimulating production. With stunning visuals backed by a Pink Floyd-caliber laser show, the tour's production was certainly a treat for the eyes.
5. No cell phones allowed
Another reason you should have been in attendance last night is because the show was literally one you had to witness in person. With multiple warnings throughout the arena and by security, fans were given clear instructions that no photography or recording was allowed at Thursday night's performance.
So if you wanted to experience the show through YouTube or your friend's Snapchat, you may be out of luck. The tour's strict ban on cameras forced fans to live in the moment and experience the show without modern devices, to the delight of many of the more old school members of the audience.
6. Keenan made an exception for the encore
A true softie at heart, Keenan submitted to the millenials in the crowd and made an exception for his above rule, for the last song of the encore on Thursday night. The Tool frontman told fans they could use their phones during their performance of "Stinkfist," telling security to "stand down" for the night's big finale. So you can bet that there's about 15,000 videos of "Stinkfist" live from last night, giving fans a small digital token from their amazing night.