The 11th-annual Tour of America's Dairyland rolls out on Thursday, June 20, which, to some people means the start of the largest competitive road cycling series in the nation, but to most people, it means the start of an 11-day block party that happens to have a bike race in the middle. No matter what your fitness level, there is fun to be had for everyone.
Each of the 11 locales attempts to make its mark on racers and spectators alike with plenty of local flavor via food, drinks, live music and other non-cycling entertainment from the local business districts. This, combined with the hospitality of race organizers, has earned the series a 98.5 percent approval rating from competitors.
Here are some tips of what to look for – listed in no particular order, so make sure you corroborate
Hand Cycle Classic
Sunday
Monday
Tuesday
Wednesday
Thursday
Friday
Saturday
The Para-Cycling Criterium is back for 2019, which features many physically and visually impaired athletes on hand-powered bicycles.
This competition occurs through the first four days of the Tour and provides an interesting contrast to most of the day's events. Despite their disabilities, these athletes are incredibly powerful. You'll be quick to note just how much more challenging pedaling with your hands can be.
---
The Party in Bay View
Sunday
Monday
Tuesday
Wednesday
Thursday
Friday
Saturday
Streetlight racing in Bay View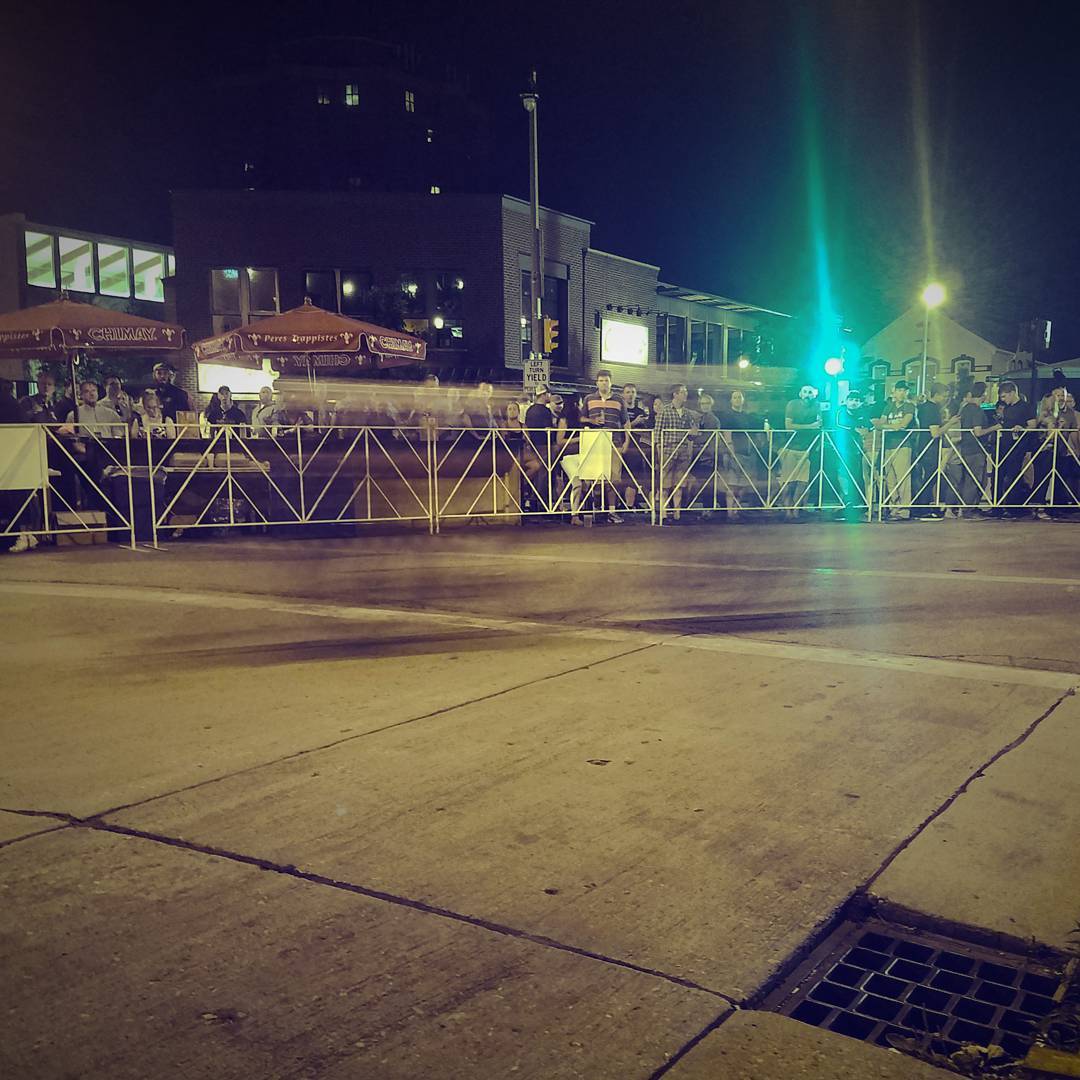 The Café Centraal Bay View Classic is the only day to feature a twilight competition during the final Pro Men's race. It makes for challenging (or perhaps "artistic") photo opportunities, but the street-festival revelry under the street lamps of Kinnickinnic Avenue is not a bad way to spend the night.
Other features
The Bay View course layout doubles back on itself like a bow-tie, and Wheel & Sprocket will return for with their Hugh Jass Fat Bike Criterium novelty race. Keep reading to find out more, below.
---
Bow-tie courses
Sunday
Monday
Tuesday
Wednesday
Thursday
Friday
Saturday
Most race courses loop around a grouping of city blocks, which means you see the riders once per lap. However, there are a couple of bow-tie courses that let you watch the race come and go. When you stand at "the knot" your peepers get twice the action.
The Janesville and Bay View courses are two such layouts.
The Janesville course organizers developed a drag strip that sends riders down and back Court Street across the Rock River, which subsequently dips in and out of the valley. This means you get your leg-burning climbs and speedy descents all in one place.
The Bay View race also features a bow-tie that doubles back to the intersection of KK, Lincoln, and Allis streets, which is also where the finish line is located.
---
Downer always delivers
Sunday
Monday
Tuesday
Wednesday
Thursday
Friday
Saturday
Unlimited brats and beer
Every year, Ben's Cycle throws a giant party at the IS Corp Otto Wenz Downer Classics with a killer deal that's hard to beat. This year $30 will get you a Ben's T-shirt, all the brats you can eat and all the beer you can drink. All the money goes towards the several-thousand-dollar Men's and Women's Super Prime, which is sort of a race inside the race.
And now the deal is even better, with the money being split equally between the men's and women's races. Keep an eye out for it again this year and stuff those purses while stuffing your face.
Best view
At the risk of blowing up my spot, the best view to watch race finishes is atop the parking garage on Downer Avenue, which gives you an unblocked view down the whole straightaway and a near-perfect bird's eye view of the finish line.
Other features
We're sure you'll want front row seats for the return of the adult trike novelty race.
---
Novelty races
Sunday
Monday
Tuesday
Wednesday
Thursday
Friday
Saturday
If you're feeling inspired by the day's activities, but the Lycra kits are not colorful enough for you, you might want to try jumping into a novelty races.
Mascot sprint in Grafton
The Giro d'Grafton's local event features a mascot sprint.
Fat bikes in Bay View
Most of Tour of America's Dairyland races will be done on super aero, carbon fiber or aluminum road bikes with drop bars and skinny tires, but they did make room (lots of room) for other races as well. The Café Centraal Bay View Classic will feature the Wheel and Sprocket Hugh Jass Faterium, a race on fat bikes – those bikes with tires in excess of two or three inches wide.
While it's bound to be slower than any of the races the rest of the day, I would reckon many of these riders could hold their own no matter what bike they ride. Those who don't may sacrifice their placing for a beer handup instead.
Adult trikes on Downer Avenue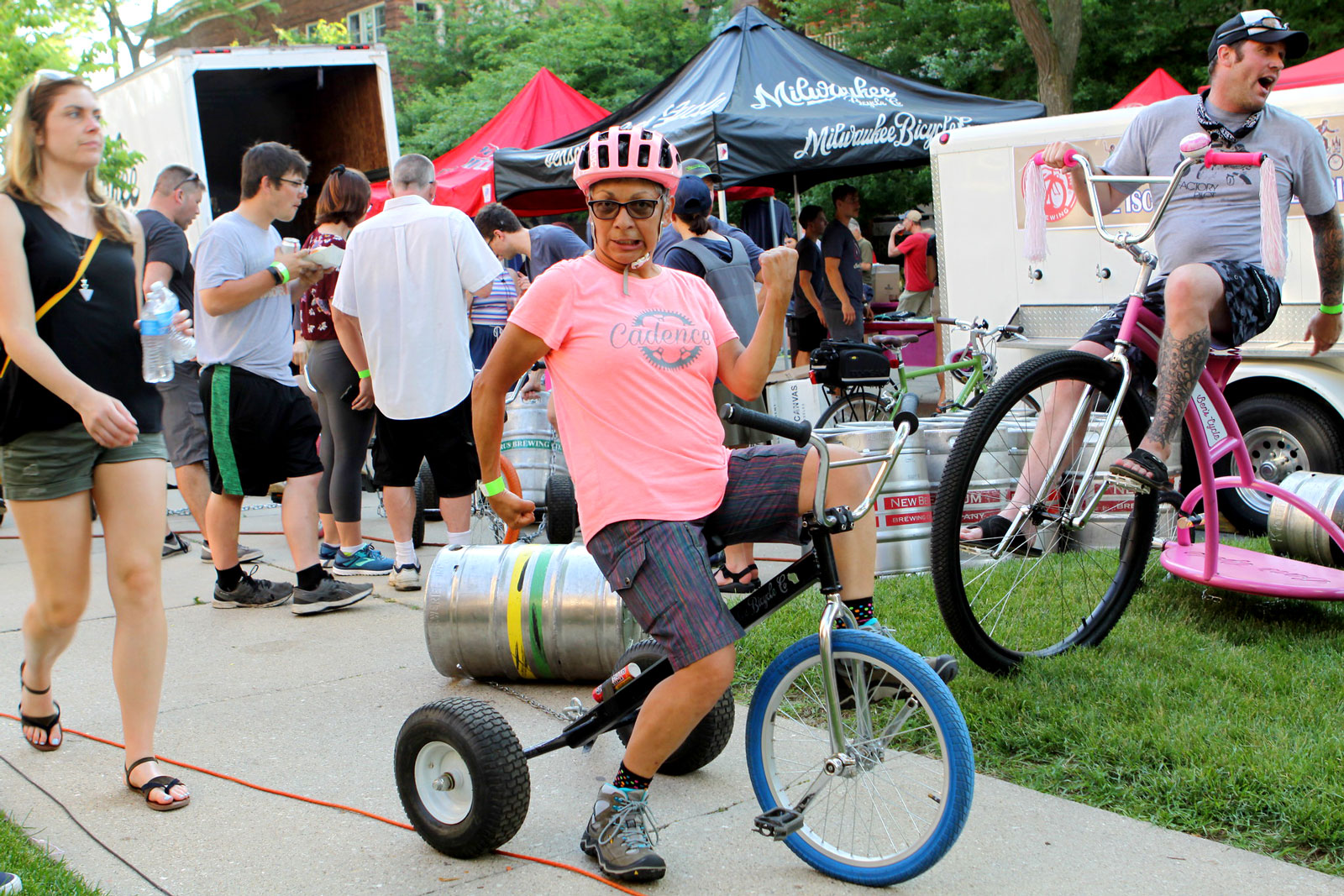 The IS Corp Otto Wenz Downer Classics feature oversized adult Big Wheel and tricycle races. In this raucous race, particpants drag smoking beer kegs behind them.
---
Everyday dalliances
Sunday
Monday
Tuesday
Wednesday
Thursday
Friday
Saturday
Bring your sock game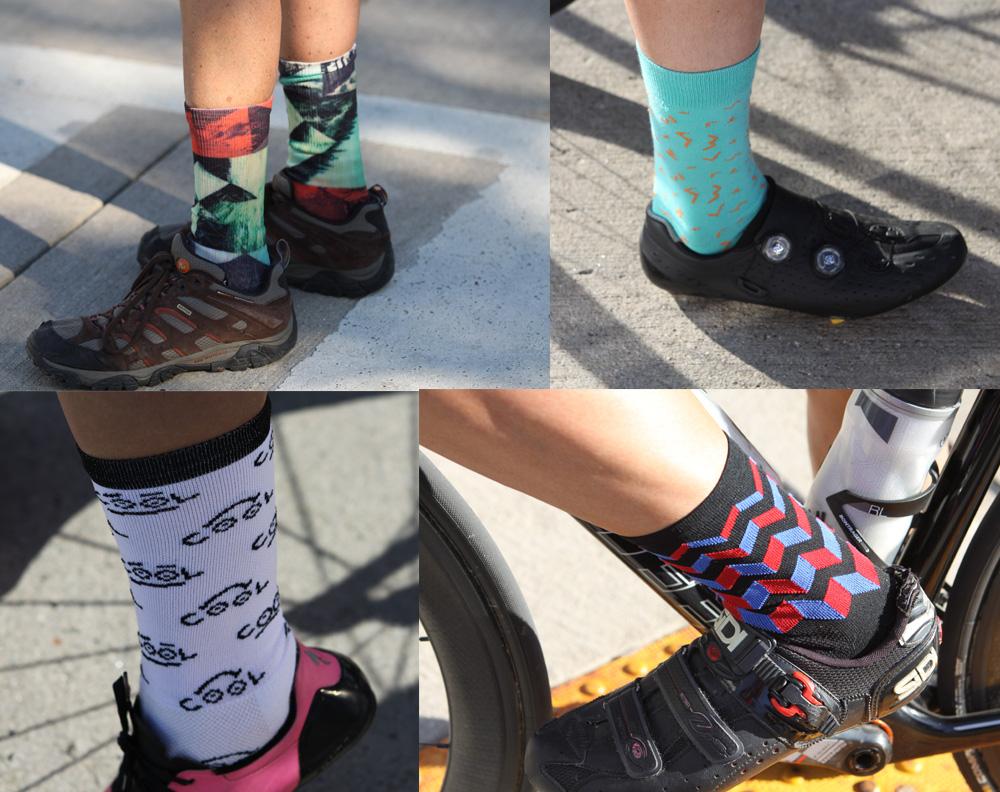 Cycling kits help denote who is on what team, but it also leaves individuals looking, well, uniform. So racers try to stand out with accessories, such as helmets, gloves, and socks. Whether you're racing or not, show your cycling support by sporting your kookiest mid-calfs.
Youth competitions
Every day of the racing schedule features some kind of local event, which usually includes youth racing. Kids 8 and younger will either ride down the main streets or do one lap of the course at most. It's both endearing and funny to watch the lop-sided helmets, wicker baskets and trikes with tassels ride by and experience the schadenfreude of kids riding all the way up to the finish line, then stopping JUST before crossing the line and causing an adorable pile-up behind them (as long as nobody gets hurt, of course). Pros need not apply.
Many days also feature junior races for the older and more competitively-minded youth ages 9-12, 13-14 and 15-18.
Jason McDowell grew up in central Iowa and moved to Milwaukee in 2000 to attend the Milwaukee Institute of Art and Design.
In 2006 he began working with OnMilwaukee as an advertising designer, but has since taken on a variety of rolls as the Creative Director, tackling all kinds of design problems, from digital to print, advertising to branding, icons to programming.
In 2016 he picked up the 414 Digital Star of the Year award.
Most other times he can be found racing bicycles, playing board games, or petting dogs.