The 13th annual Tour of America's Dairyland (ToAD) rolls out today on Thursday, June 16, which, to some people, means the start of the largest competitive road cycling series in the nation. But to most people, it means the start of an 11-day block party that happens to have a bike race running through it. So no matter what your fitness level, there is fun to be had for everyone.
Each of the 11 locales attempts to make its mark on racers and spectators alike with plenty of local flavor via food, drinks, live music and other non-cycling entertainment from the local business districts. This, combined with the hospitality of race organizers, has earned the series a 98.5 percent approval rating from competitors.
Here are some tips of what to look for – listed in no particular order, so make sure you corroborate.
Big prize money
The tour kicks off in Janesville, and since they joined the series, this locale has always made it rain, even on the hottest days. During the men's and women's pro races, triple-digit and often quadruple-digit primes (pronounced "preemz") are announced nearly every other lap.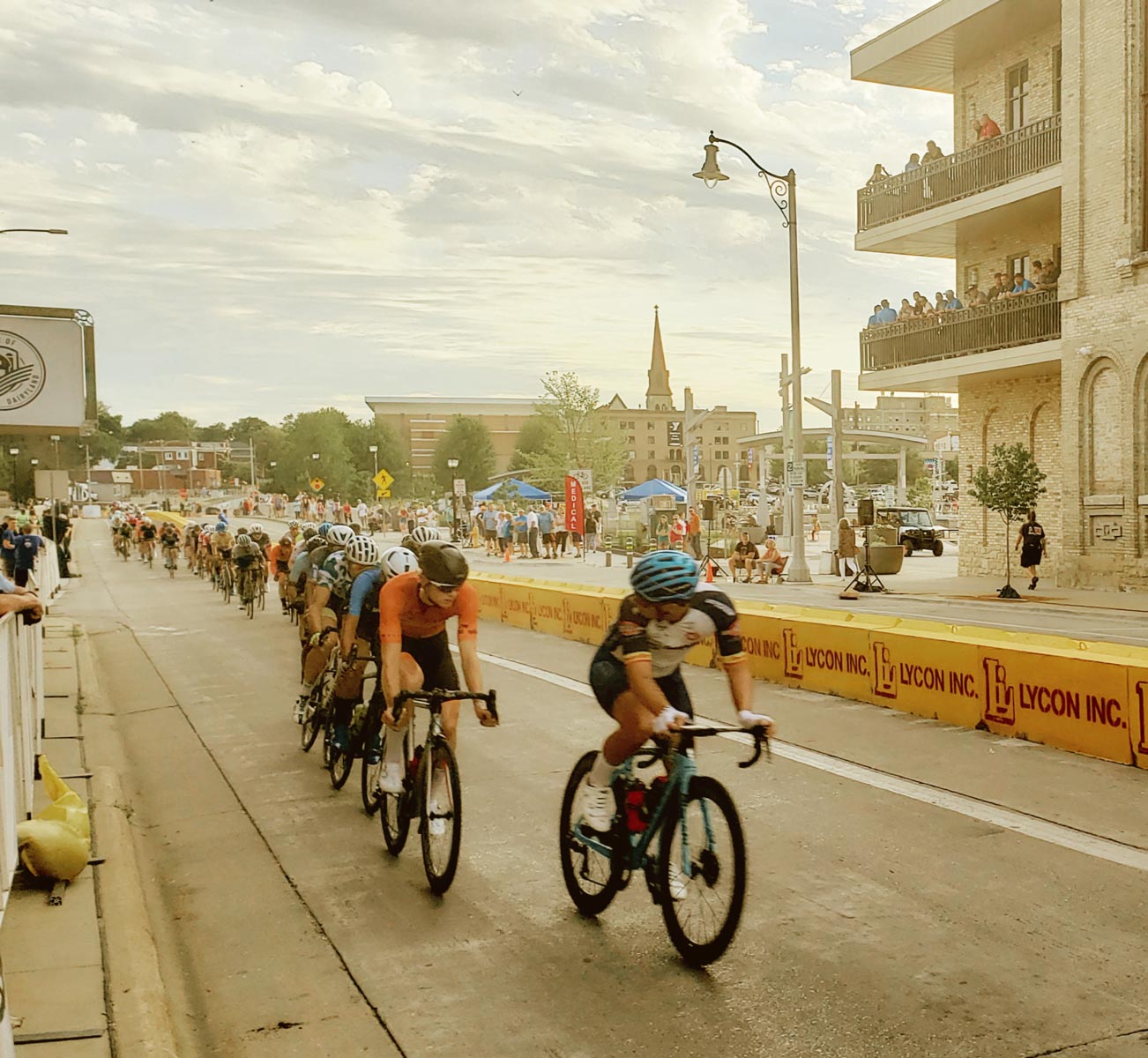 With so much prize money on the line, this means there is always a group of attackers, nose down, breaking off the front, fighting for a chance to cover the costs of the rest of the race week.
Hand Cycle Classic
The Para-Cycling Criterium is back for 2022, featuring many physically and visually impaired athletes on hand-powered bicycles.
This competition starts on Friday, June 17 in East Troy and concludes its four-day run the following Monday in Bay View.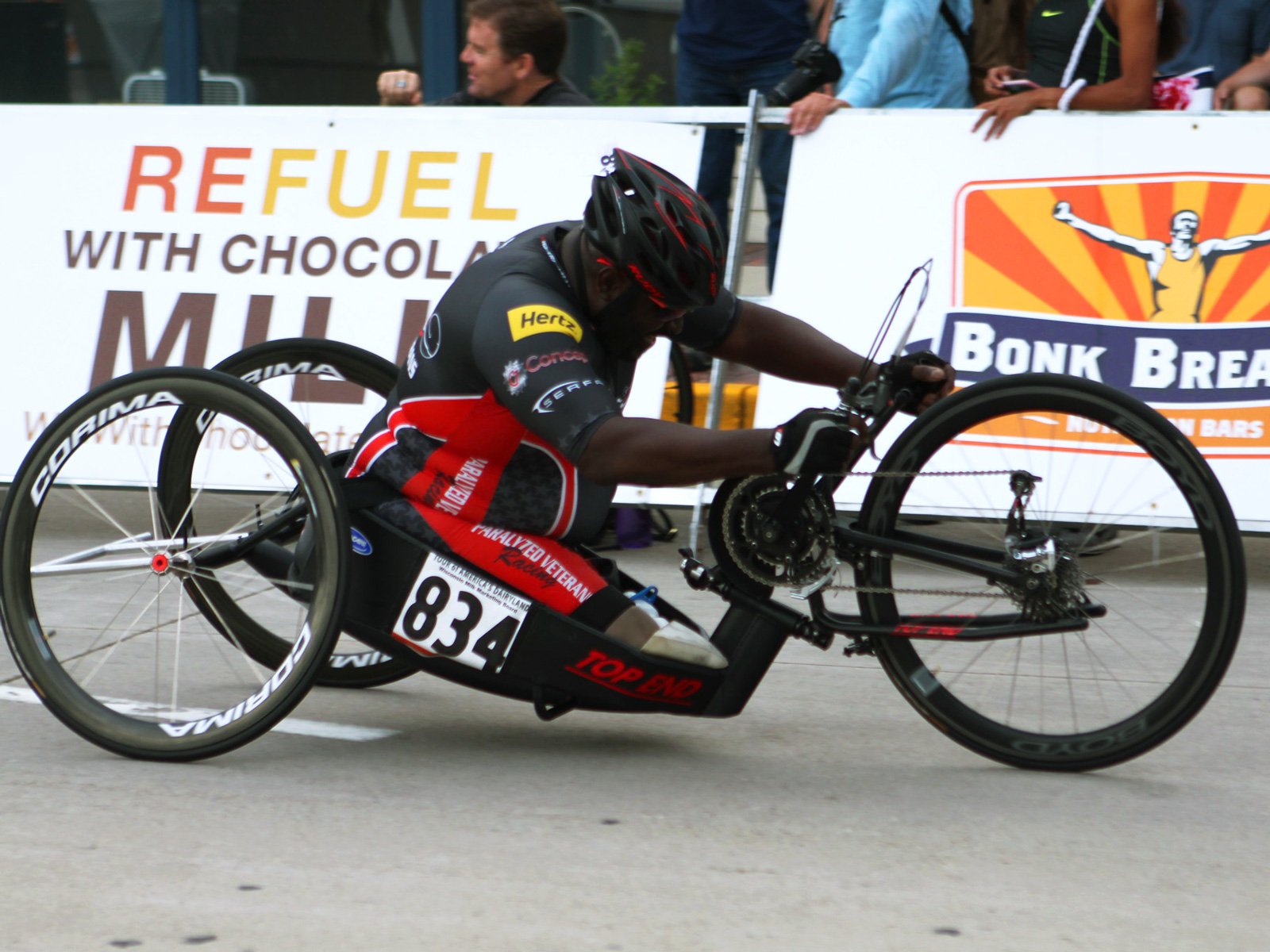 Despite their disabilities, these athletes are incredibly powerful. It won't take long to understand just how much more challenging pedaling with your hands can be, especially up hill.
Brady Street will be a dynamic addition
As if pulled from the dreams of Milwaukee urbanists, ToAD stops by Brady Street for the first time ever this year and closes the streets to anything but bike traffic. The course is bound to get hearts racing whether you're on a bike or not, snaking through the East Side's narrow roads and providing a tricky descent into a near-hairpin turn, then sending riders immediately back up hill to the historic boulevard.
While there, make sure you don't just hang out at the business district; walking this course is a must. Whether you're stopping for a drink at Wolski's to watch the riders bomb Pulaski Street, grabbing a taco at Bel Air to admire the nimble bike handling skills at the turn, or feeling the pain as they climb back up Humboldt to the start/finish, there will surely be a lot to see.
Bow ties and big tires in Bay View
Most race courses loop around a grouping of city blocks, which means you see the riders roll by once per lap. However, the Bay View course layout doubles back on itself like a bow-tie, which allows you watch the race come and go with ease. When you stand at "the knot" your peepers get twice the action. Cheer, turn around, then cheer again.
The Janesville course also features such a layout.
Also at Bay View, Wheel & Sprocket will return for with their Hugh Jass Fat Bike Criterium novelty race.
Most of Tour of America's Dairyland races will be done on super aero, carbon fiber or aluminum road bikes with drop bars and skinny tires, but the Tour of America's Dairyland organizers make room (lots of room) for other races as well during the Community Hour before the pro races.
The Café Centraal Bay View Classic will feature the Wheel and Sprocket Hugh Jass Faterium, a race on fat bikes – those bikes with tires in excess of two or three inches wide.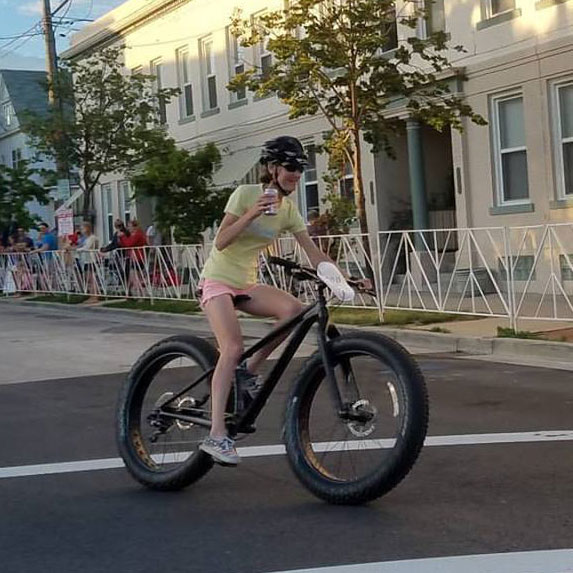 While it's bound to be slower than any of the races the rest of the day, I would reckon many of these riders could hold their own no matter what bike they ride. Those who don't may sacrifice their placing for a beer handup instead.
Homecoming for a legend in the making
West Allis is also new to the series, and to inaugurate the occasion, 'Stallis' own Schneider Sisters will return to ToAD. (Technically they return the day before in Bay View, but West Allis is arguably the more significant one.)
You might remember Skylar Schneider for her absolutely dominating performance at last year's series, handily hoovering up wins in nearly every race she entered. Her performances so far this year suggests she's still on that track. A first-place win in her home town would be phenomenal to see.
The close-a in 'Tosa
The Wauwatosa community has been a part of ToAD since the begining, but the shift from their North Avenue location to Tosa Village did wonders for the energy of the final day.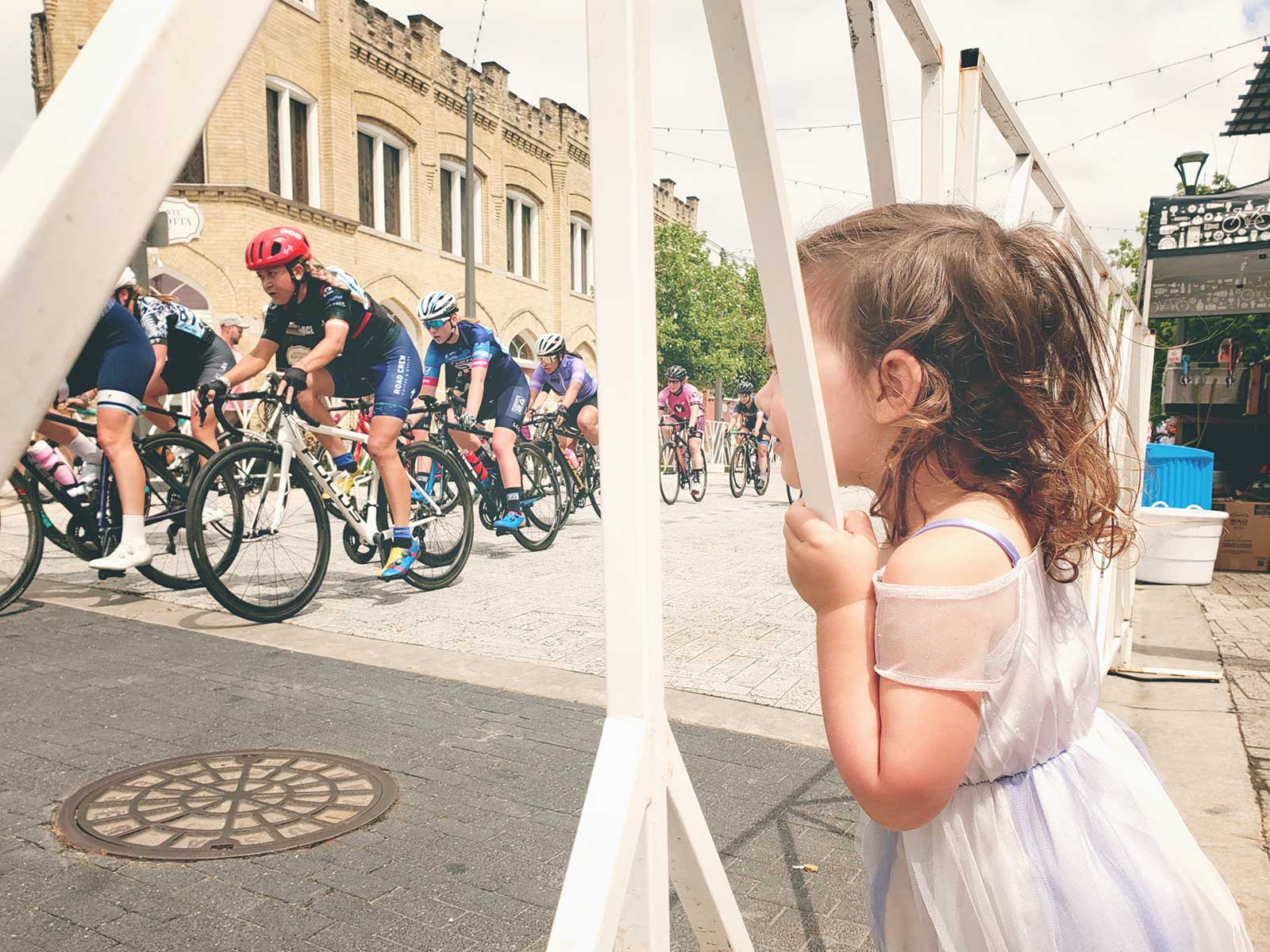 The dynamic and hilly course made for a lot of interesting action, the business district brought the vibes and the energy of the crowds reflected all of that.
More info
You can get more info on the Tour of America's Dairyland, or even sign up to compete, at tourofamericasdairyland.com.
Jason McDowell grew up in central Iowa and moved to Milwaukee in 2000 to attend the Milwaukee Institute of Art and Design.
In 2006 he began working with OnMilwaukee as an advertising designer, but has since taken on a variety of rolls as the Creative Director, tackling all kinds of design problems, from digital to print, advertising to branding, icons to programming.
In 2016 he picked up the 414 Digital Star of the Year award.
Most other times he can be found racing bicycles, playing board games, or petting dogs.