The Kwik Trip Tour of America's Dairyland (ToAD) will return to Wisconsin for its 14th season, cycling through June 15-25, 2023.
Each year, ToAD brings eleven days of business-district block parties that also happen to have a bike race running through them, and will be sure to entertain and excite hundreds – if not thousands of folks – whether they're drafting racers in the middle of the pack, or tipping back a beer in the middle of the crowd.
The Kwik Trip Tour of America's Dairyland is a multi-stage criterium (crit) race that sees racers of all ages and skill levels compete across multiple laps to discover who can be the first over the line.
The series draws racers from all over the country, and often from around the world, because it is somewhat unique amongst the North American crit scene. There are very few opportunities to race back-to-back(-to-back-to-back-to-back, etc.) for eleven days straight, as most crit events offer a day or perhaps a multi-day weekend. Even the Intelligentsia Cup in Chicago offers one day less.
Thanks to this length and intensity, you may see appearances from high-caliber racers – such as cyclocross national champ Curtis White or Olympic track champ Jennifer Valente – who use the Dairyland races as a sort-of training camp to enhance their form.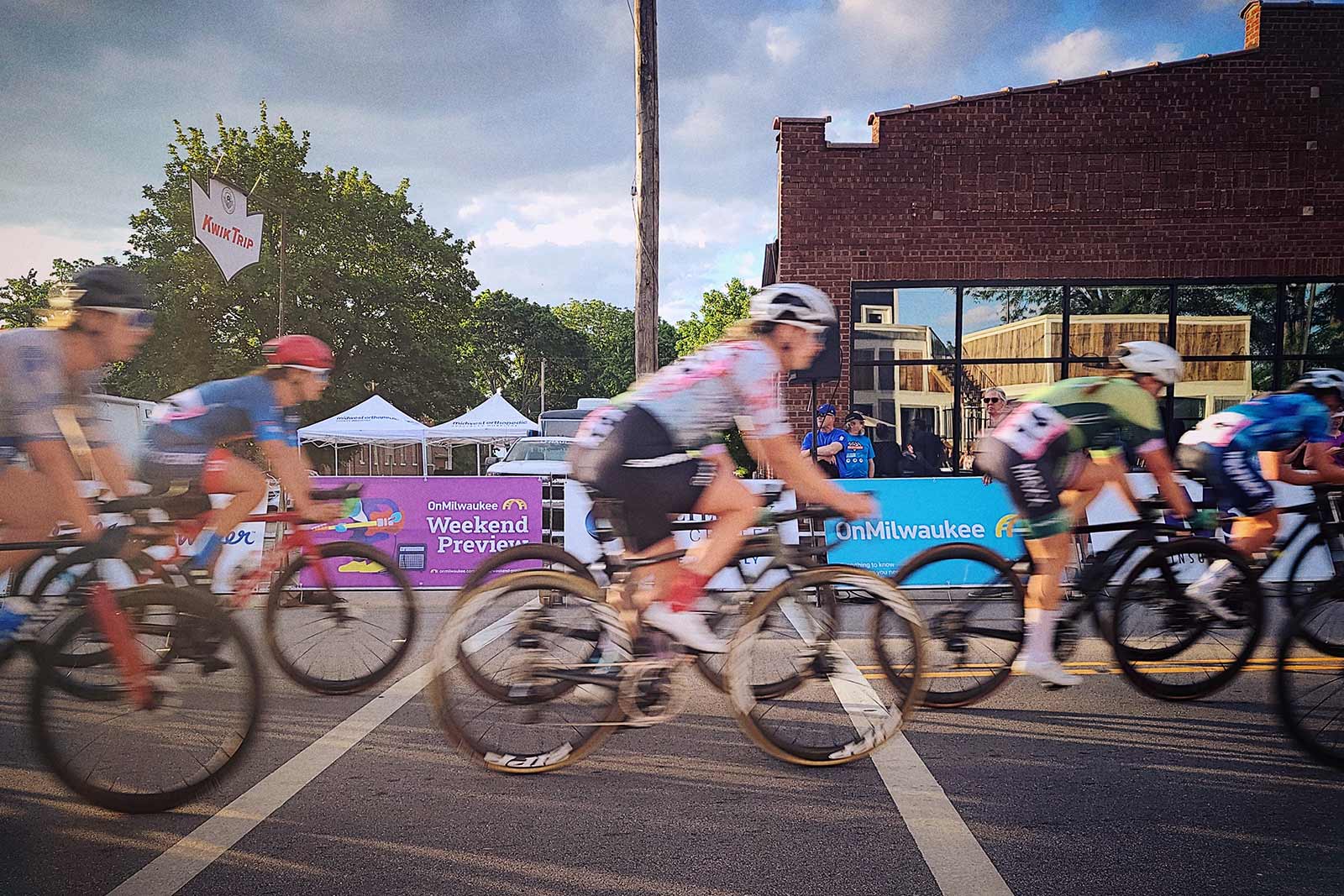 So what's new for 2023?
Late last year, ToAD announced their finalized schedule – and by and large, there are a lot of familiar venues from previous years, though their positioning throughout the schedule may have changed.
In 2023, ToAD is a featured stop in a wider national series: the second annual American Criterium Cup. This means racers at ToAD can earn points across a larger national schedule, from Alabama to Chicago, Oklahoma, Utah and more. If you're curious about this event, Grafton is the stop you want to see.
The one big shake-up, however, is the loss of the Great Brady Street Bike Race. This was one of the most fun races to watch last year – probably since the highly-entertaining, leg-destroying, lactate-inducing, spirit-breaking climbing extravaganza in Port Washington in 2019. Brady Street wasn't quite as brutal as that, but the way it snaked through the back streets of the lower East Side to a 180-degree turn into a climb at the bottom of Humboldt hill was thrilling.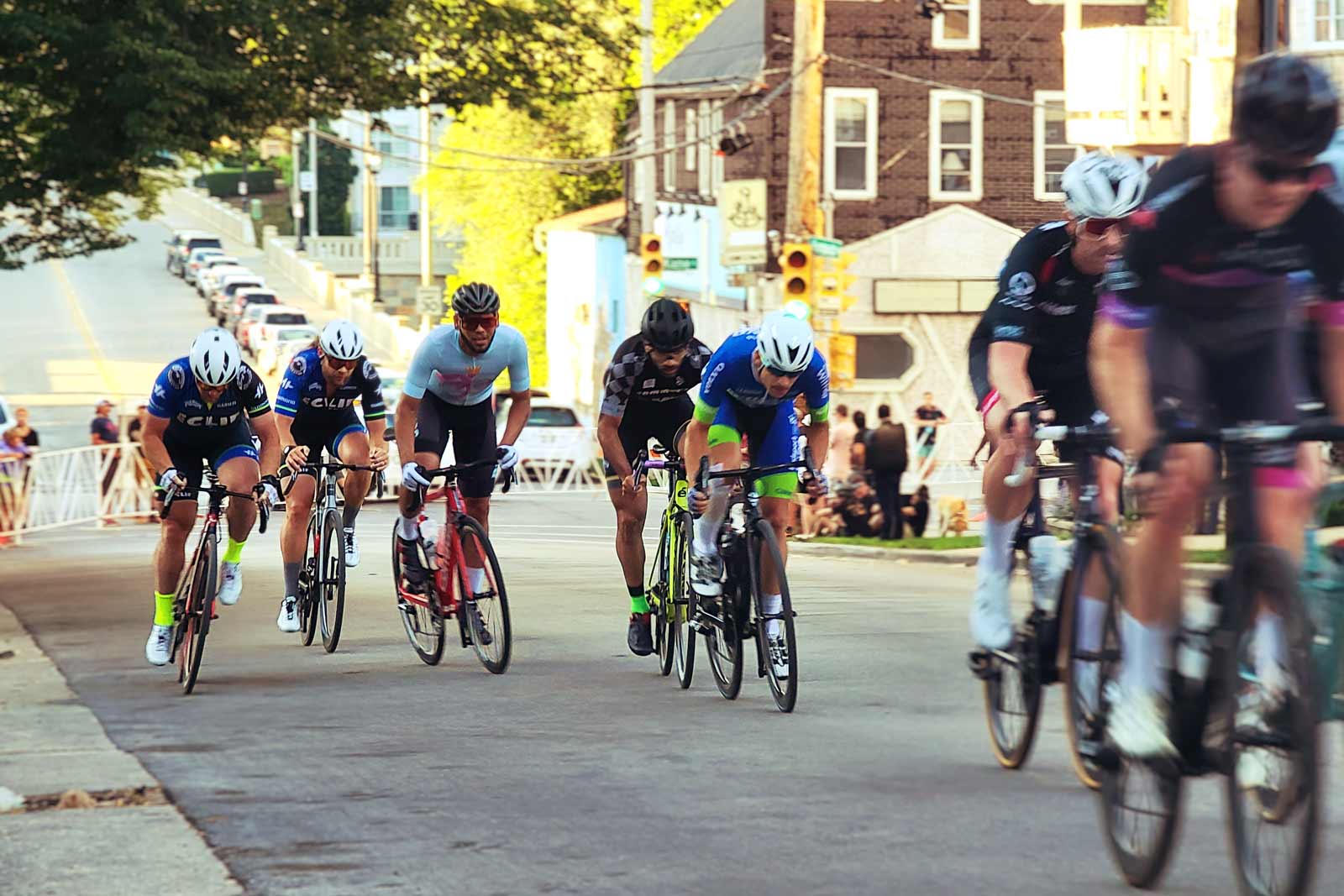 This year, Brady Street will be replaced with De Pere, located near Green Bay, which helps to put the "tour" back in to the Kwik Trip Tour of America's Dairyland. The rest of the schedule follows below.
Thursday, June 15 – Janesville Town Square Gran Prix
Friday, June 16 – East Troy Cycling Classic
Saturday, June 17 – Giro d'Grafton
Sunday, June 18 – Maintowoc Maritime Bay Classic
Monday, June 19 – De Pere
Tuesday, June 20 – West Allis Cheese Wheel Classic
Wedensday, June 21 – Mount Pleasant Momentum
Thursday, June 22 – Cafe Centraal Bay View Classic
Friday, June 23 – Shorewood Criterium Cycling Classic
Saturday, June 24 – Cafe Hollander Otto Wenz Downer Classic
Sunday, June 25 – Cafe Hollander Tosa Village Classic
Registration for the Kwik Trip Tour of America's Dairyland opens in March. You can find more information at tourofamericasdairyland.com. For more information about racing in Wisconsin in general, check out the Wisconsin Cycling Association.
Jason McDowell grew up in central Iowa and moved to Milwaukee in 2000 to attend the Milwaukee Institute of Art and Design.
In 2006 he began working with OnMilwaukee as an advertising designer, but has since taken on a variety of rolls as the Creative Director, tackling all kinds of design problems, from digital to print, advertising to branding, icons to programming.
In 2016 he picked up the 414 Digital Star of the Year award.
Most other times he can be found racing bicycles, playing board games, or petting dogs.