Christmas in Milwaukee doesn't end until the Trans-Siberian Orchestra leaves town. Ever since TSO crafted and perfected their amazing hybrid of rock music and Christmas in the late '90s, catching their performances on tour has been a holiday tradition for families in Wisconsin for many years.
Whether you're an avid concert goer or you just love to celebrate the holidays in any way possible, the Trans-Siberian Orchestra puts together an amazing and visually stimulating show full of pyrotechnics, laser lights and, of course, a few sprinkles of fake snow, giving even the biggest Grinch in your family a reason to catch the holiday rockers live and in person.
Here are five reasons you shouldn't have missed TSO's annual holiday visit to Fiserv Forum:
1. They filled Fiserv Forum twice in one day
Even a massive new arena like Fiserv Forum isn't large enough to host all of TSO's Milwaukee fans for one performance alone. Luckily the Trans-Siberian Orchestra traditionally offers both a matinee (3:30 p.m.) and evening (8 p.m.) performance so twice the amount of fans get to rock out with guitarist Al Pitrelli and TSO's massive band.
Although traffic before and after performances can get out of hand, any time stuck in your vehicle is worth it to allow thousands of lovers of rock and Christmas alike to celebrate the holiday season with the biggest Christmas shows of the year. And with a matinee show in the afternoon, when else can you enjoy a rock concert and enjoy dinner at a reasonable time afterwards?
2. The shows were for a great cause
Every year TSO donates a portion of ticket sales to a local charity, to give thanks to the communities where they perform and to celebrate the season of giving. Their last Milwaukee shows of the decade were no exception as members of the band presented a check for $19,747 to the Hunger Task Force of Milwaukee.
With a hefty donation of nearly $20,000, Milwaukee's free and local food bank can continue to provide healthy food to hungry children, seniors and families in the area free of charge. The tour boasts a million dollars in pyrotechnics, nearly 20 members in the band and a fleet of semi trucks hauling the tour's production from city to city, so profits can spread thin, but TSO never wanes from their mission of giving back to a great cause.
3. TSO restored their classic "Christmas Eve and Other Stories" show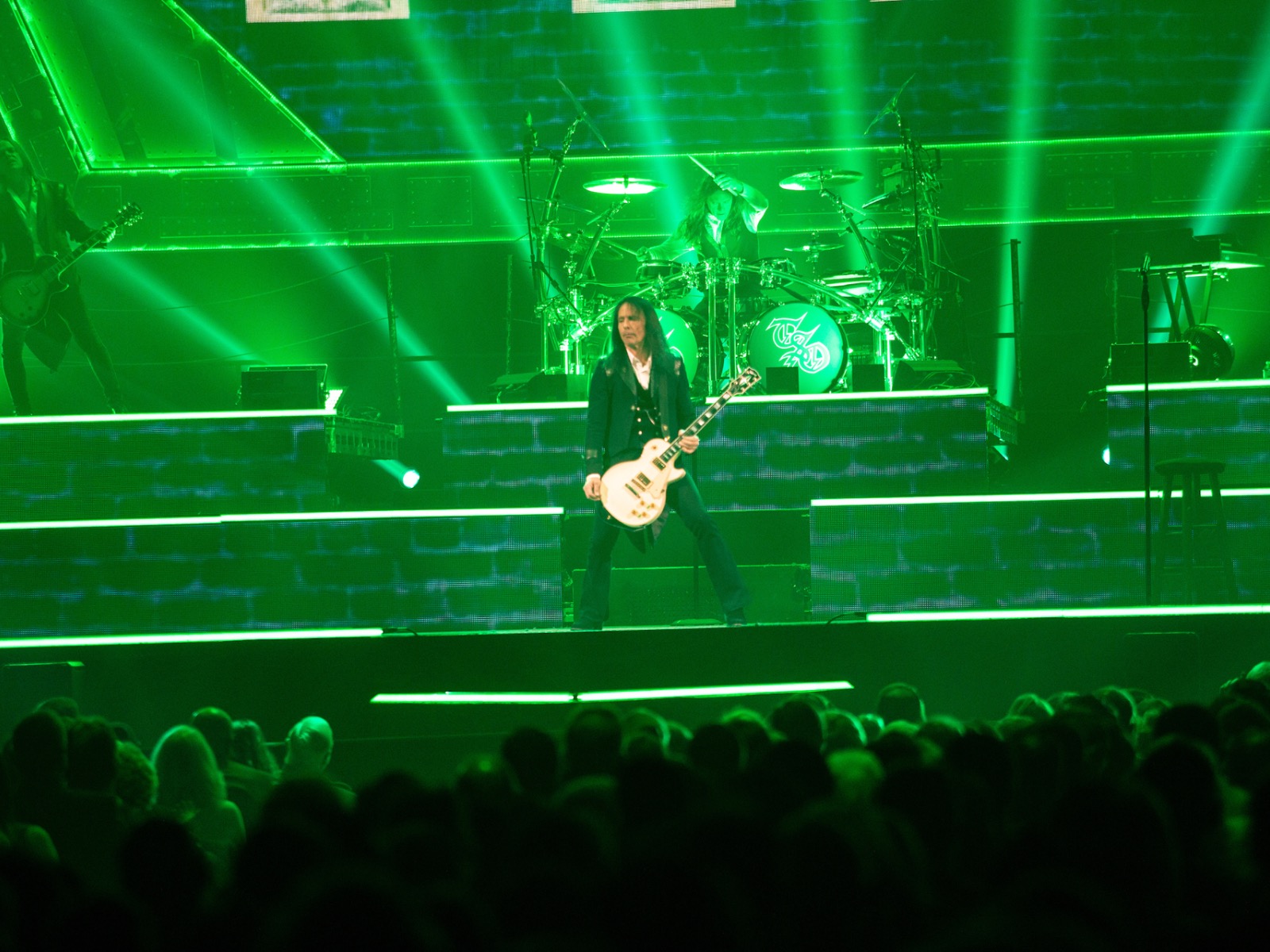 The Trans-Siberian Orchestra can deliver identical performances year to year, and their loyal fan base will always return for another round. This year's tour, however, gave fans an added benefit to return for 2019.
For the first time since 2011, TSO brought back their classic "Christmas Eve and Other Stories" show, the production that put the band on the map in the late '90s. After touring the story for the band's first 12 years on the road, TSO began to introduce new stories in their live show. With new and improved production to compliment the original story, "Christmas Eve and Other Stories" is better than ever and pays tribute to founder, Paul O'Neill, who tragically passed away in 2017.
4. Two sets for the price of one
Not only did TSO perform a 3:30 p.m. and 8 p.m. show on Friday, but each performance consisted of two different sets for their festive crowds. With the first half of each show focusing on the storyline, the party really got started in the second half, as TSO delivered the bulk of their greatest hits, like "Wizards in Winter," "Christmas Canon Rock" and more.
Then, to end the show in the best way possible, TSO said goodbye to their early bird crowd with a performance of "Christmas Eve (Sarajevo 12/24)," the band's biggest hit to date. After thousands of arms were sore from the countless number of fist pumps that were shared throughout the matinee show, it was time to bring in the next group of fans and for TSO to rock out again for another memorable set.
5. Christmas doesn't need to end on December 26th
TSO might not have the major recognizable names and rockstars that a non-Christmas-centered rock band has, but their musical talents and live shows are second to none. However, if a great rock concert alone isn't worth the price of admission, a Trans-Siberian Orchestra show is worth attending just to extend your holiday season.
With many still on break from work or school, family in town and a desire for Christmas to stick around for a few extra days, TSO gives fans a unique way to celebrate the holidays with friends and family, even past Christmas Day. If you think your neighbor's Christmas display is impressive, then you need to catch TSO on tour when they return to Milwaukee in 2020.