The world has been turned on end. Kids are home from school. Businesses are struggling. And the future seems everything but certain.
It's a good time to take care of yourself, spend time with your loved ones and remember that we are all in this together. This too shall pass. And, in the meantime, it's the perfect moment to find joy in the little things.
Maybe that's a cookie, or some ice cream. Maybe it's a bottle of wine or a cocktail. Here are some ideas for treating yourself (and maybe even your friends and neighbors) while supporting locally owned small businesses.
Pretzels!
If a warm, freshly baked pretzel is calling your name, Milwaukee Pretzel Co. can help. Big pretzels, small pretzels, pretzel bites and pretzel rolls can be ordered online and picked up at their factory located at 3950 N. Holton St.
They are also offering free home delivery to anyone living in Milwaukee, Ozaukee or Waukesha counties. Just place your order online and select "home delivery" at checkout. A driver will deliver your order within one to three business days. An email will be sent to confirm your delivery day.
Want to cheer up a friend with pretzels? They are also offering free shipping for orders nationwide. Customers must enter FREESHIP in the discount box at checkout to receive the promotion.
Cocktails!
The Bittercube Bar might be closed. But you can take home a bit of the magic!
Cocktail kits, featuring everything you need to make amazing cocktails at home are currently available to order online for curbside pick-up. Options include a gin & tonic kit (makes 8 cocktails, $35) and a mule kit (makes 11 cocktails, $28). A variety of spirits and bitters are also available.
You can also purchase hand-made bottled cocktails from old fashioneds and Milwaukee mules to sazeracs, Manhattans and specialty cocktails like the A&W Americano. Bottles are available in various sizes, serving one to eight with pricing from $10 up.
You can view the entire menu and place your order online for pick-up. As for pick-up, when you place your order, your confirmation email will give you a time for pick-up. Pull up in front of Bittercube on Lisbon Avenue, call (414) 367-4477, and wait for your order to be brought out. Orders will be available for pick-up Monday through Saturday from 10 a.m. to 6 p.m. Only available to customers 21 and over; you will be required to show your i.d.
Cookies!
There's nothing like the comforting smell of a freshly baked cookie.
Confectionately Yours at the Sherman Phoenix, 3536 W. Fond Du Lac Ave., has that house-baked comfort squarely in mind. They're offering boxes of freshly made chocolate chip cookie dough that you can bake up fresh at home. Cookie dough is available for $16 a dozen. Gluten-free dough is also available for $20 a dozen. You can also order other Confectionately Yours treats for delivery through Grubhub.
Ice Cream!
A pint of ice cream can go a long way in lifting spirits. And six pints (plus cookies) might be even better.
Scratch Ice Cream will be offering up Quarantine Care Packages delivered straight from their kitchen to your door. Each package contains six pints of ice cream (choose from 18 flavors) and 18 par-baked cookies (chocolate chip or chocolate chocolate chip) for making ice cream sandwiches… or just eating alongside. The packs are $40 and can be ordered online.
Purple Door Ice Cream is also offering a variety of ice cream (in 4-ounce cups, pints and gallons) and ice cream sandwiches for carry-out at all three of their shops. Pints are currently on sale two for $10. Call-in orders are recommended.
Walker's Point: 205 S. 2nd St., (414) 988-2521; Hours: noon to 8 p.m.
Mequon Public Market: 6300 W Mequon Rd., (262) 643-4073; Hours: 11 a.m. to 8 p.m.
Sherman Phoenix: 3536 W. Fond Du Lac Ave., (414) 395-3505; Hours: 11 a.m. to 6 p.m.
Know someone outside Milwaukee who needs a lift? Orders for ice cream can be shipped directly to anyone in Wisconsin for a flat rate of $10. Order online.
Cupcakes!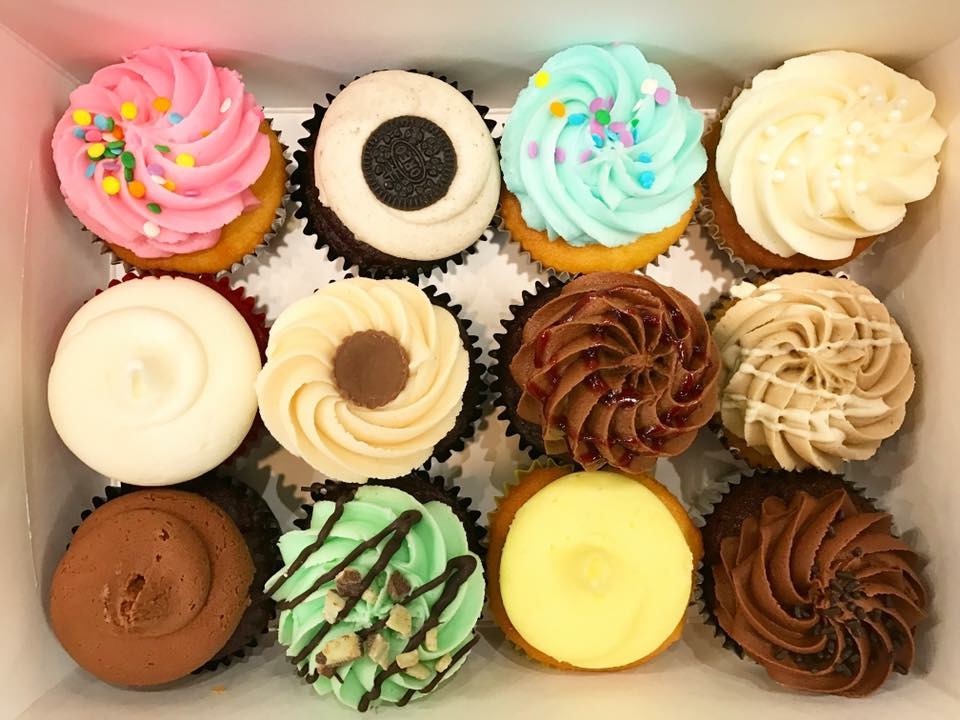 Of course, if cupcakes are a bit more your style, those can be found as well. Classy Girl Cupcakes is offering a variety of ways to enjoy their delicious cupcakes.
Their shop is currently open for carry-out orders and they're stocking standard sized cupcakes (including gluten-free and vegan varieties) and jumbo filled cupcakes.
Curbside pick-up is available for all prepaid orders. Just call (414) 270-1877 when you are close. If you'd prefer to have your cupcakes delivered, Classy Girl delivers for orders of $36 or more with one to two days notice. You can also order cupcakes through EatStreet (minimum order of $7).
Shop hours are Monday through Friday from 8 a.m to 6 p.m. and Saturday and Sunday from 10 a.m. to 4 p.m.
Wine!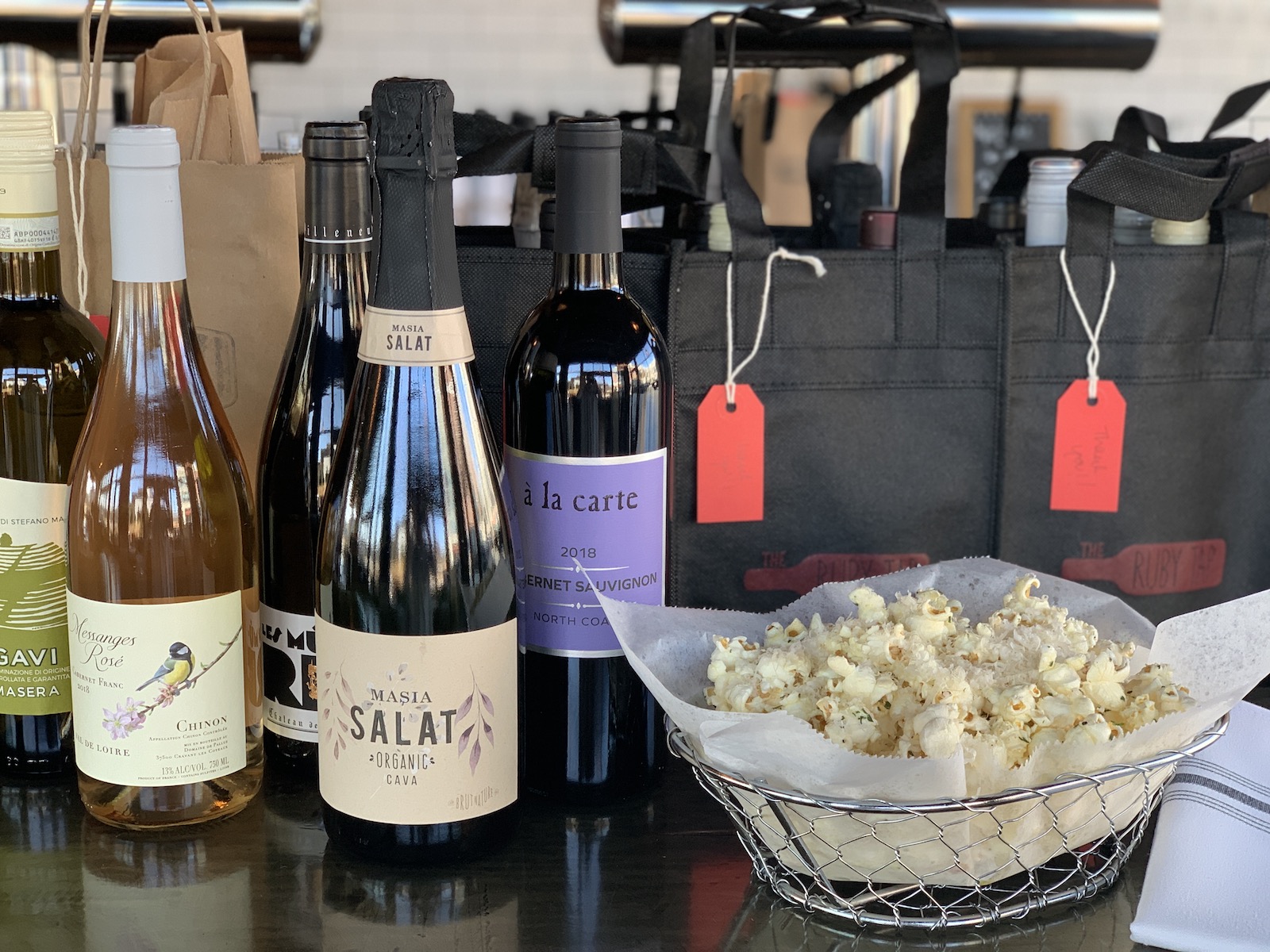 Now is a great time to cozy up with a glass of wine, some popcorn and a movie on Netflix. And The Ruby Tap is prepared to help.
Hand-picked wine bottle packs are available to order online for curbside pick-up the same day at both the Wauwatosa and Mequon locations. Two-packs are available for $33, four-packs for $66 and six-packs for $99. Each order comes complete with truffle popcorn for munching. Order online at therubytap.com.
Wauwatosa, 1341 N. Wauwatosa Ave., (414) 456-1300
Hours: Monday through Friday from noon to 6 p.m., Saturday from noon to 6 p.m.
Mequon, 6000 W. Mequon Rd., (262) 302-4112
Hours: Tuesday through Friday from noon to 6 p.m. and Saturday from noon to 6 p.m.
Lori Fredrich (Lo) is an eater, writer, wonderer, bon vivante, traveler, cook, gardener and girlwonder. Born and raised in the Milwaukee area, she has tried to leave many times, but seems to be drawn to this quirky city that smells of beer and alewives.
Some might say that she is a little obsessed with food. Lo would say she is A LOT obsessed with food. After all, she has been cooking, eating and enjoying food for decades and has no plans to retire anytime soon.
Lo's recipes and writing have been featured in a variety of publications including GO: Airtran Inflight Magazine, Cheese Connoisseur, Cooking Light, Edible Milwaukee, Milwaukee Magazine and the Milwaukee Journal Sentinel, as well as on the blog Go Bold with Butter, the web site Wisconsin Cheese Talk, and in the quarterly online magazine Grate. Pair. Share.