Whenever I'm at Lake Park pavilion, I feel a definite sense of history, in part because the Neoclassical building just has that vibe, but also because when you see photos of the structure from 100 years ago or more, it looks basically just like it does today.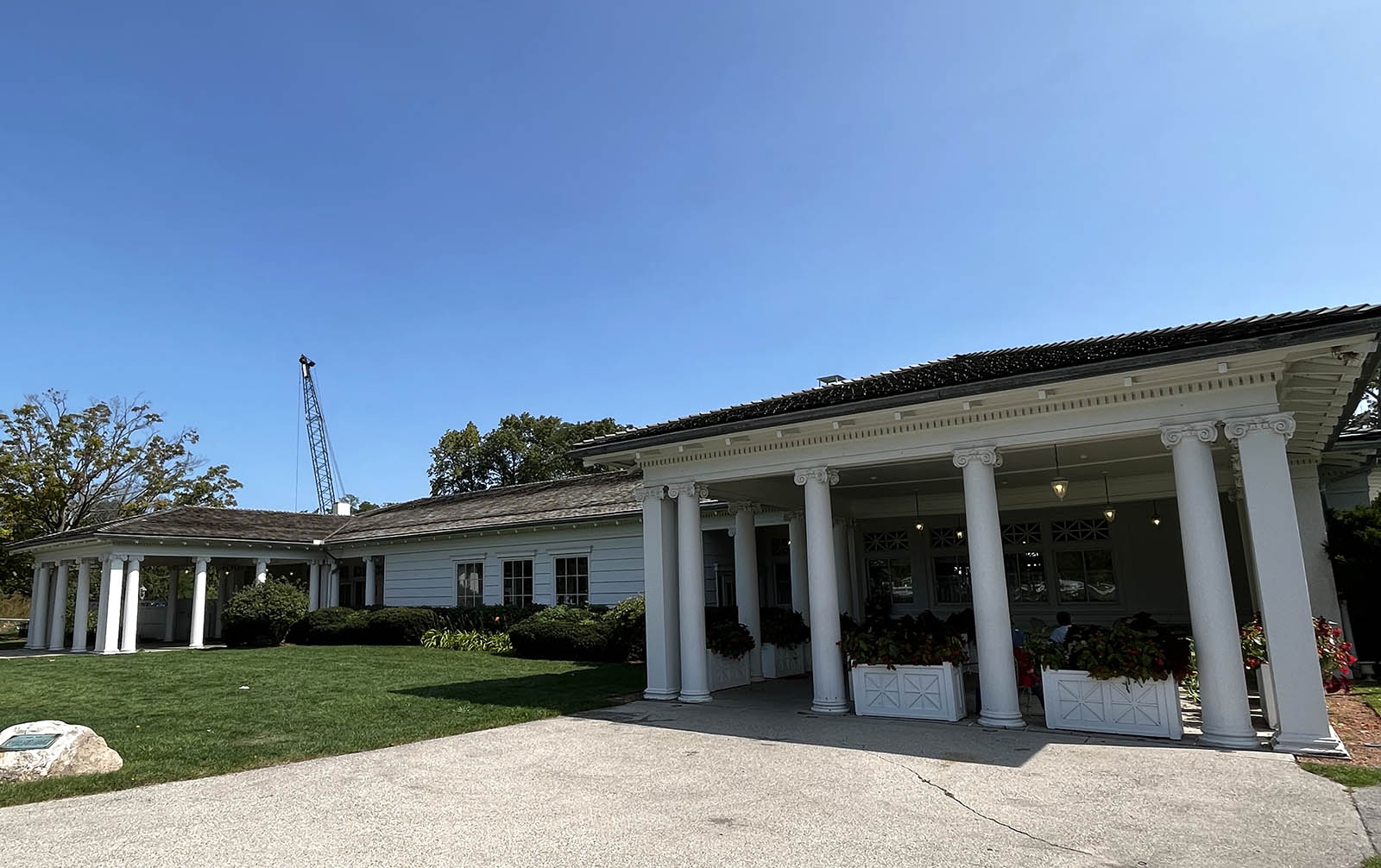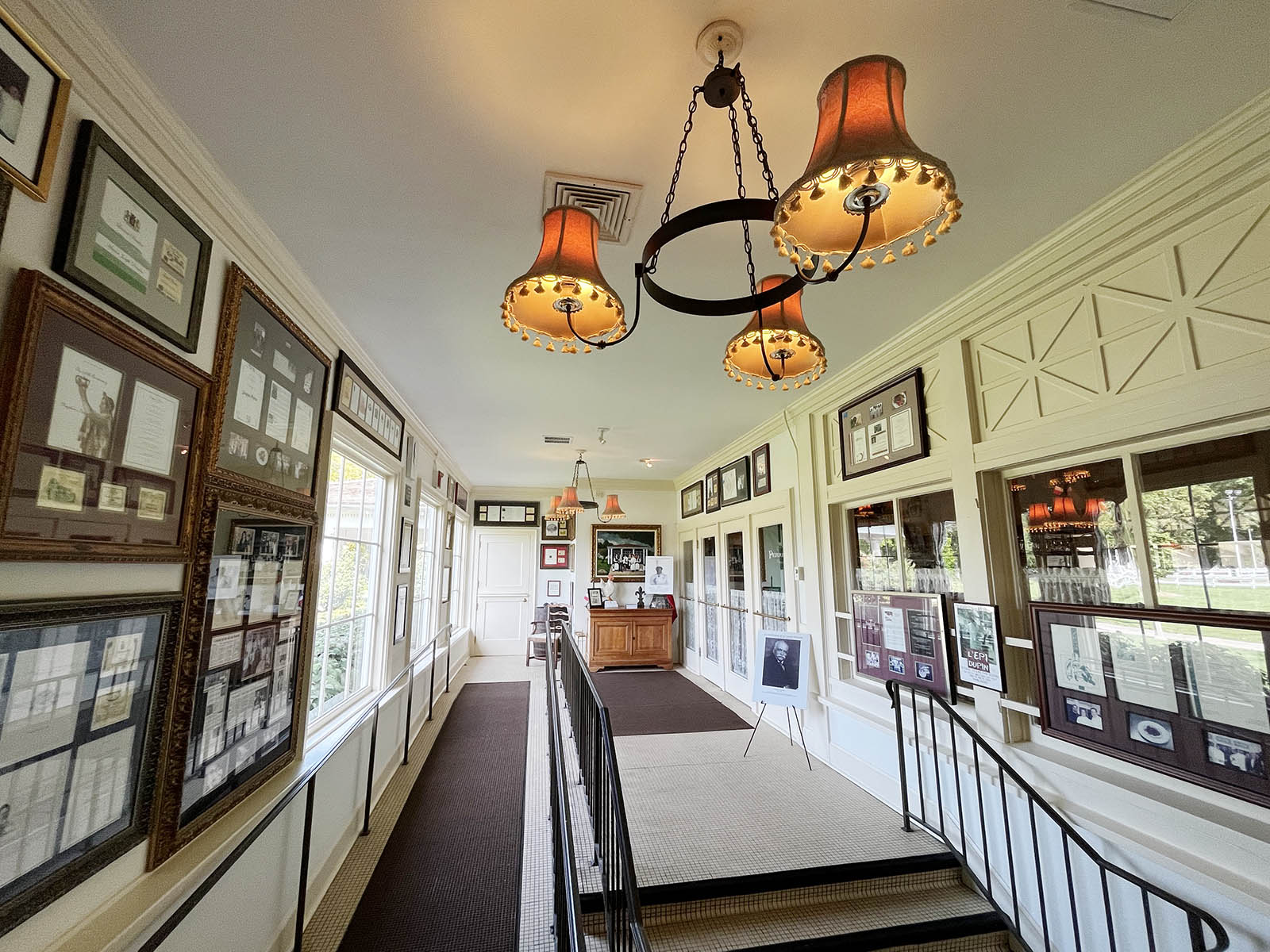 But the place has changed since it was built in 1903 and one of the most profound alterations occurred more than 25 years ago, when in 1995, brothers and restaurateurs Joe and Paul Bartolotta opened their second restaurant in the space.
As the 200th birthday of Lake Park designer Frederick Law Olmsted is celebrated across the country, it seemed like a good time to reflect on the history of the pavilion and – since it's Dining Month at OnMilwaukee – on the story of Lake Park Bistro.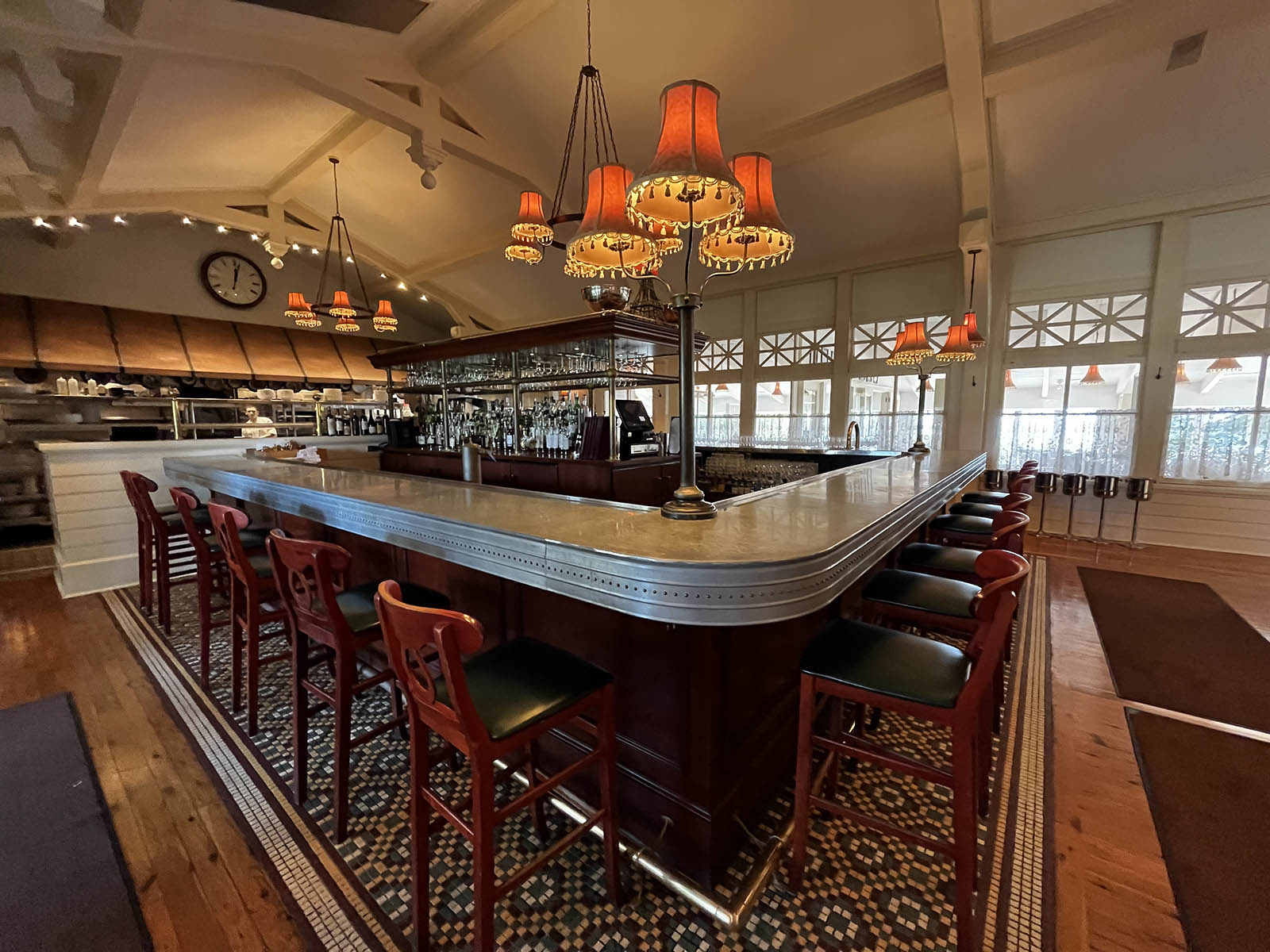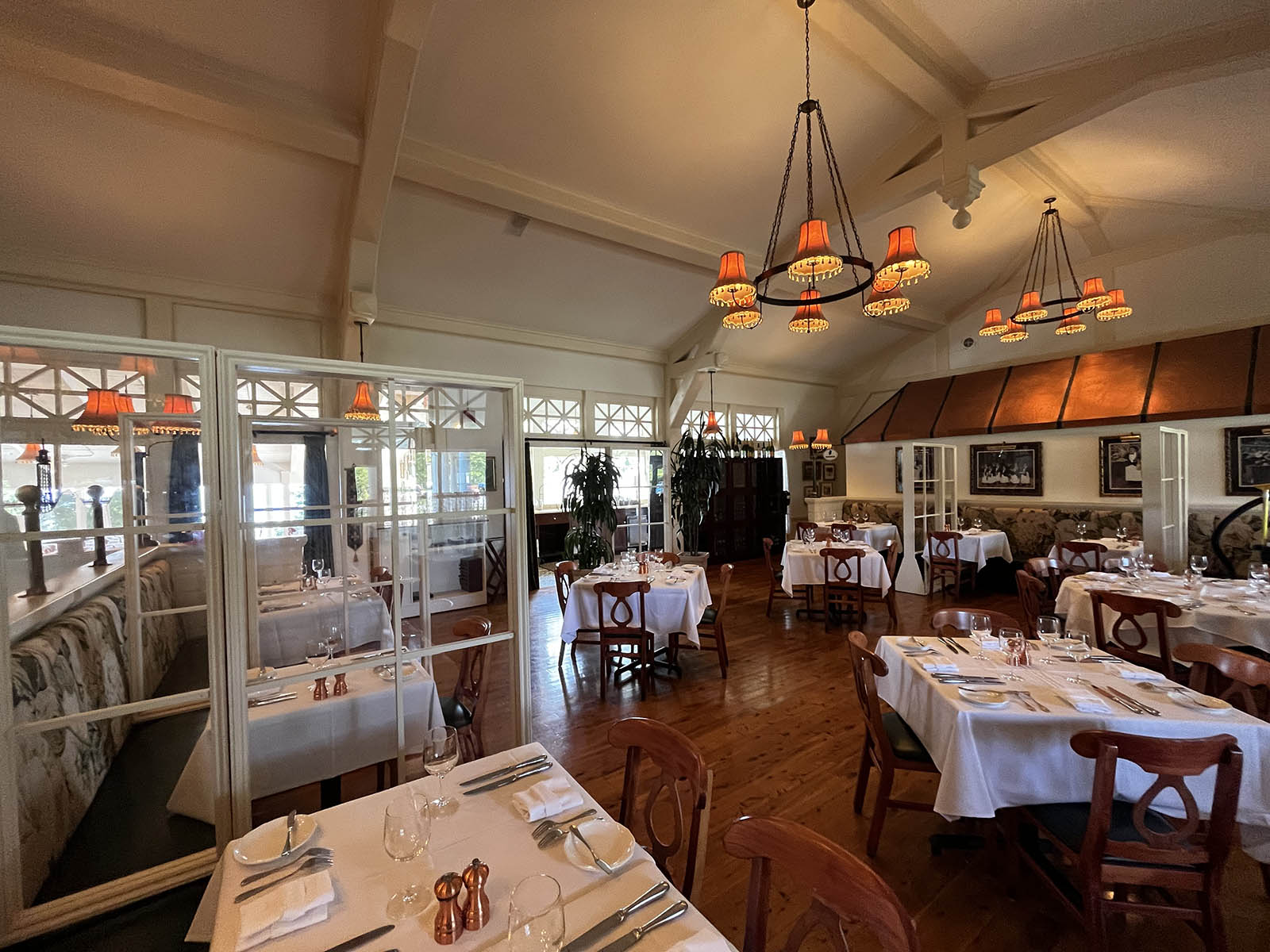 "When we opened the first restaurant (Ristorante Bartolotta in 1993), about a year, year and a half into it, Joe said, 'I can't make enough money on this little bitty restaurant to support my family, let's do another restaurant'," recalls his brother, Chef Paul Bartolotta. Joe passed away in April 2019.
"I said, 'fine. We're doing well, let's do another one'."
After finding acclaim and success with a Northern Italian restaurant in Tosa, it may have seemed to some like a left turn to open a French bistro on the East Side, especially in a building that had seen better days.
But, in reality, says Bartolotta, that wasn't true at all.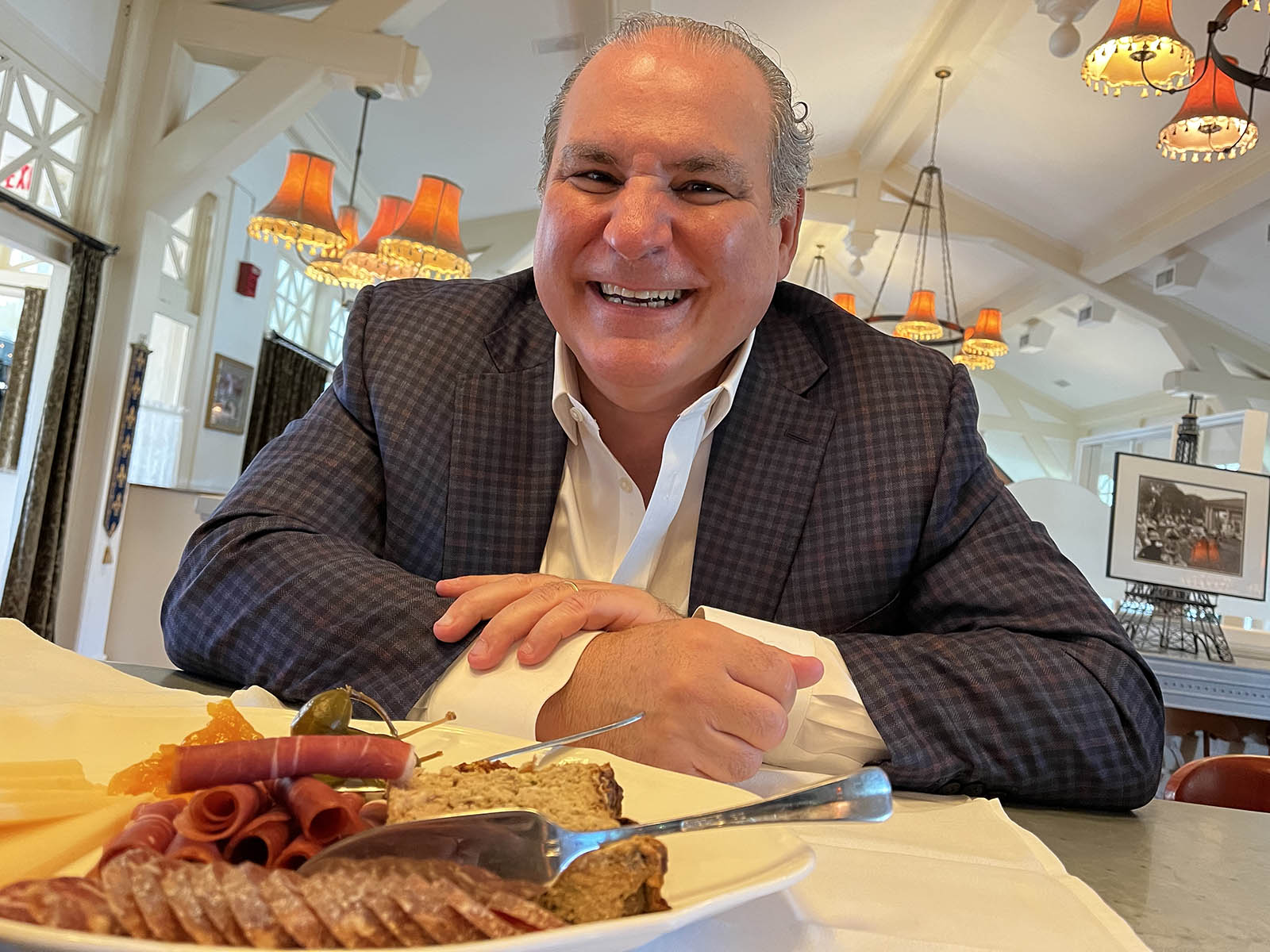 "I had worked all over in France," he explains. "I was in New York City where there are French bistros around every corner. I knew the difference between cooking at Paul Bocuse's restaurant and when I had two sheckles to go out to a local bouchon in Lyon and eat in a little bistro."
Bistro food was rooted in French country cooking, just like Ristorante's authentic Italian food was rooted in country cooking.
Initially, however, Joe had a different idea, hoping to open a second, larger version of Ristorante Bartolotta in the space (he would do just that, a few blocks away on Downer Avenue, a few years later).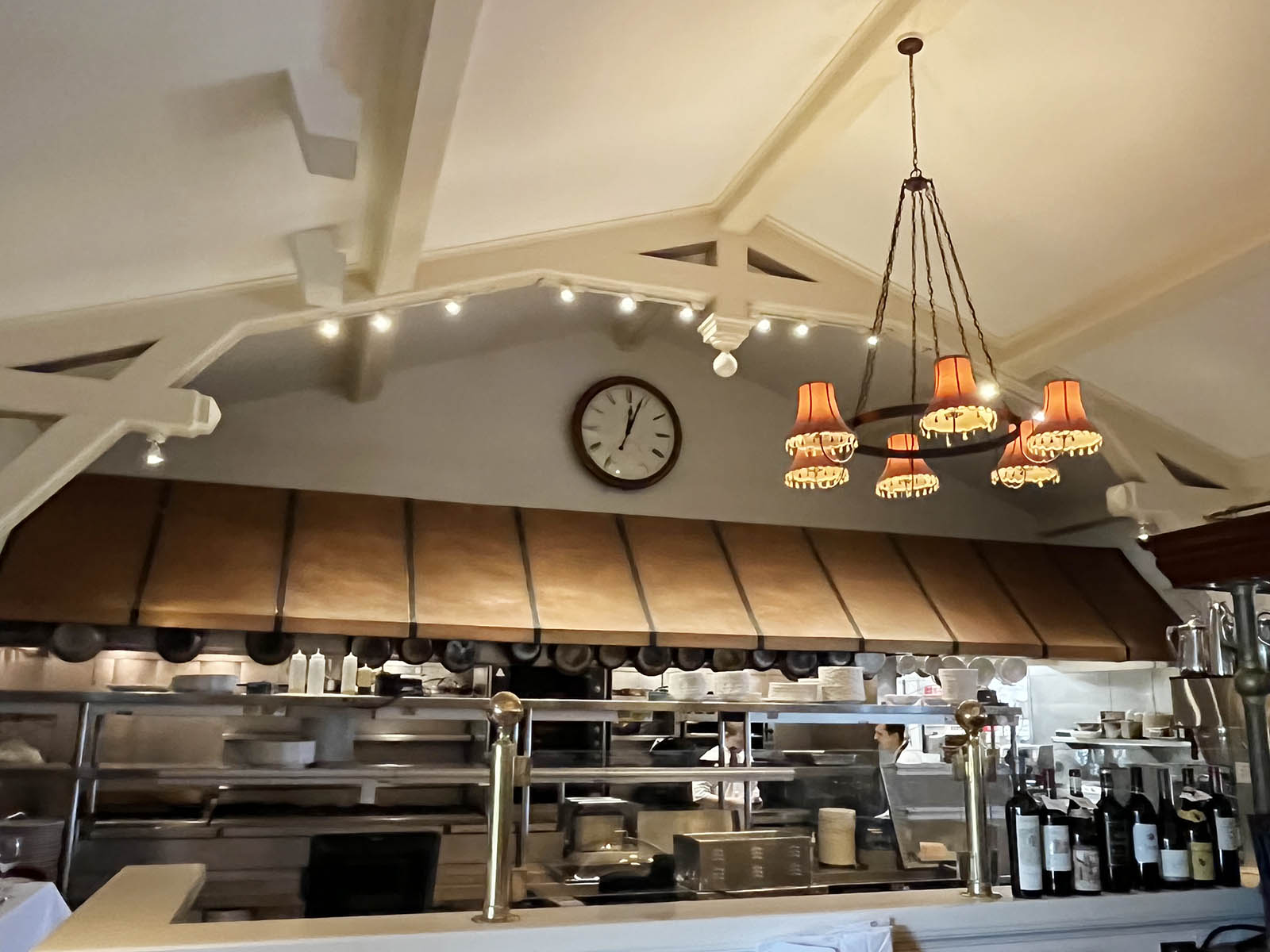 "I looked at (the space)," Paul Bartolotta recalls, "and I said, 'bro, this just looks like a French bistro to me.' He goes, and I'll never forget, 'Paul, we're Italian.' And I'm like, 'I know Joe. I mean I do know this. (Laughs) I just got done living over there for many years.'
"I would say it took more guts for my brother than for me. I wasn't living here every day at the time, so I didn't see the risk."
But Paul had his own doubts early on, as he recalls the first time he saw the Lake Park Pavilion space.
"I drove up here from Chicago, and we were peering in the windows," he says, "and then he got access for that Monday after that. And I remember coming in here and there was a wedding in here and it was dusty and gray and had linoleum tiles and there were some rectangular banquet tables with that almost see-through red children's tablecloth.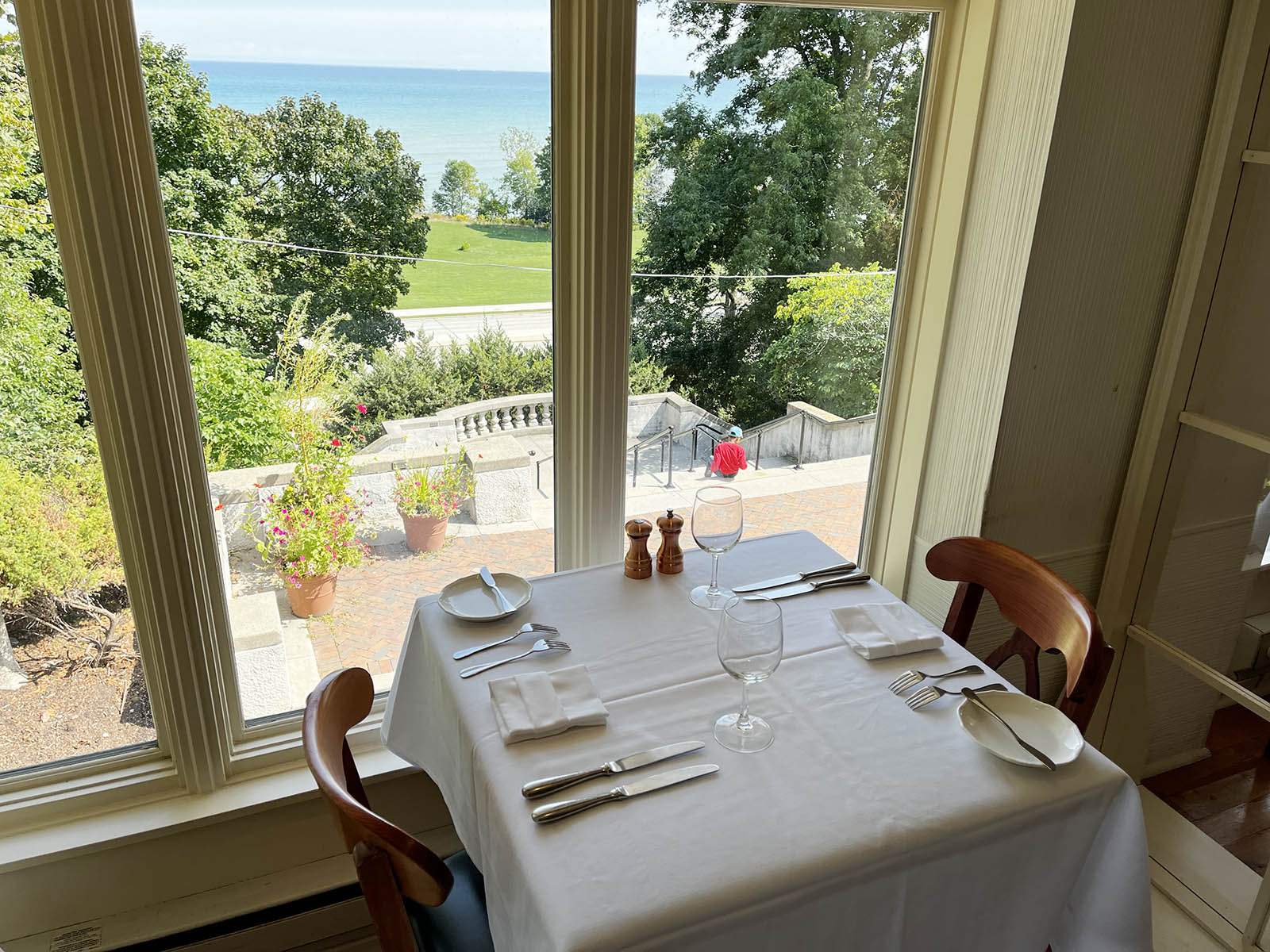 "And there were still some aluminum chafing dishes for some with food and flies all over it. It was pretty gross. And my brother's like, 'you see it? I'm like, 'no.' And to my brother's credit, he had a very clear vision on what it could be."
And so, the brothers raised what they could between them – which wasn't much – and borrowed the bulk of $1 million. They hired Chicago-based Mark Knauer, who had designed Ristorante, and they set to work transforming a tired space in one of Milwaukee's best-loved restaurant experiences.
"We signed our lives away," Bartolotta recalls. "Thank God for the Small Business Administration, because Mike Mahoney and Dave Warner at Park Bank gave us an SBA loan and they believed in us. They saw the success of our first restaurant."
Getting the place in shape was not easy, Bartolotta recalls.
"This building (felt) literally abandoned," he says. "It was dusty and forgotten about. I don't even know who actually would've had that wedding the Sunday, because it was filthy. It's not like it was filthy because there was things laying around from last night's wedding. I remember there was a Coca-Cola sign over here and there was an apartment sink and there was a little snack bar."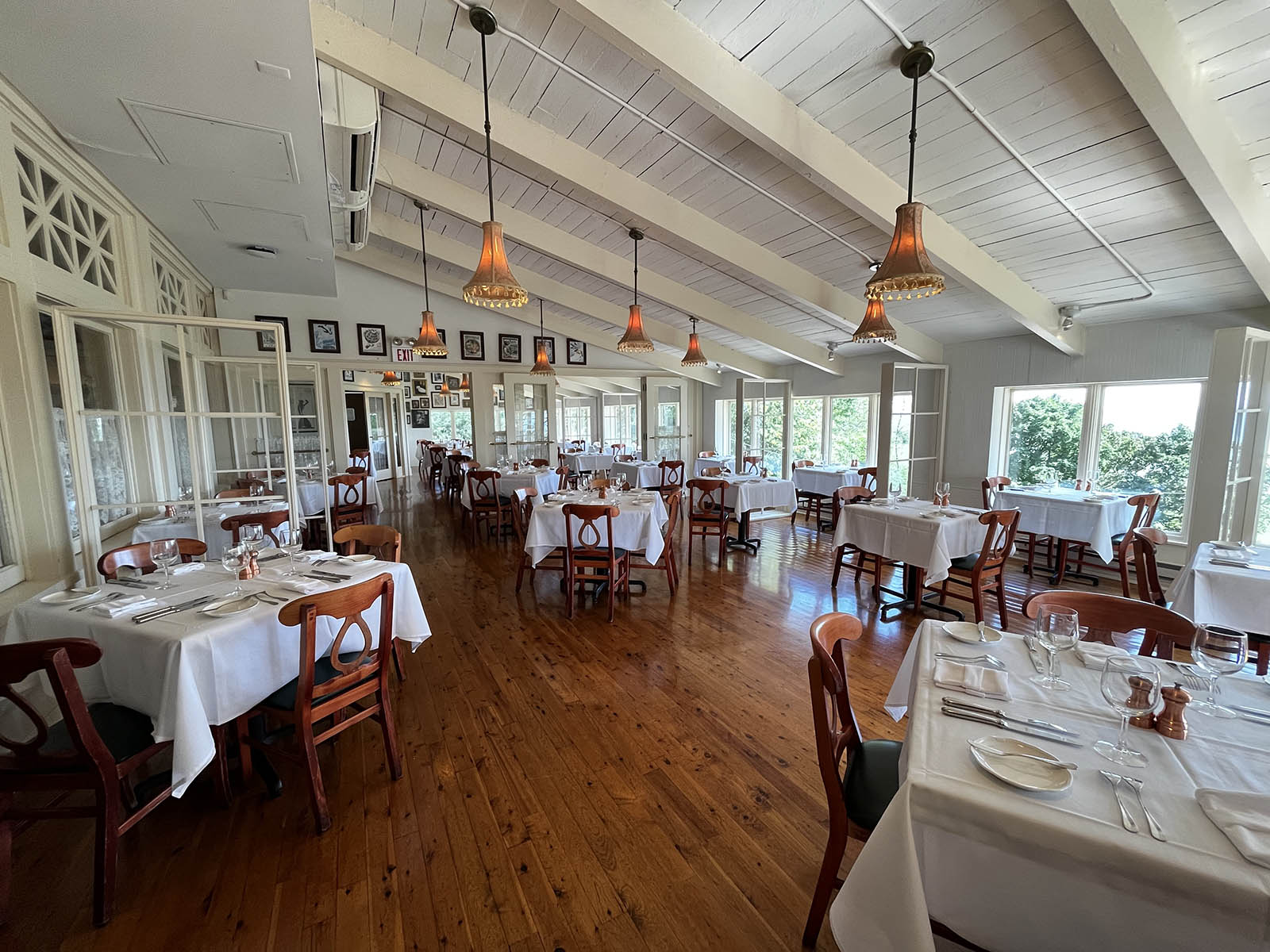 The brothers laid new flooring, built walls, installed an entirely new kitchen and line, painted and more. Then they hired Mark Weber as chef, and soon after, Adam Siegel as sous chef.
The table settings were basic – one fork, a soup spoon and a dinner knife – and so was the glassware, which was virtually unbreakable and never needed replacing.
"Just compare," says Bartolotta holding up a modest but versatile stemmed glass. "This is a wine glass, which is the universal glass for wine. White wine, red wine and water: one glass.
"Now," he says, approaching a table lined with a variety of shapes and sizes of Riedel crystal glassware. "This just shows you how we evolved with the restaurant from back in the day. I mean it's a pretty big difference. Over the years we've elevated."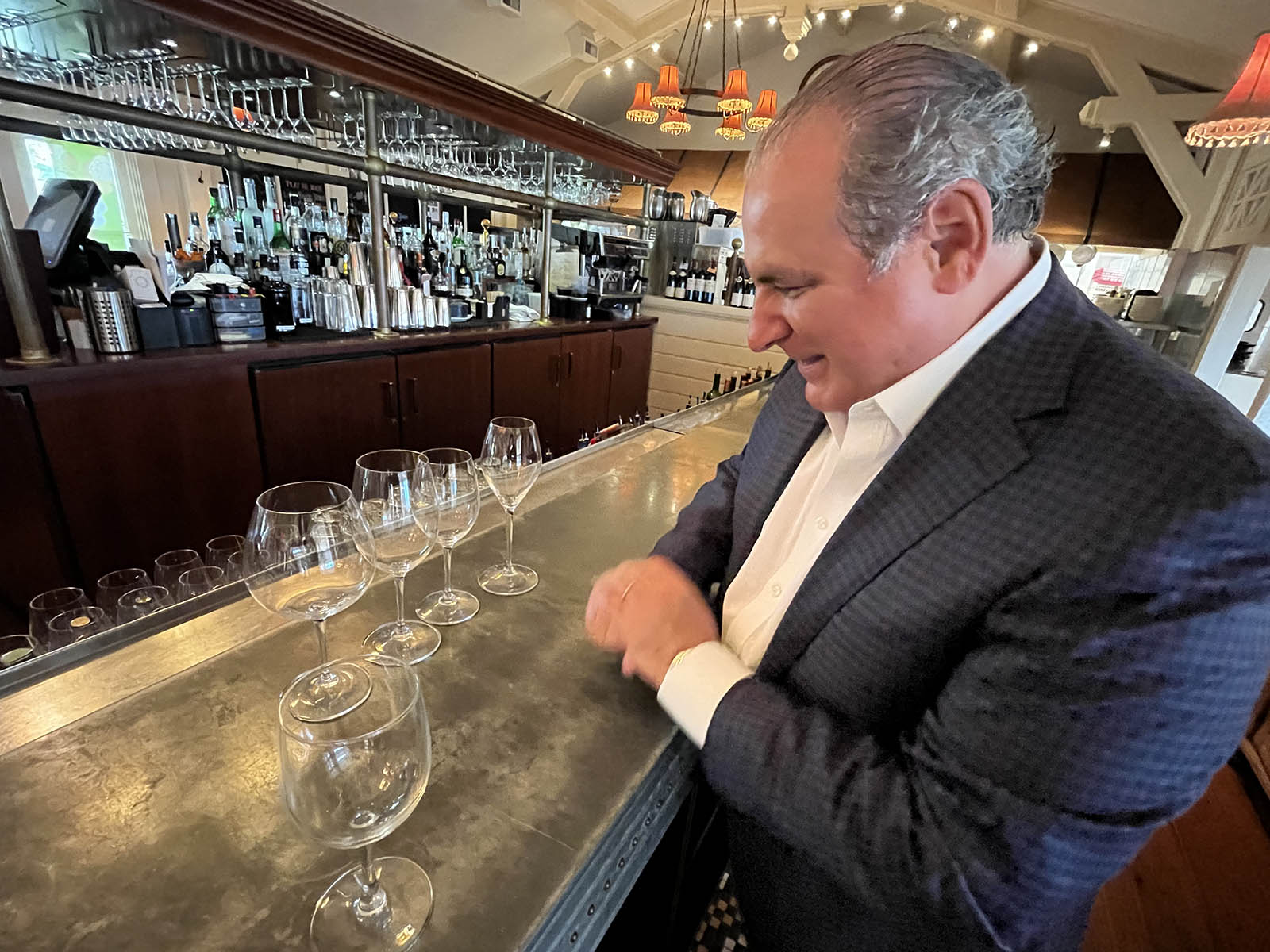 When it came time to decorate, the brothers had already spent $1.2 million. But they needed something on the walls.
The result is what you still see today: a mix of classic French posters, Parisian scenes, reproductions of Impressionist paintings. But this part wasn't Knauer's work, it was the Brothers Bartolotta.
"We ran out of money and now we're like, 'how are we going to decorate'," Bartolotta says.
"So we went out and at a used bookstore we found some old books of French posters and French country stuff. We took a razor knife and cut them out and this is our artwork here, he adds, looking around the dining room.
Approaching a group of framed images above the doorway that separates the two areas in the former porch – with the view out over the lake – Bartolotta adds, "and then as we're hanging them and my brother's screwing them in – of course he didn't use a level, you can see – the best part was, this is just Joe, he says to me, 'You think anybody's going to notice I put one upside down?'"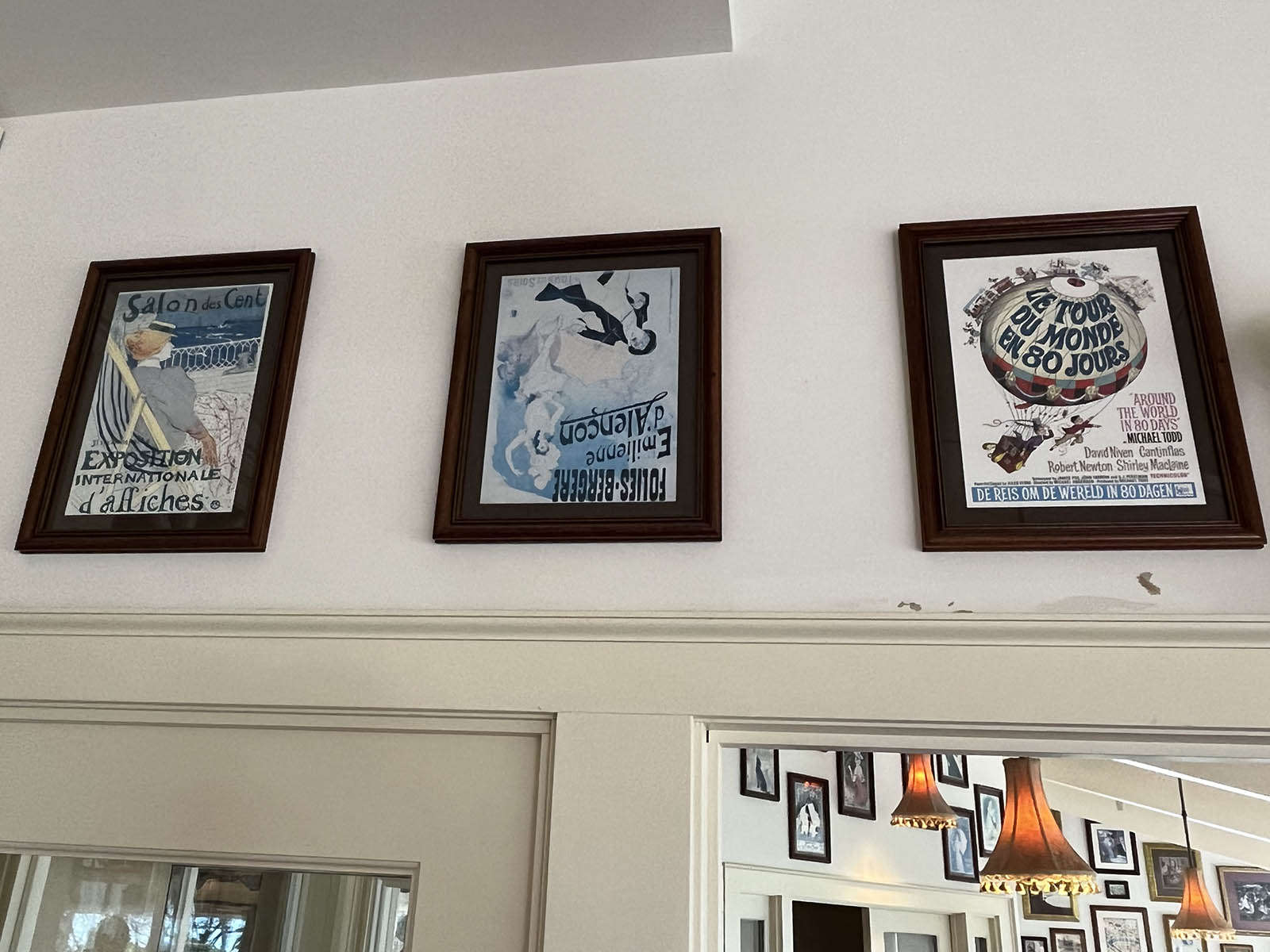 We share a laugh and Bartolotta adds, "and this restaurant continues to get chosen as one of the most romantic restaurants in the city year after year after year."
And so, Bartolotta Restaurants started on a long path of only occasionally repeating itself: following this French bistro with a steakhouse, a pizzeria, an elevated American restaurant, a seafood place, a supper club.
"Probably not the best strategic scalable business model," says Bartolotta. "Most people who own Capital Grilles, they want to own 20 of them. There's scalability in the concept. But the reality is we knew at that moment that maybe Milwaukee wasn't big enough to do multiple Italian restaurants that were similar."
A little history
Lake Park is famously the work of pioneer landscape architect Olmsted, who drew plans for it, plus Riverside Park, Newberry Boulevard and Washington Park in the early 1890s, when park construction began.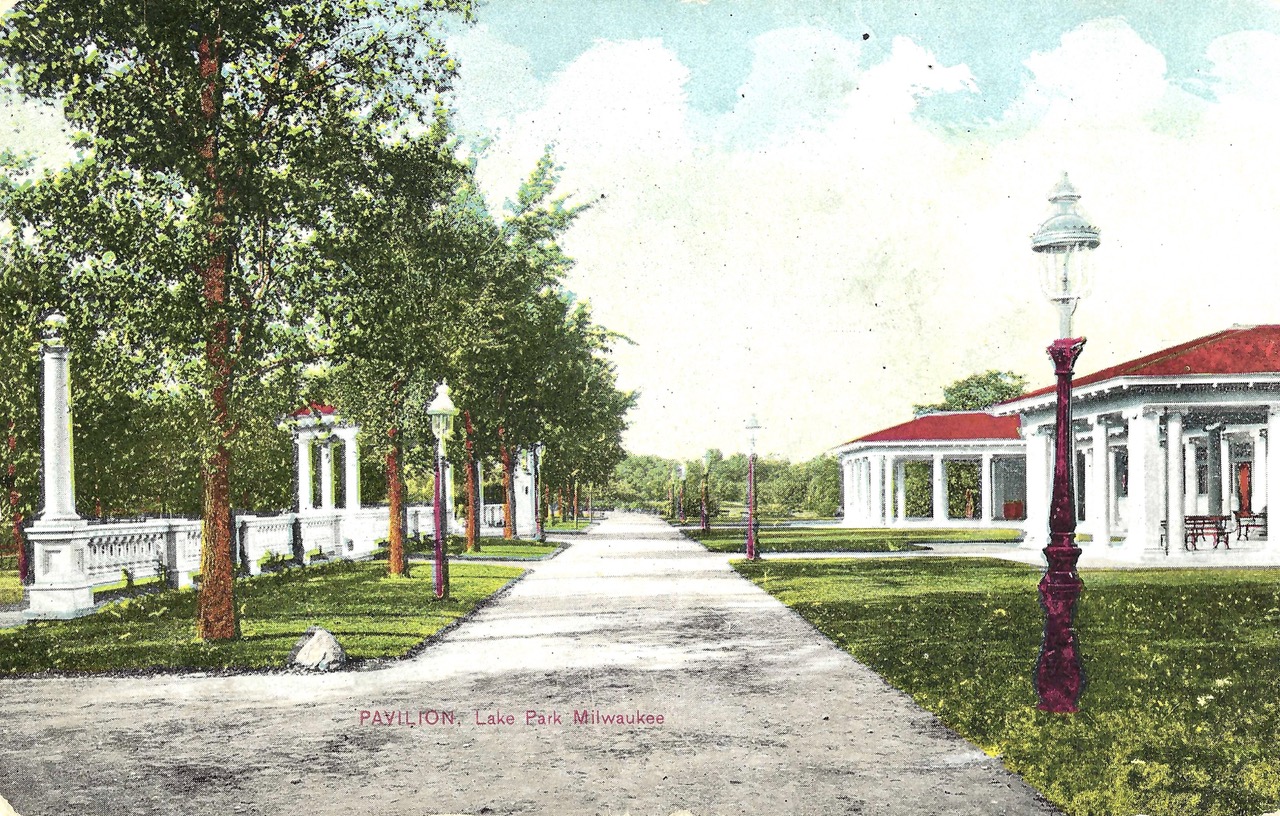 But the pavilion, like the nearby footbridge, which is nearing the completion of a massive overhaul, were designed by Milwaukee's Alfred C. Clas and built a decade later.
Clas – taking inspiration from a plan by Olmsted – designed a single-story pavilion on a U-shaped plan. The building would serve as a place for picnics, restrooms and concessions, with a kitchen and stand on the north end of the building. A small concert pavilion, that looked basically like a gazebo, was also part of the project, though it – and a balustrade – were taken down in 1954.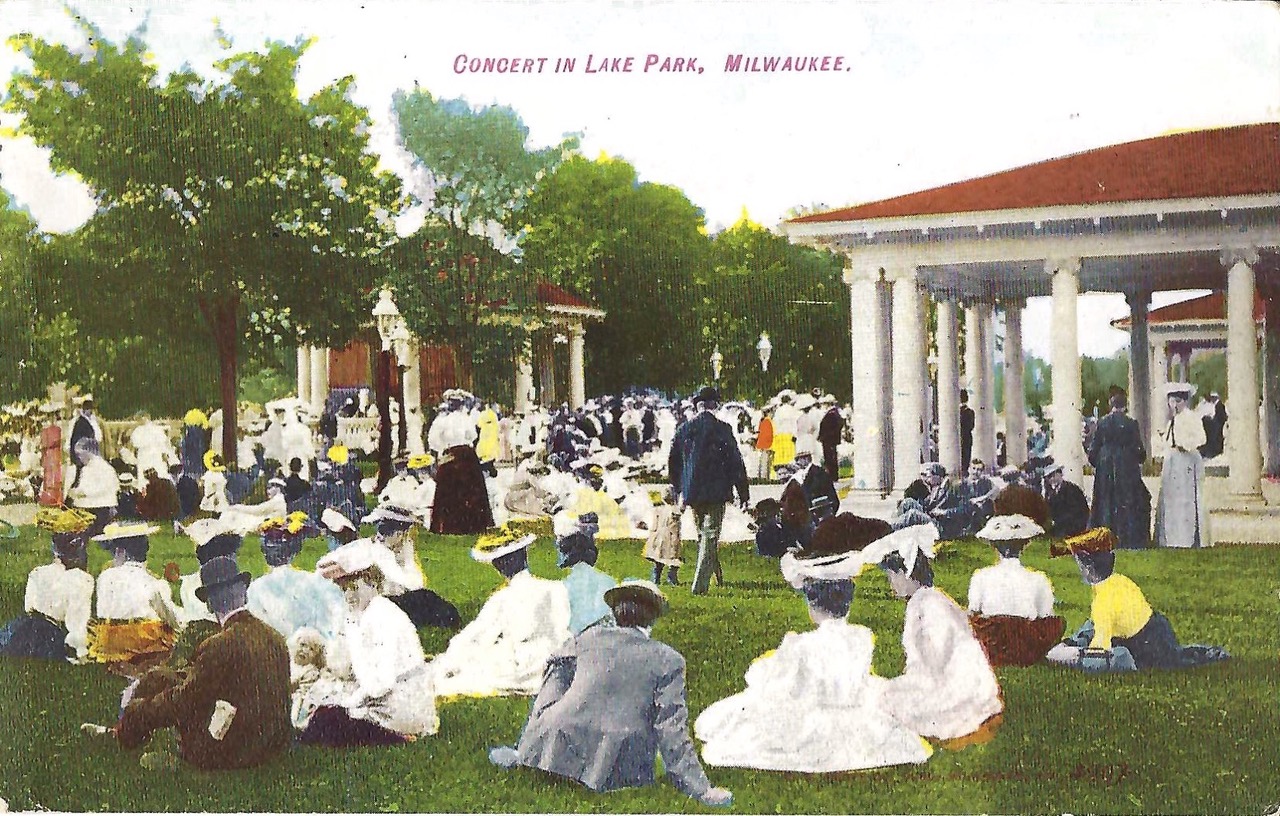 "The building has Neoclassical design ideals included two hip roof projecting wings supported by Corinthian columns," notes the Wisconsin Historical Society's architectural inventory. "Windows are replacement double-hung and nine-light. The building is clad in horizontal wood siding and stucco. The pavilion features decorative dentil work and overhanging eaves with exposed rafter ends."
The Milwaukee Park Board of Commissioners began soliciting bids to construct a pavilion in early 1902, but didn't like the two that it received.
"The park board this afternoon received bids for the Lake Park pavilion," the Journal reported in mid-April. "The prices asked were several thousand dollars above what was expected, (so) the board decided to advertise, asking for separate bids from carpenters, masons, plumbers, etc. instead of bids for the entire work."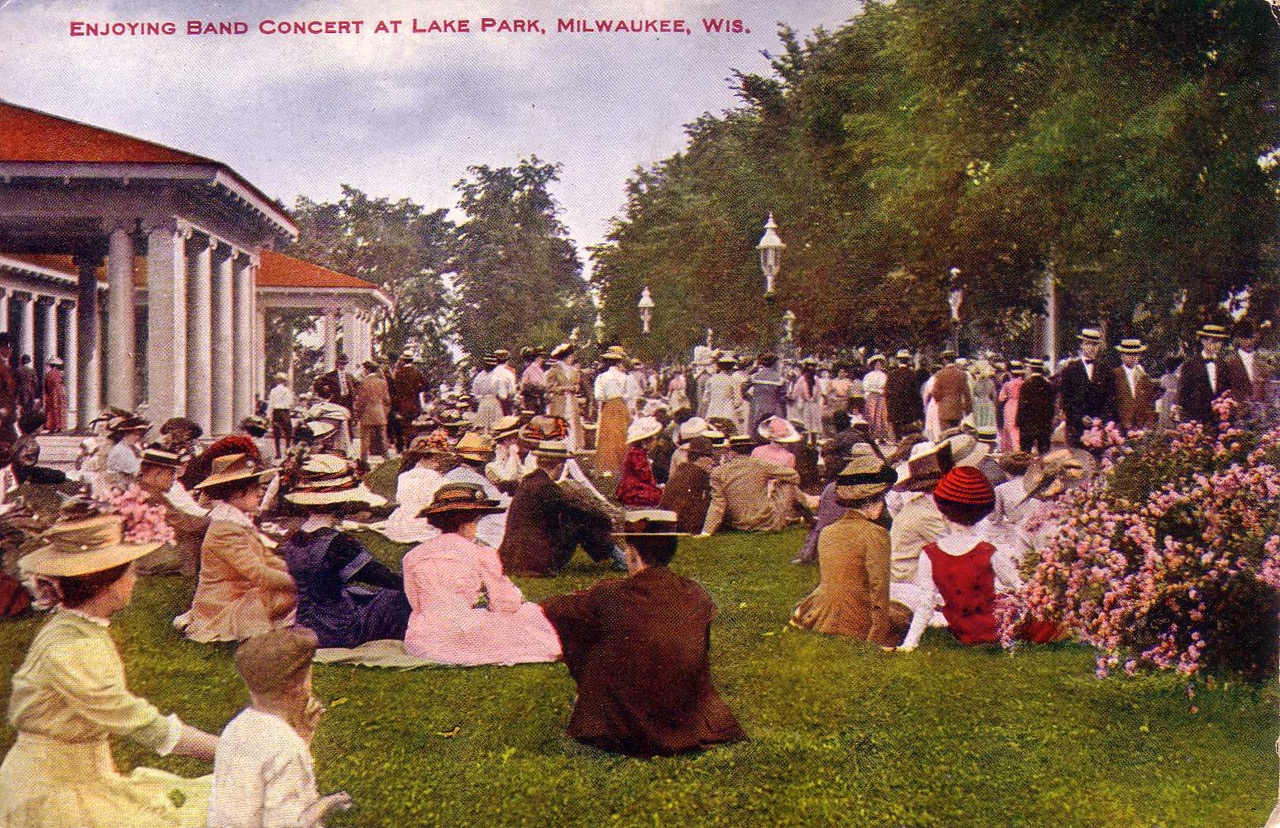 Considering the two contractor bids were $18 apart – $13,468 vs. $13,450 – it sounds as though the board's expectations may have been unrealistic.
The new approach, however, must have been successful because by June, the board appropriated $5,000 to build the foundation.
A look at the city's 1903 finances shows a number of payments toward the construction of the pavilion, including $785 to Edwin Vogel for carpentry work, $2,300 to G.F. Stuewe for masonry work on the foundation and $325 to P. Schmidt & Co. for the foundation's cut stone work.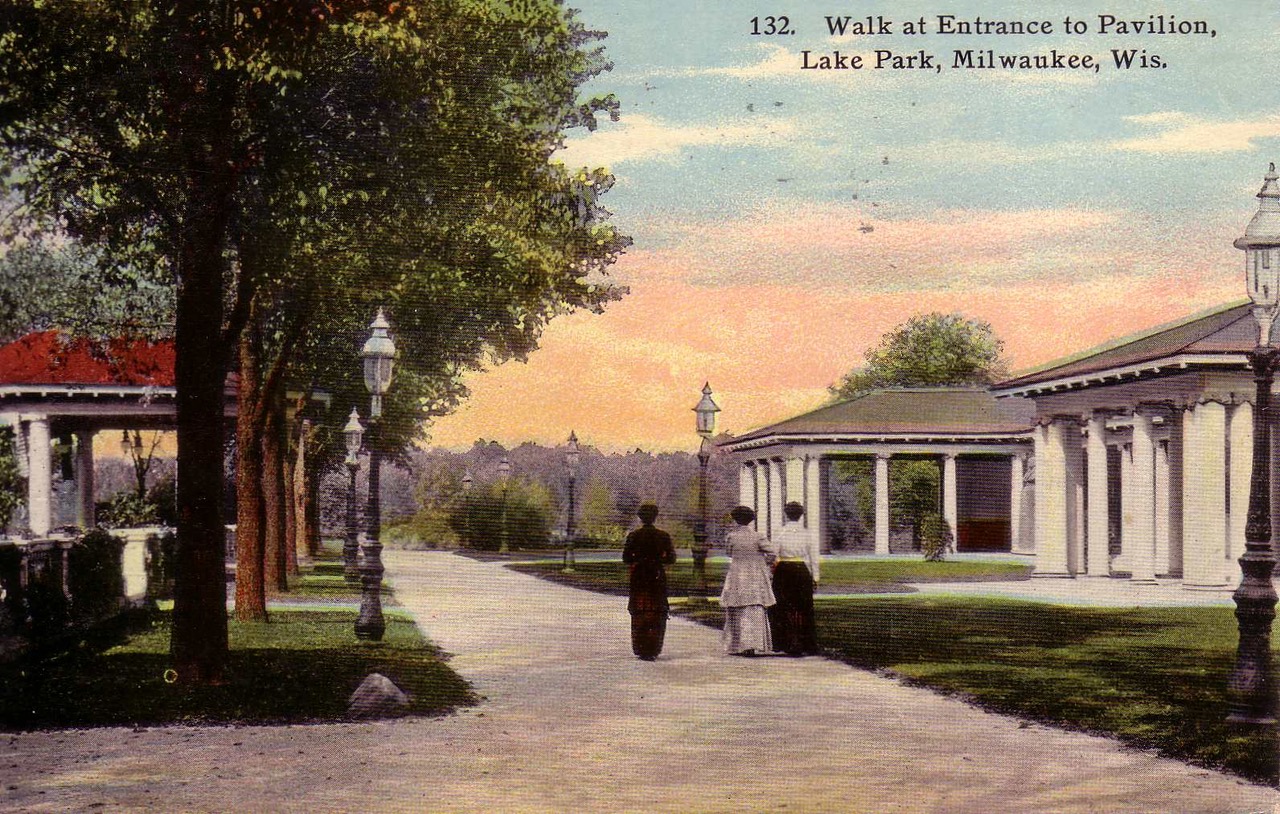 (Incidentally, later reports include fascinating details like the $4.72 that the board spent to light the pavilion basement in 1906, and the $4.50 paid to W.H. Halsey to drain the pipes of the pavilion, which must've been unheated, in preparation for winter.)
In the end, the pavilion would cost $16,000.
At the start of May 1903, the Journal ran a photo of the nearly completed pavilion, calling it an, "airy, roomy shelter for summer visitors.
"The new pavilion at Lake Park is nearly completed, and will add greatly to the pleasure of visitors this summer," the caption said. "It is a long, artistic, rectangular building, on the verge of the steep embankment. Along the front and at each side are promenades and porches where one can have a lake view while listening to the music from the circular bandstand. A long promenade runs also the whole length of the building past the bandstand."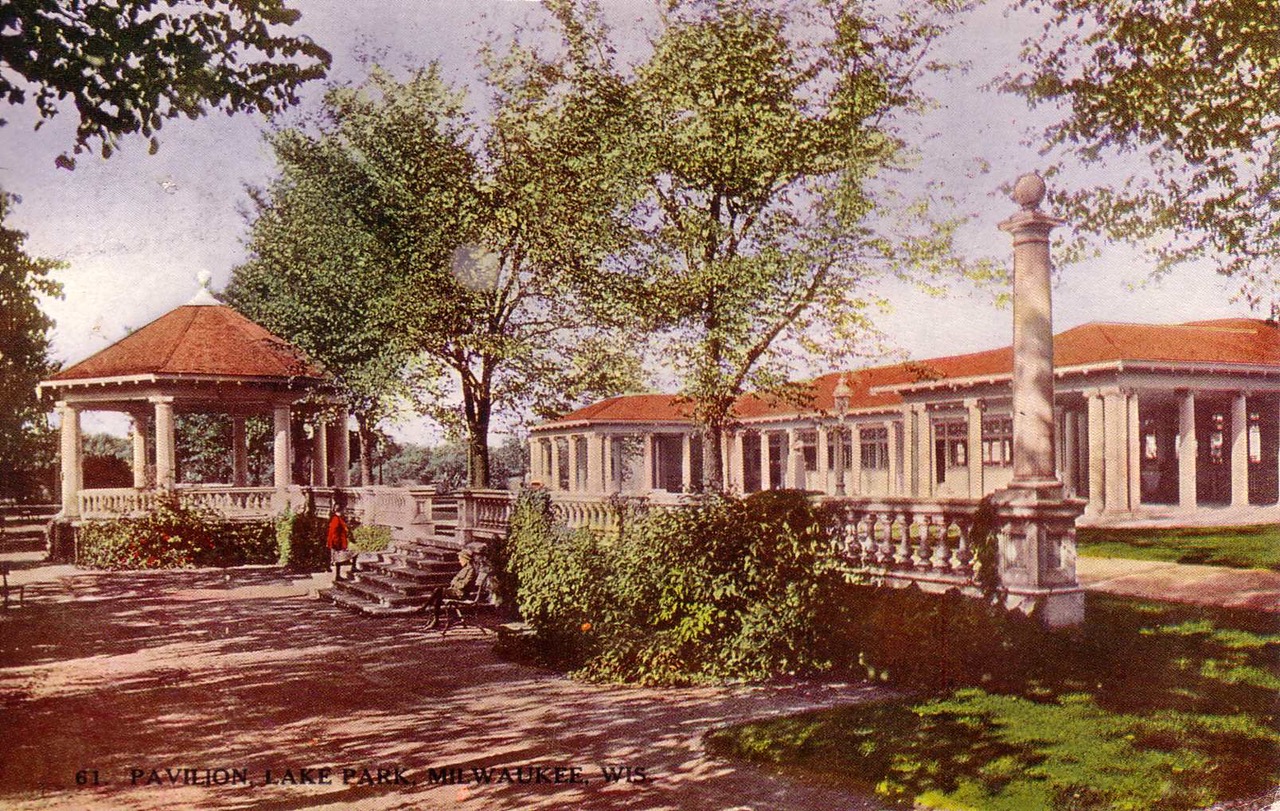 At 3 p.m. on July 11, the pavilion was officially opened and a bust of park commissioner Christian Wahl – who the paper called, the "Father of the Milwaukee park system" – was unveiled between two porticoes of the building. (The bust was later moved to Wahl Park but is being returned to Lake Park.)
Soon, the pavilion was often crowded for concerts and other events, as evidenced by photographs and postcard views depicting picnickers, strollers with parasols and others.
But the work around the pavilion would continue. Clas' bridge was built in 1905 and other improvements in those early years included the same architect's curvaceous 60-foot staircase from the pavilion down to the water in 1908.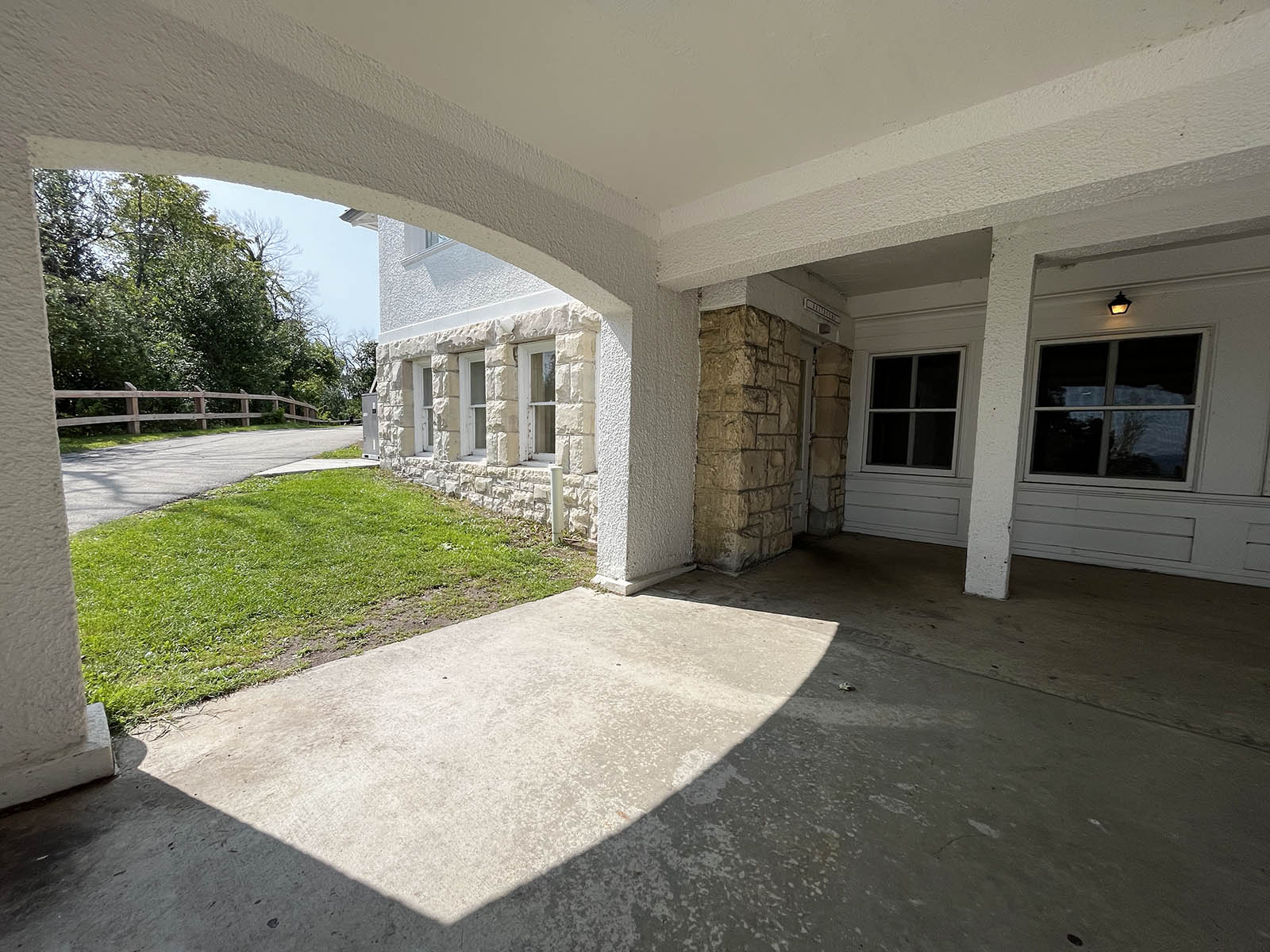 "The principal improvement made in this park (in 1908) was the construction of the monumental stairway, leading from the top of the bluff back of the pavilion down to the level of the stadium," noted a park report.
"At this point the stairway meets the promenade running south to the circular bank of seats at the north end of the stadium (now the cinder track and soccer pitch). The entire work is of reinforced concrete, surmounted by a cast stone balustrade; the style of construction is Italian."
In 1916, the pavilion got a porch addition and the following year, the entire basement, according to the commissioners' report, "was reconstructed and suitable and up-to-date comfort stations installed therein. The building was equipped with electric lighting, as was also the bandstand."
The porch on the east side of the building was later enclosed and is now the Lake Park Bistro dining room.
Over the years, especially after the removal of the bandstand, concerts of all kinds were held in the pavilion. By the 1980s that included everything from the Milwaukee Mandolin Orchestra, the R&B Cadets, Milwaukee's popular Wild Kingdom and even punk bands like Chicago's Naked Raygun.
In 1988, The Pavilion Restaurant and snack bar opened there and quickly became a popular brunch spot.
Other times, the snack bar lured a diverse crowd, according to John Hushek, who served as cook and snack bar operator.
"We get a lot of lawn bowlers, people from UWM – when classes are in session," Hushek told the Journal at the time. "We get a lot of older people. Groups of bird watchers walking through the park stop in for coffee. People from the YMCA day camp."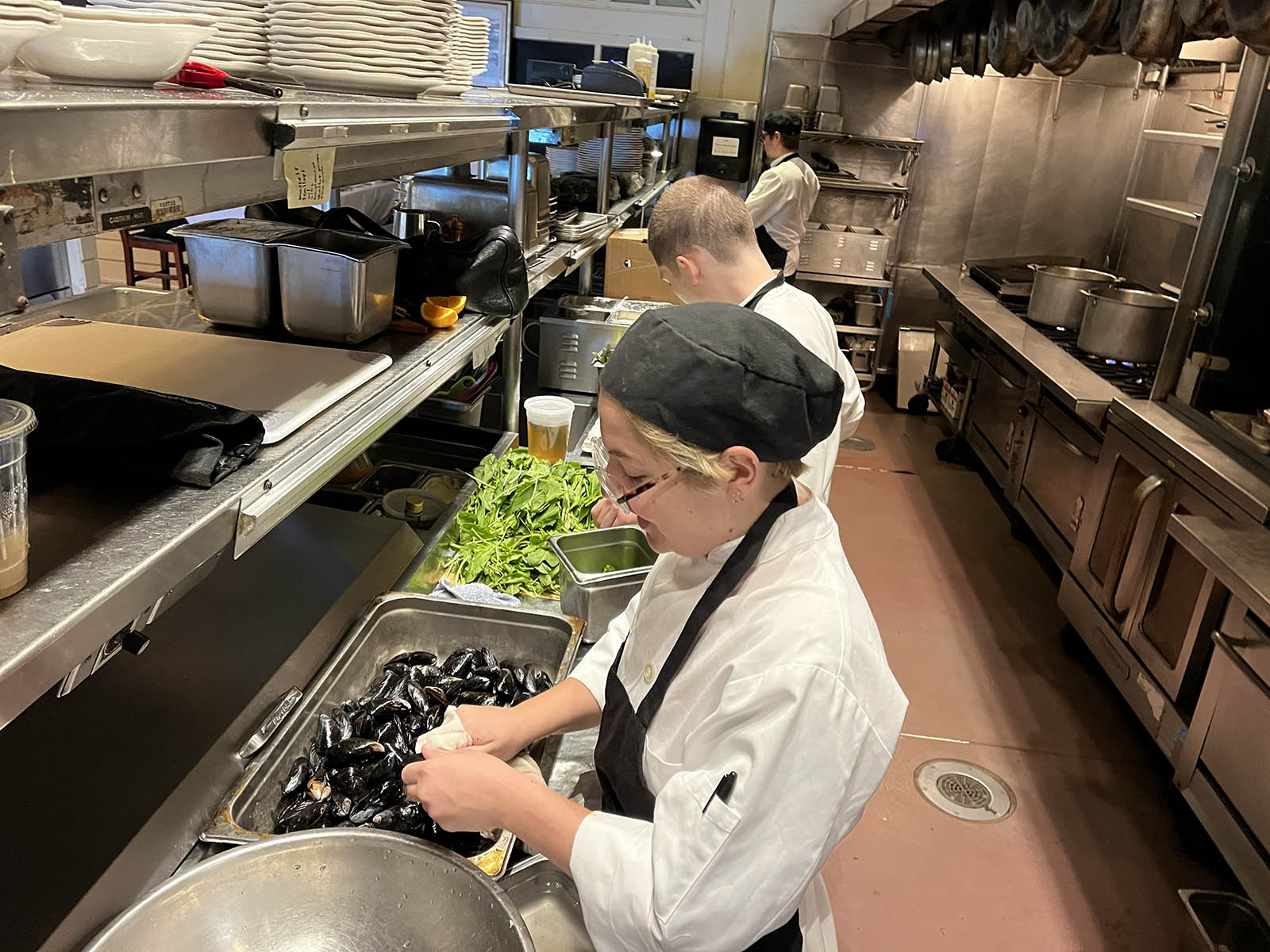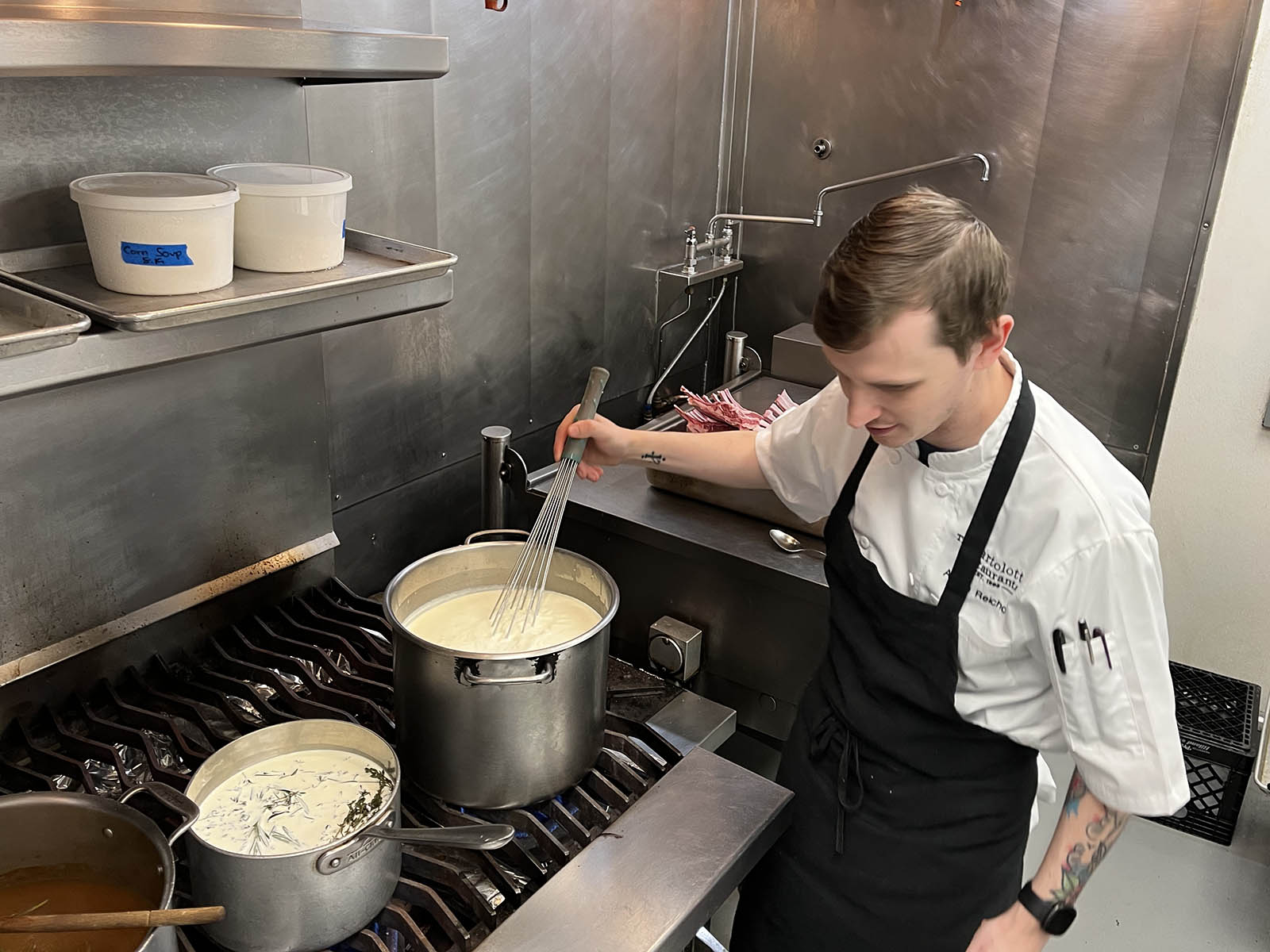 In the same 1988 article, Creative Catering's Hal Puchalski noted that his company had been catering events – about 40 weddings and parties annually – since the late 1970s, with gross annual receipts growing from about $30,000 to about $200,000.
After the Pavilion closed, Bartolotta Restaurant group reached a deal with the County Parks to convert the upper level of the pavilion into a new restaurant and thus was Lake Park Bistro born.
It's hard to believe that soon this French bistro will celebrate its 30th anniversary.
In recent times, the wood bar has been replaced with the zinc-topped version Joe Bartolotta always envisioned for the place and back in the kitchen, the floors are being redone. New chairs are on the way, as are new linens.
Especially exciting to customers is the return of the a la carte menu.
"I'd say 90 percent of the items will be back right away and then the last 10 percent later," promises Paul Bartolotta.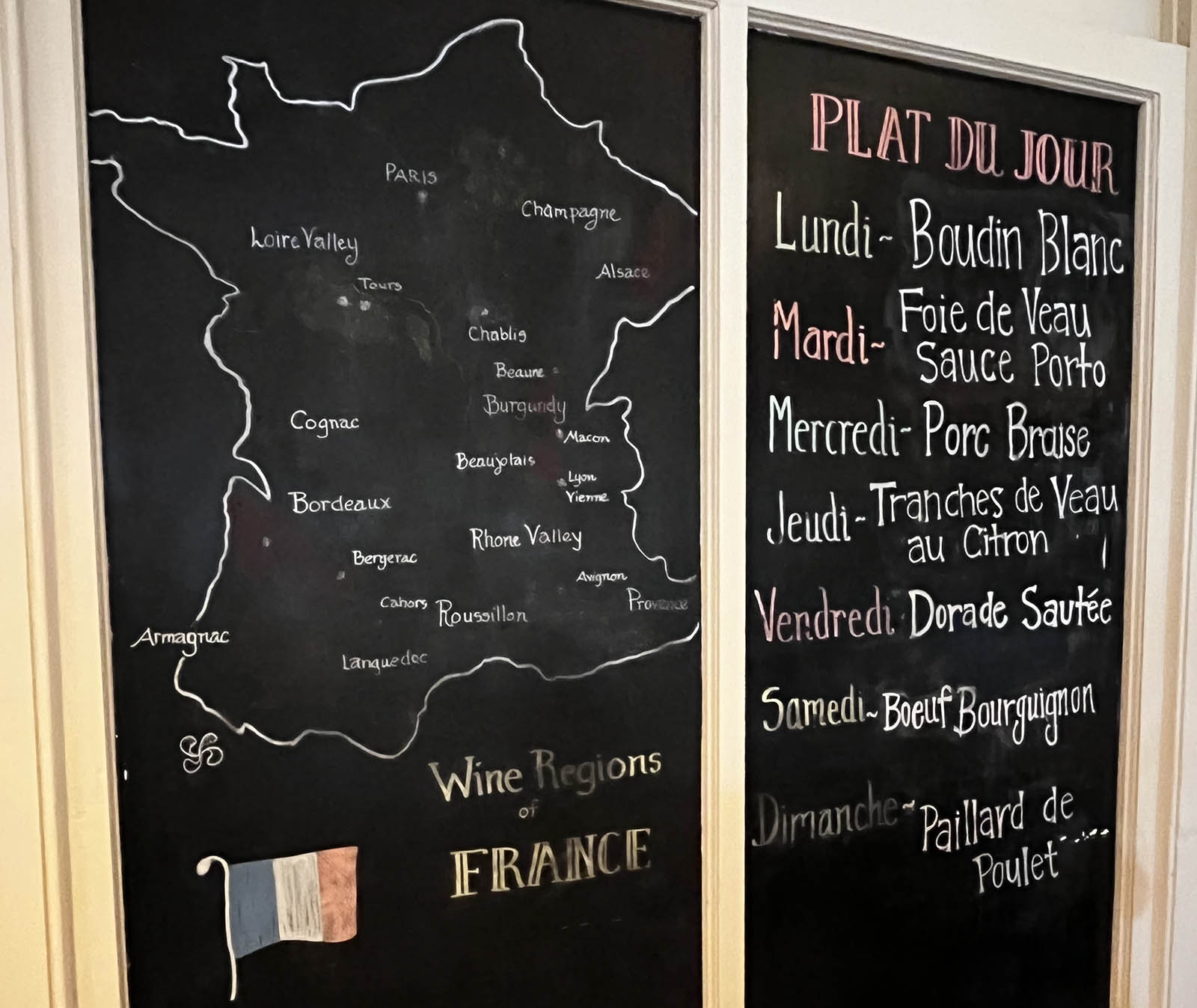 "We get people that come to the bar and say, 'Oh I'm going to have my moules and my terrine and my pate and my escargot and maybe we'll split an entree.' That's great and that'll be back.
"But we're also going to keep some of the haute cuisine menu and the four-course menu because it's been wildly popular for people that are foodies or people that are here for a special occasion and want more."
Born in Brooklyn, N.Y., where he lived until he was 17, Bobby received his BA-Mass Communications from UWM in 1989 and has lived in Walker's Point, Bay View, Enderis Park, South Milwaukee and on the East Side.
He has published three non-fiction books in Italy – including one about an event in Milwaukee history, which was published in the U.S. in autumn 2010. Four more books, all about Milwaukee, have been published by The History Press.
With his most recent band, The Yell Leaders, Bobby released four LPs and had a songs featured in episodes of TV's "Party of Five" and "Dawson's Creek," and films in Japan, South America and the U.S. The Yell Leaders were named the best unsigned band in their region by VH-1 as part of its Rock Across America 1998 Tour. Most recently, the band contributed tracks to a UK vinyl/CD tribute to the Redskins and collaborated on a track with Italian novelist Enrico Remmert.
He's produced three installments of the "OMCD" series of local music compilations for OnMilwaukee.com and in 2007 produced a CD of Italian music and poetry.
In 2005, he was awarded the City of Asti's (Italy) Journalism Prize for his work focusing on that area. He has also won awards from the Milwaukee Press Club.
He can be heard weekly on 88Nine Radio Milwaukee talking about his "Urban Spelunking" series of stories.