Last year, Johanna O'Boyle opened a tree care business, Ursa Minor. Her service offers health consultations, pruning, removals and planting.
Ursa is also one of the only woman owned and operated tree care businesses in the area.
"Tree care is heavily male dominated, and while there's a decent amount of couple-owned businesses, most of them have the female counterpart doing the management/business side of things and the male doing the actual work," says O'Boyle. "I do both."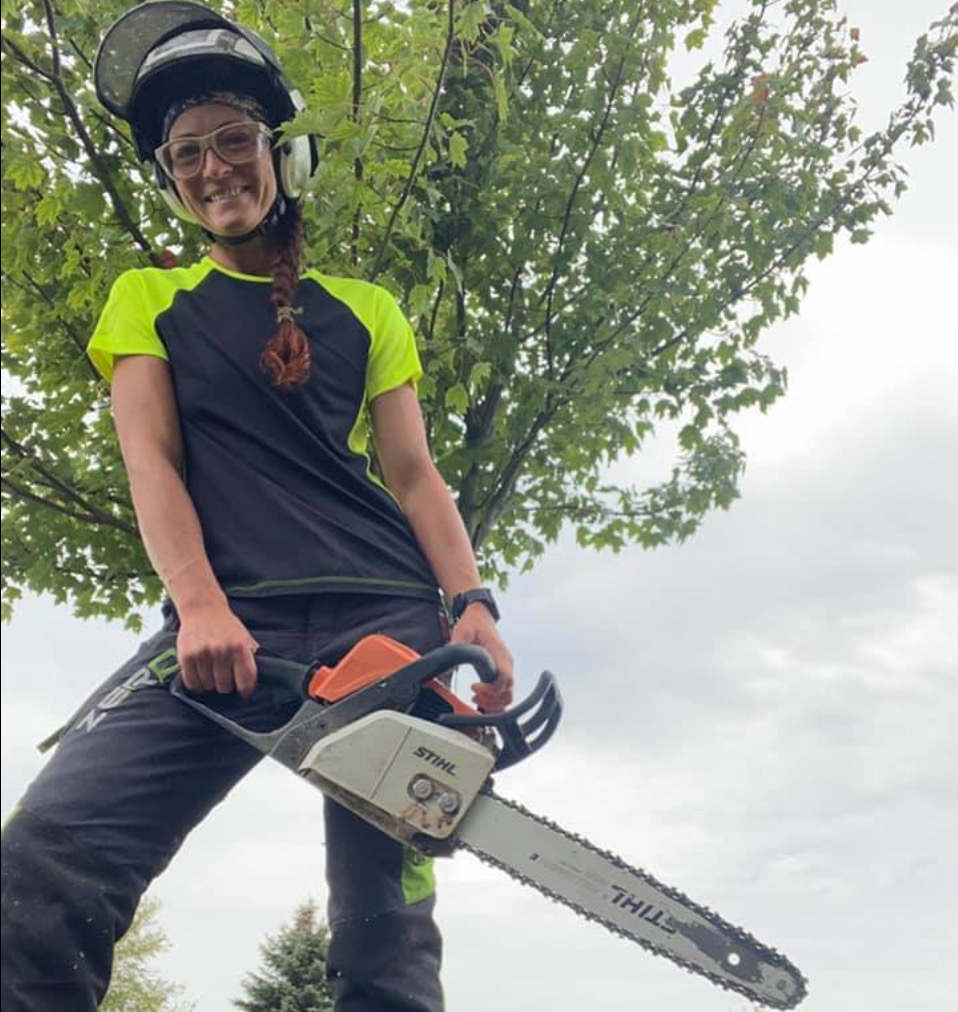 Through her work, O'Boyle, who is an an ISA Certified Arborist, started in the industry five years ago, but worked outdoors with her family for almost her entire life.
The name "Ursa Minor" comes from a constellation in the Northern Sky that's known as "little bear."
"I named my company this because I liked the idea of being a small but strong creature who's comfortable being in nature," says O'Boyle.
O'Boyle takes a sustainable approach and often encourages clients to keep trees rather than have them removed even though she would make more money if they did.
But for O'Boyle, it's truly about the trees.
"There are too many companies out there who aren't educated enough to understand how to make a tree safe so they simply tell the client to cut it down," says O'Boyle. "I'm into helping people preserve trees."
When O'Boyle must remove a tree she reuses the wood chips and logs for other projects.
"Wood chips go to my yard to improve the soil. Logs typically get used for landscaping, natural play areas or growing edible mushrooms," she says.
To perform her job with the required grace and expertise that's necessary, O'Boyle says she is highly skilled in rope and saddle climbing in many types of trees.
She also specializes in pruning techniques that promote a healthy tree structure and reduce risk to the tree and client.
"I am also able to provide tree assessment, remove invasive species and plant native trees," she says.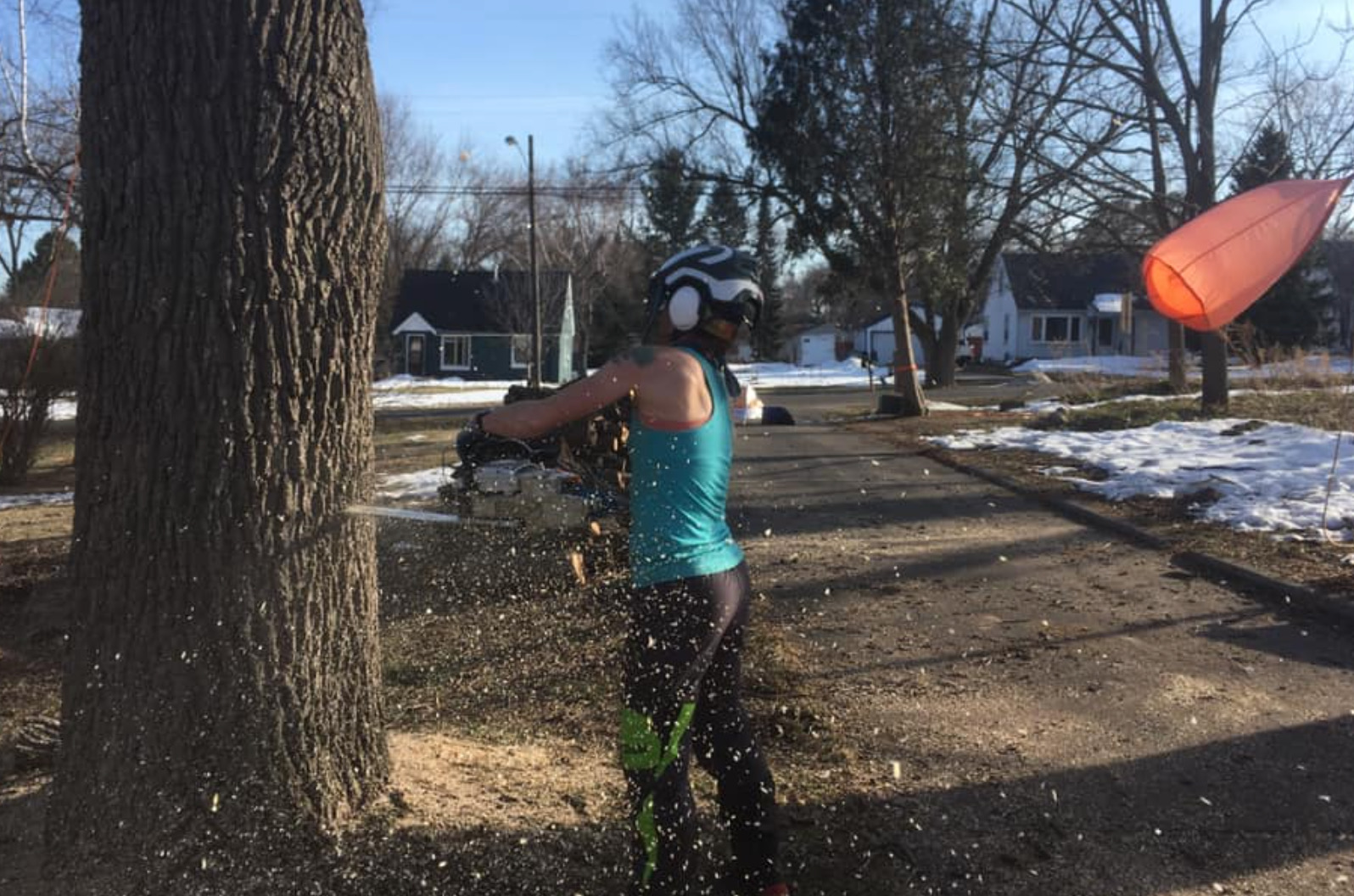 O'Boyle takes climate change seriously and recognizes that many of the tools and types of equipment used in her line of work can produce a lot of emissions.
"We try to offset this in whatever way possible by using battery powdered equipment, recycling logs through landscaping and mushroom inoculation, and utilizing our wood chips for biochar and planting projects," says O'Boyle, an avid biker who often cycles to clients' homes to give estimates.
On her days off, O'Boyle loves to spend time with her daughter, hang out by Lake Michigan, experiment with permaculture and admire the bumblebees in her vegetable garden.
But her livelihood is 100 percent rooted in the happiness of trees.
"I'm extremely passionate about preserving trees and educating people on the benefits of the urban forest," she says. "Owning this businees challenges me everyday. Whenever I think I've found something I can't do, this business forces me to believe that I can."

Molly Snyder started writing and publishing her work at the age 10, when her community newspaper printed her poem, "The Unicorn." Since then, she's expanded beyond the subject of mythical creatures and written in many different mediums but, nearest and dearest to her heart, thousands of articles for OnMilwaukee.

Molly is a regular contributor to FOX6 News and numerous radio stations as well as the co-host of "Dandelions: A Podcast For Women." She's received five Milwaukee Press Club Awards, served as the Pfister Narrator and is the Wisconsin State Fair's Celebrity Cream Puff Eating Champion of 2019.