If you were nearly 2,000 years old, you'd need a little work, too.
The nearly 8-foot-tall, two-ton statue of Hermes – aka Mercury, messenger of the gods, son of Zeus – that has graced the arcaded courtyard of Villa Terrace, 2220 N. Terrace Ave., since the museum opened, is believed to date to the first or second century A.D. and has parts that may be even older.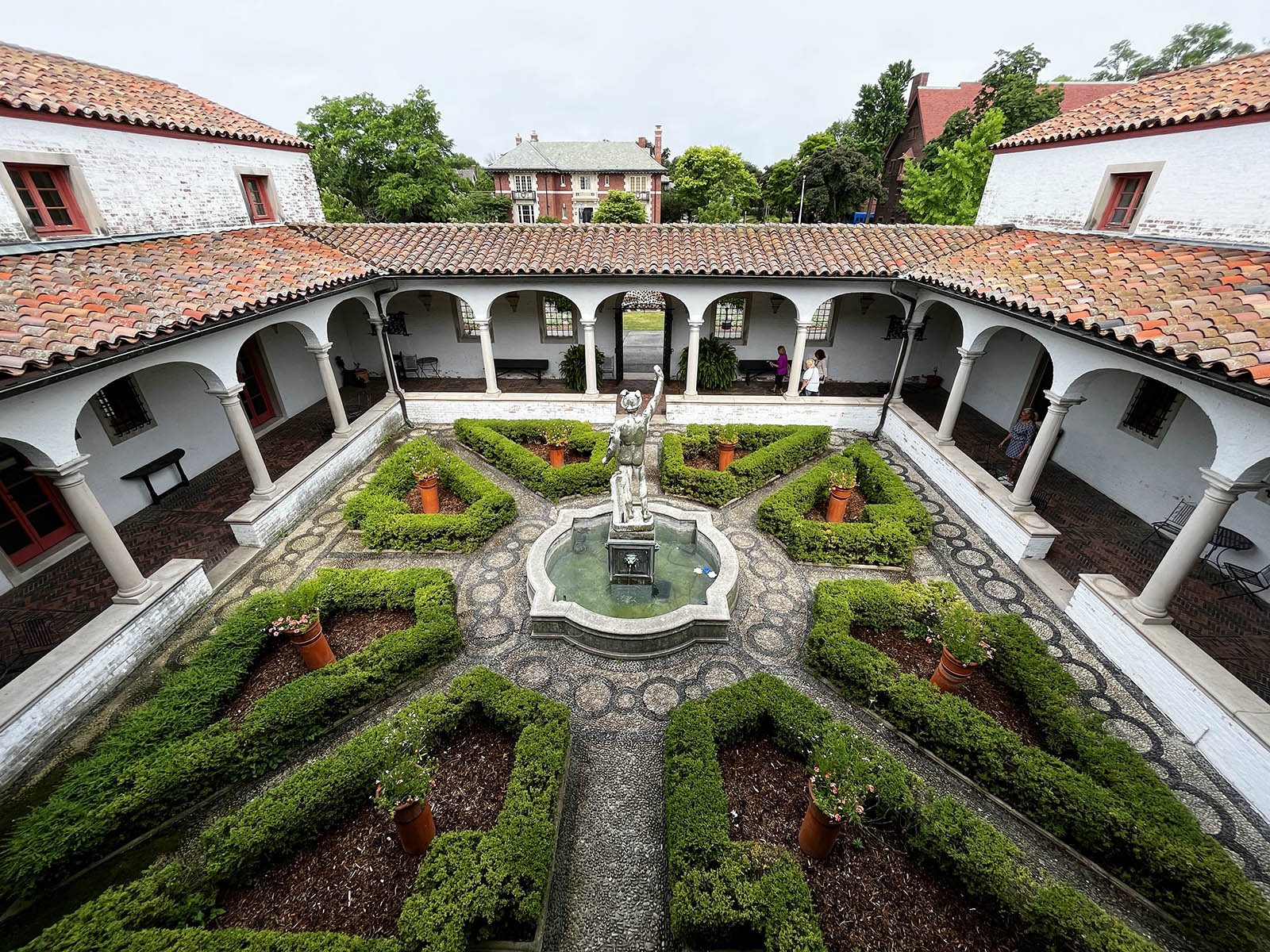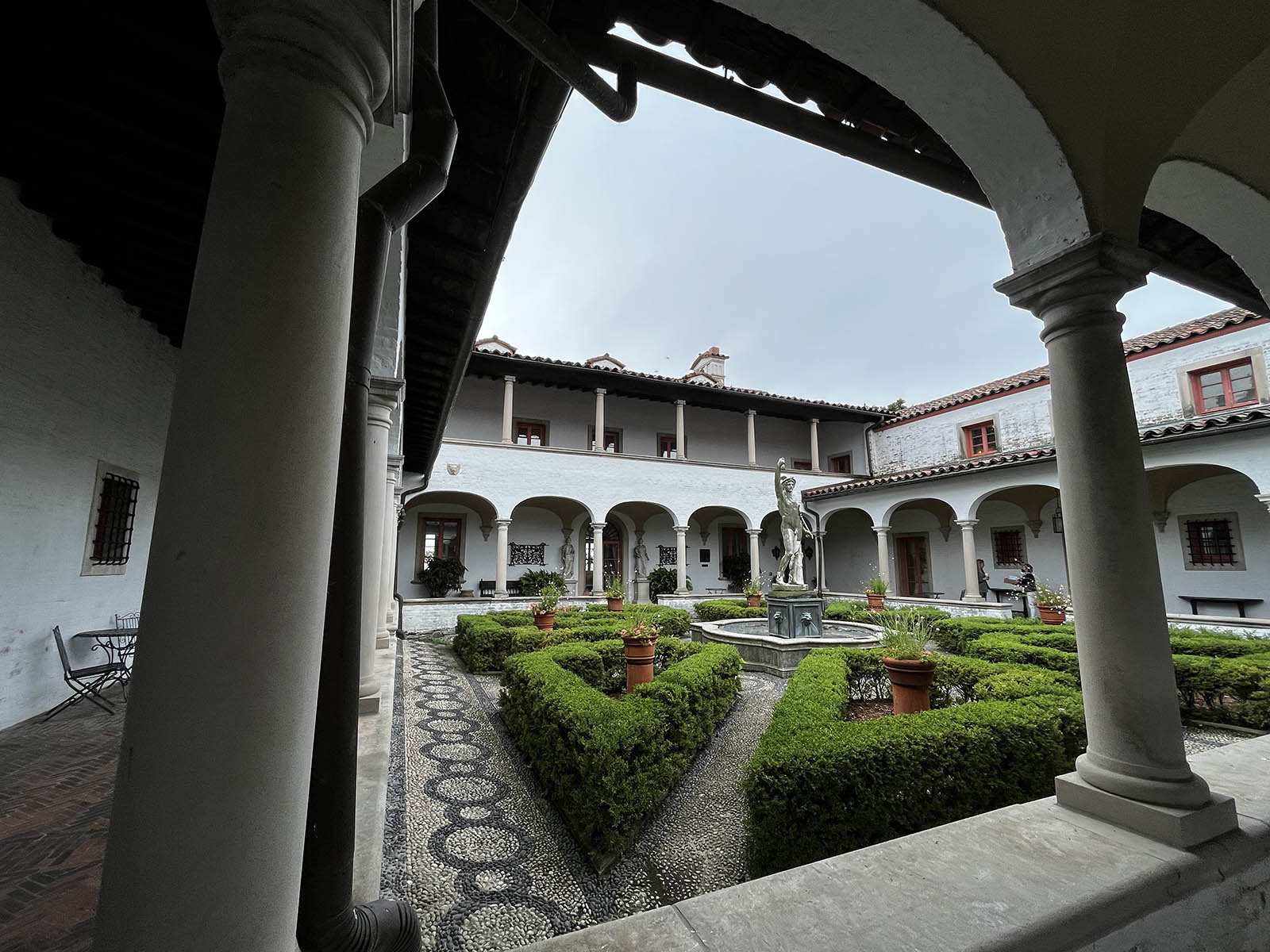 The statue is first on the list of new Villa Terrace Executive Director Jaymee Harvey Willms' list of "pain points" – issues that need to be addressed – at the museum that occupies the 1924 Italian villa-style home designed by architect David Adler for A.O. Smith President Lloyd Smith and his family.
There are cracks in the statue's marble in part due to the deterioration of the cast iron inside that holds the various parts together. "This piece", adds Harvey Willms, "is truly being damaged by Wisconsin weather."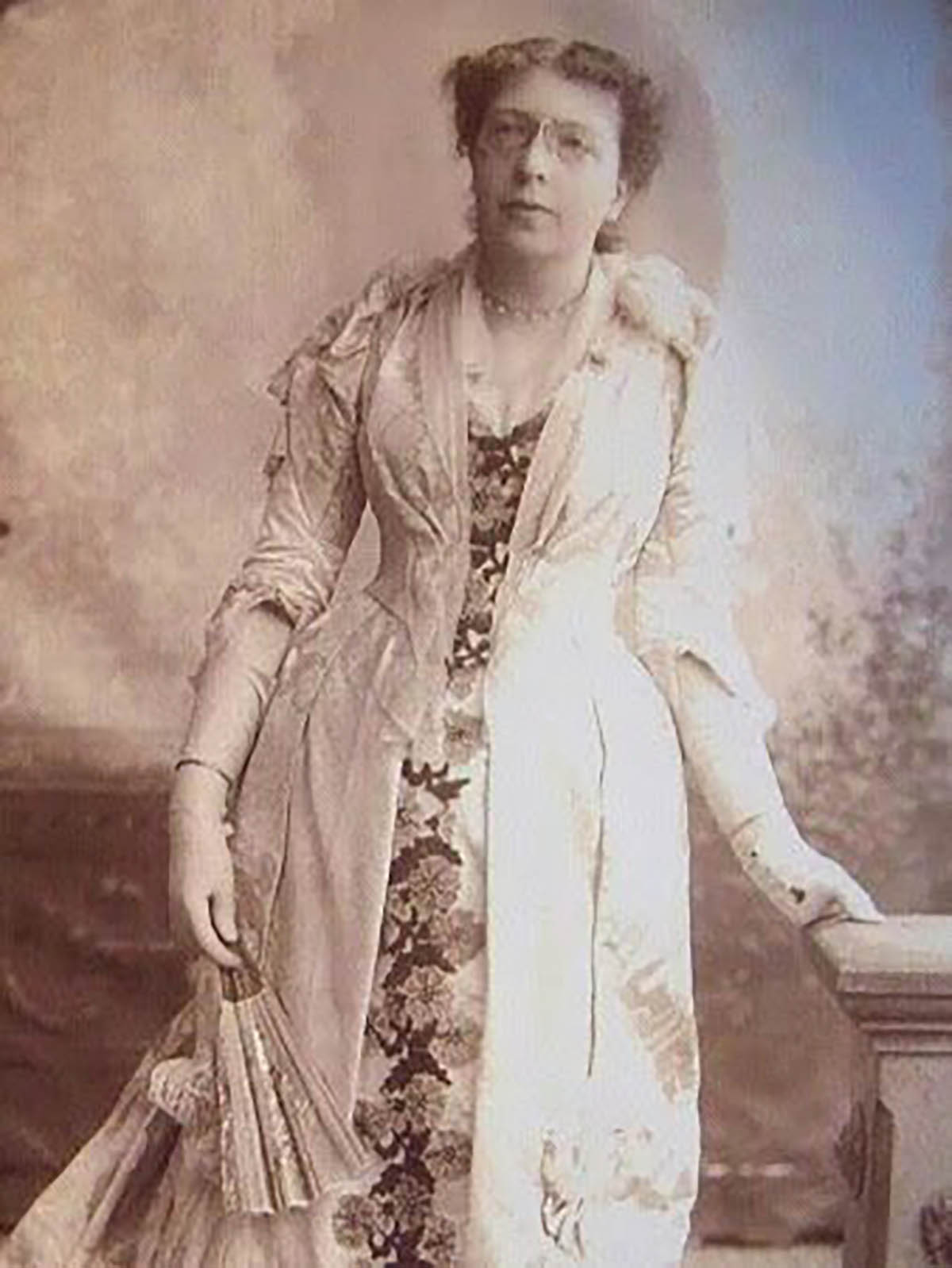 Restored in the 17th century – reportedly by master Italian sculptor Gian Lorenzo Bernini, though without definitive attribution (it may have also been the work of Francois Duquesnoy) – the statue is believed to have been purchased in Italy by American collector Mary Clark Thompson.
It seems likely that Thompson bought Hermes some time after the late 1850s when the main branch of the well-known Giustiniani family came to an end, and brought it back to New York state along with around 30 other works.
Annetta Alexandridis, Associate Professor of Classical Art and Archaeology at Cornell University, told Villa Terrace Assistant Curator and Collections Manager Jenille Junco in an email that the works were initially stored at the Metropolitan Museum of Art in New York when they first arrived in the U.S. and that it's possible some restoration work was undertaken there.
If true, this would mean the purchase was made after 1870, when the museum was founded.
Clark, whose father was elected governor of New York in 1855, married banker and railroad president Frederick Ferris Thompson, who founded First National Bank and Chase National Bank of the City of New York, in 1857.
Hermes was one of four marble statues that Thompson gifted to Williams College, in Williamstown, Massachusetts, in 1906. Mr. Thompson served on the board at Williams – his alma mater – before his death in 1899.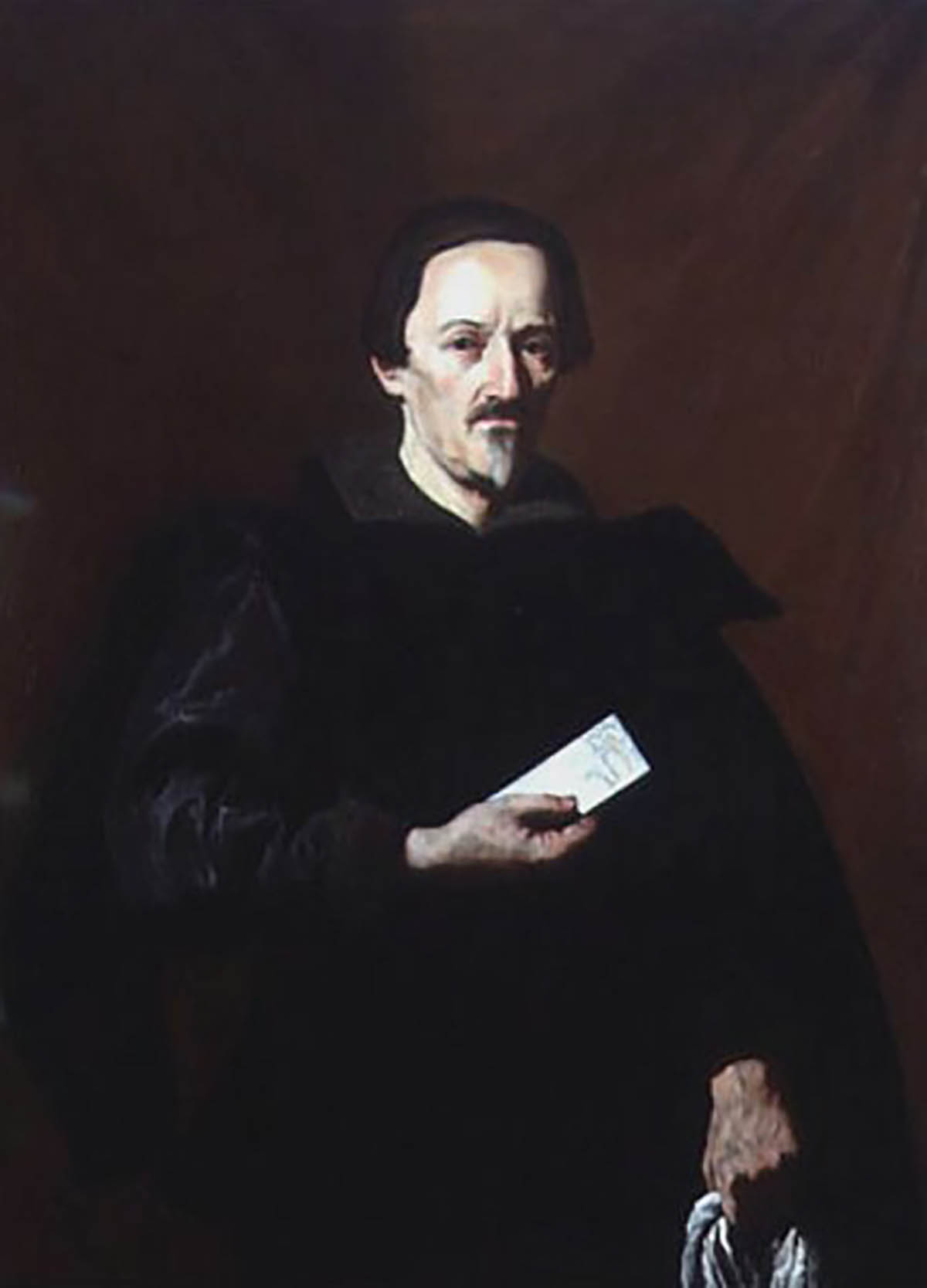 It had previously stood in the Thompsons' garden, according to the late Beth Chapman, a Garden Club member who worked in support of Villa Terrace for many years.
According to Williams College's 1907 president's report, the statues were, "from the famous Giustiniani Collection."
That collection of antiquities was amassed by Italian banker Marquis Vincenzo Giustiniani, who was so powerful that he could count the high-powered Bernini and Duquesnoy among the restorers of the works in his collection. Those works were kept in the family's homes – Palazzo Giustiniani, the Palazzo of Bassano Romano and a pair of villas in Rome – until early in the 19th century when the works were sold off in the face of financial woes.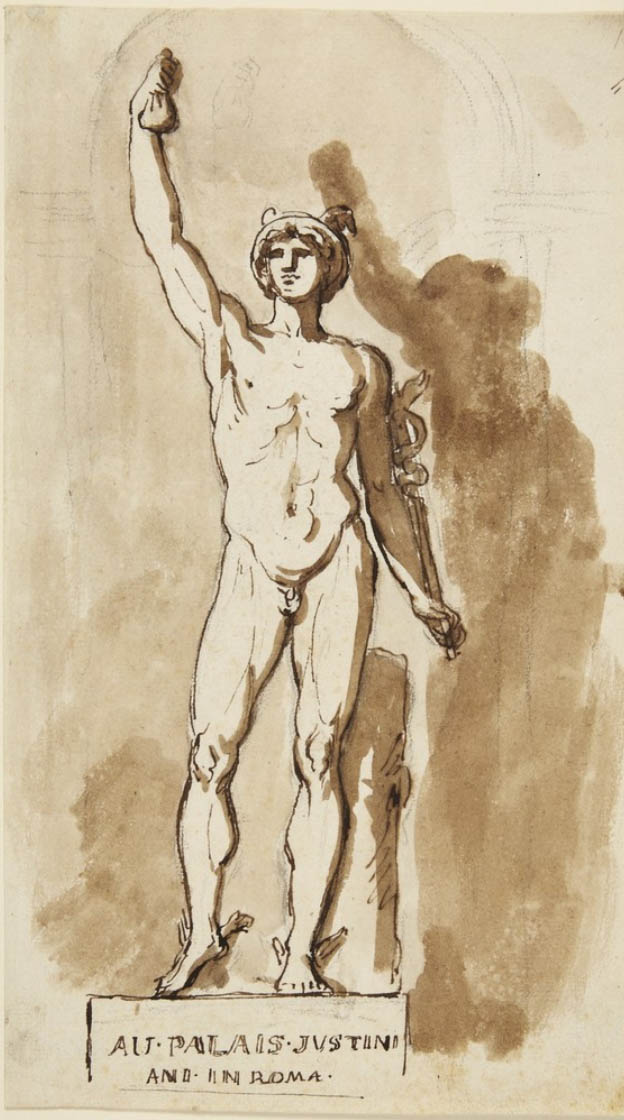 A 1750s pen and ink drawing by French artist Augustin Pajou of what looks like the Milwaukee sculpture is in the collection of the Princeton University Art Museum. It clearly suggests that Villa Terrace's statue stood in the Palazzo Giustiniani, now a government building that contains senate offices and the official residence of the president of the Italian senate in Rome.
Where Giustiniani had acquired the statues is a mystery.
"Except in rare cases the provenance of the (Giustiniani) works is not known," wrote Angela Gallottini in her essay, "Restoration Techniques and Sources for the Statues of the Giustiniani Collection" in the book "History of Restoration of Ancient Stone Sculptures."
"Some had been found by chance on the family's estates; more had probably been purchased on the antiquarian market. A great number of the sculptures, however, were shown to have been restored at the time of Marchese Vincenzo's death."
The four statues Clark donated were deaccessioned by Williams College Museum of Art – though the gift pre-dated the founding of the museum and so the sculptures were actually college property – and sold to Castano Galleries in Boston in 1956, who sold them on later.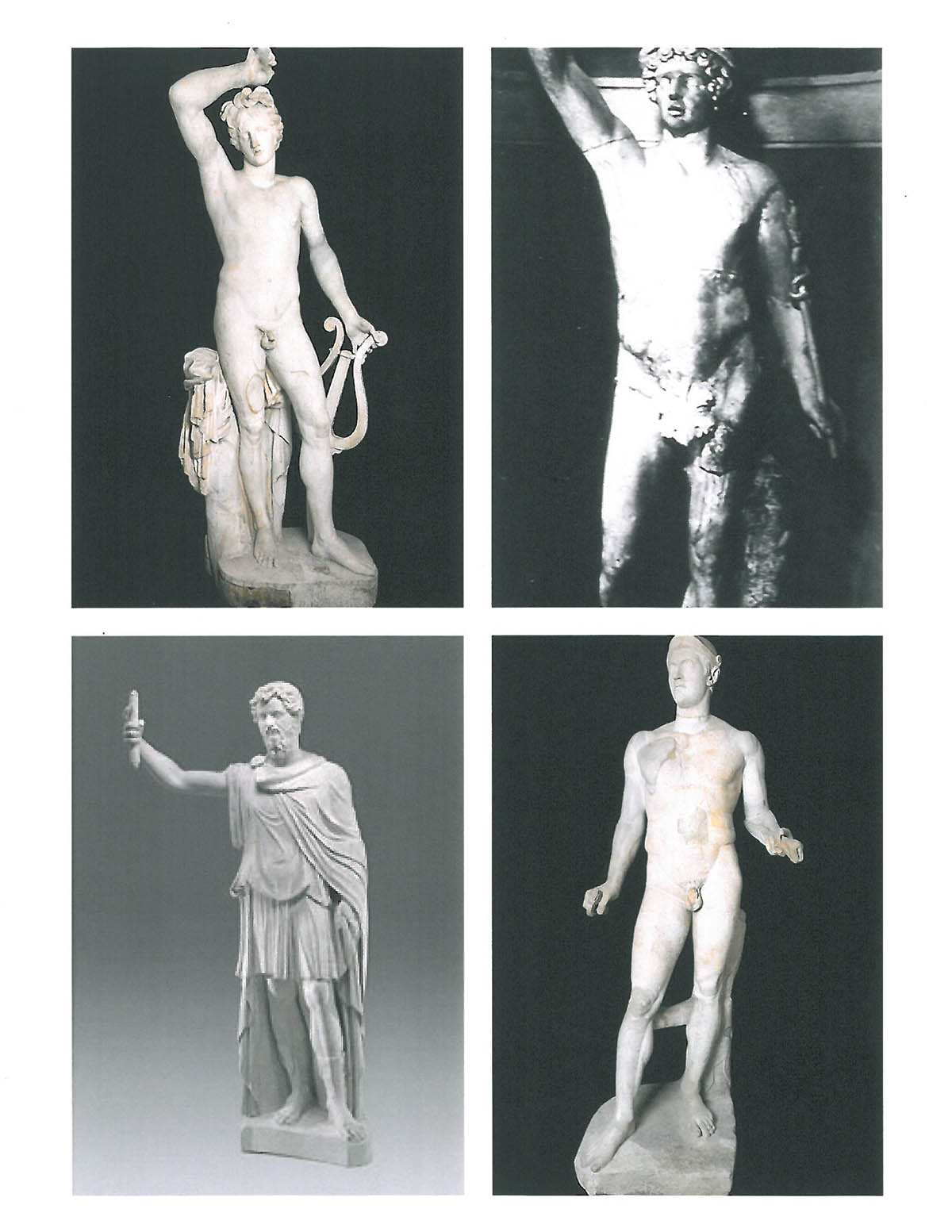 Septimius Severus went to the Virginia Museum of Fine Arts in 1967; and Mars/Ares and Apollo landed at the Chrysler Museum of Art in 1977.
Hermes/Mercury was acquired for $10,000 by the Milwaukee Art Center Garden Club for the then-new Villa Terrace, which opened in 1967 in the Smith house that had been donated the previous year.
Chapman told interviewer Zachary Sours that the statue had stood for many years in the Williams College library, and was purchased from the Royal-Athena Galleries in New York, which had perhaps acquired it from Castano.
"Tracy Atkinson was the head of the Milwaukee Art Museum at the time and he wanted to replace the urn in the center of the entrance of the garden," Chapman told Sours. "Where the fountain is now there was an urn that the water just spilled over and went into the pond and then into Lake Michigan.
"It wasn't practical, so Tracy Atkinson wanted a sculpture. I really think that was the place for a sculpture rather than this urn. So, it took a while to find the right sculpture. We finally found one in New York."
According to newspaper reports at the time, the search for the perfect statue took two years.
The statue, which depicts Hermes holding a bag of silver coins in his right hand – a traditional welcoming gift – and the winged staff with a snake called the caduceus in his left, leans against a slender stump that was added as part of the Baroque-period restoration.
Similar stumps appear on statues in the collection that were restored by Duquesnoy.
Hermes was trucked to Milwaukee and placed atop a two-foot-tall bronze base – with four lion heads that stream water into a tub below – that was designed by Milwaukee artist Dick Wiken.
It was unveiled on Tuesday, July 11, 1967 at a private event.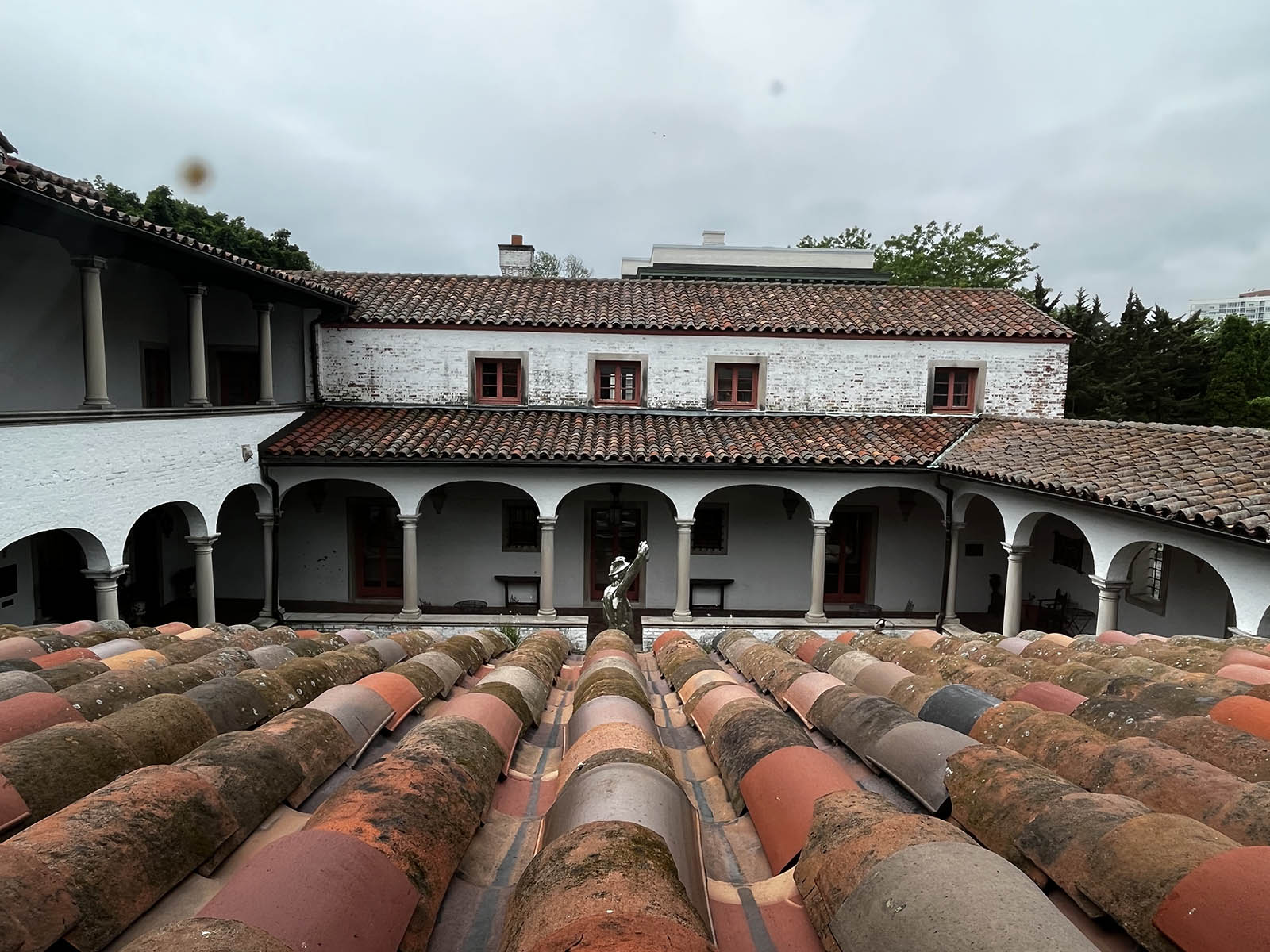 In 2004, the Milwaukee Art Museum deaccessioned six works, including the Hermes, giving them to Villa Terrace.
"Because he is such an interesting piece that has this really incredible story," says Harvey Willms, "and as the oldest sculpture in Wisconsin, I think that the Villa Terrace and Milwaukee really has a chance to do something amazing here."
After having resided outside for so many Wisconsin winters, it comes as no surprise that Hermes needs work.
"He needs a bath," says Harvey Willms. "He needs a Band-Aid. And so the first step here is to get that restoration done (and) get a casting done so we have the option to put him inside. If you look around this incredible Italian villa, of course a Roman statue belongs here. So we need to figure out how to make that happen."
A casting is estimated to cost between $40,000 and $60,000 and would allow the original work to be moved inside and replaced outdoors with the bronze casting.
Estimates for the restoration work vary because of a number of factors, including whether or not he's restored in place – which would limit the amount and type of work that could be done – or off-site.
"We have different quotes with those options," says Harvey Willms. "Restoration on site doesn't have as much longevity, because it doesn't include replacing that iron work, which is the most significant challenge. And that can last him for probably another 50 to 100 years. But I think that's passing the buck a little bit.
"The highest quotes come from an artisan in Chicago and another one in Italy who would take him back to their studio and do full restoration: the marble, replace the iron work, maybe make some of those cracks go away, the ones that aren't very intentional, and also clean them up and make sure that he can survive another 2000 years."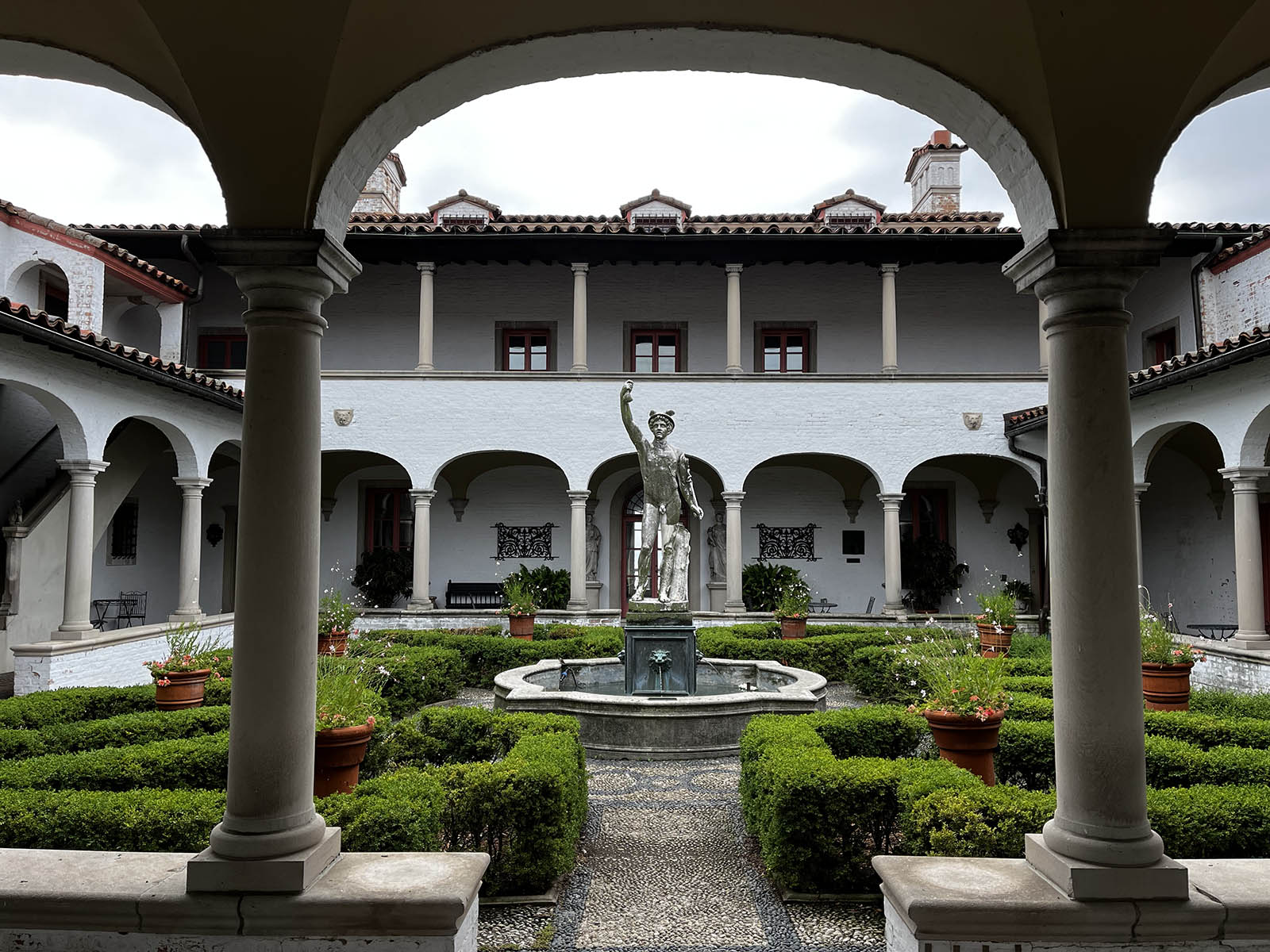 But what happens in the end is dependent on fundraising. Harvey Willms hopes to raise enough to at least get the casting done and move the statue indoors away from the weather, which was acknowledged as a potential threat before the sculpture was even unveiled in 1967.
"Plans are for the statue to stand unprotected in the courtyard," wrote the Milwaukee Sentinel on July 10, 1967. "Should the weather appear to be destructive, the statue will be covered during the winter."
"Out of the weather is my personal goal," says Harvey Willms. "As an art history major it's hard and emotionally taxing to worry about him."
There are currently two $15,000 matching grants, so if Villa Terrace can raise $30,000 it will have double that amount to get started. Those matching grants were promised in honor of the late Chapman, who was instrumental in securing the statue in the first place.
"Beth was a real protector of the Villa Terrace and its garden," says Harvey Willms. "So we're really excited that Beth's hard work in life has led to her legacy being continuing to make this place an incredible spot for Milwaukeeans to come."
To help fund the work, Friends of Villa Terrace has organized "A Night of Wine & Roses," a biennial Gala in the Garden event held Saturday, July 23, from 5:30 to 11 p.m.
In addition to a wine tasting with Waterford Wines, a seated dinner by Shully's, and live music by Mark Davis and the Eddie Butts Band, there will also be live and silent auctions.
Tickets are $400 per person, part of which is tax deductible, and are available online at galainthegarden.com.
Next up: the kitchens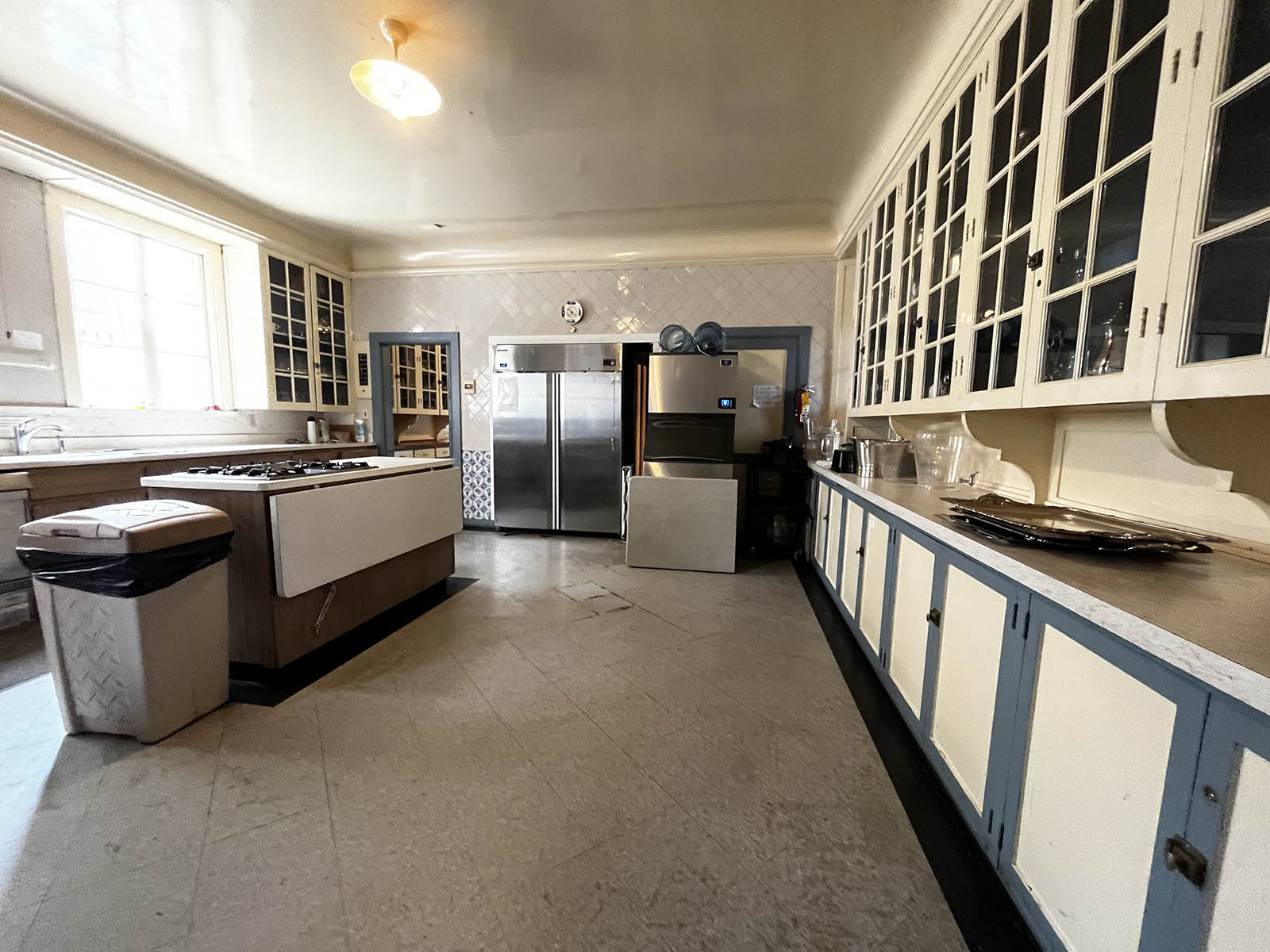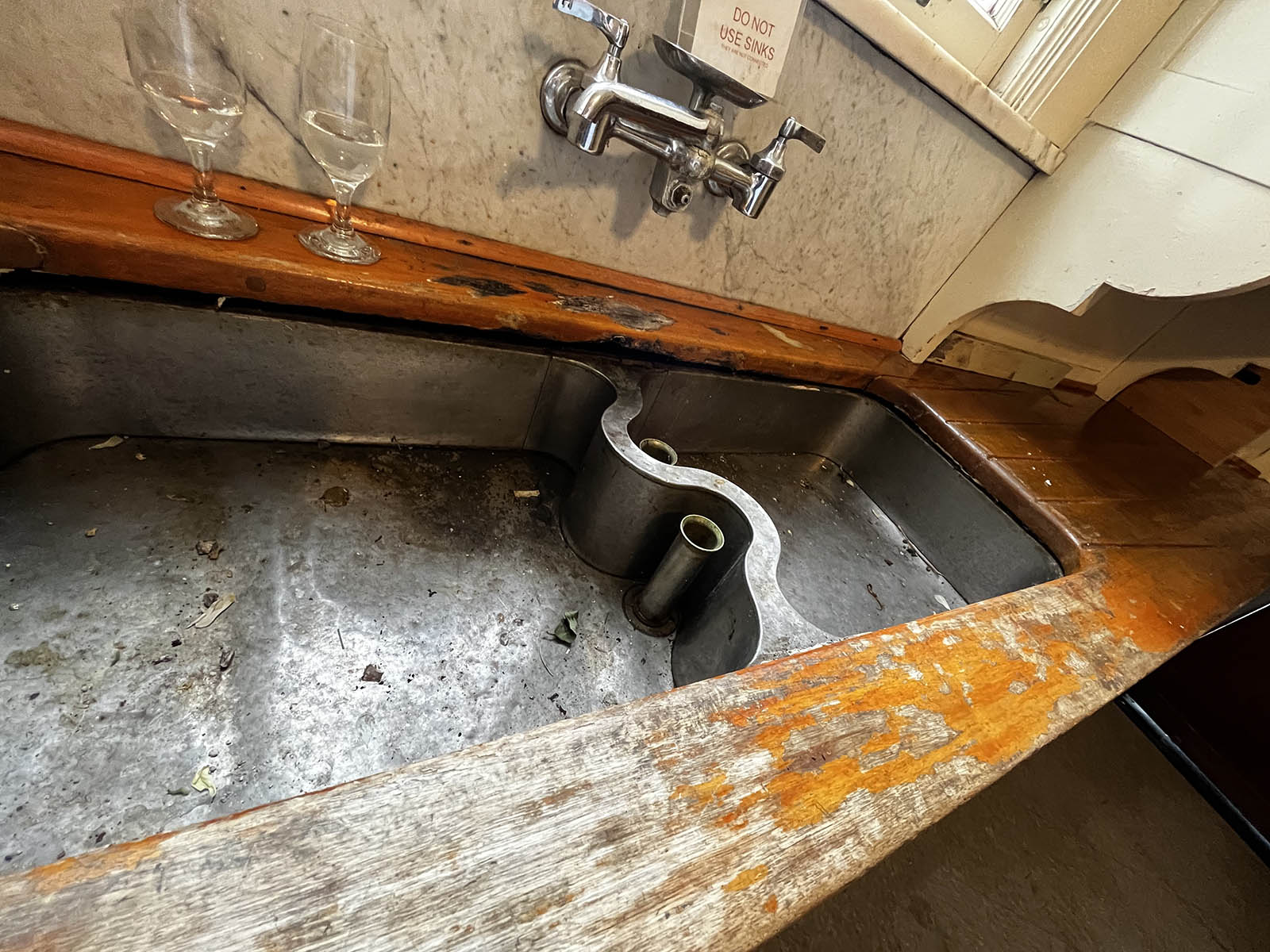 Another of the "pain points" is the old Smith family kitchen, which sprawls across multiple large rooms behind the scenes on the north end of the first floor.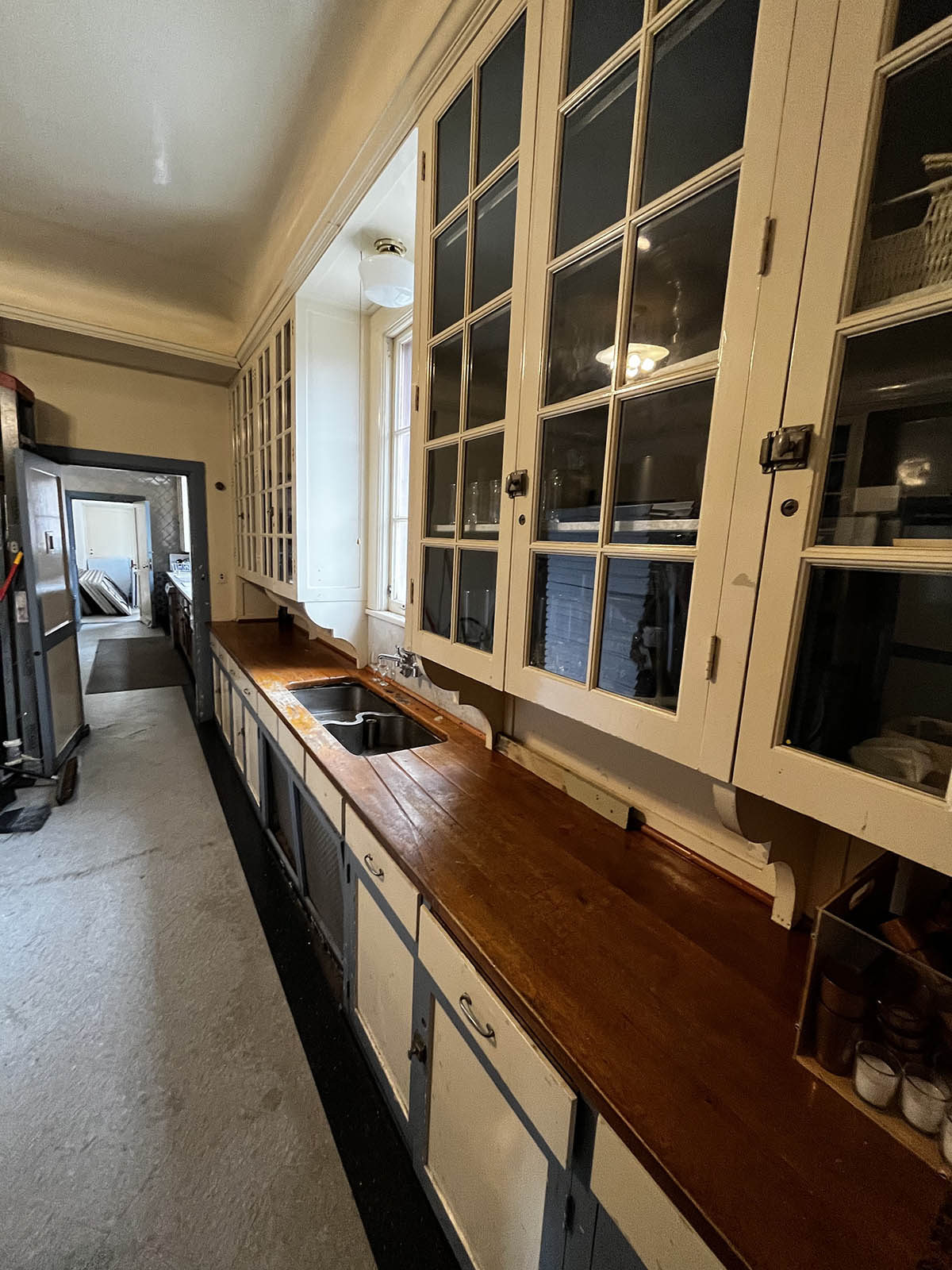 Here are there 1920s wood countops, vintage sinks and beautiful cupboards. But there are also outmoded 1960s countertops and worn linoleum flooring.
"We have another fundraising project in front of us here," says Harvey Willms. "These extensive kitchens are primarily used by caterers for events. However, May through October, we have sometimes four or five events a week. We have things that are completely outdated."
Harvey Willms expects a complete renovation – converting part of the kitchen area into exhibition space – will cost about $150,000, based on past estimates for portions of the project. She does, however, hope to keep many of the original elements, especially the cupboards and their original hardware.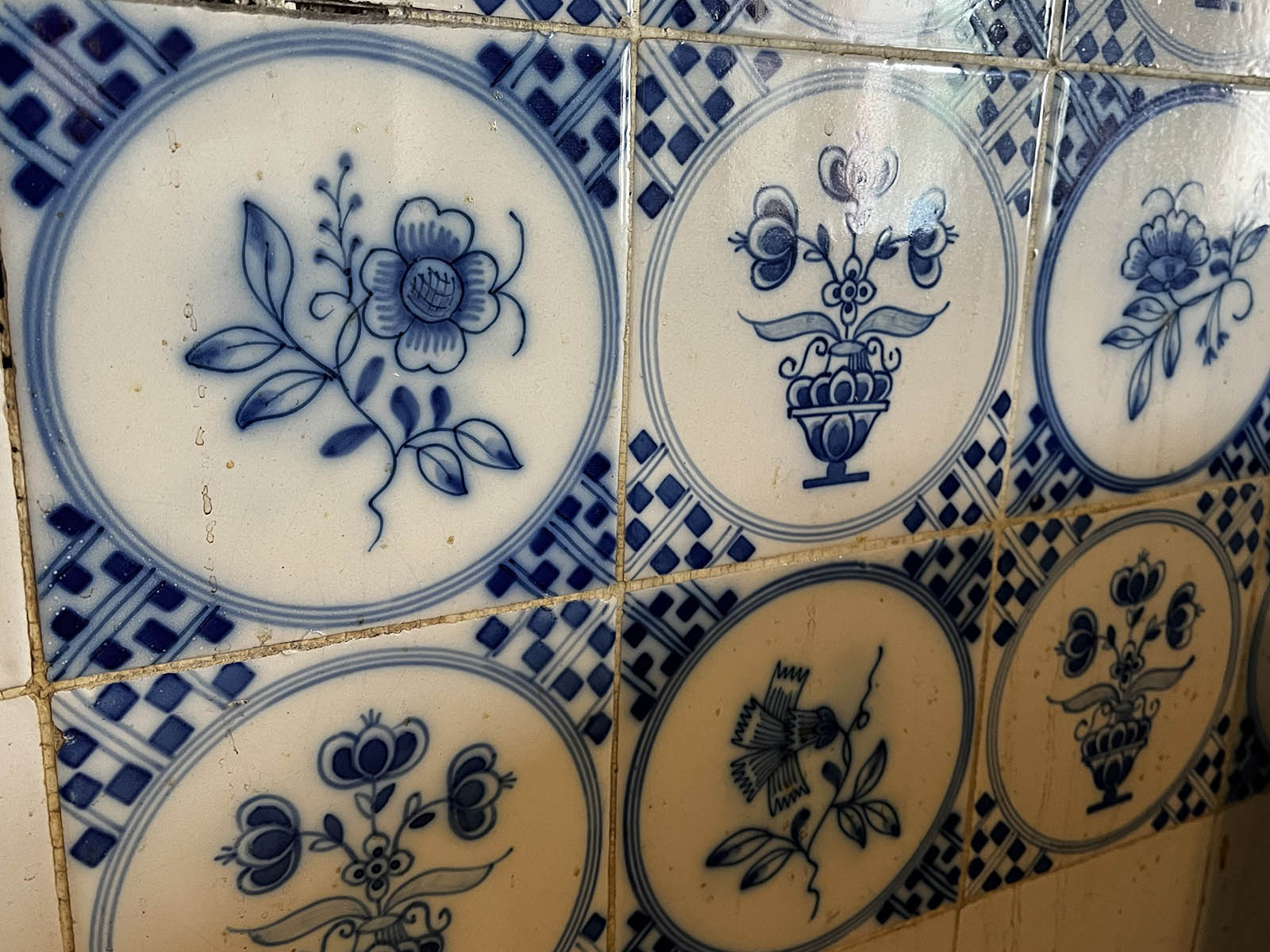 "By doing that (work), we get to do two things," she says. "One, we get to show off these Dutch Master tiles that are hand painted.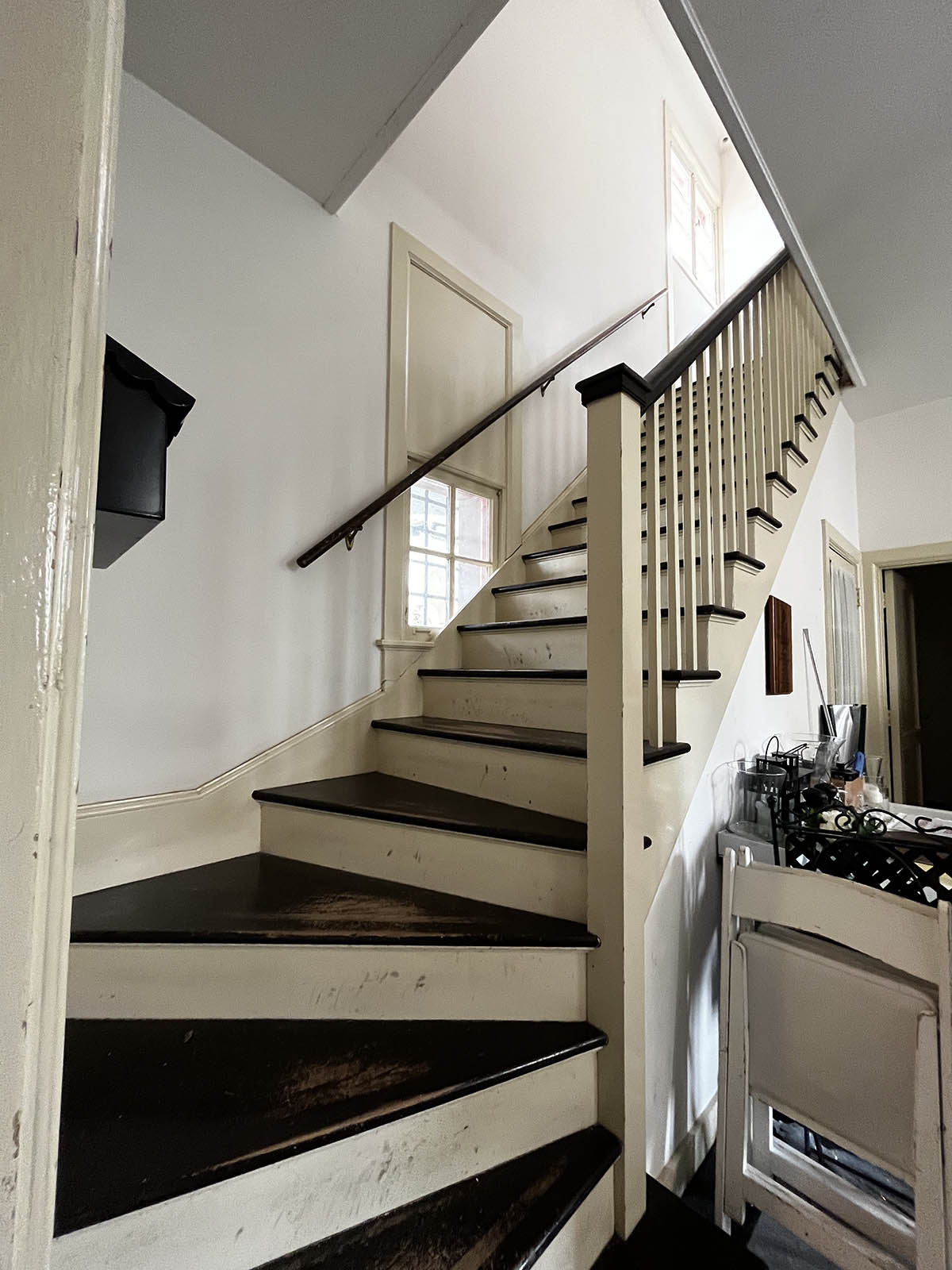 "We also get to make sure that our caterers and our grooms and our brides and our brides and brides and our grooms and grooms, they get the chance to maybe have the food that they want.
"We get the chance to make it more accessible. We get the chance to add exhibition space. But really we need a significant update."
There is no definitive plan yet for this work, but it's coming soon, says Harvey Willms.
Updating this space is another huge priority for the Villa," she says. "I'm hoping that by 2024, we will have raised about $150,000. It's a capital project that I would love to be able to tackle."
Born in Brooklyn, N.Y., where he lived until he was 17, Bobby received his BA-Mass Communications from UWM in 1989 and has lived in Walker's Point, Bay View, Enderis Park, South Milwaukee and on the East Side.
He has published three non-fiction books in Italy – including one about an event in Milwaukee history, which was published in the U.S. in autumn 2010. Four more books, all about Milwaukee, have been published by The History Press.
With his most recent band, The Yell Leaders, Bobby released four LPs and had a songs featured in episodes of TV's "Party of Five" and "Dawson's Creek," and films in Japan, South America and the U.S. The Yell Leaders were named the best unsigned band in their region by VH-1 as part of its Rock Across America 1998 Tour. Most recently, the band contributed tracks to a UK vinyl/CD tribute to the Redskins and collaborated on a track with Italian novelist Enrico Remmert.
He's produced three installments of the "OMCD" series of local music compilations for OnMilwaukee.com and in 2007 produced a CD of Italian music and poetry.
In 2005, he was awarded the City of Asti's (Italy) Journalism Prize for his work focusing on that area. He has also won awards from the Milwaukee Press Club.
He can be heard weekly on 88Nine Radio Milwaukee talking about his "Urban Spelunking" series of stories.