If you like this article, read more about Milwaukee-area history and architecture in the hundreds of other similar articles in the Urban Spelunking series here.
The place is stunning, really. There's no other way to put it.
Designed by Boston- and Baltimore-based architects John Harleston Parker and Douglas H. Thomas Jr., the 23-room, 11,000-square-foot home (to say nothing of its giant carriage house out back with a two-bedroom apartment in it), at 2221 N. Terrace Ave., has five bedrooms, seven bathrooms and an inground pool.
It also has Cyril Colnik ironwork and a 1920s Orlandini plaster ceiling. Even that carriage house has an exposed beam ceiling like you'd expect to find in a palatial dining room, pictured below.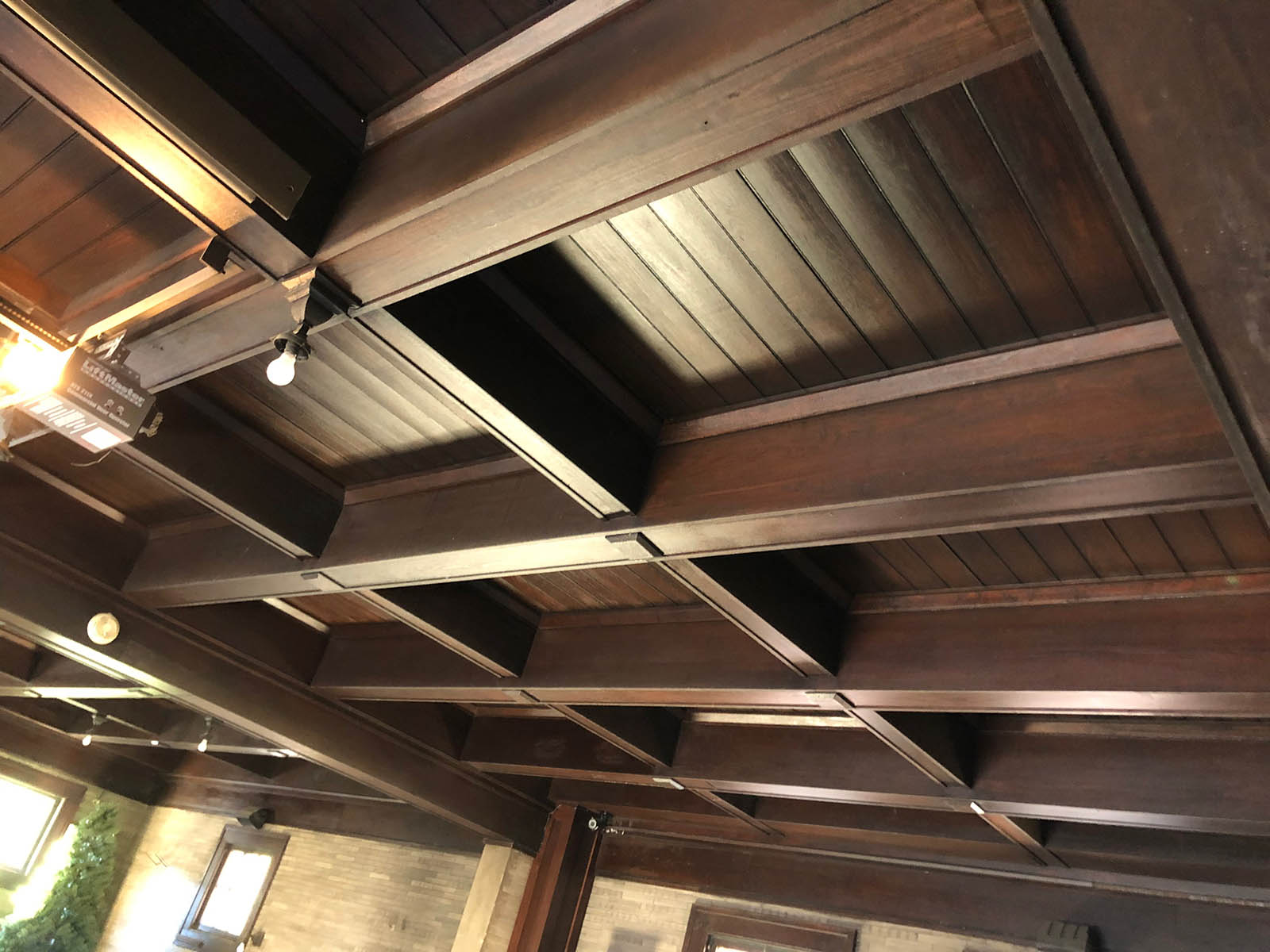 "I love to entertain," says Andy Nunemaker, who moved into the house in 2011 from another beautiful home a couple doors north, "and it's perfect for that."
So why does he have an accepted offer to buy a new home and now an accepted offer to sell this home, which was listed at $2,199,000?
Well, the fact that the house is stunning and in pristine condition, ironically, is why.
"I found another house I can fix up," says Nunemaker with a glint in his eye, as we stand in the basement he finished. Down there, he turned a former billiards room into an arcade, restoring a men's rumpus room, and carving a fitness center (complete with locker room), a wine room and a full-on Schlitz-themed pub out of an unfinished area.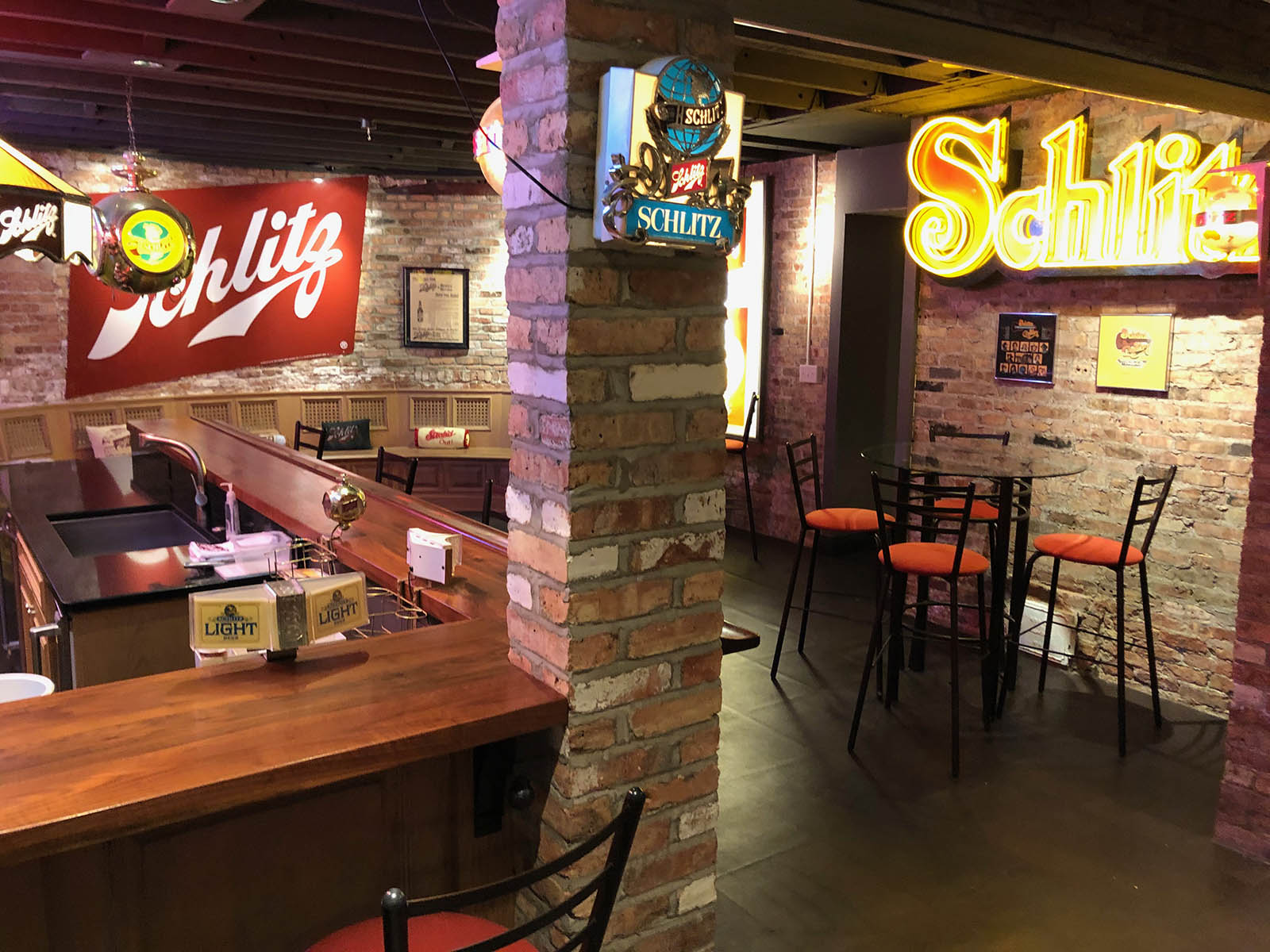 There's also a secret tunnel over to the carriage house down there (pictured below).
"I worked hard to get this one to exactly how I want to live. Why would I want to stay," he asks with a chuckle.
Nunemaker plans to remain in the neighborhood, which he loves.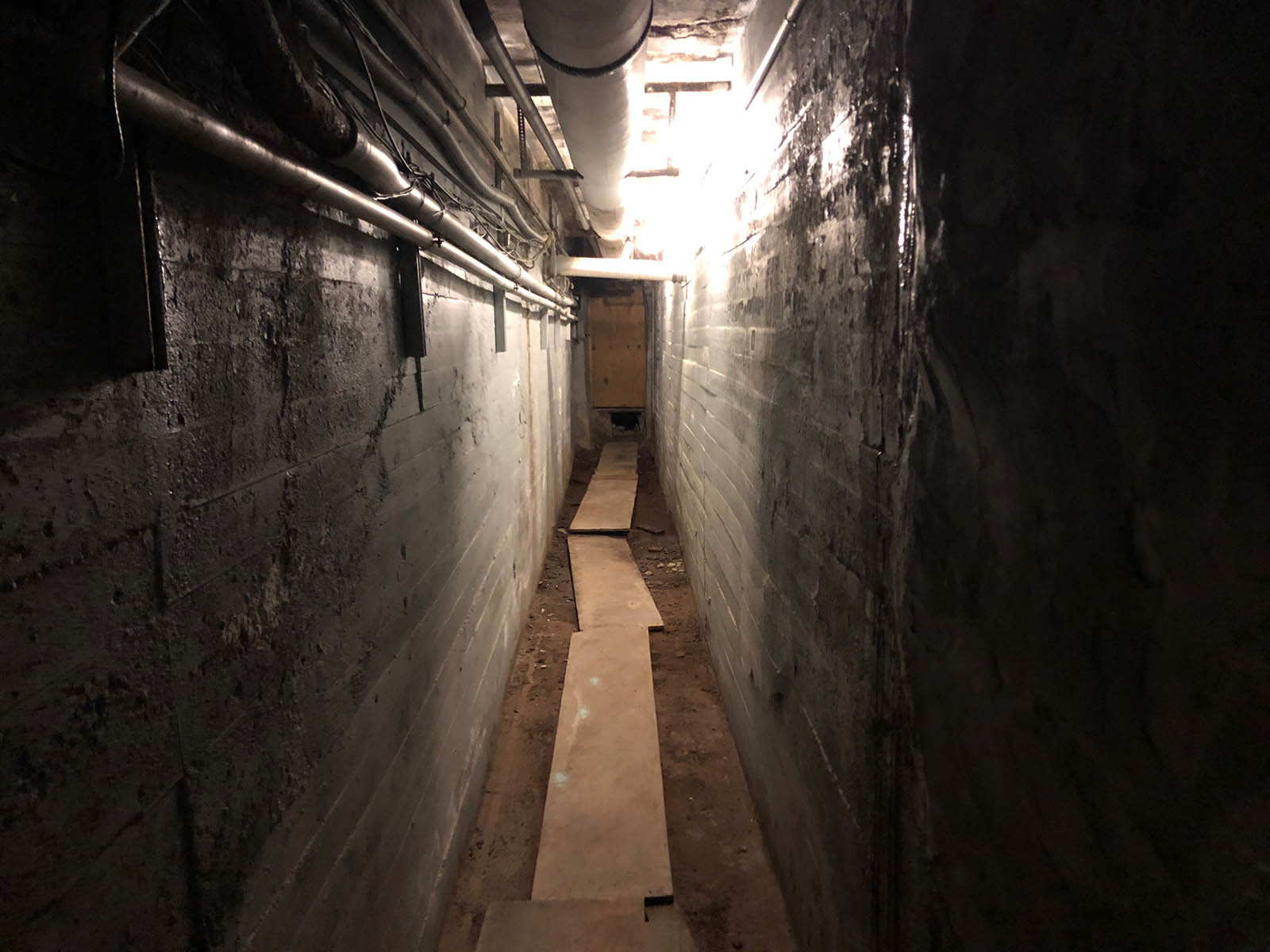 "I'll really miss my neighbors most of all," he says. "All of them are amazing. We all watch out for each other. We really do."
The neighborhood has long been close-knit.
Sprouting up largely around the dawn of the 20th century, many of Milwaukee's well-known and well-heeled families (whose family trees were often more like intertwined vines) built their homes in what is now the North Point South Historic District.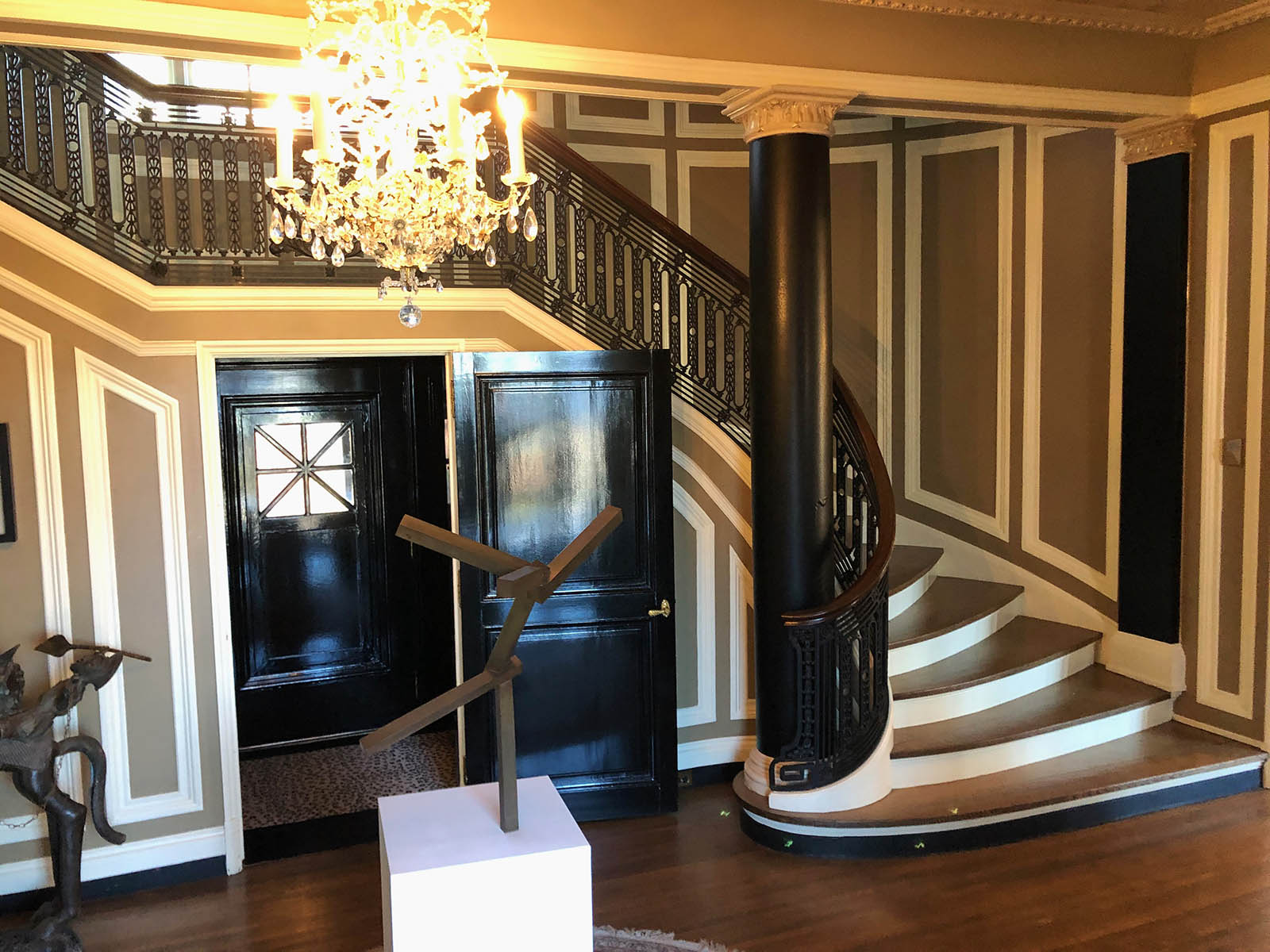 Nunemaker's home was built at a projected cost of $35,000 in 1905 by William Darwin Sawyer and his wife Pauline Nunnemacher Sawyer (there is no relation between the German Nunnemachers and the Dutch Nunemakers, Andy says).
Sawyer was president of the Fred Kraus Company, which dealt in grain, and beer history buffs will enjoy noting that he later became treasurer of the of the Galland-Henning Pneumatic Malting Drum Manufacturing Company.
He married Nunnemacher – whose mother was a Vogel, of the Pfister & Vogel tanning families – in November 1902 and the two set off on a six-month honeymoon that took them to Gibraltar, Spain and other European countries and as far as Cairo.
When they returned to Milwaukee in June 1903, they took up residence with Pauline's mother, Amelia Nunnemacher, in her Grand Avenue mansion. Four months later their first daughter, Pauline (Polly) was born.
After short stints living on Prospect Avenue and in The Pfister Hotel, their new home was completed – as well as that carriage house (pictured below; described as a $16,000 barn and stables at the time; Sawyer was an avid horse lover), also designed by the MIT-educated duo of Parker and Thomas, who worked with the local firm of Buemming & Dick – and they moved there in mid-December 1905.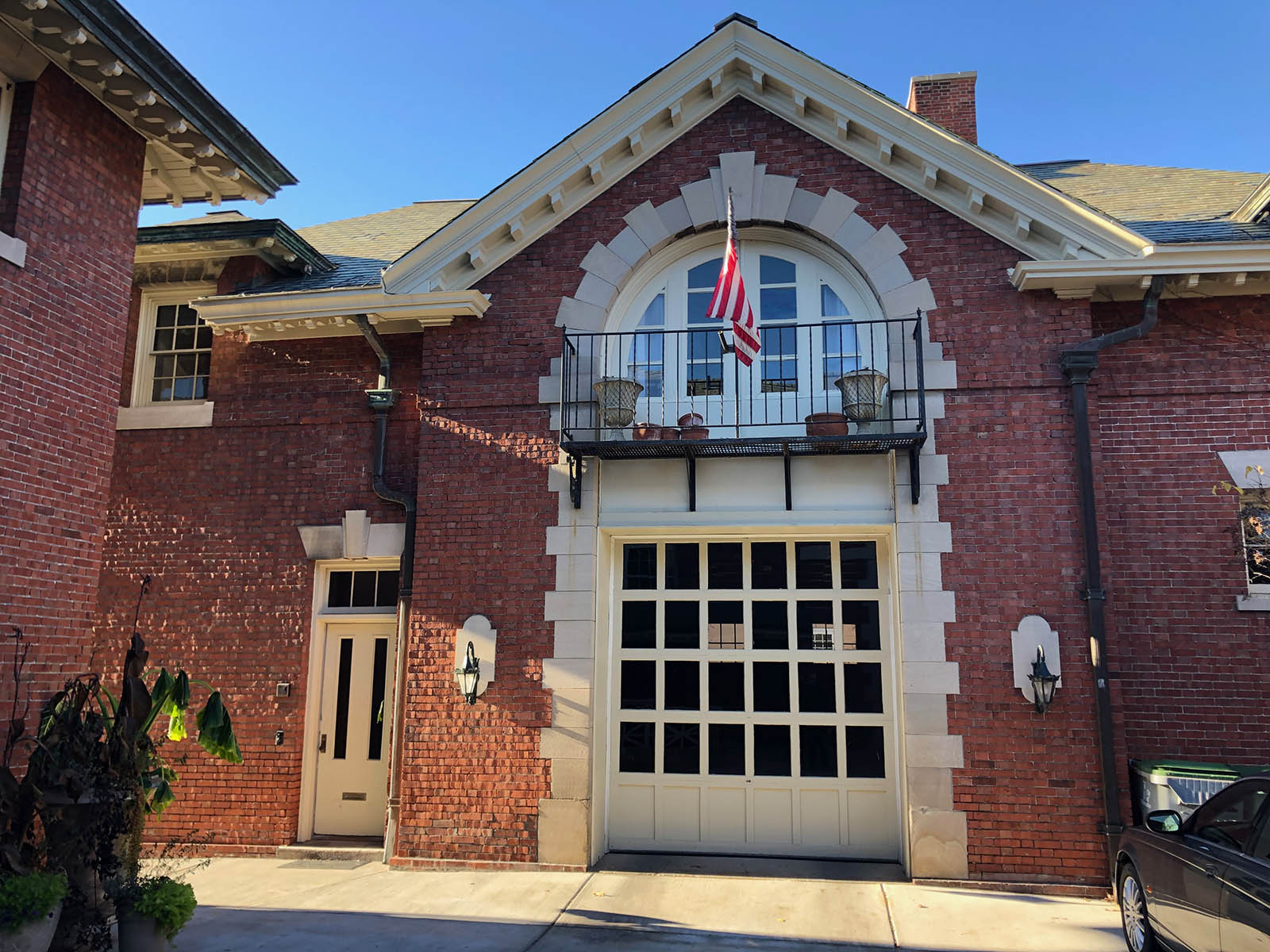 The house, which is rooted in Tudor styling, is described by a National Parks Service historic designation report as an, "imposing two-story mansion has some of the features of Mediterranean styles, there are French details to it, [and] some English feeling as well. It is constructed of pressed brick laid in Flemish bond with tooled limestone trim in the form of quoined window surrounds, balustrades and beltcourses. The roof is heavy slate on intersecting gables. Wrought iron balustrades on some windows are echoed by a delicately wrought iron fence surrounding the property."
Those balustrades are the work of Milwaukee's respected Colnik, as are the grand staircase railing and the grand entrance doors.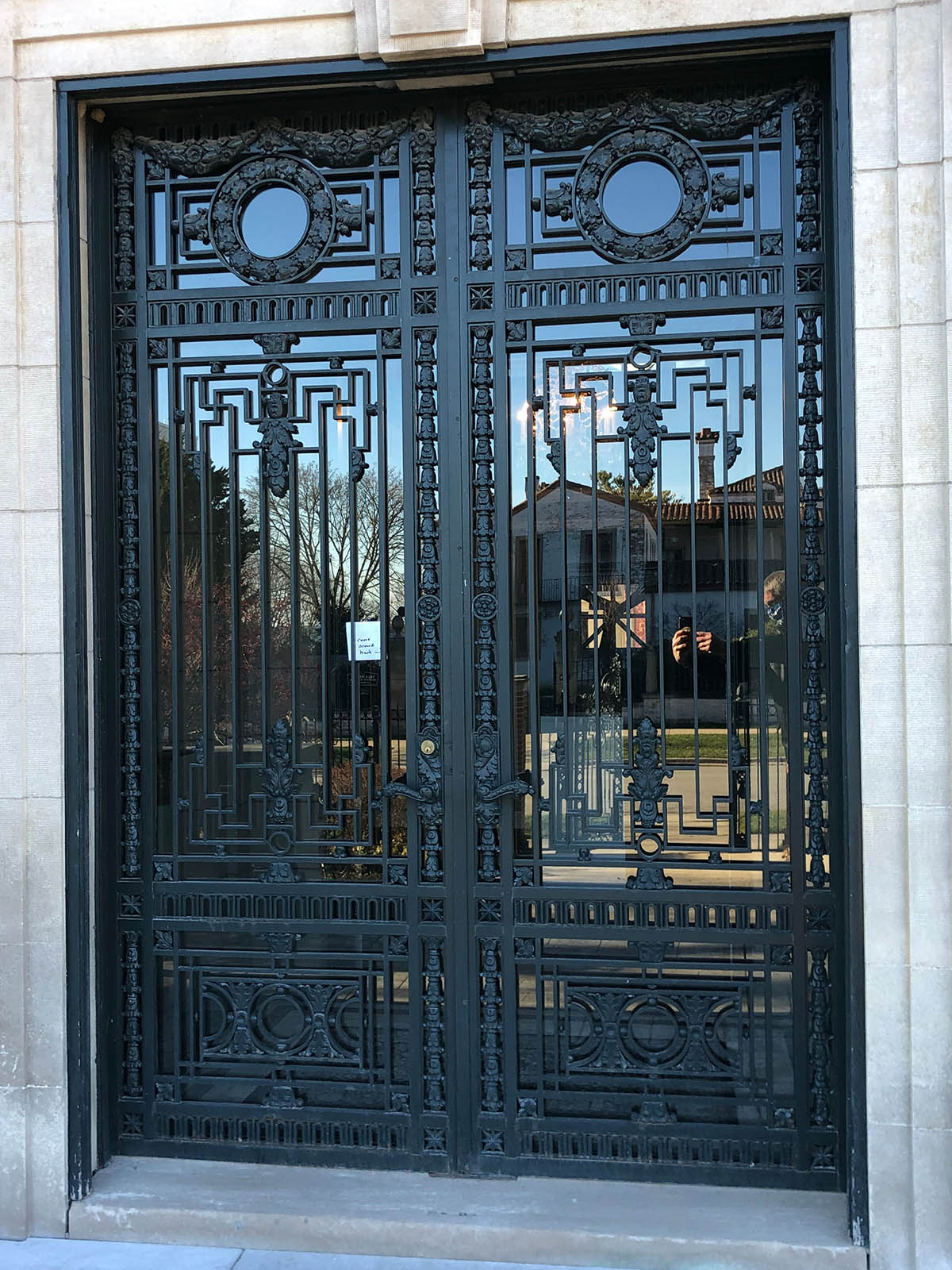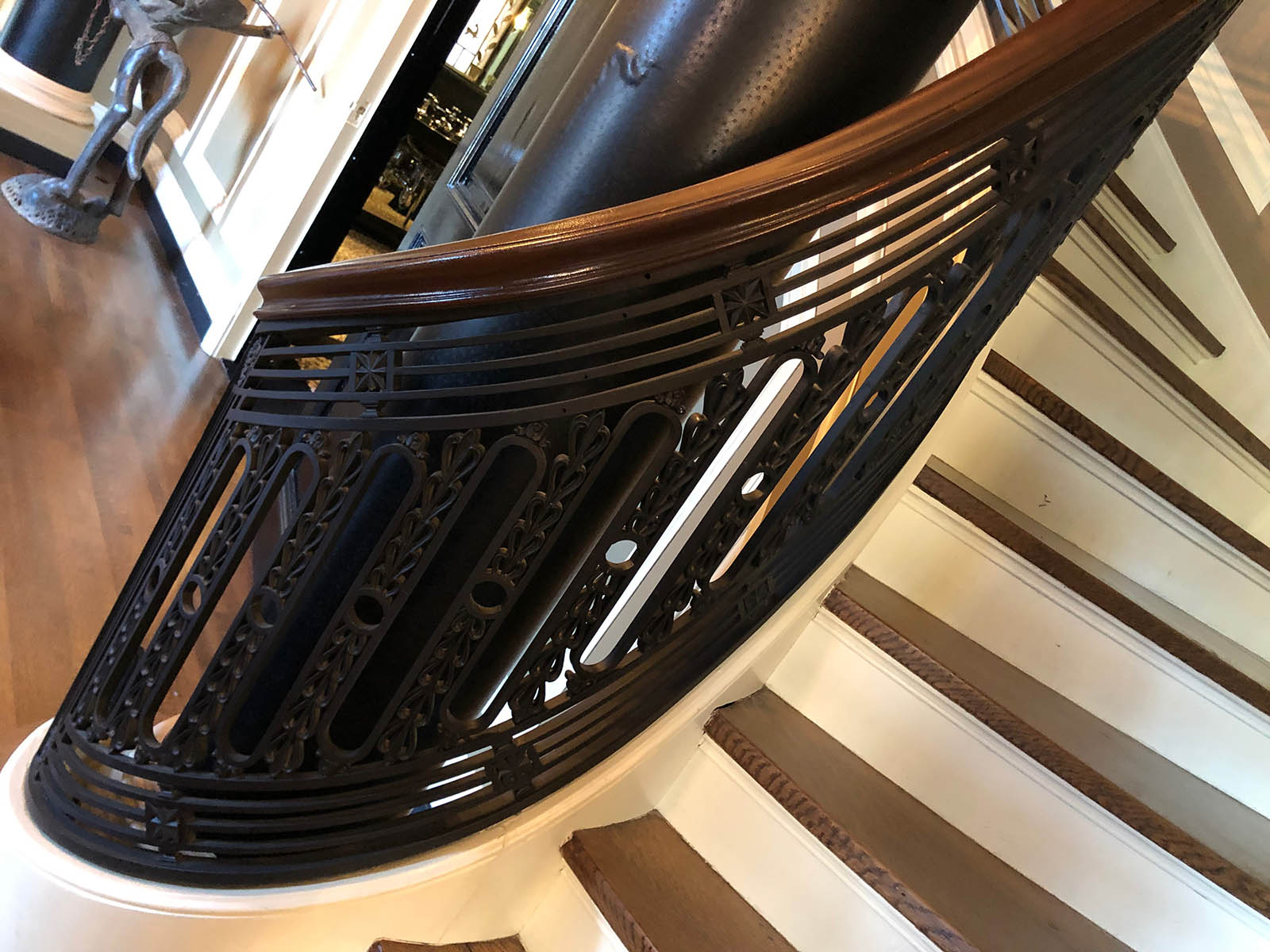 In 1906, the Sawyers had a son, William. A third daughter, Mary, would arrive in 1920.
For some reason, the Sawyers didn't stay long in their palatial mansion, just a block from the lake, moving out to Nashotah in 1911. That spring, they sold the home to Guido C. Vogel, a relative of Mrs. Sawyer.
Vogel – who worked in the family tanning business – joined a neighborhood teeming with other Vogels and Nunnemachers and a veritable who's who of Milwaukee society, including Millers, Pabsts and Smiths.
In fact, Vogel, like Nunemaker, didn't move far. His previous home was around the corner on Kenilworth Place.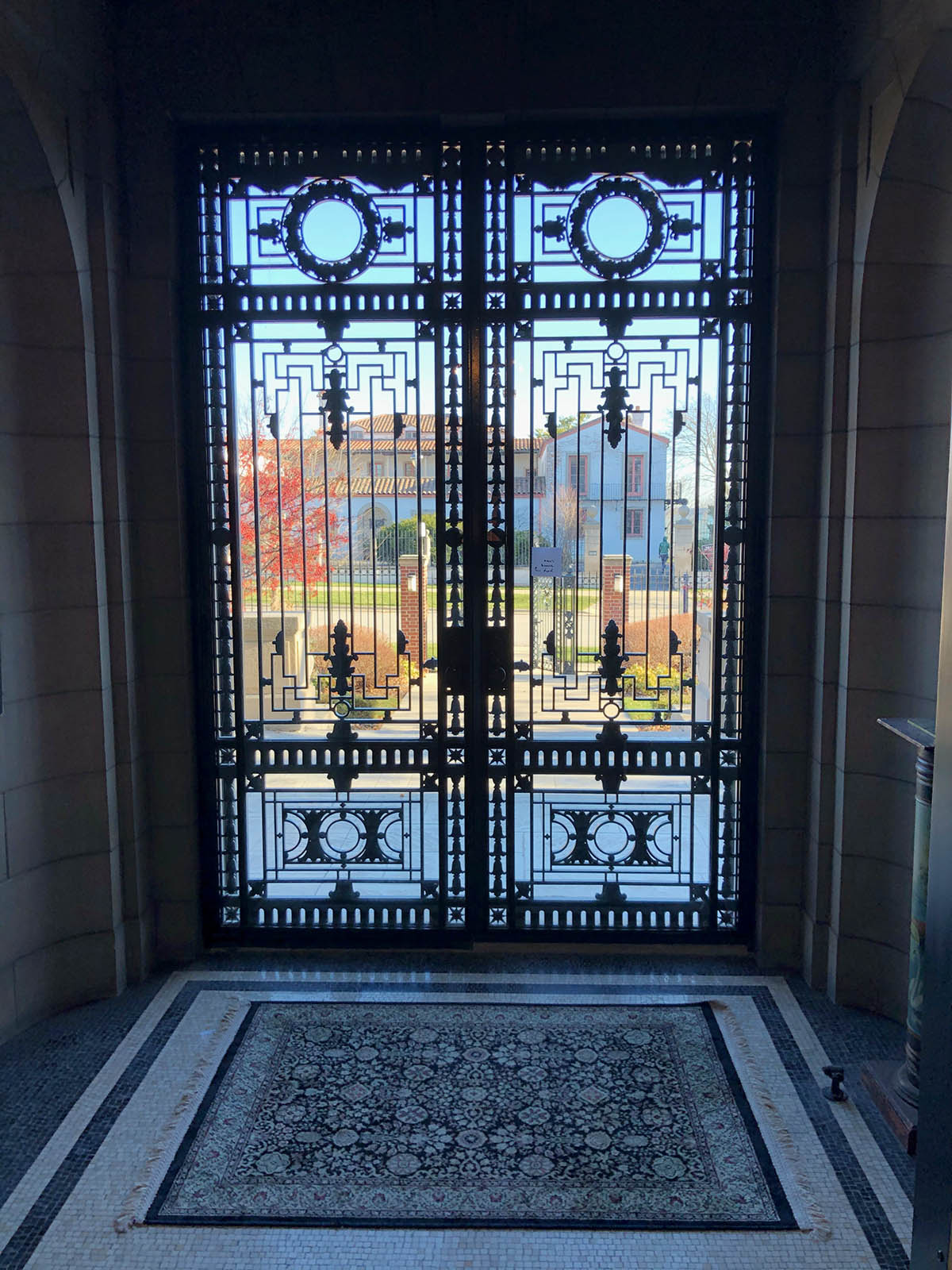 Alas, Vogel died in November 1913 at the age of 36, leaving his wife Grace Dickerman Vogel and their 4-year-old son William to live in the home with three maids and houseman Samuel Hogben and his family.
In fall of 1924, Vogel put the house up for sale, asking $80,000. It seems that while it was for sale, it was occupied by an Oscar Greenwald.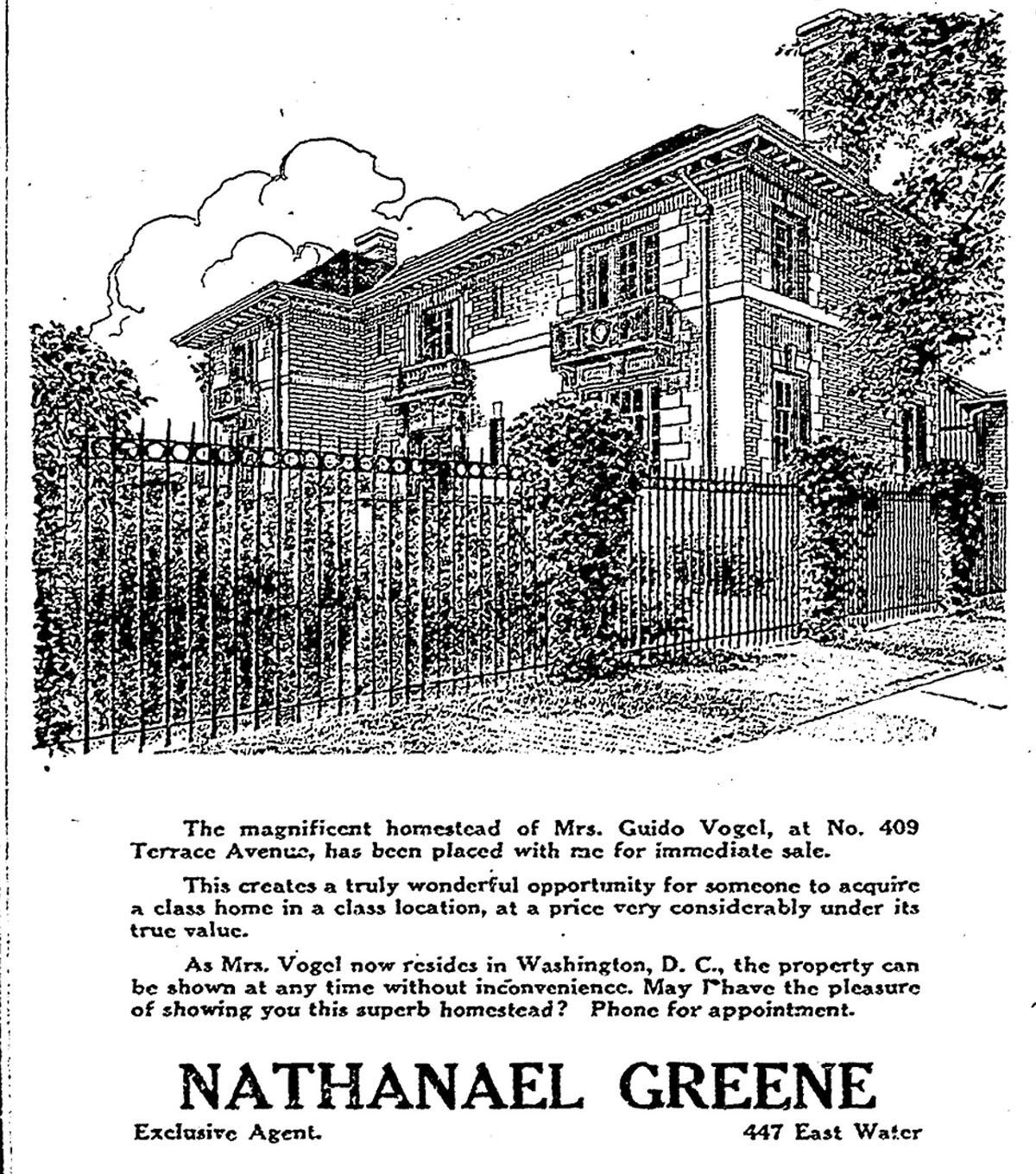 The folliowing August, the home – which the Journal noted, "faces east on Terrace Avenue, directly opposite the new Spanish (sic) villa of L.R. Smith" – was purchased by Mrs. Caroline Kohl of Oconomowoc. "Mrs. Kohl and members of her family expect to occupy the house this winter," the paper wrote.
But, again, not for long.
In spring 1928, Kohl – whose daughter Mrs. Dorothy E. Hamilton had been living there – sold the home to John W. Kieckhefer, president of the Kieckhefer Container Co. for $85,000.
Kieckhefer and his wife Dorothy, 10-year-old son Robert and 8-year-old daughter Ida moved in with their butler and his wife, as well as a trio of maids.
According to Nunemaker, Kieckhefer was jealous of the David Adler-designd mediterranean villa the Smith family built directly across the street a few years earlier and set to adding to the house, tapping Kirchhoff and Rose to build a $10,000 addition to the south end (exterior and interior views pictured below) and rearrange some rooms inside.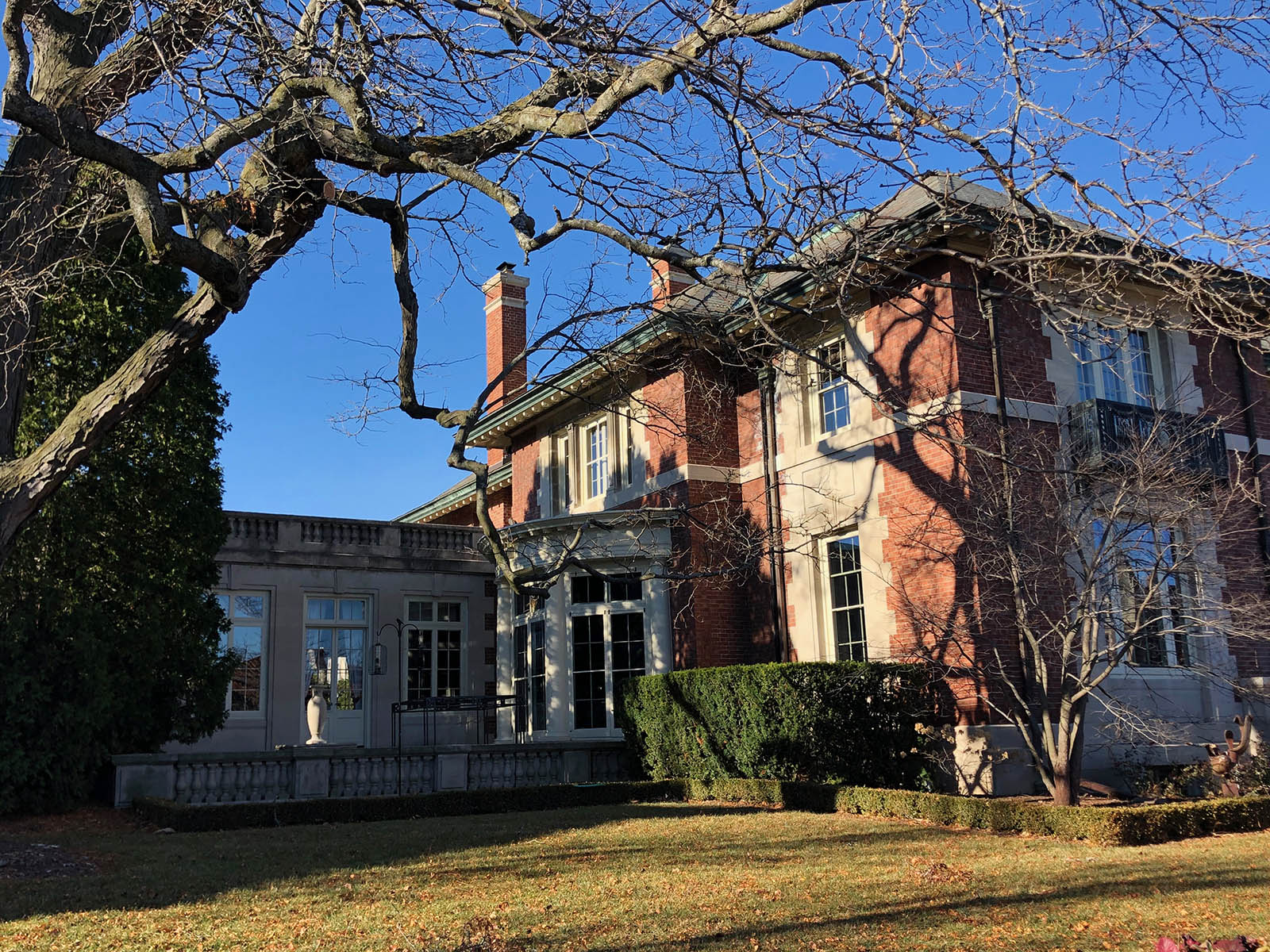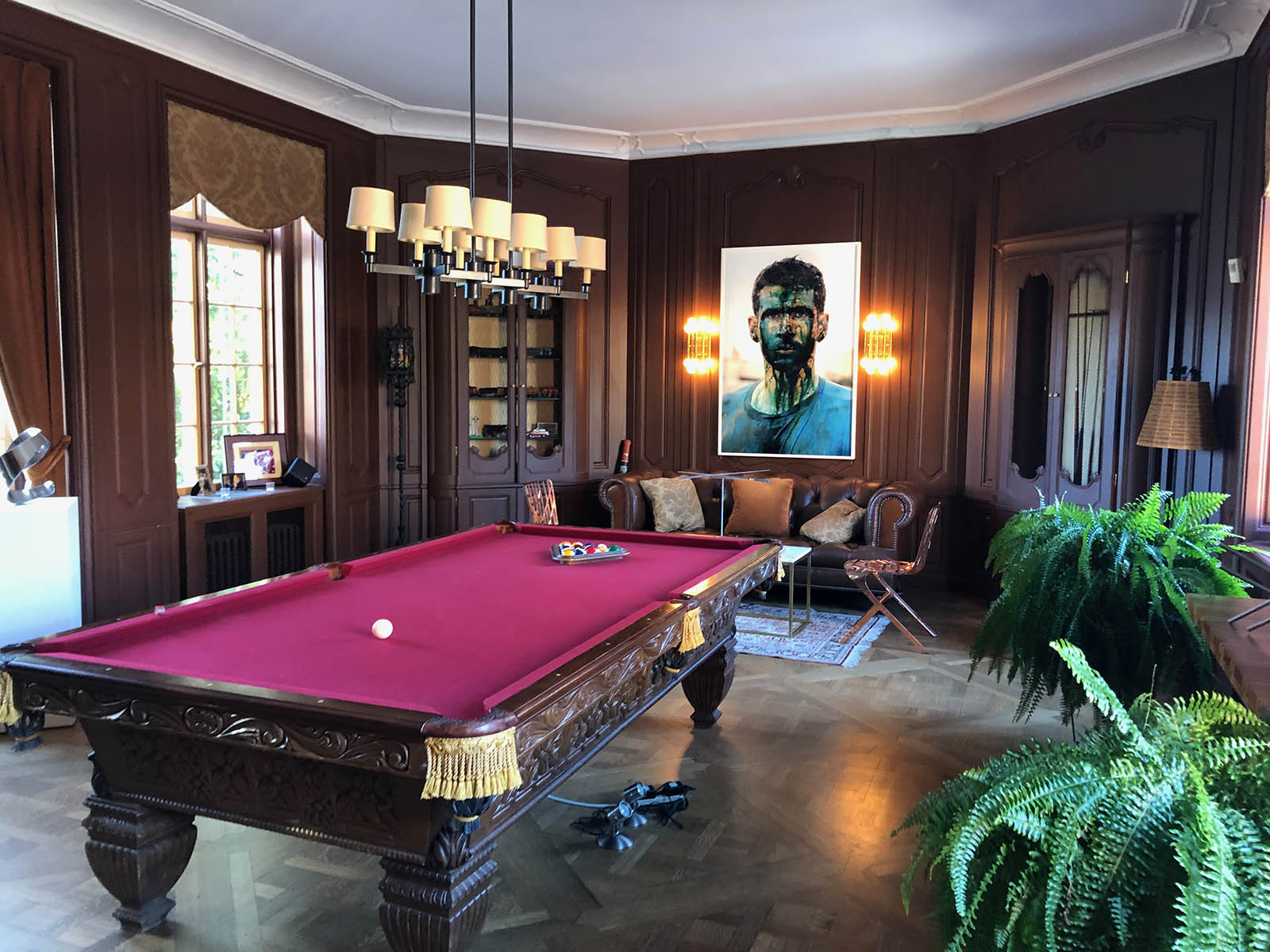 The living room that was created as part of this work has that Orlandini ceiling, a stunning fireplace and carved wood paneling that Nunemaker says was pulled from a home somewhere in Scotland (both pictured below; note that, in reality, the ceiling is much brighter than in my shadowy photo).
In April 1929, the Milwaukee Sentinel noted the work, writing, "The younger set is establishing a new precedent by acquiring old homes and making them over into virtual 'castles of modern dreams.'"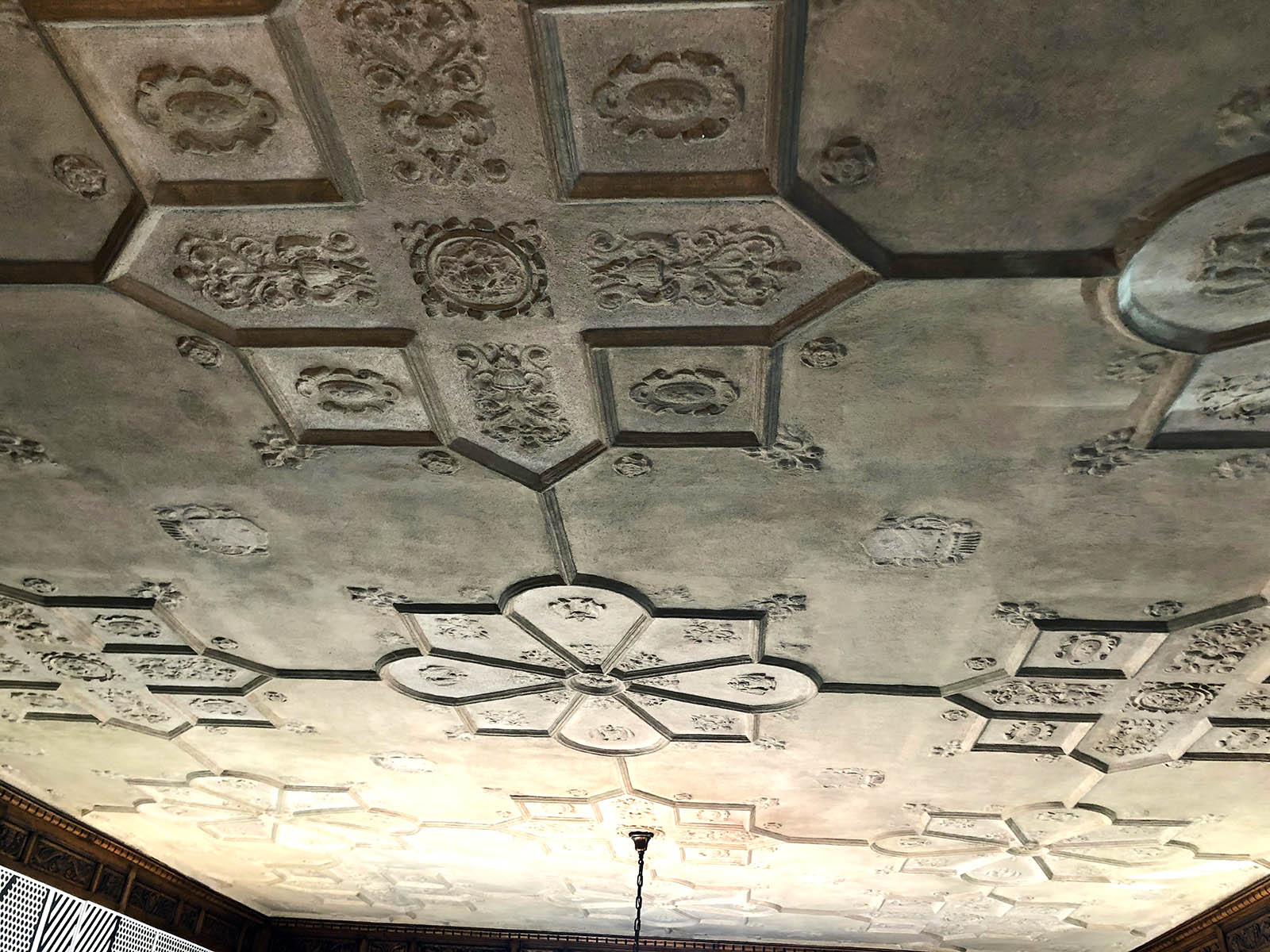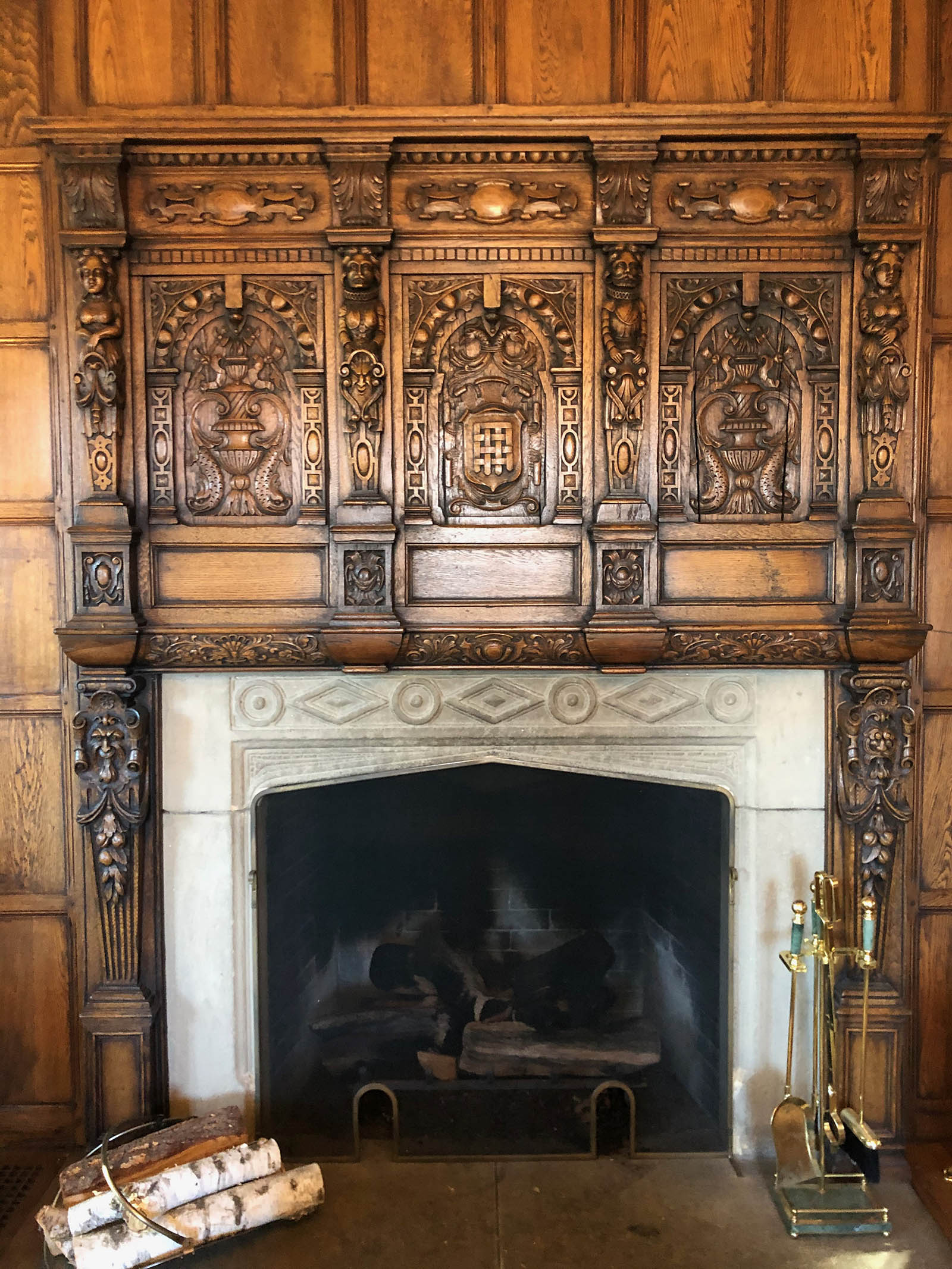 When the Kieckhefers moved to Lake Forest, Illinois in 1937, the house was apparently empty until Guido Vogel's son William – by then the VP of Pfister & Vogel – bought his childhood home and moved his family there from Massachusetts in 1940, staying for many years after.
In 1931, the younger Vogel had married Virginia Booth of Detroit. They tied the knot in Copenhagen while her father Ralph Harman Booth – whose family had founded Booth Newspapers in Michigan and who had worked in both banking and publishing (also, Booth's brother George married into Scripps family) – served as the American Ambassador to Denmark.
The elder Booths were passionate art collectors – who famously donated eight European masterworks to the National Gallery of Art in 1948 – and they passed that love down to their daughter, who grew up with a Tintoretto masterpiece hanging in the family living room.
George Booth, meanwhile, had tapped architects Albert Kahn and Eliel Saarinen to design the famous home and art school, respectively, at Cranbrook.
"The brotherly arrangement between Ralph and George was remarkable," says Ralph's grandson Frederick Vogel III. "While George was busy with Cranbrook, Ralph was realizing plans for the new Detroit Institute of Art. With other key patrons, the building was built and great collections were achieved. Ralph was a man of the arts while George was, in part, about building things, all with a purpose.
"George depended on Ralph to find the architects and artisans to build his dream. After all, Ralph lived most of is life in Europe and knew 'everyone.' There was a Booth behind every art museum in the cities where they owned the newspaper. So many Booth woks of art now 'live' in those places. The Ralph Booth patronage was vast. So was George's. In the parlance of today, one might say that the brothers were "something else". Indeed they were. The true renaissance men of Detroit.
Like them – and like Andy Nunemaker – Virginia Booth Vogel filled her home with artwork, and she donated much of her collection over the years to the Milwaukee Art Institute. So well known was she in the art world that in 1963 she received one of 900 invitations from President John F. Kennedy to attend a private exhibition of the Mona Lisa at the National Gallery.
"I was my mother's escort for the Mona Lisa unveiling at the National Gallery and to meet and greet the Mellons, the Kennedys and the French Ambassador," recalls Frederick Vogel III. "It was a grand dinner and celebrative evening as only a President can arrange.
"The Gallery Director at the time was a very close friend of my parents. The National Gallery by candlelight for dinner is a magical place. All of this has greatly influenced my own collecting and patronage and my devotion to the Layton Art Collection."
Interestingly, Mrs. Vogel was also an avid angler, leading to a rather unique juxtaposition of newspaper headlines over the years, bobbing back and forth between articles about her art world happenings and her exploits with rod and reel.
In 1949, she nabbed an 8-pound, 8-inch bonefish that she entered into a competition, putting her in the running for a citation for a "creditable angling achievement," according to one newspaper report.
Five years later, she earned top honors from the Flying Fisherman Club for a 154-pound, 6-foot 9-inch tarpon she caught in the waters off Marathon, Florida.
It's easy to see that Nunemaker – who grew up near 81st and Lisbon in Kops Park on Milwaukee's West Side – has an affinity for the house, its history and its previous occupants.
The Vogel family sold the home in 1973 to Warren O'Connor.
Like Virginia Vogel, who shared her art collection via donations to local institutions, Nunemaker – who is chair of the Milwaukee Symphony Orchestra board – has opened his house to area nonprofits for fundraising events and operates his own philanthropic foundation.
He's also long been friends with a grandson of Virginia and William Vogel's, a relationship that pre-dates his connection with the Vogel Mansion.
"Some of the Vogel kids have even been here to see the house since I've lived here," he says.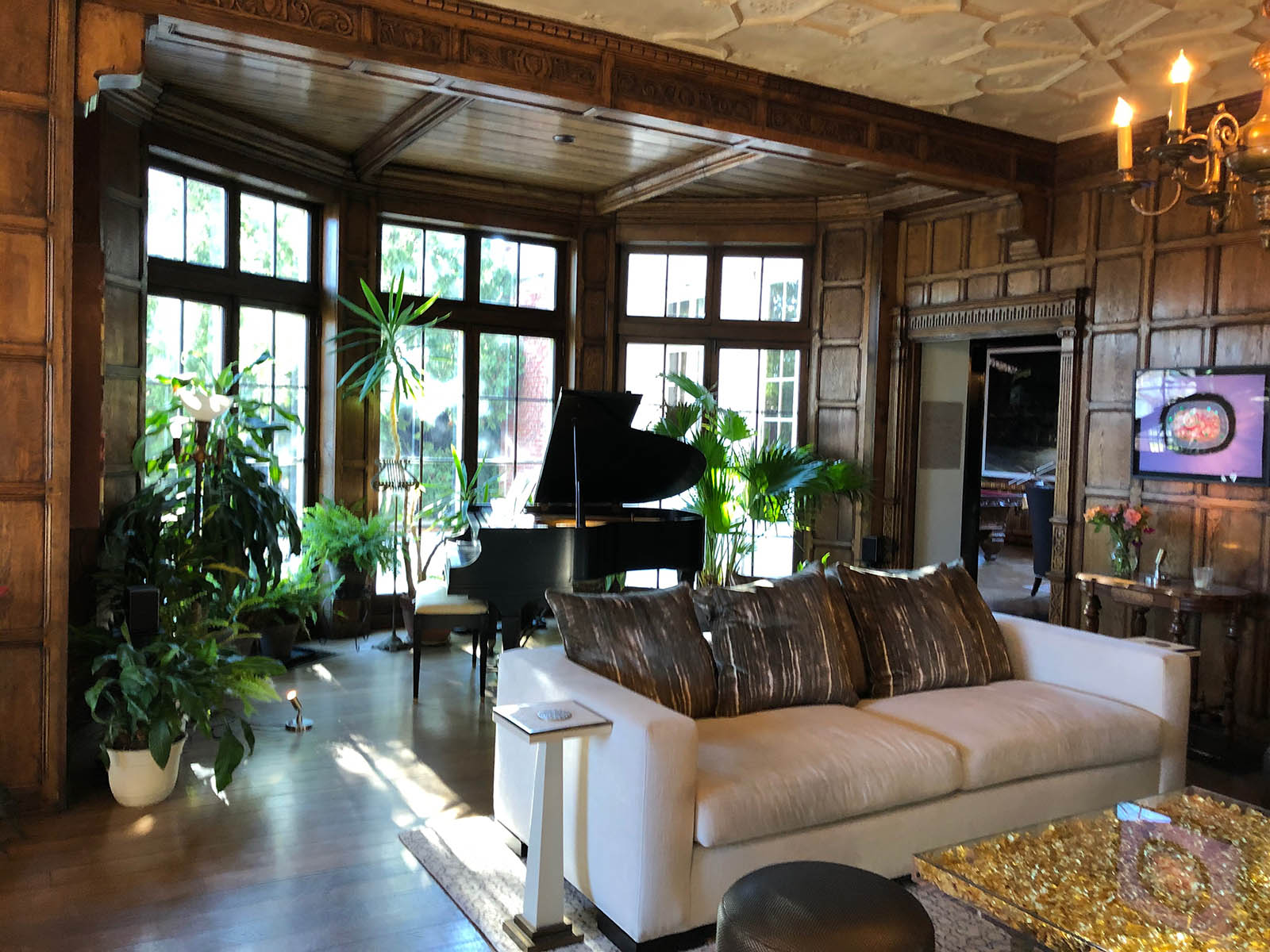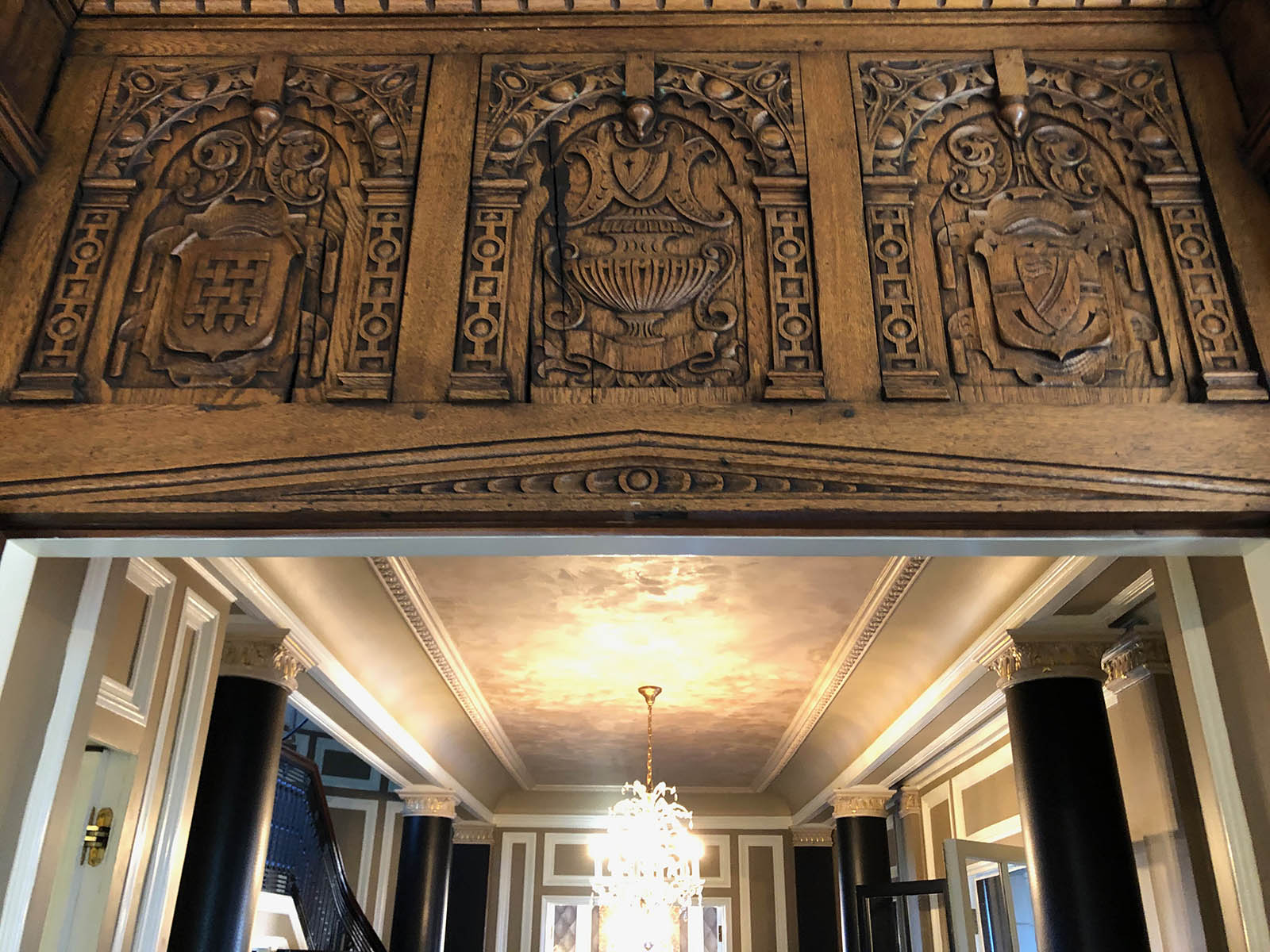 It's hard to imagine him moving from this house that bears so much of his personal imprint in terms of his collection of fine art (and an impressive Schlitz-focused collection of breweriana), especially, and I ask if it will be difficult for him to leave.
"I don't know yet," he says with a nervous laugh.
As I'm about to leave, I ask if I can peek into the old carriage house and Nunemaker says yes.
"Don't forget to check out the ceiling," he calls out enthusiastically as I cross the courtyard.
Yep, it's going to be hard.
Born in Brooklyn, N.Y., where he lived until he was 17, Bobby received his BA-Mass Communications from UWM in 1989 and has lived in Walker's Point, Bay View, Enderis Park, South Milwaukee and on the East Side.
He has published three non-fiction books in Italy – including one about an event in Milwaukee history, which was published in the U.S. in autumn 2010. Four more books, all about Milwaukee, have been published by The History Press.
With his most recent band, The Yell Leaders, Bobby released four LPs and had a songs featured in episodes of TV's "Party of Five" and "Dawson's Creek," and films in Japan, South America and the U.S. The Yell Leaders were named the best unsigned band in their region by VH-1 as part of its Rock Across America 1998 Tour. Most recently, the band contributed tracks to a UK vinyl/CD tribute to the Redskins and collaborated on a track with Italian novelist Enrico Remmert.
He's produced three installments of the "OMCD" series of local music compilations for OnMilwaukee.com and in 2007 produced a CD of Italian music and poetry.
In 2005, he was awarded the City of Asti's (Italy) Journalism Prize for his work focusing on that area. He has also won awards from the Milwaukee Press Club.
He can be heard weekly on 88Nine Radio Milwaukee talking about his "Urban Spelunking" series of stories.