Walker's Point is a neighborhood that draw creative and fun people from all over the city, so it's no surprise their Halloween contest showcases some extraordinary get-ups.
The grand event takes place early this year – Saturday, Oct. 19 (as in THIS Saturday) – and runs from 6 p.m. to bar time throughout Walker's Point. Free shuttles will also run all night long, transporting people from bar to bar.
To enter the contest, register at Walker's Pint, 818 S. 2nd St., between 6 and 9 p.m. and then creep around the neighborhood to the 10 participating bars. The winners will be announced at Walker's Pint and more than $3,000 will be awarded in cash and prizes.
"We're a very diverse group of bars that work together to throw awesome events year round," says Walker's Pint owner, Bet-z Boenning. "After every event we take the feedback from previous years and incorporate it into the next event to make it even better."
OnMilwaukee is a sponsor of this event and personally I'm stoked to judge the contest again – even though it's challenging to pick winners. (So stop by and bribe me with candy and costume compliments.) Here are some shots of entrants from years past. See what I mean?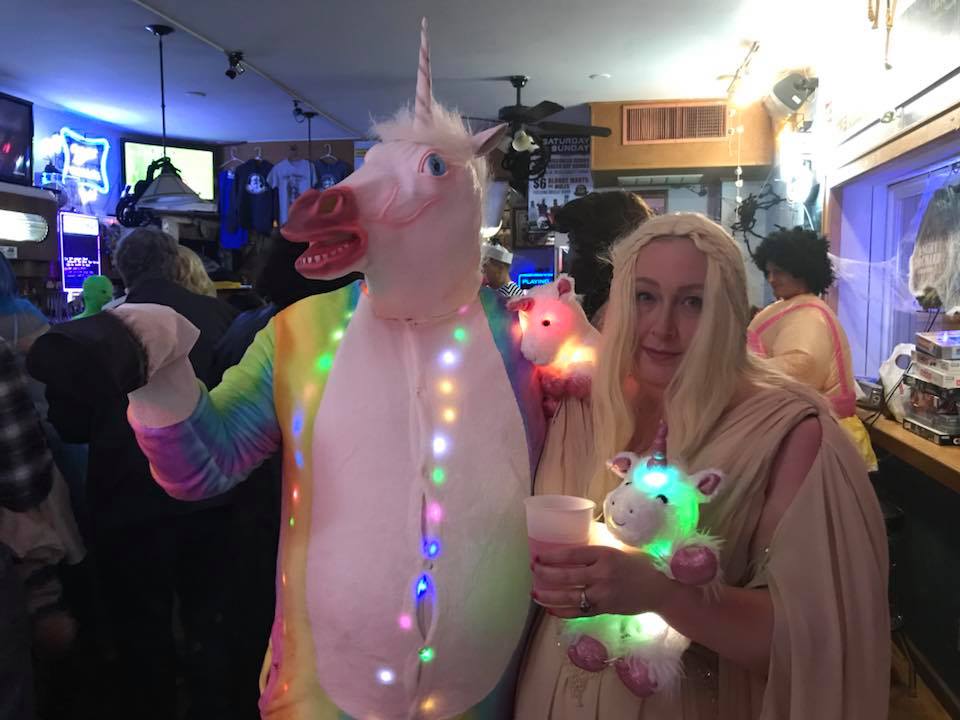 Molly Snyder grew up on Milwaukee's East Side and today, she lives in the Walker's Point neighborhood with her partner and two sons.
As a full time senior writer, editorial manager and self-described experience junkie, Molly has written thousands of articles about Milwaukee (and a few about New Orleans, Detroit, Indianapolis, Boston and various vacation spots in Wisconsin) that range in subject from where to get the best cup of coffee to an in-depth profile on the survivors of the iconic Norman apartment building that burned down in the '90s.
She also once got a colonic just to report on it, but that's enough on that.
Always told she had a "radio voice," Molly found herself as a regular contributor on FM102, 97WMYX and 1130WISN with her childhood radio favorite, Gene Mueller.
Molly's poetry, essays and articles appeared in many publications including USA Today, The Writer, The Sun Magazine and more. She has a collection of poetry, "Topless," and is slowly writing a memoir.
In 2009, Molly won a Milwaukee Press Club Award. She served as the Narrator / writer-in-residence at the Pfister Hotel from 2013-2014. She is also a story slam-winning storyteller who has performed with The Moth, Ex Fabula and Risk!
When she's not writing, interviewing or mom-ing, Molly teaches tarot card classes, gardens, sits in bars drinking Miller products and dreams of being in a punk band again.