Los Angeles alt-rock trio Wallows have had quite the rise since the release of their breakout 2019 single, "Are You Bored Yet?", so much so that the band made their Milwaukee debut at the Riverside Theater, one of the city's biggest and most historic theaters. However, although the band is just two albums deep and the oldest member is just 26 years old, they've essentially packed in a career's worth of live performances, sales and streams by some artists' standards in the past few years, making the gorgeous 2,400-plus person venue a perfect spot for what will hopefully be the first of many Wallows performances in the city.
With the stage set for what had to be a memorable night, the band's Wisconsin fans filled the general admission and seated sections of the theater to witness in person why the rapidly emerging trio is one of the most exciting names in alternative and indie music today – and we were there to capture the best moments of the entire evening.
Here are seven awesome images from Wallows' Riverside Theater performance last night:
1. Infinite "Reasons Why" we love Dylan Minnette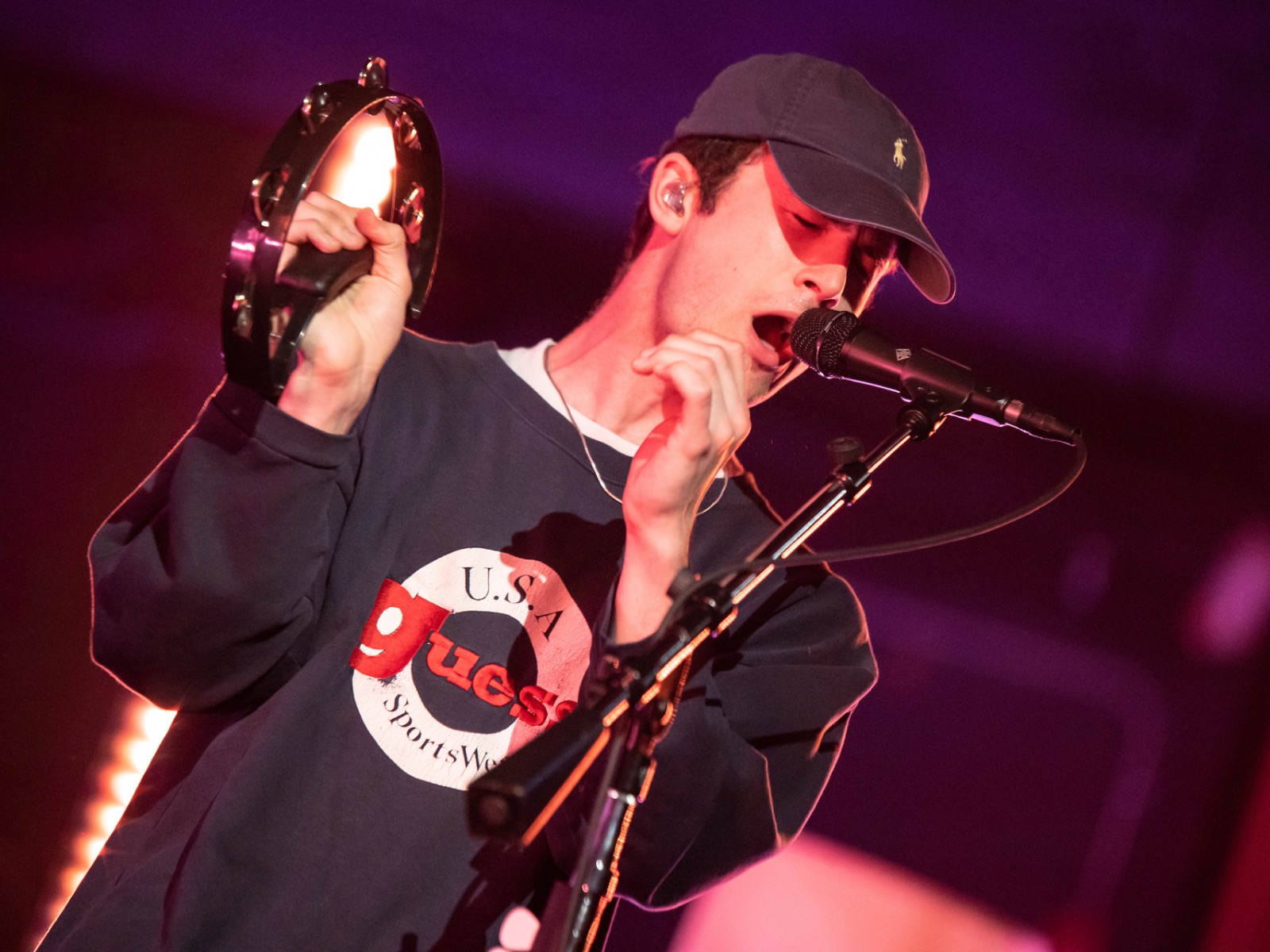 If you're new to Wallows but lead singer Dylan Minnette looks awfully familiar, then you're probably one of the couple hundred million users with a Netflix account. Known originally for his breakout role as Clay Jensen from the widely popular Netflix original "13 Reasons Why," Minnette is steadily becoming as big of a musician as he is an actor – but since his music has already surpassed a billion streams, he might already be there. Minnette is as charismatic and talented on stage as he is on television, so it's no surprise that he has had success in two completely different fields.
2. SRO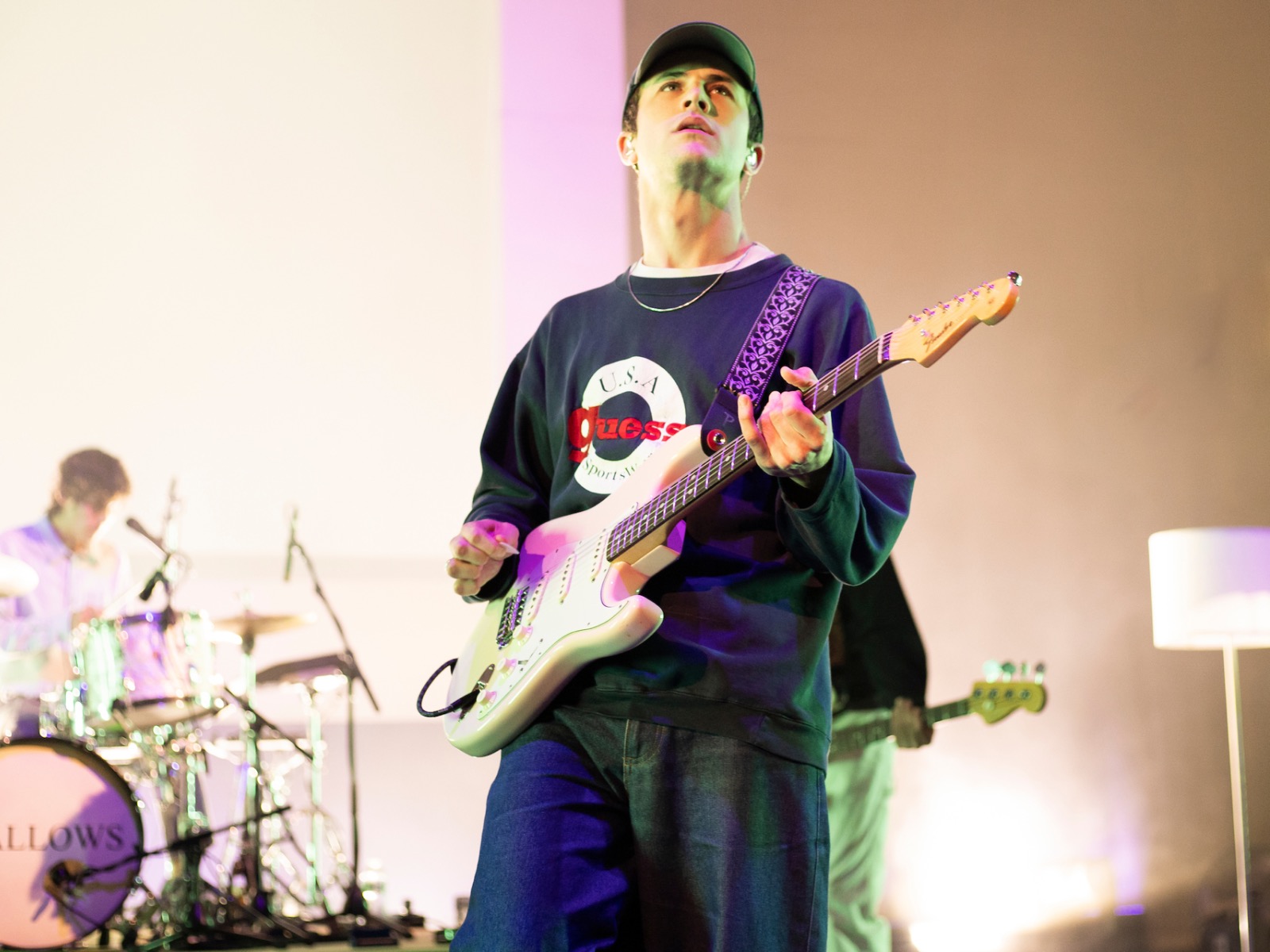 Leading up to Tuesday night's show, there were only a select number of general admission/standing room only spots left for the performance. By the time Wallows hit the stage, Minnette and company were looking out to a packed and sold-out crowd.
3. Braeden Lemasters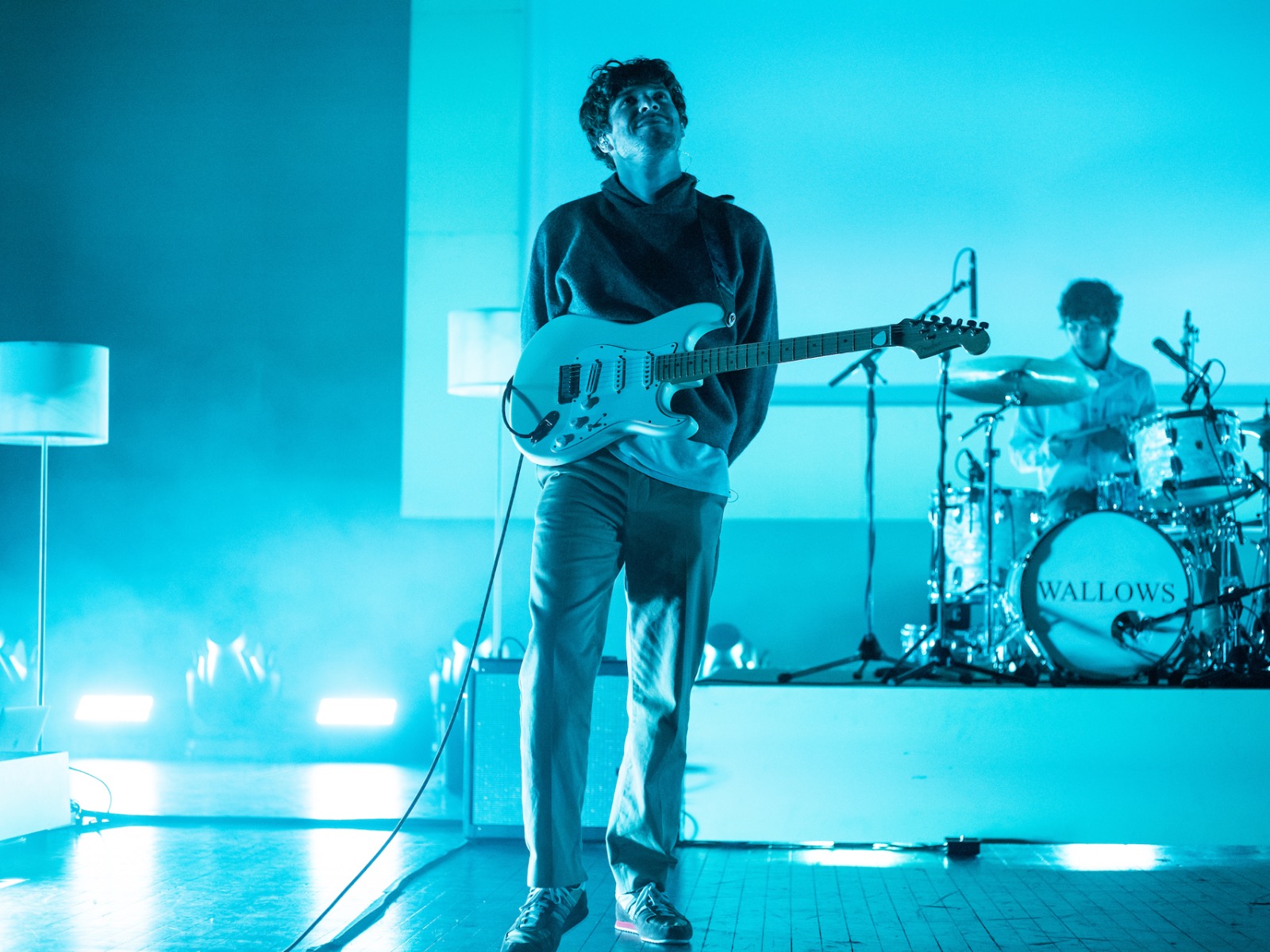 Dylan Minnette isn't the only actor/musician in Wallows as Braeden Lemasters, the band's lead guitarist, is also a thespian of sorts. Lemasters can be seen in films such as "The Stepfather" and "Easy A," but nowadays he is best known for music.
4. Milwaukee newbies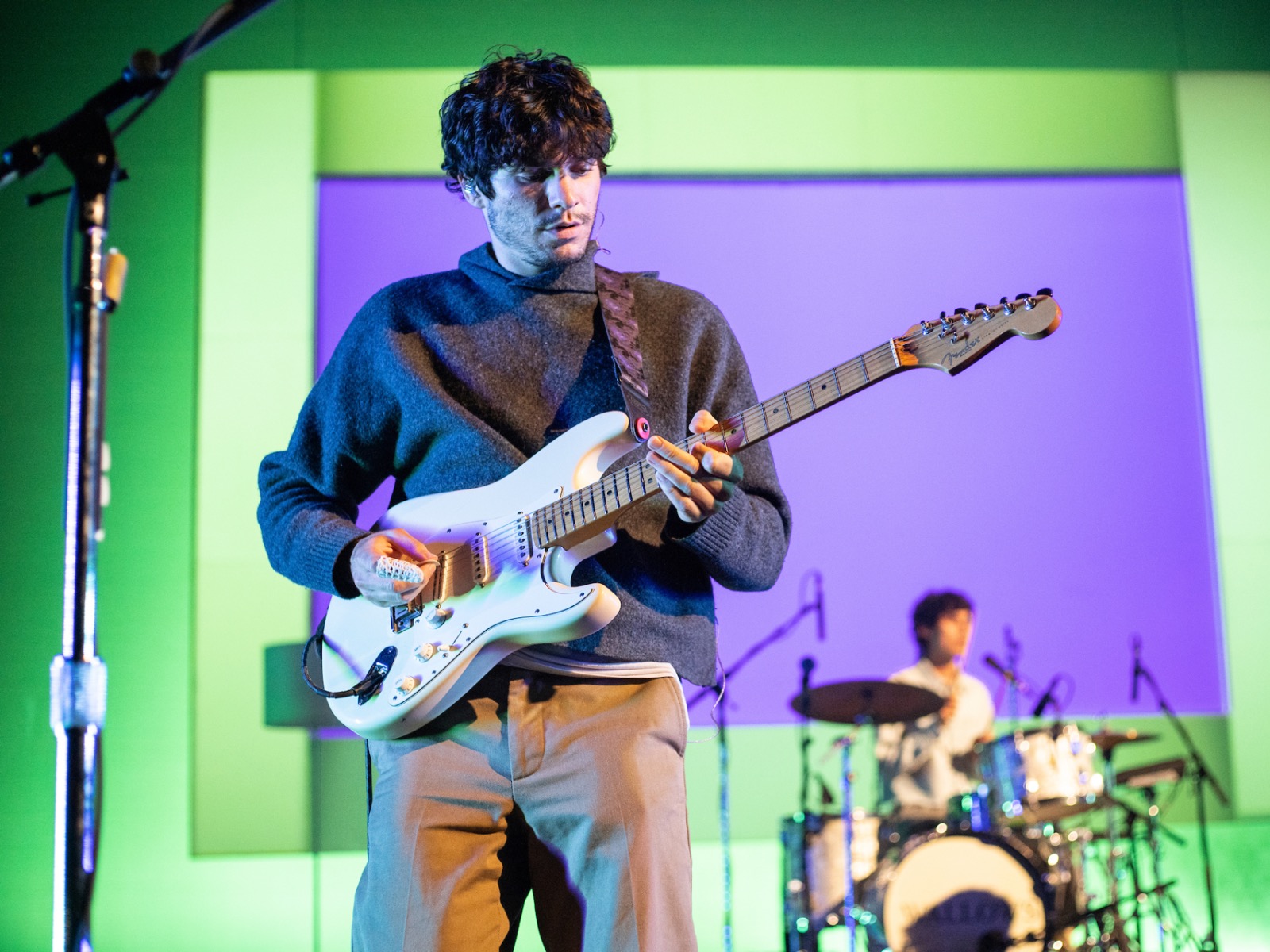 Tuesday night was full of firsts for both the headlining act and their fans. Early in the performance Minnette asked the crowd if this was their first Wallows show, in which the vast majority of the crowd cheered. Similarly Tuesday night was also a first for Wallows, as the band was performing in Milwaukee (and Wisconsin) for the first time.
5. Don't forget about Cole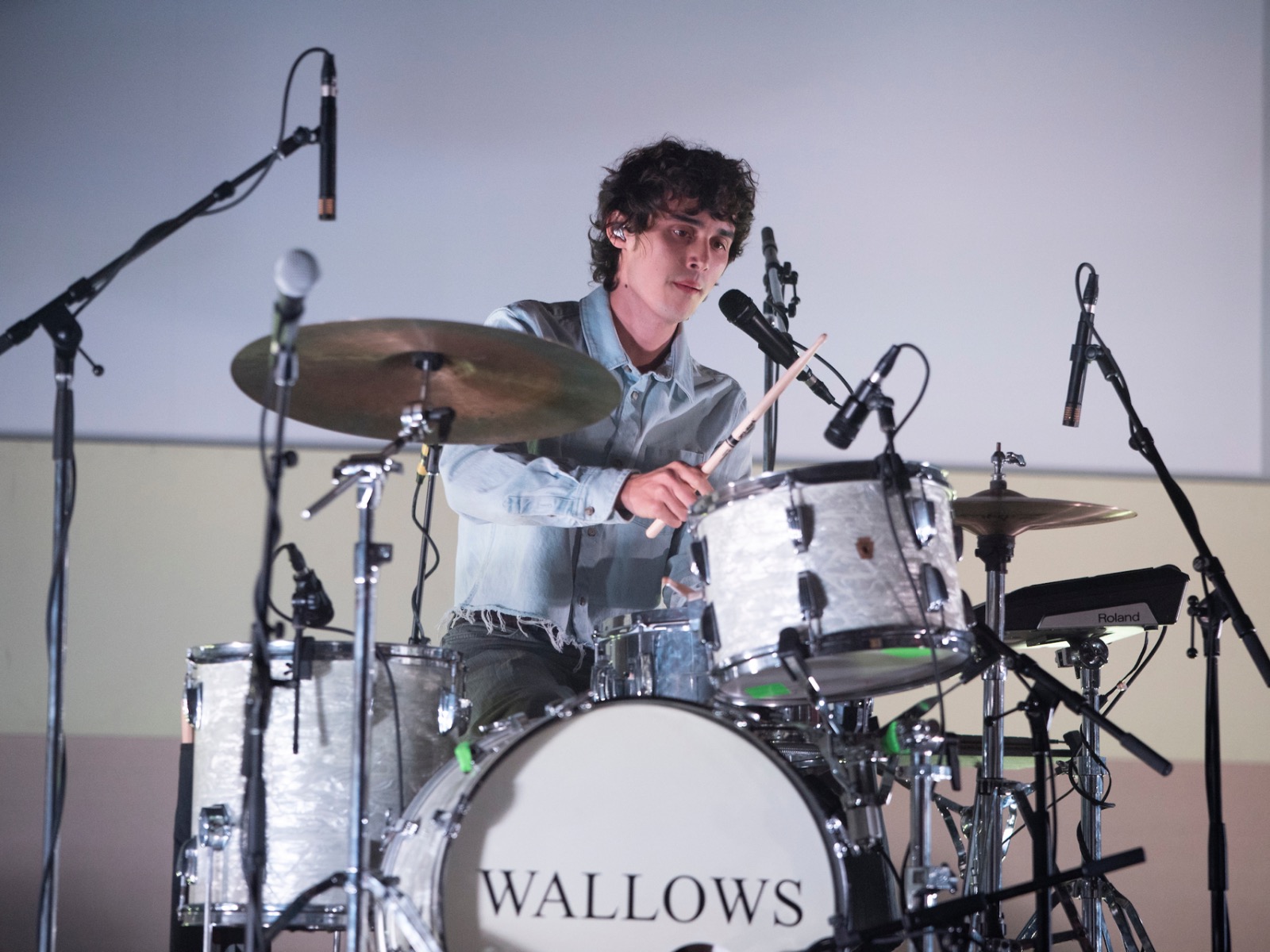 While Dylan and Braeden co-lead the Los Angeles trio, Wallows would not be complete without Cole Preston killing it on drums. Although he also sings and plays guitar, Preston is at his best when he's behind his drum set.
6. Drip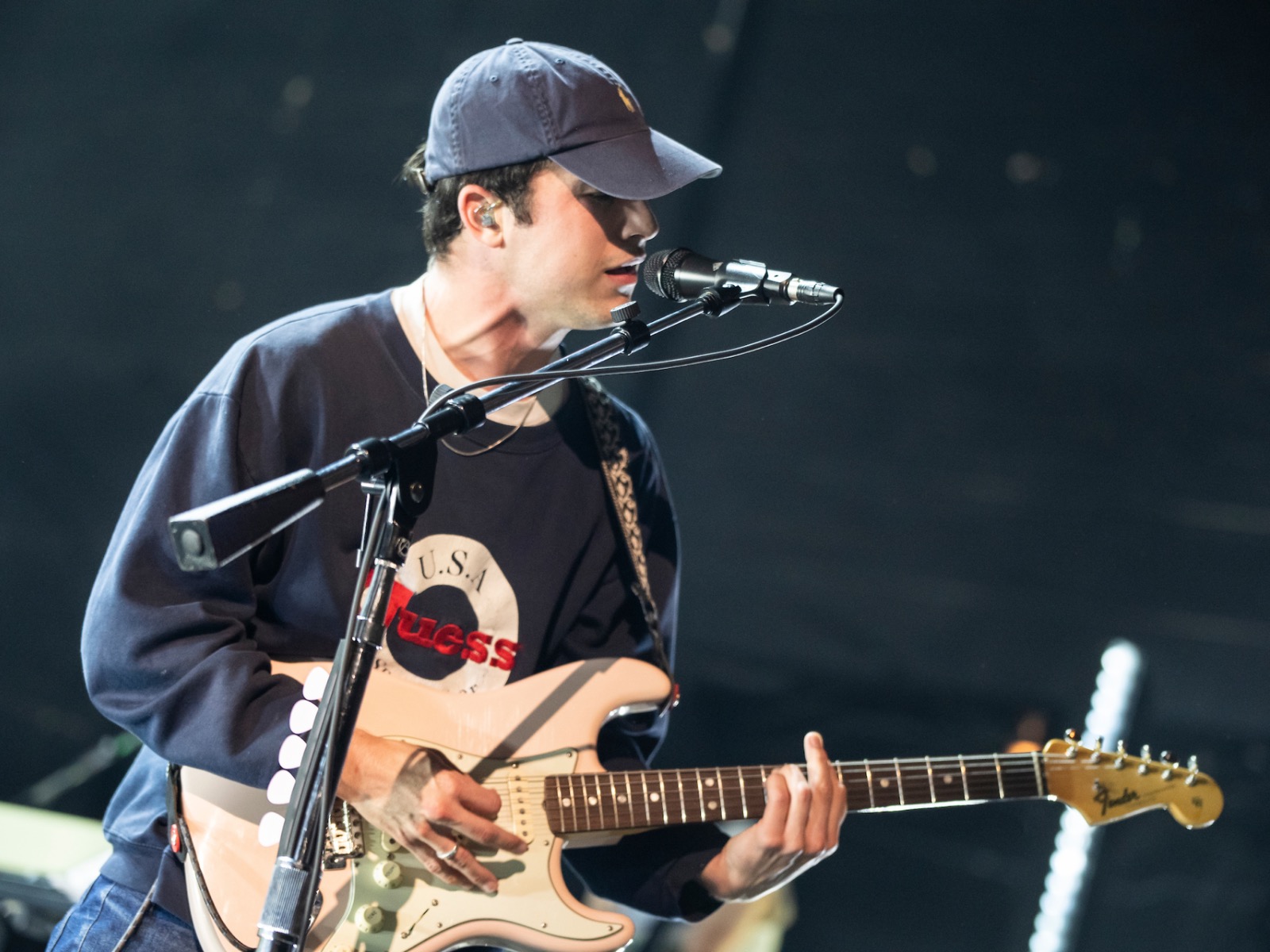 Dylan Minnette matched Wallows' vintage and nostalgic sound with a retro outfit last night. Rocking baggy blue jeans with a retro Guess crewneck and a Polo Ralph Lauren hat, Minnette might just be a triple threat due to his acting, singing and sense of fashion.
7. Return of The Narwhals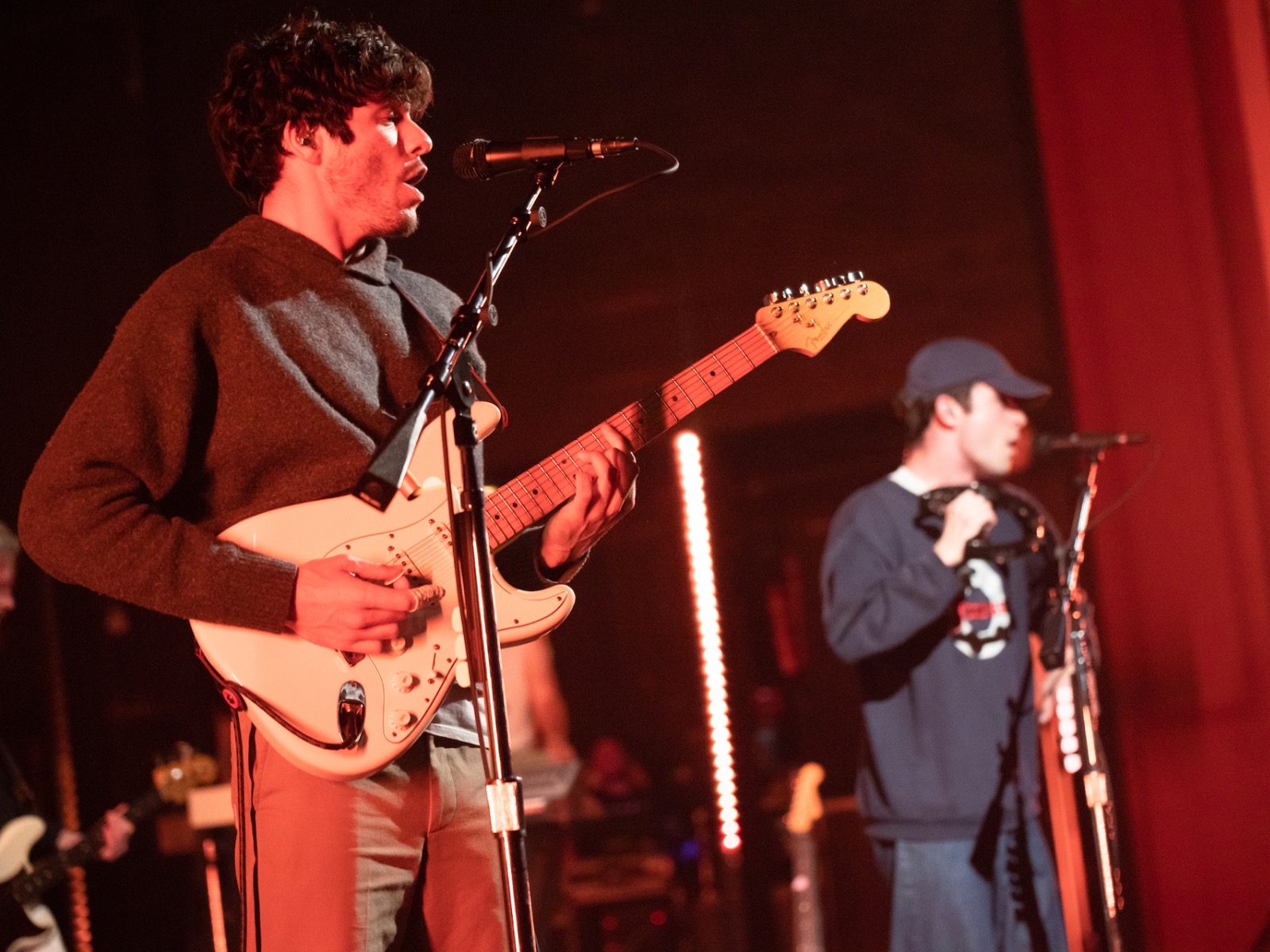 Fans got their money's worth on Tuesday night as Wallows delivered a 21-song setlist for their first Milwaukee performance. The group is only weeks removed from the release of their sophomore album, "Tell Me That It's Over," but they had enough time to fit in 20 songs from their regular set, as well as a special fan request: "I'm Full," a track previously recorded by the guys under their old band name, The Narwhals.
Setlist
"Hard to Believe"
"Remember When"
"Marvelous"
"Treacherous Doctor"
"These Days"
"It's Only Right"
"Missing Out"
"Quarterback"
"OK"
"Hurts Me"
"Pictures of Girls"
"1980s Horror Film II"
"At the End of the Day"
"Scrawny"
"Just Like A Movie"
"I Don't Want to Talk"
"Especially You"
"Pleaser"
"Do Not Wait"
"I'm Full"
"Are You Bored Yet?"