Forty-three years ago, Jimmy Wilkinson showed up at Walter's On North, 6930 W. North Ave., to shovel snow – and he's worked there ever since.
"It's been a fun ride. But it's time for a change," says Wilkinson, who's worked at Walter's as a cook, bartender and manager.
George "Butch" Grbich, who now lives in Door County, opened the bar and grill more then 50 years ago. He put the building and the business on the market a couple of years ago and recently sold it to Jasmine O'Brien, Robert Deiss and Christopher Trudeau.
"I think they're going to keep it pretty much the same but refresh it. Get rid of the carpeting and refinish the floors, maybe new coolers – that sort of thing," says Wilkinson. "They are already working with our staff and seeing who wants to stay."
The new owners put out the following statement:
We plan to operate Walter's on North much as it has been for over 40 years. Jasmine will be in charge of developing the drink menus, ordering of alcohol inventory, training of staff, ensuring customer service, and all other day to day operations. We will be employing five or six part-time bartenders to serve drinks, cook and help clean. Our hours of operation will be Sunday through Thursday from 11 a.m. to 2 a.m. and Friday and Saturday from 11 a.m. to 2:30 a.m.
Thus, Walter's On North – as customers currently know it – will have its last day of service on Sunday, April 30. Wilkinson plans to be there from open to close the final weekend.
"There will be crying," says Wilkinson. "I won't miss the place, but I will really miss the people."
Walter's last wing night is Wednesday, April 5. Wilkinson says he will slowly phase out the rest of the menu.
After retirement, Wilkinson plans to spend time with his wife, Liz, who is retiring in June from the health care industry.
"For our retirements I told her I'd take her on a week-long vacation anywhere she wants to go," says Wilkinson.
The couple met in the bar 38 years ago and their daughter, Abby Kustermann, has worked there for 12 years.
"I've been coming here my whole life. I remember playing pinball in the back room and having a kiddie cocktail and feeling really special," says Kustermann, who is still weighing options for her next career move.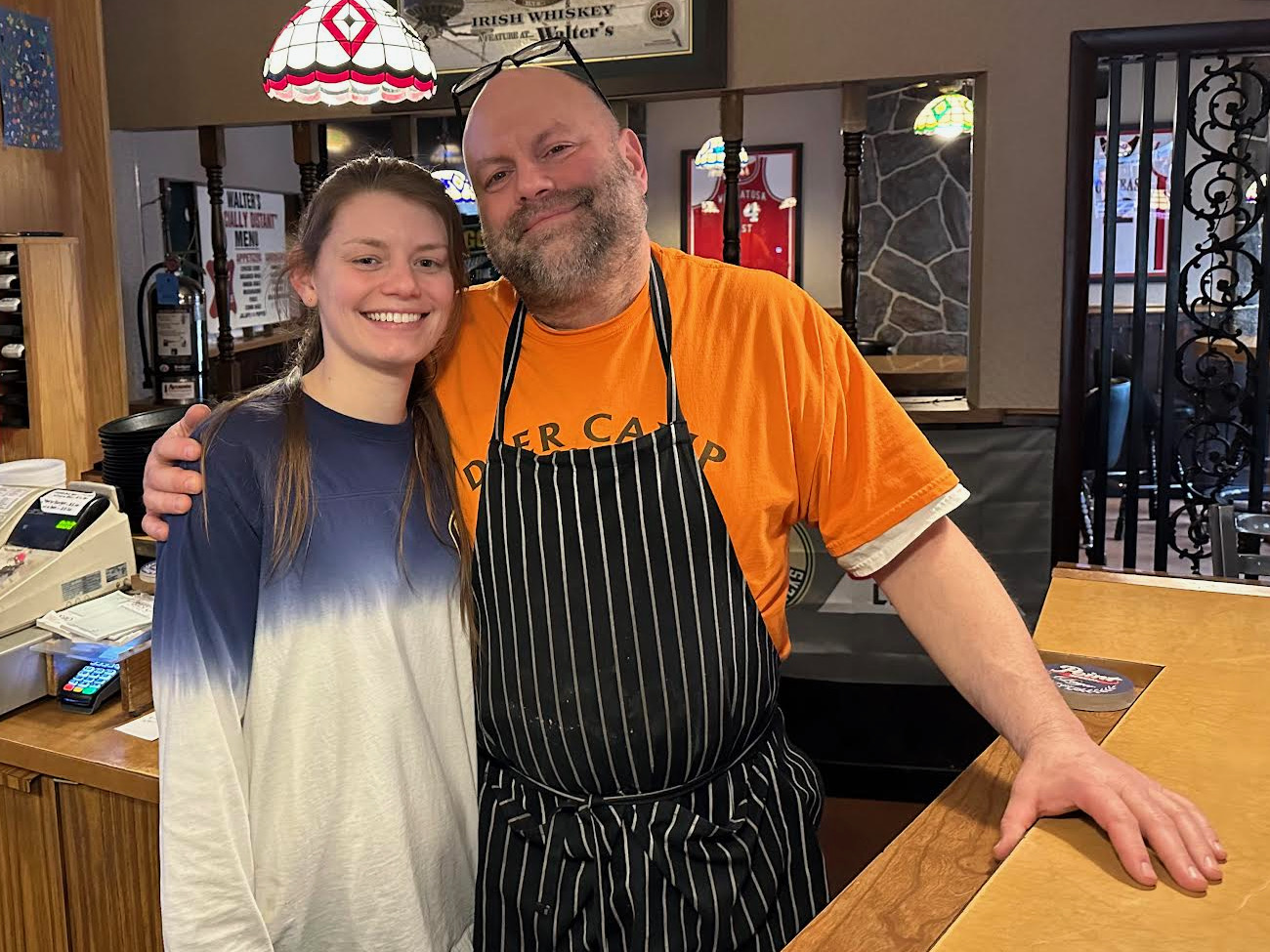 "The staff I have here are amazing and loyal. Two of our employees have been here more than 20 years, my daughter has been here for 12," says Wilkinson. "It's almost impossible to find staff like these people anymore."
As customers hear the news of Walter's starting a new chapter, they've been visiting from near and far.
"People have been coming out of the woodwork after hearing we're changing hands," says Wilkinson. "There's a lot of history here for a lot of people. We've always given away free Crunch or Hershey bars to kids when they come in for lunch with their parents. Now we we're giving candy bars to the kids of those kids."
Wilkinson encourages customers with "free drink" chips to redeem them in the next three weeks.
"I have tens of thousands of drink chips out there, so if you got some, now's the time to bring 'em in," says Wilkinson. "I'd like to say good-bye to as many people as I can before the next phase."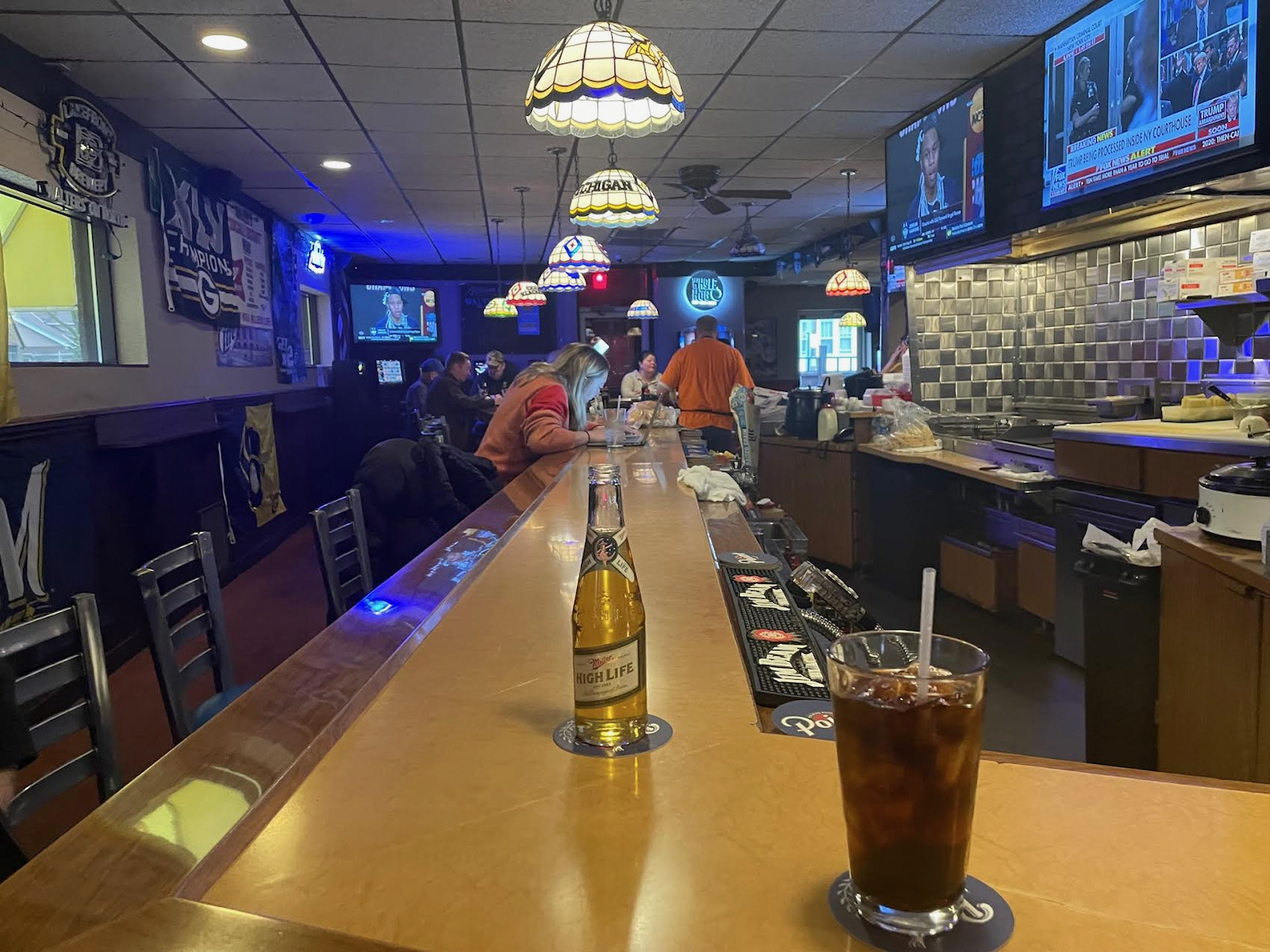 OnMilwaukee will check back in this summer and see what changes have been made and / or are planned for the future.

Molly Snyder started writing and publishing her work at the age 10, when her community newspaper printed her poem, "The Unicorn." Since then, she's expanded beyond the subject of mythical creatures and written in many different mediums but, nearest and dearest to her heart, thousands of articles for OnMilwaukee.

Molly is a regular contributor to FOX6 News and numerous radio stations as well as the co-host of "Dandelions: A Podcast For Women." She's received five Milwaukee Press Club Awards, served as the Pfister Narrator and is the Wisconsin State Fair's Celebrity Cream Puff Eating Champion of 2019.