Brookfield Square caught itself a fresh new dining option as Wasabi Sushi Lounge today opened its new location inside the shopping center.
Relocating from its original location down the street from Brookfield Square at 15455 W. Bluemound Rd., the local sushi and Japanese restaurant opened its new 6,405-square-foot space in the east wing of the mall, across from Barnes & Noble.
First opened in 2007, Wasabi Sushi Lounge features an extensive menu of traditional and signature sushi rolls, along with noodle and rice dishes, ramen, fried rice, appetizers and other familiar Japanese plates. The restaurant is open Monday through Thursday from 11 a.m. until 9 p.m., Friday and Saturday from 11 a.m. until 10 p.m., and Sundays from 3-9 p.m.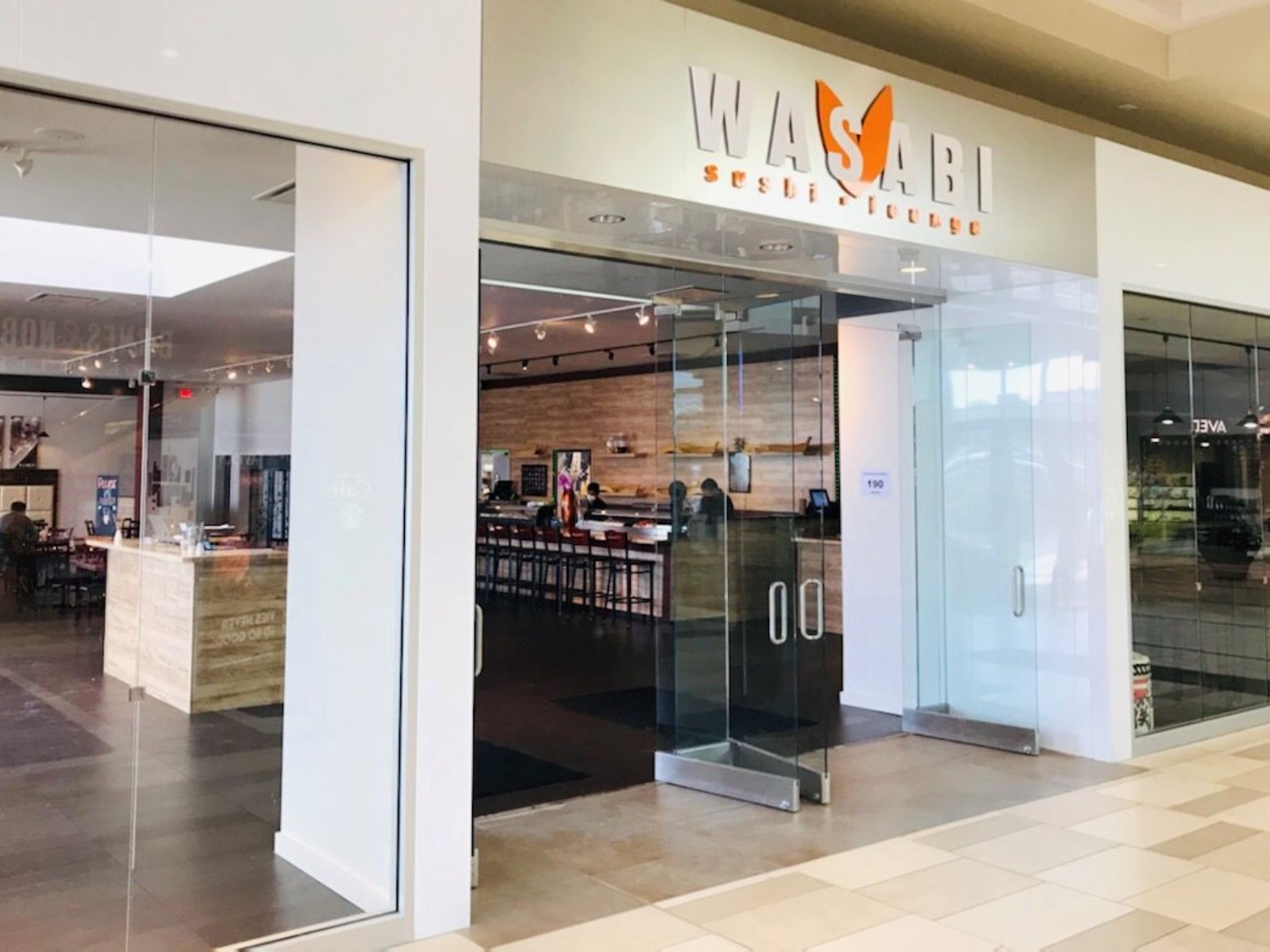 In addition to Wasabi Sushi Lounge, Brookfield Square also formally announced BLiNK Artisan Boutique as a permanent tenant. The locally-owned makers store previously opened a pop-up shop inside the mall, found in the former Justice location also in the east wing, in November last year. The original plan was for BLiNK to open through Jan. 1, but the boutique shop now plans to stay – according to a Facebook post, at least through June 30. The boutique also has a location inside Mayfair Mall.
"We are so proud to partner with local businesses like Wasabi Sushi Lounge and Blink Artisan Boutique," said Scott Oleson, General Manager of Brookfield Square, in a press release. "Brookfield Square prides itself on offering our shoppers a collection of unique locally owned stores and restaurants, plus national favorites. Our goal is to provide a convenient shopping and dining experience and continually evolve our tenant mix to meet the demands of the community we serve."
As much as it is a gigantic cliché to say that one has always had a passion for film, Matt Mueller has always had a passion for film. Whether it was bringing in the latest movie reviews for his first grade show-and-tell or writing film reviews for the St. Norbert College Times as a high school student, Matt is way too obsessed with movies for his own good.
When he's not writing about the latest blockbuster or talking much too glowingly about "Piranha 3D," Matt can probably be found watching literally any sport (minus cricket) or working at - get this - a local movie theater. Or watching a movie. Yeah, he's probably watching a movie.